No Comments
Distillery Lane Ciderworks | DLC Cider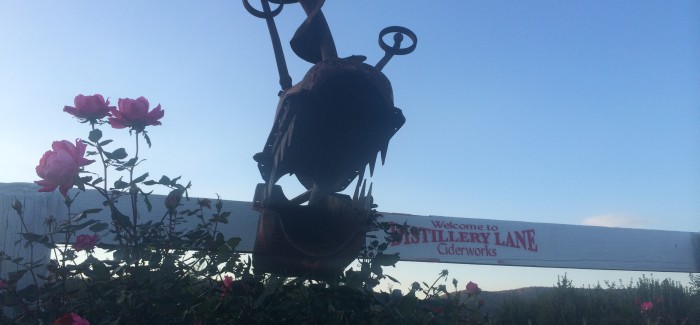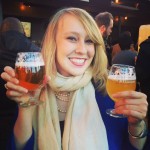 I like to think of cider (hard cider, that is) as beer's misunderstood and oft neglected cousin. Some see cider as an "easy way out" or perhaps not as refined or complex as the craft beers we have become so accustomed to. But cider has a lot more to give than many think. In D.C., we are lucky to have a ciderworks fairly close to the city. Obviously, a visit was warranted.
The Distillery Lane Ciderworks (DLC) is located about 60 miles northwest of DC. After following a few miles of windy, country roads lined with dairy farms and barns, DLC's rows of apple trees pop up from the lovely bucolic scenery. The entrance is one that is easily missed if you aren't paying attention (admittedly, we had to do a bit of a turnaround, which proves a bit difficult on a small two-lane road). Once we managed to maneuver our car into the correct entrance, we were welcomed by a rustic farmhouse accompanied with barns and small work buildings. It is a quaint place, to be sure.
For $10, patrons are given a souvenir glass (akin to a stemless wine glass, only smaller, and emblazoned with the DLC logo) for tastings. The tasting bar is an unassuming wooden bar located behind the cider shop. A handful of tables are scattered about the small patio that encircle the bar. Here, you can sample one of the many house-made ciders, including still, sparking, dry, and barrel aged options.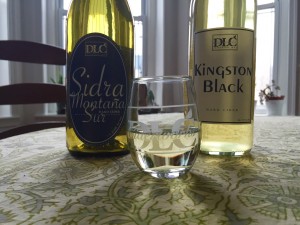 The DLC, the distillery's flagship variety, is a cider barrel aged in rye barrels. It presents with a silky smooth taste with notes of honey and carmel. The aging process imparts hints of oak and char from the barrel. It is an easy sipper, and the distiller recommends serving it with only a slight chill. My other favorite is a Basque-style Sidra, which presents more like a sour beer (calling all sour lovers!) and gives you a tarter apple flavor.
After a tasting, guests can walk through the orchard while learning facts about the region and the art of growing apples. Guests can also pick their own apples, as well as sample not-so-hard cider (which is also superb – Just Add Bourbon). DLC is absolutely worth a visit (it is family friendly, too!), as it provides a unique insight into the world of cider making, and a lovely respite from the city. If you can't make it out to the cider works, DLC ciders are available throughout the DC region. Cider is a fantastic way to add variety to your usual drink order, and plus, it's fruit, right?