No Comments
SweetWater Brewing Co. to Launch 4 New Beers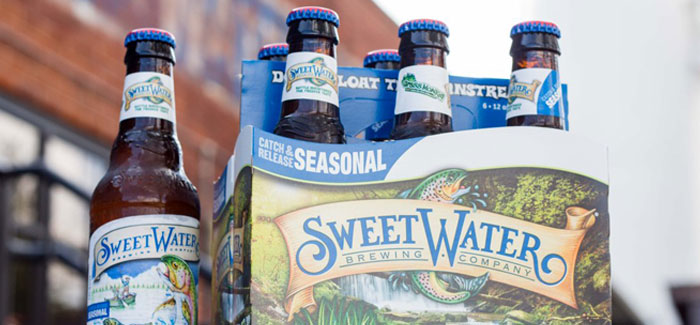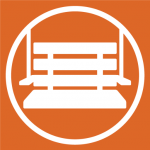 Cover Image Courtesy SweetWater Brewing Co.
A New Year means new beer for Atlanta's Sweetwater Brewing Company—four new beers to be precise. Stop by the brewery this Thursday, January 26, and you can taste the first two.
Four Reasons the Future Looks Bright
Grass Monkey Hoppy Wheat Ale with Lemongrass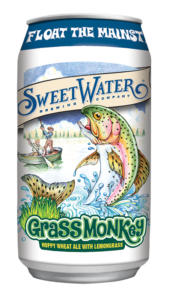 ABV: 5.4 | IBU: 35
For Grass Monkey, Sweetwater's new spring seasonal, they added a generous helping of Lemondrop hops to the kettle and the dry hop for a blast of big citrus to this hoppy pale wheat beer. And if that doesn't get you thirsting for spring, maybe the Lemongrass herbs will do the trick, thrown in for a twist of refreshment and springlike aroma. According to the brewery notes, the "light malt bill lets the piney, grassy, lemony notes shine" in this light bodied beer that is complex but easy drinking. You can find it on draft, in bottles and cans until late April. But again, want it early? Head to Sweetwater this Thursday for their tour and tasting.
---
Old Man Johnson's Farm Imperial Stout with Raspberries

ABV: 9.6 | IBU: 60
Straight from the Dank 50 Barrell Tank at Sweetwater, expect a strong roasted coffee and chocolate aroma balanced by subtle hops with Sweetwater's newest Dank Tank release. Simply put, it's an imperial stout with raspberries. I, however, defer to the official press release for your enjoyment, and the brewery's nod to one of the musical geniuses we lost in 2016. "A purple rain of fresh raspberries added during fermentation complement the dark chocolate with a tasty sweetness. Dust off your beret, put her on the back of your bike, and take a ride down by Old Man Johnson's Farm."
This one is so good, it might make doves cry. (I had to. Sorry.)
---
Hatchery Series: Single Hop Mosaic IPA

ABV: 6
The Hatchery is Sweetwater's new pilot system, a 5-barrell brewhouse, and another reason to face the future with a smile is the first Hatchery Series bottle release. While you can only find most of the Hatchery beers on draft at the brewery, they will also be releasing one bottle per seasonal variety pack. This season, enjoy the Single Hop Mosiac IPA, a "light, crushable, moderately bitter brew for hopheads." This IPA boasts the "mind-blowing" Mosaic hop with a simple grain bill, not to mention a hefty late hop addition and a generous dry hop schedule that highlights the "juicy orange, mango, citrus and passionfruit flavors, and big, tropical, biscuity aroma."  You'll be able to find this one in early February in seasonal variety packs.
---
Cork & Cage Series: 20th Anniversary Ale
ABV: 91 | IBU: 81
The Cork & Cage Series beers from Sweetwater feature limited-release barrel-aged or wild brews, available in 750 mL corked bottles. Although released year-round, grab one when you see one because they exist only in limited numbers. In about a month, you'll be able to check out the newest Cork & Cage Release, an Imperial IPA, golden hazy in color and big-time hop forward with a lingering sweetness. The slightly tart finish results from their house Brettanomyces yeast strain, as it produces its acids and phenols in the final moments of fermentation. The aroma offering here is fruity, herbal, tropical and citrusy. As exciting as the beer itself is the release party where you can first enjoy it. Sweetwater Celebrates twenty years at the brewery on Sunday, February 19th. As you enjoy all they have to offer, you can do so while jamming to live tunes from moe. Tickets needed to enjoy the fun.
---