No Comments
Brouwerij Rodenbach | Vintage Oak Aged Ale 2012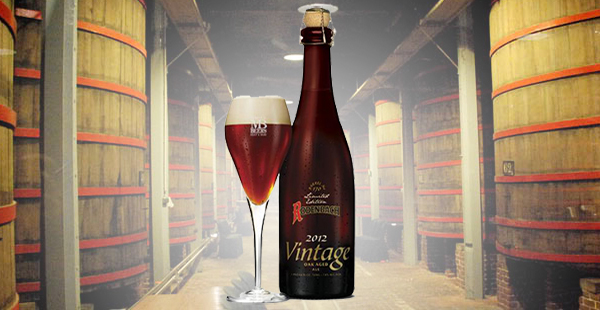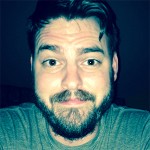 Average Reading Time: 2 Minutes
Flemish Style ale
Brouwerij Rodenbach
Steenhuffel, Belguim
ABV: 7%
In short, Brouwerij Rodenbach's Vintage Oak Aged ale could, easily, be described as a champagne among beers! The long way round takes about 200 years, which is about how long Brouwerij (Brewery) Rodenbach has been brewing. How exciting is that?
We talk a lot about craft beer these days, but let us never forget where our beers came from. Beer, as a whole, has a rich heritage in European countries (some of which have long since gone.) We, as enthusiasts, geeks and brewers, owe a toast to these historic breweries that pioneered modern beer. It could be said that Brouwerij Rodenbach is among those we should buy a round for.
Rodenbach was established in Roeselare, Belgium by four brothers in 1821. However, the Flemish-style was not brewed at Rodenbach until the grandson of one of the founders took over. In 1878, said grandson learned the art of aging beer in oak barrels after studying abroad. It was upon the grandson's return that the brewery first began brewing and aging Flemish ales in oak barrels. The brewery has since been known for their excellent execution of the style.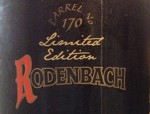 137 years later, Rodenbach is still brewing the Flemish red-brown sour ale under the label Vintage Oak Aged ale. The Belgium brewery ages them for two years in handmade oak barrels, some of which are 150 years old. It is then released in limited batches with the barrel number listed on the bottle. The latest bottle was awarded a gold medal at the 2014 World Beer Cup, something the brew has grown accustomed to.
This is not at all surprising after pouring the contents into my tulip glass. The 2012 Vintage Oak Aged ale has a subtle aroma of oak and green apple that preludes the sweet and sour flavor to follow. A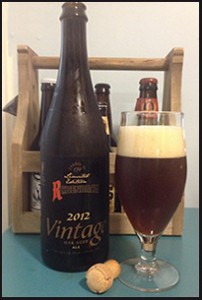 champagne'esque feel follows the surprisingly pleasant tart bite. After which, it apologizes by hugging the tongue with a slightly dry and sweet sensation. The overall flavor is a mixture of caramel, vanilla, oak and cherry. The body is a welcoming opaque redwood color topped with a voluptuous reddish tan head.
I enjoyed my Rodenbach 2012 Vintage alongside a pair of delicious crab cakes covered in hollandaise sauce, compliments of the wife. The seafood and buttery hollandaise sauce accentuated the fruity tartness in the beer very well. I cannot say that it held the 7.0% ABV at bay though. By the time I finished the last bite, I realized that my plate was not the only thing I finished. It is a very, very drinkable sour ale.