No Comments
Event Preview | Ohio Brew Week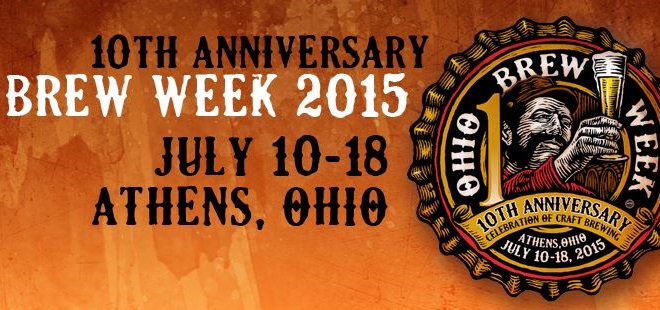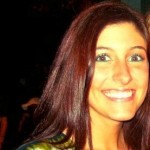 Every summer, Ohio Brew Week takes over my tiny hometown of Athens, Ohio. Unfortunately, I tend to be on vacation for most of it. However, this year, I'm skipping the beach and staying here. The 10th Anniversary of Ohio Brew Week takes place July 10-18, and is bound to be the best one yet!
The brainchild of Dan Gates, former director of Ohio Brew Week, and the late Jon Sparhawk, a local business owner, this week-long "celebration of craft brewing" started as an idea "to attract visitors to Athens in the summertime when Ohio University is not in full session as a way to help restaurants and hotels survive those slower months." Since then, it has expanded, and now includes more than 76 events, over 276 craft beers and awesome keynote speakers, like Steve Hindy, Chairman and Co-Founder of The Brooklyn Brewery and former Athens paperboy. This year's keynote speaker is none other than Pat Conway, Co-Founder of Great Lakes Brewing Company. He will be speaking at the Keg Tapping Ceremony taking place at Jackie O's Public House at 5pm on Monday, July 13.
Other OBW-Organized Events for 2015 include:
What: A backyard barbecue featuring Elevator Brewing Co. They'll be pouring their Rock & Roast Session IPA (exclusive to this event), Xtra Lager, Dark Force Lager and Heiferweizen German Wheat.
When: Friday, July 10 5-9:30pm
Where: Ohio University Inn
What: Sponsored by the Ohio Homebrew Club, and sanctioned by the Beer Judge Certification Program, the Homebrew Competition is open to all Ohio homebrewers.
When: Saturday, July 11 9am
Where: Grover Center Room W115, Ohio University
What: An extended keynote speech and beer tasting with Pat Conway.
When: Monday, July 13 7-8:30pm
Where: Grover Center Room E303 – Deans Conference Room, Ohio University
What: Ever wonder what it's like to launch a brewery? Find out from a panel of new brewers, including Cameron Fuller, Owner of Devil's Kettle Brewing in Athens; Sean White and Jimmy Stockwell, Co-Owners of Little Fish Brewing in Athens; Fred Lee of Actual Brewing in Columbus; and Jason Warren of Multiple Brewing in Nelsonville.
When: Wednesday, July 15 2pm
Where: Devil's Kettle Brewing, 97 Columbus Rd, Athens, OH
What: Learn how to transform fruit and honey into delicious and intoxicating beverages with brewers from The West End Cidery, Brothers Drake Meadery, Madmoon Craft Cidery and Wolftree Winery.
When: Thursday, July 16 7-8pm
Where: West End Cider House, 234 W Washington St, Athens, OH
What: A craft beer garden featuring Great Lakes Brewing Co, Mt. Carmel Brewing Co, Thirsty Dog Brewing Co, Portsmouth Brewing Co, live music from The Wild Honeybees and farm-to-table meals in support of 30 Mile Meal Week.
When: Friday, July 17 4-10pm
Where: The Athens Train Depot at West Union and Depot Street
What: A street festival featuring 25 Ohio craft breweries pouring more than 75 beers, 12 food vendors, music, etc.
When: Saturday, July 18
Where: Court Street, Athens, OH
For a full list of scheduled events, please visit www.ohiobrewweek.com/schedule-of-events.
The fine folks at OBW have also provided guests with an Official Beer Checklist and a handy dandy mobile app.
Sadly, I work 8-5 M-F, my transportation is limited, and I will be out of town for Last Call, BUT I am going to try my darndest to taste as many beers and attend as many events as possible, so look for a recap the week of July 19-25.
---