No Comments
Venue Preview | Avanti Food & Beverage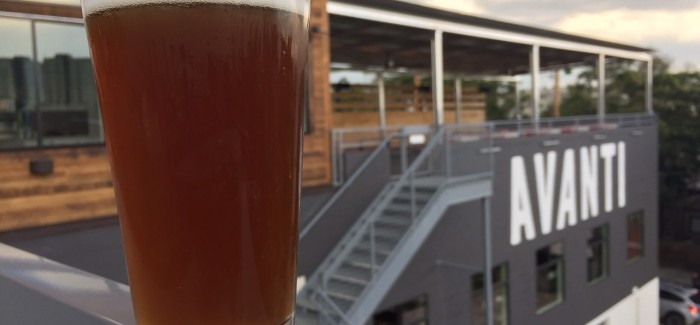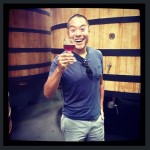 3200 Pecos Street
Denver, CO 80211
Welcome to Avanti Food & Beverage. It has a sort of John Hammond, Jurassic Park ring to it, doesn't it? Well, that's for good reason. Denver's newest dining concept is a hybrid of one part restaurant incubator, housing seven developmental eateries operating out of repurposed shipping containers all under one roof, meets another part Sam Calagione's western Dogfish Head outpost, and a final element of the most amazing view of the city of Denver. For those of you Jurassic World fans, this is the Indominus Rex of restaurants/beer halls.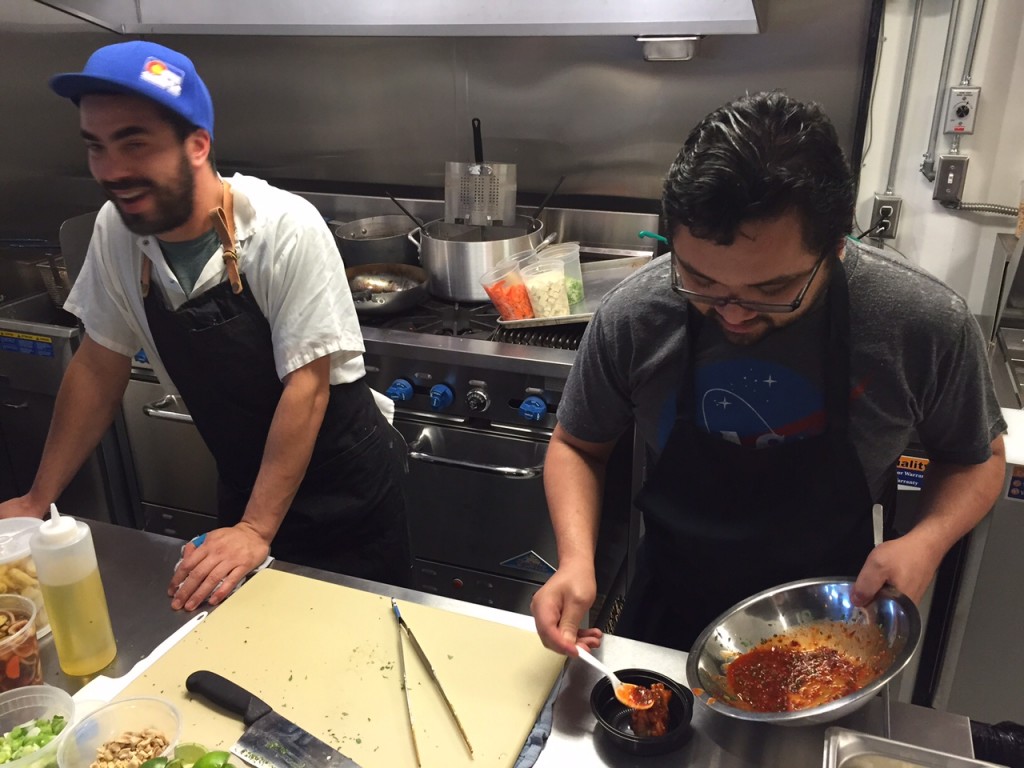 The European-style market inspired hybrid will allow restaurants the chance to test their concepts for one to two year leases. This practice will allow rising restauranteurs to refine their work, and build a following, while also saving on the cost of investing in a brick and mortar location. When Avanti opens to the general public on Monday, it will feature:
Souk Shawarma, a shawarma shop from John Robbins of Bistro Barbes
Poco Tortaria, offering Mexican tortas from Kevin Morrison of Pinche Tacos
Queiro Arepas, an expansion of Igor and Beckie Panawicz's popular arepa truck
Brava!, offering wood-fired pizza and small plates from David Bravdica
Bixo, serving "Mediterranean plates with Mexican flavors" from Marco Gonzales
Mijo, a global noodle joint with a strong Japanese influence from executive chef, John DePierro and chef Michael Nevarez of Bones in Capital Hill
Farmer Girl, with a focus on local and sustainable food from chef Tim Payne, formerly of Longmont's Terroir and Z Cusine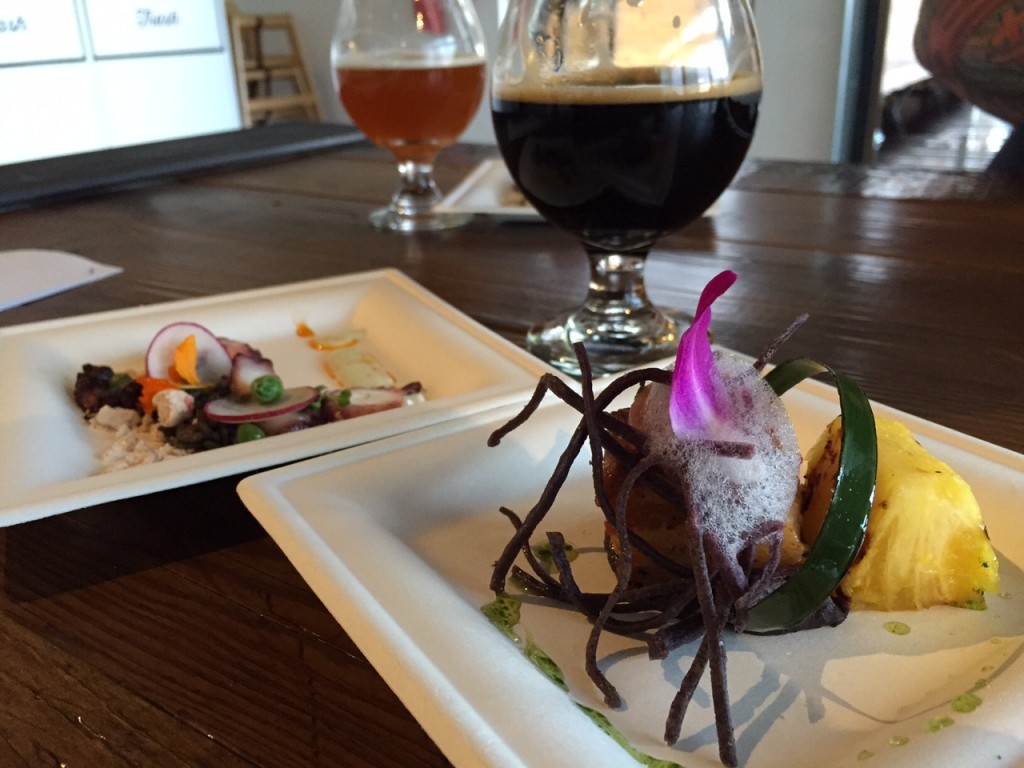 Last night, we were treated to a few samples from each of these concepts and were blown away by Bixo's Spanish Octopus with black squid ink paella small plate, as well as their watermelon with feta foam. Quiero Arepas, while we were already familiar with their food truck, impressed us per usual. Poco's torta with fried chicken, hand carved ham, and chipotle cheese really had us salivating after every bite; and Mijo gave us an awesome sampling of what they can do with an udo bowl as well as their Asian fried chicken appetizer.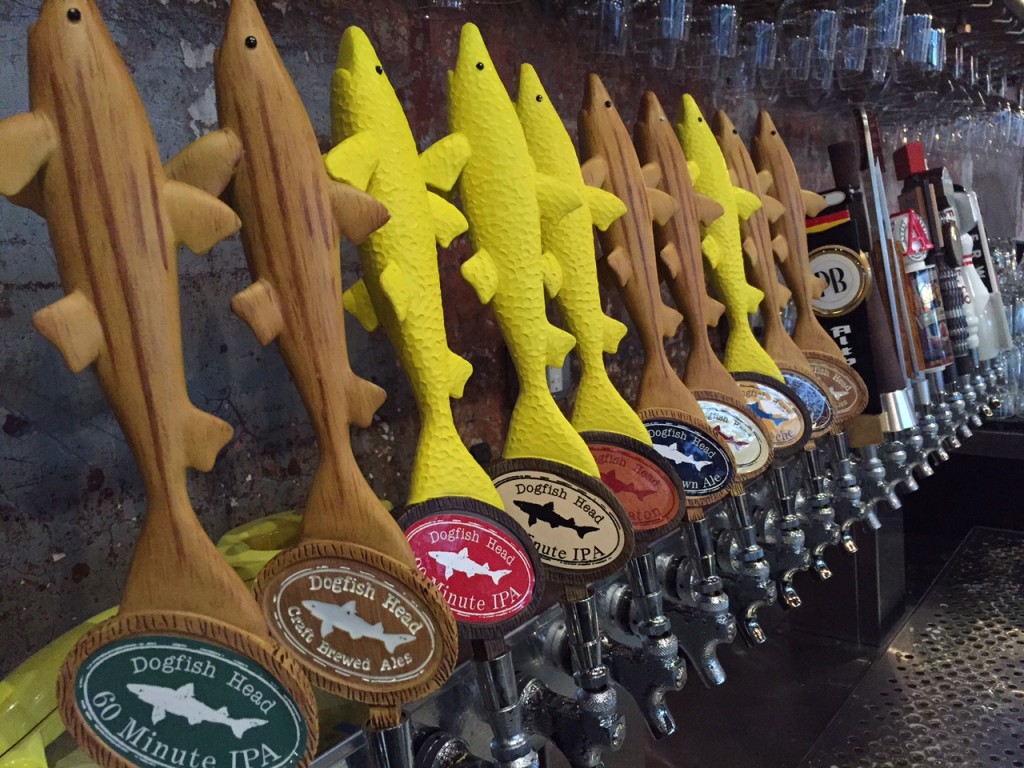 But what's really special about Avanti, and why we're so interested in the space, is the fact that Sam Calagione grew up with co-founder Rob Hahn. Calagione, clearly the Jeff Goldblum in our J-Park analogy, has committed to 10 dedicated Dogfish Head taps, one of which features a Dogfish collaboration with another Colorado local brewery. The opening collaboration fittingly enough teamed up with neighboring Prost Brewing to create Ryezon, an impressive rye wheat beer. Ryezon weighs in at 5.7 ABV and 12 IBU with a beautiful dark amber hue. This beer is unlike any I've ever tried, and while we often think of Prost Brewing as sticking to traditional German styles, like Avanti, this takes on hybrid qualities. The rye works really well to mute the banana esters but not so much that you lose it completely as it appears subtly at the end. Ryezon showcases a great natural creaminess in the body, and a medium malt build but that doesn't stop it from being a completely light and refreshing beer which pairs well with both the warm summer and cool fall temps.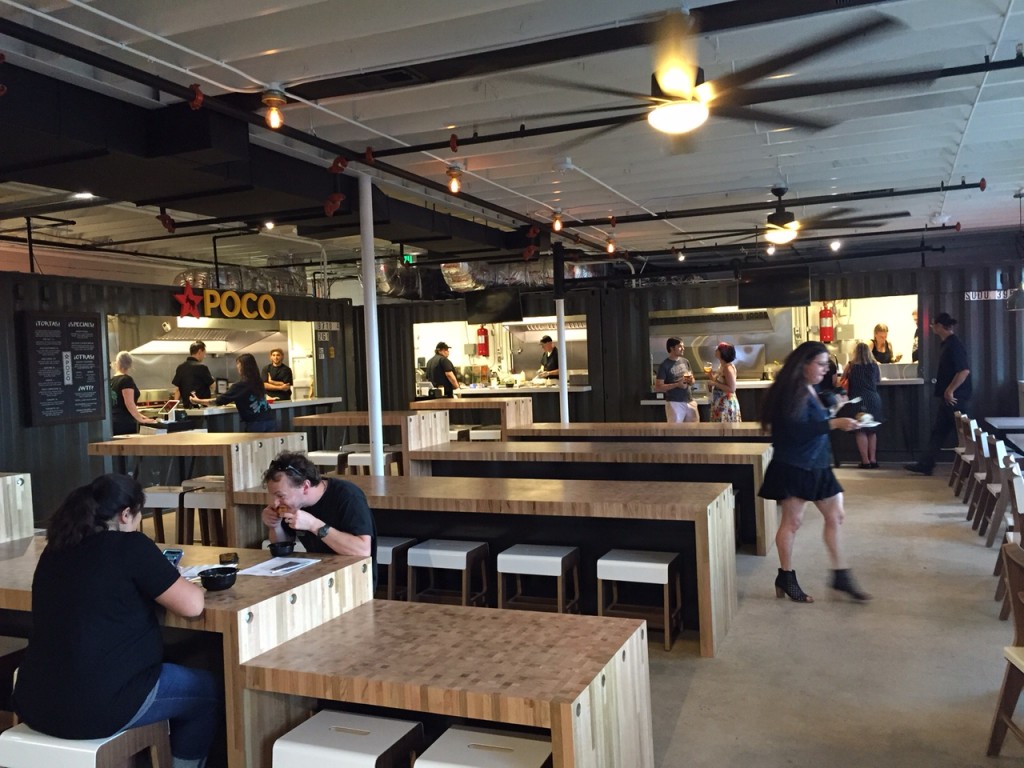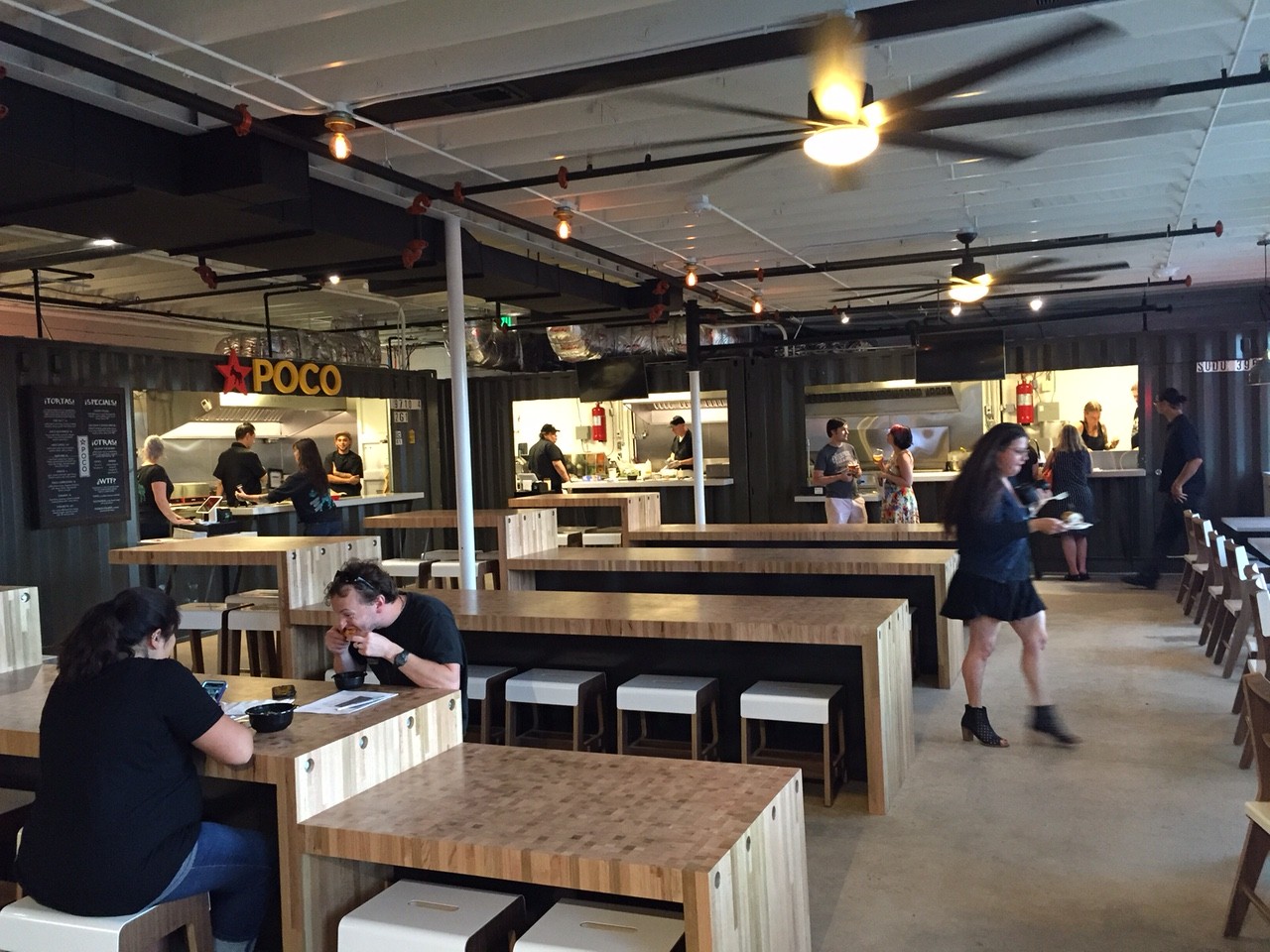 The other 10 taps currently feature local favorites, including the likes of Ratio Beer Works, Great Divide, Odell, Ska, Avery, Prost, The Post, Platte Park and River North. The Dogfish portfolio currently includes the likes of: 60 Minute IPA, Sixty- One Minute, 90 Minute IPA, India Brown Ale, Namaste Witbier, Burton Baton, 120 Minute IPA, Bitches Brew, Festina Peche, and the aforementioned Collabo-Ryezon.
Avanti Food & Beverage has it all, great food, an all-star lineup of beers, killer beer garden-esque rooftop seating, one of the best roof top patios in the city, stadium bleacher seating facing Coors Field, all of which rolling into the best view of Denver. So while Jurassic World may have been riddled with cheese dialogue, ridiculous high heels, and an end all be all deus ex machina, the only possible downfall for Avanti is if the LoDo bro-do crowds catch wind of this new gem.