No Comments
Jolly Pumpkin Artisan Ales | Persimmon Ship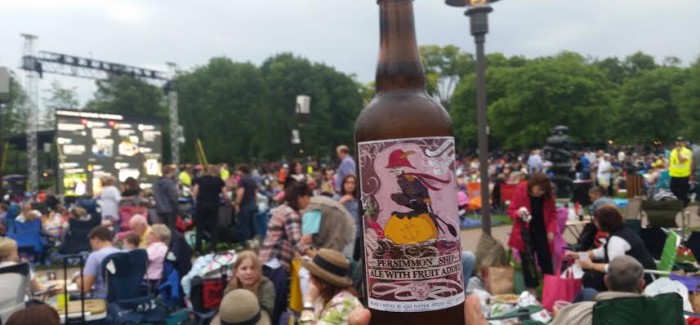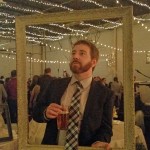 5% ABV
I hate to be the bearer of bad news, but summer is about halfway over. I only bring it up because it's time to carpe the summer diem! All those things you said you wanted to accomplish this summer, well, time to get after it. Including that trip to the park for some good old-fashioned outdoor drinking you've been putting off, probably because it's been raining so damn much (sorry California, we'd LOVE to send some your way…). If you're a Chicagoan, that means a trip to Ravinia or checking out one of the countless free shows at the Pritzker Pavilion in Millennium Park (check out the summer film series!).
And while wine seems to be the drink of choice at these events, a collaboration beer between two of the Midwest's sour powerhouses could easily convince wine drinkers to make a switch. Michigan's Jolly Pumpkin teamed up with Indiana's Upland to brew a Persimmon and Dragonfuit infused wild ale that ends up being very reminiscent of a sparkling white wine. But of course, there's plenty of nuance for beer drinkers to love too.
Persimmon Ship is brewed using Indiana persimmons and Thai dragonfruit, fermented with naturally occurring wild yeast and aged in French and American oak foeders. Jolly Pumpkin is among the few US breweries using the Belgian technique of aging in foeders, giving it the funky, sour and woody notes we all know and love. And this beer definitely shows off a blend of both breweries' talents, with Upland being known for their fruit lambics and JP being great with Farmhouse saisons.
The beer pours a straw color with a quickly dissipating head and is surprisingly clear for an unfiltered sour. On the nose, notes of farmhouse funk blended with tropical fruits and a hint of oakiness. At first taste, it is similar to a Sauvignon Blanc, with subtle tropical citrus notes, green apple tartness and some slate/chalky character. And it finishes dry with a bubbly effervescence.
Persimmon Ship is an incredibly refreshing beer, perfect for a picnic blanket session on a warm summer night. Coming in at 5%, you really could drink it all night. So get out the lawn chairs and cheese plates! And be sure to bring more than 1 bottle of Persimmon Ship, because your wine drinking friends will most likely ask for refills.
---