No Comments
Home Brewing Kits As Mail-Order Subscriptions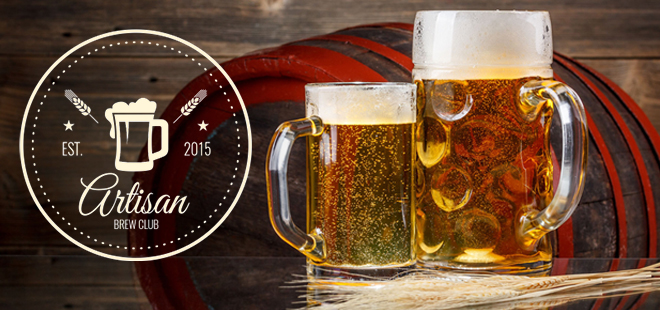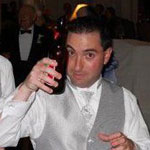 It seems nowadays you can sign up for just about anything with a mail-order subscription. From razor blades to cosmetics, the convenience of having a product consistently come to your door is one that is catching on fast. Home brewers will soon have the opportunity to join the trend and have their brewing supplies delivered right to their door.
Two friends, Loc Trinh and Nate Church have taken this proven business model and created Artisan Brew Club. Using a similar model like BirchBox or Trunk Club, home brewers will fill out some information on their beer preferences, and then every two months everything they need to brew beer will be delivered to their door.
"We had a discussion one day about some folks we knew who had tried brewing and failed," Church said. "Brewing can be a little bit intimidating to the first-time brewer and sometimes even more difficult for the second-time brewer. Our goal is to provide a method for a novice brewer to find what they love to brew and help existing brewers step out of their comfort zone."
In the mail the home brewer will receive: yeast, malt, grains, bottle caps and of course instructions on how to brew the beer. While the instructions will make it easy for the brewer to get their batch going, there will also be tips and hints throughout if they want to put their own spin on the batch.
"We want to lower the barrier to entry for the beer lovers who are curious about home brewing," Trinh said. "Then, by regularly releasing new recipes through a subscription model, we want to empower that underserved segment of brewers to really experiment and expand in the home brewing space."
Neither Trinh or Church have worked in the beer industry before. They both have very different tastes in beer which they say is the perfect combination for the business.
"It's an interesting and refreshing friendship because the two of us have pretty different tastes," Trinh said. "It challenges us to try new recipes and open up our tastes to new flavors. I think that's really one of the greatest appeals to home brewing: there's always something new and different to discover."
While there aren't immediate plans to offer full blown home brewing equipment on their site, the two do plan to offer first time home brewers the option to include a basic starter set of equipment with their first order. The equipment would be enough to make a one-gallon batch that will hopefully lead to the home brewer getting more equipment on their own.
Right now the two are focused on lining up all their suppliers and getting ready to send out the first kits in mid-October. They aren't able to give prices yet until their finalize their costs.
There hasn't been any talk of doing any kind of crowdsourcing for Artisan Brew Club, but it's something they haven't ruled out.
"We haven't ruled out crowdsourced funding, but at the moment, we aren't sure that it really aligns with our vision," Trinh said. "Especially in home brewing, the last thing we want is to lose our identity before we find our footing."
Since beer is a very seasonal beverage, the recipes will change as do the seasons. Lighter and crisper beers in the spring and summer time and then turning to move darker and heavier beers in the fall and winter.
"Offering seasonally-themed recipes is definitely something we've discussed and plan to implement," Church said. "The possibilities are endless. There are wheat beers and the tartier flavors for the summers, stouts and the creamier beers for the winters. We even plan for some spices and other flavors for some of the holidays."
Those interested in being one of the first to get beer recipes via the mail can visit www.artisanbrewclub.com and sign-up to be notified when subscriptions can be purchased.
Mike Zoller is the Chicago editor for PorchDrinking.com. Follow him on Twitter: @mikezoller and Instagram: @chicagobeer.
---