One Comment
2015 GABF Pour List Preview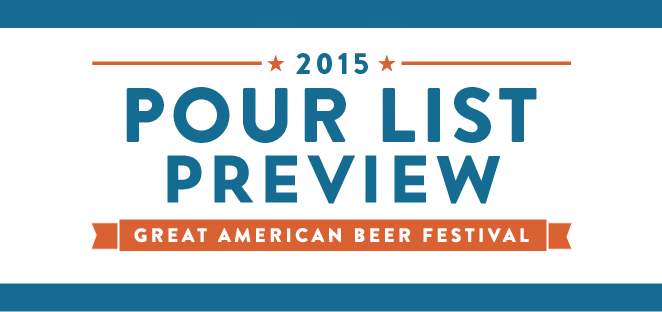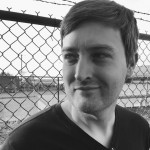 Updated September 23rd
Every year, beginning in July, we kick off a massive outreach to every brewery attending the Great American Beer Festival in an attempt to get a preview of what each brewery will be pouring on the festival floor. Why? Now that there are over 750 breweries in attendance and 3,500+ beers available for sampling, it's harder than ever to decide what you should try. Our exclusive preview list of more than 2,100 beers pouring at the fest should give you great head start on planning your route and help you get the most out of your tasting session.
Please note, these beers do not reflect the beers being judged as part of the GABF Competition portion. While in some cases there may be a crossover, our list focuses solely on what is being poured on the floor and made available to festival attendees.
Also a reminder that while you're planning your routes, remember to also plan which events you'll be attending before and after the festival by using our event guide.
Like our pour list preview? Be sure to share this post with your friends!
| Brewery Name | Beer Name | Beer Style | Description | ABV | IBU |
| --- | --- | --- | --- | --- | --- |
| (512) Brewing Company | (512) ALT | German Style Altbier | German Style Amber Ale | 6.0% | 36 |
| (512) Brewing Company | (512) Funky Kingston | American Wild Ale | funky ale aged over two years with Brett and Pedio in red wine barrels | 7.4% | 8 |
| (512) Brewing Company | (512) Pecan Porter | Robust Porter | Robust Porter brewed with roasted organic pecans | 6.8% | 30 |
| (512) Brewing Company | (512) Whiskey Barrel Double Pecan Porter | Imperial Robust Porter | Imperial Robust Porter with roasted pecans aged in whiskey barrels for 2 months | 9.5% | 30 |
| (512) Brewing Company | (512) Wild Bear | American Wild Ale | Brown Ale finished with Brett and Pedio in 45HL Foeder | 8.5% | 9 |
| 10 Barrel Brewing Co. | Amber Waves | American Wheat Ale | We took the classic American wheat ale and threw in some traditional amber specialty malts. To some people amber ales are boring but we actually like this beer. | 5.8% | 30 |
| 10 Barrel Brewing Co. | Apocalypse IPA | IPA | This west coast style IPA is our flagship beer. We can talk about how good we think it is, but if you like IPA's...Just give it a run for yourself. | 6.8% | 70 |
| 10 Barrel Brewing Co. | Apricot Crush | American-Style Fruit Beer | A welcoming introduction to the world of sour beers... Our Apricot Crush is made from a Berliner Weiss base and then we add copious amounts of apricot to make this beer really pop. Light, crisp and refreshing. | 6.0% | 4 |
| 10 Barrel Brewing Co. | Cucumber Crush | Field Beer | What is more refreshing than a cold glass of tap water? A cold glass of cucumber tap water. I think you know where we are going here... we added cucumbers to our sour Berliner Weiss to give you a nice refreshing substitute to tap water. | 5.0% | 4 |
| 10 Barrel Brewing Co. | DUB IPA | Imperial IPA | Do you hear that beeping sound? That's the sound of Kelso's dumptruck full of hops backing up to the kettle. This is the hoppiest beer we have ever produced. | 9.8% | 100 |
| 10 Barrel Brewing Co. | JOE IPA | IPA | This IPA was formerly known as SAM named after its hops; Simcoe, Amarillo & Mosaic but we were told this would be a trademark issue with a large craft brewery out of the Northeast so we had to change it. We cycled through a bunch of generic names; BOB, TOM, DICK, DAN, CARL, FRANK until we finally arrived on the perfect name for this IPA...JOE. | 6.9% | 70 |
| 10 Barrel Brewing Co. | Lemon Crush | American-Style Fruit Beer | Think about your mom's fresh lemonade. Just tart enough, just sweet enough and always so refreshing. Now make it alcoholic. Way better isn't it? | 4.5% | 10 |
| 10 Barrel Brewing Co. | P2P | Stout | This is not your ordinary American Stout...This beast is a hop bomb followed by a substantially roasted malt train. Greatness in a glass! | 7.5% | 75 |
| 10 Barrel Brewing Co. | Pearl IPA | IPA | Introducing our first IPA brewed in Portland brewhouse. Whitney decided to go after that massive piney punch with this full bodied IPA. Enjoy!! | 7.3% | 80 |
| 10 Barrel Brewing Co. | Strawberry Crush aka She's Crafty | American-Style Fruit Beer | Tonya's done it again! She started with a tart Berliner Weiss base and then fermented it on fresh strawberries for just the right amount of sweetness and a touch of cayenne to really make the flavor pop. | 5.0% | 4 |
| 12 Degree Brewing | Cerberus | Belgian Strong Ale | Belgian fruit beer aged on cherries. | 8.0% | N/A |
| 12 Degree Brewing | Midnight Fog | Dark Strong Ale | Very dark and very strong with notes of chocolate, coffee, molasses, brown sugar, and a touch of bitter orange peel. | 9.6% | 24 |
| 12 Degree Brewing | Soleil Saison | Saison | Hazy, straw-colored Belgian farmhouse ale | 6.5% | 23 |
| 12 Degree Brewing | Treachery | Golden Strong Ale | Pale in color yet strong, crisp & fruity. | 8.0% | 21 |
| 12 Degree Brewing | Walter's White | Belgian White | Brewed with coriander and orange peel, its cloudy appearance is the result of a high percentage of wheat in the mash. | 5.7% | 18 |
| 1933 Brewing Company | Dillinger Pale Ale | American Pale Ale | A pale ale dedicated to showcasing the complexity of the Citra hop variety. | 5.5% | 36 |
| 1933 Brewing Company | Squash Saison | Saison | A pumpkin beer using butternut and acorn squash, and spices. | 7.5% | 24 |
| 21st-Amendment Brewery | Back in Black | American Black Ale | Rebellious Black IPA | 6.8% | 65 |
| 21st-Amendment Brewery | Brew Free or Die | IPA | Flagship American IPA | 7.0% | 70 |
| 21st-Amendment Brewery | Down to Earth | Session IPA | Relaxed Session IPA | 4.4% | 42 |
| 21st-Amendment Brewery | Hell or High Watermelon Wheat | American Wheat Ale | Refreshing American Wheat Ale with real watermelon | 4.9% | 15 |
| 21st-Amendment Brewery | MCA | Session Ale | American Stout made session-style | 4.4% | 27 |
| 23rd Street Brewery | Bitter Professor IPA | IPA | THIS BALANCED INDIA PALE ALE BOASTS A STRONG HOPPY FINISH. LATE ADDITION HOPPING GIVES A STRONG CITRUS, GRAPEFUIT AROMA WHILE VIENNA MALT PROVIDES A NICE MALT CHARACTER. | 7.1% | 80 |
| 23rd Street Brewery | Crimson Phog Irish Red | Irish Red Ale | THIS COPPER COLORED IRISH RED BOASTS A RICH MALT BACKBONE BALANCED BY A NOTICABLE BUT NOT OVERWHELMING HOP PRESENCE. SMOOTH AND EASY TO DRINK | 5.6% | 19.8 |
| 23rd Street Brewery | Firehouse Alt | German style Altbier | DARK COPPER IN COLOR WITH A CLEAN, CRISP FINISH DUE TO THE LOWER FERMENTATION TEMPERATURE. | 6.0% | 41 |
| 23rd Street Brewery | Rock Chalk Raspberry Wheat | Fruit Wheat Beer | THIS UNFILTERED FRUIT WHEAT BEER HAS A SLIGHT RASBERRY NOSE THAT BALANCES WELL WITH THE MALTY WHEAT BEER. THIS BEER FINISHES WITH A BRIGHT RASPBERRY FLAVOR. | 5.4% | 13.6 |
| 3 Freaks Brewery | Knees Up English Ale | Irish Red Ale | English ingredients throughout, malty and balanced, making this beer a very "session-able" ale. | 5.5% | 20 |
| 3 Freaks Brewery | Knees Up English Red Ale | Red Ale | too rich, balanced hop additions making this a very "session-able". | N/A | N/A |
| 3 Freaks Brewery | Last Man Standing Belgian Dubbel | Belgian Dubbel | Sweet Belgian style with subtle notes of raisins and sweet candy sugar. | 7.7% | 17 |
| 3 Freaks Brewery | Odd Man Stout | Oatmeal Stout | Oatmeal, chocolate coffee notes, not as heavy as most traditional stouts. Smooth, flavorful autumn favorit. | 5.5% | 36.4 |
| 300 Suns Brewing | Old Burlington Stout | American Stout | Light roasty aroma enhances flavors of coffee and dark chocolate in this well-balanced, smooth stout. | 5.5% | 39 |
| 300 Suns Brewing | Rabbit Mountain Red Ale | Pale Ale | Beer meets the flavors of gin! Pale ale with juniper berries, coriander, cardamom, ginger, lavender, honey and black peppercorn. | 6.5% | 33 |
| 350 Brewing Co | Coolidge | Session IPA | A crushable tropical and citrusy IPA with mosaic and amarillo hops. | 3.8% | 55 |
| 350 Brewing Co. | Crook County IPA | IPA | American IPA brewed using a mix of Magnum, Simcoe, Centennial, & Citra hops. | 6.9% | 65 |
| 350 Brewing Co. | Stop 2 | Kšlsch | A summer kolsch brewing using wildflower honey and lemon zest. | 5.7% | N/A |
| 4 Noses brewing Company | Anarchy Ale IV | Double Red Ale | Hoppy Red ale loaded with caramel flavors and citrusy hops | 7.3% | 80 |
| 4 Noses brewing Company | Make My Day Sessions IPA | Session IPA | West Coast style sessions IPA loaded with citrusy hops | 4.9% | 42 |
| 4 Noses brewing Company | Proboscis Simcoe American Pale Ale | American Pale Ale | American Style Pale Ale brewed with 100% Simcoe Hops | 5.8% | 60 |
| A Taste of Long Island Craft Brewery | A Half Wit in Paradise | Field Beer | Begian style wit beer infused with Mango, Pineapple and toasted coconut flakes. | 5.3% | 15 |
| A Taste of Long Island Craft Brewery | Orange Creme' Cycle | American Fruit Ale | Cream Ale infused with Vanilla | 4.9% | 17 |
| Adroit Theory Brewing Company | Angel's Trumpet Mango IPA - Aged in Mezcal Barrels | IPA | Tropical fruit on the nose, slightly hazy appearance. Agave and oak notes mingle with citrus and mango on the nose. | 7.0% | 74 |
| Adroit Theory Brewing Company | Imagination Atrophy | Milk Stout | The richness of vanilla beans, smooth caramel, and cold pressed espresso stand up well in this milk stout. Easily the best "dessert in a glass" you will find this month. | 7.0% | 20 |
| Adroit Theory Brewing Company | Persona Non Grata - Aged in Carcavelos barrels. | Saison | You were there, you saw what went down in the shadowy back room filled with the scent of a thousand years of exotic trade. In this place of incense and dark secrets, a flower of uncommon truth blossoms. This essence - our Hibiscus Saison - is a masterful blend brewed with Mosaic Hops and the rare and beautiful hibiscus acquired at the Souk by SASKO. Your passage did not go unmarked. The price of your curiosity will be... | 7.7% | 30 |
| Adroit Theory Brewing Company | The Devil Made Me - Bourbon Barrel Aged | Specialty Smoked Porter | Darkness, heat and smoke. Our smoked porter brewed with smoked Serrano peppers and then aged in Bourbon barrels. Smooth heat tickles the back of your throat, complimented by notes of vanilla and oak. | 7.5% | 33 |
| Adroit Theory Brewing Company | Two Headed Calf | Bier De Garde | A French influenced Bier de Garde, fermented with our own locally cultured yeast from Purcellville. Complex with notes of honey, straw, tropical fruit and a bit of that farmhouse funk. | 9.3% | 5 |
| Alameda Brewing Co | Admiration IPA | IPA | Brewed as a tribute to the farmers, the brewers, and all the elements that give us the best ingredients and processes in which to create our product. A rich malt backbone supports an intense hop character of earthy pine and citrus derived from massive amounts of Centennial, Cascade and Chinook hops. | 6.8% | 65 |
| Alameda Brewing Co | Black Bear XX Stout | Stout | A veteran of GABF, this beer is a surprisingly light bodied stout with hints of chocolate and coffee with a subtle and intricate mouthfeel. | 7.0% | 55 |
| Alameda Brewing Co | Klickitat Pale Ale | Pale Ale | Just the right amount of Caramel and Munich malts give this beer a perfect amber color and mouth feel. But what really sends it to the top are 3 different additions of Northwest grown Cascade hops. | 5.3% | 36 |
| Alameda Brewing Co | P-Town Pilsner | Pilsner | This is your quintessential dry, clean, and crisp German Pilsner. Clean and refreshing aroma. Great pilsner malt flavor with a slight hop finish for balance. | 4.0% | 20 |
| Alameda Brewing Co | Yellow Wolf | Imperial IPA | With over 100 IBUs Yellow Wolf has enough eye-popping intensity to satisfy even the most ardent hopheads. It has bright piney nose and light golden color. | 8.2% | 103 |
| Alaskan Brewing Co. | 2014 Alaskan Smoked Porter | Smoked Porter | Introduced in 1988, Alaskan Smoked Porter has been credited with helping inspire an American revival of smoked beers. Alaskan Smoked Porter is one of the most award-winning beers in the history of the Great American Beer Festival. | 6.5% | 45 |
| Alaskan Brewing Co. | Alaskan Amber | Alt-Style Ale | Richly malty and long on the palate, with just enough hop backing to make this beautiful amber colored ÒaltÓ style beer notably well balanced. Our Flagship, based on a 100-year-old recipe from the Gold Rush era. | 5.3% | 18 |
| Alaskan Brewing Co. | Alaskan Heritage Coffee Brown Ale | English-Style Brown Ale with Coffee | This rich brown ale has a big cocoa aroma with light earthy roasted and gourmet coffee notes. The flavor has a light sweetness, with fruity hazelnut and medium coffee flavors. | 7.0% | 19 |
| Alaskan Brewing Co. | Alaskan Pumpkin Ale | English Brown Ale with Pumpkin. | This beer pours clear deep golden brown with a creamy off-white head and a wonderful holiday aroma of pumpkin, vanilla, nutmeg and cloves. A lighter style than our Pumpkin Porter, this beer strives for balance in the sweetness and pumpkin flavor with a hint of hops in the background to cut through the forward spicy flavors. | 6.0% | 20 |
| Alaskan Brewing Co. | Alaskan White | Belgian-style witbier | Alaskan White Ale has a soft, slightly sweet base with the unique spice aroma of coriander and crisp, citrus finish of orange peel. A light and effervescent body combined with the smooth palate creates a complex and delicate beer that is deliciously refreshing in any season. | 5.3% | 15 |
| Alaskan Brewing Co. | Hopothermia Double IPA | Imperial IPA | Hopothermia is a full-flavored representation of the Double IPA style with a robust malt body resting in easy harmony, like a massive grizzly bear in winter, with the big and drinkable American hop character. | 8.5% | 70 |
| Alaskan Brewing Co. | Icy Bay IPA | IPA | Alaskan Icy Bay IPA is made from glacier-fed water and a blend of Cascade, Bravo, Calypso, Summit and Apollo hops and premium two-row pale and specialty malts. | 6.2% | 65 |
| Alaskan Brewing Co. | Imperial Red | Imperial Red Ale | Alaskan Imperial Red is a full-bodied deep mahogany ale with ruby red highlights. Citrus notes of chamomile, grapefruit and Meyer lemon brighten the aroma. | 8.5% | 80 |
| AleSmith Brewing Co. | AleSmith IPA | IPA | A San Diego classic, AleSmith IPA showcases the versatility of American hops. Aromas of grapefruit and tangerine lead into an abundance of fresh pine and tropical fruit notes followed by a crisp, resinous bitterness. | 7.3% | 73 |
| AleSmith Brewing Co. | Old Numbskull | American Barleywine | Caramel and toffee notes abound in this deep copper-colored American Barleywine-style ale alongside toasted malt and a hint of ripe dark fruits. Old Numbskull showcases malt sweetness, intense American hops, and an aggressive bitterness. | 11.0% | 96 |
| AleSmith Brewing Co. | San Diego Pale Ale .394 | Pale Ale | The result of the Gwynn familyÕs feedback on test batches rendered a golden pale ale full of American hop flavor and aroma, with a subdued bitterness and a malty sweet finish. AleSmith San Diego Pale Ale .394 pays tribute to the city that Tony loved and the career high batting average that he achieved in Ô94. | 6.0% | 26 |
| AleSmith Brewing Co. | Speedway Stout | Imperial Stout w/ Coffee | Chocolate and roasted malts dominate the flavor, supported by notes of dark fruit, toffee, and caramel. A healthy dose of locally-roasted coffee from Ryan Bros. Coffee, Inc. added to each batch brings out the beerÕs dark chocolate flavors and enhances its drinkability. | 12.0% | 70 |
| AleSmith Brewing Co. | Wee Heavy | Scotch Ale | This Scottish-inspired deep mahogany-colored ale showcases a rich, malty flavor profile of caramel and toffee offset by hints of roast and subtle smoke. The complex malty sweetness includes notes of dark fruit balanced by a subdued hop bitterness. | 10.0% | 26 |
| AleSmith Brewing Company | AleSmith IPA | IPA | ItÕs Pretty Awesome. A San Diego classic, AleSmith IPA showcases the versatility of American hops. Aromas of grapefruit and tangerine lead into an abundance of fresh pine and tropical fruit notes followed by a crisp, resinous bitterness. | 7.3% | 73 |
| AleSmith Brewing Company | AleSmith Old Numbskull | Barleywine | Caramel and toffee notes abound in this deep copper-colored American Barleywine-style ale alongside toasted malt and a hint of ripe dark fruits. Old Numbskull showcases malt sweetness, intense American hops, and an aggressive bitterness. Extremely well-balanced, the full-bodied mouthfeel and assertive hop profile leads into a deceptively smooth finish. | 11.0% | 96 |
| AleSmith Brewing Company | AleSmith Wee Heavy | Scotch Ale | This Scottish-inspired deep mahogany-colored ale showcases a rich, malty flavor profile of caramel and toffee offset by hints of roast and subtle smoke. The complex malty sweetness includes notes of dark fruit balanced by a subdued hop bitterness. | 10.0% | 26 |
| AleSmith Brewing Company | San Diego Pale Ale .394 | Pale Ale | In early 2014, Tony GwynnÕs team approached AleSmith to create a distinctive beer for the baseball legend. The result of the Gwynn familyÕs feedback on test batches rendered a golden pale ale full of American hop flavor and aroma, with a subdued bitterness and a malty sweet finish. AleSmith San Diego Pale Ale .394 pays tribute to the city that Tony loved and the career high batting average that he achieved in Ô94. | 6.0% | 26 |
| AleSmith Brewing Company | Speedway Stout | Imperial Stout w/ Coffee | Chocolate and roasted malts dominate the flavor, supported by notes of dark fruit, toffee, and caramel. A healthy dose of locally-roasted coffee from Ryan Bros. Coffee, Inc. added to each batch brings out the beerÕs dark chocolate flavors and enhances its drinkability. | 12.0% | 70 |
| All Rise Brewing | Black Cross | American Imperial Stout | A smooth but rich imperial stout. Roasty, rye, chocolate malt presence with red berry like esters. | 8.8% | 75 |
| All Rise Brewing | Fields of joy | IPA | A very hop friendly i.p.a. flavors of peach, cherry, and melon | 6.9% | 50 |
| All Rise Brewing | Fools gold | Golden ale | Medium-light bodied, candylike flavor with white grape, orange like hop character | 5.1% | 40 |
| All Rise Brewing | Schon gemacht | South German Hefeweizen | A easy to drink hefe with classic flavors of bannana, clove, vanilla,oak, and citrus flavors | 5.5% | 15 |
| All Rise Brewing | Temporary solution | Robust porter | Medium body, Nice rich dark chocolate flavor with a nice fruity undertone | 6.4% | 33 |
| All Rise Brewing | Wonder Beer | American Pale Ale | Light bodied classic american pale, citrus and fruity hop forward character | 5.2% | 42 |
| Allagash Brewing | Allagash White | Belgian Wit | elgian Style Wit Beer brewed with curacao, orange peel, coriander, and secret spice. This beer is light and slightly cloudy in appearance, with a subtle spice aroma and fruity palate. | 5.1% | N/A |
| Allagash Brewing | Black | Belgian Style Stout | A belgian style stout brewed with 2 row barley, torrified wheat, oats, both chocolate and roasted malts, and dark caramelized candi sugar. The silky mouthfeel is a great balance to the roasted coffee and dark notes expressed in this beer. | 7.5% | N/A |
| Allagash Brewing | Coolship Resurgam | Wild Ale Aged in Barrels | Brewed with Pilsner malt raw wheat and aged hops, and cooled overnight in our coolship, then transferred into oak barrels where the entire aging and fermentation process takes place. A blend of 1, 2 and 3 year old spontaneously fermented beer: the finished beer has aromas of apricot, lemon zest and candied fruit with notes of tropical fruit and flavors of funk,and a clean, tart and dry finish. | 6.3% | N/A |
| Allagash Brewing | Curieux | Bourbon Barrel Aged Ale | Made by aging our tripel in bourbon barrels for 8 weeks. The aged beer is then blended back in with fresh tripel. The resulting beer is incredibly smooth with soft coconut and vanilla notes and hints of bourbon. | 11.0% | N/A |
| Allagash Brewing | Farm to Face | American Wild Ale | Farm to face is bright amber in color and has aromas of peach, graham cracker and green apple. Drinking this medium bodied beer is like biting into a juicy peach with tartness throughout. The finish has a long lasting peachiness. We brew this beer as a pale ale, and then ferment it in stainless tanks with our house yeast. After primary fermentation, we add pediococcus and lactobacillus and age it for ten months with three pounds of peaches per gallon from our friends at Applecrest Farm in New Hampshire. | 6.2% | N/A |
| Allagash Brewing | Saison | Saison | Our interpretation of a Belgian farmhouse style ale. It is a golden hued beer, brewed with two row blend, malted rye, oats, and dark belgian candi sugar. Saison is hopped with northern brewer, bravo, and cascade hops. Fermented with a traditional Saison yeast strain, Saison exhibits notes of spice and tropical fruit in the aroma. Citrus and a peppery spice dominate the flavor and make way for a pleasent malt character. Saison is full bodied with a remarkably dry finish. | 6.1% | N/A |
| Allagash Brewing | Speciale Blonde | Blonde Ale | A low ABV, hoppy blonde, fermented with our house yeast. This beer is brewed with 2-row blend, malted wheat, munich and caramel malts, and hopped with Northern Brewer, Chinook, and Jarrylo hops. This light bodied beer exhibits classic Belgian esters and a gentle malt presence. The hops lend a floral and citrus aroma. The flavor is fruity throughout and finishes with a balanced bitterness and a touch of lemon zest | 6.1% | N/A |
| Alltech Lexington Brewing & Distilling Co. | Kentucky Bourbon Barrel Ale | Barrel-aged Irish red ale and English pale ale hybrid | A barrel-aged Irish red ale and English pale ale hybrid aged for six weeks in freshly decanted Kentucky bourbon barrels. Boats flavors of vanilla and oak and is the breweryÕs flagship beer. | 8.2% | 19 |
| Alltech Lexington Brewing & Distilling Co. | Kentucky Bourbon Barrel Stout | barrel-aged coffee stout | Kentucky Bourbon Barrel Stout is brewed and aged with Alltech¨ CafŽ Citadelle Haitian coffee and aged in world-famous Kentucky bourbon barrels. The result is a complex stout with dark-roasted malts, hints of caramel and vanilla and a lightly roasted coffee finish. | 8.0% | 18 |
| Alltech Lexington Brewing & Distilling Co. | Kentucky Kšlsch | Kšlsch | Kentucky Kšlsch¨ is a top-fermented ale, a classic light-bodied, crisp style of beer originating in Cologne, Germany. Alltech master brewers have used their own specialized yeast, which is the single greatest contributor to this flavorful brew. | 4.3% | 14 |
| Alltech Lexington Brewing & Distilling Co. | Kentucky Pumpkin Barrel Ale | barrel-aged pumpkin ale | Kentucky Pumpkin Barrel Ale is a barrel-aged ale brewed with Kentucky-sourced pumpkin, richly spiced with cinnamon, nutmeg and allspice. As the ale ages in fresh bourbon barrels, it picks up the sweetness of caramel and vanilla from the barrel, complementing its spicier base. | 10.0% | 19 |
| Alltech Lexington Brewing & Distilling Co. | Kentucky Rye Barrel IPA | barrel-aged rye IPA | Aged in fresh rye whiskey and Kentucky bourbon barrels for six weeks, Kentucky Rye Barrel IPA is a unique rye India Pale Ale boasting a citrusy character in the nose and finish. The rye grain, beloved by distillers for decades and embraced by todayÕs craft brewers, adds complexity and black pepper notes to the brew and highlights the fruity and bitter traits of the hops. | 10.0% | 32 |
| Almanac Beer Co | Citra Sour | Dry Hopped Sour Ale | Sour blonde ale dry-hopped with Citra | 7.0% | N/A |
| Almanac Beer Co | Dogpatch Sour | Flanders Red | Flanders red-style sour ale aged in barrels with rainier cherries | 7.5% | N/A |
| Almanac Beer Co | Farmer's Reserve Citrus | Barrel Aged Sour | Sour blonde ale aged in wine barrels with Buddha's Hand citron, blood orange, and yuzu | 7.0% | N/A |
| Almanac Beer Co | Farmer's Reserve Strawberry | Barrel Aged Sour | Sour blonde ale aged in wine barrels with strawberries | 7.0% | N/A |
| Almanac Beer Co | Valley of the Heart's Delight | Barrel-aged sour | Sour ale aged in wine barrels with apricots | 7.0% | N/A |
| Alpine Dog Brewing Company | Colfax Gold | Belgian Style Golden Ale | Crisp, fruity, spicy, golden ale named for the infamous roadway adjacent to the brewery. | 6.6% | 28 |
| Alpine Dog Brewing Company | IPA | IPA | Big hoppiness, light body | 7.5% | 75 |
| Alpine Dog Brewing Company | Notorious M.O.N.K. | Belgian style Dubbel | Dark, rich fruit, spice, chocolate | 7.5% | 22 |
| Alpine Dog Brewing Company | Old Liquid Debauchery | Barleywine | Big American style barley wine | 9.5% | 100 |
| Anchor Brewing Company | Anchor Barrel Ale | Barrel Aged Ale | Aged in our used Old Potrero Whiskey barrels and on their staves, this full-flavored beer delivers a rich complexity with whiskey notes and woody aromas that are well balanced by its coffee, toffee, and roasted malt flavors. | 7.5% | N/A |
| Anchor Brewing Company | Anchor California Lage | American Lager | Made in San Francisco with two-row California barley, Cluster hops, and our own lager yeast, this all-malt brew is krŠusened and lagered in our cellars. Its golden color, distinctive aroma, creamy head, balanced depth of flavor, and smooth finish make Anchor California Lager¨ a delicious celebration of CaliforniaÕs unique craft brewing heritage. | 4.9% | N/A |
| Anchor Brewing Company | Anchor Christmas Ale- 2013 | Aged Beer | The Ale's recipe is different every year, as is the tree on the label, but the intent with which we offer it remains the same: joy and celebration of the newness of life. The 2013 Anchor Christmas Ale is a spiced dark ale. | N/A | N/A |
| Anchor Brewing Company | Anchor IPA | India Pale Ale | Anchor IPAª is made with 2-row barley malt and fresh whole-cone hops, its bright amber color, distinctively complex aroma, spiky bitterness, malty depth, and clean finish unite to create a uniquely flavorful, memorable, and timeless craft IPA. | 6.5% | N/A |
| Anchor Brewing Company | Anchor Porter | Brown Porter | With deep black color, a thick, creamy head, rich chocolate, toffee and coffee flavors, and full-bodied smoothness, Anchor Porter¨ is the epitome of a handcrafted dark beer. | 5.6% | N/A |
| Anchor Brewing Company | Anchor Steam Beer | California Common | Anchor Steam¨ Beer owes its deep amber color, thick, creamy head, and rich, distinctive flavor to a historic brewing process like none other. | 4.9% | N/A |
| Anchor Brewing Company | Anchor's Meyer Lemon Lager | American Lager | Lager made with Meyer lemons. Effervescent, pale golden lager. Crisp and refreshing with the unique aroma of Meyer lemons. Finishes dry on the palate with a slight tartness. | 4.9% | N/A |
| Anchor Brewing Company | BigLeaf Maple Autumn Red | American Red Ale | BigLeaf Maple Autumn Redª is a quaffable, well-balanced American red ale with character. Its malty complexity and coppery color come from a combination of two caramel malts, pale malt, and a hint of maple syrup. | 6.0% | N/A |
| Anchor Brewing Company | Brekle's Brown Ale | Brown Ale | Inspired by the best all-malt brown ales in AnchorÕs brewing archives, BrekleÕsª Brown has a coppery brown color and unusual depth of flavor with hints of citrus which makes for richness and complexity without heaviness. The classic, all-malt, single-hop American brown ale. | 6.0% | N/A |
| Anchor Brewing Company | Brotherhood Steam Beer | California Common | Dry-hopped with Citra & Nelson Sauvin, this brew is a copper color, with aromatic hints of citrus and mint, a smooth, full-bodied malt flavor with a lingering, fresh hop finish. | 5.6% | N/A |
| Anchor Brewing Company | Double Liberty IPA | IPA | Like AnchorÕs Liberty Ale¨, Double Libertyª IPA is made with 2-row pale malt and whole cone Cascade hops. Unlike Liberty Ale, Double Liberty has double the hops and double the IBUs (90 International Bittering Units), imparting uniquely complex flavors and dry-hop aroma to this radically traditional IPA. | 8.2% | 90 |
| Anchor Brewing Company | Liberty Ale | American Pale Ale | Champagne-like bubbles, distinctive hop bouquet, and balanced character. Brewed using with pale malted barley, fresh whole-cone Cascade hops and a special top-fermenting yeast. | 5.9% | N/A |
| Anchor Brewing Company | Old Foghorn Barley Wine | Barley Wine | The malty sweetness, fruitiness, unique hop aroma and high original gravity of Old Foghorn¨ Barleywine Style Ale is to beer much as port is to wine. | 9.0% | N/A |
| Anchor Brewing Company | Zymaster No. 8- Luxardo Cherry Ale | Cherry Ale | Luxardo¨ Maraschino Cherries offer a deep ruby-black color, intensely exotic flavor, and rich fruit aroma. Rather than dry-hopping this ale, we age Zymaster 8 on a bed of these magnificent cherries. | 6.0% | N/A |
| Anderson Valley | Barney Flats Oatmeal Stout | Oatmeal Stout | Robust and full-bodied with rich chocolate and espresso flavors and a dry, roasty finish | 5.8% | 15 |
| Anderson Valley | Blood Orange Gose | Gose | Generous additions of blood oranges impart tangy citrus notes to this tart and salty beer | 4.2% | 10 |
| Anderson Valley | Boont Amber Ale | Amber Ale | Rich amber in color with a perfect balance of malt sweetness and hop aroma | 5.8% | 15 |
| Anderson Valley | Briney Melon Gose | Gose | Tart and refreshing with subtle watermelon flavor and aroma | 4.2% | 10 |
| Anderson Valley | Heelch O' Hops | Imperial IPA | Columbus, Cascade, and Chinook hops create a bold bitterness to balance the rich malt backbone | 8.7% | 100 |
| Anthem Brewing Company | Bourbon Barrel Golden One | Barrel Aged Belgian Blonde | Imperial version of Golden One aged in bourbon barrels for 12 months. | 8.9% | N/A |
| Anthem Brewing Company | Golden One | Belgian Blonde | Assertive. Beautiful. Complex | 7.0% | N/A |
| Anthem Brewing Company | Gose | Gose | Lightly tart. Salty. | 4.0% | N/A |
| Anthem Brewing Company | IPA | IPA | Floral. Resinous. Hoptastic. | 6.5% | N/A |
| Anthem Brewing Company | Uroboros | N/A | Aphotic. Robust. Arcane. | 8.5% | N/A |
| Appalachian Mountain Brewery | Altgehnian | German ALT | Brewed after the Old German Alt, this brew has a distinctive spicy and earthy hop character. The subtle bready and caramel malt flavor blends perfectly with the clean, smooth, refreshing taste of a lager. | 5.1% | 35 |
| Appalachian Mountain Brewery | Boone Creek Blonde | Blonde Ale | The Boone Creek Blonde is brewed with orange zest to add additional citrus notes to complement the light hop aroma. The clean and crisp mouthfeel is followed by just a hint of sweetness from local North Carolina wildflower honey. While best enjoyed by a cool mountain river in the summer, this blonde is delicious no matter where, no matter when. | 4.9% | 21 |
| Appalachian Mountain Brewery | Booneliner Weiss | Berliner Weiss | A cheers to the champagne of Boone. The perfect bubbly blend of tartness and refreshment. | 3.0% | 8 |
| Appalachian Mountain Brewery | Long Leaf | IPA | Taking its name from the toast of the Old North State, this amber IPA cheers with a white head, citrus aroma, and an intense, resins hop flavor that will linger on your palate. | 7.1% | 71 |
| Appalachian Mountain Brewery | Spoaty Oaty | Pale Ale | This is a smooth take on the American classic pale ale. It is brewed with a heavy nose of oats, that makes for a creamy mouthfeel, balanced by Citra and Amarillo hops for a unique hop forward flavor and aroma. | 5.0% | 48 |
| Arvada Beer Company | Arvada Red | Irish Red Ale | Easy Drinking, Malt focused | 5.2% | 18 |
| Arvada Beer Company | Goldline IPA | IPA | Made with cascade, centennial, nugget, amarillo, and simco | 6.2% | 65 |
| Arvada Beer Company | Ralston's Golden Lager | American Standard | Made with all German grains | 4.0% | 12 |
| Arvada Beer Company | Vanilla Cream Ale | Cream Ale | Made with 1 lb Vanilla Beans | 5.2% | 12 |
| Asher Brewing Co. | Fresh Hop Pale | Pale Ale | Organic Fresh Hop Pale Ale | N/A | N/A |
| Asher Brewing Co. | Greenade | Imperial IPA | Organic Double IPA | 9.0% | N/A |
| Asher Brewing Co. | Tart Cherry Spinal Tap | Fruit Beer | Organic Tart Cherry Fruit Beer | N/A | N/A |
| Asher Brewing Co. | Tree Hugger | Amber Ale | Organic Amber | 6.0% | N/A |
| Atlas Brew Works | District Common | California Common | District Common is a pale, refreshing beer made with a lager yeast, but fermented at ale temperatures. Higher fermentation temperatures produce a fruitier more complex flavor profile than other lagers. Czech Saaz hops provide an earthy and spicy finish to the beer. | 5.1% | 34 |
| Atlas Brew Works | Ponzi | Ponzi | Hopped with criminal disregard. Featuring generous additions of Cascade, Chinook, and Mandarina hops, followed by hints of Munich malt, PonziÕs aroma writes checks that its flavor cashes. If itseems too good to be true, youÕre probably drinking Ponzi | 7.3% | 70 |
| Atlas Brew Works | Rowdy | Hoppy Rye Ale | Rowdy is a hoppy rye ale. 15% of the grain bill is malted rye instead of malted barley which gives it a peppery aroma. Late and dry-hop additions of Zythos and Centennial hops give a vibrant citrus aroma. | 6.2% | 50 |
| Austin Beerworks | Black Thunder | Schwazbier | If a stout and a pilsner had a lovechild, it would be Black Thunder. It would also be a miracle, because beer canÕt Òget it on.Ó This miniature powder keg starts with a roasted, bread-like complexity but finishes dry and clean like a pilsner. ItÕs dark, distinctive, and dry. | 5.3% | 27 |
| Austin Beerworks | Fire Eagle | IPA | Flavor swoops in (cue EAGLE SCREAM), grabs you by the face and flies you through the hop rainbow. At the peak of the ride it swoops back to earth and gently drops you back on your bar stool where you are refreshed, excited and ready to ride again. ItÕs hoppy, bold and American. | 6.8% | 65 |
| Austin Beerworks | Heavy Machinery: Double IPA | Double IPA | This is extreme in every way. Loaded with 6 pounds of hops per barrel, it immediately delivers huge citrus and pine aromas that pack as much punch as Sam ElliottÕs mustache. Next comes the sweet bready body, but before you appreciate the malt profile your face is flush from the alcohol. ItÕs basically a free-fall of flavor. And you should only have one in a session. But donÕt worry, the hop-burps will keep you company. | 10.0% | 65 |
| Austin Beerworks | Peacemaker | Anytime Ale | Peacemaker was the very first beer we decided to brew. ItÕs balanced, refreshing, and very sessionable. Peacemaker is simple, but we take it very seriously Ñ a bold and clean beer with nothing to hide behind. It's the beer we drink the most at the brewery. And at home. And on the river. When you have a cold, bright, well-balanced beer like Peacemaker on hand, anytime is a good time to enjoy it. | 5.0% | 15 |
| Austin Beerworks | Pearl Snap | German Style Pilzner | You always remember your first kiss. But no matter how very many times you try to recreate it with your awkward advances it never matches up. ThatÕs why you should plant your pucker on a Pearl Snap. This crisp refreshing pils will never let you down. Whether if itÕs your first date or two year anniversary, every bright clean sip tastes like the very first time. | 5.3% | 27 |
| Avery Brewing Company | Fortuna | Sour ale | Sour aged in Suerte Tequila barrels with lime zest and salt. | 8.1% | N/A |
| Avery Brewing Company | III Dolia | Sour ale | A sour blend aged in a Madeira, Cabernet Sauvignon, and Carcavelos barrels. | 7.2% | N/A |
| Avery Brewing Company | Liliko'i Kepolo | Witbier | A spicy traditional witbier with tropical passionfruit. Luscious, juicy, and tart. | 5.4% | 10 |
| Avery Brewing Company | Pump[KY]n | Barrel-aged pumpkin porter | Pumpkin porter spiced with nutmeg, cinnamon, allspice, and cloves and aged in fresh KY Bourbon barrels for 4 months. | 17.2% | N/A |
| Avery Brewing Company | Raja Double IPA | Imperial IPA | Brazenly bitter, dashingly dry-hopped. Raja is an audacious addition to our lengthy lineage of intrepid IPAs. | 8.0% | 70 |
| Avery Brewing Company | Raspberry Sour | Barrel-aged sour ale with raspberries | Luscious ripe red raspberries are elegantly intertwined with a bountiful amount of lactic acidity and delicate barrel nuances. | 6.5% | N/A |
| Avery Brewing Company | Rumpkin | Barrel-aged pumpkin ale | A monstrous pumpkin ale, plump full of spicy gourdiness and aged in fine fresh rum barrels to add suggestions of delicate oak and candied molasses. | 16.7% | N/A |
| Avery Brewing Company | Tectum et Elix | Sour ale | Sour ale aged in Cabernet Sauvignon barrels. | 5.5% | N/A |
| Avery Brewing Company | The Maharaja Imperial IPA | Imperial IPA | Tangy, vibrant, pungent hops with an exquisite malt essence. Welcome to his kingdom! | 10.4% | 102 |
| Avery Brewing Company | Tweak | Imperial Coffee Stout | Imperial Stout with OzoÕs organic espresso roast and aged in fresh Bourbon barrels for 4 months. | 17.8% | N/A |
| Back Forty Beer Company | Fence Post | Session Kolsch | Light bodied German style kolsch fermented with American ale yeast. | 4.5% | 23 |
| Back Forty Beer Company | Freckle Belly | IPA | Full bodied American style IPA. Big hop-forward aroma with very well balanced finish. | 7.5% | 85 |
| Back Forty Beer Company | Paw Paw's Peach | American Wheat Ale | Unfiltered American wheat beer with peaches. | 4.5% | 24 |
| Back Forty Beer Company | Trade Day | Coffee Stout | Medium bodied stout with roasted Cuban coffee | 6.2% | 40 |
| Back Forty Beer Company | Truck Stop Honey | English Brown ale with honey | Medium-bodied English brown ale with Alabama wildflower honey. | 6.0% | 14 |
| Backcountry Brewery | Breakfast Stout | Coffee Stout | Session-able stout brewed with locally roasted coffee | 4.4% | 30 |
| Backcountry Brewery | Fix Your Heel Double IPA | Imperial IPA | Well balanced double IPA with loads of Citra and Falconer's Flight hops. | 8.8% | 85 |
| Backcountry Brewery | Imperial Saison | Other Belgian-Style Strong Specialty Ale | High in flavor and alcohol. Expect big notes of citrus (mostly lemon), slight tropical fruit, floral bouquet and a light peppery finish. | 9.8% | 30 |
| Backcountry Brewery | Lil' Tart Berliner Weisse | Berliner Weisse | You can expect a lemony aroma and flavor, a mild tartness and a touch of wheatiness in the background. This beer is the perfect refresher for a warm summer day. | 4.1% | 7 |
| Backcountry Brewery | Tart SaiZin | Wood- and Barrel-Aged Sour Beer | Imperial Saison aged for 18 months in a Rombauer Red Zinfandel French oak barrels. It is a blend of aged beer with 3 strains of yeast, Brettanomyces included, and 3 strains of bacteria to give it a moderate tartness and complex array of flavors. | 8.3% | 25 |
| Baere Brewing Company | Baere-liner Weisse | Berliner Weisse | Our take on the traditional German sour beer. Tart and refreshing. | 3.1% | 3 |
| Baere Brewing Company | Barrel Hoppy Brown | Wood and Barrel Aged Strong Beer | Our Big Hoppy Brown aged in Laws Bourbon Barrel #121. Big, Malty, Chocolate with the perfect amount of Bourbon influence. | 9.5% | 50 |
| Baere Brewing Company | Saison | Saison | A nice dry Saison. Spicy, fruity and refreshing. | 5.4% | 29 |
| Baere Brewing Company | Strip Mall Pale | American Pale Ale | Tropical and citrus pale. A nicely balanced Citra hopped pale ale. | 5.6% | 40 |
| Baere Brewing Company | Wit Cloudkicker | Belgian Wit | A traditional Belgian Wit brewed with Coriander and Orange Peel. | 4.6% | 13 |
| Ballast Point Brewing and Spirits | Aged Barmy Ale | Ale | Aged 12 months, Malted 2-row barley, palisade hops, orange blossom honey, White Labs California Ale Yeast, apricots and San Diego carbon filtered tap water. Low bitterness is balanced by tart apricots with a sweet but not cloying finish. | 12.0% | N/A |
| Ballast Point Brewing and Spirits | Calm Before the Storm | Cream Ale | We infuse a punch of flavor using cold brewed CaffŽ Calabria coffee and a hint of vanila and l added it to a lighter-bodied golden cream ale. The end result is a surprisingly bright, coffee-forward beer thatÕs perfectly refreshing. | 5.5% | 15 |
| Ballast Point Brewing and Spirits | Grunion | Pale Ale | Originating from an employee-only home brew contest, this award-winning hoppy pale ale is named after the tiny local fish known for late night frolics on shore. A pair of new hop varieties lend strong yet balanced summer melon aromas and herbal flavors, while a soft caramel malt sweetness holds it all together. | 5.5% | 35 |
| Ballast Point Brewing and Spirits | Homework Series No. 1 | Double Red Ale | A Hybrid-Style Ale with a rich, Oktoberfest inspired malt base and a slamming hop profile, very similar to an India Pale Ale. CTZ (Columbus/Tomahawk/Zeus) hops are added to the boil for bitterness, and copious amounts of Centennial hops are added during the late kettle hop addition and dry hopping post fermentation. | 7.0% | 65 |
| Ballast Point Brewing and Spirits | Piper Down | Scottish Ale | We created this very low hopped, malty ale for the band to enjoy using UK Maris Otter malt, roasted barley, UK hops and low fermentation temperatures. Then we let the brewÕs sweet complexity build over a three-hour boil for a roasted caramel flavor. | 5.8% | 22 |
| Ballast Point Brewing and Spirits | R&D Red Velvet Cake | Oatmeal Stout | The aroma is dominated by chocolate with earthy notes of beets and subtle wafts of roast. The flavor is similar to the aroma but with faint roast and hop bitterness coming in at the end balance it out, not cloying or overly sweet. | 5.5% | 33 |
| Ballast Point Brewing and Spirits | R&D Tripel | Belgian Style Tripel | The aroma is full of clean Belgian character; stone fruit, spice, notes of bubblegum and a faint sweetness from the considerable amount of alcohol. The flavor is clean with fruit and a tidy, faintly warming finish. Slightly sweet and medium bodied that is yellow to gold in color with a snow white head. | 10.0% | 34 |
| Ballast Point Brewing and Spirits | Sculpin | IPA | After years of experimenting, we knew hopping an ale at five separate stages would produce something special. The result ended up being this gold-medal winning IPA, whose inspired use of hops creates hints of apricot, peach, mango and lemon flavors, but still packs a bit of a sting, just like a Sculpin fish. | 7.0% | 70 |
| Ballast Point Brewing and Spirits | Serrano Pale Ale | Kšlsch | Our original Pale Ale is a rich golden brew, crafted with aromatic German hops and rounded out with a blend of American and Munich malts. While itÕs hopped like a lager, we ferment it like an ale to create a smooth, bright taste that has just a hint of fruit and spice. | 5.2% | 23 |
| Ballast Point Brewing and Spirits | The Commodore | American Stout | Strong flavors of roasty coffee and bittersweet chocolate balance with light citrusy hop aromas, highlighted by a crisp bitter finish. | 5.5% | N/A |
| Ballast Point Brewing and Spirits | The Commodore - REVISED | American Stout | Strong flavors of roasty coffee and bittersweet chocolate balance with light citrusy hop aromas, highlighted by a crisp bitter finish. | 6.5% | N/A |
| Banger Brewing | Black Eye PA | Black IPA | Heavily hopped with Cascade and Centennial but extremely balanced with the malts | 8.2% | 95 |
| Banger Brewing | El Heffe | Chile Beer | A classic American Heffe infused with Jalape–o, habanero, serano, and bell pepper. | 5.5% | 23 |
| Banger Brewing | Morning Joe | Coffe Kolsch | Crisp Kolsch finished with hazelnut and caramel coffee | 5.9% | 24 |
| Banger Brewing | Sandia | Fruit Beer | A clean refreshing Hefeweizen infused with fresh watermelon. | 5.7% | 18 |
| Banger Brewing | Spring Training | Saison | Crisp clean Saison infused with entire pieces of fresh grapefruit | 5.2% | 22 |
| Barrel of Monks Brewing | Abbey Terno | Belgian Dubbel | Brown in color, medium body, spicy malty flavor profile, highly carbonated. | 7.5% | 24 |
| Barrel of Monks Brewing | Nuance | Saison | Our saison is dry but not too dry with a crisp and spicy flavor profile for easy drinkability. | 6.5% | 12 |
| Barrel of Monks Brewing | S'Tart | Belgian Sour | Amber ale soured with lactobacillus then fermented with a Belgian yeast strain to add tart fruit notes to the gentle sourness. | 6.0% | 10 |
| Barrel of Monks Brewing | Three Fates | Belgian Tripel | Traditional Belgian Tripel made with a unique yeast strain giving spicy notes blended with fruity esters. | 9.0% | 28 |
| Barrel of Monks Brewing | White Wizard | Belgian Wit | Traditional wit featuring typical cloudiness from the wheat, and a crisp citrusy aroma and flavor complimented by judicious use of bitter orange peel and coriander. | 5.5% | 14 |
| Barrels & Bottles Brewery | Go "WIT" It | Witbier | Witbier with mango and ginger | 5.0% | 20 |
| Barrels & Bottles Brewery | Obsess Much? Stout | Imperial Stout | Peanut Butter and Chocolate Stout | 8.5% | 35 |
| Barrels & Bottles Brewery | Tequila Sasion | Barrel-Aged | Sasion barrel-aged in Agave Tequila barrel | 7.0% | 30 |
| Barrels & Bottles Brewery | Tequila Sasion Serendip | Barrel-Aged | Barrel-aged in an Anejo Agave Tequila barrel from State 38 Distilling. Dry, tart | 8.0% | 35 |
| Barrels & Bottles Brewery | The Big LeBEERski | Imperial Golden Stout | Imperial Golden Stout with Guatemalan Coffee added. | 8.2% | 40 |
| Barrels & Bottles Brewery | What Would George Brew? | Porter | 1790's style porter with molasses and aged on oak. | 7.0% | 30 |
| Bayou Teche Brewing | 31 Stout | Milk Stout | A summer-style milk stout brewed to raise money for Seal Team 6, who lost 30 members and 1 dog during a mission in Afghanistan. | 6.0% | 19 |
| Bayou Teche Brewing | 5 Year Persimmon Sour | American Sour | A lacto fermented sour, refermented with persimmons | 5.0% | 3 |
| Bayou Teche Brewing | Biere Joi | Coffe Beer | Belgian Dubbel, aged in bourbon barrels with coffe, cacao nibs and chile d'arbols | 7.0% | 21 |
| Bayou Teche Brewing | Quantum Hop | IPA | Double IPA, every batch brewed with different hops - this version featuring 6 different New Zealand Hops | 8.5% | 80 |
| Bear Republic Brewing Company | Big Bear Black Stout | American Stout | Big Bear is a big, black, stout you can really sink your teeth into. The bold, roasty, caramel malt flavor is balanced by Centennial and Cascade hops. | 8.1% | 55 |
| Bear Republic Brewing Company | CafŽ Racer 15 | Imperial IPA | CafŽ Racer 15ª features aromas of bright citrus and resinous pine from the generous use of Citra, Amarillo, Cascade and Chinook hops which are complimented by a dry malt finish. The result is a high revving Double IPA that is loud and assertive, much like the rebellious street racers who inspired it. Never ride aloneÉ | 9.8% | 100 |
| Bear Republic Brewing Company | Double Aught | Bohemian Pilsner | Brewed with Pilsner and Vienna malts and a light touch of noble hops, this light, pale lager is malty yet crisp and refreshing. | 5.0% | 15 |
| Bear Republic Brewing Company | El Oso | American Amber Lager | Crafted in the spirit of thirst quenching Mexican lagers, this well balanced amber lager is crisp with just a suggestion of caramel. | 4.9% | 18 |
| Bear Republic Brewing Company | Grand-Am | American Pale Ale | Inspired by our teamÕs passion for racing, Grand-Amª is an American Pale Ale worthy of the ÒRacerÓ family. True to our roots, this sessionable yet assertive ale balances both classic and new American hop varieties with a distinct malt backbone. Start your enginesÉ | 6.0% | 50 |
| Bear Republic Brewing Company | Hop Shovel | IPA | This pale and hoppy IPA was brewed with a high proportion of wheat and rye for a smooth, well rounded flavor and mouth feel. New hop varieties Mosaic and Meridain provide a uniquely American and modern hop flavor and aroma. | 7.5% | 100 |
| Bear Republic Brewing Company | Peter Brown Tribute Ale | American Brown Ale | Peter Brown Tribute Ale is malty American Brown Ale, brewed with molasses, brown sugar, and hopped with Cascade and Centennial. ItÕs just the way Pete would have wanted it. | 6.3% | 21 |
| Bear Republic Brewing Company | Pirate Stout | Stout | The 2015 release of our Pirate Stout is a tart and rich version of our molasses-heavy black ale aged in Brandy and Rum barrels with a melange of spices including cinnamon, mace, allspice, cardamom, and topped with Black Limes. Rich aromas reminiscent of graham crackers, cinnamon, with a tropical lime tart finish. | 11.8% | 49 |
| Bear Republic Brewing Company | Racer 5 IPA | IPA | This hoppy IPA is a full bodied beer brewed with malted barley, wheat, and crystal malts. The malt base is designed to highlight the unique floral qualities Columbus and Cascade hops from the Pacific Northwest. Racer 5 is one of AmericaÕs most medal winning IPAs. ThereÕs a trophy in every glass. | 7.5% | 75 |
| Bear Republic Brewing Company | Tartare | Berliner Weisse | One of the worldÕs classic sour beer styles, Tartare is Bear RepublicÕs interpretation of Berliner Weisse, the tart, low-alcohol beer style dubbed as ÔThe Champagne of the North.Õ | 4.0% | 8 |
| Beer Army | Fire In The Hole | Irish Red Ale | Easy drinking Irish-style red ale that is malt focused with a roasted dry finish. | 4.5% | 15 |
| Beer Army | Heroes Never Die | Session IPA | A great American style Session India Pale Ale that is dry-hopped using nothing but Mosaic hops. | 5.0% | 44 |
| Belching Beaver Brewery | Beavers Milk Stout | Sweet Stout | Creamy milk stout with notes of roasted coffee and chocolate. | 5.3% | 30 |
| Belching Beaver Brewery | Berry Passion | Berliner Weisse | Lightly tart and brewed with fresh passionfruit and blueberries that is fruity and refreshing with every sip | 4.0% | 6 |
| Belching Beaver Brewery | Easy Beaver Session IPA | Session IPA | A light-bodied and crisp session IPA. Mosaic and Equinox hops make this tropical and zesty | 4.7% | 45 |
| Belching Beaver Brewery | Hop Highway IPA | IPA | India Pale Ale loaded with Galaxy and Nelson hops. Reminiscent of grapefruit and passionfruit. | 7.3% | 55 |
| Belching Beaver Brewery | Peanut Butter Milk Stout | Sweet Stout | Aromas of roasted peanuts with a sweet and peanut butter cup finish. | 5.3% | 30 |
| Bell's Brewery, Inc. | BellÕs Belgian-Style Pale Ale | American Pale Ale | A new hybrid of American and Belgian flavor profiles, BellÕs Belgian-Style Pale Ale explores the harmony between fruity, spicy Belgian yeast and pungent, tropical American hops like Mosaic, Citra and others. | 5.4% | N/A |
| Bell's Brewery, Inc. | BellÕs Octoberfest Beer | Amber Lager | Crafted as a flavorful session beer, this amber lager spends a full six weeks maturing in our fermentation tanks. It focuses on light caramel malt notes that lend body without too much sweetness, balanced by a refreshing bitterness from noble hops. | 5.5% | N/A |
| Bell's Brewery, Inc. | Mango Habanero Oberon | American Wheat Ale | Brewed in BellÕs original Kalamazoo location, Mango Habanero Oberon takes the recipe for our summer seasonal and adds pureed mango and habanero peppers during fermentation. The full-flavored, medium bodied wheat malt used in Oberon along with its signature citrus notes, provide the perfect canvas for a colorful interplay of tropical, ripe mango aroma and distinct habanero warmth. | 5.8% | N/A |
| Bell's Brewery, Inc. | Oarsman Ale | Wheat Ale | Tart and refreshing, this sessionable Wheat Ale presents citrus and lemony aromas and trades sour intensity for finesse. A perfect pairing with any menu. | 4.0% | N/A |
| Benchmark Brewing Company | IPA | IPA | focused on drinkability rather than on bitterness and with a 5.1%ABV you can enjoy a couple. The hop profile is citrusy with some pine undertones. A bright and truly hoppy San Diego IPA. | 5.1% | N/A |
| Benchmark Brewing Company | Oatmeal Stout | Oatmeal Stout | GABF 2014 Gold Medal for Session Beer. The flavor is chocolaty, roasty, and reminiscent of coffee with cream. The oatmeal provides a luscious body while the roasted character helps create a clean finish. This stout has been called Òlife changingÓ and at 4.8%ABV you can tuck in. | 4.5% | N/A |
| Benchmark Brewing Company | Primitive Camp | American Pilsner | This pre prohibition lagger is brewed with nixtamalized corn. It is bright and refreshing, the perfect accompaniment to a fresh taco. | 6.0% | N/A |
| Benchmark Brewing Company | Stargazer | Scotch Ale | Rich and boozy this beer is everything a Scotch Ale should be. Dark in color with some red highlights, at 8.5%ABV it will keep you warm on a cool night. | 8.5% | N/A |
| Benchmark Brewing Company | Table Beer | Belgian Style Table Beer | A sessionable Belgian in the tradition of the Trappist brewerÕs beers. This 4.0%ABV beer is citrusy, peppery, and refreshing. | 4.0% | N/A |
| Bend Brewing Co. | Black Diamond | American Dark Lager | American Dark Lager | 5.3% | 18 |
| Bend Brewing Co. | Ching Ching | American Sour Ale | American Sour Ale brewed with Pomegranate and Hibiscus. | 4.5% | 5 |
| Bend Brewing Co. | Salmonberry Sour Ale | American Sour Ale | American Sour Ale brewed with wild Salmonberries and Redwood Sorrel. 2014 GABF Gold Medal Winner | 5.0% | 5 |
| Bend Brewing Co. | Volkssekt | Berliner Weisse | German style Berliner Weisse | 4.5% | 5 |
| Bend Brewing Co. | Wicked Medicine | Belgian Strong Dark Ale | Belgian Strong Ale brewed with raisins and cherries. | 10.0% | 22 |
| Bend Public House | Black Butte3 (Black Butte cubed) | Imperial Barrel-Aged Porter | Imperial Barrel-Aged Porter | N/A | N/A |
| Bend Public House | Evergreen Piquant | American Sour Beer | Base beer is Berlinerwiesse inspired (with liberty on the hopping), dry hopped and lightly spiced with Juniper. Primary fermentation with lactobacillus cultures, and secondarily fermented with Ale yeast. | 5.0% | 30 |
| Bend Public House | Fresh Hop Kolsch | Fresh Hop Ale | Beer is a hybrid Kolsch / Pale Ale (in hop character) , with fresh-wet hops used in the kettle. | 4.6% | 32 |
| Bend Public House | Smoked Gose | Smoke Beer | Base beer is a Contemporary Gose, with additions of oak smoked wheat malt, beechwood smoked malt and cherrywood smoked salt | 5.0% | 8.5 |
| Bend Public House | Sour Quad | Sour Quad | Sour Quad | N/A | N/A |
| Benoit-Casper Brewing Co. | Golden Pear | Belgian Blond ale | Belgian, Blond style ale with yeast-derived of pear and apple. | 7.0% | 23 |
| Benoit-Casper Brewing Co. | Iron Triangle DIPA | Imperial IPA | West Coast style Double IPA | 8.3% | 90 |
| Benoit-Casper Brewing Co. | Pt. Richmond Pale Ale | Americian Pale Ale | Hoppy Americian Pal Ale brewed with English malt and over 6 different hop varieties. | 5.3% | 56 |
| Benoit-Casper Brewing Co. | Saison de Casper | Saison | Belgian, farmhouse style alle. | 5.0% | 22 |
| Benoit-Casper Brewing Co. | Tripel | Belgian Tripel | Our version of the classic Belgian Tripel ale. | 9.0% | 34 |
| Berryessa Brewing Co | Common Sense | CA Common Lager | Deep straw color with a thick white head a light floral aroma and a soft malt base | 4.8% | 20 |
| Berryessa Brewing Co | Jasmine Rice Session Saison | Saison | CA gold medal for session beer, nice amount of Jasmine Rice in grain bill | 4.0% | 5 |
| Berryessa Brewing Co | Markley Pale | Pale Ale | All Galaxy hopped, gold/ straw pale | 5.5% | 35 |
| Berryessa Brewing Co | Mini Separation Anxiety | Session IPA | Single hop, single malt, 2 row and Mosaic | 4.0% | 30 |
| Berryessa Brewing Co | Separation Anxiety | IPA | Tap room version, true IPA, Mosaic and 2 row | 6.0% | 45 |
| Berryessa Brewing Co | Whippersnapper | English Mild | Mild coco aroma and flavor, slight toffiness rounds it out | 4.0% | 10 |
| Big Beaver Brewing Co | Pecker Pilsner | Bohemian Pilsner | This beer is clear with a bright, straw-yellow hue, subtle hop aroma, mild bitterness and tastes of sweet hay. Overall a smooth and crisp light bodied lager. | 5.4% | 30 |
| Big Beaver Brewing Co | Rye IPA | Rye IPA | An American Style IPA brewed with Rye Malt. Fermented with American Ale yeast and dry hopped with Simcoe and Amarillo hops. Clean bitterness, spicy rye malt background and citrus-like hop flavor. | 6.8% | 60 |
| Big Sky Brewing Co. | Ivan the Terrible | Imperial Stout | IMPERIAL STOUT IS BREWED ACCORDING TO THE TRADITIONAL STYLE USING ENGLISH HOPS AND THE FINEST AMERICAN MALT. | 9.5% | 39 |
| Big Sky Brewing Co. | Power Wagon | Barleywine | OUR AMERICAN-STYLE WHEAT WINE IS BREWED WITH THREE DIFFERENT TYPES OF WHEAT COMPRISING 53% OF THE TOTAL GRAIN BILL. GOLD-AMBER IN COLOR, THIS ALE HAS RICH NOTES OF WHEAT BREAD AND HONEY LIKE SWEETNESS. | 10.0% | 53 |
| Big Sky Brewing Co. | Pygmy Owl | Session IPA | AN IPA WITHOUT THE HARSH BITTERNESS, LOW IN ALCOHOL | 4.2% | 30 |
| Big Sky Brewing Co. | Real Showstopper | Cherry Biere De No'l | Belgian Strong Dark Ale with Cherries | 10.1% | 35 |
| Big Sky Brewing Co. | Trout Slayer | American Wheat Ale | "A BIGGER TALE WITH EVERY ALE¨." | 5.0% | 35 |
| Big Timber Brewing | Bourbon Barrel Porter | Wood- and Barrel-Aged Beer | This is our porter aged for two months in Smooth Ambler Bourbon Barrels, which is a West Virginia Distillery. | 7.0% | 32 |
| Big Timber Brewing | Pale Ale | American Pale Ale | The first thing you notice in our Pale ale is the light amber color and the floral aroma from dry hopping with cascades. Upon entry, you get a smooth mouthfeel and that hop bitterness you love, followed by a dry, crisp finish, with a lingering of malt sweetness that leaves you looking for more. This is beer is well balanced and sessionable. | 5.2% | 37 |
| Big Timber Brewing | Poplar Session IPA | Session IPA | Our Session IPA pours a light golden color with a white head. It starts with big, pungent hop aroma, and a smooth clean first taste, fading into big piney bitterness on the finish. Tropical fruit with a marked bitterness lingers on afterwards. Clocking in at 4.5% ABV this beer has the intense flavor you look for in an IPA, but is light and refreshing...take it to camp or the river...or share a pitcher with friends! | 4.5% | 53 |
| Big Timber Brewing | Porter | Robust Porter | Our Porter pours a deep, burnt umber hue, with a tan head. Packed full of complex flavors and aromas, you will find strong notes of coffee and dark chocolate, with subtle hints of tobacco and dried fruit. Mildly sweet and slightly dry, it leaves with the rich flavors lingering on your palate. | 6.5% | 32 |
| Big Timber Brewing | Sluice Dry Stout | Classic Irish-Style Dry Stout | Our Sluice Stout is Dark and roasty with a little bit of chocolate, this beer has a light mouthfeel and dry finish. 5% ABV and 44 IBUs, with magnum and cascade hops, but most of the perceived bitterness comes from the roasted malt. | 5.0% | 44 |
| Bike Rack Brewing Co. | Angus Chute American Stout | American Stout | A yummy, thick stout with coffee bean and toasted overtones. | 6.0% | 60 |
| Bike Rack Brewing Co. | Biere De Garde | French Saison | Biere de Garde Style Ale from Bentonville Arkansas. | 6.2% | 18 |
| Bike Rack Brewing Co. | FAST IPA | IPA | An IPA that has Citrus, Passion Fruit, and really just easy to to go down the hatch. | 5.7% | 62 |
| Bike Rack Brewing Co. | Rusty Tricycle American Amber | Amber Ale | Malt forward Amber Ale with a toasted undertone. | 5.0% | 20 |
| Birdsong Brewing Co. | Free Will Pale Ale | American Pale Ale | Our combination of both English and American hop varieties creates a floral, citrusy aroma. With just a slight amount of bitterness and hints of honey, the Free Will is a perfect choice for a mild drinking selection. | 5.5% | 42 |
| Birdsong Brewing Co. | Higher Ground IPA | IPA | This West Coast-style IPA has a hearty dose of Cascade hops and a pleasant floral aroma and its bitterness is complemented by a hint of citrus flavor. We include specialty crystal malts to give it a unique caramel color and malt foundation. | 7.0% | 65 |
| Birdsong Brewing Co. | Jalape–o Pale | Chile Beer | We start by brewing our Free Will Pale Ale and then add a hefty dose of fresh-picked jalape–o peppers with the seeds removed, so you can enjoy a subtle flavor and the aroma of the green peppers without the heat. | 5.5% | 45 |
| Birdsong Brewing Co. | Lazy Bird Brown | American Brown Ale | Our darkest year-Ôround selection, Lazy Bird Brown is the quintessential American Brown Ale. Rich mahogany in color with a noticeable roasty aroma, this beer is both slightly hoppy and malty all at the same time. | 5.5% | 45 |
| Biscayne Bay Brewing Company | Biscayne Bay Saison | Saison | Traditional belgian farmhouse ale brewed with all French hops. Banana and clove flavors present. Unfiltered | 7.5% | 45 |
| Biscayne Bay Brewing Company | Double Nine IPA | Imperial IPA | Tropical fruit nose and a malty finish due to the use of scotch malts | 9.0% | N/A |
| Biscayne Bay Brewing Company | La Colada Coffee POrter | Porter | Dark porter with a late addition of cold brewed cuban coffee. | 6.0% | 25 |
| Biscayne Bay Brewing Company | Miami Pale Ale | Pale Ale | International style pale with tropical fruit notes on the nose but a malty caramel finish. | 6.5% | 45 |
| Bistronomy B2B Craft Brewery | B2B Cerveza Chile Verde | American Pale Ale | American Pale Ale with fresh roasted New Mexico Green Chile | 5.3% | 25 |
| Bistronomy B2B Craft Brewery | B2B Coconut Porter | Robust Porter | Robust Porter with toasted organic coconut flakes | 6.1% | 28 |
| Bistronomy B2B Craft Brewery | B2B Cucumber Cream Ale | American Cream Ale | American Cream Ale with fresh cucumbers | 5.2% | 18 |
| Bistronomy B2B Craft Brewery | B2B ESB | English-style Strong Bitter | English-style Strong Bitter with Fuggles and East Kent Folding hops | 5.5% | 45 |
| Bistronomy B2B Craft Brewery | B2B Lemongrass/Basil Ale | Blonde Ale | Blonde Ale with fresh lemongrass and basil | 5.2% | 18 |
| Bitter Sisters Brewing Company | Busy Body Blonde Lager | Helles | A crisp, golden lager with slight malt sweetness and a crisp finish. | 5.9% | N/A |
| Bitter Sisters Brewing Company | Cat Fight | Strong Pale Ale | Huge citrus and floral aromas preceded cities and melon flavors from the hops. Only a mild bitterness is present so that the delicate hop flavors aren't masked. | 6.7% | 62 |
| Bitter Sisters Brewing Company | Hissy Fit Marzen | MŠrzen | A medium body lager with subtle sweetness and a clean finish. | 5.7% | N/A |
| Black Bottle Brewery | Cerealiously | Cereal Milk Stout | Beer brewed with cereal added. | 6.2% | N/A |
| Black Bottle Brewery | Death From Above | Schwarzbier | Schwarzbier | 5.5% | N/A |
| Black Bottle Brewery | Friar Chuck | Kšlsch | Kolsch | 6.0% | N/A |
| Black Bottle Brewery | Ginger | American Red Ale | this beer is hoppy and has no soulÉ | 6.9% | N/A |
| Black Bottle Brewery | Scuba Steve | IPA | American IPA | 6.7% | N/A |
| Black Bottle Brewing | Crusty Old Hayseed | N/A | Pro-Am | N/A | N/A |
| Black Project Spontaneous & Wild Ales | Blueberry Dreamland | Barrel Aged Wild Ale with Fruit | Pulled from the mature Dreamland 1 solera, this beer was added on top of 84lbs of blueberry residing in a Napa Valley red wine barrel. After two months of aging on fruit, the base beer has transformed into a beautiful blue-purple with strong blueberry aroma and flavors. | N/A | 1 |
| Black Project Spontaneous & Wild Ales | Dreamland | Wild Ale | Grown with care over many months of aging. Dreamland was born from the coolship into two wine barrels. After 6+ months of development we added both barrels to our first solera vessel and slowly filled it with wort as fermentation hit key stages of progression. An additional 4-5 months later and we are finally releasing the first batch from this solera. | N/A | 1 |
| Black Project Spontaneous & Wild Ales | Lancer | Barrel Aged Wild Ale with Honey | Pulled from the mature Dreamland 1 solera, this beer was added on top of 5 gallons of Colorado Wildflower honey residing in a Napa Valley red wine barrel. After 2 months of refermentation and aging with honey, residual honey aroma and flavor are quite present. | N/A | 1 |
| Black Star Co-op | Conceit | Sour Pale Ale | Sour mashed pale ale using exclusively New Zealand Motueka hops. | 5.6% | 36 |
| Black Star Co-op | Elba | American Wheat Ale | American style wheat beer brewed with lemongrass, orange peel, and grains of paradise. | 4.1% | 15 |
| Black Star Co-op | Recalcitrant Dockhand | Robust Porter | Roasty, robust porter with notes of chocolate and coffee | 6.6% | 30 |
| Black Star Co-op | Vulcan | Rye IPA | Piney/Citrus hop profile balanced by a medium rye body | 6.5% | 50 |
| Black Star Co-op | Waterloo | Berliner Weisse | Sour mashed wheat beer fermented with 210#'s of apricots | 3.0% | 6 |
| Black Tooth Brewing | 1314 | Barrel Aged English Stong Ale | "1314" is a rich, complex malty styled beer with hints of figs, raisins, dark fruits and balanced with a dry alcohol finish. Barrel aging will impart a bourbon character of wood, coconut, vanilla, caramel, licorice, brown sugar and cinnamon. | 9.0% | 45 |
| Black Tooth Brewing | Black Eagle | Baltic Porter | Black Eagle's flavors are characterized by cocoa, caramelized sugars, licorice, berries, grapes and low degree of smokiness. It is very lightly hopped with a medium to full bodied mouthfeel. | 8.0% | 25 |
| Black Tooth Brewing | Bomber Mountain | Amber Ale | A medium bodied red ale with a complex malt profile of biscuits, caramel and cotton candy. | 4.6% | 20 |
| Black Tooth Brewing | Saddle Bronc | English Brown Ale | A full bodied brown ale with a malty profile of caramel, roasted nuts, and cocoa. | 4.8% | 16 |
| Black Tooth Brewing | Wagon Box | American Wheat Ale | A wheat ale with hints of citrus, tropical fruit and subtle yeast flavor and aroma. | 5.4% | 15 |
| Blue Blood Brewing Co. | All Hopped Up | IPA | A balanced IPA with a hop forward profile. Pine & citrus up front with a hop bitterness on the finish and a mild toasty malt sweetness. | 6.5% | 60 |
| Blue Blood Brewing Co. | Okhrana | Imperial Stout | Coffee and roasted malt with liquorish and raisin notes. Sweet finish with a mild hop bitterness. Slightly boozy but does not distract from the flavor. Straight up Yum!! | 8.6% | 80 |
| Blue Blood Brewing Co. | Outlaw Series - American Strong | Barleywine | Caramel Malty Sweetness with Maple, Champagne & Dark Fruit Flavors before a warm alcohol finish. | 9.2% | 110 |
| Blue Blood Brewing Co. | Outlaw Series - Red Wine Barrel Aged Farmhouse Ale | Barrel Aged Sour | Wine & Oak Tannins cut through the spice notes of this Farmhouse Ale to provide a nice fruity, sour profile. | 6.5% | 32 |
| Blue Blood Brewing Co. | Pernicious | Imperial IPA | Hop Forward with mild citrus notes, a biting hop bitterness on the finish and a balanced caramel malt sweetness. | 8.6% | 80 |
| Blue Mountain Brewery | A Hopwork Orange | IPA | Orange infused IPA | 7.0% | 65 |
| Blue Mountain Brewery | Dunkel Lager | Dunkel | German-style Dunkel Lager | 5.3% | 18 |
| Blue Mountain Brewery | Local DOPA | IPA | wet hop double oat IPA | 8.1% | 67 |
| Blue Mountain Brewery | Peach Gose | Gose | Peach flavored Gose | 6.2% | 9 |
| Blue Mountain Brewery | Summer Lovin | American Style Wheat beer | American Style Wheat beer | 5.0% | 16 |
| Blue Point Brewing Company | Barrel-Aged Imperial Stout with Cherries | Barrel-Aged Imperial Stout | Blue Point Brewing Company's 2013 Imperial Stout brewed with cherries and aged 10 months in first-use bourbon barrels. | 11.4% | 31 |
| Blue Point Brewing Company | Oktoberfest | MŠrzen | Our Oktoberfest boasts a sweet malt aroma with notes of caramel and tastes of bready, toasted malts with a subtle sweetness. The flavors are rounded out with a hint of hops in the finish. | 5.7% | 16 |
| Blue Point Brewing Company | RastafaRye Ale | Rye Ale | RastafaRye Ale is a copper-colored hearty rye malt thatÕs blended with the perfect amount of fresh West Coast hops. ItÕs got just the right balance of rye to offset the hopsÕ spicy, floral characteristics. | 7.6% | 40 |
| Blue Point Brewing Company | Toasted Lager | American Amber Lager | Blue Point's flagship brew, Toasted Lager is an Amber Lager made from six different grains to create a perfectly balanced flavor of malt and hops. It uses a special proprietary lager yeast to give it an exceptional, long-lasting smooth finish thatÕs meant to be enjoyed year-round. | 5.5% | 28 |
| Blue Spruce Brewing | Golden Strong Ale | Golden Strong Ale | Golden Strong Ale | N/A | N/A |
| Blue Spruce Brewing | Honey Kšlsch | Kšlsch | Kšlsch brewed with honey. | N/A | N/A |
| Blue Spruce Brewing | Mild Chili | Spice, Herb, or Vegetable Beer | Chili Beer | N/A | N/A |
| Blue Spruce Brewing | White IPA | IPA | White IPA | N/A | N/A |
| Bluegrass Brewing Company | Dark Star Porter | Robust Porter | A rich and robust blend of light, caramel, and dark malts sets the stage for BBC Dark Star Porter's robust presence on the palate. This smooth but robust porter has complex notes of chocolate and roasted grains balanced by additions of traditional English hops, creating a delicious chocolaty and smooth ale. | 5.6% | 35 |
| Bluegrass Brewing Company | Four Roses Bourbon Barrel Stout | Barrel aged beer | Our stout is aged for up to 8 weeks in freshly decanted Four Roses barrels. Subtle yet familiar flavors of vanilla and oak are imparted to the stout as it rests in the charred barrels. Pleasantly smooth and robust. | 8.0% | 20 |
| Bluegrass Brewing Company | Margaret's Therapy Brown Ale | Brown Ale | A strong version of our Nut Brown Ale brewed to Bartender Margaret's specifications. Ales what cures ya'! | 7.5% | 18 |
| Bluegrass Brewing Company | Oktoberfest | Oktoberfest | Our take on a traditional Oktoberfest Lager | 5.7% | 20 |
| Bluegrass Brewing Company | Summer Wheat | American Wheat Ale | A very drinkable, light-bodied Wheat Beer. Crisp and Clean. | 5.0% | 22 |
| Boneyard Beer | Armored Fist CDA | Cascadian Dark Ale | This beer is an Imperial Cascadian Dark Ale, a style specific to the NW. It is a very well- balanced, extremely hoppy black ale. This is a collaboration beer brewed with the boys from Three Floyds out of Chicago. | 10.0% | 80 |
| Boneyard Beer | Bone Light | Session IPA | This India Session Ale is a single hop beer showcasing Mosaic hops. Brewed with pale and pilsner malts, itÕs light bodied and golden in color. | 4.0% | 20 |
| Boneyard Beer | Bone-A-Fide Pale | Pale Ale | The malts used to create this beer balance nicely with the Citra hops that are used. The floral aroma should jump out of the glass thanks to the copious quantities of hops used in the dry hop process. | 5.5% | 40 |
| Boneyard Beer | Notorious IIIPA | Triple IPA | Huge grapefruit and pine aroma lead to flavors of citrus, tropical fruits and honey. Hops are abundant and explode from the glass while balancing amazingly well with the malts. | 11.5% | 80 |
| Boneyard Beer | RPM IPA | IPA | Brewed using 6 different NW varieties of hops at over 2.5 pounds per barrel, RPM IPA focuses on extreme hoppiness rather than bitterness. ItÕs golden to copper in color with a complex malt profile that will not overshadow the hops. | 6.5% | 50 |
| Bonfire Brewing | ColoRadler | Specialty beer | Kolsch base with fresh lemon zest and mint | 6.1% | 15 |
| Bonfire Brewing | En Garge | Bier De Garde | Farmhouse style yeast, fruity, malt focused, hint of spice | 6.0% | 30 |
| Bonfire Brewing | Glutart | Gluten Free | Sorghum based ale with raspberry puree | 5.0% | 20 |
| Bonfire Brewing | Pink-I | Fruit Beer | India Pale Ale with raspberry puree, dry-hopped with Citra | 6.8% | 70 |
| Bonfire Brewing | Woodsplitter | Czech Pilsner | Straight-forward, traditional pilsner | 4.8% | 20 |
| Bootstrap Brewing | Flagstaff Amber | Amber Ale | Refreshing malty amber with a slight roast finish | 5.6% | 32 |
| Bootstrap Brewing | Insane Rush | IPA | A perfect balance of malts and 5 different hops give this Colorado-style IPA it's edge. The unique blend of citrus and pin aroma and flavor makes it a very drinkable IPA. | 7.2% | 60 |
| Bootstrap Brewing | Stick's Pale Ale | American Pale Ale | A light delicious crisp pale ale | 5.5% | 38 |
| Bootstrap Brewing | Wreak Havoc | Imperial Red Ale | A wonderful, hoppy red rye ale - massively hopped and bursting with flavor. | 8.9% | 88 |
| BORDER X BREWING | Abuelitas Chocolate Stout | Sweet Stout | Sweet Stout with Mexican chocolate | 7.5% | 12.5 |
| BORDER X BREWING | Blood Saison | Specialty Saison | Tart Saison with Hibiscus and Agave | 6.8% | 20 |
| Bosque Brewing Co. | Acequia | Wet Hop IPA | GABF 2014 Bronze Medal Winner, Wet Hop Category. | 7.0% | 100 |
| Bosque Brewing Co. | Bosque Lager | Lager | Boque's interpretation of what a light-bodied lager should be, this offering quenches thirsty palates without sacrificing depth and character. Balanced medium hop and malt profiles are present in the aroma and flavor and the eye is drawn to its straw colored, glass-like clarity. | 4.8% | 20 |
| Bosque Brewing Co. | Scale Tipper | IPA | National IPA Challenge Winner 2015, New Mexico IPA Challenge Winner 2014 & 2015 | 6.5% | 95 |
| Bosque Brewing Co. | Scotia | Scotch Ale | Deep amber color with a chewy mouthfeel. This giant is brewed in the Òwee heavyÓ style of Scotch ales and is heavy on the alcohol, caramel, and malty sweetness. | 8.4% | 32 |
| Bosque Brewing Co. | Spoondriver | Imperial IPA | 2015 Alpha King Entry | 8.0% | 100 |
| Bottle Logic Brewing | Heliosphere | Helles | Light, crisp and clean. This classic German style is perfect for summer! | 4.7% | N/A |
| Bottle Logic Brewing | Lagerithm | American Style Dark Lager | Showcasing the lighter side of darkly colored beer, this true-to-style lager has subtle notes of English toffee with a crisp, light finish. | 4.8% | N/A |
| Bottle Logic Brewing | Starquake | Robust Porter | Bitter dark chocolate notes with a clean finish. | 5.5% | N/A |
| Boulder Beer Company | Buffalo Gold | Golden Ale | Mild maltiness gives way to a unique floral character generated by a perfect balance of Cascade hops. A Colorado favorite since 1989, Buffalo Gold is the definitive golden ale. | 4.8% | 20 |
| Boulder Beer Company | Dragonhosen | Imperial Oktoberfest | Brewed with generous amounts of Vienna and Munich malts for a rich, full-bodied malty flavor, we also used Hallertau and Czech Saaz hops to add balance with a mild earthy aroma, flavor & moderate bitterness. | 9.0% | 34 |
| Boulder Beer Company | Hazed | Hoppy Session Ale | Hazed' due to it's natural unfiltered state, this brew is dry-hopped during fermentation infusing big, fresh hop flavor and aroma into the beer without adding bitterness. | 5.0% | 38 |
| Boulder Beer Company | Hoopla | Pale Ale | Collaborated with Kyle Holligsworth from The String Cheese Incident, Hoopla Pale Ale is dry-hopped with generous amounts of Glacier hops for a fruity, floral hop aroma and flavor. | 5.7% | 35 |
| Boulder Beer Company | Mojo IPA | IPA | Unique Amarillo hops create a big, grapefruit-like citrus flavor and aroma, perfectly balanced with malt character. | 7.2% | 70 |
| Boulder Beer Company | Nothing Too Fancy | Pale Ale | Inspired by the progressive rock band UmphreyÕs McGee, N2F is a sessionable, light-bodied pale ale brewed with pale barley malt and malted wheat for a soft mouthfeel. The unique Equinox hops provide aromas and flavors of fresh tropical fruits with a subtle peppery touch. Brewed in collaboration with our friends at Rock Brothers and Cigar City Brewing. | 5.1% | 36 |
| Boulder Beer Company | Shake | Chocolate Porter | This unique brew blends five different grains, including Chocolate Wheat, that along with cacao nibs create a devilishly delicious chocolate finish with a velvety mouthfeel. | 5.9% | 39 |
| Boulder Beer Company | Slope Style | Winter IPA | Red in color with a perfect blend of five quality malts and a blast of Horizon hops, Slope Style is a hearty, cold weather IPA with a piney hop kicker at the finish. | 6.4% | 60 |
| Boulevard Brewing Company | Funky Pumpkin | Pumpkin Beer | Our entry in the very popular pumpkin ale market is an eccentric one, with pumpkin flavor scarcely present, upstaged by cinnamon, allspice, nutmeg and ginger. A pleasant tartness prevails, with barrel aging providing a mellow roundness, and Brettanomyces putting the "unk" in Funky. | 5.8% | 26 |
| Boulevard Brewing Company | Ginger Lemon Radler | Radler | Boulevard Ginger-Lemon Radler is a zesty, refreshing take on the tradition of mixing beer with soda or lemonade to create a light, thirst-quenching beverage ideal for warm weather. | 4.1% | 13 |
| Boulevard Brewing Company | Heavy Lifting IPA | IPA | Heavy Lifting is our newest year-round beer based on our popular Tasting Room beer Mid-Coast IPA. Mid-Coast became a favorite among hopheads for its big, bold hop presence. Heavy Lifting takes that legacy further in fine style, exploding with flavor and a huge helping of five remarkably zesty and piney hops (Centennial, Citra, Amarillo, Topaz and Cascade). | 6.2% | 80 |
| Boulevard Brewing Company | Hibiscus Gose | Gose | Hibiscus Gose, the second Backroads beer, receives additions of sea salt and coriander in the wort kettle and is infused with hibiscus flowers during whirlpooling lending a bright pink hue and subtle citrus/floral flavors. | 4.2% | 11 |
| Boulevard Brewing Company | Saison-Brett | Saison | Saison-Brett, based on our very popular Tank 7, is assertively dry hopped, then bottle conditioned with various yeasts, including Brettanomyces, a wild strain that imparts a distinctive earthy quality. | 8.5% | 38 |
| Boulevard Brewing Company | Tank 7 Farmhouse Ale | Saison | A traditional Belgian-style farmhouse ale, the perfect combination of elements came together in their #7 fermenter. You could call it fate, but they called it Tank 7, and so it is. Beginning with a big surge of fruity aromatics and grapefruit-hoppy notes, the flavor of this complex, straw-colored ale tapers off to a peppery, dry finish. | 8.5% | 38 |
| Boulevard Brewing Company | Tell-Tale Tart | Sour Ale | The subtle acidity of Tell-Tale Tart is answered by a soft, biscuity malt character, making this a sour ale that suggests, rather than announcing its tartness. Beginning with a bracing sharpness at first sip, the ale mellows on the palate to a smooth and faintly lingering finish. | 6.2% | 10 |
| Boulevard Brewing Company | The Calling | Imperial IPA | Our most heavily hopped beer ever bursts forth with unmistakable tropical fruit and pine hop aromas and flavor supported with a slightly sweet malt character, tapering to a crisp, dry finish. Heed your call and enjoy. | 8.5% | 75 |
| Boulevard Brewing Company | Unfiltered Wheat Beer | American Pale Wheat Ale | Boulevard Unfiltered Wheat Beer is a lively, refreshing ale with a natural citrusy flavor and distinctive cloudy appearance. This easy drinking American-style wheat beer has become our most popular offering, and the best-selling craft beer in the Midwest. | 4.4% | 14 |
| Boulevard Brewing Company | Z_N Belgian-style Witbier | Witbier | BoulevardÕs summer seasonal is our interpretation of a classic Belgian witbier. ZON (Flemish for ÒsunÓ) combines the subtle flavors of coriander and orange peel with other traditional ingredients to create a delightful, refreshing summertime brew. Show Less | 4.4% | 15 |
| Boxing Bear Brewing Co | Body Czech Bohemian Pilsner | Bohemian Pilsner | This light, crisp, and refreshing Czech Pilsner is brewed with traditional malts and hops, and yeast from the Bohemia region to insure the characteristics of this great style. | 4.3% | 40 |
| Boxing Bear Brewing Co | Hairy Mit Hefe | Bavarian Hefeweizen | A classic Hefeweizen with flavors and aromas of banana, clove, and vanilla. Smooth and easy to drink, this beer is perfect for summer sippin'. | 5.4% | 12 |
| Boxing Bear Brewing Co | Paw-Swipe Pale Ale | American Pale Ale | This American style pale ale is bright and bitter... with wonderful pine and citrus notes. Punchy hop character with a clean finish make this beer a real crowd pleaser. | 4.9% | 45 |
| Boxing Bear Brewing Co | Standing 8 Stout | Dry Stout | Dark and delicious, this malt forward beer is perfect for those who enjoy the darker side. A full-bodied stout with a fabulously roasted character. | 6.3% | 45 |
| Brasserie Saint James | 1904 | American Brett Ale | American Golden Ale with 100% Brettanomyces fermentation | 7.2% | 16 |
| Brasserie Saint James | Brasserie Bruin | Dubbel / Belgian Brown Ale | Belgian Brown Ale | 7.5% | 20 |
| Brasserie Saint James | Daily Wages | Belgian Saison | GABF Gold Medal Winner for Saison | 6.7% | 34 |
| Brasserie Saint James | E.S.B. on NITRO | Extra Special Bitter | Extra Special Bitter on Nitrogen gas | 5.0% | 35 |
| Brasserie Saint James | Kšlsch | German Kšlsch | German Kšlsch | 4.9% | 29 |
| Brasserie Saint James | Lambic Grand Cru | Lambic | Traditional Belgian Lambic aged 2 years in oak barrels. | 6.5% | 8 |
| Brasserie Saint James | Plum Lambic | Fruit Lambic | Traditional Belgian lambic aged in barrels with Italian plums. | 6.0% | 10 |
| Brasserie Saint James | Red Headed Stranger | Bier De Garde | Red Farmhouse Ale | 6.6% | 17 |
| Brasserie Saint James | Third Man Tripel | Belgian Tripel | Belgian Tripel | 8.4% | 24 |
| Brasserie Saint James | Vienna Lager | Vienna Style Lager | Red German Lager | 5.0% | 20 |
| Braven Brewing Company | Bushwick Pilsner | Classic American Pilsner | The return of the style that made Bushwick famous. Old school, dry and refreshing, Bushwick Pilsner is a ballpark-ready brew. | 5.5% | 35 |
| Braven Brewing Company | White IPA | Session IPA | A delicious blend of two distinct styles, Braven White IPA delivers the hoppy bite of an American IPA thatÕs balanced by the soft wheat character and hints of spice of a Belgian White. Our unique White IPA offers maximum character and flavor in every easy-to-drink pint. | 5.0% | 47 |
| Braxton Brewing Company | Blown Gasket | Robust Porter | Supportive notes may include bready, toffee, chocolate, and/or sweet aromas. A moderate hop aroma containing no fruity esters. | 7.5% | 20 |
| Braxton Brewing Company | Crank Shaft | IPA | A more approachable version of the typical American IPA, Crank Shaft has hop flavor and is aroma forward. Notes of citrus, mangoes, and tropical fruit dominate. | 6.0% | 75 |
| Braxton Brewing Company | Dead Blow | Tropical Stout | Eighty pounds of macerated dates made its way into this brew, partnered with a Dry English Ale yeast to provide a vibrant fruity/tropical aroma with a slight amount of fruity esters. The Dry English ale yeast helps this beer attenuate lower, however leaving a residual sweetness on the finish as well as increase the fruity characteristic received from the Dates. | 7.2% | 27 |
| Braxton Brewing Company | Sparky | Hoppy Wheat Ale | Unlike the common German Hefeweizen which features banana and clove yeast aromas and flavors, this beer features a clean American ale yeast. This single Cascade hop brewed beer focuses on being hop forward with a nice malt background support the hops and keep the beer well-balanced. | 5.5% | 40 |
| Braxton Brewing Company | Storm | Golden Cream Ale | A traditional American lawnmower beer, this golden cream ale features a medium body with a creamy palate feel. The aroma is a balance between subtle corn and malt-like notes with a very slight earthy and spicy hop presence. | 4.8% | 17 |
| Brew Hub, LLC | Diver Down | Imperial Red | Imperial Red Ale, Full Bodied Ale, with wonderful dried fruit and toffee notes. | 8.0% | 40 |
| Brew Hub, LLC | Inside Joke | IPA | American Style IPA, made with a solid amount of Summit, Amarillo, and Citra Hops to give it a wonderful grapefruit and citrus note | 6.6% | 70 |
| Brew Hub, LLC | Keybilly | American Fruit Beer | Amber Ale, treated with Authentic Key Lime Juice, give this beer a wonderful crisp citrus flavor | 5.5% | 10 |
| Brew Hub, LLC | Umatilla | Coffee Beer | Coffee Barleywine, treated with 3 different types of coffee from Buddy Brew, Acerola Cherries, and Madagascar Vanilla | 11.4% | 40 |
| Brewery Ommegang | Gnomegang | Belgian-style Blonde Ale | Uses spicy Chouffe yeast in primary fermentation, Ommegang's distinctive house yeast in secondary fermentation. | 9.5% | N/A |
| Brewery Ommegang | Grains of Truth | Harvest Ale | Our foray into honoring the harvest season. Brewed with barley, oats, wheat, and rye. Vibrant and flavorful. | 5.8% | N/A |
| Brewery Ommegang | Hennepin | Saison | A hoppy, farmhouse-style ale with champagne-like effervescence. Spiced with sweet orange peel, coriander, ginger, and grains of paradise. | 7.7% | N/A |
| Brewery Ommegang | Iron Throne | Blonde Ale | Gently hopped, spiced with grains of paradise and lemon peel. | 6.5% | N/A |
| Brewery Ommegang | Nirvana | IPA | A big resinous citrus smack without harsh bitterness. Available only in NY/NJ/CT. Hopped with Bravo, Simcoe, Centennial, Topaz, Mosaic; dry-hopped with Centennial, Citra, Simcoe, Amarillo. | 6.5% | N/A |
| Brewery Ommegang | Rare Vos | Amber Ale | Smooth and drinkable, maltiness shines but with little sweetness. Spiced with coriander, sweet orange peel. and grains of paradise. | 6.5% | N/A |
| Brewery Ommegang | Three Philosophers | Quadrupel | A blend of a strong, malty quadrupel ale and authentic Belgian Kriek from Brouwerij Liefmans. | 9.7% | N/A |
| Brewery Ommegang | Triskel Hennepin | Saison | Triskel hop flavors take center stage. Peppery spice, crisp, but light on the tongue. | 7.7% | N/A |
| Brewery Ommegang | Upside Brown | Farmhouse Brown Ale | Fruit-filled aromas are rounded out with a touch of farmhouse funk. Bottle conditioned with a blend of Brettanoymces and our house yeast. | 7.0% | N/A |
| Brewery Ommegang | Witte | Witbier | A classic Belgian-style wheat ale, spiced with sweet orange peel and coriander. | 5.2% | N/A |
| Brewery Rickoli LTD | Black Chili Pline | Herb and Spice Beer | Imperial Blaci IPA with Chili's | 9.8% | 100 |
| Brewery Rickoli LTD | Statik | American Barleywine | Triple IPA | 13.0% | 420 |
| Brewery Rickoli LTD | Vanilla in Yo' Eye | Herb and Spice Beer | Rye Stout with Vanilla | 6.8% | 45 |
| Bristol Brewing Company | Belgian Pale Ale | Belgian Pale Ale | Our Belgian Pale Ale has a mild, slightly biscuity malt profile, overlaid by bright fruity notes and a hint of spice from our blend of two Belgian yeasts. A burst of hop flavor just keeps the character going. | 5.0% | 36 |
| Bristol Brewing Company | Laughing Lab Scottish Ale | Scottish Ale | Laughing Lab is our most popular brew among beer drinkers and beer judges alike, and here's why: the Lab has a complex maltiness and a nutty, roasted flavor thatÕs mildly sweet, but not too rich. Smooth and luscious! | 5.0% | 19 |
| Bristol Brewing Company | Red Baron Octoberfest | Vienna Style Lager | Red Baron Octoberfest is a dark lager brewed in the traditional Vienna style. Vienna and Munich malts give our Octoberfest a toasty, dry flavor and ruddy brown color that warm the heart when the leaves begin to fall. | 5.8% | 26 |
| Bristol Brewing Company | Red Rocket Pale Ale | American Pale Ale | The beer that started it all is lively and hoppy right up front, with just enough malt flavor to balance the crisp finish. Red Rocket's hop character comes from a blend of Perle, Willamette, Cascade, and Palisade hops. Dry-hopped with Cascade for a delectable aroma. | 5.2% | 28 |
| Bristol Brewing Company | RyePA | Rye Pale Ale | With its rich copper color and exquisitely hoppy nose, BristolÕs RyePA impresses at the very start. Bright, citrusy hop flavor takes center stage, and the rye malt lends its characteristic spice and dryness, making this a highly refreshing addition to our Brewhouse Series. | 6.5% | 55 |
| Broken Compass Brewing | Chili Pepper Pale Ale | Flavored Pale | This is a light pale that has 5 different chilis for big flavor and aroma with just enough spice to make it fun. | 6.8% | 36 |
| Broken Compass Brewing | Ginger Pale Ale | Flavored Pale | Just a hint of ginger for your tasting pleasure. We use fresh ginger and giner tea for excellent aroma, flavor and just a bit of spice. | 5.6% | 20 |
| Broken Compass Brewing | IPA | IPA | An ultimately drinkable IPA that will convert nuns into hop heads! This beer has excellent bitterness finely balanced with a smooth dry hopped finish. | 6.8% | 60 |
| Broken Compass Brewing | Toasted Coconut Porter | Porter | A robust porter loaded with so much toasted organic coconut, it transports you to a tropical island. A beer so good, it's not just for breakfast anymore. | 5.7% | 28 |
| Broken Plow Brewery | Signature Chili Wheat | Chili Beer | Made from local sourced fresh picked and roasted Chilies. Smooth and drinkable with just enough heat. | 5.6% | 27.2 |
| Broken Plow Brewery | West 10th Imperial IPA | Imperial IPA | A monster of hops yet malty and smooth without the alcohol burn. A hop lovers delight. | 9.5% | N/A |
| Brooklyn Brewery | Bedivere | Brett Beer | Strong Belgian-style golden ale aged in white wine barrels with our proprietary Brettanomyces strain | 9.5% | N/A |
| Brooklyn Brewery | Blast! | Imperial IPA | A decidedly robust IPA featuring eleven different hops Ð half American, half English Ð backed by firm malt solidity and balance. | 8.4% | N/A |
| Brooklyn Brewery | Intensified Coffee Porter | Barrel-aged coffee porter | Bold barrel-aged double porter meets rich Salvadorian coffee beans by way of Blue Bottle Coffee | 11.8% | N/A |
| Brooklyn Brewery | K is for Kriek | Bourbon barrel-aged ale | Ale brewed with honey, dark candi syrup and orange peel aged in bourbon barrels on whole cherrries | 10.1% | N/A |
| Brooklyn Brewery | Sorachi Ace | Farmhouse saison | A classic saison, crackling dry, hoppy golden farmhouse ale featuring the rare Sorachi Ace hop. Big lemongrass aroma and a firm, lively body | 7.6% | 34 |
| BRU handbuilt ales & eats | BRUtang C.R.E.A.M. ale... dolla, dolla bills ya'll!!! | American Style Cream Ale | A crisp American cream ale brewed with corn. | 5.1% | 16 |
| BRU handbuilt ales & eats | LOCH Wee Heavy Scotch Ale | Wee Heavy | 2014 Silver Medal GABF Winner. Malty, and slightly smoky beer. | 8.3% | 20 |
| BRU handbuilt ales & eats | Osito Coffee Stout | Sweet Stout | Sweet stout brewed with Ozo Coffee and Vanilla Bean | 5.6% | 28 |
| BRU handbuilt ales & eats | Solus Patersbier | Belgian Table Beer | Belgian table beer brewed with bitter orange and coriander. | 4.0% | 12 |
| Bruery Terreux | Filmishmish | Sour Ale | Sour blond ale with apricots | 5.8% | N/A |
| Bruery Terreux | Humulus Terreux | Dry-Hopped Bret Beer | Dry Hopped Brett Beer | 6.3% | N/A |
| Bruery Terreux | MŽlange #1 | N/A | Blend of Bourbon Barrel aged Stout and Flanders-style Red ale | 11.5% | N/A |
| Bruery Terreux | Oude Tart | N/A | Flanders-style red ale | 7.5% | N/A |
| Bruery Terreux | Rueuze | N/A | Belgian-style gueuze | 5.6% | N/A |
| Bruery Terreux | Sans Pagaie | N/A | Belgian-style sour blonde ale with cherries (Kriek) | 5.6% | N/A |
| Bruery Terreux | Souren | N/A | Sour blonde ale with pinot noir grapes | 9.9% | N/A |
| Bubba Brew's Brewing Company | 10-Point Bock | Bock | A medium-amber bock style lager, 10-Point Bock was one of the inspirations for BBBC. Malty and smooth, with a slightly sweet finish, 10-Point is allowed to condition for around 30 days. One of the beers that started it all. | 6.2% | 27 |
| Bubba Brew's Brewing Company | Arkie Amber Ale | Amber Ale | An American Amber Ale, AAA has a smooth, rich malty flavor tempered by aromatic Czech and German noble hops, a perfect balance of dry versus sweet. A beautiful chestnut brown color, Arkie is a great transitional beer for those who are not typically fans of ÒdarkÓ beer. Close your eyes, and this beautiful ale will take you to a place of falling leaves, football season, and a crisp fall Arkansas breeze. | 5.6% | 16 |
| Bubba Brew's Brewing Company | Bubba's Dirty Blonde | American Cream Ale | BBBCÕs version of an American Cream Ale, this light bodied, easy-drinking and crystal clear ale drinks almost like a lager. Smooth, crisp, light and refreshing, a great choice as a session ale or a summer beer that will quench your thirst without leaving you full and heavy. | 4.9% | 24 |
| Bubba Brew's Brewing Company | Buckshot Pale Ale | American Pale Ale | Our flagship beer, Buckshot Pale Ale is an American-style pale ale with medium hop bitterness and a bright golden color. This ale features a nice balance between crisp biscuity malt flavor with the floral bittering of Perle and Cascade hops. One of our favorites, sure to be one of yours too! | 5.6% | 51 |
| Bubba Brew's Brewing Company | Wilford Oatmeal Stout | Oatmeal Stout | An American Oatmeal Stout, Wilford is dark, rich and malty. Nutty roasted barley is offset by the smooth, velvety finish of oats. Lightly hopped, this will satisfy your craving for something dark and smooth. | 6.4% | 12 |
| Buffalo Bayou Brewing Company | 1836 | ESB | It has the OG/IBU balance of a classic ESB, balancing citrusy, floral, American & British hops with the bready, biscuity flavors of Victory Malt (An American spin on the Belgian Biscuit malts). | 5.7% | 40 |
| Buffalo Bayou Brewing Company | Gingerbread Stout | Sweet Stout | Sweet, creamy, slightly roasty stout with big nutmeg, cinnamon and cloves on the nose. | 10.0% | 30 |
| Buffalo Bayou Brewing Company | Great White Buffalo | Witbier | Complet yet sessionable it's a fully committed, uncompromising Wit that finishes dry & crisp. | 5.8% | 15 |
| Bull & Bush Brewery | 4.0 G.P.A. | Pale Ale | Grapefruit Pale Ale | 4.0% | 38 |
| Bull & Bush Brewery | DUTCH GUS | Barrel Aged Belgian Ale | Blended Strong Belgian Ales Barrel Aged | 12.0% | 22 |
| Bull & Bush Brewery | MAN BEER | English Style IPA | "The Beer You've Been Practicing For!" | 7.7% | 56 |
| Bull & Bush Brewery | Sunset Saison | Saison | Island Inspired Saison | 6.0% | 60 |
| Bull & Bush Brewery | The Tower E.S.B. | Extra Special Bitter | The Benchmark Of Bitters | 6.8% | 40 |
| Butcherknife Brewing Co | Buzzcock | Mild Ale | A light bodied, dark colored ale with a nice easy finish. Inspired by a British Mild, we made this easy drinker our own by increasing the body and hop character without overdoing it. The clean taste and unique aroma make this beer another great offering from SteamboatÕs first production brewery. | 4.3% | 21 |
| Butcherknife Brewing Co | Hefeweizen | Hefeweizen | This traditional Bavarian style is the perfect quaffing ale. A big, creamy head that sticks around combined with notes of banana from the German yeast elevate this hazy late summer masterpiece to the top of our drinking list. | 5.0% | 15 |
| Butcherknife Brewing Co | Robs' Blonde | Blonde Ale | This blonde ale is the perfect session beer. Primarily made with Pilsner malt, a light malt flavor is noticeable but not overwhelming, while the hops keep things aromatic and interesting. | 4.2% | 27 |
| Butcherknife Brewing Co | The Amputator | American Pale Ale | This big American IPA pours with a beautiful creamy head that sticks around. Colorado Nugget hops added at the beginning of boil and Centennial hops added throughout Ð with a big malt backbone Ð give this delicious IPA a great balance. | 7.2% | 68 |
| Butcherknife Brewing Co | The Bridge | Belgian Session | Named for the James Brown Soul Center of the Universe Bridge in Steamboat Springs, this introduction to Belgian ales gives you all the Belgian flavor experienced fans love without overwhelming newcomers with too much complexity. A great introduction to Belgian flavor profiles and a nice sessionable drinker with a roasty nose. | 4.5% | 18 |
| Cambridge Brewing | Arquebus | Barleywine | Aged in French oak sauvignon blanc barrels | 14.0% | N/A |
| Cambridge Brewing | Flower Child IPA | IPA | American Style IPA | N/A | N/A |
| Cambridge Brewing | Hay is for Horses | Pale Ale | ÒNordicÓ Pale Ale with Fresh Hay, Oats and Herbs | 5.8% | N/A |
| Cambridge Brewing | Remain in Light | Hoppy Pilsner | Hoppy Pilsner | 5.0% | N/A |
| Cambridge Brewing | The Brett Conspiracy | Brett Beer | Brett Beer | 5.8% | N/A |
| Cannonball Creek Brewing Co. | Black 28 | American Style Black Ale/Black IPA | Aromas of grapefruit, orange, and resinous pine give way to subtle notes of caramel and chocolate, and an assertive hop bitterness. The finish is dry. | 8.0% | N/A |
| Cannonball Creek Brewing Co. | EBC American Stout | American Style Stout | Roasted malts contribute bold flavors of coffee and chocolate that combine with floral and citrus notes from American hops. This medium bodied stout finishes relatively dry with a moderate hop bitterness. | 7.7% | N/A |
| Cannonball Creek Brewing Co. | Featherweight Pale Ale | American Pale Ale | This dry-hopped session style pale ale has a prominent hop nose reminiscent of tangerine, grapefruit, and lemon. A heavy dose of Munich malt contributes a light breadiness, which balances the assertive hop character. | 5.2% | N/A |
| Cannonball Creek Brewing Co. | Not Mindbender | Imperial IPA | Two separate dry-hop additions give this bold, complex ale a powerful aroma reminiscent of apricot, orange marmalade and fresh grapefruit. Not Mindbender hits the palate with a hint of malt sweetness, followed by a burst of hop flavor and an assertive bitterness. | 9.6% | N/A |
| Cannonball Creek Brewing Co. | Project Alpha #4 | IPA | Project Alpha #4 features assertive notes of guava, papaya, and red grapefruit. This beer has a prominent hop bitterness and a very dry finish. Hop varietals are Citra and Mosaic. | 7.0% | N/A |
| Cannonball Creek Brewing Co. | Senate Shout Out Stout | Mocha Imperial Stout | This Mocha Imperial Stout was brewed in collaboration with the Colorado State Senate for the Colorado Brewer's Guild's "Hop the Vote" competition. This beer was brewed with Belgian semi-sweet dark chocolate, cocoa nibs and Golden local Pangea Roasters Brazil blend coffee beans. | 8.0% | N/A |
| Canteen Brewhouse | Dark N Lusty Stout | Foreign Style Stout | A full body stout With the right amout of bitterness. Taste of Chocolate and Coffee | 6.8% | 60 |
| Canteen Brewhouse | Dougie-Style Amber | Amber Ale | Carmel Malt body, with a slight bitterness at the end | 6.1% | 40 |
| Canteen Brewhouse | Exodus | IPA | Citrus and Grapefruit bitterness, light in body with some earthy notes | 7.6% | 100 |
| Canteen Brewhouse | Odin's Barley Wine | Barleywine | Gigantic, hoppy, rich barley wine | 11.3% | 100 |
| Canteen Brewhouse | St Bob's Imperial Stout | Imperial Stout | Heavy body, Full and Rich with Coffee, Chocolate, and earthy notes | 11.5% | 90 |
| Canyon Creek Brewing | Beerhenge Hefe | American Wheat Ale | Our best selling beer, a light, refreshing wheat beer with low hop character. | 5.1% | 14 |
| Canyon Creek Brewing | C4 IPA | IPA | An AMerican IPA, with an intense, citrusy hop aroma, using 4 "C" variety hops. | 6.0% | 70 |
| Canyon Creek Brewing | Copper | Light Scottish 60 Shilling | Made from the second runnings of our scottish ale, a copper coloredlower in alcohol scottish, known as a "60 shilling" beer. | 4.5% | 15 |
| Canyon Creek Brewing | Rabbit Head Red | Irish Red Ale | This is an Irish Red ale, medium bodied, and has a malty, moderate hop flavor. | 5.0% | 25 |
| Carolina Brewery | American Pale Ale | American Pale Ale | Fruity hop aromas from Cascade and Ahtanum hops lift a light bodied pale ale. | 5.2% | 44 |
| Carolina Brewery | Copperline Amber Ale | Special Bitter | A well balanced amber ale brewed with English Ale malts and Golding hops. | 5.2% | 33 |
| Carolina Brewery | Flagship India Pale Ale | English Style India Pale Ale | Strong hop presence paired with a clean malt body. | 5.9% | 66 |
| Carolina Brewery | Genuine Oatmeal Porter | Robust Porter | Bold and smooth. This malty porter has chocolaty flavors and mild roasted finish. | 5.9% | 36 |
| Carolina Brewery | Sky Blue Golden Ale | Kšlsch | A crisp and clean golden ale. | 4.8% | 20 |
| Carson's Brewery | Beste 2015 | American Barleywine | Mammoth malt and Herculean hops will leave itsÕ cataclysmic wake in your mouth. Complex caramel malts and American hops intertwine, creating this monstrously big beer. Beste will put the beat down on your taste buds. | 11.0% | 169 |
| Carson's Brewery | Brown Cow | Brown Ale | Brown Cow herds forth complex biscuit and dark toast aromas. Seven different malts with balancing hops round out the medium dry finish. This Cow wonÕt steer you wrong. | 5.0% | 32 |
| Carson's Brewery | Demonik | Imperial IPA | Unearth the unholy American citrusy hop aroma and flavor experience. Smooth bitter finish completes the undead experience. Stay vigilant else you will become Demonik's next victim. | 8.3% | 100 |
| Carson's Brewery | Red Dawn | American Wheat Ale | 2014 GABF Gold Medal & 2014 World Beer Cup Silver Medal American Wheat. The Red Revolution awakens with a luscious wheat and caramel malt to form a firm alliance. | 5.5% | 35 |
| Carson's Brewery | RIPA | IPA | RIPA approaches with a haunting red glare and monstrous American hop profile. Chew through the rich caramel malts to encounter a bone dry hop bite. Drink again soon, or may you RIP. | 7.0% | 70 |
| Carter's Brewing | Big Ocho | Triple IPA | Triple IPA...enough said... | 9.5% | 130 |
| Carter's Brewing | DeRailed IPA | IPA | American style IPA featuring Simcoe, Amarillo, Galena and Willamette hops. 6.5% abv/75 IBU | 6.5% | 75 |
| Carter's Brewing | Engineer's Export Lager | Dortmunder | maltier than a pilsner, but more bitter and less aroma than a pilsner, but just as crisp... | 5.5% | 20 |
| Carter's Brewing | Farmhouse Saison style Ale | Saison | Traditional Belgian Farmhouse Ale brewed with a dry but expressive yeast strain for a fruity and aromatic thirst quencher. | 6.4% | 20 |
| Carter's Brewing | The Keeper | Bier De Garde | French style Biere de Garde featuring spicy aromatics and a clean toasty malt profile and a clean finish. | 6.6% | 20 |
| Carver Brewing Co. | Big Bike Double IPA | Imperial IPA | Dangerously drinkable, medium-bodied hop bomb. Hop flavor & aroma is a mixture of citrus and tropical fruit character. Just enough sweetness to balance out the hop load, leaving a dry & resinous finish. | 8.1% | 101 |
| Carver Brewing Co. | Big Grizz Barleywine 2014 | Aged Beer/American-Style Barleywine | Big, sweet, strong ale with flavors of toffee, fig & raisin. A huge amount of hops were used to balance out the full-bodied, rich and intense maltiness. | 10.2% | 101 |
| Carver Brewing Co. | Colorado Trail Nut Brown Ale | Northern English Brown Ale | Malty brown ale, balanced hop bitterness. Strong malt flavor and aroma from use of dark Munich malt | 5.6% | 32 |
| Carver Brewing Co. | Double Red Ale | Double Red Ale | American-Style Red Ale with a earthy & citrusy hop character. Crisp bitterness is balanced by a rich caramel and toffee malt character. | 7.9% | 70 |
| Carver Brewing Co. | Sharkstooth White IPA | Belgo-American IPA | spiced with Kafir Lime Leaves, Tangerine peel, Lemon Verbena and Coriander. Generously hopped both late in the boil and in the fermenter, to give a pronounced fruity hop flavor and aroma | 7.4% | 75 |
| CAUTION: Brewing Compnay | Card Your Mom Saison | Belgian Specialty/Saison | Brewed with a house blend of trippel and saison yeasts, we added cardamom (mother of all spices), orange peel, and coriander for Card Your Mom Saison. Crisp, clean, and a dry finish rounds out this saison. | 6.9% | 25 |
| CAUTION: Brewing Compnay | Peach Fuss Peach Pumpkin Ale | Fruit Beer/American Blonde | In response to the famous Super Bowl commercial, we brewed a collaboration with 8 other brewers. Brewed the hard way, Peach Fuss is a peach pumpkin blonde worth fussing over. | 5.8% | 22 |
| CAUTION: Brewing Compnay | Semiprecious Wheat | American Wheat Ale | We used Pacific Gem hops in this classic interpretation of an American Wheat beer. | 5.4% | 22 |
| CAUTION: Brewing Compnay | The Earl English Mild | Herb and Spice Beer/English Mild | Ever had a beer that drank like tea? Imagine the best brewed cup of Earl Grey in session beer form. Bergamot, lavender, and tea notes finish gently with light noble hops. | 4.5% | 17 |
| CAUTION: Brewing Compnay | Toaster Bat Black | Smoked Porter | Dark and dangerous, Toaster Bat is our over the top, drinks like a campfire smoked robust porter. | 8.5% | 26 |
| Central Coast Brewing | Terrace Hill | Imperial IPA | Tropical, danky, hoppy goodness | 9.5% | 85 |
| Chain Reaction Brewing Company | Belgian Rye Stout | N/A | A rye stout fermented with Belgian yeast | 8.7% | 42 |
| Chain Reaction Brewing Company | North English Mild | N/A | A traditional dark english mild. | 5.1% | 20 |
| Chain Reaction Brewing Company | Pale Ale | N/A | A sessionable pale generously hopped with Eureka | 6.4% | 60 |
| Chain Reaction Brewing Company | Pink Peppercorn Saison | N/A | Smooth yet crisp with a burst of pink peppercorns. Perfect for a hot summer day | 6.8% | 38 |
| Chain Reaction Brewing Company | Scotch Ale | N/A | Rich and malty, with notes of caramel | 7.8% | 23 |
| Chama River Brewing Co. | Chama Kolsch | N/A | A clean, crisp and delicately balanced German ale that exhibits floral noble hop character with a refreshing and dry malt finish. | 5.6% | 24 |
| Chama River Brewing Co. | Class VI Golden Lager | Lager | Winner of the 2014 Gold in Bohemian-style Pilsener at the Great American Beer Festival, this lager is balanced by nice malt complexity that is complimented with the subtle noble hop spice character of Saaz and finishes clean. | 5.5% | 35 |
| Chama River Brewing Co. | Obey the Darkside | Export Stout | Rich notes of dark roast coffee, bittersweet chocolate and black licorice intertwine with a full mouth feel that will have you chewing your way to the finish of this bold export stout. | 7.0% | 65 |
| Chama River Brewing Co. | Radioactive | Imperial IPA | Bursting like a hop bomb this Double India Pale Ale has intense citrus, pine and spice aroma that leads you to a huge grapefruit rind flavor and finishes dry and balanced. | 8.0% | 100 |
| Chama River Brewing Co. | Wee Bit Loco | N/A | Put on your kilts and wail on your bagpipes with this rich, malty wee heavy strong scotch brewed with peated malt. | 7.0% | 33 |
| Chatty Monks Brewing Co. | Crash Test Pumpkin Ale | Spice, Herb, or Vegetable Beer | Brewed with a very high proportion of pumpkin meat, topped off with cinnamon, nutmeg, and cloves. | 5.8% | 25 |
| Chatty Monks Brewing Co. | Endoplasmic Reticulum | IPA | Very floral IPA with a smooth bitterness. | 7.0% | 70 |
| Chatty Monks Brewing Co. | Indulgence White IPA | White IPA | Belgian white ale base infused with citrusy American hops. | 5.5% | 50 |
| Chatty Monks Brewing Co. | Revelation Ale | Dark pale ale | Dark and slightly hoppy with a medium body. | 5.5% | 40 |
| Chatty Monks Brewing Co. | Thelonias Milk Stout | Sweet Stout | Dark and roasty with a slight milk sugar sweetness | 5.8% | 37 |
| Cherry Street Brewing | Cherry Limeade | Berliner Weisse | Cherry Lime Berliner Weisse | 4.0% | N/A |
| Cherry Street Brewing | Coconut Porter | Porter | Coconut, Date, Vanilla Bean Robust Porter | 6.0% | N/A |
| Cherry Street Brewing | Grateful Frenchman | Saison | Dry Hopped Farmhouse IPA | 6.2% | 65 |
| Chicago Brewing Company | Hopical Storm (Pale Ale) | International-Style Pale Ale | All from the hops used, you will get tropical, citrus, peach, and floral. It will finish light and crisp. | 5.6% | 40 |
| Chicago Brewing Company | Lemon Ginger-itis | Herb and Spice Beer | Soured with cultured Lactobacilli and spiced with organic ginger. Aromas and flavors of tart lemon/citrus, ginger and touch of bubble gum. Highly carbonated | 5.3% | 5 |
| Chicago Brewing Company | Quad Damn It | Belgian-Style Strong Dark | Aroma of fruit and malt, including banana, dark fruit, brown sugar, touch of roast , and malt | 9.8% | 35 |
| Chicago Brewing Company | What You Sai Son? | Belgian-Style Saison | Our take on a classic Saison. Aromas of lemon and orange, bubble gum, spice, and earthy notes. Clean hop bitterness and a touch of tartness. | 7.3% | 35 |
| Chicago Brewing Company | Wild West Tripel | Belgian Style Tripel | Hints of banana, citrus, peppery, and spice | 9.0% | 32 |
| Christian Moerlein Brewing Company | 11/162 | Barrel Aged Wee Heavy | Wee heavy aged in whiskey barrels | 9.5% | 20 |
| Christian Moerlein Brewing Company | 5th and Vine | German Oktoberfest | True German style Oktoberfest. Light caramel flavor with clean lager finish. | 6.2% | 22 |
| Christian Moerlein Brewing Company | Altered Pale Ale | American Pale Ale | A twist on an American Pale Ale. Brewed with Sarachi Ace and Wheat | 5.3% | 32 |
| Christian Moerlein Brewing Company | Hudepohl Amber Lager | American Amber Lager | Classic American amber lager. Refreshing amber lager. | 5.0% | N/A |
| Christian Moerlein Brewing Company | OTR | ESB | American take on a traditional ESB. An American settlers ale | 5.8% | 40 |
| Christian Moerlein Lager House | 7 Weiss | German Weiss | Banana and clove come together for this refreshing German Weiss | 4.8% | 20 |
| Christian Moerlein Lager House | Barbarossa | German Dark Lager | German dark lager. Soft toasty notes with a nice finish | 5.1% | 34 |
| Christian Moerlein Lager House | Bay of Bengal | Imperial IPA | Big American IPA featuring Falconer's Flight. | 8.9% | 75 |
| Christian Moerlein Lager House | Lager House Helles | German Helles | Nice, refreshing German style Helles | 5.2% | 20 |
| Christian Moerlein Lager House | M Crown | American Strong Pale Ale | American style strong pale ale with Centennial and Columbus hops | 6.5% | 40 |
| City Star Brewing | 6 Shooter | American Pale Ale | Classic American Pale Ale, dry hopped with Cascade hops. Subtle caramel malt sweetness leads to citrus and pine hop aroma and flavor. | 6.0% | 47 |
| City Star Brewing | Bandit Brown | English Style Brown Ale | English Brown Ale. Malt forward with caramel, nut and toffee flavors. 2013 Great American Beer Festival¨ | 5.5% | 17 |
| City Star Brewing | Harley's Honey Wheat | Dark American Wheat w/o Yeast | American Wheat brewed with local honey, coriander and orange peel. Named after Harley, spokesdog against puppy mills. 2014 US Open Beer Championship Ð Silver. 2015 US Open Beer Championship Ð Bronze | 5.5% | 22 |
| City Star Brewing | Night Watchman | Robust Porter | Dark roasted malt lend this beer a dark color, dark chocolate and coffee flavors with a sweet finish. 2014 US Open Beer Championship Ð Gold | 6.0% | 17 |
| City Star Brewing | Scoundrel | Wood- and Barrel-Aged Sour Beer | Cabernet Barrel Aged Sour Brown Ale. | 6.3% | 17 |
| Clear Creek Brewing Company | Bomber Mountain Oatmeal Stout | Oatmeal Stout | Rich oatmeal stout with coffee and chocolate flavors. | 7.2% | 28 |
| Clear Creek Brewing Company | Fire Hole Chili Porter | Chili Beer, Porter | Robust porter brewed with japanese red chilis for a subtle spicy finish. | 6.8% | 30 |
| Clear Creek Brewing Company | GinPom Saison | Belgian Saison | Belgian saison brewed with fresh ginger root and fermented with pomegranate. | 6.6% | 35 |
| Clown Shoes Beer | Crasher in the Rye | Barrel-aged Imperial Stout | Rye and bourbon barrel-aged imperial stout made with rye malts. | 11.0% | N/A |
| Clown Shoes Beer | Rexx | Barrel-aged Strong Ale | Bourbon-barrel aged imperial red ale. Vanilla and bourbon flavors. | 12.0% | N/A |
| Clown Shoes Beer | Space Cake | Imperial IPA | Double IPA with Mosaic hops. Tropical fruit notes with a nice malt backbone. | 9.0% | 60 |
| Clown Shoes Beer | Undead Party Crasher | Imperial Oatmeal Milk Stout | Imperial stout with roast, chocolate, and sweet flavors. | 10.0% | N/A |
| CO-Brew | Barrel Aged Farmhouse | Wood and Barrel Aged Strong Beer | Farmhouse Ale aged in French oak red wine barrel | 8.4% | 24 |
| CO-Brew | Bloody English Brown | Northern English Brown Ale | Pro Am Entry | 5.0% | 27 |
| CO-Brew | Mosaic IPA | IPA | Single hopped Mosaic IPA | 7.1% | 77 |
| CO-Brew | Rye Stout | American Style Stout | American Stout with added Rye Malt | 7.6% | 38 |
| Coachella Valley Brewing Company | Anatomicale | American Pale Ale | American Style Extra Pale Ale generously hopped with Citra, Simcoe, Amarillo, chinook, Mosaic, and cascade | 5.0% | 60 |
| Coachella Valley Brewing Company | Black Widow | Barrel Aged Russian Imperial Stout | Massive Russian Imperial Stout aged in Four Roses Bourbon barrels | 17.0% | 40 |
| Coachella Valley Brewing Company | Desert Swarm | Honey Double Witbier | Honey Double Witbier | 7.8% | 20 |
| Coachella Valley Brewing Company | Monument on Fire | IPA | Rye Double IPA infused with Hatch and Habanero Chiles, Mango and Guava | 8.0% | 100 |
| Coachella Valley Brewing Company | Monumentous IPA | Rye Double IPA | Rye Double IPA brewed using Sorachi Ace, Amarillo, Simcoe and Citra | 7.5% | 100 |
| Coachella Valley Brewing Company | Saison L'Automne | Saison | Fall inspired farmhouse ale brewed with yams, pumpkin, Africanized Killer Bee honey, and spices | 9.0% | 20 |
| Coastbuster | Coast Buster | Imperial IPA | Inspired by the gloriously effervescent qualities of hop varieties common to West Coast style Imperial IPAs, Coast Buster is our vehicle for displaying the best of what these hops have to offer: their tropical, fruity, and floral aromas and flavors. With a light malt character and a dry finish, this is a beer designed to let the most succulent aspects of Simcoe, Amarillo, Columbus, Cascade, and Citra shine through while keeping the bitterness in balance. | 8.5% | 65 |
| CODA Brewing Co. | Covalent | Imperial IPA | American Double IPA loaded with Citra hops | 10.0% | 86 |
| CODA Brewing Co. | Dogcatcher | American Red Ale | Red Ale with Orange Blossom Honey | 6.7% | 48 |
| CODA Brewing Co. | Hold Still | American Fruit Sour | American Peach Sour | 6.0% | 15 |
| CODA Brewing Co. | Sleepyhead | American Fruit Beer | Passion Fruit Imperial Kolsch | 6.3% | 27 |
| CODA Brewing Co. | Via Chicago | American Pale Ale | A juicy citrus forward pale ale | 6.0% | 30 |
| Colorado Plus | Bitter Off Dead | DIPA | Douple IPA Big and Hoppy with a nice malty backbone to balence | 9.3% | 152 |
| Colorado Plus | Dead Kaiser | Berliner Weisse | Clean Lacto kettle sour Berlinerweiss | 3.6% | 7 |
| Colorado Plus | Little Orange Hon Annie | Belgian Fruit Beer | Belgian Ale brewed with orange bloosom honey, orange peel, and orange juice. | 8.3% | 24 |
| Colorado Plus | Roman C | Strong Ale | 100th batch brewed at Colorado Plus | 9.7% | 62 |
| Columbus Brewing | Creeper | Imperial IPA | N/A | 10.0% | N/A |
| Columbus Brewing | Imperial IPA | IPA | N/A | 8.5% | N/A |
| Columbus Brewing | Lucy | Belgian IPA | N/A | 9.0% | N/A |
| Columbus Brewing | ThunderLips | IPA | N/A | 7.3% | N/A |
| Columbus Brewing | Uncle Rusty | Imperial Red | N/A | 9.2% | N/A |
| Community Beer Company | Ascension Coffee Porter | Coffee Porter | We collaborated with a local coffee roaster to produce the most coffee forward porter we could! Dark, roasty, and delicious. | 6.9% | 37 |
| Community Beer Company | Community Wit | Witbier | Belgian white ale brewed with orange peel and coriander. Winner of '14 World Beer Cup. | 5.1% | 18 |
| Community Beer Company | Legion Russian Imperial Stout | Russian Imperial Stout | Big, Dark and roasty with notes of chocolate and coffee. | 9.9% | 70 |
| Community Beer Company | Public Ale | ESB | Traditional take on an English Style Extra Special Bitter. Bready malt forward profile with herbal, earthy hop notes. Back to Back gold medals at GABF '13 and '14 | 5.5% | 38 |
| Community Beer Company | Razzy Wit | Witbier | We add organic Raspberry puree from Orgegon to our award winning Witbier to creat a refreshing, slightly tart and fruity belgian White Ale. | 5.5% | 18 |
| Comrade Brewing Company | Fresh Hop Superpower IPA | Fresh/Wet Hop IPA | Silver Medal Winner at the 2014 Great American Beer Festival. Comrade Brewing's Flagship IPA made with organic Colorado fresh hops. | N/A | 100 |
| Comrade Brewing Company | Honeyman the Sixth | International-Style Pale Ale | Our R&D IPA, brewed with an every changing hop bill | 5.6% | 42 |
| Comrade Brewing Company | Moneypenny | English Summer Ale | 2015 North American Brewers Association Awards Gold Medal Winner | 5.1% | 23 |
| Comrade Brewing Company | Superpower IPA | IPA | Comrade Brewing's Flagship IPA | 7.5% | 100 |
| Comrade Brewing Company | Yellow Fever | Chili Beer | Comrade Brewing's Yellow Card American Blonde with Fresh Jalapenos | 5.0% | 28 |
| Confluence Brewing Company | Belgian-Style Quadrupel Ale | Belgian-Style Quad | The third beer created in our Virtuous Endeavor Series. Brewed by our Assistant Brewer, Andrew Bishop. Belgian and German malt with added dark Belgian candi sugar and rich, deep fruit sweetness throughout make Quadrupel both bold and boozy. Exercise caution when enjoying this 10.2% ABV beauty. | 10.2% | 31 |
| Confluence Brewing Company | Blue Corn Lager | American Lager | First we perform a cereal mash by boiling the milled blue corn to expose the starches. The resulting purple porridge is then mashed conventionally with barley malt causing the color to magically disappear and creating a super sweet, almost clear wort. The entire wort is boiled and we add enough Saaz hops for bittering without overwhelming the blue corn flavor. ItÕs then fermented with German lager yeast and lagered as normal. | 5.8% | 22 |
| Confluence Brewing Company | Des Moines IPA | IPA | As the capital of Iowa, Des Moines constantly surprises first-time visitors with its mix of expected agrarian heritage and influences and unanticipated cosmopolitan flare. So too, with Des Moines IPA, an American take on a world beer: India Pale Ale (IPA). | 6.9% | 75 |
| Confluence Brewing Company | Rock Dodger Double IPA | Imperial IPA | We started with American two-row barley malt, Belgian pilsner malt and just a touch of specialty caramel malt. Then we added a blend of hops Ñ including Citra (the star of our popular South Side Citra Ale), Crystal and Simcoe. The result is a beer in which the sweet malt is balanced by moderate bitterness and infused with tropical and citrus fruit flavor and aroma. | 8.5% | 85 |
| Confluence Brewing Company | Thomas Beck Plack IPA | IPA | The dark color comes from black wheat, which is combined with two-row base malt and a good portion of caramel malt and some flaked rye to add a subtle dry, spiciness. | 6.4% | 58 |
| Coopersmith's Pub and Brewing | Hopfather | IPA | A very hop forward American IPA that is aggressively dry hopped. Features Amarillo, Simcoe and Citra hops. | 7.1% | 72 |
| Coopersmith's Pub and Brewing | Sigda's Ghost | Chili Beer | A golden ale aged on Ghost peppers, habaneros, anaheims, jalapenos and serranos. Lots of raw pepper aromatics and a strong initial heat that fades to a pleasant, lingering warmth. | 6.2% | 24 |
| Coopersmith's Pub and Brewing | What-A-Melon | Fruit Beer | Nothing says summer like beer and watermelon! A light blonde ale aged on fresh watermelon juice. | 5.0% | 17 |
| Copper Kettle Brewing Co | Basil Cherry Ale | American Fruit Beer | Refreshing blonde ale with subtle basil and tart cherries | 5.3% | 26 |
| Copper Kettle Brewing Co | Bavarian Helles | Munich Helles Lager | A German pale lager with a crisp finish | 4.8% | 16 |
| Copper Kettle Brewing Co | Chancellor's Champagne | Berliner Weiss | REFRESHING, TART AND ACIDIC GERMAN WHEAT BEER | 3.8% | 5 |
| Copper Kettle Brewing Co | Snowed In | Wood and Barrel Aged Strong Stout | Intensely strong coffee stout with notes of chocolate aged in High West barrels | 12.2% | 73 |
| Copper Kettle Brewing Co | Well Bred | British Barleywine | Regal English strong ale aged in Breckenridge bourbon barrels | 10.7% | 72 |
| Coppertail Brewing | Free Dive | IPA | IPA | 5.9% | 37 |
| Coppertail Brewing | Hoppuccino | IPA | Coffee IPA | 5.9% | 37 |
| Coppertail Brewing | I Lychee Hot | Berliner Weiss | Habenero Berliner Weiss | 3.5% | 1 |
| Coppertail Brewing | Unholy | Trippel | American Trippel | 9.5% | 20 |
| Coppertail Brewing | Whoops | Berliner Weiss | Hibiscus cranberry berliner weiss | 3.5% | 1 |
| Core Brewing & Distilling Co. | Arkansas Red | American-style Amber/Red Ale | This brew is an easy-drinking favorite for when getting ready for the game. Made with premium malts, hops, rye, and Ozark Mountain water. A worthy brew to fill your cooler! | 5.2% | 16 |
| Core Brewing & Distilling Co. | Behemoth Pilsner | Bohemian Pilsner | Our Bohemian-style Pilsner has a very crisp, clean taste with a strong hop and malt presence. This beer turn back the clock and represents the pre-prohibition Pilsner style. | 5.0% | 21 |
| Core Brewing & Distilling Co. | Easy Livin' IPA | Session IPA | Easy Livin' is an IPA that you can enjoy glass after glass. It has a huge nose with aromas of tropical fruit and pine. The mouthfeel is light and refreshing. Whether or not you are relaxing on the porch or by the fire, Easy Livin' IPA makes a fine companion. | 4.8% | 32 |
| Core Brewing & Distilling Co. | Ol' Grumpy Barley Wine | American-Style Barleywine | Ol' Grumpy was affectionately names after Uncle Kit Core, who is a shining example of a hard-working', cantankerous gent who loves good beer. Ol' Grumpy is a high-gravity beer with plenty of malt sweetness and fruity esters balanced with English hops. | 10.0% | 57 |
| Core Brewing & Distilling Co. | Waterfall Wheat | American Wheat Ale | This wheat showcases a pleasant mix of spicy hop character and mild fruity aromas. Made from German White Wheat and German Pilsner Malt, this is one we enjoy time and time again. | 5.8% | 17 |
| Coronado Brewing | Õ14 Barrel Aged PunkÕIn Drublic | Pumpkin Beer | Imperial Pumpkin Ale aged in Brandy Barrels. | 8.0% | N/A |
| Coronado Brewing | 19th Anniversary Imperial IPA | Imperial IPA | Imperial IPA brewed with Citra, Galaxy, Green Bullet, Mosaic, Nugget and Simcoe hops. | 9.0% | 80 |
| Coronado Brewing | Berry the Hatchet | Fruit Beer | Light and refreshing. Infused with red raspberry, blackberry and boysenberry giving this ale a crisp fruity tartness and vibrant color. | 4.6% | 13 |
| Coronado Brewing | Coconado Chocolate Milk Stout | Milk Stout | An imperial Milk/Sweet Stout | 8.0% | 30 |
| Coronado Brewing | Coronado Pale Ale | American Pale Ale | A moderate, refreshing ale with noticeable hop aroma balanced by supporting malt flavors. | 5.2% | 40 |
| Coronado Brewing | Islander IPA | IPA | Centennial, Chinook and Columbus hops combine to provide an explosive burst of piney bitterness and luscious notes of apricot, grapefruit and mango | 7.0% | 65 |
| Coronado Brewing | MermaidÕs Red | Amber/Red Ale | Loaded with Cascade hops, it delivers a fresh floral aroma and sharp bitter notes, all while delivering a solid kick of roasted malts that fades seamlessly into a rich, chocolaty finish with hints of clove and caramel. | 5.7% | 46 |
| Coronado Brewing | PRO AM - Sea Lady Black Lager | Schwarzbier | Schwarzbier is simply German for "black beer." The depth of the color can be a little misleading to the eye. Very light in body, with a nice roasty aroma to it. With a finish that lingers nicely on the back of your tongue. | 5.0% | 25 |
| Coronado Brewing | PRO AM - SkipperÕs Joe Pale Ale with Espresso and Lemon Zest | American Pale Ale | Pale Ale with Espresso and Lemon Zest | N/A | N/A |
| Coronado Brewing | PunkÕIn Drublic | Pumpkin Beer | Brewed with brown sugar, honey, cinnamon, nutmeg, allspice and a heaping helping of would be jack-o-lanterns. | 8.0% | 35 |
| Coronado Brewing | Seacoast Pilsner | Pilsner | This California-style pilsner is crisp, refreshing and highly drinkable with hop aroma and flavor from Czech Saaz, Cluster and German Hallertau hops. | 4.9% | 20 |
| Coronado Brewing | Stingray Point Imperial IPA | IPA | An american India Pale Ale. | 6.9% | 50 |
| Crabtree Brewing Company | Berliner Weisse | Berliner Weisse | GABF¨ Gold Medal 2011 German-Style Sour Category An old-style German Wheat Ale with a short lactic fermentation. Light and crisp with an acidic sour bite that aims to please. Traditionally served with raspberry or woodruff syrup, but can be enjoyed without. | 4.3% | 8.8 |
| Crabtree Brewing Company | Ginger Bee | Spice, Herb, or Vegetable Beer | These simple truths inspired us to add orange blossom honey and fresh cut ginger to our pale ale. Ginger Bee is balanced but still quirky, as light and fresh as the sun, and totally original. Its pale ale redefined. | 6.0% | 10 |
| Crabtree Brewing Company | Oatmeal Stout | Oatmeal Stout | GABF¨ Silver Medal 2011 Oatmeal Stout Category A stick-to-your-ribs full bodied stout thatÕs sure to warm you with itÕs roasty finish. Brewed with flaked oats (enough to stick a mash), giving it a velvety smooth feel, finishing with chocolate notes and a touch of sweetness. | 7.5% | 27 |
| Crazy Mountain Brewery | Lawyers, Guns and Money | Ale | For this special brew we use an assortment of crystal malts and throw a little Belgian candi sugar in to the Brew Kettle to give a hearty maltiness. Dry hopping with American Hops gives this English style a refreshing American twist. | 10.0% | 80 |
| Crazy Mountain Brewery | Neomexicanus | Pale Ale | Humulus Lupulus Neomexicanus is a line of hops completely native to the United States and genetically unique from other varieties of Humulus Lupulus. Thus ale offers a citrusy aroma with a distinct lemon and tangerine character while maintaining a moderate acidity that accentuates the delicate flavors and aromas of this beer. | 6.6% | 46 |
| Crazy Mountain Brewing Company | Hookieboob | IPA | A Colorado approach to an American take of an English classic. Three agressive yet floral American hops and one hop from Down Under team together to make a bright citrusy and floral Indian Pale Ale. A deep caramel malt helps to balance the bitterness of the hops and lets the complex hop bill shine. | 6.7% | 87 |
| Crazy Mountain Brewing Company | Horseshoes & Hand Grenades | American ESB | Our American ESB showcases complex maltiness and unique hop character. Chinook and Amarillo hops coupled with 5 different types of malt make this brew one-of-a-kind. | 6.0% | 35 |
| Crazy Mountain Brewing Company | Slopeside | Session IPA | It has body!! Uses late El Dorado hops and Mosaic with dry hops. | 4.0% | 40 |
| Crooked Can Brewing Company | Axum Coffee Stout | Coffee Stout | This beer is made using select coffee beans roasted to perfection by Axum Coffee also of Winter Garden, Florida. Adding to coffee notes of roast, dark fruit, and hints of chocolate are many pounds of cocoa nibs that create a smooth, dark chocolate finish | 5.1% | N/A |
| Crooked Can Brewing Company | Cloud Chaser | Hefeweizen | Brewed and cellared just how they would in the mother country, this German wheat beer has voluminous fruit and spice characters to be experienced in smell and taste. A predominant yeast character makes this beer, offering an inviting haze | 5.4% | N/A |
| Crooked Can Brewing Company | Domestic Bliss | Belgian Golden Strong Ale | This is an approachable strong ale with a mild fruitiness and complex spice character | 9.0% | N/A |
| Crooked Can Brewing Company | High Stepper | IPA | Citrus forward multiple hop addition ale with a full flavored clean finishe | 7.0% | 90 |
| Crooked Can Brewing Company | McSwagger's Own | Amber Ale | This American style Amber has a copper to reddish brown hue with a mild fruity hop aroma, With a highly-kilned and caramel malt backbone and a healthy dose of Cascade hops | 6.0% | N/A |
| Crow Hop Brewing Co., Ltd. | Big Water Nut Brown Ale | English-Style Brown Ale | A medium-light bodied beer with a deep reddish-brown color. It has upfront notes of chocolate, toffee, and nuts with a hint of roasty bitterness. | 5.2% | 32.5 |
| Crow Hop Brewing Co., Ltd. | Progression Pale Ale | American Pale Ale | A Medium bodied pale with a fruity and sweet aroma rich with Vienna malt. The flavor profile is crisp and clean with a long finish. | 5.8% | 44 |
| Crow Hop Brewing Co., Ltd. | Rado's Red Ale | Irish Red Ale | A sThis medium-bodied, well balanced brew has a slightly vanilla aroma and a clear red hue - it's malt forward but with a subtle hop bitterness in the smooth finish. | 5.9% | 30 |
| Crow Hop Brewing Co., Ltd. | Sleeping Owl Stout | Oatmeal Stout | Very dark and full bodieid with predominant chocolate and coffee notes. It it slightly sweet with a sliky mouthfeel and a touch of hop bitterness and oatmeal in the finish. | 5.0% | 33.5 |
| Crow Hop Brewing Co., Ltd. | Window Screen Wheat | American Wheat Ale | An unfiltered beer with amedium body and a pale color. It is slightly sweet with hints of banana, clove, and a pilsner bite. | 4.8% | 21 |
| Crystal Springs Brewing Company | CSBC Gose | Gose | Gose is sour and saline tasting ale, made from over half malted wheat and the rest malted barley. The nose is mild and subdued, with no hop notes, and just a whiff of spicy coriander. | 8.1% | 29.2 |
| Crystal Springs Brewing Company | Naughty Marilyn | Belgian style tripel | Naughty Marilyn is a marriage of spicy, fruity and alcohol flavors with slight peppery phenols, citrusy, esters reminiscent of oranges or lemons and soft, spicy alcohol flavors. The finish is somewhat dry with a moderately bitter aftertaste. | 8.3% | 29.5 |
| Crystal Springs Brewing Company | Solano | Chili Beer | THERE IS A SPICINESS TO THIS BEER, BUT IT ONLY LINGERS FOR A MOMENTÐNO INTENSE HEAT. SOLANO MELDS THE RICH FLAVORS OF ROASTED HATCH CHILIES AND AMERICAN MALTS, RESULTING IN A FLAVORFUL BEER THAT IS SLIGHTLY SPICY WITH JUST A HINT OF SMOKINESS. | 6.0% | 37.3 |
| Dad & Dude's Breweria | Dank IPA | IPA | Well balanced American IPA | 6.5% | 65 |
| Dad & Dude's Breweria | Dod Generations Imperial Agave Blonde Ale | Imperial Agave Blonde | Imperial Agave Blonde Ale Aged in Tequila Barrels | 9.5% | 17 |
| Dad & Dude's Breweria | Indica CBD Infused Imperial IPA | Imperial IPA | Imperial IPA infused with CBD oil | 9.0% | 95 |
| Dad & Dude's Breweria | Leaves of Lemongrass Belgian Wit | Belgian Wit | True Belgian Wit with Lemongrass, Sweet Orange Peel and Corriander | 4.2% | 17 |
| Dad & Dude's Breweria | Peachy Keen | Berliner Weisse | Peach Berliner Weisse | 3.5% | 15 |
| Dad & Dude's Breweria | Pineapple Express | Honey Blonde Ale | Blonde ale made with Honey malt and Pineapple | 4.5% | 17 |
| Dad & Dude's Breweria | Ryeot Rye Ale | Rye Ale | Rye ale made with Lampong Peppercorns | 5.0% | 35 |
| Dad & Dude's Breweria | Something Light Cream Ale | Cream Ale | Traditional Cream Ale | 4.0% | 20 |
| Dad & Dude's Breweria | Toffee Porter | Porter | Toffee Porter | 4.0% | 25 |
| Dad & Dude's Breweria | Watermelon Basil Blonde Ale | Blonde Ale | Blonde Ale with Watermelon and Basil | 4.0% | 20 |
| Danny Boy Beer Works | Black IPA | IPA | An interestingly hoppy, dark black IPA that is brewed with both Centennial and Citra hops. The brew is inspired by the great IPA acceptance and further desire for porter and stout beers with hoppy undertones to balance their roasting beginning. | 7.7% | 77 |
| Danny Boy Beer Works | Ginger Witte | Wheat Ale | Dry-hopped with Citra Ð twice - striking a happy balance between the hop and grain builds with soft notes of lemon, coriander and ginger. ÊA naturally filtered Urban wheat Miss Ginger offers a nice, easy-to-drink session ale.Ê | 5.0% | 21 |
| Danny Boy Beer Works | MexiCali | Mexican Fiesta Lager | A refreshing and true lager with Mexican yeast and California inspired grain bill makes this beer a very easy drinking, crisp clean beer. | 4.1% | 8 |
| Danny Boy Beer Works | Rock N Rolla | IPA | The Mosaic hops brewed in this beer, gives it a very citrusy, earthy pine, and tropical fruit taste with a hop forward flavor. Though higher in alcohol, the RNR is very well balanced with a smooth bitter grapefruit finish. | 7.0% | 99 |
| Daredevil Brewing Co | J.W.P. American Stout | American Stout | Forged from the combination of nine grains and American hops to deliver a huge bouquet of aromas and abundant flavors of rich, silky espresso and chocolate in an expressive American Stout with the spirit of the Wild West! | 7.5% | 65 |
| Daredevil Brewing Co | Lift Off IPA | IPA | A bounty of American hops deliver the signature clean and crisp finish of a perfectly balanced West Coast style IPA. | 7.2% | 72 |
| Daredevil Brewing Co | Muse Belgian Golden Ale | Belgian Strong Pale Ale | A delicate Belgian perfume of pears and apples compliments complex spicy phenolics and lightly sweet alcohol with an inspiring clean, bright finish. | 8.5% | 30 |
| Daredevil Brewing Co | Vacation Kšlsch | Kšlsch | A delicately balanced, authentic Kšlsch style ale brewed with the finest German malts, hops and yeast in a crisp, clean and refreshing match with summer relaxation. | 5.0% | 20 |
| DC Brau Brewing Company | Brau Pils | German Pilsner | Brau Pils is a straight forward Pilsner with a light body, moderate carbonation and an assertive yet restrained hop character. Aromas of earthy, spicy noble hops are chased by a rich, cracker-like note backed up with clean, malty notes and a neutral lager yeast profile. This beer is made to help refresh on those hot summer dog days of DC. | 4.6% | 28 |
| DC Brau Brewing Company | On the Wings of Armageddon | Imperial IPA | OTWOA is a single hop blend* beer utilizing Falconers Flightª. Brewed with just enough Pale malt, Cara-60, CaraPils and Malted wheat to carry the intense hop character onto the pallet. At first glance, it has an orange hue in the glass with a viscus, rocky head that refuses to dissipate. Upon first sniff there are dominate aromas of citrus, white grapes and grapefruit with light bread and biscuit notes. After the first sip we taste a mellow bitterness that only grows as more is consumed. Moderately carbonated, deceptively smooth, refreshingly dry and extremely heady for a beer at 9.2% ABV. | 9.2% | N/A |
| DC Brau Brewing Company | Penn Quarter Porter | Robust Porter | In the way that The Publicª is on the line between a pale ale and an IPA, this is on the line between a porter and a stout - with chocolate notes and a dry, roasted finish. | 5.5% | N/A |
| DC Brau Brewing Company | The Citizen | Belgian-Style Blond / Pale Ale | The Citizen leads in with a distinctively phelolic, bread-like nose with mild esters reminiscent of Apricot. Then after first sip transitions into a lively carbonation with traits of sweet, grainy, malt backed up by a spicy yeast character supported by a light, earthy hop character that is finished by a smooth, fruit-like sweetness that gently drifts over the imbibers palate. | 7.0% | 19 |
| DC Brau Brewing Company | The Corruption | IPA | The Corruptionª IPA is DC Brau's take on a Pacific Northwest IPA. This beer straddle's the line between IPA and Imperial IPA and has a supportive malty backbone with an assertive hop presence that smacks your mouth with a dank, resinous bitterness followed by pleasant aroma's of pine sap and burnt spruce. | 6.5% | N/A |
| DC Brau Brewing Company | The Stone of Arbroath | Scotch Ale | Stone of Arbroath has a rich, sweet malty aroma with mellow notes of plum and brown sugar. The mouthfeel has a creamy softness with highlights of toffee and intense caramel that are derived from a lengthy 90 minute boil which encourages caramelizing of dense wort sugars. These complemented by a subtle roast character that finishes with a mild acridity that pleasantly coats ones mouth. Coming in at a warming and subdued 8% ABV it will definitely ruffle many a kilt. | 8.0% | N/A |
| Declaration Brewing | Bus Stout | Stout | A smooth beer with hints of toffee, caramel and chocolate, this is a coffee forward stout that thankfully lacks the bitter bite you might be expecting. Look out though, no coffee was used in this beer; it wonÕt be the caffeine that gets you all hopped up on Declaration! | 6.0% | 60 |
| Declaration Brewing | Conclusion Kolsch | Kšlsch | A light beer, with a dry earthiness subtly hopped with German varieties and fermented with a traditional yeast from Koln, Germany. | 4.8% | 28 |
| Declaration Brewing | Hardtack Copper | Copper Ale | While this beer may be slightly more hop forward than many copper ales, it is designed to showcase the malt character more than anything. Great on the patio in the afternoon or to warm up on a cold night. | 5.3% | 55 |
| Declaration Brewing | King Nalu Koa'e | Imperial IPA | This tropical IPA comes with a strong overtones of melon, papaya, mango and awesomeness. The current Nalu features Citra hops which adds the typical citrus flavors to the profile for the best Nalu yet. An Imperial Truly meant for royalty. | 9.0% | 76 |
| Declaration Brewing | Saison a' la Declaration | Saison | This is the Saison you would hope for on a great patio afternoon, light and refreshing. Lots of white pepper, exotic spices and plenty of esters and phenols from the yeast make this saison a pleasure to drink. | 6.5% | 31 |
| Deep Ellum Brewing Co. | Barrel-Aged Four Swords | Barrel-Aged Belgian-Style Quad | This beer, not to be taken lightly, is inspired by the strong, dark ales from the Trappist Monastic brewers of Belgium. The initial surge of fruity aromas leads to a full bodied malt profile, laced with caramel and dark fruity flavors. | 10.5% | 44 |
| Deep Ellum Brewing Co. | Dreamcrusher | Imperial IPA | Hops are the ruler of the craft beer scene, and weÕve taken them to event horizon. After all, citrusy, piney, floral and fruity hops are at least a third of the reason we got ourselves into this whole brewing adventure. | 8.5% | 100 |
| Deep Ellum Brewing Co. | Easy Peasy | Session IPA | If there was ever an IPA made for summer, Easy Peasy is it! Brewed with tangerine and lemon peel, and Pacific Northwest aroma hops, this is one easy-drinking IPA that will leave you thirsting for more year-round. | 5.2% | 40 |
| Deep Ellum Brewing Co. | Local Legend - Jameson Edition | Sweet Stout | Deep Ellum Brewing Company has a unique mantra: ÒGive ubiquity the finger.Ó Fiercely independent, and determined to stay that way. We've added roasted pecans in our milk stout while aging this beer in Jameson Irish Whiskey barrels. This is Drinking Buddies! | 8.0% | 25 |
| Deep Ellum Brewing Co. | Wealth & Taste | Barrel-Aged Belgian-Style Golden Strong Ale | Please allow us to introduce our belgian-style golden strong ale, brewed with Muscat grape juice, and grapefruit peel. If thatÕs not nough, we age it in French Oak Chardonnay Barrels and the result is a beverage overflowing with opulence. | 10.5% | 25 |
| Denizens Brewing Co | Backyard Boogie | Farmhouse Ale | Backyard boogie has a blend of fruity esters and spicy phenolics produced by the yeast and brettanomyces, and is balanced by oak wood character due to 6 months of chardonnay barrel aging. Finishes light and refreshing. | 7.0% | N/A |
| Denizens Brewing Co | Born Bohemian | Czech-style | This beer distinguishes itself from the German-style pilsner due to its softer water profile and the use of Czech Saaz hops. Light toasty malt is complemented by a floral and spicy hop character throughout leaving you with a balanced and refreshing beer. | 4.9% | 38 |
| Denizens Brewing Co | Lowest Lord | ESB | An English tradition, the extra special bitter is a more hop/malt forward version of the English Bitter. Our version uses a blend of English and American hops leaving a floral and herbal character balanced by notes of toffee and biscuit from the malt. | 5.3% | 40 |
| Denizens Brewing Co | The Shirtless Horseman | Russian Imperial Stout | This stout has a bold blend of aromas and flavors from the dark malts which lend notes of dark chocolate, dark roast coffee, and toffee. | 9.0% | N/A |
| Denizens Brewing Co | Third Party | Belgian-style Tripel | This Belgian-style tripel is follows traditional brewing practices with the use of Belgian candied sugar as part of the fermentable sugars. Golden in color, this beer has aromas of fruit and spice produced by the Belgian ale yeast during fermentation. | 9.4% | 30 |
| Denver Beer Co | Chocolate Coconut Graham Cracker Porter | Porter | Chocolate Coconut Graham Cracker Porter | 5.6% | N/A |
| Denver Beer Co | Chocolate Graham Cracker Porter | Porter | Chocolate Graham Cracker Porter | 5.6% | N/A |
| Denver Beer Co | Coconut Graham Cracker Porter | Porter | Coconut Graham Cracker Porter | 5.6% | N/A |
| Denver Beer Co | Graham Cracker Porter | Porter | Bronze Medal Specialty Beer Category 2011 Great American Beer Festival Like a campfire in a glass, this robust beauty has seductive notes of vanilla, smoked cedar, and mulling spices. A dark pour with mild lacing, she is a rollercoaster of lush chocolate diving into a semi-dry finish of roasted malt and biscuit | 5.6% | N/A |
| Denver Beer Co | Hey!Pumpkin | Pumpkin Beer | As the leaves change and cooler weather signals the arrival of fall, Hey! Pumpkin is a celebration of the season. This pumpkin brew has a gorgeous copper hue resulting from the bushels of real pumpkin used in the mash. With a nose full of cinnamon, nutmeg, and spice, she is an autumn melody that will have you reaching for your sweater. | 5.4% | N/A |
| Denver Beer Co | Incredible Pedal | IPA | This American IPA greets you with lush floral, citrus, and tropical fruit on the nose. A medium bodied ale with a touch of sweetness, she will gear you up for a finish full of tangerine and grapefruit. Incredible Pedal is a hoppy beauty that takes you for a ride! | 7.0% | N/A |
| Denver Beer Co | King Ink | Black IPA | Black IPA | 6.3% | N/A |
| Denver Beer Co | Sun Drenched | American Ale | Brewed for ColoradoÕs 300 days of sunshine, this is our twist on a refreshing American ale. Part IPA, part American wheat, she is a perfect thirst-quenching reward after a long day of adventure. Sun Drenched is a straw-colored ale loaded full of hops with a crisp, dry finish. Dry hopped with generous amounts of Simcoe, Cascade, and Mosaic hops, she is highlighted by a bright floral and citrus aroma. Remember your sunscreen while enjoying this beauty in our sun-drenched state! 5.0% ABV | 5.0% | N/A |
| Deschutes Brewery | Armory XPA | Experimental Pale Ale | ItÕs fitting this experimental pale ale was the first beer brewed at our Portland Pub. This XPA gets its bitter twist from Nugget, and Northern Brewer hops, then delivers a pronounced citrus kick from Cascade, Centennial and Citra hops. Consider this your next hop obsession. | 5.9% | 58 |
| Deschutes Brewery | Black Butte Porter | Brown Porter | With a dark beer as our first and flagship brand, Black Butte defined Deschutes as a radical player. A slight hop bitterness up front enhances the distinctive chocolate and roasted finish. ItÕs prized for its creamy mouthfeel and intense complex flavors. | 5.2% | 30 |
| Deschutes Brewery | Jubel 15 | Wood and Barrel Aged Strong Beer | Base beer is an amplified "Winter Warmer" aged in used Pinot Noir and Bourbon barrels | 11.0% | 55 |
| Deschutes Brewery | Mirror Mirror '14 | Barrel Aged Barleywine | Barrel Aged Barley Wine | 11.2% | 53 |
| Deschutes Brewery | Mirror Pond Pale Ale | American Pale Ale | Mirror Pond Pale Ale is the quintessential northwest pale ale. Cascade hops and more Cascade hops give this tawny colored ale delicious hop-forward aroma and flavor. Pale malt allows the hops to linger, not overpower. | 5.0% | 40 |
| Deschutes Brewery | Obsidian Stout | American Style Stout | Deep, robust and richly rewarding, this is beer to linger over. Obsidian has distinct notes of espresso, chocolate, roasted malt and black barley, with just enough hop bite to cut the sweetness. | 6.4% | 55 |
| Deschutes Brewery | Pinedrops IPA | IPA | This lively IPA delivers a crisp and light malt body with ample citrus and pine notes from Chinook and Equinox hops. Inspired by the aromas and silence we experience when exploring the scenic pine forests just up the road from our brewhouse. | 6.5% | 70 |
| Deschutes Brewery | The Abyss '14 | Barrel Aged Imperial Stout | Base beer is a Russian Imperial Stout, aged in barrels previously containing Pinot Noir and Bourbon, 2% new oak, and spiced with molasses, vanilla, and cherry bark. | 11.0% | 70 |
| Deschutes Brewery | The Dissident '14 | Barrel Aged Sour | Base beer is an"Imperial" Belgian style Oud Bruin; Aged in Pinot Noir barrels with cherries, and soured with Brettanomyces and mixed bacterial cultures and aged for 1 year. | 10.0% | 25 |
| Deschutes Brewery | Zarabanda | Saison | A saison crafted in collaboration with chef Jose Andres. Subtle notes from pink peppercorn, lemon verbena, sumac and dried lime added to transport your tastebuds. | 6.5% | 13 |
| Deschutes Portland Public House | Azacca Single Hop Pale ale | Fresh Hop Ale | Fresh Hop Ale | N/A | 60 |
| Deschutes Portland Public House | Bachelor ESB | English-Style Extra Special Bitter | A well-rounded traditional style English pub bitter. It'sfull-flavored perfection comes from crystal malts, providing caramelized and toasted sugar notes, and generous amounts of English and domestic hops. | 5.3% | 50 |
| Deschutes Portland Public House | Fresh Hop city | Fresh Hop Ale | Base style is Imperial IPA. In addition to the kilned hop additions, this beer received wet Centennial hops in the hopback. | 8.2% | 80 |
| Deschutes Portland Public House | Session IPA | Session IPA | Session IPA | 4.3% | 60 |
| Deschutes Portland Public House | Strong Scotch Ale | Smoke Beer | Beechwood and peat smoked strong scotch ale | 9.5% | 35 |
| DESTIHL Brewery | Abbey's Single | Belgian-Style Table Beer | This is a Belgian-style abbey single crafted like those that Trappist monks brew for their own daily consumption. It is light bodied and pale in color with pleasant, spicy phenolics and subtle, fruity esters reminiscent of midwest heirloom fruit trees that give way to a floral and dry finish from noble hops and Belgian yeast. | 4.9% | 22 |
| DESTIHL Brewery | Amra Mango IPA | IPA | Amra, Sanskrit for mango, begins with a very pale West Coast-style IPA devoid of caramel malt character to allow the fruity aromas and flavors of Simcoe & Glacier hops to take center stage and meld perfectly with unreasonable amounts of mangos added to this fruit beer with attitude. | 6.5% | 52 |
| DESTIHL Brewery | Dosvidanya | Russian-style Extra Imperial Stout | Like a Russian Matryoshka or 'nesting' doll, the secret of Dosvidanya¨ Russian Imperial Stout lies locked deep within her mysterious & elaborate wooden layers. The hidden soul of this oak bourbon barrel-aged beer that we said Dosvidanya ('goodbye') to several months before revealing, is its rich flavors like dark chocolate, toffee, black cherries and coffee along with robust & roasty maltiness that finishes dry. | 12.5% | 84 |
| DESTIHL Brewery | Quadrupel | belgian-style abbey quadrupel ale | Our classic, Belgian-style Quadrupel Abbey Ale greets you with a stunning chestnut-garnet color and rich aroma of figs followed by dark fruit-like flavors of currants, dates and black cherries which give way to toffee, molasses and hints of lightly roasted fruity coffee and then leaves you with its capstone, spicy dry finish. | 11.6% | 27 |
| DESTIHL Brewery | Saint Dekkera Reserve Sour Ale - Flanders Oud Bruin | Flanders Oud Bruin | Our Saint Dekkera¨ Reserve Sour Ale series are naturally soured by spontaneous/wild secondary fermentation and aging in oak barrels with microflora wonderfully unique to our downstate Illinois terroir, where we embrace the individual, wild character of each barrel to produce beers with a wide array of acidity, sourness and unadulterated funkiness. | 7.2% | 15 |
| DESTIHL Brewery | Saint Dekkera Reserve Sour Ale - Fraise | Sour Ale | Our Saint Dekkera¨ Reserve Sour Ale series are naturally soured by spontaneous/wild secondary fermentation and aging in oak barrels with microflora wonderfully unique to our downstate Illinois terroir, where we embrace the individual, wild character of each barrel to produce beers with a wide array of acidity, sourness and unadulterated funkiness. | 4.9% | 16 |
| DESTIHL Brewery | The Duke of Normington | Imperial Saison | The Duke of Normington is the powerful elder statesman to our family of saisons. The nose of this imperial saison is reminiscent of black pepper & hibiscus, which is then met with flavors of added coriander and hints of cherry bubblegum esters. The beer's medium body is swept away by a bone-dry finish and subtle notes of traditional spicy Belgian yeast character. | 10.7% | 25 |
| DESTIHL Brewery | Wild Sour Series - Counter ClockWeisse | Berliner Weisse | This 'reverse engineered', Berliner-Style Weisse Bier is our interpretation of a traditional German-style sour wheat ale that is very pale light-bodied, low hopped, highly attenuated and pleasantly acidic and lemony-tart from our unique, spontaneous wild yeast and lactic fermentation. | 3.0% | 4 |
| DESTIHL Brewery | Wild Sour Series - Here GOSE Nothin' | Leipzig-Style Gose | Our Leipzig-Style Gose undergoes a spontaneous fermentation, similar to Belgian-style Gueuze/Lambic beers, and exhibits a complexity of acidic flavor and aroma contributed by wild yeast lactic fermentation. Lemon, lime and other citrus-like qualities are present in aroma and on the palate, which is balanced by the spicy character of added coriander and a mineral-mouthfeel from added sea salt. | 5.0% | 12 |
| DESTIHL Brewery | Wild Sour Series - Lynnbrook Raspberry Berliner Weisse | Berliner Weisse | Lynnbrook, named after our founder's family farm, is a wild Berliner-Style Weisse with raspberries added, resulting in a very refreshing beer presenting with fuchsia color and an aroma reminiscent of picking tart red raspberries growing next to an old, abandoned barn, with the raspberry-lemony aroma giving way to hints of brie and barnyard funkiness. The flavor is absent of any hops or bitterness and instead has initial impressions of subtle lemon and yogurt supported by tart, fresh raspberries and underlying lactic sourness. The beer's dry finish helps cut through some sweetness from the fruit. | 3.0% | 4 |
| Device Brewing Company | Anguish DIPA | Imperial IPA | Delicious West Coast double IPA with spicy, dank, and floral hop notes. | 8.5% | 80 |
| Device Brewing Company | Bottomtooth Best Bitter | Best Bitter | English-style pub ale brewed with Maris Otter, East Kent Goldings, and Dry English Ale yeast. Rich in flavor but oh so easy to drink. | 4.1% | 34 |
| Device Brewing Company | Brits In Moscow | Russian Imperial Stout | Rich and smooth Russian Imperial Stout with notes of coffee, treacle, raisin, and dark chocolate. | 9.5% | 60 |
| Device Brewing Company | Integral IPA | IPA | Well-balanced West Coast IPA with a generous dose of Mosaic | 7.0% | 50 |
| Device Brewing Company | Kid Casual Blond Ale | Blonde Ale | Light and refreshing single-hop blond ale. | 4.7% | 15 |
| Diebolt Brewing Company | Anton Francois French Ale | French Ale | A clean, refreshing French Ale with a light malt and fruity aroma, crisp malt flavor that makes its way to a slightly earthy, hop bitterness and bready malt finish. | 5.5% | 25 |
| Diebolt Brewing Company | Braggarts Brown Ale | American Brown Ale | Not quite American but not quite English. This Brown Ale straddles the pond nicely with a healthy dose of English hops, a bold roasty aroma and a smooth malt flavor with a slightly bitter finish. Not to brag but this is the best brown around town | 5.9% | 40 |
| Diebolt Brewing Company | Colorado Greenback Session IPA | Session IPA | Light, clean, hoppy, and refreshing. Our sessionable IPA will lure you in with an incredible citrus, floral, piney aroma while the delicate malt profile dances briefly on the palate before moving to a dry, bitter, grapefruit ending. Not too hoppy, not too malty. | 4.9% | 70 |
| Diebolt Brewing Company | Postcard Robust Porter | Robust Porter | A smooth, highly drinkable interpretation of a classic style. Subtle aroma of light coffee, chocolate, and roast with a slight earthy bitterness and a moderately sweet, creamy flavor that moves to a dry finish. | 5.6% | 30 |
| Dillon Dam Brewery | McLuhr's Irish Stout | Irish Stout | Traditional Irish Stout with Roasted Barley, Chocolate, and a smooth body | 5.4% | N/A |
| Dillon Dam Brewery | Sweet George's Brown Ale | English Brown | Smooth, Chocolately Brown ale | 5.8% | N/A |
| Dillon Dam Brewery | Yohan Bock | Bock | Traditional Bock style beer | 8.0% | N/A |
| Dodgeton Creek Brewing Company | Bear Lake IPA | IPA | Cascade hops backed up by more Cascade hops, and then a little more Cascade is brightened up by dry hopping with Amarillo hops to create a well balanced IPA. | 6.7% | 87 |
| Dodgeton Creek Brewing Company | Coffee Porter | Coffee Beer | A basic porter with coffee added from a cold extraction process. | 5.7% | 30 |
| Dodgeton Creek Brewing Company | English Mild Ale | English-Style Mild Ale | A traditional English Mild Ale. | 4.8% | 41 |
| Dodgeton Creek Brewing Company | Pumpkin Stout | Pumpkin Beer | Organic pumpkin, pumpkin pie spice and more hops than most would think are combined into a strong roasty stout. | 7.9% | 56 |
| Dodgeton Creek Brewing Company | Wee Heavy Scotch Ale | Scotch Ale | A moderately peated Scottish style Wee Heavy ale. | 8.2% | 43 |
| Dogfish Head Craft Brewery | Beer For Breakfast | Breakfast Stout | We took the original Chicory recipe, doubled the grain bill to hit 10% ABV, and tricked it out with all other sorts of delicious Breakfast-minded ingredients including lactose sugar (the sugar that lends Milk Stouts their character); barley malt smoked over local Fifer Orchards wood; maple syrup harvested from trees at Northfield Mount Hermon, the Western Massachusetts school where Sam and wife Mariah met; SteveÕs Smokey Double Dark roast coffee from J & S Bean Factory in St. Paul Minnesota (a special nod to one of SamÕs favorite bands Ð The Replacements, who hail from Minnesota and wrote one of SamÕs most beloved songs: Beer for Breakfast); and for the quintessential Delaware breakfast touch Ð 25 pounds of Rapa Scrapple, which was added to the mash. | 10.0% | 36 |
| Dogfish Head Craft Brewery | Bourbon Barrel Aged Palo Santo Marron | Barrel Aged Imperial Brown Ale | This version of Palo Santo was aged in Bourbon Barrels after aging in Palo wood. It has the a roasty vanilla backbone from the Palo wood that complexes nicely with the Bourbon notes from the Barrel giving it a smooth warming finish with complexities for caramel, spice and some fruit. One of two barrels produced. | 12.0% | 50 |
| Dogfish Head Craft Brewery | Choc Lobster * Contains Shellfish | Porter | A robust porter brewed with fresh Maine lobsters, dark cocoa powder, and a basil tea. | 5.6% | 40 |
| Dogfish Head Craft Brewery | Higher Math | Golden Ale | The base is a golden ale, fermented with cherries on cocoa nibs. | 20.0% | N/A |
| Dogfish Head Craft Brewery | Midas Touch | Mead/Honey Beer | This sweet yet dry beer is made with ingredients found in 2,700-year-old drinking vessels from the tomb of King Midas. Somewhere between beer, wine and mead, Midas will please the chardonnay and beer drinker alike. | 9.0% | 12 |
| Dogfish Head Craft Brewery | Pennsylvania Tuxedo | Pale Ale | A spruce-infused 8.5% ABV Pale Ale, Pennsylvania Tuxedo pays homage to the flannel-suited hunters and gatherers who dwell deep in the backcountry woods of Central PA. | 8.5% | 50 |
| Dogfish Head Craft Brewery | Shelter Pale Ale | Pale Ale | Brewed with a premium barley and northwestern Williamette and Columbus hops, Shelter Pale Ale has a fine malt backbone and a slightly nutty flavor. It's a versatile and quaffable beer. | 5.0% | 30 |
| Dogfish Head Craft Brewery | Sixty-One | IPA | The name Sixty-One is a reminder that this beer is our 60 Minute IPA with one new ingredient: Syrah grape must from California | 6.5% | 60 |
| Dogfish Head Craft Brewery | Squall IPA | IPA | Continually hopped and brewed with three types of malts, this Double IPA weighs in at 9.0% ABV. Also dry-hopped with Simcoe, Amarillo, Palisade and a special hop, Squall is a citrus forward IPA. | 9.0% | 85 |
| Dogfish Head Craft Brewery | The Seeds | Belgian Farmhouse | A refreshing Belgain-style farmhouse ale that combines a zesty mix of the fresh roots of ginger, dandelion and chicory complemented by a pils, wheat and rye malts with a dose of citrusy Pacific Northwest hops. | 6.2% | 25 |
| Double Barley | Thrilla In Vanilla | Vanilla Porter | A smooth, medium bodied porter brewed with our distinct homemade vanilla extract. Slight sweetness balanced nicely with malt bitterness. | 8.0% | 27 |
| Draught Works Brewery | "That's What She Said" Cream Ale | Cream Ale | This straw colored light ale is brewed using light barley malt, flaked barley, flaked corn, and lactose (sugar from milk). Lactose provides a slight sweetness while enhancing the body and mouth feel. The malt sweetness tops the hop flavor, aroma, and bitterness. This ale is brewed with an ale yeast strain and then allowed to lager at cold temperatures creating a clean, crisp, refreshing beer. | 5.2% | 18 |
| Draught Works Brewery | Clothing Optional Pale Ale | English Pale Ale | A beer not afraid to bare it all, just like the enthusiasts at Jerry Johnson Hot Springs, this Butte-copper hued, full-figured beer is a traditional English-style pale ale with earthy aromas and deep hop bitterness coming from the generous additions of English noble hops. | 5.2% | 37 |
| Draught Works Brewery | Myrna Loy American Sour | American Sour | This is an American-style Sour Ale with many layers of complexity. It has moderate levels of fruity-esters from the Saison yeast strain. Its largest characteristic is that of the acidity from the bacteria lactobacillus which creates lactic acid giving this beer a sour profile. The bitterness, hop flavor and aroma are very low to absent. This beer also has pink peppercorns providing a slight fruity spice character that creates a refreshing finish. There is also a subtle ginger and raspberry addition to add flavor complexity. | 5.6% | 7 |
| Draught Works Brewery | Pineapple Express Tropical IPA | IPA | This IPA was brewed with light caramel malts and Munich malts, with hops varieties that compliment the tropical fruits (Summer, Citra, and Simcoe providing citrus, apricot, melon and characteristics). We then added a generous portion of pineapple, mango, guava, papaya, and peach puree/juice (all natural). These tropical fruits come through slightly, mostly pineapple, in the nose and flavor, blending very well with the fruity hops of this IPA. | 7.4% | 63 |
| Draught Works Brewery | Scepter Head IPA | IPA | Seven insane additions of different hops create an assertive hop aroma of tropical fruits and citrus followed by fresh flavors of mango, pineapple, grapefruit and even coconut throughout each sip. Backed by a medium body and pleasantly pale-gold colored, this beer is brewed with 2-Row and caramel malts that can stand up to a beast of hops. | 6.1% | 68 |
| Dry Dock Brewing Company | Amber Ale | ESB | This deep copper ESB is the definition of balance. With each sip, rich malt opens up, revealing an earthy hop flavor and just enough bitterness to round it all out. | 5.8% | 49 |
| Dry Dock Brewing Company | Apricot Blonde | Fruit Beer | A misty golden blonde ale fermented with shiploads of fruit. A crisp, clean finish and just enough apricot to make this a favorite. Combine with sunshine and friends for full effect. | 5.1% | 17 |
| Dry Dock Brewing Company | Bligh's Barleywine Ale | English Barleywine | Malty and complex, this big beer has a strong caramel backbone supporting oak and whiskey flavors with hints of dark fruits. The nose wafts coconut, toffee and a smooth hint of alcohol. The flavor and aroma merge, becoming one after just a single sip. There is a touch of bitterness, and it will age nicely. | 9.4% | 30 |
| Dry Dock Brewing Company | Hefeweizen | Hefeweizen | A traditional German-Style wheat beer with a huge banana nose. Rouse yeast before pouring. | 4.3% | 12 |
| Dry Dock Brewing Company | Pilsner | Pilsner | Brilliant gold, crisp, German-style Pilsner with a wonderfully dry finish. Assertive doses of Saaz and Weyermann Pilsner malt will make German ex-pats weep for their homeland. | 5.1% | 43 |
| Dry Dock Brewing Company | Sommer Weizenbock | Weizenbock | While most examples of this bock-strength German wheat beer tend to be dark and malty, this summer we chose the scarce and delicious golden side of the style which lends itself to brilliant flavors of orange, citrus, vanilla, clove and of course, banana. Stay tuned this winter for its darker sister and careful, this one will sneak up on you. 6.8% ABV - 18 IBU | 6.8% | 18 |
| Dry Dock Brewing Company | Sour Apricot Blonde | Fruited Wood- and Barrel-Aged Sour Beer | Dry Dock's flagship Apricot Blonde Ale, soured in wine barrels. | 5.1% | 17 |
| Dry Dock Brewing Company | Wee Heavy | Wee Heavy | Castles and kilts; peat bogs and bagpipesÉ This Scottish style Wee Heavy is brewed with the finest Scottish malt and is nice when itÕs cold outside. Best enjoyed with haggis, neeps and tatties, or with your favorite scotch. Slˆinte mh˜r agad! (To your health) | 9.5% | 30 |
| Dry Dock Brewing Company | Whiskey Barrel Aged Double Coffee Porter | Imperial Porter | Cold brewed coffee was added to Dry DockÕs naked porter, which was aged in whiskey barrels to create this complex beer. Double Coffee Porter smells of roasted coffee and oak staves, with hints of dark chocolate and nuttiness to taste. This beerÕs creamy body comes from the addition of flaked barley. | 9.3% | 20 |
| Duck Foot Brewing | DUCK FOOT COCONUT MOLASSES BROWN ALE | American Brown Ale | Brewed with real toasted coconut and molasses that impart a nutty-sweet aroma flavor . These ingredients complement the notes of coffee, caramel, | 5.8% | 20 |
| Duck Foot Brewing | DUCK FOOT DOUBLE WHITE IPA | Double White IPA | Brewed with wheat to give it a | 8.6% | 88 |
| Duck Foot Brewing | DUCK FOOT SESSION IPA | N/A | This bright hoppy ale is designed to be enjoyed all day long. Crafted | 4.9% | 35 |
| Duck Foot Brewing | THE DUCK FOOT RED | American Gold Ale | Brewed with California Orange Blossom Honey. Honey | 5.6% | 30 |
| Due South Brewing Co. | Category 5 IPA | Imperial IPA | N/A | 8.5% | N/A |
| Due South Brewing Co. | Craft American Lager | German Pilsner | N/A | 4.6% | N/A |
| Due South Brewing Co. | Isle of MaGourdo | Pumpkin Ale | N/A | 5.5% | N/A |
| Due South Brewing Co. | Mexican Standoff | Imperial Porter with Chocolate, Cinnamon, Vanilla & Chili Peppers | N/A | 8.5% | N/A |
| Due South Brewing Co. | Mr. Crowley | American Barleywine | N/A | 9.2% | N/A |
| Dust Bowl Brewing Co. | Brain Spear | Barleywine | This aggressive dry hopped American-style Barleywine combines big malt flavors of caramel sweetness with a tropical, fruity hop presence and a bold but balanced bitterness. The use of Rye malt and Mosaic hops add complexity to this deliciously dangerous and drinkable brew. | 11.3% | 90 |
| Dust Bowl Brewing Co. | Hobo | Pilsner | This German style Pilsner uses 100% Pilsner Malt along with Magnum and Opal hops to create a light flavored, crisp, hoppy lager. Spicy lemon and grainy aromas; light malty flavors complement the clean hop flavors; finish is medium-dry with moderate bitterness. | 5.3% | 25 |
| Dust Bowl Brewing Co. | Naked Twister | Imperial Red IPA | A multitude of hops and a healthy dose of British and German specialty malts create this big, red, hoppy imperial IPA. Juicy hop aromas and flavors of citrus and tropical fruit are balanced by a medium/dry sweetness just enough to round out the assertive bitter finish. | 10.8% | 80 |
| Dust Bowl Brewing Co. | Public Enemy | Baltic Porter | Big, dark lager with notes of toffee, chocolate and coffee. Extremely smooth! | 9.3% | 35 |
| Dust Bowl Brewing Co. | Therapist | Imperial IPA | Science will try to tell you that the human tongue cannot detect more that 80 IBU of bittering; however, this hop centric Imperial IPA certainly will not leave you wanting for more. Big, bold hop aromas and flavors of citrus, tropical fruits, and apricot are bracketed by malty sweetness. | 10.4% | 100 |
| Eagle Creek Brewing Company | Georgia Tea Party Sweet Tea Amber | Amber Ale | This beer is a sweet Amber with Orange Pekoe tea leaves brewed into it. | 6.1% | 37 |
| Eagle Creek Brewing Company | Grass Roots Lemon-Lime Hefeweizen. | Fruit Beer | This Beer is a standard Hefeweizen with Meyer Lemon and Key Lime Juices blended in. Your quenticential Lawnmower Beer. | 6.1% | 20 |
| Eagle Creek Brewing Company | Low Country Pale Ale | Pale Ale | This Beer is a unique Dry Hopped Pale Ale with strong Piney notes. | 5.4% | 51 |
| Eagle Creek Brewing Company | Spot Tail Light Blonde Ale | Blonde Ale | This a great Beer for a day at the Beach, or refreshment for a day out Fishing. | 4.2% | 22 |
| Eagle Creek Brewing Company | Y2B (Year 2 Beer) | Imperial IPA | This beer is in honor of the celebration of our second anniversary. This beer has unique blend of eight hops: Magnum, Warrior, Summitt, Simcoe, Citra, German Tradition, Mosaic, and Zythos. | 10.3% | 85 |
| Echo Brewing Company | Balefire Red | Irish Red Ale | An easy drinking session ale with caramel and toffee notes | 4.9% | 20 |
| Echo Brewing Company | Hefeweizen | Hefeweizen | A German wheat beer. Banana and clove aroma and flavor | 5.2% | 12 |
| Echo Brewing Company | Munich Helles | Munich Helles Lager | A German Light Lager. Clean and crisp with a delicate malt accent | 4.9% | 21 |
| Echo Brewing Company | Pumpkin Ale | Pumpkin Beer | English Pale Ale brewed with pumpkin, lactose and spices. Pumpkin pie in a glass! | 6.8% | 8 |
| Echo Brewing Company | Vienna Lager | Vienna Style Lager | Austrian Lager. Sweet malt, toast and lightly hopped | 6.0% | 30 |
| Ecliptic Brewing | Canopus IPA | IPA | IPA featuring Simcoe Hops. | 6.8% | 65 |
| Ecliptic Brewing | Capella Porter | Brown Porter | Brown Porter with nice chocolate notes and creamy finish | 5.5% | 30 |
| Ecliptic Brewing | Orange Giant Barleywine- Bourbon aged | American Barleywine | Named after Giant Orange stars. This Barleywine spent 11 months in barerel. Tasty | 14.0% | 80 |
| Ecliptic Brewing | Spica Pilsner | Pilsner | German style Lellerbier featuring sterling hops. Refreshing | 5.5% | 36 |
| Eel River Brewing Company | Emerald Triangle AmericanIPA | IPA | American style, dry hopped IPA. Brewed and dry hopped with Magnum, Cascade, Centennial, Chinook and Simcoe Hops. | 6.7% | 60 |
| Eel River Brewing Company | Emerald Triangle Session IPA | Session IPA | American Style Dry Hopped Session IPA. Brewed and Dry Hopped with Magnum, Simcoe and Citra Hops | 4.5% | 37 |
| Eel River Brewing Company | Organic California Blonde Ale | California Blonde | Crisp California Blonde Ale. Delicate malt characteristics follow through to a refreshing crisp ale. | 5.8% | 13 |
| Eel River Brewing Company | Triple Exultation | English Style Old Ale | A rich caramelized sugar character with a delicate roasted note balanced by an aroma reminiscent of toffee and ripe fruit | 9.7% | 80 |
| Eel River Brewing Company | Twenty | Bourbon Barrel Aged Old Ale | English Style ole ale aged in Jack Daniels barrels for six months. | 11.0% | 80 |
| El Toro Brewing Company | El Toro Coco Chocolate Stout | Chocolate Stout | Dark Chocolate flavored oatmeal stout | 5.5% | 18 |
| El Toro Brewing Company | El Toro Ghost Chili Golden Ale | Chili Beer | Very spicy hot Bhut Jolokia chili beer in pale ale base | 15.0% | 4.5 |
| El Toro Brewing Company | El Toro Negro Oatmeal Stout | Oatmeal Stout | English STyled Oatmeal Stout. Smooth coffee chocolate roasted dark | 5.5% | 18 |
| El Toro Brewing Company | El Toro Oro Golden Ale | Classic English Pale Ale | Tawney Golden Colored, Dry smooth mild bitter pale ale | 4.5% | 21 |
| El Toro Brewing Company | Poppy Jasper Amber Ale | Amero-English Hoppier Than Northern English Brown | Malty, slightly roasty moderately hoppy and slightly sweet Amero-English style Brown Ale | 5.2% | 27 |
| Elevation Beer Co. | 8 Second Kolsch | Kšlsch | Light hybrid style crisp, subtle ale yeast fruit notes with crisp bready lager finish. | 4.2% | 12 |
| Elevation Beer Co. | Apis IV | Belgian Quadrupel | Notes of plum, fig, molasses, honey, and spicy Belgian yeast. | 10.9% | 41 |
| Elevation Beer Co. | Lil Mo Porter | Robust Porter | Coffee and chocolate notes balanced floral hop bitterness. | 6.2% | 21 |
| Elevation Beer Co. | Oil Man | Bourbon Barrel Aged Imperial Stout | Bourbon and Oak notes with some tobacco and dark chocolate. | 11.2% | 50 |
| Elevation Beer Co. | Seniorita | Horchata spiced Imperial Porter | Milksweet chocolate notes with a hint of cinnamon and vanilla. | 8.4% | 35 |
| Elevator Brewery | Dirty Dicks Nut Brown | Northern English Brown Ale | nut brown ale features a deep mahogany color, rich malt character with toffee and chocolate barley malts combine to linger in a smooth finish. | 5.2% | N/A |
| Elevator Brewery | Elevator Extra | German style Lager | A smooth golden German-style beer that originated in Cologne. A light body leads to a soft, lingering finish with the slightest hint of grapefruit. | 4.5% | N/A |
| Elevator Brewery | Mogabi | German Wheat Ale | this bright ale is brewed with white wheat, amber in color, with citrusy aromas and abundantly dry hopped with amarillo hops. | 5.5% | N/A |
| Elevator Brewery | Three Frogs IPA | IPA | Bold IPA with a lot of hops. Dry hopped with a distinct floral essence. | 7.6% | N/A |
| Elliott Bay | Organic No Doubt Stout | Oatmeal Stout | Robust Stout | 6.2% | 20 |
| Epic Brewing | Big Bad Baptist | Imperial Stout | This luxuriously rich imperial stout is aged in used whiskey/bourbon barrels and then infused with real coffee and coca nibs - a coffee-loverÕs dream! Keep an eye on the release number as every batch gets a different dose of coffee. | 11.7% | 42 |
| Epic Brewing | Brainless on Cherries | Belgian-style ale | We put our award winning Brainless¨ Belgian Golden Ale into used French Oak red wine casks with organic cherry puree for a secondary fermentation and maturation. Dry, yet fruity with notes of wine and oak. | 11.0% | 9 |
| Epic Brewing | Brainless on Peaches | Belgian-style ale | We put our Brainless¨ Belgian Golden Ale into used French Oak white wine casks with organic peach puree for a secondary fermentation and maturation. Dry and aromatic with fruity notes of peach, wine and oak. | 11.0% | 9 |
| Epic Brewing | Double Skull | Doppelbock | A warm, reddish-brown authentic lager with aromas and flavors of preserved fruit, dark toasted bread, and caramel. With six different malts and enough noble Hops to add balance, it is both restrained and insistent. | 8.8% | 8 |
| Epic Brewing | Elder Brett | Brett Golden Ale | Elder Brett has an aroma rich with the musty, barnyard-like character that typifies Brettanomyces yeast as well as remnants of white wine and peaches picked up from its secondary fermentation in used Brainless¨ on Peaches barrels. | 8.8% | 8 |
| Epic Brewing | Hopulent | IPA | A big beer with complex malt flavor and excessive hops. The character of Hopulent IPA is over the top, too much of everything - a hop headÕs delight! | 8.9% | 64 |
| Epic Brewing | Smoked & Oaked | Belgian-style ale | Smoked cherry wood malt brings a smoky sweetness to the caramel malts and a bit of peat flavor with Belgian-style yeast. The entire batch aged in whiskey barrels dries out the perceived sweetness of the caramel malt leaving an almost scotch-like taste. | 11.0% | 16 |
| Erie Brewing Co. | Erie Oktoberfest | Oktoberfest | A lager beer containing a roasted, chocolate malt flavor and color with a smooth, clean, crisp finish. | 7.8% | 16 |
| Erie Brewing Co. | Johnny Rails | Pumpkin Beer | Johnny Rails is a fruit beer with delicious flavor, a great nose, and the perfect poise of pumpkin and spice. | 6.5% | 12 |
| Erie Brewing Co. | Mad Anthony's APA | American Pale Ale | A great showcase of American Hops, Mad Anthony's is the perfect balance of malt and hop flavors. | 5.5% | 40 |
| Erie Brewing Co. | Railbender Ale | Scottish Ale | Erie Brewing Company's flagship beer features a deep, malt flavor and a caramel sweetness lingering in a soft hop finish. | 6.8% | 26 |
| Erie Brewing Co. | Soleil Shandy | Fruit Beer | (Pronounced So-lay) Soleil Shandy is refreshing and flavorful; light-bodied, possessing raspberry tartness with a mild lemon, malty aroma. | 3.5% | 15 |
| Escape craft brewery | Midnight Express | Stout | House roasted coffee beans, dark cocoa powder, Madagascar vanilla beans come together to form a fantastically smooth & rich oatmeal milk stout | 6.0% | 29 |
| Escape craft brewery | R&R | Rye Red IPA | Our playful blend of Irish Red, West Coast IPA, and by combining a velvety smooth, Rich Irish malt body, amazing west coast hop aroma and rye spice dance and your tounge | 7.7% | 70 |
| Evans Brewing Company | Chocolate Porter | Baltic Porter | A smooth, full bodied porter with hints of chocolate and coffee flavors. | 7.9% | 15 |
| Evans Brewing Company | Hefewiezen | Hefewiezen | AN AMERICAN FILTERED WHEAT BEER, DELIVERING A SWEET TASTE OF CITRUS, BANANA AND SPICES. | 4.9% | 8 |
| Evans Brewing Company | Oak Lore - Brown Ale | Old Ale | A complex brown with hints of chocolate, coffee and oak flavors. | 7.2% | 20 |
| Evans Brewing Company | Pollen Nation - Honey Blonde | Blonde Ale | Balanced, straw colored blonde ale with subtle orange blossom honey aroma and clean finish. | 5.2% | 14 |
| Evans Brewing Company | Schwarzbier | Schwarzbier | Award winning black lager. | 4.8% | 21 |
| Excel Brewing Company | 3rd Anniversary Saison | Saison | Saison aged in a variety of red wine barrels. | 9.0% | 20 |
| Excel Brewing Company | Lefty's Lager | Munich Helles Lager | Munich style helles lager named after Excel's founding father, Edward "Lefty" Meier. | 5.0% | 18 |
| Excel Brewing Company | Oktoberfest | Oktoberfest | Malty & smooth, our traditional German style MŠrzen lager is brewed with Vienna, Munich & Melanoidin malts. | 5.5% | 22 |
| Excel Brewing Company | Piasa Pilsner | Classic American Pilsner | Named after the mysterious winged beast that haunts the bluffs along the Illinois side of the Mississippi, this pre-prohibition style pilsner this pre-prohibition style beer celebrates the early American take on classic German pilsners. | 5.0% | 25 |
| Excel Brewing Company | Southside Stout | American Stout | Loads of roasted barley and dark caramel malts combine with citrusy American hops in this dark, American Stout from Breese's South Side. | 6.5% | 40 |
| Faction Brewing | 2-Hop Pale | N/A | Pale made with Mosaic and Equinox hops | 5.8% | 40 |
| Faction Brewing | A-Town Pale | N/A | American style pale hopped with Simcoe and Centennial | 5.5% | 40 |
| Faction Brewing | Faction Pale | N/A | Our flagship Pale made with Simcoe, CTZ and Mosaic | 5.2% | 45 |
| Faction Brewing | Nate's New World Kolsch (Pro-AM) | Kšlsch | Kolsch-style with Simcoe, Mellon, Mosaic and Saaz | 4.8% | 37 |
| Faction Brewing | Puddy Porter | Baltic Porter | GABF 2014 medalist, fermented with lager yeast and hosting a huge malt bill. | 7.5% | 28 |
| Faction Brewing | Red | Red Ale | American Red Ale dry hopped with Cascade, CTZ and Centennial | 5.6% | 95 |
| Factotum Brewhouse | #MZA | IPA | A tropical IPA brewed with Mosaic and Zythos hops made by guest brewer Jorge Chavez | 7.2% | 63 |
| Factotum Brewhouse | Dwyer's Ire | Irish Red Ale | A traditional Irish red ale brewed in honor of guest brewer Craig Hewitt's great-grandfather. | 5.1% | 25 |
| Factotum Brewhouse | Fršnen | Kšlsch | Our pro-am entry from homebrewer Scott DeVelbiss. A Kšlsch with notes of fruit and white wine. | 6.4% | 18 |
| Factotum Brewhouse | Peach Cobbler Cream Ale | American Fruit Ale | A cream ale brewed with peaches and cinnamon. Made by guest brewers Darci A. and Josh F. | 5.0% | 20 |
| Factotum Brewhouse | Red Jungle | Double Red Ale | A tropical red ale made with Mosaic, Zythos, and Galaxy hops. | 6.3% | 68 |
| Fair State Brewing Cooperative | India Pale Ale | IPA | Dry, straw-colored IPA that's heavy on the hop flavor and aroma. Brewed with Horizon, Chinook, Crystal, Columbus, and Amarillo hops for a balance of citrus, pine, and dank flavor and aroma. | 6.4% | 64 |
| Fair Winds Brewing Company | Howling Gale IPA | IPA | Citrusy, West Coast style IPA | 7.2% | 82 |
| Fair Winds Brewing Company | Quayside Kolsch | Kšlsch | German golden ale. Lightly hopped with Noble varietals | 4.5% | 22 |
| Fair Winds Brewing Company | Sessions in the Abyss | Session IPA | Smooth malt breadiness. Filled with Citrus flavor and aroma | 4.5% | 35 |
| Fair Winds Brewing Company | Siren's Lure | Saison | Fruity hop-forward Saison with tart, dry finish | 7.2% | 35 |
| Fall Brewing Co. | 2AM Bike Ride | Stout | Dark Horse coffee and vanilla bean stout. | 5.0% | N/A |
| Fall Brewing Co. | Green Hat IPA | Imperial Pale Ale | Hop forward San Diego style IPA. Hopped with Citra, Centennial, Crystal & Simcoe Hops. | 7.3% | N/A |
| Fall Brewing Co. | Jazz Hands | Berliner Weisse | Light, tart & very refreshing. The perfect summer beerÉfor a harsh San Diego winter! | N/A | N/A |
| Fall Brewing Co. | Plenty For All | Pilsner | Pilsner brewed in the California Common Style. | 4.8% | N/A |
| FATE Brewing Company | Barrel Aged Sour Belgian Quad | Belgian Quad | This super limited release Belgian Style Quad was brewed in 2014. It then sat for 14 months in Leopold Brothers Peach Whiskey barrels with a secret recipe of wild yeast and bacteria. ItÕs dark, fruity and tart. | 10.6% | 26 |
| FATE Brewing Company | Citra IPA | IPA | Our Pro-Am entry. This recipe, designed by local home brewer Ryan Lotter was brewed on July 20th, 2015 in our brewery by Ryan and Jeff (our Head Brewer). ItÕs a single hop IPA made with Citra hops. | 6.6% | 65 |
| FATE Brewing Company | India Red Ale | Indian Red Ale | This brew has a nice big malt flavor and balanced hop bitterness. The Mosiac and Azacca hops lend hints of maraschino cherry, tropical guava and mango to this India Red Ale. | 7.2% | 89 |
| FATE Brewing Company | Laimas | Kšlsch | Laimas, 2014 GABF Gold Medal winning German-Style Kšlsch, is a delicately balanced beer with subtle lime flavors and a sessionable quality. Its fresh taste comes from the German Pilsner malt and noble hops. | 5.0% | 20 |
| FATE Brewing Company | Pale Ale | Pale Ale | This seasonal Pale Ale is brewed with tropical Australian hops (Summer and Galaxy) and a touch of Citra to give this ale bright citrus aromas and flavor. Hints of tropical orange and pineapple notes. | 5.5% | 38.4 |
| FATE Brewing Company | Uror | Gose | This traditional German-Style sour mashed wheat ale has a touch of coriander, salty bread character and refreshing, tart crispness. Notice the hints of tart pineapple, lemon rind and a mild bready yeast quality. | 4.8% | 10 |
| Feather Falls Casino Brewing Co | Dancing Trees | Hefeweizen | Light-bodied blonde unfiltered German Wheat beer with a fluffy white foam head. Features spicy and tart flavors balanced with a rich malty wheat flavor. | 4.3% | 30 |
| Feather Falls Casino Brewing Co | Naughty Native IPA | IPA | Full-bodied with a dark amber color. Very hoppy, featuring bold flavors and aromas with complex citrus, pine and herbal characteristics. A nice sharp finish. | 6.5% | 50 |
| Feather Falls Casino Brewing Co | Soaring Eagle | Pilsner | Actually a true Czech style lager, with imported ÒSaazÓ hops from the Czech Republic and Pilsner malt from Germany. Light golden in color with a noble aroma and a slight citrus finish. | 4.3% | 4 |
| Feather Falls Casino Brewing Co | Sticky Bee | Honey Wheat Ale | A medium-bodied, golden amber filtered ale infused with local honey. | 4.0% | 18 |
| Feather Falls Casino Brewing Co | Volcano Mudslide | Sweet Stout | Full-bodied with a deep dark color and a creamy foam head. Features rich cocoa, coffee and chocolate scents. | 6.0% | 20 |
| Fiction Beer Company | Are Redheads Supernatural | Saison | Belgian Saison with Hibiscus and Makrut Lime Leaf | 6.0% | 25 |
| Fiction Beer Company | Feely Effects | Milk Stout | Milk Stout brewed with Green Tea and Chocolate | 5.8% | 30 |
| Fiction Beer Company | Heart of Hearts | Belgian Fruit Beer | Belgian Triple with Dragonfruit | 8.5% | 32 |
| Fiction Beer Company | Subtle Ruse | Czech Pilsner | Czech style Pilsner using El Dorado hops to provide moer character and aroma | 5.0% | 40 |
| Fiction Beer Company | Waves and Ripples | Gose | German style sour wheat with coriander, lime, and cardamom. | 4.0% | 5 |
| Fifth street brewpub | Dandelion Saison | Field beer | Belgian Saison brewed with Organic Dandelion greens. | 6.5% | N/A |
| Fifth street brewpub | Dry'rish Stout | Irish Dry Stout | Traditional Irish Dry Stout brewed with East Kent Golding | 4.2% | N/A |
| Fifth street brewpub | Up Fifth Creek | Wheat Wine | Brewed to celebrate our first Anniversary of brewing for a year | 8.9% | 75 |
| FiftyFifty Brewing Co. | Coffee BART | Barrel Aged Blend | BART (Barrel Aged Really Tasty) is a blend of Imperial Stout and Barleywine aged in Bourbon barrels, and infused with cold pressed coffee. Spectacular. | 12.0% | 78 |
| FiftyFifty Brewing Co. | Eclipse | Barrel aged Imperial Stout | Imperial Stout aged in Bourbon Barrels for over 100 days. Chocolate, espresso, oak, and a complex finish. | 12.5% | 75 |
| FiftyFifty Brewing Co. | Old Conundrum On Wood | Barrel Aged Barleywine | Barleywine aged in Bourbon barrels for 6 months. Hints of vanilla, oak, toffee, with a nice warm finish | 12.0% | 80 |
| FiftyFifty Brewing Co. | Spring Fever | Golden Ale | Golden Ale brewed with honey, lemongrass and orange peel. | 4.5% | 15 |
| Figueroa Mountain Brewing Co. | 5th Anniversary | German Dopplebock | This traditional style Dopplebock has a moderate roast flavor and has been barrel-aged in Rum barrels. A touch of alcohol comes through, with hints of toasted bread and malty sweetness. | 11.5% | 35 |
| Figueroa Mountain Brewing Co. | Danish Red Lager | Vienna Style Lager | Inspired by the Danish town of Solvang, this Vienna lager blends European lager malt and sweet caramel malts, creating a beautiful amber hue. | 5.5% | 23 |
| Figueroa Mountain Brewing Co. | Davy Brown Ale | American Brown Ale | Enjoy this rustic, mocha-colored ale inspired by 19th Century pioneer, Davy Brown. ÊNotes of caramel, chocolate and coffee make this the perfect comfort beer. | 6.0% | 40 |
| Figueroa Mountain Brewing Co. | Figtoberfest | German Style Oktoberfest | This beautiful amber lager has gentle caramel/toast characteristics coming from traditional German malts. These notes play well with noble hop varieties in this true to form German Style Oktoberfest. | 5.7% | 30 |
| Figueroa Mountain Brewing Co. | Gibraltar | German Style Altbier | Using a German ale yeast similar to Kolsch, this Reddish/Brown ale is known for its balance between both malt and hops. Subtly toasty, with a hint of fruit character this ale is conditioned cold for a long period of time much like a lager. | 5.4% | 28 |
| Figueroa Mountain Brewing Co. | Lighter Than I Look | American Style Dark Lager | This classic dark Lager is a spin off from the traditional German style. Dark smooth and a hint of roast are what make up this beer that is brewed with North American hops. | 5.2% | 16 |
| Figueroa Mountain Brewing Co. | Magpie Baltic Porter | Baltic Style Porter | Named after the yellow-billed Magpie, this Baltic porter is brewed as a lager which results in an ultra-clean taste. ÊTraditional notes of chocolate, caramel and coffee makes this the perfect beer to satisfy your cravings. | 8.0% | 25 |
| Figueroa Mountain Brewing Co. | Paradise Road Pilsner | Bohemian Pilsner | Refresh with this Bohemian style lager inspired by the streams and waterfalls along Paradise Road. ÊEnjoy the delicate balance of European lager yeast and German Noble hops. | 5.5% | 20 |
| Figueroa Mountain Brewing Co. | Sisquoc Bock | German Bock | Dark in color and fermenter with German lager yeast. A firm malty backbone chocked full of raisin, caramel, melanoidins and cold conditioned for an extended period of time to produce a clean, crisp finish. | 6.0% | 35 |
| Figueroa Mountain Brewing Co. | Stagecoach Stout | Oatmeal Stout | Adventurous notes of dark caramel, chocolate, espresso, and roasted malt. | 5.6% | 26 |
| Figueroa Mountain Brewing Co. | Stearns Stout | Classic Irish Style Dry Stout | Traditionally roasty and coffee-like without overpowering bitterness or astringency and full-bodied despite its low alcohol content. | 4.0% | 25 |
| Figueroa Mountain Brewing Co. | Surfliner Lager | Kellerbier Unfiltered German Style Lager | Soft, smooth and easy-drinking pale lager brewed with top-quality, imported European pilsner malt and noble German hops, honey-like and malt-forward with background aroma of meadow hops. | 4.0% | 20 |
| Figueroa Mountain Brewing Co. | Weiss Weiss Baby | American Style Wheat beer without Yeast | Weiss Weiss Baby is a light-bodied filtered Crystal Weiss beer filled with notes of fresh cut grass and a hint of baked bread that finishes with the slightest bit of spice. | 4.5% | 30 |
| Figueroa Mountain Brewing Co. | Wrangler Wheat | American Style Wheat Beer with Yeast | Work up your taste buds with flavors and aromas that are grainy and cereal-like with notes of tropical fruits and spices. | 4.5% | 30 |
| Finback | I Feel the Universe | Gose | Salty, tart gose with a touch of passion fruit | 5.0% | 5 |
| Finback | Lazy Ax | Imperial Stout | Imperial Stout brewed with chocolate and coffee | 11.0% | N/A |
| Finback | Oscillation | Ipa | IPA | 7.5% | N/A |
| Firefly Hollow Brewing Co | Cone Flakes | Imperial IPA | Grapefruit, Passion Fruit, and a bit of Mango battle it out with a hint of toasty malt. | 7.7% | 90 |
| Firefly Hollow Brewing Co | Oops! Barrel Blend #1 | Barrel aged wheat | Wheat ale in plum-touched barrels, with a bit of brett. Dry, light tartness, crisp, and highly carbonated. | N/A | 5 |
| Firefly Hollow Brewing Co | Red Lantern | Irish Red Ale | Sweet and dry malt with a hint of roast in the finish. | N/A | 23 |
| Firefly Hollow Brewing Co | The Dire Chinchilla | American Barley Wine | If gummy bears and strawberry shortcake could make a barley wine, yet keep it balanced like a pale ale... Something like that. | 9.8% | 50 |
| Flix Brewhouse | 10 Day Scottish Ale | Scottish Ale | Malty, drinkable traditional Scottish export | 5.2% | N/A |
| Flix Brewhouse | Brambler | Blackberry Flanders Red | Sour Ale | 6.0% | N/A |
| Flix Brewhouse | Lucky George Smoked Porter | Smoked Porter | Porter brewed with cherry wood smoked malt. Sweet smokiness, big chocolate, and coca notes. | 6.4% | N/A |
| Flix Brewhouse | Quadzilla | Barrel Aged Quad | Big and boozy, with notes of smoke, char, cooked sugar and fruits. | 10.4% | N/A |
| Flix Brewhouse | Saison De Walt | Saison | Slightly Funky and very deliciously refreshing | 6.2% | N/A |
| Flix Brewhouse | Selvatica | Wild Ale | Dry, tart and refreshing | 6.0% | N/A |
| Flix Brewhouse | Tears of Our Enemies | Saison | Farmhouse style ale, brewed with Amarillo, Sorachi Ace, Australian Summer, and Sterling hops. Slighlty funky, with big citrus aroma. | 7.4% | 42 |
| Flix Brewhouse - Carmel | Generation Alt | German Alter | Generation Alt is a traditional German Altbier. Extremely drinkable with complex malt flavors of bread and caramel balanced by earthy and floral noble hop flavors. | 5.2% | 35 |
| Flix Brewhouse - Carmel | Mario Gose | Leipzig-Style Gose | Mario Gose has a soft, tart, refreshing acidity from a lactic acid producing bacteria during fermentation. The traditional ingredients of salt and coriander give it a unique complexity to compliment the tart finish. | 2.8% | 13 |
| Flix Brewhouse - Carmel | Muscles from Brussels | Belgian IPA | The Muscles from Brussels is a hybrid style hopped and brewed to the strength of an American IPA, but fermented with Belgian yeast; light bodied and very drinkable with a hop character that can flex with the best of them featuring a myriad of tropical flavors including peach, lemon, lime, and melon. | 7.0% | 70 |
| Flying Dog Brewery | Bloodline | Blood Orange Ale | Brewed with citrus-forward hops (Citra and Galaxy) along with blood orange juice and peel for both citrus sweetness and bitterness | 7.0% | 40 |
| Flying Dog Brewery | Brewhouse Rarities Juniper White IPA | White IPA | A concept pitched by our packaging manager and inspired by a good gin and tonic on a hot summer day, juniper berries and lime zest replace traditional elements of coriander and orange | 6.5% | 40 |
| Flying Dog Brewery | Dead Rise | Spice, Herb, or Vegetable Beer | Brewed to highlight the indelible spice through bright citrus hop character and a crisp, tart finish | 5.6% | 13 |
| Flying Dog Brewery | The Gourd Standard | Pumpkin Beer | Pumpkin pie spices and subtle hint of ginger meld with spicy Noble hops, backed by graham cracker malt notes | 6.7% | 60 |
| Flying Dog Brewery | The Truth | Imperial IPA | Over three years in the making, this beer combines some of the most distinct Pacific Northwest hops available today for huge citrus and stone fruit bitterness | 8.7% | 120 |
| Foothills Brewing | Barrel Aged Sexual Chocolate | Russian Imperial Stout | A cocoa infused Imperial Stout. Opaque black in color with a dark brown head. Big chocolate and bourbon aroma with notes of espresso, blackstrap molasses, dark sweet toffee and dark fruit. | 9.8% | 85 |
| Foothills Brewing | Cottonwood Pumpkin | Pumpkin Beer | This crisp, dry ale uses organic cinnamon, nutmeg, cloves and ginger brewed with real pumpkin and a blend of North American and British malts to give MomÕs pumpkin pie some serious competition. | 5.3% | 5.2 |
| Foothills Brewing | Jade IPA | IPA | Bold, citrusy Pacific Jade hops lend striking tropical fruit notes and a hint of peppery finish to this easy-drinking IPA. Dry hop additions of Chinook and Citra add heady aroma and bold flavor. | 7.4% | 86 |
| Foothills Brewing | September IPA of the Month ("Coach") | IPA | A great fall IPA, flavored with Horizon and Amarillo hops, and double dry-hopped with Chinook for an earthy, piney body with citrusy grapefruit notes. | 6.9% | 72 |
| Foothills Brewing | Torch Pilsner | Bohemian Pilsner | A traditional Bohemian Pilsner brewed with Saaz hops for a spicy mouthfeel and classic tart finish. | 5.3% | 35 |
| Fort Collins Brewery & Tavern | Barrel-Licked Bock | Barrel-Aged Maibock | Lagered for 3 months then barrel-aged in Rye Whiskey Barrels for 3 months, this lager has notes of vanilla and toffee with a smooth, warming sweetness. | 6.4% | 34 |
| Fort Collins Brewery & Tavern | Farm Dog, Farmhouse Ale | Saison | A woman (and manÕs) best friend, Farm Dog is a refreshing and mildly spicy ale with a distinctive yellow-orange hue and a thick rocky white head. Fruity, citrus esters and peppery yeast are supported by a soft, sweet malt character. | 7.0% | 24 |
| Fort Collins Brewery & Tavern | Major Tom's Pomegranate Wheat | Fruit Wheat Beer | This unique creation of a fruit beer is infused with pomegranate and pink peppercorn. The result is a striking straw blonde color and sweet tart finish. | 5.1% | 34 |
| Fort Collins Brewery & Tavern | Oktoberfest | Oktoberfest | A single decoction mash unleashes the complexity and depth of the Vienna, Munich and Caramel malts that create this beerÕs distinct aroma and flavor. German noble hops balance this rich and malty lager with a bouquet of aromas. Prost! | 6.0% | 24 |
| Fort Collins Brewery & Tavern | Oldwyn's Wild Sister | Brett Beer | Aged for 6 months, Oldwyn, Olde English Ale's Wild Sister has wild brett to add to her malt driven funkiness. | 8.6% | 40 |
| Founders Brewing Co | All Day IPA | Session IPA | An all-day IPA naturally brewed with a complex array of malts, grains and hops. Balanced for optimal aromatics and a clean finish. | 4.7% | 42 |
| Founders Brewing Co | Backwoods Bastard | N/A | Expect lovely, warm smells of single malt scotch, oaky bourbon barrels, smoke, sweet caramel and roasted malts, a bit of earthy spice and a scintilla of dark fruit. ItÕs a kick-back sipper made to excite the palate. | 10.2% | 50 |
| Founders Brewing Co | Porter | Porter | Pours silky black with a creamy tan head. The nose is sweet with strong chocolate and caramel malt presence | 6.5% | 45 |
| Founders Brewing Co | reDANKulous | Imperial Red IPA | It pours a pleasing burnt amber with some sweetness due to the Caramalt and roasted barley used in the malt bill. The spicy, piney, tropical complexities of Chinook, Mosaic and Simcoe hops hit you right away with their dank aromaÑand they stick around. | 9.5% | 90 |
| Founders Brewing Co | Rubaeus | N/A | Optimizing the flavor of fresh raspberries added at multiple stages during fermentation, this stunning berry red masterpiece is the perfect balance of sweet and tart. | 5.7% | 15 |
| Four Sons Brewing | Beach Pail | Pale Ale | Single hopped pale ale with El Dorado, strong hop flavor, low bitterness. Loads of tropical fruit flavors. | 5.9% | 40 |
| Four Sons Brewing | O'Sonset | Irish Red Ale | Irish Red ale, hints of caramel and toffee followed by a slight roasted quality which lends to a semi-dry finish. | 5.5% | 21 |
| Four Sons Brewing | The Coco | Amber Ale | Full-bodied Amber ale brewed with toasted coconut flakes. | 5.2% | 26 |
| Four Sons Brewing | The Great One | Imperial IPA | Malty, full-bodied IIPA with a blend of 6 different hops. Named after, "The Great One" himself. | 9.9% | 99 |
| Freak'N Brewing Company | Freak'N Raspberry Wheat | American Wheat Ale | Raspberry Puree from Oregon gives this American Style Wheat Ale a refreshing raspberry taste. Perfect for the Arizona summer! | 5.2% | 22 |
| Freak'N Brewing Company | Sweet Thang Crme BržlŽe Imperial Milk Stout | Imperial Milk Stout | A big beer that's pleasing to beer and dessert lovers alike. 3 types of sugar impart lingering sweetness. Dark roasted malts add caramel and coffee notes. Hops bring a touch of bitterness to balance the sweetness. Real vanilla beans and cardamom adds more layers of flavors and aromatics. | 9.2% | 42 |
| Fremont Brewing | Bourbon Abominable | Barrel Aged Strong Beer | Aged in 15 year-old American oak whiskey barrels, Bourbon Abominable achieves distinct bourbon, oak, and vanilla flavors from barrel aging, balanced by chocolate roast malt, Noble hop aroma, and subtle spice. | 11.0% | 65 |
| Fremont Brewing | Bourbon Barrel Aged Dark Star | Barrel Aged Strong Stout | Aged in 15 year-old single use Kentucky bourbon barrels. The roasted and chocolate malts complement the smooth oats to bring you a stout delight wrapped in the gentle embrace of bourbon barrel aged warmth | 11.0% | 50 |
| Fremont Brewing | Coffee Cinnamon Bourbon Abominable | Barrel Aged Strong Beer | This limited edition of Bourbon Abominable incorporates cold brew coffee extract and cinnamon bark to complement the bourbon, oak, cacao, and leather notes of B-Bomb. This yearÕs release was aged in 12 and 15-year old American Oak bourbon barrels and is a blend of 24 and 12-month old barrel strength Abominable Ale. | 11.0% | 65 |
| Fremont Brewing | Summer Ale | Pale Ale | Tangerine flower in a glass, endless days distilled into nectar of barley and hops. One grain, one hop. SimplicityÉyet, so much more. | 5.2% | 45 |
| Fremont Brewing | The Lamb | Brett Beer | This saison is brewed with Northwest hops, aged for 3 years in oak wine barrels with Brettanomyces lambicus to produce pear and apple notes and a distinct but gently funky farmhouse character. | 6.5% | 30 |
| Full Tilt Brewing | Baltimore | Strong Pale Ale | Full Tilt Brewing's Baltimore Pale Ale is an American style pale ale brewed with only the finest American hops and Barley. Baltimore Pale Ale utilizes Nugget, Columbus, Summit, and Crystal hops in a blend which provides for an unforgettable aroma apparent from the very instant it is served and a full, pleasant taste which will satisfy your tastebuds no matter what time of year this brew finds you | 6.3% | 55 |
| Full Tilt Brewing | Berger Cookie Chocolate Stout | Sweet Stout | Full Tilt BrewingÕs BERGER COOKIE CHOCOLATE STOUT is brewed with BaltimoreÕs legendary dessert. This Sweet Stout starts with grist of 2-Row Pale, Crystal 85L, Carapils, Chocolate Malt, | 6.0% | 36 |
| Full Tilt Brewing | In Memory Of... | Pilsner | Full Tilt Brewing's IN MEMORY OF... is brewed and inspired as a memorial to all who so valiantly fought, served, and gave the ultimate sacrifice so that we may be free to follow our dreams and craft brews such as this. A portion of the proceeds from this crisp, refreshing Pilsner will will go to the Military Family Relief Fund to carry on programs which perpetuate the memory of fallen service members and to comfort their survivors. "TIME WILL NOT DIM THE GLORY OF THEIR DEEDS." | 5.3% | 40 |
| Full Tilt Brewing | The Bay IPA | Session IPA | Full Tilt BrewingÕs THE BAY IPA was inspired by relaxing all-day boat trips on the iconic Chesapeake Bay. Just as this session IPA pairs with a sunny day on the bay with its crisp mouth-feel and citrusy hop presence, Full Tilt has partnered with the Chesapeake Bay Trust, to whom we will donate a portion of the proceeds for bay restoration. The Trust is best known for their unique blue and white Maryland license plates. Grab a sixer of The Bay IPA, find a friend with a boat, and ÒTreasure the ChesapeakeÓ. | 4.5% | 55 |
| Funkwerks | Deceit | Belgian-Style Golden Ale | Inspired by Belgian Tripels and Golden ales, this Belgian-Style Golden Ale is deceptively palatable as the alcohol percentage is masked by complex characteristics introduced by our unique Belgian yeast strain. This Gold-Medal winning beer is full of pleasant fruit notes that carry the beer to a dry finish that will leave you begging for more. | 8.5% | 20 |
| Funkwerks | Raspberry Provincial | Belgian-Style Sour Fruit Ale | In the summer of 2013 we took a test batch of our Berliner Weisse style summer ale, Provincial, that didnÕt quite hit gravity, and decided to have some fun with it! We added a heavy dose of raspberries to this sessionable, refreshingly tart beer. This delightfully tart fruit beer is stimulating and refreshing, with a citrusy raspberry aroma which transitions to a subtlety sweet and tart finish. | 4.2% | 13 |
| Funkwerks | Saison | Saison | This is our flagship saison. This tawny orange-hued beer pours with a rocky white head. Aromas of passion fruit, tangerine and black pepper hit the nose. Flavors are a cascade of orange, lemon verbena, ginger and pepper. It finishes with a dry and lingering bitterness that awaits another sip. | 6.8% | 23 |
| Funky Buddha Brewery | Abe Froman's Vienna Lager | Amber Lager | Malty amber German lager brewed with Munich malt. | 5.0% | 15 |
| Funky Buddha Brewery | Floridian Hefeweizen | Hefeweizen | Our unfiltered and refreshing German-style wheat beer is full on flavor yet light on the palate. Authentic hefeweizen yeast creates the compelling aromas of bananas, citrus, and cloves, while the all wheat and malt body perfectly captures the brilliance of a golden Florida sunset. | 5.2% | 12 |
| Funky Buddha Brewery | Morning Wood | Imperial Porter | This Imperial version of Maple Bacon Coffee Porter is aged in Bourbon barrels for months, lending smoothness to the smokey, salty, rich combo of maple syrup, fresh roasted coffee, and bacon. | 12.0% | 50 |
| Funky Buddha Brewery | No Crusts Peanut Butter & Jelly Ale | Fruit & Nut Ale | An ale that tastes and smells just like the iconic sandwich! Starting with the intense aroma of creamy peanut butter mingling with mixed berry jam, No Crusts Peanut Butter & Jelly Brown Ale descends into waves of flavor memory recalling those same ingredients. | 6.4% | 30 |
| Gavel Banger | IPA | IPA | This American style IPA is brewed with Mosaic, Citra and Centennial hops. Juicy, hoppy justice. | 7.0% | 65 |
| Gigantic | Brain Damage | Barrel Aged Hugeness | What began Belgian-style Quadruple was aged in bourbon and pinto noir barrels for over 2 years. | 13.0% | 35 |
| Gigantic | Gigantic IPA | IPA | True to its name. Cascade, Centennial, Crystal and Simcoe create a citrusy hop confluence that continuously embiggens with each drink. The embodiment of our brewing philosophy to ÒNever Give An InchÓ. | 7.3% | 3 |
| Gigantic | MASSIVE! 2013 Barrel Aged | Barleywine | MASSIVE! Barleywine aged 20 months in bourbon barrels. | 13.5% | 55 |
| Gigantic | Pipewrench | Barrel Aged | Gigantic IPA aged in Ransom Old Tom Gin Barrels | 8.0% | 85 |
| Gigantic | Ume Umai | Experimental | Inspired by the Japanese flavor palette, we combined plums, black rice, and pilsner malt to make a unique beer experience. Brewed ÒdryÓ in the Asian manner, Ume Umai is fruity, yet earthy and above all refreshing and delicious. | 7.5% | 18 |
| Gino's Brewing Co | Broken English | Extra Special Bitter | Sessionable malt forward English ale with a caramel, biscuty sweetness | 6.0% | N/A |
| Gino's Brewing Co | LaSalle St Lager | Munich Helles Lager | Traditional German Lager | 5.2% | N/A |
| Gino's Brewing Co | The Great Bam-Gino | Black Rye IPA | Balanced Black Rye IPA with a slightly roasty piney aroma | 7.0% | N/A |
| Gino's Brewing Co | The Pineapple Impostor | American Pale Ale | Refreshing pale ale with moderate bitterness brewed with Mosaic hops | 6.4% | N/A |
| Gino's Brewing Co | Witte Chicks Dig Me | Belgian Witbier | Belgian wheat ale with sweet orange peel and coriander seed | 4.8% | N/A |
| Glenwood Canyon Brewing Company | Black Diamond | Imperial Stout | This massive bittersweet brew has notes of toffee and caramel. | 8.4% | 50 |
| Glenwood Canyon Brewing Company | No Name | English-Style Brown Ale | This is dark brown in color. Its smooth and drinkable character has notes of chocolate and biscuits with a slight nuttiness in the finish. | 5.8% | 17.5 |
| Glenwood Canyon Brewing Company | SK Dunkel | Munich Dunkel Lager | A smooth dark lager with huge malt and chocolate notes | 5.2% | 17 |
| Glenwood Canyon Brewing Company | The St. James | Irish Red Ale | This is an easy drinking Celtic-style ale with a reddish color and a malty accent. | 4.9% | 21 |
| Glenwood Canyon Brewing Company | Three Mile | Scottish Ale | This is an 80 shilling ale with a dark whisky color. It has a pronounced malty character in both the aroma and flavor. This brew employs some roasted barley and a touch of smoke malt for its authentic character. | 5.6% | 15.5 |
| Golden Road Brewing | 329 Days of Sun Lager | Lager | Our go anywhere, do anything lager is full-flavored and easy-drinking with a clean, crisp finish. | 4.8% | 25 |
| Golden Road Brewing | Pamplemousse | Saison | Notes of pink peppercorn and clove compliment the citrusy nose, subdued esters, and balanced hop bite courtesy of Citra and Cascade. Belgian Pilsner malt create a soft malt profile that makes this bright and effervescent grapefruit saison the perfect companion to warm sunny days. | 5.8% | 35 |
| Golden Road Brewing | Point the Way IPA | IPA | Point the Way IPA is our ode to the hop-crazed patrons of Los Angeles. Its light malt body elevates the citrus zest, tropical and pine notes contributed by a generous hop dosing. At 5.9%, this sessionable West-Coast IPA finishes dry for optimal repeatability. | 5.9% | 60 |
| Golden Road Brewing | What She's Having Red | Red Ale | This is a medium-bodied, slightly toasty Irish-Style Red Ale. | 5.3% | 13 |
| Golden Road Brewing | Wolf Among Weeds | Imperial IPA | Gold in color, this full-bodied IPA is a balanced showcase of the majestic hop specie, in Latin, Humulus Lupulus, which translates ÒWolf Among WeedsÓ. At 8%, Wolf will sneak up on you from behind the dank earthy hop notes and subtle rye spice. | 8.0% | 80 |
| Goldspot Brewing Company | Cutter IPA | IPA | Flagship IPA featuring Galaxy and Citra hops | 6.8% | 90 |
| Goldspot Brewing Company | Gus' Breakfast Porter | Chocolate Coffee Porter | Robust porter with Belizean Cocoa nibs and cold-pressed cofee | 6.8% | 21 |
| Goldspot Brewing Company | Hefe-What?! | Bavarian Hefeweizen | Bavarian hefeweizen hopped with Citra and Cascade | 4.5% | 24 |
| Goose Island Beer Co. | Bourbon County Brand Stout | Imperial Stout Aged in Bourbon Barrels | Brewed in honor of the 1000th batch at our original Clybourn brewpub. A liquid as dark and dense as a black hole with thick foam the color of a bourbon barrel. The nose is an intense mix of charred oak, chocolate, vanilla, caramel and smoke. One sip has more flavor than your average case of beer. | 14.2% | 60 |
| Goose Island Beer Co. | Bourbon County Stout Brand Barleywine | English-Style Barleywine | Aged in the third-use barrels that were once home to Kentucky bourbon and then our renowned Bourbon County Stout, this traditional English-style barleywine possesses the subtlety of flavor that only comes from a barrel thatÕs gone through many seasons of ritual care. The intricacies of the previous barrel denizens Ð oak, charcoal, hints of tobacco and vanilla, and that signature bourbon heat Ð are all present in this beer. | 12.1% | 60 |
| Goose Island Beer Co. | Four Star Pils | American Pilsner | Knowing that the city of Chicago was yearning for a sessionable lager, Goose Island debuted an American pilsner at the Pitchfork Music Festival in the summer of 2014. Wanting to incorporate something unique to our city, our brewers put a special twist on the brew and added water from Schiller ParkÕs own ÒFountain of Youth.Ó This ÒmagicalÓ pump is not far from the Cumberland Blue Line train stop and for years, locals have been claiming the water is unlike any other. | 4.8% | 30 |
| Goose Island Beer Co. | Fulton Street Blend | Golden Ale | Goose Island is proud to introduce Fulton St. Blend, a coffee ale aged with House Blend beans from our neighbors at Intelligentsia. Named for the street in Chicago that we both call home, Fulton St. Blend is a golden ale infused with rich coffee flavor and aroma. | 5.5% | 20 |
| Goose Island Beer Co. | Gillian | Belgian Style Farmhouse Ale | Inspired by an amuse bouche often prepared by the wife of one of our brewers, Gillian brings white pepper, strawberry, and honey to a harmonious blend. Partially aged in wine barrels, this Belgian style farmhouse ale is slightly tart and pleasantly sweet in a refreshingly effervescent body. | 9.5% | 20 |
| Goose Island Beer Co. | Lolita | Belgian Style Wild Ale | Lolita is a pink rose colored Belgian style pale ale fermented with wild yeast and aged on raspberries in wine barrels. Aromas of fresh raspberries, bright jammy fruit flavors and crisp, refreshing body make Lolita ideal for beer drinkers fond of Belgian Framboise. | 8.7% | 32 |
| Goose Island Beer Co. | Oktoberfest | MŠrzen | Aroma and Taste: Toffee and burnt sugar aroma. Flavors of sweet, dried apricots and a mild, earthy bitterness that is the hallmark of hallertau hops. | 6.4% | 17 |
| Goose Island Beer Co. | Sofie | Belgian Style Farmhouse Ale | Our sparkling Belgian Style Farmhouse Ale is wine barrel-aged with an abundance of hand-zested orange peel. Spicy white pepper notes contrast the citrus tartness. The light, refreshing, creamy vanilla finish will excite those fond of Champagne. | 6.5% | 20 |
| Goose Island Beer Co. | Summer Ale | Session Ale | As summer heats up, this light-bodied session ale with fresh orange aroma is crisp, easy drinking and endlessly refreshing. Brewed with hops from Elk Mountain Farms, Goose Summer Ale will be a staple at backyard BBQs and outdoor adventures for the whole summer. | 5.0% | 35 |
| Goose Island Beer Co. | Vanilla Rye Bourbon County Brand Stout | Imperial Stout Aged in Bourbon Barrels | First brewed for the legendary festival of Wood and Barrel Aged Beer in Chicago, drinkers enjoyed this Bourbon County Variant so much we bottled it the next year (2010). This years version features a little twist of aging the stout in Rye Whiskey Barrels with a mix of Mexican and Madagascar vanilla beans! | 13.8% | 35 |
| Grand Canyon Brewing Company | American Pilsner | Bohemian Pilsner | Malty, crisp | 5.0% | 21 |
| Grand Canyon Brewing Company | Pumpkin Springs Porter | Harvest Ale (Pumpkin Beer) | Brewed in true harvest fashion, with pumpkin,squash,sweet potato,fresh ginger, white pepper, nutmeg, clove, cinnamon, cardamom | 6.8% | 32 |
| Grand Canyon Brewing Company | Sunset Amber | Amber Ale | Classic Amber Ale slightly sweet with a complex finish | 5.2% | 21 |
| Gravity Brewlab | A kriek by any other name | American Wild Ale | American wild ale aged on sour cherriesand matured in oak barrels | 4.8% | 5 |
| Gravity Brewlab | Breakfast Anytime | Imperial Stout | Imperial stout with notes of bitter chocolate and roasted malt. Aged in a maple barrel and then in a rye whiskey barrel . Brewed with local espresso beans from Panther Coffee | 7.9% | 40 |
| Gravity Brewlab | Cherry Poppins | Cyser | Barrel aged cherry cider in the tradition of Basque wild fermented ciders | 3.0% | N/A |
| Gravity Brewlab | Grodzilla | Grodziskie | Smoky sour. Brewed loosley in the East German Grodziskie style, this beer has elements of cherry wood smoked malt and sourness similar to a Berliner Weiss | 5.1% | 5 |
| Gravity Brewlab | Hopernicus | DIPA | Juicy, Galaxy hopped double IPA | 11.0% | 100 |
| Gravity Brewlab | Sunshine State of Mind | Farmhouse Ale | Farmhouse style wheat ale. Brewed to our local palates, this beer is refreshing yet complex and derives most of its flavors from yeast and new world hops | 5.3% | 30 |
| Grayton Beer Company | 30a Beach Blonde | Blonde Ale | This light-bodied blonde ale greets your palate with a subtle citrus nuance and mild malt sweetness. | 4.6% | 21 |
| Grayton Beer COmpany | Handful of Thorns | IPA | The simple and subtle malt bill of this Session IPA builds a perfect stage for the floral hop profile and the use of fresh red rose petals. | 6.7% | 63 |
| Grayton Beer Company | Pale Ale | American Pale Ale | This aromatic and complex beer boasts an array of citrus notes from American hops whose character is balanced by a slight malt sweetness and a dry finish that is guaranteed to make you want another. | 5.6% | 49 |
| Grayton Beer Company | Salt of the Gulf | Gose | Tart and salty. Fruity and spicy. | 4.6% | 12 |
| Great Divide Brewing Company | 21st Anniversary | American Sour Ale | This American sour is a celebration of 21 years of brewing with Bold Character. This commemorative release opens up with bright, tart, kiwi and citrus notes before mellowing out with a hint of oak and subtle white wine-like character. | 6.2% | N/A |
| Great Divide Brewing Company | Barrel Aged Yeti | Imperial Stout | This unique version of our monstrous Yeti Imperial Stout is aged for a least 12 months in whiskey barrels. The spirited aging process produces a hugely complex but mellowed Yeti, with its signature roasted flavors, hints of vanilla and oak, and a whiskeyed finish. | 12.5% | N/A |
| Great Divide Brewing Company | Chocolate Oak Aged Yeti | Imperial Stout | CHOCOLATE OAK AGED YETI IMPERIAL STOUT is another revered incarnation of our legendary imperial stout. We toned down the hops a bit to allow cocoa nibs to contribute some pleasing bitterness, while vanilla notes from the oak combine with the cocoa to create an aroma and flavor akin to a gourmet chocolate bar. A dash of cayenne keeps things lively, adding just a bit of heat to the finish. | 9.5% | N/A |
| Great Divide Brewing Company | Claymore | Scotch Ale | Named for a medieval Scottish sword, CLAYMORE SCOTCH ALE is our tribute to the legendary ÒWee HeavyÓ beers of Scotland. This malty, deep-ruby beauty features lots of caramel sweetness, a reserved hop profile, and a subtle warming character. | 7.7% | N/A |
| Great Divide Brewing Company | Colette | Farmhouse Ale | COLETTE is our homage to the saisons that Belgian farm workers have enjoyed for centuries. Brewed with barley, wheat and rice and fermented at high temperatures with a special blend of four different yeast strains, COLETTE is fruity and slightly tart, with a dry finish that makes it that rarest of treats Ñ a beer as refreshing as it is complex. | 7.3% | N/A |
| Great Divide Brewing Company | Hibernation | English-Style Old Ale | HIBERNATION ALE has been our celebrated winter tradition since 1995. This robust, dry-hopped ale has a malty richness balanced with a complex hop profile and hearty, warming character. | 8.7% | N/A |
| Great Divide Brewing Company | Lasso | Session IPA | LASSO is the new frontier of India Pale Ale. Brewed with a robust roundup of Columbus, Centennial and Cascade hops, its sessionable simplicity proves bigger isnÕt always better. | 5.0% | N/A |
| Great Divide Brewing Company | Showdown | Rye IPA | Showdown is an IPA reimagined. With a heaping addition of hardy rye, this copper-hued beauty delivers an unmistakable spicy rye character, while a burly dose of American hops evokes the piney aroma of untamed wilderness. | 8.3% | N/A |
| Great Divide Brewing Company | Strawberry Rhubarb Sour | American Sour with Fruit | American Sour Ale: tart, refreshing, and complete with heavy additions of strawberries and rhubarb | 6.2% | N/A |
| Great Divide Brewing Company | Whitewater | Hoppy Wheat Ale | WHITEWATER is an American wheat ale built for exploration. The bold hop profile adds complexity to this crisp, balanced ale, while hints of citrus, light floral notes, and a satisfying bitterness leave a perfect reminder of trails climbed and rapids subdued. | 6.1% | N/A |
| Great Lakes Brewing Company | Alberta Clipper | Robust Porter | Robust Porter with creamy, bittersweet dark chocolate flavors and fresh raspberry tartness. | 7.8% | 40 |
| Great Lakes Brewing Company | Burning River Pale Ale | American Pale Ale | Crisp and bright, with refreshing flickers of citrus and pine that ignite the senses (not our local waterways). | 6.0% | 45 |
| Great Lakes Brewing Company | Christmas Ale | Holiday Ale | A YuletideÕs worth of fresh holiday spices and sweet honey to keep you a-wassailing all season long. | 7.5% | 30 |
| Great Lakes Brewing Company | Cleveliner Weisse | Berliner Weisse | Cleveland's version of the classic German Berliner Weisse style. An unfiltered wheat beer with a slightly tart finish. | 4.1% | 8 |
| Great Lakes Brewing Company | Commodore Perry IPA | British-style IPA | Dry and well-hopped, with an arsenal of caramel malt flavors befitting the ÒHero of Lake Erie.Ó | 7.7% | 70 |
| Great Lakes Brewing Company | Dortmunder Gold Lager | Dortmunder | A smooth, award-winning (and deceptively unassuming) balance of sweet malt and dry hop flavors. | 5.8% | 30 |
| Great Lakes Brewing Company | Edmund Fitzgerald Robust Porter | Robust Porter | Brewed in memory of the sunken freighter, with rich roasted barley and bittersweet chocolate-coffee notes. | 6.0% | 37 |
| Great Lakes Brewing Company | Eliot Ness Amber Lager | Vienna Style Lager | Almost untouchably smooth--armed with lightly toasted malts and noble hops. | 6.1% | 27 |
| Great Lakes Brewing Company | Oktoberfest | MŠrzen | †ber smooth with vibrant malt flavors and a festive flourish of noble hops (lederhosen not included). | 6.5% | 20 |
| Great Lakes Brewing Company | Steady Rollin' Session IPA | Session IPA | Refreshing and light bodied with bright grapefruit and passionfruit aromas. | 4.8% | 50 |
| Green Flash Brewing Co. | Citra Session IPA | Session IPA | | 4.5% | 65 |
| Green Flash Brewing Co. | Double Stout | Imperial Stout | | 8.8% | 45 |
| Green Flash Brewing Co. | Flanders Drive | Flanders Red | | 6.9% | 24 |
| Green Flash Brewing Co. | Green Bullet | Triple IPA | | 10.1% | 100+ |
| Green Flash Brewing Co. | Imperial IPA | Imperial IPA | | 9.0% | 101 |
| Green Flash Brewing Co. | Le Freak | Belgian-Style IPA | | 9.2% | 101 |
| Green Flash Brewing Co. | Natura Morta Plum | Wild Ale | | 5.5% | 14 |
| Green Flash Brewing Co. | Oculus Sauvage | Belgian-Style IPA | | 10.1% | 101 |
| Green Flash Brewing Co. | Soul Style IPA | IPA | | 6.5% | 75 |
| Green Flash Brewing Co. | West Coast IPA | IPA | | 8.1% | 95 |
| Grimm Brothers Brewhouse | 3 Golden Hairs | Czech style Pilsner | A easy drinking pilsner with distinctive bready and biscuit pilsner malt. A good bitterness and hop to balance a clean crisp beer. | 4.6% | 40 |
| Grimm Brothers Brewhouse | Fearless Youth | Munich Dunkel Lager | A Bavarian sytle dark lager. Clean easy drinking brown lager that emphasises a malty bready flavor. | 5.8% | 21 |
| Grimm Brothers Brewhouse | Little Red Cap | Altbier | A Dusseldorf Altbier. A northern German red ale that is a touch hoppy but balanced | 6.3% | 47 |
| Grimm Brothers Brewhouse | Snow Drop | Kottbusser | A pre-reinheitsgebot ale from cental Germany. Small amounts of honey, oats, wheat and molasses. | 7.1% | 20 |
| Grist Brewing Company | Blueberry Sweet Tart | Fruit Beer | A fruit beer that we've allowed to sour now for 18 months in barrels. Dark in body color, but light in mouth feel. Lots of blueberry flavor but extremely well balanced to not overwhelm the pallet. | 5.4% | 13 |
| Grist Brewing Company | Colorado Immigrant | California Common | A California Common is almost like a light, slightly hoppier version of a bock. You'll notice the hops just a bit more in this than you did in our recent bock, Skiing in Jeans, but you'll get the same malt backbone and clean finish from the lager yeast. | 5.0% | 49 |
| Grist Brewing Company | Tartanium Berliner Weisse | Berliner Weisse | Our Berliner Weisse has a little more alcohol than a traditional Berliner. However, we thought you'd like it better that way. The tartness of this kettle soured Berliner comes through and is complimented by its effervescence. | 5.4% | 13 |
| Grist Brewing Company | Transition State Kolsch | Kšlsch | We use a traditional ale yeast and ferment at a relatively low temperature for an ale yeast so we can keep the fruity ester production at just the right level. The noble hop aroma, flavor, and bitterness are almost completely absent, just as it should be. | 5.5% | 25 |
| Grist Brewing Company | Virgil's Reserve | Barrel Aged Belgian Strong | Our belgian strong is the base for this beer. We've taken it and barrel aged it in french cabernet barrels to add to the sweetness from the belgian candy, and help pull the cherry and plum flavors. | 10.5% | 21 |
| Grist Brewing Company | Window Tour Hefeweizen | Hefeweizen | With 70% of the grist being wheat, this beer will have a wheaty flavor and the noble hops used in the brewing process are almost undetectable. To avoid the overly banana/apple/pear aroma and flavor sometimes noticed in hefeweizens, we ferment at a lower temperature for a period time then allow the fermentation temperature to naturally rise as energy from the yeast is released. | 5.0% | 13 |
| Groundswell Brewing Company | Ginger Saison | Saison | n/a | 6.9% | 37 |
| Groundswell Brewing Company | IIPA | Imperial IPA | n/a | 8.3% | 86 |
| Groundswell Brewing Company | New Zealand Blonde | Blonde Ale | n/a | 4.8% | 17.5 |
| Groundswell Brewing Company | Piloncillo | American Brown Ale | n/a | 5.2% | 22 |
| Groundswell Brewing Company | White IPA | IPA | n/a | 6.4% | 46 |
| Gun Hill Brewing Company | Gun Hill Gold | English Summer Ale | With the soft aroma of bread and spice, smooth texture, and the generous use of Mt. Hood hops, this golden ale was brewed to refresh. | 4.7% | 23 |
| Gun Hill Brewing Company | Gun Hill IPA | American Strong Ale | Our India Pale Ale features an abundance of hop character gained from five separate additions of hops including the use of whole-cone Simcoe and Citra hops in our hop jack. Notes of citrus fruit and grass in the aroma are followed by a rounded flavor of citrus and pine. | 6.8% | 75 |
| Gun Hill Brewing Company | Schuyler's American Wheat | American Wheat Ale | This American-style wheat ale is a true expression of the wheat malt used. It has a thirst quenching bready character and a mild yeasty nose. ItÕs named after the wife of general during the Revolutionary War who burned her wheat fields in order to prevent the British Army from harvesting it. | 5.6% | 18 |
| Gun Hill Brewing Company | Thunderdog Stout | Sweet Stout | If you like a stout thatÕs full bodied and packed with flavor then this oneÕs for you. Half of the grist in this brew is comprised of either caramel or roasted malts creating a complex, chewy, chocolatey delight. ItÕs like a meal in a mug! | 5.9% | 23 |
| Gun Hill Brewing Company | Void of Light | Foreign Style Stout | All light vanishes here. The pitch-black color and cocoa-espresso aroma and flavor are derived from roasted barley while the complexity is enhanced by the strength of this foreign-style stout. 2014 GABF Gold medal | 7.9% | 28 |
| Hales Ales | Guapo's Saison | Sour | brewed w/ unmalted wheat, oats, 2-row, & aged hops. Saison yeast primary, secondary ferment & condition w/Brett. | 5.5% | 1 |
| Half Moon Bay Brewing Company | Big Break Belgian Golden Strong Ale | Belgian Ale | Belgian style yeast offers aromas of honey, bubblegum and banana with a soft spice character. Belgian clear candy sugar is added for an exceptionally complex, dry finish. | 8.3% | 25 |
| Half Moon Bay Brewing Company | Big Ring Belgian IPA | Belgian IPA | The aroma starts off with the spiciness of the Belgian yeast complimented with intense tropical fruit flavors. The tropical fruit carries over into the flavor profile where it is met with banana notes from the yeast. The body is kept light so the beer finishes clean and refreshing. | 6.8% | 70 |
| Half Moon Bay Brewing Company | Coastside Pilsner | American Style Lager | Our take on an American Premium style premium lager, brewed with American 2 row and German pilsner malt for a clean malt profile, hopped with German and American hops for a grassy, woody and floral finish. California lager yeast rounds out the profile for a remarkably smooth and well balanced beer, perfect for a warm coastal afternoon. | 5.5% | 31 |
| Half Moon Bay Brewing Company | IPA | English IPA | an English IPA Bursting with aromas of grapefruit rind, resinous pine, and lemon zest, with a malt backbone that enhances the hop bite. | 6.1% | 80 |
| Half Moon Bay Brewing Company | Sandy Beach Blonde | Cream Ale | An extra light blonde beer with 2 row, pilsner and flaked corn for a light malty taste with a little bit of creaminess brought out by the corn. With just a pinch of German Hallertau hops to let you know that they are there for a refreshingly easy drinking experience on those hot end of summer days. | 5.0% | 19 |
| Half Moon Bay Brewing Company | Super Sticke Alt | Alt Bier | Our Alt bier is clean yet robust with a complex aroma of rich malt, noble hops and restrained fruity esters. Sticke meaning ÒsecretÓ in German and designates that itÕs a hopped up version of a traditional Alt bier just the way we like it! | 5.2% | 50 |
| Harpoon Brewery | Harpoon IPA | IPA | Floral, hoppy, beautifully balanced. The definitive New England-style IPA. | 5.9% | 42 |
| Harpoon Brewery | Leviathan IPA | Imperial IPA | Our Imperial IPA is loaded with big, juicy American hop character and balanced by a strong, malty backbone. | 10.0% | 90 |
| Harpoon Brewery | Nordic Saison | Saison | A light-bodied golden Saison. | 6.1% | 30 |
| Harpoon Brewery | Take Five | Session IPA | Vibrant citrus and pine hop aromatics greet a distinct malt profile in this Session IPA. | 4.3% | 43 |
| Harpoon Brewery | UFO White | American White Ale | A spicy, refreshing, and clean White ale. | 4.8% | 11 |
| Haymarket Pub & Brewery | Aleister | IPA | Brewed and dry-hopped with 2 pounds per barrel of Amarillo & 1 pound per barrel of Centennial!!! Dry in the beginning, with a nice malt middle and a huge hop finish, this big I.P.A. brings notes of bright fruit and citrus. Miiiiiiiiister Crowley!!! What went wrong in your head? Oh, Mr. Crowley, did you talk with the dead??? | 8.0% | N/A |
| Haymarket Pub & Brewery | Indignant | Imperial Stout, aged in Bourbon barrels | Aged nine months in Woodford Reserve Barrels. | 12.0% | N/A |
| Haymarket Pub & Brewery | Last Chance | Belgo American I.P.A. | World Beer Cup¨ Gold Award Winner 2012! This tribute to Jack London is hopped with Herkules, Centennial and Cascade and dry-hopped with Centennial and Cascade. | 7.0% | N/A |
| Haymarket Pub & Brewery | Speakerswagon¨ Pilsner | German Pilsner | Speak up! Fight for your right to drink better beer! Start with this crisp, straw colored lager brewed with imported pilsen malt, saaz hops and authentic cold fermenting lager yeast. Get on the wagon! | 5.0% | N/A |
| Haymarket Pub & Brewery | The Defender | American Stout | DOUBLE gold winner @ 2014 World Beer Cup¨ & 2014 Great American Beer Festival¨! This big, malty, pitch black ale was brewed with roasted barley, chocolate malt & dark crystal malt, then hopped and dry hopped with Centennial and Cascade. | 7.5% | N/A |
| headlands brewing company | groupe g | Rye Belgian IPA | mosaic hopped rye-ipa fermented with belgian yeast | 6.5% | 45 |
| headlands brewing company | hawk hill hefeweizen | Weissbier | Southern german style hefeweizen, 60% of grain bill is blend of wheat and rye malt. | 4.9% | 15 |
| headlands brewing company | hill 88 | Imperial IPA | our double ipa with a blend of amarillo, azacca, citra, el dorado, mosaic, simcoe and/or warrior hops. | 8.8% | 88 |
| headlands brewing company | pt. bonita pilsner | Bohemian Pilsner | bohemian pilsner with 15% rye malt. | 5.3% | 35 |
| Heavy Seas Beer | CrossBones | Session IPA | CrossBones is our first new year-round beer since 2003! We worked long and hard to create the perfect session IPA that would satisfy the hoppiest of hop heads, all while not putting them under the table. This session IPA is bursting with floral and citrus notes and has a strong malt backbone to support all of that hoppy goodness. Upon tasting CrossBones, with it's big body, smooth finish and lingering citrus flavor, it's hard to imagine that it's only 4.5%. | 4.5% | 35 |
| Heavy Seas Beer | Cutlass | Vienna Style Lager | Cutlass Amber has a toasted, biscuity character. The slight sweetness comes from Crystal malt. Vienna malt contributes a remarkable smoothness and Munich malt gives an amber color and delicate aroma. Tettnang hops infuse the beer with a slight earthiness. | 5.3% | 15.5 |
| Heavy Seas Beer | Gold | Golden ale | This easy-drinking session beer pours a deep golden color. It smells slightly floral and herbal, thanks to a hopback full of Cascade and Centennial hops. Gold is tasty and refreshing, with a round mouthfeel. | 4.5% | 17 |
| Heavy Seas Beer | Powder Monkey | English Pale Ale | At Heavy Seas, we brew a traditional English-style pale ale with our own East Coast twist: UK Fuggles and Goldings dominate the flavor of Powder Monkey, but has subtle notes of citrus and flower from Cascade hops added in the boil and hopback. Brass in color, Powder Monkey, like all of our beers, is well balanced: distinct bitterness and a slight malt sweetness characterize the taste. | 4.8% | 28.5 |
| Holy City Brewing | Dorchester Light | American Style Light Lager | Light rice lager, clean and crisp | 4.2% | 10 |
| Holy City Brewing | Dr. Dunkelstein | Munich Dunkel Lager | Dark malty German lager | 4.8% | 15 |
| Holy City Brewing | Pluff Mud Porter | Brown Porter | Brown Porter, Medium Bodied, Chocolate notes | 5.5% | 21 |
| Holy City Brewing | Smells Like Rick | Wood- and Barrel-Aged Beer | Bourbon barrel aged bohemian style Pilsner | 6.0% | 40 |
| Holy City Brewing | Washout Wheat | South German Hefeweizen | German Hefe lot's of banana and clove | 5.3% | 17 |
| Hop Dogma Brewing Co. | Fides In Fermento | Imperial Stout | n/a | 10.4% | N/A |
| Hop Dogma Brewing Co. | Grabtown Gulch Sour Saison | Sour Saison | n/a | 6.0% | N/A |
| Hop Dogma Brewing Co. | Lean Mean Vanilla Bean | Vanilla Porter | n/a | 5.9% | N/A |
| Hop Dogma Brewing Co. | Pyros Prost | Chili Beer | n/a | 6.2% | N/A |
| Hop Dogma Brewing Co. | We All Grin for Lupulin IPA | IPA | n/a | 6.9% | N/A |
| Hop Valley Brewing Company | Baby Centauri | Session IPA | This Session IPA was brewed to celebrate our 1000th batch at our original brewery in springfield, OR. Its aromas dump out of the glass from the use of Whole cone Amarillo, Simcoe, and Mosaic hops. | 4.5% | 29 |
| Hop Valley Brewing Company | Double D Blonde | American Blonde Ale | An American Blonde Ale featuring northwest grown Cascade and Willamette Hops. | 4.8% | 29 |
| Hop Valley Brewing Company | Hefe | American Wheat Ale | An american wheat beer brewed with over fifty percent wheat malt and hop bursted with an experimental hop variety, this beer is balanced and creamy. | 5.5% | 20 |
| Hop Valley Brewing Company | Hoptoberfest | MŠrzen | A classic Marzen, brewed with all German Ingredients. | 5.2% | 25 |
| Hop Valley Brewing Company | Light Me Up Lager | American Lager | Our take on the classic American Lager Style. This beer is crisp and light with just enough bitterness courtesy of Santiam hops. | 4.0% | 14 |
| Hoppin' Frog Brewery | B.O.R.I.S. The Crusher Oatmeal-Imperial Stout | Imperial Stout | This Bodacious Oatmeal Russian Imperial Stout will crush you like no other! This is the grand-daddy of all stout styles, with an intensely deep-roasted and full bodied flavor. A robust hop flavor adds a refreshing balance. | 9.4% | 60 |
| Hoppin' Frog Brewery | Barrel Aged B.O.R.I.S. The Crusher Oatmeal Imperial Stout | Wood and Barrel Aged Strong Stout | Made from our B.O.R.I.S. Imperial Stout, that was rated one of the WorldÕs 50 Best Beers, and won the Gold Medal at the GABF in 2008. BARREL-AGED B.O.R.I.S. has picked up rich characters of vanilla, dark fruit, oak, and spice. ItÕs unbelievably complex and savory. | 9.4% | 60 |
| Hoppin' Frog Brewery | Barrel Aged Naked Evil BBW Belgian-Style Barley Wine-Style Ale | Wood and Barrel Aged Strong Beer | Aging in oak barrels added a memorable richness, that we seek to achieve with this barrel aged Belgian-style barley wine-style ale. Being the ideal celebration beer to release on our 5-year anniversary, Barrel Aged Naked Evil is fermented with both British and Belgian yeasts and aged in whiskey barrels for a lightly spicy twist on this old-world beer style. Sweet malt flavors will become smoother and rich dark fruit characters will build with time, to add a wonderful complexity and depth of flavor. | 11.3% | 48 |
| Hoppin' Frog Brewery | Frog's Hollow Double Pumpkin Ale | Pumpkin Beer | ThereÕs a place just south they call FrogÕs Hollow, with cauldrons afire in Fall, and they only speak in whispers of the name. ThereÕs a brewery they say who has the secret, of spices picked just right. With a crying shout, theyÕll knock it out, and hand you this FrogÕs delight. | 8.4% | 7.3 |
| Hoppin' Frog Brewery | Karminator Imperial Dopplebock | German-style Doppelbock | Extremely rich and malty German-style lager, so intense it's named after our founder! Karminator Dopplebock has a traditional double-bock flavor, brewed with an over-abundance of the absolute highest quality imported Munich malt to create an irresistible toasted barley flavor, with hints of caramel & toffee. A lot of care, time, and know-how has gone into creating this complex, memorable, and majestic lager. | 9.3% | 21 |
| Hoppin' Frog Brewery | King Gose Home | Contemporary Gose | When the King was crowned, fans in his home town of Akron were excited and proud! But his departure left a sour taste in their mouths making Akron salty about losing their King, and wanting to forget. Now to honor his return and share these sour and salty feelings, we have brewed a beer to express these feelings in flavor, which was a nearly forgotten style itself! This rare Gose style beer is refreshingly sour and salty, and was nearly forgotten - now it's making a come-back, and so is our King! | 6.0% | 9 |
| Hoppy Brewing Co. | Hoppy Face Amber Ale | IPA | Old-school American IPA with cascade and liberty hops and--shocker!--a bit of malt peeking through. | 6.1% | 65 |
| Hoppy Brewing Co. | Liquid Sunshine Blonde Ale | Session IPA | This beer defies "styles": it's too blonde for a bitter and too bitter for a blonde. We love it and it will never win anything. | 5.0% | 48 |
| Hoppy Brewing Co. | Stony Face Red Ale | American Red Ale | "What do you have that's not bitter?" Many bar patrons enjoy this blended with Hoppy Face Amber Ale too. | 5.6% | 30 |
| Hoppy Brewing Co. | Super Hoppy Pale Ale | IPA | Hops bomb for the folks who think the IPA we've brewed for 21 years doesn't count. You asked for it. | 7.0% | 106 |
| Hoppy Brewing Co. | Total Eclipse Black Ale | Robust Porter | The judges have actually liked this one! More hops than your average porter. | 5.6% | 48 |
| Hops & Grain Brewing | A Pale Mosaic | American Pale Ale | Strong American Pale Ale showcasing Mosaic, Nugget and Simcoe hops | N/A | N/A |
| Hops & Grain Brewing | Dispensary Series IPA | IPA | Expressively dry-hopped India Pale Ale | N/A | N/A |
| Hops & Grain Brewing | Dispensary Series Pale Ale | American Pale Ale | Expressively dry-hopped Pale Ale | N/A | N/A |
| Hops & Grain Brewing | Kolsch | Kšlsch | Traditional German Style Kolsch | N/A | N/A |
| Hops & Grain Brewing | Volumes of Oak: Bourbon Barrel Aged PorterCulture | Baltic Porter | Baltic style porter aged in Heaven Hill Whiskey barrels. | N/A | N/A |
| Horny Goat Brewing Co. | Chocolate Peanut Butter Porter | Flavored Porter | A roasty robust porter anchors the peanut butter cup explosion! Just like peanut butter cups! | 6.5% | 55 |
| Horny Goat Brewing Co. | Hornacopia | Pumpkin Beer | A well-balanced pumpkin beer featuring gourdy pumpkin and pumpkin spices notes. | 6.3% | 25 |
| Horny Goat Brewing Co. | Tango Delta | IPA | IPA with Simcoe and Amarillo hops. Tangerine juice added for citrus burst! | 6.8% | 68 |
| Horse & Dragon Brewing Company | Fort Kšlnz Kšlsch-style ale | Kšlsch | Traditional Kšlsch-style, pale straw color, biscuity w slight citrus note from moderate hopping. Dry, crisp, clean finish. | 5.2% | N/A |
| Horse & Dragon Brewing Company | H&D Fire Captain Irish Red | Irish Red Ale | Sweet, biscuity malt flavors dominate, hop bitterness is smooth & noble but not overpowering. Full bodied & delicious! | 6.7% | N/A |
| Horse & Dragon Brewing Company | Picnic Rock Pale Ale | Pale Ale | Golden color, lemon, pineapple, honeydew hop aromas, clean light floral hop bitterness. | 5.4% | N/A |
| Horse & Dragon Brewing Company | Sad Panda Coffee Stout | Coffee Stout | Light-to-medium-bodied foreign stout with layered flavors of coffee, vanilla, dark chocolate. | 7.3% | N/A |
| Humperdinks | Hardly Workin' | Session IPA | Session IPA | 4.5% | 45 |
| Humperdinks | Humperdinks Bock | Traditional Bock | toasty malts, rich tradtional bock | 6.5% | 30 |
| Humperdinks | Humperdinks Light Lager | American Light Lager | light malts, light bitterness, crisp lager character | 4.7% | 10 |
| Humperdinks | Humperdinks Session IPA | Session IPA | Session IPA | 4.5% | 40 |
| Humperdinks | Texas Blonde | Premium Lager | 2row and munich malts, vanguard hops, crisp lager character | 4.9% | 15 |
| Hunter's Brewing | HB EXP 03 | Chili Beer | Bright New Mexico green chile aroma and flavor with a moderate amount of heat in the finish. | N/A | N/A |
| Hunter's Brewing | Smokin' Lightning | Smoked Porter | Dark and rich with a deep, robust smoky flavor that lasts through a smooth finish. | N/A | N/A |
| Huss Brewing Co | Koffee Kolsch | Kšlsch | German Style Kolsch cold steeped with Coffee Beans | 4.8% | N/A |
| Huss Brewing Co | Magic In the Ivy | American Pale Ale | American Pale | 5.0% | N/A |
| Huss Brewing Co | The Husstler | Milk Stout | Milk Stout | 5.0% | N/A |
| Huss Brewing Co | Wendigo | Wet Hop IPA | Wet Hop IPA | 6.0% | N/A |
| Indeed Brewing Company | Derailed Series: Bock | Bavarian-style Bock | No dry-hopping, no honey. Just a smooth, rich, malty bock bier to sustain folks through the cold. | 6.6% | 25 |
| Indeed Brewing Company | L.S.D. Honey Ale | Spice, Herb, or Vegetable Beer | This Spiced Honey Ale boasts a kaleidoscopic combination of Lavender, Sunflower honey, and Dates. Medal-winner at the Great American Beer Festival in 2011. | 7.2% | 20 |
| Indeed Brewing Company | Mexican Honey Imperial Lager | Imperial Lager | This Imperial Lager is brewed with Mexican Orange Blossom honey and Amarillo hops. Expect notes of orange nectar, graham cracker, biscuits, and honeycomb. | 8.0% | 17 |
| Indeed Brewing Company | Mojito Shenanigans Summer Ale | American Wheat Ale | Our kettle-soured Derailed Series Mojito Shenanigans is as light and refreshing as the Cuban cocktail itself, bursting with the flavors of fresh lime and mint. Salud! | 5.0% | 14 |
| Indeed Brewing Company | Shenanigans Summer Ale | American Wheat Ale | Shenanigans Summer Ale has a zesty, citrus aroma, refreshingly dry body and notes of honey. | 5.0% | 14 |
| Independent Brewing Company | Kolschy Kolsch | German-style kolsch | A classic, German-style kolsch. | 5.1% | 25 |
| Independent Brewing Company | Town Biz Lager | American-style Lager | A light American-style standard lager, brewed with corn. | 4.5% | 15 |
| Independent Brewing Company | Triticum (TnH) Wheat Ale | American-style Wheat Beer without Yeast | A clear American-style wheat ale. | 4.8% | 25 |
| Infusion Brewing Co. | Dominican Brown Ale | Brown Ale | Lots of chocolate malt was used in this creation. Dominican chocolate, coffee vanilla were all added to create a fun brew. | 5.6% | 20 |
| Infusion Brewing Co. | NE-MO Barleywine | Barleywine | This Barleywine is a collaborative brew we made with Cathedral Square from St. Louis. Copious amounts of malts and rye were used to create this garnet, red ale. Barrel aged in Heaven Hill rye whiskey barrels for 6 months, this beer is ready for consumption. | 11.2% | 82 |
| Infusion Brewing Co. | South Pacific Pineapple IPA | IPA | An American IPA that has been infused with 85 pounds of pineapple puree. We chose clean, fruity hops to help compliment this exciting new beer. | 6.8% | 70 |
| Infusion Brewing Co. | Vanilla Bean Blonde | Blonde Ale | Our best selling brew, this blonde ale is smooth with vanilla and bready notes. Hopped only to balance the beer, this is an easy drinking ale. | 4.8% | 16 |
| Innovation Brew Works | 66 Blonde | Blonde Ale | A very light beer with biscuit notes and a low hop profile. Brewed with grains grown at Cal Poly Pomona. | 4.2% | 10 |
| Innovation Brew Works | Brethren Belgian | Belgian style Pale Strong Ale | A lighter beer with spicy belgian characteristics. Brewed with grains grown at Cal Poly Pomona. | 7.8% | 22 |
| Innovation Brew Works | Bronco Brown | American Brown Ale | And smooth malty brown ale with a slightly dry finish from the hops. Brewerd with grains grown at Cal Poly Pomona. | 5.6% | 30 |
| Innovation Brew Works | Ortiz Orange Witbier | Belgian style Witbier | An easy drinking witbier brewed with grains and oranges grown at Cal Poly Pomona. | 5.0% | 16 |
| Innovation Brew Works | Palomares Porter | Robust Porter | A darker beer with roasted notes from the darker malts. Brewed with grains grown at Cal Poly Pomona. | 4.8% | 35 |
| Insight Brewing Company | Devil's Companion | Porter | London-Style Brown Porter | 5.3% | 28 |
| Insight Brewing Company | Door County Cherry Saison | Fruit Beer | Saison with Door County Cherries | 7.5% | 24 |
| Insight Brewing Company | Hell Chicken | American Pale Ale | Pale Ale with Yuzu | 5.5% | 35 |
| Insight Brewing Company | Lambton Dragon | English Premium Bitter | Session Ale | 4.1% | 28 |
| Insight Brewing Company | Sunken City | Saison | Saison with Sauvignon Blanc Wine Grapes | 7.8% | 24 |
| Iron Springs Pub & Brewery | ÁQue Valor! | Vienna Style Lager | Mexican lager | 3.8% | 17 |
| Iron Springs Pub & Brewery | 2014 Quad | Belgian-style Quadruppel | Big, malty, & fruity | 13.0% | 25 |
| Iron Springs Pub & Brewery | Anne Marie's Amber Ale | Amber Ale | Caramel, toffee, bitterless | 6.0% | 20 |
| Iron Springs Pub & Brewery | Boom Boom Blonde | Spice, Herb, or Vegetable Beer | Kolsch-style brewed with Jasmine rice, Galangal, and Kaffir lime | 4.5% | 13 |
| Iron Springs Pub & Brewery | Mark Twain'e Summer Ale | Imperial Porter | A heavy raosted and big black ale for those cold Bay Area summers | 11.0% | 25 |
| Ironfire Brewing Company | Outcast Dead | Imperial Red Ale | Aged in Whiskey barrels for a min. of 3 months. One of the most unique barrel aged beers you will ever have, with massive amounts of caramel, vanilla, oak and Whiskey notes. | 10.5% | 120 |
| Ironfire Brewing Company | The Devil Within | Imperial IPA | Devilish amounts of hops assault you with citrus and stone fruit flavors and aroma | 19.0% | 119 |
| Island Brewing Co. | Big Island | American-Style Barleywine | "BIG" Complwx flavors of Cascade & Columbus hops Balanced with layers ofCarmel, Munich & Amber Malts. | 10.0% | 100 |
| Island Brewing Co. | Island Blonde | German-Style Kolsch | Crisp & Clean. Our largest selling Beer | 5.2% | 18.1 |
| Island Brewing Co. Booth T24 | Island Blonde | German-Style | Light & refreshing, Our most popular Beer | 5.0% | 19.2 |
| Island Brewing Co. Booth T24 | King Tide | Imperial IPA | Piney Hoppiness with TropicalFruit | 9.3% | 91 |
| Island Brewing Co. Booth T24 | Risistance Russian Imperial Stout | British-Style Imperial Stout | 6 Specialty malts blend to give flavors of Dates,Chocolate and Brown Sugar to this BIG Stout - Aged 6 months | 11.2% | 55.3 |
| Island Brewing Co. Booth T24 | Starry Night Stout | Export Stout | World Class Stout- Gold Medals at GABF & World Beer Cup | 6.9% | 45 |
| Jack's Abby Brewing | Copper Legend | Oktoberfest | A German-style oktoberfest beer featuring Munich malts and noble hops. | 5.7% | 22 |
| Jack's Abby Brewing | Framinghammer | Baltic Porter | Thanks to a lengthy conditioning period, this Baltic porter has a silky smooth chocolatey mouth feel enhanced by the use of oats and brown sugar. | 10.0% | 55 |
| Jack's Abby Brewing | Hoponius Union | IPL | Hoponius Union harmoniously combines lager yeast fermentation and West Coast IPA hops. | 6.7% | 65 |
| Jack's Abby Brewing | House Lager | Helles | House lager pulls inspiration from Franconian landbiers, sweet and golden with a full malty body that comes from using traditional German malts. | 5.4% | 18 |
| Jack's Abby Brewing | Smoke & Dagger | Black lager | A black lager with a small percentage of traditional Beechwood-smoked malt that adds complexity and balances the liberal use of chocolate malt. | 5.8% | 25 |
| Jagged Mountain Craft Brewery | Ptarmigan Ridge | Black IPA | Massive, rugged flavors and aromas await you in this intensely delicious brew. Piney resinous and citrus hop aromas are balanced by roast and dark chocolate malt characters. A firm hop bitterness grips you followed by mouth-filling flavors of pine and grapefruit. Through the huge forest of hops, you will find roasty, chocolate and caramel malt characters like a massive boulder field, building the backbone of this climb. Intense and complex at every turn, this beer will have you dreaming of your last grade IV mountaineering adventure! | 7.5% | 75 |
| Jagged Mountain Craft Brewery | Sawatch IPA | IPA | Massive orange and tropical fruit aromas greet you upfront and let you know exactly what you are in for: an IPA with an aroma and flavor as beautiful and intense as the mountain range for which it is named. A firm hop bitterness balances the sweet bready and caramel malt backbone, neither one overpowers the other. Brewed with Simcoe, Amarillo, El Dorado, Citra, and Mosaic this is any hop headÕs dream come true! | 6.7% | 70 |
| Jagged Mountain Craft Brewery | Thunder Thighs | Belgian Quad | An incredible balance of rich flavors, delicate nuances and complexity. Dark fruit and bubblegum aromas mingle with caramel and plums upfront, a slight peppery note hides in the background. The silky texture brings sweet bready malt flavors into the mix, perfectly balanced by a light hop bitterness. As it warms, aromas of oranges and floral perfumy notes come into play. The fruity flavors begin to develop and shift from plums and cherries to lighter peaches and oranges. Just like climbing a mountain, the scenery changes and gets more incredible with every step/sip! | 12.8% | 30 |
| Jagged Mountain Craft Brewery | Timberline | American Barleywine | Massive in every way, this barleywine will not disappoint. Huge caramel and toast malty character collides with mountains of piney hops for a truly intense drinking experience. | 11.4% | 120 |
| Jagged Mountain Craft Brewery | Walk Off Wit | Belgian Wit | Just in time for hot spring and summer days, this refreshing wit is brimming with crisp orange and lemon flavors, balanced by light bready malt and a light hop character. The crisp, dry lemony finish is sure to quench even the biggest thirst. Pairs well with cheering for the home team! | 4.8% | 18 |
| JDub's Brewing Company | East Kent Gold Ribbon | English Pale Ale | Traditional English Pale Ale with loads of east kent golding hops. | 5.4% | 45 |
| JDub's Brewing Company | Legacy 3 | Barrel-Aged Porter | Big, barrel aged, Imperial Smoked porter. Loads of coffee and chocolate flavors, light smoke complexity that is not too intense but keeps you looking for more. | 10.0% | 55 |
| JDub's Brewing Company | Mr. Weisse Guy | Berliner Weisse | Traditional Berliner settled soured with our house Lactobacillus culture. | 3.0% | 5 |
| JDub's Brewing Company | Poolside | German Kolsch | A German Style Kolsch Beer. A clean, crisp and delicately balanced beer with subtle lemon flavors. Bright white head with a light sulfury quality. | 5.0% | 22 |
| JDub's Brewing Company | Schwarzinator | Schwarzbier | Dark German lager with moderate bitterness and light roasted characters. | 5.0% | 25 |
| Joyride Brewing Company | Black Razz Blonde | Fruit Beer | We used roughly 300 lbs of fruit puree with the mix being about 57% blackberry. This ÒblondeÓ pours a beautiful purple/pink color and has a faint fruit tartness on the back end. | 5.6% | 19 |
| Joyride Brewing Company | Blond on (Belgian) Blonde with Apricots | Belgian Blond | Apart of our Bob Dylan series, this Belgian Blond was fermented with apricots. | 6.9% | 30 |
| Joyride Brewing Company | Blood on the Tracks India Red Ale | Indian Red Ale | Apart of our Bob Dylan series, we used Simcoe, Equinox and Mosaic hops to provide a firm bitterness and beautiful tropical flavors | 6.7% | 60 |
| Joyride Brewing Company | Ice Cutter Kšlsch | Kšlsch | Our Kšlsch is a classic interpretation of the style, very smooth & drinkable like a lager with a light fruit flavor from ale fermentation. It has moderate levels of bitterness and noble hop flavor & a crisp, dry finish. | 5.6% | 25 |
| Joyride Brewing Company | Joyride Double IPA | Imperial IPA | We used 4 different types of American and German malts, but the hops are definitely the star here. We did 7 different additions of Simcoe and Citra hops to layer piney, citrus, tropical fruit and melon flavors into this dangerously drinkable ale. | 9.0% | 100 |
| Kannah Creek Brewing Company | Broken Oar IPA | IPA | An American IPA with British roots. This is not your standard hop bomb, but rather an approachable IPA that's crisp and full of pine & citrus aroma. | 5.8% | 65 |
| Kannah Creek Brewing Company | Island Mesa Blonde Ale | English-style summer ale | A crisp English summer ale with a light hop accent to peak your interest. Brewed for the summers in the high desert of Colorado where it's hot in the day and cool in the night. Pairs well with a float down the river or an evening by the campfire. | 5.2% | 25 |
| Kannah Creek Brewing Company | Lands End Amber Ale | German-style Altbier | This German-Style Altbier helped convert our town into craft beer lovers. Deep copper in color, rich malt character with a crisp clean finish. | 5.5% | 28 |
| Kannah Creek Brewing Company | Standing Wave Pale Ale | American Pale Ale | This beer was born 20 years ago in our brewmaster's backyard. Hop forward, with a malt complexity, it won medals in homebrew competitions in the 90's and has risen to international acclaim. | 5.5% | 50 |
| Kannah Creek Brewing Company | The Demise of Ivan | Wood and Barrel Aged Strong Stout | This complex beer was aged for 9 to 12 months in bourbon oak barrels bringing out notes of tobacco, raisins, figs and undertones of dark cherry. | 11.0% | 45 |
| King Harbor Brewing | 70 & Sunny | Saison | dry hopped saison | 5.5% | N/A |
| King Harbor Brewing | Quest w/Rakau | Pale Ale | Single hop pale ale w. Rakau hops | 5.9% | N/A |
| King Harbor Brewing | South Bayern | Bavarian-style Hefeweizen | Bavarian style Hefeweizen | 5.2% | N/A |
| King Harbor Brewing | Storms A Brewin | Baltic Porter | Baltic Porter | 8.2% | N/A |
| King Harbor Brewing | Swirly | Ale | Chocolate vanilla swirled Ale | 4.7% | N/A |
| Kirkwood Station Brewing | Blackberry Wheat | Fruit Wheat Beer | American Wheat ale with Blackberrys | 4.8% | 11 |
| Kirkwood Station Brewing | Midnight Train | Schwarzbier | German Black Lager | 4.8% | 23 |
| Kirkwood Station Brewing | Pumpkin | Pumpkin Beer | Pumpkin Ale | 5.8% | 6 |
| Knee Deep Brewing Co | Breaking Bud | IPA | Mosaic IPA | 6.5% | 50 |
| Knee Deep Brewing Co | Citra | American Pale Ale | Stong Pale Ale | 7.0% | 45 |
| Knee Deep Brewing Co | Hoptologist | Imperial IPA | citrus, piny, resin | 9.0% | 102 |
| Knee Deep Brewing Co | Lupulin River | Imperial IPA | pliny killer | 8.0% | 80 |
| Knee Deep Brewing Co | Simtra | Triple IPA | Citrus Hop Bomb | 11.3% | 131 |
| Kokopelli Beer Company | 8x8 Elk Nut Brown | English Brown Ale | The English Nut Brown ale is nicely balanced between the malty and sweet finish and the English hops, which provide the so slight bitterness and aroma. | 4.3% | 17 |
| Kokopelli Beer Company | Berryana | Fruit Wheat Beer | German style Weizen (aka wheat) ale with a slight banana aroma. The malty mouthfeel is provided by the German wheat malt finishing with a mild strawberry and banana aroma and taste. | 5.1% | 9 |
| Kokopelli Beer Company | Better Half Amber Ale | American Amber | Our 2015 GABF ProAm entry brewed in collaboration with AHA Member, Dave Eddy. Caramel maltiness is balanced by moderate hoppiness. Gluten Reduced formula. | 7.2% | 35 |
| Kokopelli Beer Company | Peachkin | American Fruit Beer | A beautiful red ale with the aroma of fresh peaches. Caramel malty sweetness is balanced by moderate hop notes, which are then followed by a sweet blend of peaches and pumpkin. Always lady brewed! | 7.4% | 22 |
| Kokopelli Beer Company | Rye'PA | Rye Beer | Brewed in collaboration with Barley's Angels. Spicy rye compliments the lemony, resinous hop characteristics of this beautiful red hued ale. | 7.9% | 68 |
| Kokopelli Beer Company | Twin Slugger | Imperial IPA | An intensely hoppy, very strong pale ale. Grapefruit citrus notes on your nose, and a delicious resinous finish. Just be warned...this one packs a punch! | 9.5% | 100 |
| Kona Brewing Co. | Black Sand Porter | Porter | A robust, full bodied porter with pronounced bittersweet chocolate flavor and aroma from the diverse variety of malt used to brew this beer. The hops balance the maltiness of this robust and roasty ale. | 6.2% | 45 |
| Kona Brewing Co. | Hula Hefeweizen Ale | Bavarian-style Weiss bier | A medium to full bodied with a pronounced fruitiness (banana/apple) and spicy characteristics (clove/nutmeg). These signature flavors and aromas are strictly a result of the special type of yeast used to brew this beer. | 5.0% | 15 |
| Kona Brewing Co. | Lemongrass Luau | Blonde Ale | :Light American Wheat Ale brewed with lemongrass and ginger | 5.8% | 20 |
| Kona Brewing Co. | Longboard Island Lager | Lager | A smooth refreshing lager fermented and aged for weeks at cold temperatures to yield its exceptionally smooth flavor. A delicate, slightly spicy hop aroma complements the malty body of this beer. | 4.6% | 18 |
| Kona Brewing Co. | Paddleboard Saison | Farmhouse Ale | American style Belgian Pale Ale brewed with mangos | 5.5% | 23 |
| Ladyface Ale Companie | DŽrailleur¨ | Bire-de-Garde | DŽrailleur¨Ó bire-de-garde (Òbeer for keepingÓ) is a deep golden ale brewed to celebrate the global passion for cycling. Named after a bicycleÕs gear-changing mechanism, this ale is malty and rustic, with a spicy yeast character. Subtle flavors of French oak were derived from ageing in Rh™ne varietal Mourvdre wine barrels. This year's release is a special blend of 1 and 2 year old versions; the older barrels provide mild acidity and the yearling contributes the oak and rustic, bready malt character. The resulting blend is an excellent example of a truly French farmhouse-style cellar creation. | 7.0% | N/A |
| Ladyface Ale Companie | Flamberge | Flemish red | Belgian ale aged 2-years Napa Cab barrels with Roeselare yeast | 8.5% | N/A |
| Ladyface Ale Companie | TrŽbuchet¨ | Golden Farmhouse Sour | Golden farmhouse sour, Sauvignon Blanc barrel-aged, 8.7 % abv (Gold Medal, 2014 Los Angeles International Beer Competition) | 8.7% | N/A |
| Ladyface Ale Companie | VerrŸckt Weizen | Wild Wheat Ale | VerrŸckt Weizen began with Ladyface Weizenbock (2013 Oktoberfest brew), our dark German wheat beer added to Napa cabernet sauvignon barrels and aged 18 months. To sour and create a "wild wheat" ale, we inoculated Napa cabernet barrels with a blend of lambic cultures (Roeselare strain - Lactobacillus, Pediococcus & Brettanomyces) to produce beer with a complex traditional Belgian funky-earthy profile and an intensely distinctive pie cherry sourness layered over the ale's sweet raisin & chocolate beginnings. (_ Bronze medal, 2015 LA International Beer Competition & _ Bronze Medal, 2015 San Diego International Beer Competition) | 8.5% | N/A |
| Lagunitas Brewing Company | DayTime | Session IPA | Our "Fractional IPA", Boldly Dosed with a Gloriou$ Fortune of Dry Hops and a Toasty Malt Foundation to satisfy your every need | 4.7% | 54.2 |
| Lagunitas Brewing Company | Hop Stoopid | Imperial IPA | Massively dry-hopped for your aromatic pleasure. | 8.0% | 102 |
| Lagunitas Brewing Company | IPA | IPA | A well-rounded, highly drinkable IPA. A bit of Caramel Malt barley provides the richness that mellows out the twang of the hops. | 6.2% | 51 |
| Lagunitas Brewing Company | Little Sumpin Sumpin | Free Style IPA | A hoppy pale wheat ale that is great for IPA fans but so smooth that the hefeweizen fans dig it too | 7.5% | 65 |
| Lagunitas Brewing Company | PILS | Pilsner | Czech Style Pilsner | 6.0% | N/A |
| Lakewood Brewing Co. | Brabo's Reserve | Wood and Barrel Aged Strong Beer | Belgian Dark Strong Ale brewed w/ Wildflower Honey aged in Petit Syrah barrel | 9.6% | 27 |
| Lakewood Brewing Co. | French Quarter Temptress | Milk Stout | Imperial Milk Stout brewed w/ Bourbon Barrel-aged Coffee, Chicory, and Vanilla | 9.1% | 56 |
| Lakewood Brewing Co. | Hopochondria | Session IPA | Session IPA brewed w/ 5 varieties of hops including Mosaic, Sorachi Ace, and Apollo | 3.5% | 57 |
| Lakewood Brewing Co. | Lakewood Lager | Vienna Style Lager | Vienna-style Lager | 4.6% | 25 |
| Lakewood Brewing Co. | Zomer Pils | Pilsner | Bavarian-style Pilsner | 4.8% | 34 |
| Laughing Dog Brewing | Benny's Grapefruit pale ale | Fruit Beer | our Pale ale Brewed with Grapefruit rind | 5.2% | 35 |
| Laughing Dog Brewing | Benny's Pale ale | English Pale ale | A cross between and english and american pale ale Bisquity malts with american hops | 5.2% | 35 |
| Laughing Dog Brewing | Laughing Dog IPA | American Strong Pale ale | Our american IPA brewed with Simcoe and Cascade Hops | 6.1% | 66 |
| Laughing Dog Brewing | Purebred Single Hop | American Strong Pale ale | A single Hop APA brewed with copios amounts of Citra hops from start to finish | 6.1% | 65 |
| Laughing Dog Brewing | Trail Ride pale ale | Session Pale ale | An American Session Pale ale brewed with Cascade and Citra hops | 4.0% | 34 |
| Lawson's Finest Liquids | Fayston Maple Imperial Stout | Imperial Stout | Brewed with loads of roasted and black malts and over two gallons of VT maple syrup per barrel! This rich and complex beer is made for sipping on sub-zero nights and pairing with decadent desserts. | 10.1% | 45 |
| Lawson's Finest Liquids | Hopzilla Double IPA | Imperial IPA | This monster of an IPA will make you pucker up! Loaded with high-alpha US grown hops including Simcoe, Cascade, Centennial and Mosaic, this brawny dry hopped ale is designed to terrorize your taste buds and deliver you to lupulin nirvana! | 8.7% | 90 |
| Lawson's Finest Liquids | JST Saison | Saison | A refreshing and tart beer brewed with French Saison yeast, Belgian malt, and Rubarb juice, yielding a flavorful brew with a dry finish. | 5.0% | 5 |
| Lawson's Finest Liquids | Sip of Sunshine IPA | IPA | This lupulin-laden India Pale Ale is packed with juicy tropical fruit character, bright floral aromas, and delectable layers of hop flavor. Pour mindfully, inhale deeply, and enjoy a tropical vacation in a glass! | 8.0% | 70 |
| Lawson's Finest Liquids | Super Session #2 Ale | Session IPA | Our Session IPA is so tasty and quaffable that it will leave you craving more! Super Session #2 features full malt flavor and assertive hop character with copious additions of Amarillo hops late in the kettle and in dry hopping | 4.8% | 50 |
| Left Coast Brewing Co. | Barrel Aged Get In My Belly | Wee Heavy | Barrel Aged Wee Heavy | 13.1% | N/A |
| Left Coast Brewing Co. | Del Mar St. | Dortmunder | Flavor is malt dominant with moderate bitterness from noble hops. A Clean rounded lager character and, a well attenuated body makes for a good session beer. | 5.0% | 18 |
| Left Coast Brewing Co. | Trestles | IPA | We use CTZ and Chinook hops in this beer following it up with a dry hop of Simcoe and Centennial in the fermenter bringing out a citrus aroma. Trestles IPA is light bodied, clean and pleasantly hoppy. | 6.8% | 58.5 |
| Left Coast Brewing Co. | Una Mas | Amber Lager | Styled after the popular amber lagers south of the border, Una Mas is the perfect easy drinking brew. Small amounts of dark roasted malts add rich color without making it thick or chewy. | 5.8% | 25 |
| Left Coast Brewing Co. | Voo Doo | Stout | Voo Doo is a full bodied, dark brew that is rich and malty with plenty of roasted barley character. This hearty stout is layered with flavors of roasted barley, chocolate, and coffee coming from the highest quality imported malts. | 8.0% | 37.8 |
| Left Hand Brewing Co. | Black Jack Porter | English-Style Porter | Slight malt s6.8weetness with notes of dark chocolate espresso and herbal hops. | 6.8% | 25 |
| Left Hand Brewing Co. | Fade to Black | Foreign Stout | Pours black with licorice, espresso bean, molasses and black cardamom notes. | 8.5% | 30 |
| Left Hand Brewing Co. | Good Juju | Herb and Spice Beer | A light ale brewed with ginger to create a spicy aroma and unique flavor. | 4.5% | 20 |
| Left Hand Brewing Co. | Introvert IPA | Session IPA | Tropical hop aromas with woodsy pine, balanced by honey malt and a clean bitter finish. | 4.8% | N/A |
| Left Hand Brewing Co. | Milk Stout | Milk Stout | Roasted malt and coffee flavors build the foundation of this creamy sweet stout. | 6.0% | 25 |
| Left Hand Brewing Co. | Milk Stout Nitro | Milk Stout | Super smooth with soft roastiness and mocha notes. | 6.0% | 25 |
| Left Hand Brewing Co. | Oktoberfest | MŠrzen | Toasty malt flavors dominate up front and spicy and superbly clean lager finish. | 6.8% | 24 |
| Left Hand Brewing Co. | Polestar Pilsner | Pilsner | A zesty German-style pilsner with great biscuity malt flavor and a dry, crisp, finish. | 5.5% | 33 |
| Left Hand Brewing Co. | Sawtooth Ale | Amber Ale | This amber ale is the perfect balance of malt and hops. | 5.3% | 27 |
| Left Hand Brewing Co. | Wake Up Dead Nitro | Russian Imperial Stout | Super smooth trifecta of cocoa, dried fruit, and licorice notes. | 10.2% | 45 |
| Legacy Brewing Co. | Clan Ross Scotch Ale | Scotch Ale | This Scotch Ale is a strong ale style sometimes referred to as a wee heavy. It is dominated by big caramel malt and nutty/toffee flavors and finishes with notes of spiciness. | 8.0% | 35 |
| Legacy Brewing Co. | Czarface Russian Imperial Stout | Imperial Stout | This Russian Imperial Stout has a rich mouth feel that exudes big flavors of dark cherries and raisins, as well as just enough roast flavors to give a nice coffee and toffee finish. | 9.5% | 41 |
| Legacy Brewing Co. | Hellacious Guava IPA | IPA | This beer is a combination of our citrus and grapefruit hop burst IPA and our white guava fruit beer. Combined, this beer is the perfect blend of hops and fruit that is sure to satisfy. | 6.1% | 53 |
| Legacy Brewing Co. | That Guava Beer | American-Style Fruit Beer | This soft malt flavored fruit beer, containing fresh white guavas, bursts of aroma and flavor on the front palate and finishes smooth, dry, and refreshing on the back end. | 4.9% | 22 |
| Lickinghole Creek Craft Brewery | Batchelors Delight | Quadrupel | Rum Barrel Belgian Quad | 12.0% | N/A |
| Lickinghole Creek Craft Brewery | Bourbon Barrel Tripel | Tripel | The name says it all. One of the highest rated beers in VA | 11.3% | N/A |
| Lickinghole Creek Craft Brewery | Rosemary Saison | Saison | Virginia Farmhouse Ale made with fresh rosemary grown at Lickinghole Creek | 6.8% | N/A |
| Lift Bridge Brewery | BA Silhouette | Barrel Aged Stout | Black as a moonless night and brewed in the style of a Russian Imperial Stout, this complex beerÕs notes of coffee, roasted malt, rich toffee and black licorice meld with an intense roasted character to provide a complex, rich and full bodied beer. | 10.0% | 80 |
| Lift Bridge Brewery | Farm Girl | Saison | Perfectly balanced and moderately sweet with light citrus notes and a distinct spiciness from choice Belgian yeasts, Farm Girl is a refreshing beer with universal appeal. | 5.8% | 19 |
| Lift Bridge Brewery | Getaway Pilsner | German-Style Pilsner | This nod to our Eastern European brewer forefathers uses imported malts, noble Saaz hops to create a refreshing pilsner with an assertive hop character. | 5.3% | 30 |
| Lift Bridge Brewery | Hop Dish | IPA | This dramatic deep golden American IPA is the perfect dish for hopheads. Featuring copious amounts of seven different varieties of hops with citrus, pine and tropical fruit notes, and backed up with premium Maris Otter and Crystal malts. | 7.5% | 75 |
| Lift Bridge Brewery | Irish Coffee Stout | Coffee Beer | Morning, noon, nightÐ any time is the right time for this delightful combination of whiskey barrel aged Imperial Stout and a bold coffee milk stout. | 8.5% | 50 |
| Liquid Mechanics Brewing Co. | Altbier | Altbier | Dusseldorf style Altbier. Deep orange/brown in color. Rich malt aroma with hints of chocolate, toffee, and noble hops. Moderate hop bitterness balances the sturdy malt structure, with a slightly nutty finish | 5.4% | 45 |
| Liquid Mechanics Brewing Co. | Imperial Porter | Strong Ale | A big huge chocolatey imperial porter. Big chocolate, dried dark fruit, and tofee fill the nose. Chocolate, Toffee, and roasted grain round out the flavor | 8.6% | 41 |
| Liquid Mechanics Brewing Co. | Kolsch | Kšlsch | True to style Kolsch Style Ale. Clean, crisp, and refreshing. Hints of green apple/pear | 5.0% | 19 |
| Liquid Mechanics Brewing Co. | Peanut Butter Porter | Experimental | Our Imperial Porter with organic peanut butter. Think peanutbutter cup! | 8.6% | 41 |
| Liquid Mechanics Brewing Co. | Saison | Saison | Brewed with wildflower honey and orange peel, this Saison is packed with fun flavors. Very dry, the honey adds percieved sweetness. Orange, honey, and black pepper are all present in the aroma and flavor. Fermented with a French Ale yeast to add a hint of tartness. This isn't your typical Saison. | 6.0% | 28 |
| Little Toad Creek Brewery | E9 Pale Ale | Pale Ale | Pale Golden with a moderate hop aroma from late kettle additions of Cascade and Citra hop varieties. Refreshing and hoppy, yet with sufficient supporting malt. | 7.1% | 30 |
| Little Toad Creek Brewery | Pendejo Porter | Porter | Roasty aroma, very dark brown, with garnet-like highlights approaching black in color, with a lightly burnt, black malt character. A large, strong beer that adds a slight alcohol warmth. | 8.2% | 26 |
| Live Oak Brewing Co | Grodziskie | Grodziskie | Grodziskie is an oak-smoked wheat ale. First developed in the Middle Ages, its fame and popularity rapidly extended to other parts of the world in the late 19th and early 20th centuries. Production ceased in the 1980s, and is rarely found outside of Polish homebrew circles today. A rare opportunity. | 3.2% | 20 |
| Living the Dream | Helluva Caucasian | Cream Stout | Cream stout modeled after a White Russian cocktail. Brewed with coffee, vanilla, peanut butter, and chocolate. | 7.9% | 30.8 |
| Living the Dream | Plaid Pants | Dry Irish Stout | Easy drinking stout with a creamy mouthfeel and roasty finish. | 5.6% | 29.6 |
| Living the Dream | Saison du Miel | Saison | Saison brewed with Colorado Wildflower honey | 7.6% | 24.2 |
| Living the Dream | Stubborn Monk | Dubbel | Belgian Dubbel brewed with dark candi syrup and brown sugar. Slightly sweet with notes of figs and dates. | 8.0% | 19.7 |
| Living the Dream | Two Barrel Tom | Imperial Wit | Double barrel aged Imperial Wit brewed with coriander, lemongrass, and orange zest. 2/3 aged in Gin barrels and 1/3 aged in cab barrels | 11.0% | 24.8 |
| Logboat Brewing Co | Shiphead | Herb and Spice Beer | Shiphead is brewed with Peruvian ginger straight out of the rainforest. Coriander and fresh lemon zest yield citrus tang. | 5.2% | 25 |
| Logboat Brewing Co. | Bear Hair | Belgian Style Blonde Ale | Bear Hair is a Belgian-style Blonde Ale with a hazy, straw-colored hue. Our yeast provides a light, refreshing citrus character and a spicy finish. | 6.5% | 30 |
| Logboat Brewing Co. | Dark Matter | Brown Porter | Dark Matter is dosed up with wheat malt to give it a smooth, subtle breadiness and extra body. Dark chocolate and roasted coffee flavors meld like thermonuclear plasma. | 6.6% | 25 |
| Logboat Brewing Co. | Lookout | American Pale Ale | Lookout is a refreshing American Pale Ale with an orange blossom hop character and a clean malt body. The perfect companion for piloting a river. | 5.5% | 30 |
| Logboat Brewing Co. | Mamoot | English Style Dark Mild Ale | Mamoot is the brown aleÕs laid back brother, a perfect breakfast beer. Subtle notes of jam, coffee, and chocolate add to the toasty finish. | 4.0% | 10 |
| LowDown Brewery + Kitchen | Black Bessie | Sweet Stout | This sweet stout is roasty with hints of sweet chocolate and vanilla. | 5.3% | N/A |
| LowDown Brewery + Kitchen | Lonely Sheep | Scottish Ale | A hint of roast complements the sweetness from the Maris Otter malt in this dark amber colored beer. | 5.3% | N/A |
| LowDown Brewery + Kitchen | Patio Pounding Pilz | Bohemian Pilsner | Soft clean malt flavors followed by subtle spicy and floral hop flavors. | 5.2% | N/A |
| Lucky Envelope Brewing | American Wheat | Wheat Ale | Summertime in a glass. This sessionable wheat beer has a soft mouth feel with light notes of citrus peel from the Cascade hops, as well as a kiss of spice from rye malt and Tettnanger hops. | 5.0% | 25 |
| Lucky Envelope Brewing | Helles Lager | Lager | This German-style lager is a clean, restrained, and malt-forward beer with grainy pilsner and biscuit notes. We add just enough noble Hallertauer hops for a balanced, traditional bitterness. | 5.3% | 21 |
| Lucky Envelope Brewing | Schwarzbier Lager | Lager | This dark German-style lager is a refreshing, malty lager with hints of chocolate, coffee, and roast notes Ð all balanced by a moderate noble hop flavor and aroma. | 5.0% | 27 |
| Lucky Envelope Brewing | Thaiger Mom Tripel | Belgian-style Tripel | A strong golden Belgian-style Tripel infused with lemongrass and Thai lime leaves. The Belgian yeast flavors complement the citrusy and herbal components of these classic Thai ingredients. | 8.5% | 21 |
| Lucky Envelope Brewing | Two Pepper Pale Ale | Pale Ale | Our pale ale infused with shishito and habanero peppers. This beer packs solid pepper flavor with a hint of habanero heat. | 5.4% | 52 |
| Mad Fox Brewing Company | Defender American Pale Ale | American Pale Ale | An American style pale ale, light bronze in color and hopped with Centennial hops. | 5.2% | 54 |
| Mad Fox Brewing Company | Kellerbier Kolsch Ale | Kšlsch | An unfiltered German style golden ale that originate in the Cologne area of Germany. | 4.4% | 22 |
| Mad Fox Brewing Company | Mason's Dark Mild Ale | Northern English Dark Mild | An extreme session beer, dark, rich malt notes but low in alcohol | 3.3% | 22 |
| Mad Fox Brewing Company | Oaked Reynard Black Saison | American Belgo style Ale. | Our version of a black Saison aged in red wine barrels. | 7.8% | 25 |
| Mad Fox Brewing Company | Wee Heavy | Strong Scotch Ale | A strong scotch ale, big, bold rich malt notes with a roasty finish. | 8.6% | 14 |
| Mad River Brewing | Humboldt Brownie Double Brown Ale | Double Brown Ale | Deep brown in color with rich aromas and flavors of fresh brownies, our Double Brown is food for the malt loverÕs soul. | 9.0% | 37.1 |
| Mad River Brewing | Jamaica Red | Red Ale | This mahogany hued ale brings an intense spectrum of spicy aromatic hop character balanced by a full-bodied caramel richness. | 6.5% | 45.3 |
| Mad River Brewing | John Barleycorn Barley Wine 2014 Cellar Reserve | Barleywine | Aromas of dry nectarine and caramel malt are complimented by rich malty flavors and undertones of black pepper and allspice. | 10.0% | 80.1 |
| Mad River Brewing | Steelhead Extra Pale | Pale Ale | A bright golden hued ale of medium body with a spicy floral hop character and very mild bitterness | 5.6% | 26.24 |
| Mad River Brewing | Super Chili Pepper Madness | Golden/Blonde Ale | Golden/Blonde Ale with Cayenne, Anaheim, Jalapeno, Yellow Wax and Habanero chilies added. | 5.6% | 26.24 |
| MadTree Brewing Company | Boysen the Hood | Belgian Wit with fruit | An unfiltered ruby red Belgian Wit that melds complex flavors presenting a simple and refreshing beer. Slight clove, berry, and lime aromatics pleasantly invite you in for a sip which reveal a medium body beer with semi-sweet berry flavor. The beer finishes dry, peppery, and slightly tart. | 4.2% | 10 |
| MadTree Brewing Company | Citra High | Imperial IPA | Explore new worlds of flavor as two American hops collide to create waves of tropically dank flavors. | 10.2% | 120 |
| MadTree Brewing Company | DOUBLEPLUSGOOD | IPA | This is a description of how this beer will taste. It will be "hoppy", bitter, with good "flavor". The internet tells us Citra hops taste like lychee, passion fruit, and gooseberry. These are good flavors to regurgitate to your friends as not to upset them with too much meaning and originality. It's not ungood, it's doubleplusgood. What's your slant? | 7.7% | 70 |
| MadTree Brewing Company | Joon | Spice, Herb, or Vegetable Beer | Joon, with its unmistakable citrus and pine characteristics, is the solution for those longing to be amidst the evergreens. Aged in Watershed Bourbon Barrel Gin barrels with juniper berries and ginger, this refreshingly tart beer takes a break from the traditional bourbon barrel beers, lifting it to another level. | 4.7% | 11 |
| MadTree Brewing Company | Lift | Kšlsch | Whether taking a break from a hard day of work or just a huge day of hops, this crisp refreshing beer with a hint of orange will lift your spirits without lowering your expectations for what a craft beer should be. | 4.7% | 11 |
| Magic Hat Brewing Company | #9 | Pale Ale | A sort of dry, crisp, refreshing, not-quite pale ale. #9 is really impossible to drescribe because there's never been anything else quite like it. | 5.1% | 20 |
| Magic Hat Brewing Company | Belgo Sutra | Belgian-Style Dark Ale | Brewed with six different malts and fermented over figs and dates, this belgian dark ale is aged in brandy barrels and offers a deep complexity that caresses the palate to a scream inducing climax. | 8.2% | 20 |
| Magic Hat Brewing Company | Dream Machine | IPL | A melding of the citrusy hop aroma and flavor of an IPA, with the balanced, crisp profile of an Amber Lager. | 5.7% | 50 |
| Magic Hat Brewing Company | Electric Peel | IPA | Electric Peel is an electric IPA that sends shocks of citrus hop flavors through a medium malt body amplified by grapefruit peel, leaving behind a bittersweet finish. | 6.0% | 65 |
| Magic Hat Brewing Company | Magic Hat Ale | Irish Red Ale | An Irish-style, deep ruby Red Ale with tantelizing layers of flavor that dance across the tongue from sip to swallow. Ane ale with an intoxicating nose, smooth malty palate and spicy finish. | 4.6% | 20 |
| Magic Hat Brewing Company | Miss Bliss | Rye Ale | A rich malt character with notes of rye bread and a touch of caramel. Taste buds are then treated to a delightful dash of coriander and orange peel, ending in a spicy-sweet finish. | 4.5% | 20 |
| Magic Hat Brewing Company | Single Chair | Golden Ale | Single Chair is a light, medium-bodied golden ale with a bready aroma and a malt forward flavor. | 5.0% | 17 |
| Magic Hat Brewing Company | Wilhelm Scream | Pumpkin Beer | A nicely spiced ale with hints of pumpkin, cinnamon, nutmeg and caramel malts. | 5.4% | 20 |
| Magnolia Brewing Company | Aliciella Bitter | Botanical Bitter | It is a light, English-style, golden bitter brewed with Sage, Honeysuckle, Yarrow, and Rose Hips | 5.0% | 15 |
| Magnolia Brewing Company | Blue Bell Bitter | ESB | A traditional ESB, Blue Bell Bitter showcases the full flavor potential of heirloom Maris Otter malt alongside Goldings hops and our house English ale yeast. Together, these ingredients produce a flavor profile at once sweet, bitter, earthy, fruity, and rich with deep, biscuit malt character. | 4.8% | 30 |
| Magnolia Brewing Company | Bonnie Lee's Best Bitter | Best Bitter | Bonnie lands in the middle of the narrow but complex spectrum of English-style bitters. Best bitters pack a little more malt and hop punch than ordinary bitters but are still considered easy drinking, session beers. | 4.1% | 20 |
| Magnolia Brewing Company | Cole Porter | Porter | Cole Porter is a robust porter with deep chocolate and coffee notes. Its body and sweetness give way in the end to a pleasing hop dryness | 4.7% | 30 |
| Magnolia Brewing Company | Kalifornia Kolsch | Kšlsch | This is a light, crisp and refreshing golden ale in the style of those brewed in the German city of Cologne (Kšln). A slightly sweet aroma with a hint of grassiness leads to herbal and spicy hop character and sweet malt notes. | 5.0% | 15 |
| Magnolia Brewing Company | New Speedway Bitter | Ordinary Bitter | This is a classic example of a session beer - one in which complex flavors and drinkability exist in harmony. | 4.0% | 18 |
| Magnolia Brewing Company | Oysterhead Stout | Oyster Stout | Oysterhead Stout uses shell, meat, and liquor from the oyster, however, adding additional depth through the brininess of the meat and liquor. ItÕs subtle, but it is definitely there | 4.9% | 40 |
| Magnolia Brewing Company | Prescription Pale Ale | American Pale Ale | Prescription Pale is a deep copper/red, single-hop pale ale with pronounced Maris Otter and caramelized malt character that offers balance to the assertive hop notes | 4.7% | 55 |
| Magnolia Brewing Company | Proving Ground IPA | IPA | Proving Ground is a full-flavored and assertively-hopped Òwest coast IPAÓ showcasing generous amounts of American hops alongside an unlikely deployment of Maris Otter that provides a strong foil to the hop attack | 7.0% | 100 |
| Magnolia Brewing Company | Sara's Ruby Mild | English Mild | Sara's Ruby Mild is light in body and makes for a great Òsession beer" It has our signature Maris Otter sweet, biscuit notes with a bit of caramel | 3.9% | 15 |
| Marble Brewery | Brett IPA | Brett IPA | Brilliant and lively, the ultimate IPA thirst quencher. From the wood of chardonnay barrels, spiked with Brettanomyces, and finished with a fresh and resonant dry hop. | 6.8% | 92 |
| Marble Brewery | Double White | Belgian Wheat | Delicate and dry, pale and hazy, this Belgian inspired wheat ale is accented with traditional spices. | 7.0% | 8 |
| Marble Brewery | Imperial Red | Imperial Red Ale | A robust emprise, our fragrant Red Ale harmonizes piney hops and tropical lushness into a juicy, caramelized explosion of Kush | 9.0% | 100 |
| Marble Brewery | Imperial Stout | Stout | Best enjoyed by a crackling fire, this decadent, pitch-black stout swirls with cheerful winter flavors. The tan head wafts of vanilla, bourbon, molasses and espresso notes, finishing in a crescendo of chewy anise. | 11.0% | 80 |
| Marble Brewery | Pilsner | Pilsner | Our interpretation of a German classic. Dry hopped and unfiltered, this lager is floral, spicy and crisp. | 4.7% | 40 |
| Mark Twain Brewing Company | Clemen's Kolsch | Kšlsch | Crisp, Fruity, Clean | 4.2% | 19 |
| Mark Twain Brewing Company | Huck's Habanero Wheat | Pepper Beer | Wheat beer with apricots and habaneros spice. Truly delicious. Heat is cumulative | 5.5% | 19 |
| Mark Twain Brewing Company | King Arthur's Court | Imperial IPA | Citrusy, Cenntenial steals the show.. | 8.0% | 90 |
| Mark Twain Brewing Company | Red Ale | Red Ale | Malt forward roasty qualities, mild fruitiness,, with a nice light hop balancep | 4.7% | 20 |
| Maui Brewing Company | Bikini Blonde Lager | Munich Helles Lager | Our flagship Munich-Style Helles is brewed with Pilsner, Light Munich and a touch of Crystal malts for a differentiating color and sweetness. Complimented by the hop aroma and low bitterness provided by the floral and slightly spicy Sterling and Saaz hops. | 5.1% | 21 |
| Maui Brewing Company | Doppel Shot Double Bock | Doppelbock | Doppelshot Doublebock is a strong lager, brewed to showcase the inclusion of 100% freshly roasted Yellow Caturra coffee beans grown locally on the KaÕanapali Estate. The malt character is light with a slight sweetness to compliment the bitter, yet smooth character of the coffee. | 7.8% | 40 |
| Maui Brewing Company | HopKine | IPL | Hop Kine is an India Pale Lager brewed with pilsner and caramel malts, pacific northwest hops and traditional lager yeast. The crisp, clean yet slightly malty base accentuates the forward hop aroma and bitterness. | 5.1% | 65 |
| Maui Brewing Company | Imperial Coconut Porter | Imperial Porter brewed w/Hand Toasted Coconut | Utilizing seven different malts, including Black and Chocolate, as well as both raw and toasted coconut and Maui cane sugar, Imperial Coconut Porter is a rich, slightly sweet and malty ale. Aromas of toasted coconut and dark chocolate dominate the nose and carry into the flavor. Pours with a dark tan head and drinks with a silky smooth, yet warming finish. Think of a liquified Mounds bar with a splash of booze. | 9.0% | 32 |
| Maui Brewing Company | Kihei Kšlsch | Kšlsch | Kihei Kšlsch is a light, crisp and flavorful offering, perfect for a warm Maui day in the Beer Garden or at the beach! This Kšlsch is brewed with the lightest german pilsner malts, a blend of traditional noble hops from the old world and spicy, citrusy hops from the Pacific Northwest, and true to style yeast profile. | 5.2% | 42 |
| McCoy's Public House & Brewery | Ginger Shandy | Herb and Spice Beer | Low hopped cream ale infused with freshly in-house juiced ginger root, lemon juice 7& simple syrup | 5.5% | N/A |
| McCoy's Public House & Brewery | Quadraphilia | Belgian-Style Quadrupel | Belgian-Style Qaudrupel | 9.5% | N/A |
| McCoy's Public House & Brewery | Ursa Major | Barrel Aged Strong Stout | Whiskey and Rye Whiskey barrel aged British Imperial Stout | 10.5% | N/A |
| McCoy's Public House & Brewery | Ursa Minor | Imperial Brown Ale | Imperial American Brown ale, focused chocolate malt character. | 9.2% | N/A |
| McCoy's Public House & Brewery | Wee Willy Scotch Ale | Scotch Ale | Peated scotch ale. | 8.5% | N/A |
| McHale's Brewhouse | Benjamin's Breakfast | European Style Pale Ale | Light and simple, but with lots of malt and oat flavor. This is a quaffable ale for anytime of the day, the way our forefathers might have enjoyed it. | 4.2% | 20 |
| McHale's Brewhouse | Dixie Blonde | American Blonde Ale | A tribute to simplicity and purity. Our light ale is a delicate, light-bodied Pilsner ale which features one type of barley, and one type of hop. Perfect entry-level ale for lager drinkers, or for those times when you'd like another... and another. | 3.8% | 18 |
| McHale's Brewhouse | Imperial Scottish | Scotch Ale | A Wee Heavy produced using the same recipe as the Scottish Pride with half the water content in the mash. | 10.0% | 22 |
| McHale's Brewhouse | Mudslinger | American Brown Ale | This dark and hoppy creation is our most unique. The Mudslinger is dark and chocolaty but with a bright herbal hoppy character. The large amount of oats used adds a rich cookie character and a big, soft mouth-feel. | 5.5% | 57 |
| McHale's Brewhouse | Scottish Pride | Scottish Ale | This traditional Scottish Ò80 schillingÓ ale is complex but simple. The malts produced in Scotland have a character all their own, and this beer is a tribute to that malt, ÒGolden PromiseÓ. The traditional yeast from a Scottish brewery is used, which helps preserve the complexity of the malt flavor and gives the beer its pleasing, dry finish. | 5.0% | 22 |
| McMenamins | Black Widow Imperial Porter | Imperial Porter | Each deep-black goblet of Black Widow is packed full of the robust notes afforded by generous amounts of black and roast malts and further spirited with ethereal wisps of caramel and licorice. Both substantial and sublime, this elixir is sure to slake the most fiendish of thirsts. | 7.4% | 40 |
| McMenamins | Cerberus Noir Wild Ale | N/A | Dark, tart and funky, this three-headed beast is a blend of Belgian Wit, Imperial Porter, and Pale Ale. All three were aged together in a Hogshead Whiskey barrel from the Edgefield Distillery and inoculated with a Belgian wild ale strain, Brettannomyces Bruxellensis, to create that pleasant, earthy tang that pervades this balanced wild ale. | 9.0% | 36 |
| McMenamins | Diamond Head IPA | IPA | This tropical citrus IPA is named for Diamond Head Crater in Oahu Hawaii. With exception to the bittering addition, the Diamond Head is hopped purely with Mosaic hops, which have a strong passion fruit/ pineapple flavor and aroma. | 6.5% | 94 |
| McMenamins | Squeeze Play Barrel-Hopped IPA | Fresh Hop Ale | We took our crisp, summer-style IPA and put it into a whiskey barrel and packed it full with Centennial hops fresh from the field. Experience and enjoy the wonderful hop fragrance and citrusy dry finish. All for the love of hops! | 6.7% | 85 |
| McMenamins | Super Ligero Mexican Lager | N/A | This copper-hued lager is the perfect summertime thirst quencher. Light and refreshing, it goes down smooth with a small hop presence and a lingering malt aroma and flavor. | 5.2% | 24 |
| Meadowlark Brewing | Badlands | Extra Pale Ale | Heavily hopped, dry pale ale | 5.5% | 70 |
| Meadowlark Brewing | Black Steer's Tookus | Oatmeal Stout | Oatmeal stout brewed with malted oats and British yeast | 5.5% | 25 |
| Meadowlark Brewing | Harvester | American Cream Ale | Light-bodied, lawnmower beer | 5.5% | 15 |
| Meadowlark Brewing | Ole Gus | Scotch Ale/Rye Ale | Wee Heavy Brewed with Crystal Rye | 7.0% | 18 |
| Meadowlark Brewing | Raspberry Wit | Fruit Beer | Witbier brewed with orange peel, Indian coriander, and raspberry concentrate. | 4.5% | 15 |
| Medusa Brewing Company | Blighty | English Porter | A classic black ale with notes of coffee and chocolate. Our rendition of Brewmaster Keith AntulÕs collaboration with Wormtown Brewery, ÒPro-Am Porter.Ó | 6.7% | N/A |
| Medusa Brewing Company | Blighty | English Porter | A classic black ale with notes of coffee and chocolate. Our rendition of Brewmaster Keith AntulÕs collaboration with Wormtown Brewery, ÒPro-Am Porter.Ó | 6.7% | N/A |
| Medusa Brewing Company | Citra Legacy | American Rye IPA | This rye IPA gets its huge, citrus hop-punch from (surprise) Citrus and Legacy hops! This latest batch has been DOUBLE DRY-HOPPED for your further enjoyment. | 7.0% | N/A |
| Medusa Brewing Company | Citra Legacy | American Rye IPA | This rye IPA gets its huge, citrus hop-punch from (surprise) Citrus and Legacy hops! This latest batch has been DOUBLE DRY-HOPPED for your further enjoyment. | 7.0% | N/A |
| Medusa Brewing Company | LASER CAT | American Double IPA | Plenty of dense citrus tropical fruit and herbal notes to assault your hop-loving senses. Double dry-hopped with absurd amounts of Citra and Nugget. | 8.3% | N/A |
| Medusa Brewing Company | LASER CAT | Imperial IPA | Plenty of dense citrus tropical fruit and herbal notes to assault your hop-loving senses. Double dry-hopped with absurd amounts of Citra and Nugget. | 8.3% | N/A |
| Medusa Brewing Company | Palaver | American Pale Ale | This dry-hopped APA goes perfectly with idle conversation. The malt bill is simple to showcase the Cascade, Meridian, and Centennial hops. | 5.9% | N/A |
| Medusa Brewing Company | Palaver | American Pale Ale | This dry-hopped APA goes perfectly with idle conversation. The malt bill is simple to showcase the Cascade, Meridian, and Centennial hops. | 5.9% | N/A |
| Medusa Brewing Company | Sir Terry | English Dark Mild | A traditional English session ale, mild in strength but not in flavor. Layers of toasty, biscuity malt with a gentle note of cocoa in the background. | 3.9% | N/A |
| Medusa Brewing Company | Sir Terry | English Dark Mild | A traditional English session ale, mild in strength but not in flavor. Layers of toasty, biscuity malt with a gentle note of cocoa in the background. | 3.9% | N/A |
| Middleton Brewing | Bobcat Red | Imperial Red ale | A malt forward ale with hops and red color | 7.0% | 51 |
| Middleton Brewing | Galena | Belgian Dubbel | A dark brown ale with Ruby highlights. Dark Fruit aroma, finished dry | 8.5% | N/A |
| Middleton Brewing | Garnet | Belgian Amber Ale | Light Brown in color, slightly malty (hint of Vienna Malt), Drinkable | 6.8% | N/A |
| Middleton Brewing | Pepperhead IPA | Pepper Beer | An IPA with peppers added, no heat just fresh pepper taste and aroma | 8.0% | 52 |
| Miner Brewing Company | Blue IPA | Brett Beer | 100% Brett IPA fermented with blueberries. | 6.9% | 56 |
| Miner Brewing Company | Brown Ale | American-Style Brown Ale | American-Style Brown Ale showcasing traditional caramel tones. | 5.9% | 30 |
| Miner Brewing Company | Oatmeal Stout | Oatmeal Stout | Classic Oatmeal Stout using specialty malts, oats and our well water. | 5.8% | 35 |
| Miner Brewing Company | Spruce Tip India Pale Lager | Herb and Spice Beer | IPL brewed with fresh Black Hills Spruce tips and lemon grass. | 6.1% | 55 |
| Miner Brewing Company | Wild Plum Farmhouse Ale | Belgian Fruit Beer | South Dakota wild plums cofermented with grains of paradise and coriander. Aged over 6 months on additional wild plums. | 6.2% | 20 |
| Mockery Brewing | Add Junk Mockro Lager | American Lager | Our version of America's most popular style, but our lager is ACTUALLY HANDCRAFTED | 5.0% | 11 |
| Mockery Brewing | French Prickler | Bier De Garde | A delicate French ale with light sweetness and orange citrus notes | 6.9% | 25 |
| Mockery Brewing | Her Majesty's Pleasure | ESB | A classic British ale with lots of bready, toasty notes | 4.9% | 40 |
| Mockery Brewing | Keyser Jose | Maibock w/ Chilies | Chili Maibock w/ loads of Anaheim and Sorranos | 6.7% | 32 |
| Mockery Brewing | Oaked Southern Hemisphere Black Ale | Black Pale Ale | We sourced all of the ingredients south of the equator. Chilean malts, Australian and New Zealand hops, and aged on oak. | 6.0% | 35 |
| Mockery Brewing | Wardrobe Malfunction | Strong Ale | Bordering on the line of sour and tart. We added 450 lbs of tart and sweet cherries to this beast. | 9.0% | 14 |
| Moody Tongue Brewing Company | Applewood Gold | Golden ale | The Applewood Gold is a beer true to its name in both hue and excellence. Taste and smell are powerful tools for nostalgia and mood-setting, where certain flavors and aromas can bear the sensor to faraway memories, or bring them closer to home. We crafted this beer with sunshine and summer breezes in our minds - making its body is light and vibrant enough to enjoy throughout the night, and is well balanced to pair with a wide range of foods from smoked salmon to grilled sweet corn. | 5.0% | N/A |
| Moody Tongue Brewing Company | Bourbon Barrel Aged Chocolate Barleywine | Barleywine | . | 9+ | N/A |
| Moody Tongue Brewing Company | Caramelized Chocolate Churro Baltic Porter | Baltic Porter | This 7.0% medium-bodied, coffee-colored Baltic Porter carries the flavors of Madagascar vanilla and Mexican cinnamon with the aromatics of dark Oaxacan chocolate. | 7.0% | N/A |
| Moody Tongue Brewing Company | Sliced Nectarine IPA | IPA | This 5.9% medium-bodied IPA has an auburn color and carries the flavors of gold nectarines with the aromatics of white peaches. | 5.9% | N/A |
| Moody Tongue Brewing Company | Steeped Emperor's Lemon Saison | Saison | This 6.3% medium-bodied Saison carries the flavors of a lemon meringue pie alongside the aromatics of Meyer lemons. | 6.3% | N/A |
| Moon River Brewing Co. | Boucane Brown Ale | Category 67 American Brown Ale | American Brown Ale | N/A | N/A |
| Moon River Brewing Co. | Jiggery-Pokery | Category 80A Belgian-style Golden Strong Ale | Belgian-style Golden Strong Ale | N/A | N/A |
| Moon River Brewing Co. | Taterlicious | Field beer | Special Bitter brewed with 300 pounds of North Carolina sweet potato puree. | N/A | N/A |
| Moon River Brewing Co. | Wild Wacky Wit | Category 74 Belgian-style Wit | Belgian-style wheat beer brewed with chamomile, coriander, and orange peel | N/A | N/A |
| Moon River Brewing Co. | Yoga Pants | Category 53b International Pale Ale | American Golden dry hopped with Jaryllo, Galaxy, Mosaic, and Nelson. | N/A | N/A |
| Morgantown Brewing Company | Alpha Blonde Ale | American Blonde Ale | Slightly sweet and creamy, this easy drinking blonde ale is made with Belgian candi sugar, honey malt, and select Belgian and American grain. | 5.1% | 17 |
| Morgantown Brewing Company | Coal City Stout | American Stout | A dry stout that opens with a creamy wave that rolls off the tongue to unveil slight bittersweet chocolate and espresso undertones. A big bold brown head tops this midnight black brew, which features a medium body, low hop bitterness, and grainy goodness throughout. | 4.1% | 31 |
| Morgantown Brewing Company | Eighty Shilling Scotch Ale | Scotch Ale | This ale starts with a beautiful off-white head above an intense amber body. A faint peaty aroma compliments a light caramel sweet entrance that gives way to a hint of smokiness and a dry finish. | 4.9% | 23 |
| Morgantown Brewing Company | Jesco's White IPA | American Belgo Ale | This beer pours hazy with a small creamy head releasing citrus and fruity aromas. Citrus and fruity flavors dominate with hints of spice and hop bitterness finishing dry with a medium body mouthful from the addition of oat flakes. | 5.9% | 40 |
| Morgantown Brewing Company | Oktoberfest | German style Marzen Lager | The color and scent of an autumn afternoon, this ultra clean classic amber lager is brimming with Munich aroma. Elegant malt complexity and German Noble hops intertwine through this smooth fest session beer. | 5.6% | 22 |
| Mother Road Brewing | Gold Road | Kolsch Style | An easy drinking kolsch style ale with a crisp, clean finish. | 4.3% | 19 |
| Mother Road Brewing | Lost Highway | American Black Ale | A black IPA with an intense American hop aroma. | 8.0% | 100 |
| Mother Road Brewing | Morning Milk Run | Milk Stout | An easy drinking stout with a pleasant mouthfeel. | 5.6% | 26 |
| Mother Road Brewing | Roadside | American Pale Ale | A traditional pale ale brewed with American hops and caramel malts. | 5.0% | 27 |
| Mother Road Brewing | Tower Station | IPA | A ctirus and tropical fruit forward IPA balanced with a pilsener malt backbone. | 7.3% | 70 |
| Mother's Brewing Company | Oktoberfest | Oktoberfest | Oktoberfest is a traditional amber lager brewed to celebrate the fall harvest. Extended aging creates a medium bodied beer with a smooth malty flavor and just the faintest touch of hops. | 5.5% | 20 |
| Mother's Brewing Company | Spiffy Britches | Belgian Style IPA | Our medium-bodied Belgian Style IPA is fermented with an abbey yeast. A big olÕ helping of freshly harvested Australian Galaxy hops lends this show stealer its fruity flavor and pleasant bitter finish. | 9.3% | 72 |
| Mother's Brewing Company | Tequila Barrel-Aged D'Lila | Barrel-Aged Strong Beer | Fermented like a traditional wheat beer and hopped like an IPA, MotherÕs medium bodied golden wheat is brewed for sunshine sipping. Orange and lemon peel lend citrus aromas and flavors. Aging in Tequila barrels makes for a dry finish with a subtle, lingering sweetness. | 8.8% | 55 |
| Mother's Brewing Company | Three Blind Mice | American Brown Ale | Three Blind Mice is inspired by our favorite qualities from English ales, German altbiers, and Irish reds. MotherÕs beautiful brown beer is medium-bodied with caramel, toffee, and subtle chocolate malt flavors - all balanced by moderate hop notes and a clean, dry finish. | 5.5% | 24 |
| Mother's Brewing Company | Towhead | American Blonde Ale | Marrying the best elements of traditional German golden ales (Kolsch) and classic Midwestern (American) wheats, Towhead is refreshingly light-bodied with flavor that wonÕt quit. It starts slightly sweet with hints of fruit and finishes clean and crisp with the faintest hop kiss thatÕll leave you reaching for another. | 5.2% | 21 |
| Motorworks Brewing | Crystal Vice | South German-Style Kristal Weizen | This filtered German style Hefeweizen, also known as a Kristalweizen, has brilliant clarity and yellow color with aromas of spicy banana and clove. It has a light body with apparent banana flavors throughout the palate and a dry subtle clove finish with light citrusy undertones. | 5.5% | N/A |
| Motorworks Brewing | Enduro "Equinox" | Session IPA | Single hopped with Equinox hops. Pale golden in color, with aromas of grapefruit and passion fruit, with a medium light body and a firm hop bitterness. Subtle Muscadine notes linger in the finish. | 4.7% | 45 |
| Motorworks Brewing | INDY IPA | IPA | This American IPA is filtered and bittered with high alpha hops from the Pacific Northwest. The color is sunset orange and hazy with floral & herbal aroma. Grapefruit and orange on the palate, while also exhibiting some pineyness. Drying in the finish but supported with pale malt and a medium body. | 6.5% | 85 |
| Motorworks Brewing | Rollcage Red | American Red Ale | Starting with a strong, yet balanced, malt and hop profile on the nose Motorworks Rollcage Red Ale continues by deftly balancing Maris Otter malt, 60L Carmel and a hint of chocolate with pacific northwest hops to create wonderful citrus and herbal hop notes with a drying finish. It has a deep amber color and a medium body. | 6.5% | 50 |
| Motorworks Brewing | V Twin Lager | Vienna Style Lager | Bright Copper in color with a creamy head. Light toasted munich malt aroma with a moderate, but firm, hop bitterness to balance out the rich Vienna malt taste. Slightly creamy mouthfeel that dries in the finish. | 4.7% | 24 |
| Mountain Sun Breweries - Southern Sun Pub & Brewery | Addiction Coffee Imperial Stout | Imperial Stout w/ Coffee | Utilizing a blend of several different roasts from Conscious Coffees, Addition is dark and full-bodied with assertive flavors of coffee and malt flavors that are reminiscent of chocolate, dark fruit and caramel. | 9.7% | N/A |
| Mountain Sun Breweries - Southern Sun Pub & Brewery | Redemption Red Ale | Double Red Ale | Huge on the malt, and just as big on the hops, Redemption Red has notes of citrus which complement the deep rich flavors of caramel malt. Intensely aromatic, this ale is dry-hopped with both American and European hops. | 8.2% | N/A |
| Mountain Sun Breweries - Vine St. Pub & Brewery | Colorado Kind Ale | American-Style ESB | Our American-Style ESB utilizes a unique combination of toasty caramel malt and citrus hop flavor and aroma from Cascade hops. | 6.2% | N/A |
| Mountain Sun Breweries - Vine St. Pub & Brewery | Golden Valley Abbey Ale | Belgian Pale Ale with Brettanomyces | This Belgian-Style Abbey Ale is light in color with herbal notes contributed by a blend of American and European hop varieties. Golden Valley undergoes a secondary fermentation with ÒwildÓ yeast for several months lending funky notes of pineapple/pear to the flavor and aroma. | 6.4% | N/A |
| Mountain Sun Breweries - Vine St. Pub & Brewery | Range Ryeder Roggenbier | German Rye Ale - Roggenbier | This medieval German Rye Ale is similar in character to a Bavarian Hefeweizen with aromas reminiscent of banana and clove from the German yeast. Roggenbier is darker in color and utilizes malted rye instead of malted wheat. | 5.4% | N/A |
| Moylan's Brewery & Restaurant | Afternoon Tea Light | English Summer Ale | Entered in Spice and Herb category, made with English pale and crystal malts, dry hopped with Styrian and East Kent Goldings. The tea is cold steeped in the beer to extract the citrusy and earthy flavor of Earl Grey. | 5.2% | 20 |
| Moylan's Brewery & Restaurant | Celts Golden Ale | California Golden Ale | Pale gold in color, sweet and fruity, with a slight dryness and crisp hoppiness in the finish | 5.0% | 28 |
| Moylan's Brewery & Restaurant | Double Kiltlifter | Scotch Ale | Rich malt balances perfectly with delicate hops to provide a concentrated and intense flavor | 8.0% | 25 |
| Moylan's Brewery & Restaurant | Dragoon's Dry Irish Stout | Dry Irish Stout | Dry, roasty and incredibly rich in flavor, Dragoons Dry Irish Stout is made with a unique blend of imported hops and malted barley from the United Kingdom. | 5.0% | 28 |
| Moylan's Brewery & Restaurant | Midnight RITUAL | Imperial Stout | Entered in Coffee Beer category, we partnered with San Francisco coffee roasters Ritual Coffee and San Francisco chocaltier TCHO for this intense imperial stout with big aromas of coffee with the smooth finish of bittersweet chocolate | 10.0% | 65 |
| Moylan's Brewery & Restaurant | Moylander XXIPA | Imperial IPA | fat and resiny, with aggressive and excessive hops swinging on an enormous malt backbone | 8.5% | 90 |
| Mt Tabor Brewing Co. | 11th Ave Pilsner | Pilsner | Old World Style Pils brewed with Pilsner Malt then hopped with Hallerteau hops. | 4.8% | 40 |
| Mt Tabor Brewing Co. | Red Rye-der IRA | American Style Amber/Red | Brewed with 2Row, Rye and Crystal 60 then hopped with Magnums, Willamettes and Simcoe hops. The Rye-der finds the balance between a malty red ale and a pungent IPA. | 6.0% | 44 |
| Mt Tabor Brewing Co. | SxNW Porter (South by North West) | Robust Porter | Displaying roasty notes of cocoa and hints of coffee then balanced with higher alpha hops to even out the full bodied flavor | 6.0% | 30 |
| Nebraska Brewing Co | 311 Amber Ale | Amber Ale | Held to the light, this Amber Ale shines brilliantly and hints at the solid malt backbone. The nose is filled with scents of citrus, and tropical fruits which emerge from the wonderful use of Equinox hops. Buried beneath these initial aromatics is the suggestion of the blend of malts which combine to set this Amber apart. The flavors lead with a slightly elevated bitterness which then flow into the medium bodied mesh of malted barleys. Sessionable and assertive. | 5.5% | 25 |
| Nebraska Brewing Co | Cardinal Pale Ale | American Pale Ale | Our American Pale Ale is golden in color, mildly bitter, and characterized by floral/citrus-like aromatics which are the result of an additional dry hopping with a very large amount of Cascade Hops. Crisp, crystal clear, and completely enjoyable. | 6.0% | 42 |
| Nebraska Brewing Co | EOS Hefeweizen | South German Hefeweizen | This medium to full-bodied beer, pale to golden in color, is most accurately described as a Bavarian wheat beer. The aroma and flavor of this unfiltered beer is decidedly fruity and spicy evoking tastes and aromas of cloves, nutmeg or sometimes vanilla with banana-like esters. Somewhat sweeter in style with a barely noticeable tartness.Ê | 5.2% | 13 |
| Nebraska Brewing Co | MŽlange ˆ Trois | Chardonnay Barrel Aged, Belgian Golden Stong | Our first beer produced in the Reserve Series, Melange A` Trois begins with a wonderfully big Strong Belgian-Style Blonde Ale and moves into the extraordinary category through an additional 6 month French Oak Chardonnay Wine Barrel maturation. The essence of Chardonnay permeates while a subtle sweetness remains from the Ale itself. Oak tannins combine to create a fascinating mesh of dry, sweet, and wine-like character. One of our favorites! | 11.3% | 31 |
| Nebraska Brewing Co | Wick for Brains | Pumpkin Beer | Wick for Brains is our classic and painstakingly produced Fall Pumpkin Ale.Ê Instead of simply using spice, we use real pumpkin which lends a sweetness and pumpkin flavor not found in many Pumpkin Ales. Wonderful pumpkin pie spice intertwined in an Amber Ale creates a pumpkin sensation which is elegantly crafted.Ê Notes of Cinnamon, Nutmeg, Clove, Ginger and Allspice blend perfectly in this seasonal Ale. There are many Pumpkin Ales out there crafted by some wonderful breweries Ð we feel that ours stands among them and in some cases Ð stands apart. | 6.1% | 17 |
| Nevin's Brewing Company | Got Your Bock | German-Style Traditional Bock | We used caramel malts and high kilned malts to create a brew with a hint of chocolate and traditional Bavarian brezel (AKA pretzel). Deep brown and delicious maltiness. DonÕt worry because weÕve got your bock. | 5.7% | 25 |
| Nevin's Brewing Company | Just In Time | Saison | With its amazing bright orange body to its thick creamy head, our grapefruit infused saison packs a citrusy grapefruit taste and aroma with a mild bitterness in the middle that mellows out nicely. Not too hoppy, not too bitter, not too sweet. ItÕs just right and itÕs Just In Time. | 6.5% | 40 |
| Nevin's Brewing Company | Red Lager | Vienna Style Lager | Nevin's Red Lager is an all Vienna malt lager that is hopped just enough to balance out the delicate caramel notes pulled from the malt. | 5.0% | 20 |
| Nevin's Brewing Company | Wishful Thinking | Belgian Strong Dark | Winner of Best In Show at the 2015 Midwest Brewer's Fest! Brewed with 50 lbs of Belgian candy sugar, Wishful Thinking is rich and complex with notes of dates and dark plum. Belgian spice notes are accentuated with rye and has smoothness that will leave thinking you can handle another. | 11.0% | 40 |
| New Belgium Brewing Co. | Abbey | Belgian-Style Dubbel | This garnet hued Belgian-style Dubbel is strong charecter and rich in flavor. Seven malts, including caramel, chocolate and Munich, and a classic Belgian yeast waft off sweet, spicy aromas. | 7.0% | 20 |
| New Belgium Brewing Co. | Eric's Ale | Wood- and Barrel-Aged Sour Beer | Named for long-time New Belgium brewer, Eric Salazar, Eric's Ale combines our pale sour beer aged in oak foeders for up to two years with a peach beer. | 7.0% | 16 |
| New Belgium Brewing Co. | Fat Tire | Amber Ale | Fat Tire Amber Ale was born from a well-planned bicycle trip through the beer-loving Belgian countryside. Like its Belgian brethren, Fat Tire pours a brilliant amber and settles a strong white head atop. The aroma is all biscuit and caramel apples. | 5.2% | 18 |
| New Belgium Brewing Co. | Hop Kitchen Hop Stout | Hoppy Stout | Eight different grains converge for a deep blend of dark chocolate, roasted coffee and toasted bread, while generous additions of six hop varieties, like Equinox, Chinook and Willamette, accent the richness with citrusy, woodsy pops. Just as you get lost in Hop StoutÕs malty depth, a wicked rush of bitterness attacks with the combined force of an imperial stout and IPA. | 8.0% | 100 |
| New Belgium Brewing Co. | La Folie | Wood- and Barrel-Aged Sour Beer | This wood-aged, sour brown spends one to three years in big, oak barrels, knows as foeders. And when the beer finally hits the glass, La Folie is sharp, sour, full of green apple, cherry, and plum skin notes. | 7.0% | N/A |
| New Belgium Brewing Co. | Le Terroir | Dry Hopped Sour Ale | This beer packs the bold and hoppy nose of an American IPA, and all the pucker of a well-crafted sour, into one insanely delicious beer. | 7.5% | 12 |
| New Belgium Brewing Co. | Lips of Faith - Eric's Ale | Sour/Wild Ale | Wood-aged Sour Peach Ale | 7.0% | 16 |
| New Belgium Brewing Co. | Long Table Farmhouse Ale | Farmhouse Ale | Traditional grains of Munich, pale malt and rye lend a wash of toasty, spicy bread, while exotic Nelson Sauvin and citrusy Chinook hops buoy the juicy fruit flavors of our Belgian yeast. | 6.0% | 30 |
| New Belgium Brewing Co. | NBB Love Felix | Wood- and Barrel-Aged Sour Beer | this is a single source delight from one special foeder of perfectly soured Felix, our light base beer | 7.5% | 10 |
| New Belgium Brewing Co. | Slow Ride | Session IPA | A blend of eight hop varieties, led by Mosaic and Nelson Sauvin, twist together brilliant tropical scents of melon, peach, lime and grapefruit for a vividly fruity aroma. | 4.5% | 40 |
| New Belgium Brewing Co. | Trippel | Belgian Style Ale | This golden beer opens with a bold blast of spicy Noble hops, courtesy of Saaz and Hallertau Mittlefruh, and gives way to the fruity aromas offered by our traditional Belgian yeast. Brewed with Pilsner and Munich malts, Trippel is classically smooth and complex, and sings with a high-note of sweet citrus before a pleasantly dry finish delivers a warm, strong boozy bite. | 8.5% | 43 |
| New Holland Brewing Company | 2014 Black Tulip | Belgian Trippel | Mysterious, alluring and seductive, yet tantalizingly elusive; these are the storied characteristics of the Black Tulip. | 8.8% | 21 |
| New Holland Brewing Company | Dragon's Milk | Bourbon Barrel Aged Stout | A stout with roasty malt character intermingled with deep vanilla tones, all dancing in an oak bath. | 11.0% | 31 |
| New Holland Brewing Company | Ichabod | Pumpkin Beer | Ichabod combines malted barley and real pumpkin with cinnamon and nutmeg in a delicious and inviting brew. After dinner, try it with your favorite dessert. | 5.2% | 15 |
| New Holland Brewing Company | Incorrigible Reserve | White Sour with Fruit | Michigan blueberries & blackberries fuel a second flavorful fermentation of this beer after its residence of several months in our House of Funk sour cellar. | 4.5% | 11 |
| New Holland Brewing Company | Mad Hatter | IPA | Mad HatterÕs whimsy is celebrated with floral aromatics from assertive dry-hopping, and a bright, hoppy body, punctuated with Centennial, Citra and Michigan-grown Cascade hops. Citrus and pleasant bitterness excite your palate before welcoming a balancing finish | 7.0% | 65 |
| New Holland Brewing Company | Monkey King | Farmhouse Ale | A soft, medium body saison with subtle pepper character and fruity undertones. | 5.6% | 23 |
| New Holland Brewing Company | Night Tripper | Imperial Stout | An abundance of roasted malts and flaked barley create rich, roasty stout with deeply intense, lush flavors. | 10.8% | 56 |
| New Holland Brewing Company | Pilgrim's Dole | Barleywine | A barleywine-style ale made with fifty percent wheat malt, or what we at New Holland call a wheatwine. PilgrimÕs Dole blends warming and slightly sweet flavors with a unique caramelized character. | 12.0% | 25 |
| New Holland Brewing Company | The Carhartt Woodsman | Barrel Aged Pale Ale | Celebrates craftsmanship and hard work. Locally-grown Cascade hops bring a brightness to this barrel-aged American pale ale. Malt sweetness and toasted oak combine for a smooth, refreshing finish. | 4.4% | 33 |
| New Holland Brewing Company | The Poet | Oatmeal Stout | Oats bring a creaminess and soft mouth-feel to rich, roasty malt character. | 5.2% | 37 |
| New Planet Beer Company | New Planet Blonde Ale | Blonde Ale-Gluten Free | American Koelsch brewed with Millet | 4.5% | 25 |
| New Planet Beer Company | New Planet Pale Ale | Pale Ale | American Pale Ale brew with Millet. | 5.4% | 40 |
| New Planet Beer Company | New Planet Raspberry Ale | Fruit Beer Gluten Free | American Fruit Beer brewed with millet and Raspberries | 4.4% | 25 |
| New Planet Beer Company | New Planet Seclusion IPA | Session IPA | Session IPA crafted to remove gluten. | 4.9% | 50 |
| New Planet Beer Company | New Planet Tread Lightly Session Ale | Session Ale | Cream Ale crafted to remove gluten | 4.9% | 18 |
| Ninkasi Brewing Company | Dawn of the Red | IRA | An IRA bursting with tropical notes, this beer finishes juicy with a subtle malty backbone. After one taste, itÕll leave you wanting more. It doesnÕt take brains to know this IRA is a delicious choice any time of year! | 7.0% | 75 |
| Ninkasi Brewing Company | Lux | German-Style Helles Lager | Illuminate your palate with this traditional German-style lager. Brewed with premium Pilsner malt and bittered with German Hallertau hops, this Helles lager pours champagne in color. Bright, crisp and satisfying, enliven any occasion with Lux. | 5.3% | 20 |
| Ninkasi Brewing Company | Mango IPA | IPA | A sublime collision of hop bitterness and luscious mango. The addition of orange zest amplifies the mangoÕs sweet juiciness while also keeping the hops in balance. ItÕs an IPA sure to saturate your taste buds. | 7.2% | 70 |
| No Label Brewing Co. | El Hefe Hefeweizen | German Hefeweizen | A traditional German Hefeweizen. This beer is light and refreshing with strong notes of banana, cloves and citrus. Perfect for that hot summer day. Named after the boss of the house. | 5.6% | 11.7 |
| No Label Brewing Co. | Elda M. Milk Stout | Milk Stout | Milk Stout brewed with 10 different malts. Rich flavors of roasted and chocolate malts with a hint of coffee. This stout is creamy and sweet but not overly filling. Its perfect for a cold winter day. Best to let stout warm to 50-55F. This beer is named after the boat that Melanie Royo (one of our owners) grew up on in Panama. Best to let this stout warm. | 6.9% | 25 |
| No Label Brewing Co. | Ridgeback Amber Ale | Amber Ale | Dark American Amber with strong flavors of caramel and roasted malts. Balanced with just the right amount of Cascade and Golding hops for a sweet but slightly bitter ale. Named after our dog Hailey. | 5.0% | 14 |
| NoDa Brewing Company | Gordgeous Pumpkin Ale | Pumpkin Beer | Gordgeous is a well-balanced pumpkin ale using over 50 lbs. of pumpkin and 42 lbs. of brown sugar for every batch! On top of that, we use whole-seed spices cracked at the brewery on brew day which include allspice, cardamom, cloves and freshly shaved whole ginger root. | 6.4% | 29 |
| NoDa Brewing Company | Hop, Drop 'n Roll | IPA | Hop, Drop Ôn Roll is the 2014 World Beer Cup¨ Gold Award Winner for American-Style IPA, and itÕs hopped before, during and after the boil with late boil additions of Citra and Amarillo for a complex flavor profile. The rich golden color comes from a blend of English and American base malts accented with substantial amounts of Vienna and Wheat malt. | 7.2% | 81 |
| NoDa Brewing Company | Jam Session | Pale Ale | In Jam Session, aclear hop flavor shines through without being too dominant, and thereÕs a great malt flavor uncommon to the variety. The backbone of this beer is the balance of imported Maris Otter and Caramunich malts with the pine and citrus flavors of Centennial, Simcoe, and Citra hops. | 5.1% | 31 |
| NoDa Brewing Company | Par 4 | Session IPA | Par 4Õs lighter alcohol content doesn't mean we sacrificed body or flavor; we included Chinook, Warrior, Equinox, Azaca, Citra and Mosaic, and these six hop additions take the IBUs from 0 to 65. The lighter grain base includes Two-Row, Vienna, Carafoam and Munich, but we also added oats for extra body and mouth-feel. | 4.0% | 65 |
| NoDa Brewing Company | Ramble on Red | English ESB | An ESB with character, Ramble On Red uses the unique combination of rye malt and Belgian Special B with Challenger hops. While it has more body than most reds and a malt-forward profile, it is still a session beer of the finest variety. | 5.2% | 30 |
| NOLA Brewing Co. | 7th Street Wheat | Filtered Wheat | Filtered Wheat beer brewed with fresh lemon-basil | 4.5% | N/A |
| NOLA Brewing Co. | ALS IPA | Framhouse IPA | Farmhouse IPA brewed with Ales for ALS hop blend | 6.0% | N/A |
| NOLA Brewing Co. | Desire | American Sour Ale | American Sour Ale aged in white wine barrels with raspberries | 4.5% | N/A |
| NOLA Brewing Co. | Dry-Hopped Lowerline | American Sour Ale | American Sour Ale dry-hopped with Galaxy | 4.0% | N/A |
| NOLA Brewing Co. | Piety | American Sour Ale | American Sour Ale aged in red wine barrels with tart cherries | 4.0% | N/A |
| NOLA Brewing Co. | Sauvage | Brett Pale Ale | Brett Pale Ale aged in oak barrels, dry-hopped with Galaxy | 5.0% | N/A |
| Noon Whistle Brewing | Bernie | Milk Stout | Dark and delicious with a full body. A slight sweetness with hints of chocolate and roasted barley. A great dessert beer that is rich and complex, but not too filling. | 5.0% | 20 |
| Noon Whistle Brewing | Face Smack | Berliner Weiss | Acidic and bready aroma is up front on the nose, with a clean lactic sour bite on the tongue. Very light and refreshing, served with woodruff and Pomegranate syrups in the brewery if you need to cut the sourness. | 4.0% | 4 |
| Noon Whistle Brewing | Kindhouse | Session IPA | Citrusy, Piney, with hints of pear and mango. Aromas will jump out at you before you take your first sip. A nice copper color is secondary in this beer, letting the hops take the lead. Calypso hops are prominent in this beer with additions of Citra and Galaxy. | 4.8% | 52 |
| Northwoods Brewing Corp llc | Angry fisher habanero porter | Ale | Brewed with chocolate roasted Munich malts, this a porter has a mild heat from habanero peppers that adds a suprising finish. | 6.0% | 33 |
| Northwoods Brewing Corp llc | Poplar Porter | Ale | Rich, medium bodied and nearly black, our porter has a pleasant roast charactercomplimented with a touch of chocolate malt. | 4.0% | 25 |
| Northwoods Brewing Corp llc | Rowdy Rye | Ale | Brewed with rye malt, this beer is moderately hopped with a dry earthy finish. | 5.0% | 30 |
| Northwoods Brewing Corp llc | Spruce Grouse Ale | Ale | This is a hop-less ale uses spring spruce tips for flavor and aroma. giving this brew its earthy, smooth, robust flavor. | 4.0% | 33 |
| Oasis, Texas Brewing Company | London Homesick Ale | Ordinary/Special Bitter | English Ale | 4.9% | 27 |
| Oasis, Texas Brewing Company | Luchesa Lager | Kellerbier | Lager | 4.8% | 35 |
| Oasis, Texas Brewing Company | Metamodern Session IPA | Session IPA | Balanced, refreshing, citrusy | 4.5% | 45 |
| Oasis, Texas Brewing Company | Technicolor Motorhome | Kettle Sour | Kettle Sour | 4.8% | 15 |
| Odd13 Brewing | Doctor Wildcat | Sour Brown | Sour Brown aged in cognac and red wine barrels. | 6.9% | 8 |
| Odd13 Brewing | Eric the Red | Red IPA | Red IPA hopped with Mosaic, Citra, Simcoe and Columbus. | 7.1% | 78 |
| Odd13 Brewing | Humulus Kalecumber | Sour ale | Sour ale with juice from cucumber, kale, and mint added. | 5.0% | 8 |
| Odd13 Brewing | Papa Silenus | Imperial IPA | Double IPA hopped with Amarillo, Centennial, Citra, Comet, and Simcoe. | 8.5% | 100 |
| Odd13 Brewing | Vincent Van Couch | Sour ale | American session sour, dry hopped with Citra and Mosaic. | 4.7% | 20 |
| Odell Brewing Co. | Brombeere | Gose | Our blackberry gose is a balance of tangy and sweet. It's as crisp and lively as our favorite summer evenings. | 4.8% | 6 |
| Odell Brewing Co. | IPA | IPA | We've added a variety of highly aromatic American hops to create a distinctive bitterness. It's whole-flower hopped for a better bitter. | 7.0% | 60 |
| Odell Brewing Co. | Myrcenary | Imperial IPA | Brewed with a blend of hops containing the highest level of myrcene, this douple IPA prevails with a tropical fruit flavor and pungent floral aroma. | 9.3% | 70 |
| Odell Brewing Co. | Oak Haven | Whiskey Peach Ale | Brewed with Colorado peaches and aged in whiskey barrels, Oak Haven is a blend of both flavors. There is a peachy aroma and subtle fruity sweetness combined with notes of bourbon and oak. | 8.6% | 34 |
| Odell Brewing Co. | Oktoberfest | MŠrzen | Munich matls give this lager a toasty aroma and copper color. A dry finish balances the malty sweetness with subtle hints of herbal and spicy noble hops. | 6.1% | 19 |
| Odell Brewing Co. | Pi–a Agria | Sour | A subtle sweet malt and pineapple backdrop bursts with an exotic sparkling tart finish that is refreshing and invigorating. | 6.5% | 7 |
| Odell Brewing Co. | Rawah Rye IPA | Rye IPA | Meaning "wild place," the Rawah wilderness of Colorado is a diverse and complex region. Rawah Rye IPA balances a slightly spicy malt base with a bright and fruity hop character. | 6.8% | 63 |
| Odell Brewing Co. | Russian Pirate | Russian Imperial Stout | Bold body with hints of dried fruit, dark cocoa, and woody rum spice. | 13.3% | 45 |
| Odyssey Beerwerks | Boot to the Head Imperial IPA | Imperial IPA | Brewed with 90 lbs of fresh, wet hops (Cascade and Chinook), which were picked fresh and added to the kettle. It doesn't get much "wetter" than that. The hops in this strong Imperial IPA impart an intense aroma of stone fruit, pear, and light tangerine while flavors of grapefruit rind, sweet fruit salad, and spices are abundantly present. | 9.0% | 82 |
| Odyssey Beerwerks | Clan Warrior Scotch Ale | Strong Scotch Ale/Wee Heavy | Forged in the smoky depths of a Highlands castle perched over a deep loch, our wee heavy is crafted to be bold, sweet, and showcase a blend of specialty malts | 8.7% | 29 |
| Odyssey Beerwerks | Fluffy Pumpking Toasted Marshmallow Porter | Seasonal/Specialty/Spiced Porter | A rich chocolately porter base with toasted marshmallow and pumpkin has made this beer Odyssey's most requested specialty beer. | 5.3% | 33 |
| Odyssey Beerwerks | Heliocentric Hefeweizen | German Hefeweizen | Find within this well-carbonated beer hints of clove and a light banana flavor that is always present. Flowery German hops linger in the background. The result is a great beer on a sunny day. | 5.5% | 12 |
| Odyssey Beerwerks | Palm Tree Caribbean Lager | Bohemian Pilsner | An homage to the islands, with a flourish of spicy hops and a deep malt character, this Pilsner is crisp and refreshing. Best consumed while wearing shades and basking on the beach. | 4.7% | 39 |
| Ohana Brewing Company | Ohana Saison Noir | Other Belgian-style Ale | Think Belgian-style stout! 2014 Silver Award in the World Beer Cup. | 7.0% | 30 |
| Ohana Brewing Company | Ohana SpaWater | Field Beer | Saison infused with cucumbers and lemongrass. | 5.8% | 27 |
| Old Bust Head Brewing co. | Bust Head English Pale Ale | ESB | Balanced, easy drinking EPA. | 5.6% | 21 |
| Old Bust Head Brewing Co. | Chukker Czech. Pils | Bohemian Pilsner | Bohemian Pilser full of Saaz hops aroma and flavor. | 4.3% | 33 |
| Old Bust Head Brewing Co. | Gold Cup Russian Imperial Stout | Russian Imperial Stout | Big, thick Imperial Stout with chocolate and coffee notes. | 10.0% | 63 |
| Old Bust Head Brewing Co. | Graffiti House IPA | IPA | West coast style IPA with a great tropical aroma and flavor from Mosaic hops. | 7.5% | 75 |
| Old Bust Head Brewing Co. | Vixen Irish Red | Irish Red Ale | Easy drinking red ale with a pleasant roasted character. Enjoyed by red wine lovers. | 5.4% | 23 |
| Oskar Blues Brewery | Dales Pale Ale | IPA | American IPA | 6.5% | 65 |
| Oskar Blues Brewery | Death By Coconut | Irish Porter | Chocolate coconut Irish Porter | 6.5% | N/A |
| Oskar Blues Brewery | GKnight | Red IPA | Imperial Red IPA | 8.7% | 60 |
| Oskar Blues Brewery | Mamas Little Yella Pils | Pilsner | Bohemian Pilsner | 5.3% | 35 |
| Oskar Blues Brewery | Old Chub | Scotch Ale | Scotch Ale | 8.0% | 30 |
| Oskar Blues Brewery | Oskar Blues IPA | IPA | A variety of Australian hops, including Enigma, Vic Secret, Ella, and Topaz, | 6.4% | 65 |
| Oskar Blues Brewery | Pinner Throwback IPA | Session IPA | Throwback IPA | 4.9% | 35 |
| Oskar Blues Brewery | Ten Fidy | Imperial Stout | Imperial Stout | 10.5% | 98 |
| Our Mutual Friend Brewing Co. | 24FPS | American Sour Beer | A hoppy, sour, tropical golden ale. It's fermented in red wine barrels using 100% Colorado grown malt and hops. | 5.0% | 34 |
| Our Mutual Friend Brewing Co. | American Wild Ale | Barrel Aged Sour | A sour ale aged in red wine barrels solera style, and blended between 3 to 18 months. It's a collaboration we did with the Populist starting in 2013. | 5.5% | 25 |
| Our Mutual Friend Brewing Co. | Cherry Gose | Fruited American-style Sour Beer | A traditional salted tart beer, with fresh cherries added during fermentation. | 4.3% | 14 |
| Our Mutual Friend Brewing Co. | PR_ (The People's Republic of Rock n Roll) | Mixed-culture Brett Beer | A farmhouse ale brewed using a blend of saison and brettanomyces yeasts, giving the beer an estery profile, but with a dry brett finish. | 6.2% | 30 |
| Our Mutual Friend Brewing Co. | Segale | Rye Beer | A pale ale with generous amounts of rye, resulting in a spicy malt finish. Amarillo and nugget give it a citrusy hoppiness. | 5.5% | 57 |
| Paducah Beer Werks | PBW India Pale Ale | IPA | Deceptively drinkable, yet heavier hopped than the pale ale--with a piney, citrusy aroma, smooth middle and a bitter finish. Give it a try and discover the land of India Pale Ales. | 7.5% | 71 |
| Paducah Beer Werks | PBW Irish Red | Irish Red Ale | Made with toasted malts and minimal hops--with a smooth/ even flavor, no bitterness and a sweet finish. The award-winning flagship of Paducah Beer Werks, it's the go-to brew. | 5.2% | 12 |
| Paducah Beer Werks | PBW Pale Ale | Pale Ale | A classic pale with a light golden color--plenty of citrus aroma and a smooth hop forward flavor. This is a solid beginning for aspiring hopheads. | 4.8% | 38 |
| Paducah Beer Werks | PBW Robust Porter | Robust Porter | A full-bodied, brew--roasted, malty aroma with a velvety roast coffee/ dark chocolate flavor and slightly bitter finish. Taste this dark brown brew and see what's been missing in your regular porters. | 6.4% | 47 |
| Panther Island Brewing | Allergeez | American Wheat Ale | This wheat is brewed with chamomile flowers, rose hips and Texas honey. Nice floral aroma, not too sweet body with a smooth body. | 5.7% | 25 |
| Panther Island Brewing | Cannonball | Strong Scotch Ale | Dark ruby red in color, nice caramel, chocolate roast notes on the nose and body. Surprisingly easy drinking. | 8.2% | 27 |
| Panther Island Brewing | IPf'nA | Imperial IPA | Imperial IPA with a large malt bill to balance out the hops. Notes of citrus and grapefruit throughout the beer. Little spice and zest from the coriander used. | 10.0% | 99 |
| Panther Island Brewing | Real Good | Cream Ale | Easy drinking, smooth crisp, session beer. Good on a hot day. | 4.8% | 15 |
| Pateros Creek Brewing | Arthur's Rauch | Smoked Bock | A very smoky lager style made using traditionally smoked malt from Germany. | 6.8% | 24 |
| Pateros Creek Brewing | Cache la Porter | Brown Porter | A chocolaty brown porter with a smooth finish. Not your typical porter, this is chocolaty, easy drinking, and slightly roasted with a touch of toast. | 5.0% | 24 |
| Pateros Creek Brewing | Pancho Lefty | Mexican Amber Lager | Mexican Amber Lager that woudl go well with tacos, burritos, and salsa. Traditionally a Vienna Lager that was ÒexiledÓ from Europe and brewed in Mexic | 4.3% | 29 |
| Pateros Creek Brewing | Pyrite Pils | Fresh Hop Pils | A fresh-hopped pilsner made with Colorado hops and added to a light pilsner base that defines a new way to think about a wet-hopped beer. | 5.3% | 43 |
| Payette Brewing Co. | Fly Line | Vienna Style Lager | Even if you donÕt catch any fish thereÕs always beer, right? This sessionable golden lager has the slightest hint of malt sweetness and a subtle hop flavor | 5.0% | 18 |
| Payette Brewing Co. | Pistolero | Porter | Just like a gunslinger, Pistolero Porter is complex, smooth and robust. Its an enjoyable brew that only intensifies as it warms. A mild hop bitterness up front enhances the roasted and chocolate finish. | 6.0% | 13 |
| Payette Brewing Co. | Rodeo | Rye Pale Ale | Unlike a real rodeo, the aroma of passion fruit, peaches and mangos fills the air with this spring seasonal. Rodeo is a single-hop rye, pale-style beer. Citra hops give it a tropical fruit nose and flavor with a spicy, rye kick. | 4.0% | 35 |
| Payette Brewing Co. | Rustler IPA | IPA | Untamed, unpredictable and full of unforgettable character; that's a Rustler for you. This IPA's solid malt base quietly saunters in with a slightly spicy aroma, hints of sweet pine, citrus and apricot tones and American hops for a mildly bitter finish. | 6.2% | 65 |
| Pedernales Brewing Co. | Lobo Negro | Schwarzbier | Dark, smooth lager with notes of coffee and baker's chocolate. | 5.5% | 25 |
| Pedernales Brewing Co. | Lobo Oktoberfest | MŠrzen | Classic malty german festival beer | 6.0% | 20 |
| Pedernales Brewing Co. | Lobo Texas Lager | Pilsner | Crisp, clean American Pilsner | 5.0% | 22 |
| Pedernales Brewing Co. | Pedernales Classic IPA | English IPA | Lightly hopped English style IPA with a good malt backbone to match hop bitterness | 6.0% | 52 |
| Pedernales Brewing Co. | Robert Earl Keen Honey Pils | Pilsner | Light lager brewed with local honey adding sweetness and a wildfloer aroma | 5.0% | 13 |
| Pelican Brewing Company | Doryman's Ale | American-Style Brown Ale | American Brown Ale has a dark brown color, with a balanced aroma of roasted malts and Northwest-grown hops. The sweetness of the ale and crystal malts blend beautifully with the assertive flavors of Cascade and Mt. Hood hops. | 6.2% | 42 |
| Pelican Brewing Company | Kiwanda Cream Ale | Golden or Blonde Ale | Inspired by one of America's traditional 19th century beer styles, Kiwanda Cream Ale is pale gold with a fruity, floral hop aroma. A sweet malty flavor and a smooth snappy finish round out this tasty, refreshing brew! | 5.4% | 25 |
| Pelican Brewing Company | MacPelican's Ale | Scottish-Style Ale | Our interpretation of the Scottish Export style is coppery amber in color and features a mild, malty aroma. The malty flavor is balanced with Willamette hops to add a little "snap" to the flavor and finish of this rich, smooth ale. | 5.0% | 16 |
| Pelican Brewing Company | Tsunami Stout | Export Stout | Purchase Online More Sharing ServicesShare | Share on facebook Share on twitter Availability: Year Round It'll bowl you over with its midnight black color and rich dark-roasted aroma. Magnum and Willamette hops combine with unmalted barley and roasted malts to give this brew a full body and a dense creamy head. All elements combine in a rich espresso-like finish. | 7.0% | 45 |
| Pelican Brewing Company | Umbrella IPA | International-Style Pale Ale | New-World India Pale Ale using exclusively Australian grown Ella hops. The use of Ella hops offers an aroma that is filled with gooseberry and bright fruit. | 7.4% | 55 |
| Peticolas Brewing Company | Golden Opportunity | Golden Ale | A beer modeled after the classic styles of Koln, Germany, but which deliberately lacks the enhanced fruitiness of the typical American interpretation. Straw-like in color with a dense white head, this medium-bodied brew has a light, pleasant malt aroma with a hint of sweetness and faint bitterness. It is clean, well-balanced and suitably carbonated for a crisp, refreshing feel. | 4.6% | 27 |
| Peticolas Brewing Company | Great Scot! | Scottish Ale | Medium bodies malt forward beer with low bitterness possesing a nutty, soft and chewy character in flavor and mouthfeel. | 6.8% | 24 |
| Peticolas Brewing Company | Royal Scandal | English Pale Ale | Earthy on the nose with a light floral blackground, this brew has a lingering caramel malt flavor and a splash of fresh citrus. The chosen yeast strain provides a distinctly European feel but our hop profile remains uniquely American in delivering the expected flavor and aroma, as well as a characterestic bitter edge. | 6.5% | 36 |
| Peticolas Brewing Company | Sit Down or I'll Sit You Down | Imperial IPA | The intent is to exhibit the fresh and bright character of the hops. Dry hopped with over a pound of hops per barrel of beer. ItÕs gold in color and the floral ester aroma is high. The hop bitterness is high, but not at all harsh. The hop flavor is high, fresh, and lively. Yet with all of our beers, itÕs all about balance and this one is no exception. The malt character is fairly high and provides a tremendously full mouthfeel. Finally, the alcohol in this beer is intentionally present (and delicious). | 10.0% | 90 |
| Peticolas Brewing Company | Velvet Hammer | Imperial Red Ale | Smooth as Velvet, Hits you like a Hammer | 9.0% | 85 |
| pFriem Family Brewers | Flanders Blonde | Wood- and Barrel-Aged Sour Beer | After being aged for 18 months in a Pinot Noir barrel, pFriem Flanders-Style Blonde Ale, overflowing with aromas of green apple and lemon zest, is finally ready for a bottle of its own. | 7.1% | 19 |
| pFriem Family Brewers | Flanders Red | Belgian-Style Flanders Oud Bruin | pFriem Flanders Red may come in a bottle but this pinot-like smokey ale will quickly remind you that it spent most of its life in an oak barrel. | 7.0% | 10 |
| pFriem Family Brewers | Pilsner | German Pilsener | pFriem Pilsner is as refreshing and flavorful as its European cousinÑand with aromas of fresh flowers and honey, weÕve managed to fit the Pacific Northwest into each bottle. | 4.9% | 38 |
| pFriem Family Brewers | Session IPA | Session IPA | Two favorites are joining forces as hoppy IPA meets quaffable session beer in pFriem Session IPA. This highly-drinkable bright beer boasts notes of strawberry and pine along with big citrus aromas and a hint of kiwi. So letÕs toast to this momentous union with one light and crisp pint. | 4.5% | 25 |
| pFriem Family Brewers | Wit | Belgian-Style Witbier | It is considered polite in Belgium to stand for a toast. Stand now, and raise a glass to sweet aromas of orange and spice, light-creamy flavor and a refreshing finish. | 5.1% | 18 |
| Pigeon Head Brewery | Black Lager | Schwarzbier | A true German Schwarzbier! Very dark and malty, but crisp and light drinking! | 5.5% | 8 |
| Pigeon Head Brewery | IPL | IPL | Nicely hopped with a great piney aroma. Just enough bittering with the smooth finish of a lager. | 5.9% | 40 |
| Pigeon Head Brewery | Pilsner | Pilsner | Traditional Czech Pilsner. Clean and smooth drinking | 4.9% | 14 |
| Pigeon Head Brewery | Red Rye Lager | Red Rye Lager | The sweetness of a red spiced up a bit by the rye. Malty body with a smooth finish. | 7.3% | 34 |
| Pikes Peak Brewing Co. | Devils Head Red | Double Red Ale | A robust double red that has both a significant hop and malt profile | 7.3% | N/A |
| Pikes Peak Brewing Co. | Kissing Camels | Berliner Weiss | Sour mash wheat beer | N/A | N/A |
| Pikes Peak Brewing Co. | Little London | English Brown | A light bodied beer that is all about the malt. | 5.3% | N/A |
| Pikes Peak Brewing Co. | Penrose Private Reserve 1501 | Oak Aged Strong Beer | American Barley Wine aged in Red Wine Barrels | 10.1% | N/A |
| Pinthouse Pizza | ATX Pale Ale | Pale Ale | Our intensely fruit forward, tropical and dank American Pale Ale brewed with Mosaic, Calypso and El Dorado hops. | 6.0% | N/A |
| Pinthouse Pizza | Best Coast IPA | IPA | A beer inspired by the West Coast style of IPAsÉ Hop forward with an assertive bitterness from Chinook, El Dorado, Eureka and Citra hops. | 7.5% | N/A |
| Pinthouse Pizza | Fully Adrift Double IPA | Double IPA | 2014 Alpha King Runner-Up and Silver Medal at the 2015 LA International Beer Competition for the Double IPA Category! This is a dangerously drinkable combination of Dank, tropical, and resinous hopsÉ and more hops. | 10.5% | N/A |
| Pinthouse Pizza | Jaguar Shark Bourbon Barrel Aged Stout | Bourbon Barrel Aged Stout | Features a hint of bourbon on the nose, a little heat from the higher ABV, and the coffee and chocolate components from The Admiral combined with subtle hints of oak and vanilla for the barrels. | 10.7% | N/A |
| Pinthouse Pizza | Man O' War IPA | IPA | An aggressively dry-hopped, West Coast influenced IPA with a huge hop display of tropical citrus, grapefruit, and resinious pine. | 6.5% | N/A |
| Pints Brewery & Sports Bar | CharlieÕs Papaya Saison | Fruit Beer | This is an easy-drinking summer saison made with papayaya. A very smooth and subtly sweet saison. | 7.5% | N/A |
| Pints Brewery & Sports Bar | Chili IPA | Chili Beer | The Chili IPA won a Gold Medal at the 2014 Los Angeles International Commercial Beer Competition. Copper-colored medium body beer with a blend of roasted chilies and a generous quantity of hops in the kettle and in the fermentation tank. | 6.0% | N/A |
| Pints Brewery & Sports Bar | Imperial Red | Imperial Red Ale | Sweet and malty, this imperial red is very smooth and delicious | 8.0% | N/A |
| Pints Brewery & Sports Bar | Imperial Stout | Imperial Stout | Tons of flavor packed in this imperial stout. | 8.0% | N/A |
| Pints Brewery & Sports Bar | Watermelon Wheat | Fruit/Wheat | This wheat with watermelon is light and refreshing. | 5.5% | N/A |
| Pizza Port Bressi Ranch | Bressi Brown | English Brown Ale | English Brown Ale | 4.5% | N/A |
| Pizza Port Bressi Ranch | Grambo | Double Red Ale | Hoppy Red Ale | 6.6% | N/A |
| Pizza Port Bressi Ranch | Hops Like Jagger | English Style IPA | English IPA | 6.7% | N/A |
| Pizza Port Bressi Ranch | OATS | Oatmeal Stout | 2012 & 2013 Medal Winning Oatmeal Stout | 5.6% | N/A |
| Pizza Port Bressi Ranch | Sharkbite | Red Ale | Hoppy Red Ale | 6.0% | N/A |
| Pizza Port Carlsbad | 8-Bit | Pale Ale | Mosiac Pale | 6.0% | N/A |
| Pizza Port Carlsbad | County Line | Special Bitter | Special Bitter Ale | 4.9% | N/A |
| Pizza Port Carlsbad | Death Star | American Style Stout | American Style Stout | 8.2% | N/A |
| Pizza Port Carlsbad | First In | Coffee Porter | Imperial Coffee Porter | 8.3% | N/A |
| Pizza Port Carlsbad | Raceway | IPA | Fresh Hopped West Coast IPA | 7.3% | N/A |
| Pizza Port Ocean Beach | Bacon and Eggs | Coffee Porter | Coffee Imperial Porter with Bird Rock Coffee | 8.0% | N/A |
| Pizza Port Ocean Beach | Guillaume | Belgian Blonde | 2014 GABF Silver Medal Winner in Session Beer | 4.5% | N/A |
| Pizza Port Ocean Beach | Kung Fu Elvis | Pale Ale | American Strong Pale Ale with valencia oranges. | 6.5% | N/A |
| Pizza Port Ocean Beach | La Flama Dorada | Belgian Tripel | 2014 GABF Bronze Medal Winner in Belgian-Style Tripel | 9.6% | N/A |
| Pizza Port Ocean Beach | Walberger | German Lager | Pizza Port San Clemente's Zwickelbier | 4.9% | N/A |
| Plank Town Brewing | Blue Pool Pilsner | Bohemian Pilsner | Our take on a classic Bohemian pilsner brewed with floor-malted pilsner malt and Saaz hops. Malty & smooth, yet crisp & refreshing. | 4.3% | 30 |
| Plank Town Brewing | Foggy Scotsman Porter | Smoked Porter | Complex malty aromas of dark chocolate, honey, ripe figs, coffee, with a hint of smokiness. Smooth and silky. | 5.2% | 25 |
| Plank Town Brewing | Reggie English Style IPA | English-Style India Pale Ale | Clean, bright and golden English-style IPA brewed with UK malts, Maris Otter, and East Kent Goldings hops. | 5.5% | 62 |
| Plank Town Brewing | Riptooth IPA | IPA | An intense array of signature NW hops backed by an international mix of malts. Full flavored, robust, and not at all subtle. Winner of the Bier Stein's Civil War IPA tasting. | 6.4% | 70 |
| Plank Town Brewing | Streetcar Stout | Foreign Export Stout | Dark & rich with flavors of roasted cocoa, dark chocolate, and caramel. Big flavor with a smooth finish. | 6.5% | 30 |
| Platt Park Brewing | Astronaut Amber | Irish Amber | Heavenly crafted using gravity only when neededÉcaramel sweet with a hint of Mt. Hood hops. Our brewer Greg claims this Irish-style Red is a pure Òmalty red loved throughout the galaxy!Ó | 5.1% | 27 |
| Platt Park Brewing | Gumps Vienna Lager | Vienna Style Lager | Our GABF Silver Medal Winning Lager is a refreshing Vienna style Lager, with a fine balance of malt and hops. Brewed with 100% Germanic malts. | 4.9% | 26 |
| Platt Park Brewing | Ina Biere da Vida | Bier de Garde | Rich Bier de Garde | N/A | N/A |
| Platt Park Brewing | Nadare Lager | Japanese Light Lager | A classic Japanese style light lager with a twist. Brewed with Pale malts and Japanese Noble hops over Jasmine rice, just for you! | 5.1% | 42 |
| Platt Park Brewing | Phunky #1 | Sour/Wild Ale | Amber aged in red wine barrels | N/A | N/A |
| Port City Brewing Company | Downright Pilsner | Bohemian Pilsner | Downright Pilsner is our take on a traditional Bohemian style Pilsner. This perfectly refreshing lager will delight all year long! Downright is done right. | 4.8% | 43 |
| Port City Brewing Company | Essential Pale Ale | American Pale Ale | Essential Pale Ale is a great example of a true American Pale Ale. It has intense fruity hop aroma of peaches and apricots, and is refreshingly crisp with a clean finish. | 5.5% | 35 |
| Port City Brewing Company | Monumental IPA | East Coast Style IPA | DC is known as the City of Monuments, and our Monumental IPA is a fitting tribute. Monumental IPA is distinctive for its complex aromas and flavors, and it strikes a perfect balance between hoppy bitterness and malty sweetness. | 6.5% | 57 |
| Port City Brewing Company | Optimal Wit | Belgian Style White Ale | Enjoy summer year round with our refreshing take on the Belgian Wit beer. Crisp and refreshing, Optimal Wit tastes like Sunshine and Happiness! | 4.9% | 15 |
| Port City Brewing Company | Port City Porter | Robust Porter | Smooth and silky, our flagship Porter is sure to wrap you up in its complexity and invite you back again and again for another taste of its robust flavors. | 7.2% | 45 |
| Portland Brewing Company | IPA | IPA | With a darker golden color and some of the most popular citrusy IPA hops as well as Sterling for a bit of spiciness in the finish, our IPA is hoppy like a Northwest IPA should be. Five different hops and a soft malt backing make for one great, easy-drinking ale. | 6.5% | 70 |
| Portland Brewing Company | Let it Rain | English-Style Mild Ale | Let it Rain is a GABF special release. A recretion of a historical mid 1850's English mild ale, this easy drinking low alcohol beer, has a fruit aroma with hints of brown sugar. | 3.8% | 30 |
| Portland Brewing Company | MacTarnahan's Amber Ale | Amber Ale | MacTarnahan's is a deep copper-hued Amber Ale dry-hopped with Cascade hops from the great Northwest. One taste of our MacTarnahan's Amber Ale and you'll experience the tradition of a true Portland original. | 5.1% | 32 |
| Portland Brewing Company | Night Market Special | Lager | Night Market Special is an Asian-spiced Lager brewed with lemongrass, kaffir lime leaves and ginger. Citrus notes swirl across the nose and tongue as a subtle spice from the ginger rounds out the experience. | 5.6% | 20 |
| Portland Brewing Company | Noble Scot | Scottish Ale | Noble Scot is a complex and full-bodied Scottish Ale with notes of toast and caramel and a sweet, subtle smokiness for the bonnie days of fall. | 6.5% | 25 |
| Prison City Pub & Brewery | Cherry Poppins | American Sour Ale | Berliner Weisse style beer aged on tart cherries. | 4.2% | N/A |
| Prison City Pub & Brewery | Le Foof | Tripel | Traditional Belgian Strong Ale | 9.1% | N/A |
| Prison City Pub & Brewery | Run Like an Apricot | American Sour | Run Like an Apricot is our Berliner Weisse with Brettanomyces, Lactobacillus and apricot puree. | 4.3% | N/A |
| Prost Brewing | Dunkel | Munich Dunkel Lager | This Franconian style dark lager has a great easy drinking maltiness thanks to its double decoction. | 5.2% | 25 |
| Prost Brewing | Keller Pils | Zwickelbier Pilsener | An unfiltered and naturally carbonated version of our traditional Pilsener beer. | 4.9% | 42 |
| Prost Brewing | Kolsch | Kšlsch | This is a traditional German Kolsch inspired by the delicate pale beers from Cologne, Germany. The Kolsch yeast gives this beer a subtle fruity aroma and flavor. | 4.6% | 22 |
| Prost Brewing | Pils | Pilsener | This is a traditional German Pilsener with a delicate hop aroma and crisp bitter finish. | 4.9% | 42 |
| Prost Brewing | Weissbier | Weissbier | Yeast driven German Weiss beer with pronounced banana & clove flavors. | 5.0% | 12 |
| Pug Ryan's Brewing Co | Dead Eye Dunkel | Munich Dunkel Lager | A classic Munich-Style Dunkel that pours the collie of a well-worn saddle. Smooth chocolate and roar flavors are balanced by the crisp finish of German Lager yeast. | 6.0% | 15 |
| Pug Ryan's Brewing Co. | Hideout Helles | Helles Bock | This is one beer you won't mind doing some serious time with. This smooth German Helles Bock has a deep golden color and an easy yet complex malt body- perfect for the porch. | 6.9% | 17 |
| Pug Ryan's Brewing Co. | Peacemaker Pilsner | Czech-Style Pilsner | This crisp Czech-Style Pilsner features a straw-golden color, a refreshingly light body and a beautiful, crisp finish. | 5.8% | 37 |
| Pyramid Breweries | Apricot Ale | American Wheat Ale | A refreshingly unfiltered wheat ale combining the taste and aroma of apricot with the smooth finish of wheat malt. | 5.1% | 11 |
| Pyramid Breweries | H7 | Imperial IPA | We hopped this limited edition, Unfiltered Imperial IPA every which way we could think of. From citrus to pine to tropical fruit and back again, we used 7 different varieties. We hopped it thrice in the boil, once in the whirlpool and twice in fermentation. | 9.5% | 80 |
| Pyramid Breweries | Hefeweizen | Hefeweizen | Our American Hefeweizen is an award-winning take on this Bavarian classic. This refreshingly unfiltered wheat ale delivers a distinctively smooth flavor worth sharing with friends. | 5.2% | 18 |
| Pyramid Breweries | IPA | IPA | We gave our IPA a burst of hops to show off the tropical, citrusy flavors imparted by five hop varietals. A medium-bodied, light-golden ale, Pyramid IPA shines from its hoppy start to its balanced finish. | 6.3% | 55 |
| Pyramid Breweries | Rye Pale Ale | Rye Pale Ale | Light-bodied with a crisp, clean finish, this ale features a lightly spicy character from the addition of malted rye. Balanced by the pleasant, fruity backdrop of Amarillo hops, Rye Pale Ale is an easy-drinking, yet complex, offering thatÕs perfect for fall.Ê | 5.2% | 25 |
| Rahr & Sons Brewing Company | 2014 Pumpkin Visionary | Pumpkin Beer | Mild with a sweet malty backbone. Flavors of pumpkin, nutmeg, clove, cinnamon and allspice give this ale a full, thick mouthfeel. Brewed with real pumpkinÉ.It's like pumpkin pie in a glass! | 7.8% | 20 |
| Rahr & Sons Brewing Company | Oktoberfest | MŠrzen | "O'zapft is!" The cry of happy beer drinkers at the start of the Munich Oktoberfest, which in German means "The keg is tapped!" Rahr's Oktoberfest Celebration Lager is a traditional Marzen-style Oktobefest lager - dark amber in color, super smooth, medium body with a sweet malty finish. True to tradition, this is a classic Oktoberfest Lager. | 7.0% | 27 |
| Rahr & Sons Brewing Company | Regulator | German Doppelbock | The Regulators were a deputized posse, who were persistent, strong, resilient, and relentless. It is in this vision that we created our 2014 GABF Bronze Medal winning doppelbock, a brawnier version of the traditional bock. It has a large, creamy, and persistent head with intense malty flavors at the finish. | 8.5% | 30 |
| Rahr & Sons Brewing Company | Storm Cloud | IPA | During a fierce storm on his voyage across the ocean, William Rahr could be heard yelling from the tall masted ship: "Roll on old sea! And when you are done, when the storm clouds have destroyed themselves, we will still be standing and drinking!" Today, we have created the ultimate ale for a voyage such as this: A German-Style IPA - a traditional India Pale Ale with German Influence. It has a more balanced malt to hop flavor than most American IPAs. | 6.8% | 70 |
| Rahr & Sons Brewing Company | Ugly Pug | Schwarzbier | Schwarzbier means "black beer" in German. Unlike most dark beers that are often described as ÒheavyÓ or ÒchewyÓ, RahrÕs Ugly Pug has a surprisingly light body. Reviewers have been vocal about how happy they are to have a dark beer thatÕs easy to drink on even the hottest Texas Summer days. WeÕve even heard people refer to Pug as Ònirvana in a bottleÓ because it combines their three favorite flavors, coffee, hints of chocolate, and of course BEER! | 5.0% | 22 |
| Rare Form Brewing Company | Karass Robust Porter | Robust Porter | This dark, complex ale has hints of bitter dark chocolate, roasted brown sugar, almond and toffee. | 6.6% | 42 |
| Rare Form Brewing Company | Royal Toasted Coconut Cream Ale | Cream Ale | This crisp cream ale has been aged on toasted coconuts to give you a refreshing and tropical experience. | 6.2% | 24 |
| Rare Form Brewing Company | Sabbatical Session Ale | Session Ale | 3.8% Rye session pale ale brewed with coriander and orange peel. | 3.8% | 33 |
| Rare Form Brewing Company | Wee Plaid | Scottish Ale | Full of rich caramel malty goodness supported by a healthy wallop of local NY hops. | 7.7% | 18 |
| Ratio Beerworks | Dear You | French Saison | Dear You is not a typical saison. The french yeast provides a drier and earthier flavor than sweeter and fruitier Belgian styles. Acidulated malt gives the beer a tartness while the white wheat provides a hazy and pale appearance. We use American Citra hops for both brewing and dry hopping to provide an aroma similar to a pale or india pale ale. | 5.5% | 25 |
| Ratio Beerworks | New Wave | Strawberry Berliner Weisse | New Wave is a kettle sour, strawberry berliner weisse aka patio perfection. Strawberries are the dominant note in this beer as they shine through creating a clean, clear, crisp and fruity aroma. New Wave is effervescent and light pink making it very attractive and elegant in the hand. On the palate it is tangy and tart with a clean finish. | 3.7% | 5 |
| Ratio Beerworks | Novo Coffee Hold Steady | Coffee Beer | Hold Steady met its match when it was infused with Novo cold press coffee. Novo is a local coffee roaster that is located only a few blocks up the street from Ratio. The blend used is 80% beer to 20% coffee. The coffee aroma comes off at first sip and ends with a slight coffee bitterness as well as a caffeine buzz. | 6.2% | 27 |
| Real Ale Brewing Co. | Black Quad | Quadrupel | A Trappist-inspired ale. Subtly sweet with a delicious dark side. | 10.5% | 33 |
| Real Ale Brewing co. | Brewers' Cut Project No. 21 Schwarzbier | Schwarzbier | Smooth and easy drinking. Based on a German original. | 5.8% | 30 |
| Real Ale Brewing Co. | Firemans #4 | Blonde Ale | It's our ever-drinkable balance of smooth malt and zesty hops. | 5.1% | 23 |
| Real Ale Brewing Co. | Full Moon | Rye IPA | Malted rye and barley are complemented by generous helpings of Simcoe and Citra hops, resulting in a bold, full-bodied American IPA. | 6.2% | 50 |
| Real Ale Brewing Co. | Gose | German-Style Wheat Beer | A Texas twist on a German original, brewed with coriander and lime. | 4.4% | 5 |
| Real Ale Brewing Co. | Hans' Pils | German-Style PIlsner | Bright, hoppy and flavorful. Man's other best friend. | 5.3% | 50 |
| Real Ale Brewing Co. | Real Heavy | Scotch Ale | Strong and malt driven. Part Highlands. Part Hill Country. | 9.3% | 27 |
| Real Ale Brewing Co. | Scots Gone Wild | Wild Barrel-Aged Scotch Ale | Barrel-aged scotch ale refermented with wild yeast and bacteria. A dry, cherry-pie sour, with a subtle oak character and a bold tartness. | N/A | N/A |
| Real Ale Brewing Co. | Tenebrae Aeterna | Barrel-Aged Sour Porter | A robust porter that was secondary fermented in barrels with a blend of wild yeast and bacteria. | 7.9% | N/A |
| Real Ale Brewing Co. | Three Lions | Imperial IPA | Simcoe, Amarillo & Lemondrop hops make this IPA a beast. | 8.0% | 95 |
| Red Lodge Ales | Bent Nail IPA | IPA | The I.P.A is high in alcohol and hop flavor. We use copious of American cascade hops to give the IPA intense grapefruit and citrus aroma and flavor. | 6.0% | N/A |
| Red Lodge Ales | Czechmate Pilsner | Pilsner | It has a straw-gold color with a soft and biscuit-like malt flavor and the mouthwatering Czech hops that linger on the tongue. The pilsner cold ages for eight weeks, making it finish clean and easy. | 5.5% | N/A |
| Red Lodge Ales | Dos Goatees Doppelbock | Doppelbock | Dos Goatees has a complex malt recipe lends flavors reminiscent of raisin, caramel, and licorice that melt into a smooth lager finish. | 7.8% | N/A |
| Red Lodge Ales | Glacier Altbier | Altbier | Glacier Ale is modeled after the German altbier. It is deep amber-brown in color and has a caramel malt flavor balanced with moderate hop bitterness. | 5.0% | N/A |
| Red Lodge Ales | Helio Hefeweizen | Hefeweizen | This golden, unfiltered wheat beer won the Gold Medal at 2010 North American Beer Awards. The wheat malt used in this beer lends a citrus-like flavor that is often accentuated with a slice of lemon. | 5.8% | N/A |
| Reuben's Brews | Altbier | Altbier | Stonefruit, crisp, refreshing, bitter. | 5.1% | 36 |
| Reuben's Brews | Dark Lager | Dar Lager | Fresh and crisp with slight chocolate notes. | 4.8% | 11 |
| Reuben's Brews | Foreign Export Stout | Foreign Export Stout | Coffee and caramel leading to a dry roasted bitterness. | 6.9% | 56 |
| Reuben's Brews | Imperial Black IPA | Imperial Black IPA | Bold citrus and floral hops with a moderate roast malt | 8.1% | 68 |
| Reuben's Brews | Koyt | Koyt | Brewed with malted oats & wheat. This koyt is very creamy, light subtle fruit notes with a slight hop spice. | 6.1% | 25 |
| Reuben's Brews | Marzen | MŠrzen | Smooth, toasty, light caramel and toffee notes with a balanced finish. | 6.0% | 24 |
| Revolution Brewing | Brixton Bitter | Ordinary Bitter | A smooth and highly drinkable traditional ordinary bitter. | 3.4% | 25 |
| Revolution Brewing | CafŽ Deth | Imperial Stout | Barrel-aged Russian imperial stout with coffee. | 12.5% | N/A |
| Revolution Brewing | Cross of Gold | Golden Ale | Crisp golden ale with a delicate hop finish. | 5.0% | 25 |
| Revolution Brewing | Eugene Porter | Robust Porter | A striking, robust porter full of warmth and chocolate malt. | 6.8% | 28 |
| Revolution Brewing | Fist City | Chicago Pale Ale | A dry, hoppy, and extremely drinkable Chicago Pale Ale. | 5.5% | 40 |
| Revolution Brewing | Mosaic Hero | IPA | The newest Hero Series IPA, showcasing Mosaic hops and aromas of tropical fruit, citrus, and fresh pine. | 7.5% | 75 |
| Revolution Brewing | Oktoberfest | German-style Oktoberfest | Classic Oktoberfest MŠrzen lager with a pleasant and toasty malt flavor. | 5.7% | 25 |
| Revolution Brewing | Straight Jacket | Barrel-aged Barley Wine | A strong ale to warm your insides in the dead of winter. | 13.0% | 55 |
| Revolution Brewing | Workingman Mild | Mild Ale | An English luncheon beer with toffee and caramel notes. Low in alcohol, high in flavor. | 3.1% | 18 |
| Revolver Brewing | Anodyne Wheat Wine | Wheatwine | Brewed with 2 row pale malted barley, malted red wheat and honey, this wheat wine is pale, fruity, and deceptively drinkable. The strong ale is hopped with Nelson Sauvin from New Zealand and German Mandarina for an enhanced tangerine and grape aroma and flavor. After fermentation, the beer is aged on oak chips for a subtle vanilla finish. | 9.0% | 50 |
| Revolver Brewing | Blood & Honey | Unfiltered Wheat Ale | An unfiltered deep golden ale made with malted two-row barley and wheat. The brew is finished with blood orange zest, local Texas honey and other spices that bring special flavors to this unique beer. | 7.0% | 20 |
| Revolver Brewing | Ironhead IPA | English Style IPA | Brewed in the English style, this beer is hops forward. The malts bring a sweet biscuit note to support the blend of US and UK hops, including Goldings, Challenger, and Warrior. | 6.5% | 50 |
| Revolver Brewing | Sangre y Miel | American Sour Ale | Tart, lemony, and spicy, Sangre y Miel is Revolver BrewingÕs first sour beer. Aged for over a year in chardonnay barrels, Blood and Honey has been transformed into a rare, complex, and refreshing beer. | 7.8% | 20 |
| Revolver Brewing | Sidewinder | Pale Ale | This extremely pale ale has a unique blend of regional flavors. Brewed with agave nectar, cumin, lemon zest, lime zest, and flaked maize. | 6.0% | 25 |
| Rhinegeist Brewery | Barrel-Aged Mastodon | Belgian-Style Strong Ale | Mastodon is one of the most complex beers we've brewed with evolving layers of white pepper, banana, peach & apricot. | 11.0% | 23 |
| Rhinegeist Brewery | Puma | Pilsner | Grassy, floral nose balances soft honey and fresh baked bread Bohemian Malt character | 5.2% | 40 |
| Rhinegeist Brewery | Saber Tooth Tiger | Imperial IPA | Prehistoric IPA with potent notes of Papaya, Mango and Peach yet finishes with crisp clean citrus bitterness. | 8.5% | 95 |
| Rhinegeist Brewery | Sherry Ink | Imperial Stout | Deep, dark intense roasted malt, coffee and chocolate notes resound deeply in this Imperial Stout. | 10.5% | 52 |
| Rhinegeist Brewery | Super Truth | IPA | Intensely double-hopped, dry IPA with Centennial, Citra, Amarillo and Simcoe hops. We hop this at a rate of 3lbs/bbl to rev up peach, mango, and passion fruit notes. | 7.2% | 75 |
| Riff Raff Brewing Co | 99 Shilling | N/A | RR | N/A | N/A |
| Riff Raff Brewing Co | Cran-Spruce Juice Ale | Old Ale | This beer has an old ale base with spruce tips added directly to the boil. After fermentation, it aged on 84lbs of cranberry puree! | 6.0% | 32 |
| Riff Raff Brewing Co | El Duende | Chile Beer | Green chilies thrown directly in the boil to create prevalent, but not overwhelming, chile aroma and flavor. | 5.0% | 34 |
| Riff Raff Brewing Co | Hopgoblin American IPA | IPA | This hoppy nectar features a solid malt backbone supporting citrusy West Coast hop goodness. Citrusy aromas and flavors come through as a result of an aggressive dry hopping process. | 6.5% | 83 |
| Riff Raff Brewing Co | Weapon of Self Destruction | British-Style Imperial Stout | Winner of the World Beer Cup Bronze Medal in 2013, this beer is big, full, and far too easy to drink! | 9.0% | 109 |
| Rincon Brewery | 17 @ 17 IPA | IPA | Hoppy, west-coast IPA. Hints of pine, citrus, and tropical fruit. | 7.1% | 65 |
| Rincon Brewery | Bates Blonde Ale | American-Belgo Ale | Belgian inspired blonde ale. | 5.4% | 16 |
| Rincon Brewery | La Reina Lager | Vienna Style Lager | Mexican inspired Amber lager. Crisp, clean, and refreshing. | 4.9% | 29 |
| Rincon Brewery | Mac Brown Ale | American Brown Ale | American brown ale with hints of toffee, carmel, and chocolate. | 5.6% | 30 |
| Rip Current Brewing | Black Lagoon | Scottish Ale | Scottish Strong Ale | 10.0% | 34 |
| Rip Current Brewing | Break Line Traditional Bock | Traditional Bock | Our 1st ever traditional German Bock | 6.7% | 22 |
| Rip Current Brewing | Caught in a Rip IIIPA | Triple IPA | Seasonal triple IPA | 11.5% | 250 |
| Rip Current Brewing | Delaminator Smoked Doppelbock | Smoked Doppelbock | Pro/am beer made with Todd Barrett (Society of Barley Engineers) made for GABF and NHC 2015. This beer used only 15% smoked malt to provide a nice malt/smoke balance. | 7.8% | 22 |
| Rip Current Brewing | Take Off Tripel | Belgian Style Tripel | Belgian style Tripel | 9.1% | 29 |
| Rip Current Brewing | What Would Dave Drink? | Belgian Dark Strong | Beer made with recipe from deceased homebrewer Dave Levonian. Dave was a great person and brewer, so this commemorative beer was made in his honor with brewers from his homebrew club QUAFF for NHC 2015. | 9.8% | 28 |
| RJ Rockers Brewing Co. | Brown Eyed Squirrel | N/A | English Style Brown Ale | 5.8% | N/A |
| RJ Rockers Brewing Co. | Dunkulele | Dunkelweizen | German Style Wheat Ale | 6.2% | N/A |
| RJ Rockers Brewing Co. | Good Boy Stout | N/A | American Style Stout | N/A | N/A |
| RJ Rockers Brewing Co. | Son of a Peach | Fruit Wheat Beer | Pale Wheat Ale brewed with local South Carolina Peaches | 5.6% | 20 |
| RJ Rockers Brewing Co. | Witty Twister | N/A | Belgian Style Witbier | N/A | N/A |
| Roadhouse Brewing Company | Avarice & Greed | Belgian-style Strong Golen Ale | Extremely light and loaded with flavor, our house Belgian yeast produces extremely fruity aromas of tropical fruit and bubblegum. A subtle sweetness paired with an extremely dry finish and frothy white head is dangerously easy to drink for this deceivingly high ABV beer. | 9.0% | 35 |
| Roadhouse Brewing Company | Rhombus IPA | IPA | This American IPA is loaded with over 3 lbs of hops per barrel with A big citrus and pine nose that gives way to a tender bitterness with tons of hop flavor. A subtle amount of specialty grains gives this beer a beautiful mouthfeel and smooth balance. | 7.5% | 77 |
| Roadhouse Brewing Company | Sacred Brett | Mixed Fermentation Saison | A classic Belgian style Saison fermented with a special blend of our house Saison yeast and 3 strains of Brettanomyces is extremely well balanced wild Saison, is light, tart and crisp. We let this pleasantly tart beer ferment in a chardonnay barrel for 5 months before adding a special blend of dry hops to create a nice floral pop. | 6.5% | 34 |
| Roadhouse Brewing Company | Sacred Creed Saison | Belgian-style Saison | A classic Belgian style Saison with an assertive bitterness, slight tartness and extremely dry finish, our house Saison yeast strain creates a deliciously fruity aroma coupled with a small and focused dry hopping process produces an extremely light, crisp and flavorful beer. | 6.2% | 34 |
| Roadhouse Brewing Company | Saison En Regalia | Saison | 2014 GABF Silver medal winner is a classic Belgian influenced Saison with an assertive bitterness, a slightly tart and dry finish with fruity aromas from our house Saison yeast and small amounts of dry hopping. We add the perfect amounts of peaches and apricots to accent this beer first, fruit second flavorful Saison. | 6.3% | 34 |
| Rogue Ales | Hazelnut Brown Nectar | Brown Ale | A nutty twist to a traditional European Brown Ale. Dark brown in color with a hazelnut aroma, a rich, nutty flavor and a smooth, malty finish. | 5.6% | 33 |
| Rogue Ales | Imperial Smoked Lager | Imperial Smoked Lager | Rogue's 25th beer brewed for the Oregon Brewers Festival. Crafted with seven ingredients including smoked malts, Rogue Farms McKercher Wheat, and a proprietary strain of yeast that ferments a high ABV lager. | 9.5% | 35 |
| Rogue Ales | Old Crustacean | Barleywine | An unfiltered and unfined barleywine. Intense, robust, malty and dark- the cognac of beers. | 10.8% | 105 |
| Rogue Ales | Shakespeare Oatmeal Stout | Oatmeal Stout | Ebony in color with a rich creamy head, earthy flavor and a mellow, chocolate finish. | 5.7% | 60 |
| Rogue Ales | Wet Hop Ale | Fresh Hop Ale | Rogue Brewmaster John Maier's 19,000th brew. Crafted with Rogue Farms Yaquina hops hand-picked and immediately trucked 77 miles to our brewery in Newport, Oregon and pitched into the brew kettle. | 5.6% | 100 |
| Russian River | Beatification | Spontaneously fermented beer | Spontaneously fermented beer | 6.0% | 8 |
| Russian River | Pliny the Elder | Imperial IPA | Double IPA | 8.0% | 80 |
| Russian River | Russian River Porter | Robust Porter | Robust Porter | 5.8% | 40 |
| Russian River | Supplication | Sour Brown | Sour brown ale with cherries | 7.3% | 10 |
| Russian River Brewing Company | STS Pils | Hoppy Pilsner | Hoppy Pilsner | 5.4% | 50 |
| Saint Archer Brewing Company | Double IPA | Imperial IPA | This beer encompasses everything we love about Double India Pale Ales. HOPS. We used a simple two-row base malt as a vehicle to bring a burst of hops to your palate. A healthy dose of Chinook, Simcoe, and Citra is the reason we love brewing this beer. | 8.3% | 90 |
| Saint Archer Brewing Company | Hoppy Pilsner | German Pilsner | Bursting with noble hop aroma and flavor, this German pilsner is crisp and clean. | 5.1% | N/A |
| Saint Archer Brewing Company | Mosaic IPA | Imperial IPA | An extremely hop forward DIPA showcasing one of our favorite hops, Mosaic. | 9.0% | 100 |
| Saint Archer Brewing Company | Pale Ale | American Pale Ale | Balanced toward the hoppy end of the spectrum, this straight forward ÒCalifornia-styleÓ pale is eminently sessionable. Crystal and Munich malts showcase the bright, citrus, piney notes of Cascade, Citra, Chinook, and Simcoe hops. | 5.5% | 40 |
| Saint Archer Brewing Company | White Ale | Belgian Style Witbier | Brewed with high quality Pilsner and Wheat malts, generously spiced with coriander and Fresh orange peel. Belgian yeast provides the traditional refreshingly tart, spicy, and fruity flavor profile. Wheat protein and yeast gives a customary hazy appearance and contributes to the flavor and mouth feel. | 5.0% | 12 |
| Saint Arnold Brewing Company | Bishop's Barrel 10 | Barrel Aged Barleywine | The aroma is caramel, bourbon and vanilla with slight wood and dark cherry notes. The taste is dark fruit with bourbon notes and lots of toffee sweetness that lingers without being cloying. | 12.7% | 32 |
| Saint Arnold Brewing Company | Bishop's Barrel 9 | Imperial Stout | The taste starts with sweet chocolate and pumpkin spice up front and finishes with a bit of alcohol heat and spices. This beer has a medium-full body with a soft mouthfeel. BB9 was aged in both Woodford Reserve and Willett bourbon barrels and blended prior to packaging. | 12.9% | 24 |
| Saint Arnold Brewing Company | Divine Reserve 14 in Tequila Barrels | Belgian Strong Golden Ale in Tequila Barrels | Rye adds sweetness and complexity to the pilsner and aromatic malts. Cascade and centennial hops were used for both flavor and aroma, adding floral and citrus notes to play off the strengths of the yeast. | 12.0% | 30 |
| Saint Arnold Brewing Company | Divine Reserve 15 | Russian Imperial Stout | DR15 has a rich malty body full of coffee and chocolate flavors and a spiciness derived from the combination hops and high alcohol. | 10.1% | 46 |
| Saint Arnold Brewing Company | Icon Red Sorachi Ace Dubbel in Red Wine Barrels | Dubbel in Red Wine Barrels | Rye adds sweetness and complexity to the pilsner and aromatic malts. Cascade and centennial hops were used for both flavor and aroma, adding floral and citrus notes to play off the strengths of the yeast. | 8.5% | 40 |
| Saint Arnold Brewing Company | Saint Arnold Endeavour | Imperial IPA | The taste starts off with creamy malt resulting from the pale 2 row and caramel malts and Saint Arnold yeast. The hop flavor is peaches, an interesting manifestation of the Columbus, Simcoe and Centennial hops. | 8.9% | 76 |
| Saint Arnold Brewing Company | Saint Arnold Fancy Lawnmower | Kšlsch | This beer is crisp yet has a sweet malty body that is balanced by a complex, citrus hop character. We use a special Kšlsch yeast, an ale yeast that ferments at lager temperatures, to yield the slightly fruity, clean flavor of this beer. | 4.9% | 20 |
| Saint Arnold Brewing Company | Saint Arnold Pumpkinator | Pumpkin Beer | It is an imperial pumpkin stout and our answer to how a pumpkin beer ought to taste. It is brewed with a combination of pale two row, caramel and black malts, Cascade and Liberty hops for a background hop flavor, pumpkin for a rich mouthfeel, molasses, brown sugar, spices and dry-spiced to make it feel like you just walked into your momÕs kitchen while she was cooking 37 pumpkin pies. | 10.0% | N/A |
| Saint Arnold Brewing Company | Saint Arnold Summer Pils | Bohemian Pilsner | Saint Arnold Summer Pils has a delicate, sweet malt taste complemented by an abundant hop aroma and flavor. This beer is brewed with fine German malt, and a copious quantity of "noble" hops imported from the Czech Republic. | 4.9% | 41 |
| Saint Arnold Brewing Company | Saint Arnold Weedwacker | German Style wheat Ale | Weedwacker is exactly the same beer as Fancy Lawnmower Beer but we ferment it with Bavarian hefeweizen yeast instead of kšlsch yeast. It is light and refreshing but has a spicy clove note and some banana esters that come from the different yeast. | 4.9% | 15 |
| Saltwater Brewery | Bone-A-Fied Blonde | Belgian Style Blonde Ale | Bone-A-Fied is our Belgian Style Blonde Ale. Our house Belgian yeast strain is the dominant flavor in this beer. | 6.0% | 19 |
| Saltwater Brewery | Raspberry Reef | Fruit Beer | Raspberry Reef is our Spiny Tail aged on raspberries. This beer has a subtle fruit flavor that does not overpower the base beer. | 6.0% | 5 |
| Saltwater Brewery | Screamin' Reels | IPA | Screamin' Reels is our IPA with big hop aroma and flavor of tangerine and pine with a dry finish. | 7.0% | 75 |
| Saltwater Brewery | Spiny Tail | English Style Pale Ale | Spiny Tail is our English Style Pale Ale brewed with all American ingredients. This beer has a strong malt backbone with subtle hop flavor and aroma. | 6.0% | 43 |
| Saltwater Brewery | Wheat Wave | American Wheat Ale | Wheat Wave is our American Wheat Ale. This is our easy drinking, refreshing beer for the Florida heat. | 4.5% | 18 |
| Salty Nut Brewery | #Busted Nut Brown Ale | English Brown Ale | English brown ale with a biscuit/bread-like character. Dark roast finish that does not disappoint or overpower. | 5.0% | 18 |
| Salty Nut Brewery | Hawt Blonde | American Blonde Ale | Light and refreshing American blonde ale with a hint of herbal spice from Santiam hops | N/A | N/A |
| San Luis Valley Brewing Company | Cherry Blonde | Cherry-infused Blonde | This sour blonde ale is made with Palisade sour cherries. It is big in flavor, goes down smooth and is a refreshing summer beer. | 5.5% | N/A |
| San Luis Valley Brewing Company | Royal Gorge Route Rogue | English Style ESB | It isn't an IPA, and it's not a Red. Deep red-amber hues, a hoppy nose, and a sweet malty finish pair with the beauty of your surroundings, wherever that may be. | 5.0% | N/A |
| San Luis Valley Brewing Company | Scenic Rail Pale Ale | Classic English Style Pale Ale | This special edition beer is the official beer of the Rio Grande Scenic Railroad. This Pale Ale is inspired by two rich American histories: Rails & Ales. | 6.0% | N/A |
| San Luis Valley Brewing Company | Valle Caliente | Lager | We soak our award winning Mexican-Style Lager on flavorful hatch green chili. The result is a wonderful lager with bold flavor and individuality. | 4.2% | N/A |
| San Luis Valley Brewing Company | Valle Especial | Mexican Lager | A crisp, golden, Mexican-style lager, fermented with yeast from Mexico. Silver Medal winner at the Colorado State Fair International Brewing Competition and Bronze Medal Winner at the Craft Lager Festival in Manitou Springs | 4.2% | N/A |
| Sanitas Brewing Company | Black IPA | Black IPA | Deep black in color with a soft khaki head, our year-round India Pale Ale displays aromas of fresh pine resin and grapefruit. Flavors follow suit with punchy citrus notes and a subtle roasted malt character. | 6.5% | 65 |
| Sanitas Brewing Company | Cherry Saison | Saison | We blend our flagship Sanitas Saison with real cherries for a refreshing kick and balanced sweetness. | 5.5% | 22 |
| Sanitas Brewing Company | Hellcat Bourbon Barrel Barleywine | Barrel-Aged Barleywine | Dark amber in color with big toffee and caramel notes on the nose. This devilishly strong barleywine features flavors of candied nuts & shortbread cookie malt character. Very smooth considering the strength. | 13.0% | 38 |
| Sanitas Brewing Company | Sanitas IPA | IPA | A definitive Colorado IPA. Gold in color with a harmony of ripe pineapple & dank, grassy hop undertones followed by a bold bitterness. A medley of organic malts provide a delicate sweetness and medium body. | 7.0% | 80 |
| Sanitas Brewing Company | Sanitas Saison | Saison | Pouring bright marigold, our take on the classic Saison style expresses tangerine and bubble-gum like Belgian yeast esters in the aroma and flavors of grassy hops. Crisp and refreshing. | 5.9% | 22 |
| Santa Clara Valley Brewing | Dry Creek Blonde Ale | Kšlsch | Kolsch style ale. | 4.5% | 23 |
| Santa Clara Valley Brewing | Electric Tower IPA | IPA | American Style IPA with aromas of citrus and tropical fruit. | 7.1% | 75 |
| Santa Clara Valley Brewing | Heart's Delight | Wild Ale | Wine barrel aged sour ale with apricots. 13 months in wine barrels. | 5.5% | 12 |
| Santa Clara Valley Brewing | New Almaden Imperial Red | Imperial Red Ale | Imperial Red Ale | 10.0% | 85 |
| Santa Clara Valley Brewing | Peralta Porter | Robust Porter | Robust Porter with coffee and chocolate flavors and aromas. | 6.2% | 40 |
| Santa Fe Brewing Company | Black IPA | Cascadian Dark Ale | Black IPA is a Cascadian Dark Ale with the complex hoppiness of a balanced IPA and notes of fruit, citrus, and chocolate. | 7.1% | N/A |
| Santa Fe Brewing Company | Kriek | American Style Sour - Fruited | American Sour Ale, fruited with cherries and barrel-aged. | 8.5% | 0 |
| Santa Fe Brewing Company | Santa Fe Nut Brown | American Brown Ale | This easy drinking Brown Ale has American style hops with English Ale yeast. | 5.2% | N/A |
| Santa Fe Brewing Company | Santa Fe Pale Ale | American Pale Ale | American style Pale Ale with nice hop presence, a bready maltiness, finished with a German yeast to make this beer well-balanced and easy to enjoy. | 5.5% | N/A |
| Santa Fe Brewing Company | Single Barrel Sour Ale | Sour Ale | Single Barrel Sour is an American interpretation of the traditional Belgian Gueuze style. Aged for 18 months, this beer is designed to showcase the flavor and aroma of the French Oak Barrels. | 8.5% | N/A |
| Scratch Brewing Company | Barrel-Aged Hickory Stout | Wood- and Barrel-Aged Stout | To compare with the sour hickory beer, a strong stout brewed with toasted hickory bark and aged in Wood Hat whiskey barrels from New Florence, Missouri | N/A | N/A |
| Scratch Brewing Company | Single Tree: Cedar | Experimental | Black ale brewed with cedar branches, bark, and berries toasted to varying degrees to add different levels of complexity | N/A | N/A |
| Scratch Brewing Company | Single Tree: Hickory | Experimental | Sour beer brewed with hickory leaves, nuts, and hulls for bittering, no hops, and fermented on toasted hickory bark | N/A | N/A |
| Scratch Brewing Company | Single Tree: Maple | Experimental | Brewed entirely with maple sap instead of water, flavored and bittered with maple bark, and branches | N/A | N/A |
| Scratch Brewing Company | Single Tree: Oak | Experimental | Stein beer brewed in oak barrels, bittered with oak leaves, fermented on acorns and oak heart wood. | N/A | N/A |
| Service Brewing Company | Compass Rose | IPA | A refreshing IPA that launches with intense aromatic notes of sweet grapefruit and pear, balanced by a fresh grain breadiness and finishing with tropical notes of passion fruit and orange peel. | 6.6% | 57 |
| Service Brewing Company | Lincoln's Gift | Oyster Stout | SBC Oyster Stout adds locally harvested May River oysters during the boil to give this traditional dark brew a slightly briny character. Yet another mighty force tempered by our coastal charms | 5.5% | 32 |
| Service Brewing Company | Old Guard | Bier De Garde | . A toasty and toffee like sweetness with notes of ripe fruit and the woodsy aroma of a well-stocked cellar. A farmhouse ale fermented with a proprietary yeast strain cultivated from our Brewery Bees and conditioned with Yaupon Honey provided by the Savannah Bee Co. | 6.6% | 32 |
| Service Brewing Company | Rally Point | Bohemian Pilsner | Bearing a sweet, malt character that bursts with rich complexity, this traditional Bohemian-style PilsnerÕs earthy Czech Saaz hops provide a pleasant touch of spice with a clean, crisp finish. | 4.6% | 37 |
| Shades of Pale | 4-Play Porter | Porter | A cross between an English Brown Porter and a Robust Porter, the color is dark and rich but the bitterness is low. The flavors are complex with chocolate and coffee undertones. | 4.0% | N/A |
| Shades of Pale | Jack Wagon Wheat | Unfiltered Wheat Ale | Jack Wagon Wheat was the first beer Shades of Pale released and has a bread to nutty taste with a slight citrus finish. Designed to go down easy, it is particularly popular among athletes after a hard work out and a favorite with drinkers making an entire into craft. | 4.0% | N/A |
| Shades of Pale | Ready To Fly Amber | Amber Ale | This beer was originally brewed in conjunction with the film Ready to Fly about the women ski jumpers quest to gain entrance into the Olympic games. This fan favorite has evolved over time and is an American Amber ale with raisin and plum undertones with a hint of graham cracker. | 4.0% | N/A |
| Shamrock Brewing Company | Coconut Chocolate Porter | N/A | Big brown porter aged on dark chocolate and coconut. The original Death by Coconut. | N/A | N/A |
| Shamrock Brewing Company | Irish Porter | Brown Porter | This is a classic brown porter | 4.9% | 15 |
| Shine Brewing | Ahimsa | Gluten Free | gluten free beer using sorghum as a base along with our secret blend of ingredients | 5.5% | 25 |
| Shine Brewing | Down Dog IPA | IPA | American style IPA using simcoe, Columbus and cascade hops | 6.5% | N/A |
| Shine Brewing | Pohoda pilsner | Bohemian Pilsner | Pilsner with traditional ingredients including Czech saaz hops and pilsner malt. | 5.2% | N/A |
| Shine Brewing | Starshine Summer Weisse | Berliner Weisse | Berliner weisse style we soured in the kettle with a yogurt culture | 4.8% | N/A |
| Shmaltz Brewing Co | Bittersweet Lenny's RIPA | Strong Ale | This beer is brewed with 20% rye malt (3 different types) and a large selection and quantity of PNW hops. RIPA comes in at 10% abv. Because it does not fit the GABF style descriptions for a rye beer or a double ipa or a barleywine, we've entered into "Other Strong Ale" category. | 10.0% | N/A |
| Shmaltz Brewing Co | Bock Bock Imperial American Bock | Wood and Barrel Aged Strong Beer | Bock Bock is a burly Imperial American Bock aged many months in Jim Beam, Heaven Hill and Buffalo Trace bourbon barrels. Fusing Old World brewing traditions with bold, flavor-driven American ingenuity. Brewed with oatmeal and rye, and emerging from the barrel softened and silky. Blended between two year old and four month old batches. | 10.0% | N/A |
| Shmaltz Brewing Co | Hop Manna IPA | IPA | A delicious IPA bearing floral and citrus flavors, Hop Manna IPA¨ features six robust hops (Warrior, Cascade, Citra, Amarillo, Crystal, Centennial), it's dry hopped with Centennial, Cascade and Citra hops and is balanced out with five delicious malts (Specialty 2-Row, Wheat, Munich, Vienna, CaraMunich 40). | 6.8% | N/A |
| Shmaltz Brewing Co | Slingshot American Craft Lager | Lager | A young shepherd named David defeated the Goliath American lager market by using his Slingshot to fling a cascade, saaz, summit, citra and crystal hop into a smooth, refreshing, seasonal brew. The result: a victorious, sessionable summer sensation with plenty of hoppy goodness, and a hint of rye on the finish. David's hand-crafted Slingshot will prove a beer-force to be reckoned with at any summer gathering. | 5.2% | N/A |
| Shmaltz Brewing Co | Sweet 16 - Jewbelation 16 | Other Strong Ale | A big big (maybe 3 bigs!) complex dark ale with 16 malts and 16 hops used in the brew. Not an imperial porter or stout or barleywine - just a strong and balanced anniversary ale. | 16.0% | N/A |
| Short's Brewing Company | Bloody Beer | Spice, Herb, or Vegetable Beer | Spiced beer brewed with Roma tomatoes, dill, horseradish, peppercorns and celery seed | 7.0% | N/A |
| Short's Brewing Company | Bucktricutioner | Berliner Weisse | Berlinerweisse brewed with lime and strawberry | 3.2% | N/A |
| Short's Brewing Company | Freedom of '78 | IPA | A medium bodied American IPA with distinct flavors of guava nectar born from a collaboration with Half Acre Beer Company (Chicago, IL | 6.9% | N/A |
| Short's Brewing Company | Key Lime Pie | Specialty beer | Specialty beer made with fresh limes, milk sugar, graham cracker, and marshmallow fluff | 5.5% | N/A |
| Short's Brewing Company | Melt My Brain | Experimental Golden Ale | Experimental Golden Ale brewed with coriander, juniper berries and limes blended with tonic water to create the experience a gin and tonic | 6.1% | N/A |
| Short's Brewing Company | Pinball Whispers | American Sour Ale | Private Stache Series- An American Sour Ale fermented with Brettanomyces and Lactobacillus | 9.1% | N/A |
| Short's Brewing Company | Pistachio Cream Ale | American Cream Ale | American Cream Ale made with California pistachios | 5.0% | N/A |
| Short's Brewing Company | Power of Love | Shandy | A truly unique pink colored Shandy created by blending Northwoods Gourmet Lemonade and a Wheat Ale brewed with raspberry and rosemary | 3.0% | N/A |
| Short's Brewing Company | Soft Parade | Ale | A high gravity Ale brewed with pureed strawberries, blueberries, raspberries and blackberries | 7.5% | N/A |
| Short's Brewing Company | Space Rock | American Pale Ale | A light bodied American Pale Ale with prominent floral and orange peel-like hop aromas | 5.0% | N/A |
| Short's Brewing Company | Strawberry Short's Cake | Golden Ale | Golden Ale brewed with fresh strawberries and milk suga | 5.0% | N/A |
| Short's Brewing Company | The Barrelman | English IPA | English IPA aged in oak barrels | 7.0% | N/A |
| Sick-N-Twisted Brewing Co. | Melons | Blonde Ale | Make a Splash at your next sand, surf or sun filled event. Who doesnÕt love a fleshy set of melons on a hot day? Dive into summer with this crisp, refreshing, edible red flesh; this ale has just a tinge of succulent watermelon to cool you down! | 6.4% | 18.2 |
| Sick-N-Twisted Brewing Co. | Naughty Redhead | Imperial Red Ale | Righteous hops and cherry aromas tell you this is not your ordinary red ale. A sexy complexion with buttery malts make this exotic brew something to be desired. Nuts and caramel build to form the perfect union of awesomeness in your mouth. | 8.0% | 43.1 |
| Sick-N-Twisted Brewing Co. | SEXY SE"ORITA | Chocolate Coffee Chili Stout | You see her a few steps away. Her dark chocolate complexion is strong and irresistible. She is hot and you know you have to get your lips on her, to taste her bittersweet and spicy body. | 6.5% | 42.34 |
| Sick-N-Twisted Brewing Co. | Streaker | Milk Stout | Be a pleasure victim to this Chocolate Revolution, Stripping down to the basics this stout has a mocha head and a kiss of hops . . . perfect for a starry night or a moonlight swim! | 5.5% | 19.7 |
| SIERRA BLANCA BREWING COMPANY | ALIEN MILK STOUT | Sweet Stout | Notes of caramel, chocolate and vanilla. Rich thick creamy head leave the palette wanting more. | 5.0% | 32 |
| SIERRA BLANCA BREWING COMPANY | BONE CHILLER BROWN ALE | English Brown Ale | Hints of coffeeand chocolate with a nutmeg finish. Made with English hops and barley. | 5.0% | 16 |
| SIERRA BLANCA BREWING COMPANY | Rio Grande Pancho Verde | American Lager | Using whole roasted New Mexico green chile to infuse this beer gives it a mild green chile flavor and leaves you with a hint of heat on the back end and wanting more. | 4.6% | 12 |
| SIERRA BLANCA BREWING COMPANY | RIO GRNDE DESERT PILS | German Pilsner | The sharp hop bite up front is keeps the palette clean; giving this beer a high drink ablity. This is a perfect session beer that pairs well with spicy dishes and pasta, leaving no after taste and turning right off. | 5.4% | 37 |
| SIERRA BLANCA BREWING COMPANY | WHISKEY STOUT | Barrel-Aged Imperial Stout | Imperial Stout base that is aged in a bourban barrel, creating a rich bourban up front, then followed by caramel, chocolate and vanilla. | 8.7% | 8 |
| Six Rivers Brewery | Chili Pepper Spicy Ale | Wheat Ale | Specially brewed wheat ale infused with our secret blend of fresh and fire roasted chilies. "It's hot boy!" | 6.0% | 22 |
| Six Rivers Brewery | Macadamia Nut Porter | Porter | A rich and velvety porter infused with macadamia nuts for a tropical twist. A perfect dessert beer. | 6.0% | 22 |
| Six Rivers Brewery | Raspberry Lambic Style Ale | Belgian Dubbel | Belgian dubbel brewed with 480lb whole raspberries | 7.0% | 13 |
| Six Rivers Brewery | Sour Peche | Sour Barrel Aged Fruit Beer | Our cream ale barrel-aged for 9months with real peaches and sour cultures added. | 5.5% | 26 |
| Ska Brewing | Autumnal Mole' Stout | Stout | the Autumnal MolŽ Stout is brewed with cocoa nibs, spices and three varieties of chile peppers: Ancho, Guajillo and Hatch green chiles (also known as Anaheim peppers. | 5.8% | 15 |
| Ska Brewing | Buster Nut Brown | Brown Ale | Brown ale | 5.3% | 18 |
| Ska Brewing | Estival Cream Stout | Stout | Brewed with orange blossom honey and aged on orange peels | 5.8% | 15 |
| Ska Brewing | Mexican Logger | Light Lager | A light and refreshing light lager. | 5.2% | 20 |
| Ska Brewing | Modus Hoperandi | IPA | Golden-orange in color. Piney, resinous and citrus hops abound. | 6.8% | 88 |
| Ska Brewing | Modus Mandarina | IPA | Our Modus Hoperandi with a citrus twist | 6.8% | N/A |
| Ska Brewing | MonumentALE | Sour | A wild and tart ale aged in bourbon barrels and blended with cherries | 7.5% | N/A |
| Ska Brewing | Rudie Session IPA | Session IPA | Session IPa | 4.5% | 45 |
| Ska Brewing | Ska Face | Barleywine | Barleywine | N/A | N/A |
| Ska Brewing | True Blonde | English-Style Summer Ale | A crisp summer ale- golden in color and medium in body. Brewed with local Durango honey | 5.0% | 20 |
| Skyland Ale Works | Anahammer | Field beer | Gaslamp IPA infused with roasted Pasilla & Anaheim chilies | 7.0% | 65 |
| Skyland Ale Works | Cardinal Royale | Double Red Ale | A well balanced red ale that will sneak up on you | 8.5% | 40 |
| Skyland Ale Works | Chocolate Porter | Chocolate beer | A robust Porter dry nibbled with a generous amount of Cacao | 6.8% | 20 |
| skyland Ale Works | Gaslamp IPA | Strong Pale Ale | An IPA that non IPA lovers enjoy | 7.0% | 65 |
| Skyland Ale Works | Honey Blonde | Blonde Ale | No honey was harmed in the production of this beer, we use honey malt | 4.8% | 20 |
| Slanted Rock Brewing Company | After Midnight | Imperial Stout | This brew is filled with a rich roasted malt flavor. It also has slight floral and citrus qualities. This is a heavy full bodied beer. | 8.2% | 60 |
| Slanted Rock Brewing Company | Afternoon Delight Kolsch | German-Style Kolsch | Afternoon Delight is a golden-colored, light-bodied ale. Soft, sweet maltiness is combined with very mild and pleasant hoppy notes to result in a highly drinkable, smooth-finished beer. | 5.2% | 20 |
| Slanted Rock Brewing Company | Just Sayin' Brown | English-Style Brown Ale | Its a bit nutty with a smooth finish and very subtle hints of hops. Great for hot weather. | 4.9% | 20 |
| Slanted Rock Brewing Company | Slow Ryed Rye | Rye Beer | This seasonal should have almost zero hop flavors. It also has a slight malt sweetness, with a slight creamy texture | 5.1% | 30 |
| Slanted Rock Brewing Company | Worth The Squeeze Wit | Belgian-Style Witbier | This unfiltered wheat is low hopped with hints of orange peel and coriander spice. It has very low malt character and smooth creamy body. | 6.7% | 26 |
| Snake River Brewing | Rolling Thunder Dortmunder | Dortmunder | Emulating the export lagers of the German city of Dortmund, this beer is golden, light and refreshing. It is full in flavor and very thirst quenching. The main malt used to create this beer is imported pilsner malt. To complement these German malts, a nice bittering is achieved with German lineage hops. | 4.9% | 24 |
| Snowbank Brewing | Colorado Red | American Red Ale | Ripe pineapple and peach aroma, ribbon candy and caramelized peaches on the tongue and a sweet tangerine finish. | 7.0% | 45 |
| Snowbank Brewing | Ghana Chocolate Stout | Chocolate Beer | American Stout infused with freshly roasted Ghana cacao beans from Nuance Chocolate. | 7.7% | 60 |
| Snowbank Brewing | Inclination IPA | IPA | Bright tropical nose full of pineapple and grapefruit, flavors of sweet caramel and lemon zest with a spicy, resiny bite and gentle, lingering citrus bitterness. | 7.5% | 70 |
| Snowbank Brewing | Kumoniwannalaya | Milk Stout | Snowbank Brewing's Pro-Am brew created by Matt Hamilton - a firefighter out of Denver. Milk stout infused with 11lbs of freshly toasted coconut. | 5.0% | 45 |
| Snowy Mountain Brewery | Alpenglow Pilsner | Pilsner | Very light, clear color from pale to golden yellow and a lightly hopped aroma and flavor. | 5.0% | N/A |
| Snowy Mountain Brewery | Chocolate Meltdown Porter | Porter | A full bodied porter with deep chocolate honey and rye flavors. | 9.0% | N/A |
| Snowy Mountain Brewery | Honey Badger | Lager | A light bodied lager to accentuate teh 15 punds of honey. Has a flowery hop but balanced with a full mouth feel. | 7.0% | N/A |
| Snowy Mountain Brewery | Saratoga Witbier | Witbier | Hints of spices such as coriander and bitter orange peel give this light whitbier a slightly fruity taste. | 5.0% | N/A |
| Social Kitchen & Brewery | Mr. Kite's Pale Ale | English Pale Ale | Smooth and balanced w/ notes of honey toasted grains and stone fruit | 5.5% | 28 |
| Social Kitchen & Brewery | Pain Au Chocolat | Belgian Brown w/ Lactose and Cocoa Nibs | Smooth, creamy, w/ a balance of Belgian yeast, chocolat, and roasted grains | 7.5% | 24 |
| Social Kitchen & Brewery | SKB Pilsner | German Style Pils | Crisp, sparkling, notes of hay grass and lots of floral hop spice | 5.0% | 28 |
| Social Kitchen & Brewery | Sterling Cross Saison | Saison | Hoppy Saison utilizing unmalted and malted wheat and Oregon grown Sterling and UK grown Bramling Cross hops. Notes of lime pith, tangerines, and apricots. | 6.5% | 30 |
| Social Kitchen & Brewery | Waterfront Porter | Classic English Porter | Refreshing and satisfying w/ notes of chocolate and orange blossom | 5.5% | 28 |
| Societe Brewing Company | The Apprentice | IPA | The Apprentice is a San Diego-style IPA, brewed with Simcoe and Amarillo hops. | 7.5% | N/A |
| Societe Brewing Company | The Butcher | Imperial Stout | The Butcher is a big imperial stout with an overwhelming roasted malt character, brewed with free-range, organic orcs' blood. Water, Malt, Hops, Yeast, and Death Metal. | 9.8% | N/A |
| Societe Brewing Company | The Harlot | Belgian Extra | The Harlot is a Belgian Extra ale, featuring a well balanced set of floral hops, light malts, and Belgian yeast character. The Harlot is brewed in the tradition of a lost style of beer typical in the border region between Belgian and the Czech Republic. | 6.0% | N/A |
| Societe Brewing Company | The Pugilist | Dry Stout | The Pugilist is a dry stout. Nearly black in color, with a balanced roasted character. | 4.8% | N/A |
| Societe Brewing Company | The Pupil | IPA | The Pupil is a San Diego-style IPA, brewed with Centennial, Citra, and Nelson Sauvin hops. | 7.5% | N/A |
| Sonoma Springs Brewing | Daedalus Barrel Aged Roggenbier | Roggenbier | Daedalus Barrel Aged Roggenbier | N/A | N/A |
| Sonoma Springs Brewing | Mission Bell Sour Wheat | Sour Wheat | Mission Bell Sour Wheat | N/A | N/A |
| Sonoma Springs Brewing | NOMACLOUD 3XIPA | Triple IPA | "NOMACLOUD" 3XIPA | 9.1% | 70 |
| Sonoma Springs Brewing | NomaWeiss Wheat Wine | Bavarian Style Wheat Wine | Bavarian-style Wheat Wine | 6.6% | 24 |
| Sonoma Springs Brewing | Tsonami Session IPA | Session IPA | Session IPA | N/A | N/A |
| Sound Brewery | Bombshell | Belgian Style Blonde | Made with Belgian malts, Trappist yeast and a new German Hop, this authentic Belgian style "Blonde" ale bears a family resemblance to our Tripel Entendre, in an lighter, more refreshing ale. The newly developed "Smaragd" (Emerald) hop brings a classic German aroma hop to a new level with hints of lime zest and other citrus, and the classic European malts make for a crisp, yet creamy texture. | 7.3% | N/A |
| Sound Brewery | Dubbel Entendre | Belgian Style Dubbel | Comforting aromas of chocolate malt and dark toffee, with a hint of banana and stone fruits. A dark abbey style ale with a subtle rich maltiness and a dry, spicy finish. | 8.0% | N/A |
| Sound Brewery | Sommerweizen | Bavaruian Style Kristalweizen | SoundÕs Sommerweizen is a classic example of the Kristallweizen style of the alpine regions of Germany and Austria. Crystal clear and clean with a delicate aroma of wheat, light fruit, and spice. Sommerweizen has a long lasting creamy head and is refreshing, yet satisfying and full of flavor. | 5.0% | N/A |
| Sound Brewery | Tripel Entendre | Belgian Style Tripel | Complexity and balance from a simple recipe of the finest ingredients obtainable. Clear and light in color, this strong Belgian ale drinks smooth and easy but has the complexity to complement the finest meals or to savor alone at the end of the evening. | 9.9% | N/A |
| Sound Brewery | Ursus Spelaeus | Belgian Imperial Stout | Named for a long extinct Russian Cave Bear, Ursus Spelaeus is as deep and dark as the caves its namesake inhabited. Spelaeus has thick, rich maltiness with notes of chocolate, coffee, toffee, and subtle licorice in the nose and on the tongue with just enough hops to keep it balanced. The Belgian yeast strain adds touches of fruit, herbs, and spices. | 9.9% | N/A |
| South Park Brewing | Buffalo Peaks Brown | American Brown Ale | The Buffalo Peaks Brown is a deep hued, smooth brown ale brewed with four types of American and British malts giving roasty hints of chocolate. The hops are a well-balanced blend of American and British style hops. | 5.9% | 45 |
| South Park Brewing | Milk Stout | Sweet Stout | The South Park Milk Stout is brewed with six different types of American and British malts to create a smooth creamy mouth feel and roasted flavors of chocolate and coffee. | 4.8% | 40 |
| South Park Brewing | Open Range IPA | IPA | Orange hued like the Colorado sunsets, the Open Range IPA is a well-balanced, malt forward IPA. It is medium bodied and has hints of pine and citrus in the finish. | 7.0% | 65 |
| South Park Brewing | Ranch Hand Ale | Cream Ale | Ranch Hand Ale is a light ale brewed with American and European malts and a hint of corn for a refreshing ale great for any occasion. | 5.8% | 18 |
| Southbound Brewing Co. | Loving Cup | Saison | Our contemporary Saison, Loving Cup, was boldly dry hopped with Simcoe hops providing intense passion fruit and woodsy aromas. We combined various yeasts, including a distinctively earthy wild strain, Brettanomyces Trois, to give this brew a funky, pineapple flavor and slightly tart finish. We were looking for a beautiful buzz and Loving Cup showed us the way. | 5.8% | 22 |
| Southbound Brewing Co. | Moonlight Drive | Coffee Beer | Our winter seasonal is an Imperial Coffee Stout brewed with Bali Blue Krishna supplied from our friends at PERC Coffee! This brew has notes of chocolate, caramel, roast, & of course coffee! At almost 9% this caffeinated treat is sure to warm you up! So come on baby, gonna take a little ride. | 8.8% | 70 |
| Southbound Brewing Co. | Scattered Sun Belgian Wit | Belgian Style Witbier | An inspiration from the beer country, our Belgian Witbier is a good representation of this classic style. A combination of coriander and citrus peel provides a pleasant tart-lemon aroma and orange-citrus flavor. This beer is refreshingly crisp and perfect for those hot summer festivals. | 5.2% | 15 |
| Southbound Brewing Co. | Secret's Shared | Wild IPA | Fermented with a blend of Brett and our house ale yeast, this wild IPA has a slightly sour and tart note, which is backed with a good Ôole American IPA hop bill. We kept the malt bill simple so we could showcase the hops and yeast, giving the beer a wonderful balance of fruit and funk. We brewed this up in memory of a departed manÕs best friend who shared the secretÕs of our souls. | 6.1% | 55 |
| Southbound Brewing Co. | Transilience | Imperial Berliner Weisse | We brewed up this German-style sour wheat to help us transition in the Atlanta market. Lactobacillus and saccharomyces create this light, acidic, and tart summer heat quencher. Fresh mango and pomegranate add delicate fruit flavors to the unusually high gravity Berliner Weisse. TransilienceÕs crips and dry finish prove perfect for all of your long strange trips and will undoubtedly leave you wanting more. | 7.0% | 3 |
| Southern Pines Brewing Company | Duck Hook | Cream Ale | A light, refreshing cream ale that features Czech Saaz hops. It's smooth, dry finish gives it a flavor profile similar to a Bohemian Pilsner. | 4.3% | 16 |
| Southern Pines Brewing Company | Edge of Town | American Pale Ale | This Pale Ale is loaded with wonderful pine and crushed gooseberry aroma and flavor. Featuring Mosaic and Nelson Sauvin hops. | 5.2% | 35 |
| Southern Pines Brewing Company | Fall Plowman's Folly | French Saison | A Frech Saison Farmhouse Ale with great autumn flavors of black licorice and white wine. Made with Nelson Sauvin hops, and additions of Crystal Rye. | 7.5% | N/A |
| Southern Pines Brewing Company | Man of Law | IPA | A hop-forward IPA with citrus and tropical fruit aroma and flavor. It's complimentary caramel sweetness and rounded bitterness make this an IPA that favors balance over extremes. | 6.4% | 60 |
| Southern Pines Brewing Company | Texas Rig | Imperial IPA | Hop-bursted IPA featuring Citra, Amarillo, and Crystal hops. Brewed with Clear Belgian Candi Sugar, this clean Imperial IPA truly showcases the hops. | 8.5% | 80 |
| Southern Prohibition Brewing | Barrel aged fire ant | barrel aged Imperial red ale | W.L. weller bourbon barrel aged Imperial Red ale | N/A | N/A |
| Southern Prohibition Brewing | barrel aged lazarus | barrel aged quad | willett bourbon barrel aged quad | N/A | N/A |
| Southern Prohibition Brewing | Barrel aged Ragana | barrel aged baltic porter | bourbon and rye blended baltic porter | N/A | N/A |
| Southern Prohibition Brewing | Crowd Control | Imperial IPA | double IPA packed with sticky and fruity aroma. | 8.0% | N/A |
| Southern Prohibition Brewing | Lazarus | Quadrupel | American take on abbey Quad, cherry plum, fig with a sweet malt | 9.0% | N/A |
| Speakeasy Ales & Lagers | Baby Daddy Session IPA | Session IPA | The first edition of our Session 47 Series, Baby Daddy IPA is sunny straw in color and loaded with hops. The aroma and flavor yield citrus and tropical notes: grapefruit, melon, lime, passion fruit, and a touch of spice will delight your palate. Baby Daddy IPA has a full balanced body, with a crisp finish and low bitterness. | 4.7% | 35 |
| Speakeasy Ales & Lagers | Big Daddy IPA | IPA | Big Daddy IPA is a hop-head's delight, a generously dry-hopped yet surprisingly drinkable American-style India Pale Ale. Poured into a standard American pint glass, the beer is a golden straw color, with tight carbonation and a slightly off-white head that leaves a lovely lacing. The aroma is floral, fresh grass, pine needles, grapefruit, and a some subtle notes of fresh bread. | 6.5% | 60 |
| Speakeasy Ales & Lagers | Black Hand Chocolate Milk Stout | Chocolate Milk Stout | This chocolate milk stout is full-bodied and creamy, with sumptuous chocolate notes and a delicate roasted character. Black Hand pours a rich dark brown with a milky coffee-colored head. Bittersweet chocolate and roast envelopes the nose, carried by roasted cacao nibs and chocolate malts. The aroma blends effortlessly with soft flavors of dry chocolate and darkly roasted malts. The addition of milk sugar provides a silky smooth body, with a subtle natural sweetness of cream. | 6.9% | 34 |
| Speakeasy Ales & Lagers | Double Daddy Imperial India Pale Ale | IPA | Doubling down on malt & hops, Double Daddy raises the stakes. Double Daddy pours a fiery orange with a lasting creamy white head. Triple dry-hopped with Pacific Northwest hops, the aroma is lush and floral with notes of grapefruit, tangerine, pine, and spice. Fresh pale malts and an orange marmalade tang balance the bold, bitter hops and lean mouthfeel. | 8.5% | 100 |
| Speakeasy Ales & Lagers | Payback Porter | Robust Porter | American hops provide a smooth distraction for Payback PorterÕs robust strength, which is concealed within the shadows of dark imported malts. Brewed with English chocolate malts and rolled oats, this Robust Porter pours a deep chocolate brown and is rich in roasted malt aromas and coffee flavors. With notes of espresso, bakerÕs cocoa, and sweet, toasted maltiness, Payback finishes with a creamy mouthfeel. | 7.5% | 35 |
| Speakeasy Ales & Lagers | Pop Gun Pilsner | German Pilsner | Pop Gun is a delightful little Pilsner. Brewed using the finest German Pilsner malt, Pop Gun delivers a clean full body with hints of honey and malty sweetness. German Magnum, Hallertau, and Saphir hops balance the malt with a crisp bitter finish and infuse the aroma with tangerine, spice, and flowery notes. This sharp refreshing beer wakes up the senses and emboldens the spirit. | 4.7% | 35 |
| Speakeasy Ales & Lagers | Prohibition Ale | Amber/Red Ale | Prohibition Ale is the first beer we bootlegged back in 1997. Anything but traditional and now a GABF winning brew (2013ÐAmerican Amber/Red Category), Prohibition pours a deep reddish amber hue, with a fluffy tan head that leaves a beautiful lacing on the glass. A lush, complex aroma teases the senses with juicy grapefruit, citrus, pine, spice and candied caramel malts. Mouth-feel is creamy, with a silky, medium body and modest carbonation. | 6.1% | 50 |
| Speakeasy Ales & Lagers | Suds Session Ale | Session Ale | Suds is a brass colored, light-bodied, malt forward session ale, thatÕs packed with flavor. Brewed with Two-row, Maris Otter, Carafa, and Carahell malt, a whiff or sip of Suds conjures baked biscuits, caramel, and fresh bread. The hops play second fiddle. Columbus hops were utilized to achieve a mild bitterness, while Cascade and Merkur add a subtle touch of citrus. | 4.7% | 35 |
| Speakeasy Ales & Lagers | Syndicate No. 2 | Barrel-aged Vintage Ale | Syndicate No. 02 is a blend of five strong ales matured between 15-28 months in various bourbon barrels. The foundation of the blend is comprised of three distinct imperial stouts: Black Hand Volume 1 (38% of blend) imparts a smooth, creamy mouthfeel, Scarface Imperial Stout (25% of blend) provides hints of espresso and bitter roast, and Two Minutes to Midnight (14% of blend), a brew reserved exclusively for barrel-aging, is rich with bakerÕs cocoa. The muscle of the blend, Old Godfather Barley Wine (20% of blend), adds an earthy tobacco and nutty maltiness. The last 3% of the Syndicate is finished with a wildcardÑa dark, oak-forward experimental ale pulled from our vault. | 10.5% | N/A |
| Speakeasy Ales & Lagers | Untouchable India Pale Ale | IPA | Named after the legendary Bureau of Prohibition agent Eliot Ness, Untouchable is a no-holds-barred, ruthless Nelson IPA. Untouchable pours a vibrant copper, with aromas of fresh pine and caramel malt. With intense notes of grapefruit and perfectly crisp sauvignon blanc grapes, this IPA is mouthwateringly juicy with a clean, refreshing finish. Armed with a heavy dose of Nelson Sauvin & Centennial hops, this IPA is simply Untouchable. | 6.8% | 65 |
| Spider Bite Beer Co | Boris the Spider | Russian Imperial Stout | Opaque black and full bodied great balance of roasted malt and alcohol | 10.0% | N/A |
| Spider Bite Beer Co | Rophenia | Belgian style Quad | Malty sweetness leading to a dry finish. Dark fruits and Belgian phenolics | 10.7% | N/A |
| Squatters Craft Beers | Bumper Crop Honey Lavender Ale | Herb and Spice Beer | Like summer in a bottle, Bumper Crop starts out with the gentle aromas of freshly gathered lavender and features local honey for a soft, slightly sweet finish. At 5.5% ABV, it simply tastes bee-yootiful. | 5.5% | 15 |
| Squatters Craft Beers | Full Suspension Pale Ale | Session IPA | This rich, Northwest-style Pale Ale is a rare feat of balance: unfiltered, dry-hopped to 40 IBUs, and deliciously sessionable. Groove on this two-time Great American Beer Festival Gold Medal winner (2001 and 2002 Bitter Category). It really smoothes out the bumps. | 4.0% | 40 |
| Squatters Craft Beers | Hop Rising | Imperial IPA | A mighty hop-lover's dream, Hop Rising adds malty backbone to an intense Imperial IPA. This insanely smooth, dry-hopped ale has everything: 9% ABV, 72 IBUs, and yes, that's our master brewer Jason Stock pitching in on the label. | 9.0% | 72 |
| Squatters Craft Beers | Respect Your Mother Organic Amber Ale | Amber Ale | We crafted this terra-friendly Amber Ale using only premium organic pale and caramel malted barley, aromatic Cascade hops, and a deep love of Mother Nature. You might say it's brewed the way Mother always intended. | 4.0% | 25 |
| Squatters Craft Beers | Takeout Rye IPA | Rye Beer | Like knockin' rocks? Stay warm on the ice this winter with Takeout Rye IPA-a spicy, hop-forward winter ale that is right on the button. | 6.3% | 50 |
| Squatters Craft Beers | Vienna MŠrzen | Vienna Style Lager | Ahh, Austria. Narrow, cobbled streets, a whiff of schnitzel in the air, and a taste of wunderbar Oktoberfest Lager Bier - lightly hopped and brewed with slightly sweet caramel malt. Pairs perfectly with lederhosen. Prost! | 4.0% | 26 |
| Stable 12 Brewing Company | Rodeo Clown | Russian Imperial Stout | The large abundance of oats used while brewing gives the beer a silky, smooth feel in your mouth. This sweeter style Imperial Stout is brewed with dark, roasted malts which give way to robust flavors of chocolate and coffee. | 11.9% | 42.8 |
| Stable 12 Brewing Company | Rodeo Clown | Russian Imperial Stout | The large abundance of oats used while brewing gives the beer a silky, smooth feel in your mouth. This sweeter style Imperial Stout is brewed with dark, roasted malts which give way to robust flavors of chocolate and coffee. | 11.9% | 42.8 |
| Stable 12 Brewing Company | Stable 12 Pale Ale | Pale Ale | The perfect brew to quench your thirst, this well balanced beer sits on a bed of hops for a week, which ultimately gives it a refreshing burst of passion fruit, gooseberry and citrus, along with floral notes. This delicious pale ale gets its deep golden color from the crystal malts used in the brewing process. | 5.5% | N/A |
| Stable 12 Brewing Company | Stable 12 Pale Ale | Pale Ale | The perfect brew to quench your thirst, this well balanced beer sits on a bed of hops for a week, which ultimately gives it a refreshing burst of passion fruit, gooseberry and citrus, along with floral notes. This delicious pale ale gets its deep golden color from the crystal malts used in the brewing process. | 5.5% | 46 |
| Stable 12 Brewing Company | Stable 12 Pale Ale | Pale Ale | The perfect brew to quench your thirst, this well balanced beer sits on a bed of hops for a week, which ultimately gives it a refreshing burst of passion fruit, gooseberry and citrus, along with floral notes. This delicious pale ale gets its deep golden color from the crystal malts used in the brewing process. | 5.5% | 46 |
| Stable 12 Brewing Company | Stable 12 Weizen | German Weizen | The ideal beer for any and all occasions, it is a German style wheat with a somewhat malty/bready characteristic. This flavor is derived from the amount of wheat used to make the beer. You will find banana, clove, and bubblegum esters on the nose with this beer. | 5.4% | 10.9 |
| Starr Hill Brewery | Jomo | Vienna Style Lager | A smooth, multiple-award-winning Vienna-style lager. Fermented with Southern German Lager yeast, its crisp, clean taste, and noticeable hop aroma are effectively balanced with a slight malty sweetness. | 4.6% | 23 |
| Starr Hill Brewery | King of Hop | Imperial IPA | Brewed with heaps of American hops from the Pacific Northwest. This medium-bodied beer is dry-hopped to achieve an invigoratingly fresh aroma, which highlights the powerful citrus characteristics of the hops. | 7.5% | 50 |
| Starr Hill Brewery | Little Red RooStarr | Coffee Cream Stout | A full-bodied milk stout brewed with coffee from our friends at Red Rooster Coffee Roasters in Floyd, VA. Malt sweetness, chocolate and caramel notes dominate the flavor, while roasted coffee notes add balance and round out the aroma. | 5.8% | 19 |
| Starr Hill Brewery | Reviver | Red IPA | An India Pale Ale that blurs the boundaries between IPA and Amber styles. Specialty malts provide its inviting ruby-red hue, medium body and firm maltiness, while American hops impart a refreshing citrus aroma and flavor. | 6.2% | 45 |
| Starr Hill Brewery | Whiter Shade of Pale | White IPA | A marriage of two bold beer styles: the Belgian Wit and the IPA. 2-row and wheat malt provide a soft base beer for intense fruity and spicy esters of the unique Belgian yeast strain while enhancing the strong hop aroma. | 7.5% | 45 |
| Station 26 Brewing Co. | American Copper | American ESB | Full flavored and crushable. Brilliantly clear and copper in color. Toasted biscuit aroma. Very balanced towards the malt with big toast and caramel malt flavors. Complex malt with a touch of sweetness, bright hop character and modestly bitter. | 5.4% | 33 |
| Station 26 Brewing Co. | Citra Rye Pale Ale | Rye Pale Ale | Our 2016 GABF Pro-Am entry. Big aroma and flavor in a refreshing pale ale. Piney, tropical fruit, and big dank aroma. Brilliant deep gold, medium body with clean malt followed by a spicy rye finish. Crisp, medium upfront bittering flowing into a tasty, dry finish. | 5.5% | 54 |
| Station 26 Brewing Co. | Colorado Cream Ale | American Cream Ale | Our flagship beer and 2014 GABF Bronze medal winner. It's light, crisp, and refreshing. Brewed with brown rice, barley grown and malted in Alamosa, and organic Cascade hops grown in Paonia. | 5.1% | 15 |
| Station 26 Brewing Co. | Halfie Birthday Beer | Barrel Aged Smoked Imperial Porter | Our First Birthday Cottonwood Smoked Imperial Porter, featuring 100% Colorado-grown ingredients, aged for six months in Colorado Law's Whiskey barrels. | 6.9% | 32 |
| Station 26 Brewing Co. | Intergalactic Dingo | Australian Pale Ale | Pale ale brewed with all Australian hops Ð Galaxy, Summer, and Pride of Ringwood Ð and Australian malts. Beautiful bronze color, pineapple and papaya on the nose, and notes of strawberry and melon on the tongue. | 5.5% | 40 |
| Stewbum & Stonewall Brewing Co | Batch 518 | American Pale Ale | Named after the address (518 Aten Road) of Stewbum & Stonewall's hangout back in Pennsylvania. | 5.2% | 51.8 |
| Stewbum & Stonewall Brewing Co | Makana Island Wheat | Belgian Style Witbier | Makana is a Hawaiian word meaning gift or reward. | 4.8% | 17 |
| Stewbum & Stonewall Brewing Co | Swear Jar | IPA | Ahhh the fond memories of Stonewall's ever present 25-cent Swear Jar and the time my cousins, my sister and I ambitiously attempted to whip up a culinary delight in the kitchen around the age of 10. | 6.9% | 71 |
| Stewbum & Stonewall Brewing Co | The Days of Our wives | Extra Special Bitter | After a few pints, you could rest assured that Stewbum & Stonewall would begin bringing up their ex-wives, along with jabs / jokes related to the subject matter. This beer isn't NEARLY as bitter as an ex wife, but we think that's a good thing.....don't you? | 5.3% | 34 |
| Stewbum & Stonewall Brewing Co | The Smoking Cannon | Smoked Imperial Stout | Legend has it that Stonewall's homemade O2/Acetylene cannon could launch a tennis ball over a mile. It surely startled anyone standing within a mile on a regular basis, you can bet on that! If you have to ask why in the World someone would want to build such a contraption, you must have skipped the first two sentences. | 8.2% | 54 |
| StoneyHead Brewing | Porter | Porter | Very dark Porter using 5 different grains gives the beer a hint of coffee, chocolate and licorice. | 5.4% | 93 |
| StoneyHead Brewing | Stoney Red Carmel Irish Style Ale | Irish Red Ale | Non traditional style red, complex, heavy malty overtones and suberb carmel finish | 5.8% | 38 |
| Stoup Brewing | Bavarian Hefeweizen | German Wheat Beer | Close your eyes, take a sip of this beer and you're sure to be transported to a tree-lined, sun-speckled biergarten in Munich. We honor tradition by brewing this beer using decoction mashing techniques and fermenting with a German yeast strain that imparts prominent banana and clove notes. The wheat gives this beer a crisp, slightly tart, refreshing finish. | 5.0% | 13 |
| Stoup Brewing | Citra IPA | IPA | We like to call this one Sunshine In a Glass ... or Sunshine In Your Belly because it won't stay in that glass long. Our Citra¨ IPA is designed to be light and bright in both color and body. Your first sniff will elicit images of tropical fruit and citrus thanks to a healthy dose of Citra¨ hops. Enjoy a pint of this and you might just find yourself gazing skyward, pondering how in the heck sunshine made its way into your glass. | 5.9% | 50 |
| Stoup Brewing | Robust Porter | Robust Porter | Rich in color and character, our robust porter conjures up memories of decadent chocolate treats dipped in coffee. Hints of dark chocolate, roasted coffee and light malty sweetness are the result of a complex malt profile including chocolate malt, roasted barley, roasted wheat and roasted rye. | 6.2% | 45 |
| Strangeways Brewing | Freeze Ray Eisbock | Eisbock | Traditionally made eisbock in which we froze a doppelbock. Big and malty, yet smooth and pleasant with a touch of chocolate character. | 10.2% | 29 |
| Strangeways Brewing | Guarded by Monkeys | N/A | . | N/A | N/A |
| Strangeways Brewing | Oscillate Wildly | N/A | A big, dark beer aged for 15 months in a oak barrels with wild yeast and blueberries. | 10.0% | 16 |
| Strangeways Brewing | Virginia Stingo | English-style Strong Ale | English-style strong ale aged for 9 months in red wine barrels. Big and malty with a pleasant red wine character. | 10.0% | 45 |
| Strangeways Brewing | Wake Me Up Before You Gose with Ghost Peppers | Gose | A ginger-infused take on the traditional gose aged in rum barrels with ghost peppers for a slight rum taste and a touch of heat. | 4.6% | 10 |
| Sudwerk Brewing Company | California Dry Hop Lager | Light Lager | The Dry Hop Lager is a Helles lager dry-hopped with Simcoe, Amarillo and Cascade hops. This beer provides a hop profile that highlights a citrus flavor and aroma you might expect from a west coast IPA along with the clean and refreshing finish of a German lager. | 5.0% | 28 |
| Sudwerk Brewing Company | Funke Hop Farm | N/A | This brett saison comes from a unique blend of barrel-aged brew made in locally sourced Petite Syrah and Grenache wine barrels. ItÕs carefully crafted with a final round of dry-hopping to bring out distinct notes of citrus and stone fruit. | 6.5% | N/A |
| Sudwerk Brewing Company | Marzen Amber Lager | N/A | The Marzen has a full robust character with a smooth clean finish. Choice hops and five different specialty malts are combined to produce this rich, amber and copper-toned lager. | 5.7% | 22 |
| Sudwerk Brewing Company | Nothern Pilsner | N/A | A traditional Northern German-style Pilsner brewed in Davis, CA. This beer is made entirely with Weyermann Best Pilsen malt as well as a special blend of Bavarian Hallertauer and Tettenang hops, to provide a Pilsner taste and experience you canÕt find anywhere else outside of Germany! | 5.3% | 35 |
| Sudwerk Brewing Company | Rye of the Lager | N/A | This imperial pale lager was brewed with heirloom German rye from the Eurpoean, Òrye beltÓ to provide hints of spice complemented by a depth of nutty and rich field grain flavor. The combination of this specialty rye malt, alongside Mosaic, Simcoe and Amarillo hops is perfectly highlighted by SudwerkÕs house strain of lager yeast. | 7.0% | 70 |
| Sun King Brewing Company | Afternoon Delight | Barrel-aged Dopplebock | Afternoon Delight is a bourbon barrel aged Dopplebock with aromas of brown sugar and molasses accentuated with the sweet flavors of vanilla and wood from the bourbon barrels. | 8.0% | 23 |
| Sun King Brewing Company | Cherry Busey | Flanders Oud Bruin | Cherry Busey is a Flanders-style Oud Bruin Ale produced using a complex cocktail of wild yeasts and aged in a bevy of barrels. A multitude of Montmorency cherries were lovingly liberated to give the beer its tart cherry tang. | 6.5% | 23 |
| Sun King Brewing Company | Sunlight Cream Ale | Golden/Blonde Ale | Our most approachable beer, Sunlight Cream Ale has a smooth malt profile and a crisp, clean finish. | 5.3% | 20 |
| Sun King Brewing Company | Sympathy for the Devil | Barrel-aged Strong Beer | Batch 666: Sympathy for the Devil is a Belgian-Style Black Ale loaded with chocolate, roasted walnut, cherry, and banana flavors nestled inside hints of vanilla and oak from barrel aging. | 10.5% | 36 |
| Sun King Brewing Company | Tin Star | Old Ale | Tin star is a huge English-style Barleywine aged in antique Buffalo Trace barrels for 11 months. We then added dark cherries and both mission and Turkish figs for additional depth and rich fruit character. | 8.6% | 51 |
| Sun Up Brewing Co. | Tan Line Brown | English Brown Ale | Golden brown in color, this traditional English Brown Ale makes superb drinking. The complex mix of six malts is balanced with traditional Willamette hops, giving this nice beer a mild and pleasant aroma that is slightly spicy with floral undertones. Perfect for sipping under the Arizona sun. | 4.7% | 17 |
| Sun Up Brewing Co. | White Russian Imperial Stout | Coffee imperial stout | Thick dark brown in color, this Imperial Russian Stout is infused with white Russian coffee. | 9.4% | N/A |
| Sunriver Brewing Company | Bondi Beach Party | Pale Ale | Bondi Beach Party is a dry hopped Australian-style Pale Ale. A resinous blend of Aussie and Pacific NW hops create layers of mango, passion fruit and ripe citrus. This beer is hoppy and light on the palate, with just a hint of caramel-candy sweetness. Throw some shrimp on the ÒBarbieÓ and dive in to a Bondi Beach Party Pale Ale. Malts: Premium NW 2 Row, Weyermann CaraFoam and NW Crystal 40 Hops: Amarillo and Australian Topaz and Galaxy | 5.2% | 37 |
| Sunriver Brewing Company | Cocoa Cow | Chocolate Milk Stout | The Cocoa Cow is our interpretation of a classic milk stout but with the addition of roasted Ghana cocoa nibs. Milk sugar and caramel malt build the rich, full body of this brew, with mild roasted notes coming from two varieties of chocolate malt. Have some dessert today Ð just make sure itÕs served in a glass! Hops: Magnum Malt: Premium NW 2 Row, Crisp Crystal 77, BairdÕs Roasted Barley, TFS Pale Chocolate and Weyermann Chocolate Wheat Other Ingredients: Lactose, Cocoa Nibs | 6.0% | 27 |
| Sunriver Brewing Company | Fuzztail | Hefeweizen | An American style Hefeweizen that is easy to drink, yet has a great flavor profile. A wheat beer that has a unique blend of southern hemisphere hops gives this hazy, refreshing brew a light tropical fruit finish. Malts: Premium 2 row, Red Wheat and Caramel Pilsner Hops: New Zealand Green Bullet, Orbit and Motueka | 4.8% | 20 |
| Sunriver Brewing Company | Hop Shop Series | Session IPA | Our 2015 Session IPA is built around newly released hop varieties from the Hop Research Institute in Germany Ð Hull Melon, Hallertau Blanc and Mandarina Bavaria - all daughters of Cascade. Bright flavors of honeydew melon, orange-tangerine citrus and passion fruit white wine burst from this totally crushable IPA. Malt: Premium NW 2 Row, CaraFoam, Crystal 40 and Acidulated Hops: Apollo, Hull Melon, Hallertau Blanc and Mandarina Bavaria | 4.6% | 48 |
| Sunriver Brewing Company | Lava Lands | Stout | Lava Lands is a traditional foreign-style style stout, jet black in color and featuring light caramel, chocolate and coffee-like flavors. This ÒexportÓ strength stout is full bodied and finishes with a pleasant dry roasted bitterness. Malts: Crisp Maris Otter, Premium NW 2 row, BairdÕs Chocolate malt, BairdÕs Roasted Barley, NW Malted Wheat, NW Crystal 60 and BairdÕs Extra Dark Crystal. Hops: Chinook | 6.2% | 49 |
| Swamp rabbit brewery | Caesars Head | German style hefeweizen | Bavarian style Hefeweizen. Clove, banana esters. | N/A | N/A |
| Swamp rabbit brewery | Golden guppy | N/A | Strong Belgian special ale | N/A | N/A |
| Swamp rabbit brewery | Helmet fire | English Style IPA | Earthy English hope ipa | N/A | N/A |
| Swamp rabbit brewery | Red whitey | Belgian stle | Belgian style witbier with red raspberries | N/A | 12 |
| Swamp rabbit brewery | Whitey | Belgian style | Belgian style witbier, raw and malted wheat, coriander Opel and chamomile | 4.6% | 15 |
| SweetWater Brewing Co | 18th Anniversary Ale | Belgian Tripel | Belgian Tripel that's easy and refreshing with a crisp, dry finish | 10.0% | N/A |
| SweetWater Brewing Co | 420 Extra Pale Ale | Pale Ale | Tasty West Coast-style pale ale with big hops; finishes with a clean, crisp taste. | 5.7% | 39 |
| SweetWater Brewing Co | Bourbon Barrel Aged Imperial Stout | imperial stout | Supremely rich, full-bodied imperial stout laced with notes of chocolate, vanilla and bourbon from aging over 6 months in bourbon barrels. | 11.2% | N/A |
| SweetWater Brewing Co | Georgia Brown | American Brown Ale | American Brown Ale, mild malt, with a real smooth finish. | 5.8% | 30 |
| SweetWater Brewing Co | Hash Brown | Hop Hash Infused India Style Brown Ale | Hop hash infused, roasty and rich, lighter bodied India-style brown ale, with a lighter malt bill | 6.2% | 60 |
| SweetWater Brewing Co | Hop Hash | Hash infused double IPA | The dankest double IPA infused with hash from the Yakima hop pelletizers | 7.8% | 100 |
| SweetWater Brewing Co | IPA | IPA | Drinkable and flavorful IPA | 6.3% | 50 |
| SweetWater Brewing Co | Take Two Pils | Pilsner | Golden Blonde German Pilsner brewed with spicy floral hops. | 5.5% | 35 |
| SweetWater Brewing Co | The Pit & The Pendulum | Belgian-style ale | Belgian-style ale with peaches and brettanomyces -- fruit in the foreground with a funky tart finish. Excellent cellarability as the brett brings out more funk. | 8.3% | N/A |
| Taft's Ale House | Louisa | American Wild Sour | 100% oak aged sour with lactobacillus, pediococcus and brettanomyces. | 5.8% | 10 |
| Taft's Ale House | Maverick | Chocolate Brown Porter | Brown porter brewed with cacao nibs and roasted cacao husks from our friends at Maverick Chocolate. Dark and aromatic. | 5.5% | 23 |
| Taft's Ale House | Mooly Wooly | Oatmeal Milk Stout | Milk stout made with oats and locally roasted coffee. Moo-cha-licious. | 4.6% | 25 |
| Taft's Ale House | Nellie's Key Lime Caribbean Ale | American Ale | American ale brewed with Key Lime juice straight from the islands and a hint of coriander. | 4.8% | 19 |
| Tallgrass Brewing Company | 16-Bit Double Pale Ale | Double Pale Ale | 16-Bit Double Pale Ale is the next generation of pale ale from Tallgrass, a one-pint finishing move that delivers a sweeping sequence of crisp aromas, light body, bright hoppiness and striking citrus flavors. In the realm of pale ales, we wanted to have a bigger beer (more ABV, more IBUs) that also was smoother, more refined and more drinkable. | 6.2% | 55 |
| Tallgrass Brewing Company | 8-Bit Pale Ale | American Pale Ale | Our ÒHop RocketÓ infuses the character of Australian-grown Galaxy Hops into an American Pale Ale, giving 8-Bit Pale Ale a uniquely tropical, almost melon-like aroma. A Hop-Rocket is a stainless steel vessel we pack full of hops, then ÒrocketÓ the beer through for seven hours before packaging. Hop-Rocketing adds those unique hops characters, flavors and aromas lost in the brewing process back into the beer. | 5.2% | 40 |
| Tallgrass Brewing Company | Big RICC | Russian Imperial Stout | A big, bold Russian Imperial Stout with coffee and chocolate, Big RICC has bold coffee flavor and aroma with strong chocolate notes. Pours jet-black, with subtle dark fruit flavors. Dark roasted grains. Slight, ÒwarmingÓ alcohol presence. Full-bodied and great for sipping. | 10.3% | 65 |
| Tallgrass Brewing Company | Bourbon Barrel Buffalo Sweat | Barrel-Aged Oatmeal Cream Stout | Bourbon Barrel Buffalo Sweat is the second barrel-aged release from Tallgrass Brewing Co. We took our award-winning oatmeal cream stout and aged it in bourbon barrels to create a rich, complex, medium-bodied beer with a chocolate-espresso flavor and aroma, and warm bourbon undertones. | 5.8% | 10 |
| Tallgrass Brewing Company | Buffalo Sweat | Oatmeal Cream Stout | If you only try one dark beer in your life, try a Buffalo Sweat. It will change your entire perception of how a stout should taste. Our secret is milk sugar. The creamy sweetness of the milk sugar is not lost in the brewing process and beautifully complements the copious copious quantities of the dark-roasted barley to create a medium-bodied beer that is rich, complex, and delicious with a definitive espresso-chocolate aroma and flavor. | 5.0% | 20 |
| Tallgrass Brewing Company | Halcyon Unfiltered Wheat | Unfiltered Wheat Ale | Halcyon is an unapologetic American-style wheat beer with a taste like the finest days of summer. We start with raw Kansas white wheat to give a nice ÒwheatyÓ character, but itÕs the hops that give this beer its shine. We use Òhop-burstingÓ of Citra hops late in the brewing process, giving Halcyon a mix of tropical fruit aromas delicately underpinned by a velvety smoothness with hints of bread and pear. | 5.0% | 20 |
| Tallgrass Brewing Company | Zombie Monkie | Robust Porter | Zombie Monkie is a dark, rich porter, carefully brewed for the post-Zompoc world to come. ItÕs crafted with loads of roasted dark chocolate and specialty malts and then inoculated with enough hops to add a floral citrus character to the finish. ItÕs hearty and complex, because you might be drinking it for a long time with the other survivors. | 6.2% | 35 |
| Telluride Brewing Company | Bridal Veil Rye Pale Ale | American Style Stong Pale Ale | Brewed with a generous amount of German Rye malt and an abundance of American hops, our ale embodies an earthly flavor and finishes with a hint of spice. | 5.5% | 72 |
| Telluride Brewing Company | Face Down Brown | American Style Brown | A beautiful hybrid of an English and American style Brown that explodes with toffee, chocolate, and nut flavors. Hops- Magnum, Tettnanger CTZ and Cascade | 5.7% | 38 |
| Telluride Brewing Company | Fishwater Double IPA | Imperial IPA | Beautiful caramel notes with a bold ABV balanced by generous amounts of spicy and fruity American hop goodness. | 8.5% | 94 |
| Telluride Brewing Company | Fishwater Project | Barrel Aged | We take our Double IPA and age it for 6 Months in Peach Street Distillers bourbon barrels. When we hit that sweet spot of a perfect combination of bourbon and wood notes we then blend it with fresh FISHwater to bring back the Fresh hop character. | 11.0% | 84 |
| Telluride Brewing Company | Whacked Out Wheat | American Style Wheat | Easy drinking American style wheat. ItÕs light, crisp and extremely refreshing. | 5.1% | 28 |
| Tennessee Brew Works | Basil Ryeman | Farmhouse Ale | This creamy and spicy farmhouse ale has been making a Grand Ole splash since it hit the beer scene. The Thai basil, sourced from Bloomsbury Farms, and rye malts take center stage; offering complexity while remaining approachable. One can taste a variety of notes, with tones of pepper and fennel on the nose and palate. | 6.3% | 28 |
| Tennessee Brew Works | Country Roots | Sweet Stout | We love working with our local farmers! Using generous amounts of roasted sweet potatoes from Delvin Farms, mashed with the grains, we have created a silky smooth stout. Melodies of coffee and dark chocolate transition to a chorus of toasty, roasty notes. | 5.5% | 30 |
| Tennessee Brew Works | Cutaway IPA | IPA | For beer lovers who stretch beyond the 12th fret, our well balanced Rye IPA strums with an obvious bouquet of grapefruit, tangerine and orange harmonies. For hop enthusiasts of all varieties, this headliner gets folks asking for encores daily. | 6.0% | 70 |
| Tennessee Brew Works | Extra Easy | ESB | There are few brews that accentuate Tennessee livin' like our ESB. When one starts to sip this malt forward beer, with tones of apricots, peaches, plums, and caramel, you'll want to relax and appreciate the moment. So, listen to your heart, kick back with your family and friends, and treat yourself to a few of this fine craft beer. | 5.3% | 39 |
| Tennessee Brew Works | Southern Wit | Belgian White | A Tennessee native with a charismatic, citrusy way of introducing itself, this unfiltered Belgian white ale packs venues with its high notes of tangerine, pear and honey! | 5.1% | 14.5 |
| Territorial Brewing Company | Cereal City Champagne | Berliner Weisse | Light, one dimensional sour German wheat beer. | 3.5% | 2.5 |
| Territorial Brewing Company | Engelharn | North German Pilsner | WhatÕs wrong with effervescent yellow beer? Absolutely nothing, and Engelharn is the proof. A showcase for Pilsen malt and noble hops, it has all the refined complexity of a premium German Pils, with freshness you wonÕt find in any import. | 5.6% | 40 |
| Territorial Brewing Company | Gose Like Swayze | Gose | It is a (Sam) wheat beer soured by lactobacillus bacteria, lightly hopped and boiled w/ an addition of coriander and salt. The citrusy flavor and aroma are reminiscent of grapefruit or lemon. A slight salinity is evident in the dry finish. | 4.7% | 13 |
| Territorial Brewing Company | Lyon Helles | Munich Helles Lager | Straw-blonde lager similar to a pilsner but slightly maltier and less-hopped. | 5.8% | 19 |
| Territorial Brewing Company | Penetrator | Deppelbock | Doppelbock is a strong, malty lager developed by 18th-century German monks. This Òliquid breadÓ provided their only sustenance during periods of fasting. They named the first doppelbock ÒSalvator.Ó Today, most doppelbock-style lagers are given a name ending in ÒatorÓ in homage to the original. Penetrator is lagered (cold stored) for several weeks in the traditional manner, producing a beer smooth, malty and bready enough for any monk. | 12.9% | 24 |
| Texas Beer Refinery | Bayou City Brown | English Brown | Southern English Brown w\ 12 malts. Roasty. | 3.6% | 15 |
| Texas Beer Refinery | Catalyst IIPA | Imperial IPA | This Third Coast IPA is brewed with a ridiculous amount of hops. | 9.6% | 160 |
| Texas Beer Refinery | Gulf Coast Gose | Gose | (Goes-ah) is a refreshing, tart, slightly salty, citrusy | 6.0% | 13 |
| Texas Beer Refinery | Mexican IPA | IPA | IPA w\ Mexican Key Limes | 6.6% | 60 |
| The ABGB | Bramblin' Fever | N/A | Blackberry Sour. 368 Pounds of Blackberries From Poteet, TX | N/A | N/A |
| The ABGB | Hell Yes | Helles | Bavarian-style lager. Simple and elegant. | N/A | N/A |
| The ABGB | Industry | N/A | Pilsner. Crisp, assertive, and extra dry | N/A | N/A |
| The ABGB | LuLu Lambicus | N/A | We don't have a farm, but we do like to have fun. So, LuLu Lambicus is a Funhouse Ale. 100% Brett. Aged on French Oak. Unfiltered. | N/A | N/A |
| The ABGB | Rocket 100 | N/A | Pre-Prohibition-Style Pilsner. | N/A | N/A |
| The Brew Kettle | All For One | Session IPA | An IPA with out the Bite! Low ABV andmoderate bitternees makes this a true Session IPA | 4.8% | 35 |
| The Brew Kettle | EagleWeiss | Specialty Weisenbock | A Dunkelweisenbock with Chocolate | 6.5% | 23 |
| The Brew Kettle | El Lupulo LibrŽ | Imperial IPA | Amber hop Monster. 2014 Brewing News Double IPA Champion | 8.8% | 88 |
| The Brew Kettle | Kitka | N/A | A mik stout brewed with cocoa and cocanut | N/A | N/A |
| The Brew Kettle | NEO Brown | Brown Ale | NorthEast Ohio,,,tasty lil Brown Ale | 5.3% | 22 |
| The Brew Kettle | Oak Aged Trifle | Specialty Belgian Tripel | Belgian Tripel aged invirgin medium toast oak barrels | 9.3% | 23 |
| The Brew Kettle | Oktofest | German Marzen | Rich malty German Festbier with a touch of Tettnang hops for complexity | 6.0% | 23 |
| The Brew Kettle | White Rajah | IPA | West coast style IPA...malt, take a back seat | 6.8% | 70 |
| The Bruery | 7 Swans-A-Swimming | N/A | Belgian-style quadruple | 11.0% | N/A |
| The Bruery | Black Tuesday | N/A | Bourbon barrel aged imperial stout | 19.9% | N/A |
| The Bruery | Freckle | N/A | MolŽ spiced Stout | 10.8% | N/A |
| The Bruery | Grey Monday | N/A | Bourbon barrel aged imperial stout with hazelnuts | 18.6% | N/A |
| The Bruery | Jardinier | N/A | Belgian-style table beer | 4.9% | N/A |
| The Bruery | Mash | Barleywine | Bourbon barrel aged barleywine | 13.3% | N/A |
| The Bruery | MŽlange #10 | N/A | Bourbon barrel aged blended ale with Ancho chiles, chocolate & cinnamon | 15.0% | N/A |
| The Bruery | Mischief | N/A | Belgo-American style ale | 8.5% | N/A |
| The Collective Brewing Project | American Sour Red | Wood- and Barrel-Aged Sour Beer | Brewed in the style of flanders red. Fermented in a style that is all our own. | 6.5% | 1 |
| The Collective Brewing Project | Mustache Rye'd | Robust Porter | Rich rye porter with hints of chocolate and coffee. | 5.7% | 30 |
| The Collective Brewing Project | Pale Galaxy on Oak | Session IPA | Session IPA with Galaxy hops from Australia gives it more of a fruity/citrusy note to the hop character. | 5.2% | 36 |
| The Collective Brewing Project | Petite Golden Sour | German Style Sour Ale | Brewed with Brettanomyces bruxelensis var. Drei. It's petite. It's golden. It's sour. Don't over think it. | 4.5% | 1 |
| The Knuckle Brewing Company | Knuckle Head Red | American/Irish Red Ale | A malt forward, dry hopped hybrid red ale. Prounounced biscuit and caramel malt is balanced by a slightly spicy, floral hop finish. Our flagship beer. | 5.6% | 22 |
| The Knuckle Brewing Company | Runkle Road IPA | IPA | An American IPA with a solid malt backbone, and a citrusy, piney hop character, with pronounced bitterness. | 7.0% | 75 |
| The Lab Brewing Co | After Midnight Moo | Milk Stout | A milk stout with oatmeal and milk suger and a ton of chocolate malts | 6.4% | 22 |
| The Lab Brewing Co | Hop Solution DIPA | Imperial IPA | A big yet well balance double IPA with 90% of the hops used in the late stages. 4lbs per BBL | 9.9% | 99 |
| The Lab Brewing Co | Take Her Home Tripel | Belgian Tripel | a Belgian style tripel with orange peel and corriander fermented with a Trappist Ale Yeast | 10.8% | 21 |
| The Olde Mecklenburg Brewery | Captain Jack Pilsner | German Style Pilsner | We created this crisp, smooth pilsner as a salute to the courage and vision of Captain James Jack and the members of the Mecklenburg Convention, who on May 20, 1775 signed the first declaration of independence in America! This straw-colored lager captures their rebellious spirit with a subtly assertive hoppiness that complements the beerÕs malty backbone. | 4.8% | 27 |
| The Olde Mecklenburg Brewery | Copper | Dusseldorf Style Altbier | OMB Copper is an authentic DŸsseldorf style ÒAltbier.Ó Alt means ÒoldÓ in German, as in Òold school.Ó So there are no crazy flavors or gimmicks with Copper Ñ itÕs just an amazingly fresh, easy-drinking beer that tastes like beer. | 4.8% | 31 |
| The Olde Mecklenburg Brewery | Fat Boy | Baltic Porter | nimbly covers a lot of tasty ground, blending sweet, malty notes of caramel, toffee, and chocolate with subtle hints of prunes and raisins. | 8.0% | 30 |
| The Olde Mecklenburg Brewery | Hornets Nest | Hefeweizen | opaque, subtly sweet Hefeweizen | 5.4% | 14 |
| The Olde Mecklenburg Brewery | Southside Weiss | Wheat Ale | Southside Weiss is an unfiltered wheat ale thatÕs smooth, fresh and fantastic. Citrus notes courtesy of the noble ÒMandarina BavariaÓ hop complement its subtle, wheat-inspired sweetness. | 5.4% | 14 |
| The Perch Brewery | Belgian Peach | Belgian Fruit | Bubble gum Belgian, finishing with fresh peach | 8.0% | 13 |
| The Perch Brewery | Ginger MoFo | Blonde Ale | Clean blonde ale with loads of ginger infused | 5.1% | 10 |
| The Perch Brewery | Lemongrass DIPA | Imperial IPA | Double IPA with mosaic, cascade, and amarillo hops and Lemongrass | 9.6% | 98 |
| The Perch Brewery | Rosemary IPA | IPA | American IPA with Cascade hops, accented with rosemary | 7.0% | 55 |
| The Rare Barrel | Another World | Red Sour | Red sour beer aged in oak barrels | 6.0% | N/A |
| The Rare Barrel | Becoming | Golden Sour | Golden Sour aged in oak barrels with boysenberries | 6.3% | N/A |
| The Rare Barrel | Ensorcelled | Dark Sour | Dark sour beer aged in oak barrels with raspberries | 5.8% | N/A |
| The Rare Barrel | Home, Sour Home | Golden Sour | Golden Sour beer aged in oak barrels with peaches, cinnamon and vanilla beans | 5.8% | N/A |
| The Rare Barrel | Impossible Soul | Golden Sour | Golden Sour aged in aok barrels with tart cherries and sweet cherries | 7.2% | N/A |
| Thirsty Bear Organic Brewery | Citra Double Down | Imperial IPA | Extra pale, single hopped, double IPA | 8.9% | 70 |
| Thirsty Bear Organic Brewery | Happy Time G Pils | Kellerbier | Brewed with organic Weyermann Pils malt and hopped with organic German Hersbrucker. | 5.1% | 35 |
| Thirsty Bear Organic Brewery | Howard St IPA | IPA | West Coast IPA brewed with Magnum, Chinook, Centennial, and Cascade hops. | 7.0% | 65 |
| Thirsty Bear Organic Brewery | Organic Grizzly Bear | American- Style Amber/Red Ale | American Red Ale dry-hopped with organic Cascade. | 6.4% | 45 |
| Thirsty Bear Organic Brewery | Organic Polar Bear | Bohemian Pilsner | Bohemian-style Pils brewed with organic Weyermann Pils malt. Hopped with Organic Perle, Sterling and Crystal hops. | 5.0% | 30 |
| Thirsty Bear Organic Brewery | Organic Valencia Wheat | Belgian - Style Witbier | Belgian wit brewed with organic unmalted wheat, oats, coriander and orange peel. | 5.0% | 20 |
| Thomas Creek Brewery | Chocolate Orange IPA | Hybrid IPA | This hybrid IPAÕs bitterness blends with the subtle dark chocolate flavors provided by cocoa nibs and chocolate malts. It is then enhanced by bitter orange peel additions and a dry hopping of Citra. | 7.5% | 100 |
| Thomas Creek Brewery | Coffee Oatmeal Stout | Oatmeal Stout | A creamy oatmeal stout with a dark roasted flavor and a delectable coffee aroma. The coffee is provided by Taylor's, SC very own Due South Coffee. | 8.0% | 62 |
| Thomas Creek Brewery | Octoberfest | Marzen | A smooth, well-rounded lager that is perfect for the changing seasons. A toasted, caramel malt flavor dominates, but is balanced by an ample amount of noble hops. | 6.5% | 23 |
| Thomas Creek Brewery | River Falls Red Ale | Irish Red Ale | Our flagship beer and GABF 2010 silver medal winner is a medium-bodied, extremely smooth Irish-Style Red Ale with an evenly roasted malt character from start to finish. | 6.2% | 25 |
| Thomas Creek Brewery | Trifecta IPA | American IPA | A rather full-bodied American IPA brewed with an abundance of Citra hops, grapefruit, and a pleasant sweetness finish. | 6.9% | 86 |
| Thorn St Brewery | 007 English Pale Ale | English Pale Ale | An English style ale brewed with Crisp Marris Otter English pale malt with a blend of caramel malts and oats to provide hints of toasted bread, nuts, caramel, raisins and toffee. Plus a British Ale yeast to add a light fruitiness and East Kent Golding hops to give it a distinct floral aroma. | 5.5% | 31 |
| Thorn St Brewery | Foreplay | Belgian Blonde Ale | Pale and refreshing, this beer has big fruit flavors of pear and apricot with some bubble gum and very light spicy pepper tones coming from the Belgian yeast strain | 6.8% | 24 |
| Thorn St Brewery | Hipsters Wit | Belgian Wit | An easy drinking wit which isn't too wheat heavy, has a light coriander and pepper flavor | 4.7% | 12 |
| Thorn St Brewery | Mob Barleywine | Barleywine | Deep red with little hop presence, boasts flavors of toast, raisins and dried fruits | 11.0% | 50 |
| Thorn St Brewery | Tropic Daze IPA | IPA | Mosaic/Citra/Topaz IPA | 6.6% | 58 |
| Three Notch'd Brewing Co. | 40 Mile IPA | IPA | Mild bitterness, tropical/peach-like hop profile and aroma | 6.0% | 50 |
| Three Notch'd Brewing Co. | Hallowed Be Thy Ale | N/A | Old English Ale aged in oak barrels for 6 months. Leathery, malty, woody. | N/A | N/A |
| Three Notch'd Brewing Co. | Hydraulion | Irish Red Ale | Medium-bodied, balanced red with a blend of crystal and caramalts, balanced by the earthy profile of Fuggles. | 5.4% | 25 |
| Three Notch'd Brewing Co. | Lillian's Laughter | English Summer Ale | English Bitter with earthy hop profile, light bodied and refreshing | N/A | N/A |
| Three Notch'd Brewing Co. | Method To Your Madness | Dark English Mild | Light-bodied, roast flavors, raisin | 4.0% | N/A |
| Three Notch'd Brewing Co. | No Veto | English Brown | Southern English Style with nutty, biscuity, chocolate and espresso flavors. | 5.6% | 20 |
| Three Notch'd Brewing Co. | Three Notch'd Dark Wheat | Dark American Wheat | Medium Body, caramalts, slight chocolate and espresso | N/A | N/A |
| Three Weavers Brewing Company | Deep Roots | ESB | Brewed with heirloom British malts, Maris Otter and Golden Promise and English crystal, our ESB is a malt driven offering that is incredibly complex yet easy to drink and surprisingly un-bitter. An ode to our home in Inglewood, California, Deep Roots is here to stay. | 5.2% | 29 |
| Three Weavers Brewing Company | Expatriate | IPA | Inspired by the Three Weavers community, Expatriate is our bright, tropical fruit-forward West Coast IPA. Brewed with two-row barley, a touch of English crystal malt and loaded with new age American hops, Expatriate is home no matter where you are. | 6.9% | 50 |
| Three Weavers Brewing Company | Hounslow Porter | Porter | A traditional London dry porter. A malty, quaffable homage to a style from across the pond. | 5.3% | 26 |
| Three Weavers Brewing Company | Knotty | Imperial IPA | Australian Galaxy and American Simcoe hopes make up this bold and resinous double IPA | 9.0% | 69 |
| Three Weavers Brewing Company | Midnight Flight | Imperial Stout | Brewed with a base of two-row and Maris Otter, plus roasted barley, chocolate malt and a slew of English crystal malts, our Imperial Stout delivers rich cocoa, dark fruit and a smoky essence - just the companion you need for that Midnight Flight you have to take. | 9.5% | 60 |
| Three Weavers Brewing Company | Return of Sassy | Rye IPA | Our collaboration rye IPA with Arts District Brewing in Los Angeles, California, is super dank, and super sassy. | 6.7% | 72 |
| Three Weavers Brewing Company | Ripple Saison | Belgian-style Saison | A lively and refreshing unfiltered Belgian-style saison, with bright notes of citrus, pineapple, and lemongrass | 5.5% | 27 |
| Three Weavers Brewing Company | Seafarer | Kšlsch | Channeling the traditional, light hybrid ale from Koln, Seafarer is made with German pilsner malt and noble hop varieties. Our crisp, pale Kšlsch is lively, refreshing and a perfect partner for the everyday journey that is life. | 4.8% | 22 |
| Three Weavers Brewing Company | Southbounder | Coffee Stout | Taking direction from the profile of Northbound's expertly roasted coffee beans, Three Weavers coffee stout delivers rich notes of dark chocolate and toffee. We call it Southbounder; You'll call it adult iced coffee that's definitely worth the trip. | 7.0% | 32 |
| Three Weavers Brewing Company | Stateside | Session IPA | Inspired by British pub culture and brewed with two-row barley, English crystal malts and Yakima Valley hops, Three Weavers brings the British sentiment to the West Coast in our deceptively full-bodied, citrus-forward Session IPA. It's good to be Stateside. | 4.5% | 34 |
| Thunder Canyon Brewery | Buckminster Brown Ale | English-Style Brown Ale | A medium-bodied brown ale, with a slight toasted, nutty taste and a mild hop finish. | 5.0% | 25 |
| Thunder Canyon Brewery | Dark Lightning Milk Stout | Sweet Stout | A sweet stout with strong roasted malt flavor and a mild hop finish. 2013 GABF Bronze Medal winner. | 5.5% | 23 |
| Thunder Canyon Brewery | Diamondplate IPA | American-Style Strong Pale Ale | A medium-bodied ale with citrus-like hop characteristics and a subtle malt flavor for balance. | 6.3% | 50 |
| Thunder Canyon Brewery | Oak Aged Peacemaker Imperial Porter | Wood and Barrel Aged Strong Beer | A heavy-bodied imperial porter with a strong roast and malt flavor balanced with assertive hopping and a strong wood character from oak aging. | 8.5% | 55 |
| Thunder Canyon Brewery | Roadrunner Red Lager | American-Style Dark Lager | A medium-bodied lager with a smooth malty flavor and mild hop character. 2007 GABF Gold Medal winner. 2009 GABF Silver Medal winner. | 4.6% | 19 |
| Tin Man Brewing Company | Circuit | Bohemian Pilsner | Circuit Bohemian Pilsner conducts a thrilling buzz to your senses with bright color and clarity, mild aroma and crisp, energizing flavor. | 5.1% | 30 |
| Tin Man Brewing Company | Csar | Russian Imperial Stout | Csar is a complex beer with flavors of dark chocolate, subtle coffee, and vanilla. This Russian Imperial Stout is a beer to savor. | 12.0% | 90 |
| Tin Man Brewing Company | Damascene | Sour Ale | Damascene Apricot Sour is a blend of traditionally soured ale and apricot juice. Pouring a straw-pale color, this beerÕs aroma has hints of lactic acid bite dominated by the smell of apricot. | 5.2% | 12 |
| Tin Man Brewing Company | Port Barrel Aged Barleywine | Barleywine | Port Barrel Aged Barleywine is a well-balanced interpretation of the American Barleywine style. Aromas of raisin and toffee, with hints of caramel, dominate the nose, while the flavor tends to be a delectable blend of strong raisin and robust maltiness. | 10.6% | 84 |
| Tin Man Brewing Company | Wired | White IPA | Light in body and color, this brew is bittered with Bravo with late additions of Centennial hops. The use of Meyer lemon and Bergamot orange enhances the citrus notes already prominent on the hop bill, making this a truly refreshing beer. | 6.8% | 73 |
| Tioga-Sequoia Brewing Company | Cake | Stout | German Chocolate Cake Stout featuring hand toasted organic coconut and Madagascar Vanilla. | 7.5% | 30 |
| Tioga-Sequoia Brewing Company | Cool As A Cucumbier Cucumber Pilsner | International Pilsner | An International Pilsner style beer brewed traditionally using Bohemian malts and Saaz hops fermented with local organic hand peeled cucumbers. | 4.5% | 22 |
| Tioga-Sequoia Brewing Company | Cucumbier Pilsner | German Pilsner | Cucumbier is a cool crisp Pilsner made the traditional way using Bohemian malts, and Saaz hops. A subtle cucumber flavor rolls gently into grassy notes of the hops, and then finishes soft and smooth. | 4.9% | 22 |
| Tioga-Sequoia Brewing Company | Double Dry Hopped Gen. Sherman IPA | IPA | DDH General Sherman IPA is our classic West Coast Style IPA unfiltered and dry hopped a second time this IPA has an even bigger floral citrus flavor and aromoa that all hop heads are sure to love. | 7.5% | 80 |
| Tioga-Sequoia Brewing Company | Mt. Whitney XPA | American Pale Ale | Our XPA has a very low use of colored malts which makes this pale finish dryer and accentuates the hop profile and aroma to the fullest. Traditional Cascade hops are at its core, but we feature ÒXTRAÓ amounts of Citra, Amarillo, and CTZ in the back end and in the dry hop for a modern take on this classic style. | 5.0% | 58 |
| Tioga-Sequoia Brewing Company | Piece of Cake - Desert Stout | Milk Stout | This elegantly delicious sweet stout was created to be the perfect dessert beer. We age our chocolate milk stout on freshly ground coffee, Madagascar vanilla beans, and fresh toasted coconut to represent a similar flavor experience to a German chocolate cake. | 7.2% | 32 |
| Tioga-Sequoia Brewing Company | Rush Hour Breakfast Stout | Milk Stout | Rush Hour is our full bodied coffee milk stout that uses locally roasted Brazilian grown coffee. It is then cold pressed and infused into our chocolate milk stout creating a creamy, bold, robust, yet silky smooth breakfast stout. Enjoy the Rush! | 7.2% | 35 |
| Tommyknocker Brewery | Butt Head Bock | Bock | German-style lager. High alcohol content balances the caramel sweetness. | 8.2% | 33 |
| Tommyknocker Brewery | Chile Lager | Chili Beer | A light crisp premium lager base infused with Anaheim chilies. An earthy chili flavor and aroma up front followed by a mild chili burn on the tongue. | 5.3% | 27 |
| Tommyknocker Brewery | Colorado IPA Nouveau | Fresh hop IPA | the hops are in the brew kettle within 24 hours after being harvested, yielding a delicate aroma and smooth bitterness. | 5.3% | 7.3 |
| Tommyknocker Brewery | Legend | Aged | A dark brown, medium bodied ale with low hop flavor and aroma. The malty sweetness of this beer is accented by the woody smoky flavors from the oak. As this beer warms in the glass you will notice subtle changes in the flavor and aroma. | 10.0% | 40 |
| Tommyknocker Brewery | Mountain City Amber | Amber Ale | A smooth toasted malt character with a pleasant floral aroma. | 5.4% | 33 |
| Tomoka Brewing Co | Big Bang Double Red IPA | N/A | Hopped up double red ale | N/A | N/A |
| Tomoka Brewing Co | Lunar Eclipse stout | N/A | Foreign extra stout | N/A | N/A |
| Tomoka Brewing Co | McCarthy's Irish Red | N/A | Traditional Irish Red | N/A | N/A |
| Tomoka Brewing Co | Pumpkin Chai Saison | N/A | Saison brewed with pumpkin and chai spices. | N/A | N/A |
| Tomoka Brewing Co | Tom Yum Thai Gose | Pepper Beer | Brewed with lemongrass, coriander and 4 different kind of chilis | N/A | N/A |
| Topa Topa Brewing | Chief Peak IPA | IPA | Piney hops meet tropical tones of passion fruit, orange and gooseberry | 7.0% | 75 |
| Topa Topa Brewing | Gadabout | Oatmeal Stout | It's roasty at the peak with the bitterness of dark chocolate and the sweetness of brown sugar. | 5.4% | 30 |
| Topa Topa Brewing | Weekender Session IPA | IPA | Earthy yet tropical, dank yet citrusy and fresh. | 4.7% | 55 |
| Traveler Beer Company | Illusive Traveler Shandy | Shandy | Illusive Traveler is a deceptively delicious wheat beer made with real grapefruit. This refreshing take on a Shandy delivers a bright and satisfying citrus aroma and flavor, then quickly disappears, leaving you searching for another | 4.4% | 7 |
| Traveler Beer Company | Jack-O Traveler Shandy | Shandy | Jack-O Traveler is brewed with fresh pumpkin, for a delicious dark-hued, Shandy-inspired beer. | 4.4% | 7 |
| Triton Brewing Company | Fieldhouse Wheat | American Wheat Ale | - American Wheat Ale the way itÕs supposed to be. Crisp and refreshing, golden in color with a white head, this Fieldhouse Wheat is moderately hopped for a thoroughly friendly experience. | 5.4% | 25 |
| Triton Brewing Company | Holy Grailsplitter IPA | IPA | This is one of our favorite beers, the Rail Splitter IPA infused with freshly squeezed grapefruits. A perfect combination of hops & citrus! | 7.0% | 70 |
| Triton Brewing Company | Hometown Hero | Golden Ale | a session-able American-style Golden Ale named as a tribute to our local hometown heroes. A portion of the proceeds from sales of this brew are given to local charities benefitting local heroes including: veterans, police, fire and emergency services | 4.5% | 16 |
| Triton Brewing Company | Sly Boogie Session IPA | Session IPA | Fresh, crisp and citrusy with a balanced, hoppy finish that will make your palate boogie down! Everything that you love about an IPA and you can have more than one! ItÕs sly and thatÕs no boogie! | 5.0% | 50 |
| Troegs Brewing | Hop Knife Harvest Ale | IPA | Hop Knife Harvest Ale recognizes the meticulous, time-honored tradition of hand-harvesting hops at the peak of maturity. Our HopCyclone process creates an inward spiral of hop dispersal during fermentation, releasing a bounty of citrus, resin and tropical aromas. | 6.2% | 87 |
| Troegs Brewing | LaGrave | Triple Golden Ale | Bottle conditioned and highly carbonated, this Triple Golden Ale is steeped in the tradition of strong ales originally brewed in Belgium. Strong and alluring, LaGrave boasts a sweet, fruity flavor with a well-rounded mouthfeel and semi-dry, lingering bitter finish. | 8.0% | 37 |
| Troegs Brewing | Sunshine Pils | Pilsner | Crisp hoppy pilsner | 4.5% | N/A |
| Troegs Brewing | Troegenator | Doppelbock | Sweet german Doublebock | 8.2% | N/A |
| TUPPS Brewery | Black Ale | Black Ale | Dark in color but very light in body. Easy on the alcohol but heavy on the rich smooth flavor. | 5.6% | 36.2 |
| TUPPS Brewery | Cotton Mill Gold | Golden Pale Ale | Golden pale ale brewed with a wide variety of grains including rye, wheat, oats, and five different hops. | 6.0% | 38.9 |
| TUPPS Brewery | Texas Shade | Wheat Ale | Brewed to provide refuge from the Texas sun with a refreshing crisp taste. | 5.1% | 27.8 |
| TUPPS Brewery | TUPPS IPA | IPA | An Indian Pale Ale brewed with 100% centennial hops with a Texas flair. | 6.2% | 59.1 |
| TW Pitchers Brewing Company | Radler | Fruit Beer | Grapefruit and Blood Orange Radler | 5.1% | N/A |
| TW Pitchers Brewing Company | Snake Bite | Fruit Beer | Apple cider shandy - Blend of lager and crisp apple cider. | 5.1% | N/A |
| Twisted X | american dark lager | dark american lager | dark american lager, easy drinking, smooth and crisp | 5.1% | 22 |
| Twisted X | La Grapadora | English IPA | traditional engligh ipa dry hopped with EKG and fuggle | 6.5% | 43 |
| Twisted X | Louie Dortmunder | Dortmunder | German pilsner malt and noble hops | 5.9% | 25 |
| Twisted X | Rock Bottom | Aged Beer | Blended aged beer of smoked bock and barrel aged schwarzbier | 9.1% | 28 |
| Twisted X | Saison Lorrainne | belgian fruit | saison with organic tart cherry juice added pre fermentation | 8.0% | 24 |
| Two Roads Brewing | Gueuze | Sour | Made over 15 months maturing in oak barrels to achieve the perfect sour, funky characteristics. Bottle conditioned with honey made from bees on our brewery property. | 5.0% | N/A |
| Two Roads Brewing | Lil Heaven Session IPA | IPA | A session IPA in a can. Made with four exotic hops - Azacca, Calypso, Mosaic and Equinox. Taste is of tropical fruits, specifically passion fruit, grapefruit and apricots. Finishes with just enough toasted malt character to balance. | 4.8% | N/A |
| Two Roads Brewing | No Limits Hef | Hefeweizen | Beautifully cloudy with a generous head of foam, a wonderful fruit aroma and a dry finish, our Hefeweizen is a refreshing version of the original; with just a little bit more of everything. | 5.0% | N/A |
| Two Roads Brewing | RoadsmaryÕs Baby Rum Barrel-aged Pumpkin | Pumpkin Beer | Aged in Caribbean rum barrels and made with real pumpkin, vanilla beans and spices, this yearÕs RoadsmaryÕs Baby is a sequel unlike any other | 6.8% | N/A |
| Two Roads Brewing | WorkersÕ Stomp Saison | Saison | (Aged in wine barrels) Using a variant of our classic saison recipe and aging it in white wine barrels, this beer is the newest in our ÒRoad Less TraveledÓ series. Majorly fruity and spicy with a hint of dry white wine notes. | 7.5% | N/A |
| Uinta Brewing Company | 801 Pilsner | Pilsner | Light- bodied and refreshing, this quaffable Pilsner is crisp with a smooth body and a clean hop profile. | 4.0% | 22 |
| Uinta Brewing Company | Baba Black Lager | Lager | Robust and smooth, this full-flavored lager is exceptionally drinkable and pitch black in color. | 4.0% | 32 |
| Uinta Brewing Company | Detour Double IPA | Imperial IPA | Detour blazes the trail for fresh and bold Double IPAs. Four varieties of hops combine to step up the flavor profile. A hoppy adventure that finishes dry. Big in alcohol and character. | 9.5% | 95 |
| Uinta Brewing Company | Hop Nosh IPA | IPA | Bold and refreshing, this IPA combines an abundance of hops with a smooth malt profile. | 7.3% | 82 |
| Uinta Brewing Company | Oak Jacked Barrel Aged Imperial Pumpkin Ale | Imperial Pumpkin Ale | Cranked up and primed to celebrate, Jacked revels in the season. Pop the cork for bursts of pumpkin and spices. Aged in oak barrels, Jacked is wound and ready to play. Pairs well with flavors of the season. | 10.3% | N/A |
| Uinta Brewing Company | Ready, Set, Gose | Gose | Inspired by 16th century brewers in Goslar, Germany, this fully organic, salted wheat beer is snappy and tart with a remarkably refreshing finish. | 4.0% | N/A |
| Uinta Brewing Company | Uinta Cutthroat/Uinta Pale Ale | Pale Ale | This traditional style pale ale has a rich amber color, full malt body and a clean hop finish. | 4.0% | 34 |
| Uncle Billy's | Barton Springs Pale Ale | Pale Ale | Like AustinÕs famous swimming hole, our Barton Springs Pale Ale is refreshing. Perfectly balanced, bitter undertones combine with citrus and floral aromas while light Crystal Malts add sweetness & copper color. Pairs well with everything, especially Great Company! | 6.6% | 45 |
| Uncle Billy's | Green Room | IPA | LIGHT BODIED & FULL OF HOPS. THIS IPA HAS HUGE BRIGHT FLAVORS & AROMA OF CITRUS, TROPICAL FRUIT & ONLY THE KINDEST OF FUNK. GET YOUR HEAD RIGHT IN THE GREEN ROOM. | 6.5% | 70 |
| Uncle Billy's | Lazy day lager | Vienna Style Lager | IN CENTRAL TEXAS THEREÕS NOTHING LAZIER THAN A FLOAT DOWN THE RIVER. LAZY DAY LAGER FEATURES VIENNA MALTS AND NOBLE HOPS FOR AN INCREDIBLY DRY AND DRINKABLE BREW. A GOLDEN LIBATION THAT SAYS SLOW DOWN AND SAVOR THE MOMENTS IN EVERY SEASON. | 5.5% | 20 |
| Uncle Billy's | Schizopetal | Honey beer | The hibiscus petals create a beautiful and light lager with delicate bitterness and noble hobs, balanced by a touch of caramalt. It finishes nice and dry thanks to the addition of local Honey supplied by Round Rock Honey. | 5.1% | 25 |
| Uncle Billy's | Schutzenfest | Lichtenhainer/Historical Beer | Beliner Weisse, with a very light touch of smoke. We smoked the wheat ourselves with Texas post oak | 3.5% | 7 |
| Union Craft | Balt Altbier | Altbier | _ Duckpin Blackwing _ Altbier Cans - Union Craft Brewery A Brewing Tradition This German-style Altbier is our nod to an old world, old school ale. The word ÒAltÓ is German for ÒoldÓ, and refers to the traditional style of brewing before lager yeast was discovered. Balt is a dark, copper colored brew with a creamy head, a gentle bitterness and a clean, dry finish. | 5.6% | 45 |
| Union Craft | Double Duckpin | Imperial IPA | When we first brewed Duckpin, our little session-style pale ale, it really hit the spot for a go-to, anytime refresher. But we soon felt like we were just practicing. Knocking down all those little Duckpins just made us thirsty for something bigger! So we went back to the brewhouse and doubled down on malts and hops. The result is a double IPA thatÕs danker than a rental shoe and rolling with ten frames of juicy, resinous hops down a solid lane of malted barley and wheat. | 8.5% | 90 |
| Union Craft | Duckpin | American Pale Ale | This generously hopped pale ale is a strike in your mouth! Brewed with lots of Pacific Northwest & New Zealand hops this beer is ten frames of big citrus and tropical fruit aroma and flavor. A strong malt backbone rounds it out and makes this pale ale a delight for the senses. The pins may be small but the flavor is huge! In our town, we roll DuckpinÑa true Baltimore original. | 5.5% | 55 |
| Union Craft | Old Pro | Gose | A dash of salt. A touch of tart. ThatÕs what makes this unique German-style wheat beer a seasoned professional at serious summer thirst quenching. With its glowing golden color, peach & citrus nose followed by a prickly mouthfeel that leaves a gentle tartness and a dash of salt on the palate, the Old Pro never fails to bring you back for another sip. | 4.2% | 10 |
| Union Craft | Royal | Farmhouse IPA | A royal family of juicy, sticky, resinous hops unite with the most honorable of funky & fruity farmhouse yeast strains & four noble grains to produce this king of farmhouse DIPAs. A fanfare of dank tropical fruit aromas announces this big Double IPA and then stands at attention with the backbone of Belgian Pale malt, rye, spelt, & oats. The fruity esters of our Farmhouse yeast and a touch of residual sweetness make this one very powerful IPA | 8.5% | 90 |
| Unruly Brewing Company | 21 Guns | Hoppy American Wheat | American wheat beer featuring heavy handed amounts of Amarillo, Mosaic, and Citra hops. The hops in this beer create a dazzling array of citrus and fruit flavors that pop out against the clean malt bill. | 5.2% | 55 |
| Unruly Brewing Company | Murican Brown Rye | American Brown Ale | Award winning brown ale. Dark and rich with a slight spiciness from the heavy use of rye malt. | 6.8% | 40 |
| Unruly Brewing Company | Neanderthal | Imperial IPA | Our biggest and most hoppy beer. | 11.0% | 110 |
| Unruly Brewing Company | Revel Rouser | IPA | West Coast IPA. Brewed with all Michigan hops. | 7.2% | 75 |
| Unruly Brewing Company | Unruly Tart Cherry Weiss | Berliner Weiss | Traditional German style sour mash. Brewed with Michigan Cherries | 5.0% | N/A |
| Upland Brewing Co. | Bottled Blonde | Blonde Ale | Bottled Blonde is the winning beer in our 2015 UpCup Homebrewing Competition. Clean, balanced, and refreshing, Bottled Blonde is an easy drinking beer perfect for a hot summer day - very approachable with subtle malt flavors and a light citrus character from additions of Centennial and Cascade hops. | 4.9% | 22 |
| Upland Brewing Co. | Campside | Session IPA | Late additions of hops allow the distinct fragrance of grapefruit, apricot, and pine to be preserved as much as possible in the finished beer. With a crisp, but subtle bitterness, a refreshingly light malt character, and a 4.5 ABV, this is the perfect warm weather beverage for those who think flavor is just as important as refreshment. | 4.5% | 50 |
| Upland Brewing Co. | Oktoberfest | Bavarian Lager | Rich and malty without sacrificing any of the smooth, crisp character that defines true German lagers, Upland Oktoberfest is an authentic representation of a classic style. | 6.7% | 20 |
| Upland Brewing Co. | Paw Paw | N/A | This golden sour ale was created by aging Sour Reserve on fresh Pawpaw fruit from Indiana. Expect a flavor of soft tropical fruits with mild lactic acid tanginess. | N/A | N/A |
| Upland Brewing Co. | Sour Reserve #6 | N/A | Each barrel develops unique characteristics as it ferments independently, and just as Belgian brewers have been doing for centuries, weÕve sought out our favorite barrels, some young, some several years old, for blending. By blending the sour ale from these barrels together in various amounts, we created in this bottle a live harmony of tartness, fruitiness, and layers of flavor that can never be replicated. | N/A | N/A |
| Upslope Brewing Company | Upslope Berliner Weisse | Berliner Weisse | This straw-colored brew with a frothy white head offers aromas of lemon zest and ruby red grapefruit. Tart, but not acidic, it finishes remarkably clean and dry | 3.5% | 4 |
| Upslope Brewing Company | Upslope Brown Ale | American Brown Ale | Our medium-bodied Brown Ale is brewed in the English tradition, with an infusion of American creativity. The rich, malty backbone balances an assertive hop character, and ends with a smooth, dry finish. | 6.7% | 45 |
| Upslope Brewing Company | Upslope Craft Lager | Munich Helles Lager | Our Craft Lager is a premium American lager brewed entirely of malted barley. Snowmelt-infused and river-ready, this Colorado-style session beer stands side-by-side with our family of premium ales to bring you a clean, easy, light-bodied lager for the ages. | 4.8% | 15 |
| Upslope Brewing Company | Upslope English Mild | English Mild | The traditional English session beer, this beer boasts big flavor and drinkability with a very low ABV. Brewed with Maris Otter, English Brown Malt, and a touch of East Kent Golding Hops. Nice English esters compliment the slightly sweet and creamy body. | 3.2% | 14 |
| Upslope Brewing Company | Upslope Imperial India Pale Ale | Imperial IPA | This assertively hopped 10% ABV Imperial IPA captures a golden orange color with a medium body. Each barrel is brewed using six pounds of a unique blend of hops to impart subtle flavors of pineapple and melon to the central hop notes of citrus and pine. | 10.0% | 90 |
| Upslope Brewing Company | Upslope India Pale Ale | IPA | Bold, Deep, Bitter // Complex malty character meets the bitter side. | 7.2% | 65 |
| Upslope Brewing Company | Upslope Mosaic IPA | IPA | Pouring a clean copper color, this beer boasts aromatic notes of passion fruit, apricots and peaches. Hoppy, bright and crisp Ð a refreshing summer sipper. | 7.5% | 95 |
| Upslope Brewing Company | Upslope Pumpkin Ale | Pumpkin Beer | Adding organic baby bear pumpkins to malt and hops makes this truly a local farm to brewhouse collaboration. A custom blend of six spices rounds out the flavors in this highly anticipated beer. | 7.7% | 25 |
| Upslope Brewing Company | Upslope Session IPA | Session IPA | Hop bursted and dry hopped with loads of Galaxy and Cascade, the aroma offers notes of peach, passionfruit and citrus zest. With the full flavor and bitterness of an IPA at 41 IBU, but brewed to 3.9% ABV, imbibers can feel free to session another after a hard session at the crag. | 3.9% | 41 |
| Urbn St. Brewing Co. | Barrel Aged Saison | Barrel Aged Saison | Aged in Petite Syrah Rose barrels | N/A | N/A |
| Urbn St. Brewing Co. | Mazagran | Triple Brown with Coffee | Triple Brown Ale brewed with coffee. Dark brown with a tan, crema-like head. Strong coffee and notes of chocolate on the nose. | 10.5% | N/A |
| Urbn St. Brewing Co. | Urbn St. Blonde | Blonde Ale | Pale straw yellow with a tight white head. Light aroma of apricot and flowers. Very light on the palate, with firm carbonation. An easy drinker brewed the hard way. ** Gluten Reduced | 4.6% | N/A |
| Urbn St. Brewing Co. | Urbn St. IPA | IPA | Well-balanced, malt backbone, slightly biscuity, orange, lime, floral aromas, assertive bitterness | 6.5% | 70 |
| Urbn St. Brewing Co. | Urbn St. Saison | Farmhouse Ale | Hazy, straw blonde, bright on the palate, light body, spicy, slightly herbal, great porch beer | 6.9% | 42 |
| Verboten Brewing | Angry Banjo | Kentucky Commom | Dark Cream Ale made with American malts, and a portion of rye. | 5.8% | 14 |
| Verboten Brewing | Laze About | Golden Ale | Golden Ale conditioned on Habanero,Jalape–o peppers , and Palisade peaches | 6.5% | 13 |
| Verboten Brewing | Mountain Man | Bourbon Barrel Aged Strong Ale | Our award winning barrel aged strong aged in bourbon barrels | 12.0% | 27 |
| Verboten Brewing | Music Maker Stout | Coffee Stout | Oatmeal stout with a cold press of Ethiopian blend of coffee | 5.8% | 32 |
| Verboten Brewing | Pure Imagination | Oatmeal Stout | Our award winning oatmeal stout is made with English malts for a full bodied ale made with oats. | 6.0% | 32 |
| Vernal Brewing Company | ALLOSAURUS AMBER ALE | Amber Ale | MEDIUM BODIED, DARK COPPER, MALTY, SLIGHTY CARAMEL, WELL BALANCED FLORAL CHARACTER | 4.0% | 27.9 |
| Vernal Brewing Company | DIRECTIONAL PORTER | Smoked Porter | MEDIUM BODIED, DARK BROWN, ROASTY, CHOCOLATE AND TOFFEE FLAVOR | 4.0% | 17 |
| Vernal Brewing Company | LITTLE HOLE LAGER | Lager | STRAW COLOR, VERY CRISP, CLEAR, GRAINY LIKE SWEETNESS, LOW HOP CHARACTER | 4.0% | 8.5 |
| Vernal Brewing Company | PILGRIMAGE EXTRA PALE ALE | Extra Pale Ale | PALE GOLDEN, CRISP, FRUIT LIKE AROMA, MODERATE HOP CHARACTER, DRY FINISH | 4.0% | 26.9 |
| Vernal Brewing Company | SHE'S A PEACH WHEAT | Wheat Ale | MEDIUM BODY, HAZY YELLOW AND GOLD, WHEAT FLAVOR, SPICY, NOBLE FLORAL CHARACTER WITH NICE PEACH FEEL | 4.0% | 14.4 |
| Victory Brewing Company | Golden Monkey | BelgianTripel | The richness of imported malts and Belgian yeast are tempered by a sparkling approach and overall light body. Considerable depth of character with abundant, herbal, fruity notes make this one to savor. | 9.5% | 30 |
| Victory Brewing Company | Helles Lager | German-Style Helles | Perfectly balanced, this authentic version of a German helles-style lager satisfies gloriously. Lean German malts and fine European hops offer subtle harmony. | 4.8% | 35 |
| Victory Brewing Company | Kirsch Gose | Cherry Gose | Aroma of fresh sour cherries with flavors of tartness, intense rounded cherry character, and a refreshing salty character. Crisp carbonation and light body are both combined into a thirst quencher. | 4.7% | 15 |
| Victory Brewing Company | Moonglow Weizenbock | South German-Style Weizenbock | Tasting cloves, tart apple, maybe even banana? Though none of those elements are in this brew, their flavors can be found due to the wide array of natural esters and phenols that our unique yeast creates during fermentation. | 8.7% | 20 |
| Victory Brewing Company | Prima Pils | German Pilsner | Heaps of hops are hiding under the full, frothy head of this elegant Pils. All German malt subtleties linger beneath a long dry finish of this classy quencher. | 5.3% | 55 |
| Vintage Brewing Company | Bee's Knees | Cream Ale | The humble cream ale has a history intertwined with the American working class. We give ours a rural twist, brewing with oats, flaked maize, and Wisconsin clover honey | 5.0% | 16 |
| Vintage Brewing Company | McLovin | Irish Red Ale | Our famous Irish red ale boasts a deep copper color and smooth, toasty malt character, with just a touch of roasted barley- an exceptionally easy drinking pint. WBC 2014 silver medal. WBC 2012 bronze medal | 5.3% | 21 |
| Vintage Brewing Company | Rhine Heights | Altbier | Our classic Dusseldorf-style Altbier has a brisk noble hop presence and a smooth, well-rounded malt profile. 2012 WBC silver medal | 5.6% | 42 |
| Vintage Brewing Company | Scaredy Cat | Oatmeal Stout | Our oatmeal stout is a hearty and full-bodied dark beer with rich malt flavors of molasses, cocoa, caramel and espresso | 6.0% | 30 |
| Waikiki Brewing Company | Ala Moana Amber | Amber Ale | American amber with mat and classic american hop flavors nicely balanced. | 5.6% | 30 |
| Waikiki Brewing Company | Black Strap Molasses Porter | Robust Porter | A rich porter brewed with a hint of black strap molasses. | 6.6% | 37 |
| Waikiki Brewing Company | DeePah DIPA | Imperial IPA | Big, bold 2xIPA brewed with Centennial, Cascade, and Simcoe | 9.3% | 100 |
| Waikiki Brewing Company | English Brown | English Brown | A toasty English brown brewed with East Kent Golding hops. | 5.4% | 26 |
| Waikiki Brewing Company | Jalapeno Mouth | Chili Beer | An amber ale brewed with fresh Jalapeno Chilies | 5.4% | 30 |
| Wasatch Brewery | Apricot Hefeweizen | Fruit Wheat Beer | They were dangled before us: big, beautiful, luscious apricots. Our minds said No, but our bodies said Yes. As usual, we gave in to temptation - and created this delicious brew! | 4.0% | 9 |
| Wasatch Brewery | Black O'Lantern Pumpkin Stout | Imperial Stout | Alone in his laboratory one stormy night, a madman crossed imperial stout with pumpkin to create this frankenbrew. How good is it? Well, scary good. | 6.5% | 14 |
| Wasatch Brewery | Devastator Double Bock | German-style Dopplebock or Eisbock | If you are going to sin, sin big. With 8% ABV and a creamy richness, this brew has developed a serious cult following. Imagine that - a cult following in Utah?! | 8.0% | 18 |
| Wasatch Brewery | Evolution Amber Ale | Amber Ale | The fossil record proves one thing: that beer alone is responsible for the evolutionary leap from ape to man. This malty Amber is our tribute to Charles Darwin, evolution and perfection. Enjoy! | 4.0% | 20 |
| Wasatch Brewery | Ghostrider White IPA | IPA | Legend has it Ghostrider roams Utah's Wasatch Range seeking revenge: "someone" stole his White IPA recipe. Smooth and crisp, it's made from pale barley and citrusy hops. It's too good to hide! | 6.0% | 45 |
| Wasatch Brewery | Jalape–o Cream Ale | Chili Beer | A cream ale base rich with bready malt notes and spiced with fresh cut jalape–os, which enriches the beer with a fresh jalape–o aroma and flavor. The beer finishes with a nice spiciness, but the heat is never overwhelming. | 4.0% | 15 |
| Wasatch Brewery | Polygamy Nitro Porter | Brown Porter | She's on Nitro! Meet the sister-wife of our classic brew. This nitrogenated version is as chocolately as easy drinkin' as the original but even softer and creamier. It's OK to love them both. | 6.0% | 30 |
| Wasatch Brewery | Pumpkin Ale | Pumpkin Beer | Grownups need treats too, and our pumpkin ale is just the trick. Careful though - this malty amber has more than a hint of pumpkin, and might just put a spell on you. | 4.0% | 10 |
| Weasel Boy Brewing Co | Anastasia | Imperial Stout | British style Imperial Stout | 8.0% | 68 |
| Weasel Boy Brewing Co | Anastasia | Imperial Stout | British style Imperial Stout | 8.0% | 68 |
| Weasel Boy Brewing Co | Linser's American Maid | American Style Lager | Pro-pro style American lager | 6.3% | 31 |
| Weasel Boy Brewing Co | Linser's Special Brew | Dunkel Bock | Deeply malty dark lager | 7.0% | 25 |
| Weasel Boy Brewing Co | Linser's Special Brew | Dunkel Bock | Deeply malty dark lager | 7.0% | 25 |
| Weasel Boy Brewing Co | Mango Wheat | American Wheat Ale | American wheat with fruity mango notes | 5.0% | 14 |
| Weasel Boy Brewing Co | Mango Wheat | American Wheat Ale | American wheat with fruity mango notes | 5.0% | 14 |
| Weasel Boy Brewing Co | Scot's Dog | Strong Scotch Ale | Malty Wee Heavy | 7.2% | 20 |
| Weasel Boy Brewing Co | Scot's Dog | Strong Scotch Ale | Malty Wee Heavy | 7.2% | 20 |
| West Sixth Brewing | Heller Heaven Double IPA | Imperial IPA | Simcoe and Amarillo hops play well in a malt bill similar to our West Sixth IPA bringing balance, bitterness, a touch of sweetness, and a juicy citrus and floral hop profile. | 9.0% | 75 |
| West Sixth Brewing | Lemongrass American Wheat | Wheat Ale | A non-traditional wheat beer with a spicy lemon citrus nose from the Sorachi Ace hops and lemongrass. From start to finish, this is a balanced beer with crisp mouthfeel and moderate hop bitterness. | 5.5% | 50 |
| West Sixth Brewing | Pay It Forward Cocoa Porter | Chocolate / Porter | Dark and rich with overtones of coffee and dark chocolate, it's chewy yet smooth at the same time. | 7.0% | 30 |
| West Sixth Brewing | Snake Cake | Wood and Barrel Aged Strong Stout | Our Snake Eyes imperial stout aged in bourbon barrels with extra added cacao nibs and vanilla. | 12.0% | 30 |
| West Sixth Brewing | West Sixth IPA | IPA | Over the backbone of bready malt and pint stickiness, you will find notes of peaches, lemon zest, dank grassiness, pine needles, and tangerines. | 7.0% | 80 |
| Weyerbacher Brewing Company | D'Tango Unchained | Belgian Fruit Beer | Belgian-Style Dark Ale brewed with cherries, which is then aged in oak barrels with Brettanomyces. Aroma has subtle hints of banana, along with tart cherry, soft vanilla and oak. Not overly sweet, tasting yields a nice, tart cherry and lingering malty flavors that finish dry. | 9.6% | 28 |
| Weyerbacher Brewing Company | Imperial Pumpkin Ale | Pumpkin Beer | Imperial Pumpkin is heartier, spicier and more pumpkiny than its faint brethren! Lots of pumpkin along with cinnamon, nutmeg and a touch of cardamom and clove, give this tasty beer a spicy, full-bodied flavor. | 8.0% | 21 |
| Weyerbacher Brewing Company | Sunday Morning Stout | Coffee Beer | Sunday Morning Stout pours a beautiful ebony with a large, creamy, off-white head that lasts and lasts. The aromas of roasted coffee and bourbon awaken your senses while their flavors blend with hints of chocolate, roasted malt, vanilla and caramel. | 11.3% | N/A |
| Weyerbacher Brewing Company | Tarte Nouveau | Session Sour | Tarte Nouveau is kettle-soured with lactobacillus. This refreshing brew with a dry finish pours pale yellow with a large, dense, white head. | 3.9% | 7 |
| Wibby Brewing | Lightshine Helles | Helles Lager | Traditional, easy drinking craft lager. Less bitter, slightly sweet. | 5.5% | 22 |
| Wibby Brewing | Moondoor Dunkel | Dunkel | Cocoa nibs are added to the boil to highlight the roasty flavors of this dark lager. | 5.5% | 27 |
| Wibby Brewing | Wibby IPL | IPL | Hoppy, red lager. 5 hop combo that is heavy at the tail end of the brew to accent the aroma hops. | 7.5% | 76 |
| Wicked Weed | Black Angel Bourbon Barrel-Aged Black Sour with Cherries | Wild Ale | Black Angel is aged in KentuckyÕs finest bourbon barrels on obscene amounts of tart cherries. It rests in the barrels for 5-12 months then is artfully blended accordingly. | 7.0% | N/A |
| Wicked Weed | Coolcumber Golden Ale with Cucumber and Basil | Golden Ale | Coolcumber Golden Ale with Cucumber and Basil | 4.9% | N/A |
| Wicked Weed | Dark Age Bourbon Barrel-Aged Stout | Imperial Stout | Dark Age Bourbon Barrel-Aged Stout | 10.0% | N/A |
| Wicked Weed | Dark Arts Imperial Stout with Brettanomyces | Wild Ale | Wild Imperial Stout aged since 2013 in bourbon barrels. | 15.0% | N/A |
| Wicked Weed | Freak Double IPA | Imperial IPA | An outlying, west coast double IPA brewed with an abnormally large amount of hops. | 8.5% | N/A |
| Wicked Weed | Golden Angel Barrel-Aged American Sour with Apricots | Barrel-Aged American Sour | Barrel-Aged American Sour blended with one pound per gallon of apricots and aged in red wine barrels. | 7.0% | N/A |
| Wicked Weed | La Bonte Pear Tart Farmhouse Ale with Pear | Wild Ale | Brettanomyces Farmhouse ale with pear | 6.5% | N/A |
| Wicked Weed | Montmaretto Barrel-Aged Sour with Almonds and Cherries | Wild Ale | Begins as a light amber sour aged in cabernet barrels then undergoes a secondary fermentation on a pound per gallon of cherries. | 6.9% | N/A |
| Wicked Weed | Pernicious IPA | IPA | This beer is harmful, not because of overwhelming hop bitterness, but because its balanced brightness ruins your expectations for all other IPAs. | 7.3% | N/A |
| Wicked Weed | Recurrant American Sour with Black Currants | Wild Ale | Recurrant begins as a deep amber sour ale and is blended onto copious amounts of black currants. | 7.7% | N/A |
| Wicked Weed | Red Angel Barrel-Aged American Sour with Raspberries | Wild Ale | Red Angel Barrel-Aged American Sour with Raspberries | 7.0% | N/A |
| Wicked Weed | Sweet Talk Session IPA | Session IPA | Sweet Talk Session IPA | 3.8% | N/A |
| Wicked Weed | Tropicmost Gose | Gose | Tropicmost Gose | 4.1% | N/A |
| Wicked Weed | Tyrant Double Red IPA | Double Red IPA | Tyranny is a robust, sunset red colored ale with a dank evergreen and grapefruit aroma. Flavors of toffee, caramel and sugar cane bring a sweetness to the hop flavor that is hard to achieve. | 8.5% | N/A |
| Wicked Weed | White Angel Barrel- Aged American Sour with Wild Grapes | Wild Ale | An American Sour Ale blended with two pounds per gallon of locally harvested Muscadine and Scuppernong grapes aged in white wine barrels. | 7.3% | N/A |
| Wild Heaven Craft Beers | Dionysus | Flanders Oud Bruin | Dionysus Cuvee is a barrel-aged wild ale based on our Eschaton quadrupel, blended with five additional unique barrel-aged wild ales. | 10.5% | N/A |
| Wild Heaven Craft Beers | Eschaton | Belgian-style Quadrupel | Eschaton is a one-of-a-kind oaked all-malt Quadrupel (or ÒBelgian Strong DarkÓ if you prefer) that abounds with dark fruit and pit fruit flavors as well as earthy spiciness. Vanilla oak and warm viniferous notes assert themselves as the beer warms to reveal additional layers of delicious complexity. | 10.5% | N/A |
| Wild Heaven Craft Beers | Funkenrauch | Smoked Wild Ale | A 100% smoked malt beer shouldnÕt be so bright and light - but the addition of Drie Fonteinen brettanomyces eats up much of the smoky phenols that could have overwhelmed the palate, leaving behind a sour smoked ale that is unlike any weÕve ever tried. | 7.0% | N/A |
| Wild Heaven Craft Beers | Height of Civilization | Barleywine | We brew our Civilization ale with dried Prussian lemons, hibiscus, tart cherries and craberries, and finish it with cocoa nibs. We couldn't resist the idea of taking all that complexity a step further and aged some of it in Dulce Vida tequila barrels. | 12.0% | N/A |
| Wild Heaven Craft Beers | White Blackbird | Belgian-style Saison | Our Belgian Saison is brewed with generous amounts of pink peppercorns to accentuate the herbal, earthy, spicy notes of this amazing yeast. Korean pears marinated in Chardonnay are added to fermentation along with French oak. | 6.0% | N/A |
| Wild Woods Brewery | Berry Patch Wheat | Fruit Wheat Beer | American wheat with all-natural strawberries | 5.5% | 25 |
| Wild Woods Brewery | Campfire Red | Scottish Ale | A malty red ale with a hint of smoked barley. | 5.4% | 22 |
| Wild Woods Brewery | Ponderosa Porter | N/A | A rye porter aged on vanilla beans and oak. | 5.6% | 40 |
| Wild Woods Brewery | Superflower Pale | Herb and Spice Beer | A pale ale with jasmine, chrysanthemum, and chamomile flowers. | 5.6% | 40 |
| Wiley Roots Brewing Company | Apumpalyptica | American Strong Ale | An Imperial Ale brewed with locally grown pumpkins and choice spices that showcase the perfect balance between slightly sweet maltiness and alcohol warmth. | 9.2% | 22 |
| Wiley Roots Brewing Company | Carousel Blood Orange Gose | Contemporary Gose | This beer includes sea salt, coriander, and blood oranges. | 3.7% | 9 |
| Wiley Roots Brewing Company | Midnight on the Run | Double Chocolate Porter | This double chocolate porter includes Ghanian cacao nibs. | 10.7% | 29 |
| Wiley Roots Brewing Company | Red Wiley Amber | Amber Ale | Red Wiley Amber is an American-style red ale that combines a slightly roasted caramel sweetness with an accentuated american hop profile. Finishes with notes reminiscent of stone fruit. | 5.8% | 25 |
| Wiley Roots Brewing Company | Super 77 Wheat | American Wheat Ale | An easy drinking, slightly fruity wheat beer. Finishes clean and somewhat dry, but has enough body to leave a lingering hint of cereal wheat. | 4.7% | 16 |
| Willoughby Brewing | Brute's Quad | Quad | N/A | 11.5% | N/A |
| Willoughby Brewing | Cosmic IPA | IPA | N/A | 6.5% | N/A |
| Willoughby Brewing | Hazy Days | Hoppy Wheat | N/A | 5.5% | N/A |
| Willoughby Brewing | Nut Smasher | Imperial Stout | N/A | 11.0% | N/A |
| Willoughby Brewing | Peanut Butter Cup | Porter | N/A | 5.5% | N/A |
| Wiseacre Brewing Company | Ananda India Pale Ale | IPA | Ananda is the ancient Sankrit word for bliss & this dry hopped, juicy beer is our version of just that! Malted & flaked wheat created a velvety texture just before the citrus hop notes explode into pure nirvana. | 6.1% | 61 |
| Wiseacre Brewing Company | Gotta Get Up to Get Down | Coffee Milk Stout | his rare variety of coffee leads to aromas of sweet roastiness and flavors of blueberry pie. Lactose, or milk sugar, is added along with oats for a silky medium body and a lush finish. | 5.0% | 15 |
| Wiseacre Brewing Company | Oktoberfest Gemutlichkeit | MŠrzen | Oktoberfest is a Marzen, a smooth, clean and malty German lager. The word "Gemutlichkeit" is a German word referring to communal joy usually involving a beer or two. | 6.0% | 22 |
| Wiseacre Brewing Company | Tiny Bomb American Pilsner | German Pilsner | This beer made is made with German & American pilsner malt and is spiked with 50lbs. of local wildflower honey. There are delicate aromas of sugar & clover wafting forth from this crisp, smooth Pale Lager | 4.5% | 35 |
| Wit's End Brewing Company | Green Man Ale | Red IPA | Inspired by the malty and hoppy beers of the Great Northwest, Green Man Ale is a rich and layered beer that lies somewhere between an IPA and a Red AleÑnot exactly radical, but not quite the conformist, Green Man Ale just is. | 6.5% | 70 |
| Wit's End Brewing Company | Jean-Claude Van Blond | Belgian Blond | Jean-Claude Van Blond is inspired by the action hero in all of us. The yeast provides some fresh dough, banana, pineapple and clove aromas to dazzle the senses. Although easy drinking, there is soft and surprising intensity just like the ancient Dim Mak technique! | 6.8% | 30 |
| Wit's End Brewing Company | Miami Berliner Vice | Berliner Weisse | Miami Berliner Vice is based on the slightly obscure style of ÒBerliner WeisseÓ, a sour beer made famous in, well, Berlin. The soft and slightly grainy base opens up into a bright and clean acidity. | 3.5% | 6 |
| Wit's End Brewing Company | Scotchy, Scotch, Scotch Ale | Peated Strong Scotch Ale | Scotchy, Scotch, Scotch Ale is loosely based on the style of a ÒStrong Scotch aleÓ. As usual, we wanted to do something a little different, so although very malty, there is a pronounced ÒscotchÓ flavor derived from a healthy dose of peated malt. Stay classy DenverÉ | 7.0% | 21 |
| Wit's End Brewing Company | You're Killing Me Smalls! | Session Pale Ale | YouÕre Killing Me Smalls! is a lower alcohol, yet flavorful beer that can keep you going through an afternoon of AmericaÕs favorite pastimeÑdrinking beer (you thought we were going to say baseball). A light malty biscuity base quickly gives way to a wonderfully bright piney and citrusy hop finish. | 3.5% | 28 |
| Wolf's Ridge Brewing | Buchenrauch | Rauchbier | Beechwood smoked marzen with layers of caramel and toasted bread underneath. | 5.7% | 18 |
| Wolf's Ridge Brewing | Dire Wolf | Imperial Stout | Rich, thick, and creamy. Espresso, dark chocolate, and smokey flavors. | 10.3% | 70 |
| Wolf's Ridge Brewing | Dire Wolf Canis Mexicanus | Imperial Stout | Spiced with smoked chilis, vanilla, cinnamon, and cacao nibs. Layers of heat and roasty sweetness. | 10.4% | N/A |
| Wolf's Ridge Brewing | Earthrise | IPA | Dank and full of tropical fruit. Huell Melon and Mandarina Bavaria hops. | 7.0% | 75 |
| Wolf's Ridge Brewing | Gold Standard | Helles Lager | Classic lager. Bright, crisp, and bready. | 5.0% | 20 |
| Wonderland Brewing Company | Alice Blonde | Belgian Blonde | Our spicy Belgian Blonde is a wit-esque, summer wheat spiced with coriander and orange peel. It has a subtle, Earthy character. | 5.2% | 16.5 |
| Wonderland Brewing Company | Cat's Pajamas | Belgian Doppel Weizen | Cat's Pajamas is a Belgian Doppel Weizen that has sweet bready tones, notes of spicy clove with hints of banana on the nose, and is malty in character. | 7.5% | 29 |
| Wonderland Brewing Company | Probably Probably Porter | Brown Porter | Smooth and black with blasts of sweet chocolate and roasty coffee, Probably Probable Porter will make you grin. | 5.1% | 25.3 |
| Wonderland Brewing Company | Saison de Geebes | Saison | Brewed in honor of the Season of the Bunnies, Saison de Geebes exhibits Saison funk with notes of stonefruit. The yeast contributes a mineral quality and a slight tart, bitter flavor lingers after each sip. | 6.5% | 19.3 |
| Worthy Brewing Company | Easy Day Kolsch | Kšlsch | This quintessential German-style ale has a prominent, but not extreme hop bitterness and aroma. A light, crisp and easy drinking straw-colored beer. | 4.5% | 25 |
| Worthy Brewing Company | Farm Out Saison | French Saison | Fruity and spicy flavors from a unique yeast strain add to the complexity of this unfiltered French/Belgian-inspired ale. | 7.3% | 25 |
| Worthy Brewing Company | Great Notions Lager | Bohemian Pilsner | Thirsty for a cold, crisp, refreshing lager? Dive into this sparkling pool of bubbly goodness. Old World Pilsen malty sweetness with New World noble-ish Liberty lemon citrus hoppiness. | 4.5% | 34 |
| Worthy Brewing Company | Prefunk Pale Ale | American Pale Ale | Citra & Amarillo hops give a citrusy, tropical fruit aroma. Juicy hop character, caramel sweetness round out a smooth, dry finish. Sessionable, as a Pale Ale should be. | 5.5% | 50 |
| Worthy Brewing Company | Worthy IPA | IPA | A well balanced American IPA that focuses on hop flavor and aroma. Clean, crisp and refreshing, reminiscent of pineapple, mango and lemon. | 6.9% | 69 |
| Wrecking Bar Brewpub | Breaking Bob Kolsch | German Kolsch | A very crisp and refreshing ale/lager hybrid with just enough German hops to balance the malts. | 4.8% | 20 |
| Wrecking Bar Brewpub | Sow Your Wild Oatmeal Porter | Brown Porter | A traditional Brown Porter brewed with a large portion of flaked oats for added smoothness. Malt flavors of chocolate, toasted bread, and toffee are balanced by just enough English hops. | 6.5% | 38 |
| Wrecking Bar Brewpub | Tennesee Whiskey B.A. Sprinklerhead Barleywine | English Barleywine | We took this behemoth barleywine and aged it an additional 6 months in a Prichard's Tennessee Whiskey barrel for additional layers of complexity and smoothness. Flavors of caramel, figs, burnt sugar, oak, and vanilla all come together for this high gravity sipper! | 12.5% | 55 |
| Wynwood Brewing Company | Father Francisco | Belgian Triple/Golden Strong | This brew has a spicy and fruity aroma with a nice light body. It is highly carbonated with a soft sweetness from the malts. | 9.3% | 25 |
| Wynwood Brewing Company | La Rubia | American Blonde Ale | This beer is brewed for the beautiful hot weather we get here in Miami .La Rubia is a combinaion of German Pilsner Malts, British Crystal Malts, Czech Saaz Hops and German Ale Yeast, making this beer a true American Blonde Ale. | 5.0% | 16 |
| Wynwood Brewing Company | Magic City Pale Ale | ESB/Pale Ale | Magic City Pale Ale is a balanced American Pale Ale. Our Pale Ale is brewed with Amarillo hops and it gives this beer an excellent balance between the hop character and malt backbone. | 5.6% | 36 |
| Wynwood Brewing Company | Pop's Porter | Robust Porter | Gold Medal winner at GABF is made with a blend of roasted malts that give this beer a nice, roasty aroma with hints of chocolate and coffee. | 6.2% | 41 |
| Wynwood Brewing Company | Rickenbacker Pilsner | Pilsner | This beautiful Czech Pilsner is straw in color and uses Czech Saaz hops offering a mild, but pleasant earthy, herbal and floral overtone with a refreshing lemon zest. An all day drinker! | 5.1% | 32 |
| Yachats Brewing | Cetacea Szechuan Peppercorn Saison | Herb and Spice Beer | A Saison brewed with our house saison culture and thoughtful addition of Szechuan peppercorns that enhance this bright, citrusy and floral Saison. | 6.5% | 20 |
| Yachats Brewing | Coastal Dark Ale | American-Style Black Ale | An American Black Ale brewed with all whole leaf hops from the Pacific Northwest. Midnight Wheat gives it the black color and soft roast flavor. | 7.5% | 50 |
| Yachats Brewing | Heceta Lightkeeper Barleywine | American-Style Barleywine | An American Barleywine full of rich toffee, toasted malts, and piney NW hops. This is a beer that can get the most seasoned Lightkeepers through a long stormy night. | 11.8% | 69 |
| Yachats Brewing | Perpetua Xtra Pale Ale | American Pale Ale | An American Pale Ale with beautiful citrus notes from the use of Cascade and Simcoe hops followed by a lightly toasted character of American Pale and Munich malts. Whole leaf hops provide a clean bitterness to help showcase the hop resin flavors and refreshing malt profile. | 5.5% | 30 |
| Yak & Yeti Brewpub | Barrel-aged Devil's Wine Barleywine | Bbl-aged Strong Beer | Leopold Brothers American Small Batch Whiskey barrel for 15 months. American Barleywine that was our 2014 ProAm beer with Matt Kriewall | 11.0% | 77 |
| Yak & Yeti Brewpub | Chai Milk Stout | Spice, Herb, or Vegetable Beer | Sweet stout flavored with house blend of Chai spices. 2013 Silver medal GABF winner | 5.1% | 28 |
| Yak & Yeti Brewpub | Jalapeno Lena | Chili Beer | Fresh single-pepper beer. Not too hot, but great aroma. | 5.1% | 34 |
| Yak & Yeti Brewpub | Namaste Pilsner | German Pilsner | Traditional German style pilsner. 2015 Best of Craft Beer national competition 2nd place. | 5.1% | 34 |
| Yazoo | Cherry Deux Rouges | Flanders Red | cherry flanders red | 6.0% | 10 |
| Yazoo | Deux Rouges | Flanders Red | Flanders Red, aged in merlot barrels | 6.0% | 10 |
| Yazoo | Hefeweizen | Hefeweizen | traditional south German hefeweizen | 5.0% | 8 |
| Yazoo | Sue | Smoked Porter | imperial smoked porter, smoked with cherry wood | 9.0% | 95 |
| Yazoo | Summer Wheat | Gose | traditional gose | 4.0% | 8 |
---