No Comments
Red Brick Brewing | Laughing Skull Craft Lager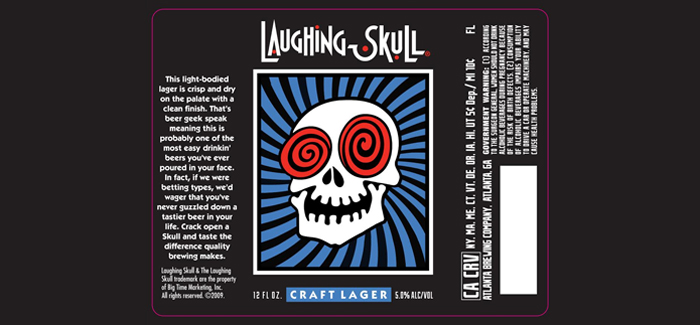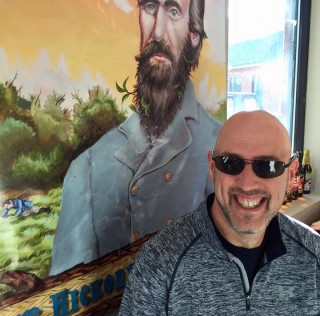 How do you reinvent a brand that has been a flagship of Atlanta's oldest brewery? How do you make it different from the other beers that you have released over the past several years, yet keep it honest, particularly to a very visible brand?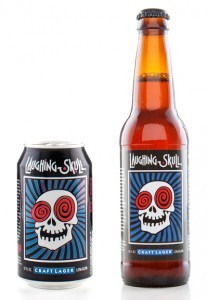 That's exactly the challenge Atlanta's Red Brick Brewing faced. In 2009, the brewery released the original Laughing Skull Amber Ale. Smooth, easy to drink and not too hoppy, the original Laughing Skull recipe was noticed immediately not only for its taste, but for its crazy skull logo.
In the years that followed, the folks in Atlanta's West Midtown began producing some new, unique beers like Hibiscuwit, Hoplanta and Divine Bovine. Laughing Skull, while popular, just kind of sat out there on its own — an Amber Ale lost in a sea of new twists on old styles.
But now, it's not alone anymore. Red Brick is expanding the Laughing Skull line. They decided to come up with a new beer. Something simple. Something they had not brewed before. Welcome to the party, Laughing Skull Craft Lager.
Red Brick's brewmaster Garrett Lockhart is excited about the new release.
"The Lager style is something that's been missing from our offerings and we've come up with a great recipe. It's an easy drinking beer and is very approachable for craft beer consumers of all levels," Lockhart says.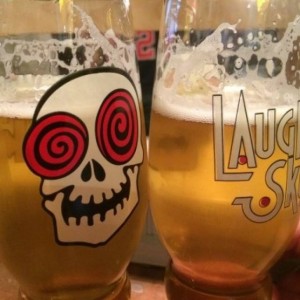 The brewery released it in the taproom the first weekend of March. Like Lockhart says, the beer is very simple and very, very good.
The pour is golden. The head foams up like any well-crafted lager should.
The taste: Clean. It's quite dry with just a faint hint of bitterness at the finish. You can thank the Calypso hops and relatively low 20 IBU for that.
This is a beer you'd drink on a hot summer day after you finished cutting the grass or working in the yard. Or maybe after playing a round of golf or a day on the beach.
It's very easy to picture sitting out on your patio, hot dogs or hamburgers on the grill while you sit there sipping on a pint or bottle of this Golden Lager.
Laughing Skull Golden Lager was put out in limited release on March 4. And for the month of March you can find it exclusively at the brewery, as well as both Vortex restaurant locations in Atlanta. (Which if you haven't visited, you should.)
The beer will go into wide release beginning in April.
Red Brick Brewing Co.
2323 Defoors Hill Road in Atlanta, Ga.
Founded: 1993
Brewery Hours
Wednesday, Thursday, Friday: 5 p.m. – 8 p.m.; Tour at 7 p.m.
Saturday: 11 a.m. – 5 p.m.; Tours at 1 p.m. & 4 p.m.
Sunday: 1 p.m. – 4 p.m.; Tour at 3 p.m.
---