No Comments
$10,000 raised for family of well-known beer industry volunteer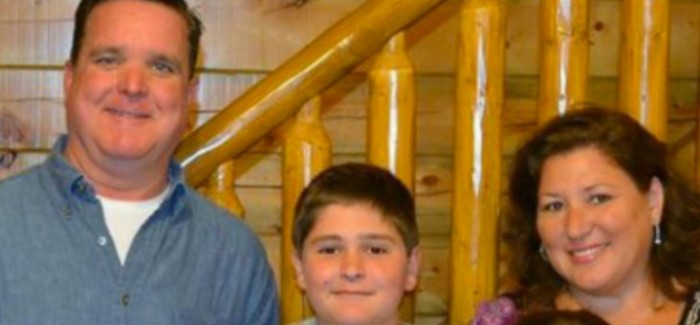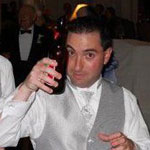 Rich Reynolds never earned a dime in the craft beer industry, but when he tragically and suddenly passed away, Chicago's craft beer community came together to help his family.
A lover of craft beer, Reynolds would volunteer any free time he had to help out at breweries and beer festivals. He could usually be found at BuckleDown Brewing and Blue Nose Brewery doing whatever he could to help. When it came to beer festivals, Reynolds would be there helping pour.
Reynolds unexpectedly got sick on Super Bowl Sunday and in less than a week he had passed away. His neighbor and friend, Vikki Reid, who is the Head of Promotions and Events at Buckle Down knew she had to do something for his family. He left behind his wife Mia and their two young children.
"From him being a part of this community the only thing that I thought that I should or could do is do some kind of fundraiser," Reid said. "Rich was a home brewer and we talked about beer, we'd talk about which festivals he'd volunteer at – this is what I could do."
Because Reynolds could be seen helping out in breweries and at beer festivals, he had made many connections with the Chicago craft beer industry.
"For FoBAB he said he could help for a few hours Friday night," Reid said. "He ended up spending the whole weekend with us. There was a church service at UIC that Sunday so we worked through the night on Saturday because of the quick turnaround. So from 3am until about 6 or 7am we were packing things up. We had a lot of volunteers help us get packed up and Rich was one of them."
In a very short amount of time Reid had put together an entire fundraiser to bring together the craft beer community – the one Reynolds had been so active in.
"I reached out to a couple of people and before I knew it people were contacting me," she said. "For a couple of nights I would drive around after leaving Buckle Down and pick up donations. While I was on the drive I would get a call from another business that saw I had checked-in somewhere and was close by and they wanted to donate. Before I knew it, it was spreading like wildfire. People donated all week long. I probably put 500 miles on my car, but it was so worth it."
Reid got donations from 45 different breweries and 10 non-beer related businesses for the event which was held on March 5th at Blue Nose Brewery. She set up a raffle for most of the donations and some of the bigger donations she had a silent auction. At the end of the night she was able to hand Mia, Rich's wife, a check for $10,000.
"Being able to hand her that check at the end of the night…she was so overwhelmed with the outpouring of support," Reid said. "People would come in after the raffle but they would still shell out the money to donate."
"She (Mia) was reluctant and a little uncomfortable with it. She's not the type of person to look for handouts or anything. I told her the only thing I could do is this. 
Reid was shocked how fast the event came together and at the outpouring of support. Even though Reynolds didn't do work for most of the breweries that donated, they had gotten to know him at the events he volunteered at.
"I had sent out a picture to a couple of people and they recognized his face. In this industry names are really difficult but you know faces," Reid said. "I was calling people asking if I could purchase something to use as a raffle prize and they wouldn't allow me to pay for anything – they donated everything they could."
---