No Comments
Event Preview | Odell Resurrects Small Batch Festival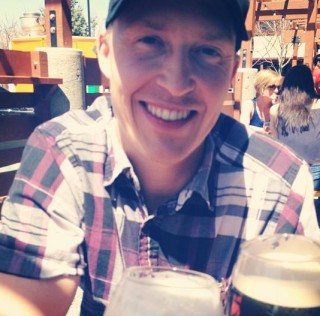 Odell Brewing Company last hosted Small Batch Festival in 2012, and while the event was an amazing success, the brewery has been quite busy in the years since — They expanded their footprint (Iowa and Texas,) updated their seasonal lineup (Brombeere here, Double Pilsner gone,) released a handful of new bombers (such as Brazzle and Pina Agria,) created a seasonal variety pack (Montage,) and completed brewery construction. Having accomplished so much the past few years, Odell is ready to bring back the Small Batch Festival and hopes to make it an annual event. Adam D'Antonio from Odell said "production comes first and festivals second. We didn't want to bring Small Batch back until we were ready and could do it right."
Event Details
Mark your calendars for May 28th and 29th from 2-6pm, folks. Odell aims to make this year's Small Batch Revival a larger, but more intimate festival for those in attendance. There will be a $30 entry fee per session, which includes a stainless steel cup and 2 beer tokens. Each day will be limited to only 1,000 tickets. Additional beer tokens can be purchased for $5 each with a no refund policy on purchased beers/tokens. Odell estimates around 6,000 people attended the festival in 2012, so they hope ticketing will help make the event more enjoyable for attendees. Even though the event covers two different sessions Odell is holding the same number of kegs, bottles, and barrels for each session. However, once the beer is gone that day, it is gone. Long lines are always a pain point and Odell plans to bring more beer tents to help alleviate that issue. Even if you are in a small line bands will be playing both days. Colony Funk, Canyon Creek Band and Constant Tourists will rock the stage on Saturday while Key's and D's, Naa Mean, and The Yawpers will round out the festival on Sunday. Local food truck favorites will also be on site to serve some great food to pair with the variety of beer selections. Unfortunately no dogs allowed, unless they are a service dog. With only 1,000 tickets per session do not wait to buy your tickets and miss out of this event once it sells out!
Pilot System History
Small Batch Revival aims to showcase the wide variety of beers created on Odell's 5 barrel pilot system. Odell brews around 100 or so batches a year on this playground system, which allows the brewers to really experiment with new recipes and exciting ingredients. Recipes typically come from one of three areas: opportunity to expand current lineup, any employee suggestion,
or a local customer account. An Odell Favorite, Odell IPA, was initially experimented with to help fill a gap in their product lineup at the time. The beer took around a year on the pilot system to perfect, but when it was finally released it won Gold at both the Great American Beer Festival and the World Beer Cup in 2007. Employees and customer accounts have also created some very unique recipes such as a Tomatillo Berlinerweisse and an Oregano and Basil Pale Ale.
While many unique recipes come and go, beers like Lugene (the current seasonal 4 pack,) spent months on the tap list as customers kept requesting it. Originally called Mash of the Titans, brewers spent months tinkering with this recipe and once perfected, Odell finally released the beer in a 4 pack format for those outside of Fort Collins to enjoy. As beers come and go in the taproom Odell is very responsive to their customers, so make sure they know which beers you love and you never know what could be the next Lugene!
Beer Details
With close to 40 different beers to enjoy what can you expect from Small Batch Revival 2016? Discontinued favorites such as Bobby and Extra Special Red typically find an appearance at this festival. Also, Rumors of a recently discontinued Owl are making their rounds, so be on the lookout for Double Pilsner. The seasonal favorite Friek, always a hit, will also be on tap at the festival.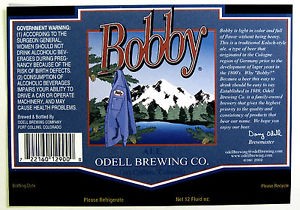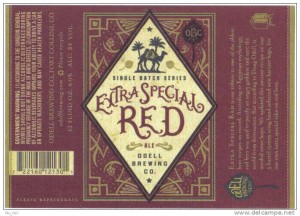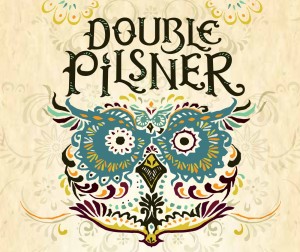 If you missed the Stone/Odell collaboration from Collaboration Fest — a stout with cocoa, coffee, and raspberry puree to be aged in rum and whiskey barrels and then blended together — it will also be available at Small Batch Revival. A new release called Zard-Alu, a sour with apricots, might also join the lineup as the beer is set to be released right before the festival.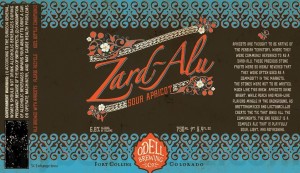 Some bombers from yesteryear are also going to be making an appearance, so be on the lookout for these older classics. Even with so many past favorites, Odell is still planning to pull some nails out of current cellar barrels, which should be make this event even more enjoyable.
For more details be sure to visit the company website: https://www.odellbrewing.com/
---