No Comments
Product Review: The Fizzics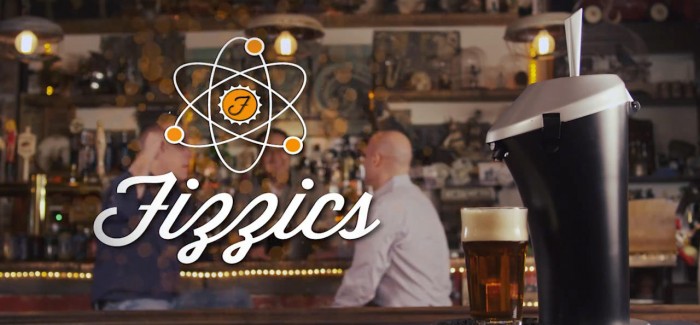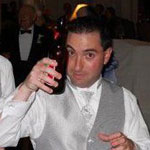 Every beer drinker looks for that fresh draft beer taste when they drink their favorite brew. If you go to a brewery that problem is solved pretty easily. But what about at home? How can you get that draft taste from your bottle, can, bomber or even growler? The Fizzics home draft system is one of the newest products on the market that looks to solve this problem.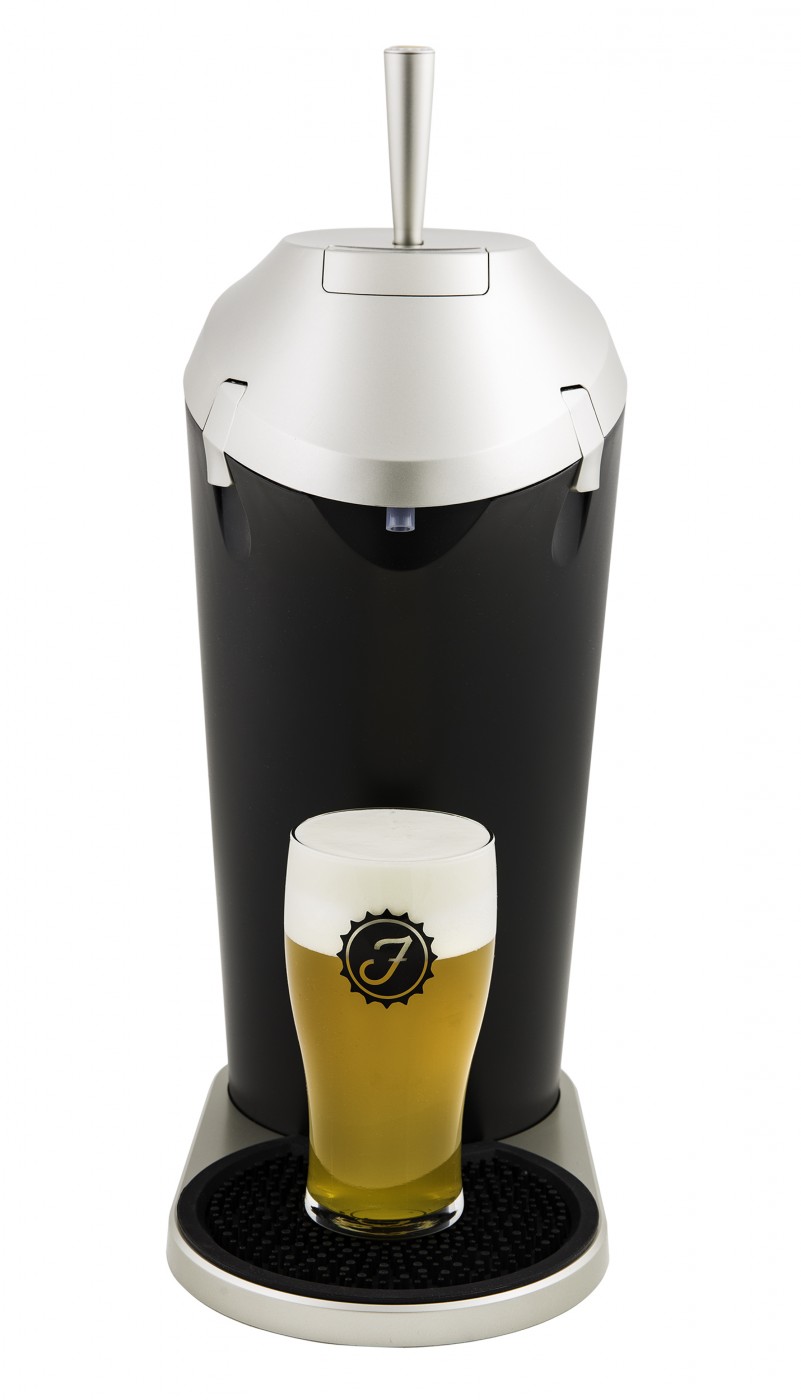 I was sent a Fizzics to try it out with different beers and see how their product worked. It's a tough job but somebody has to do it. Here's my review on the Fizzics home draft beer system and if it's worth purchasing.
To get the background on the product and it's history check out that story here. 
Out of the box
When you take the Fizzics out of the box it is pretty easy to set-up. In fact there are only three pieces you have to put together. You have the canister, the base and the tap handle – that's it. The instructions aren't complex because how can you have complex instructions with three pieces?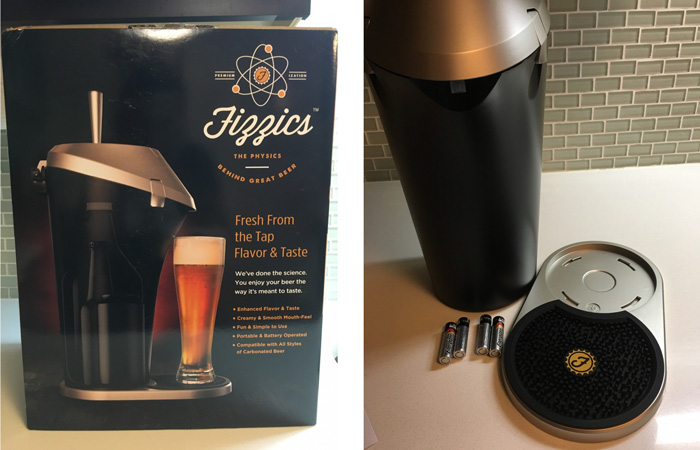 I'll admit I had to play around with connecting the canister to the base longer than I would have thought. For some reason I just couldn't line up the two pieces so that they snapped correctly. This probably took me five minutes of figuring out when it should have taken me about a minute but don't let that deter you. It's probably user error.
Once the two pieces were connected all you have to do is attach the tap handle to the top of the machine and you're all set. You will need four AA batteries that are not included. Do not forget those or you'll get it all set-up only to find that you have a Fizzics that can't do anything.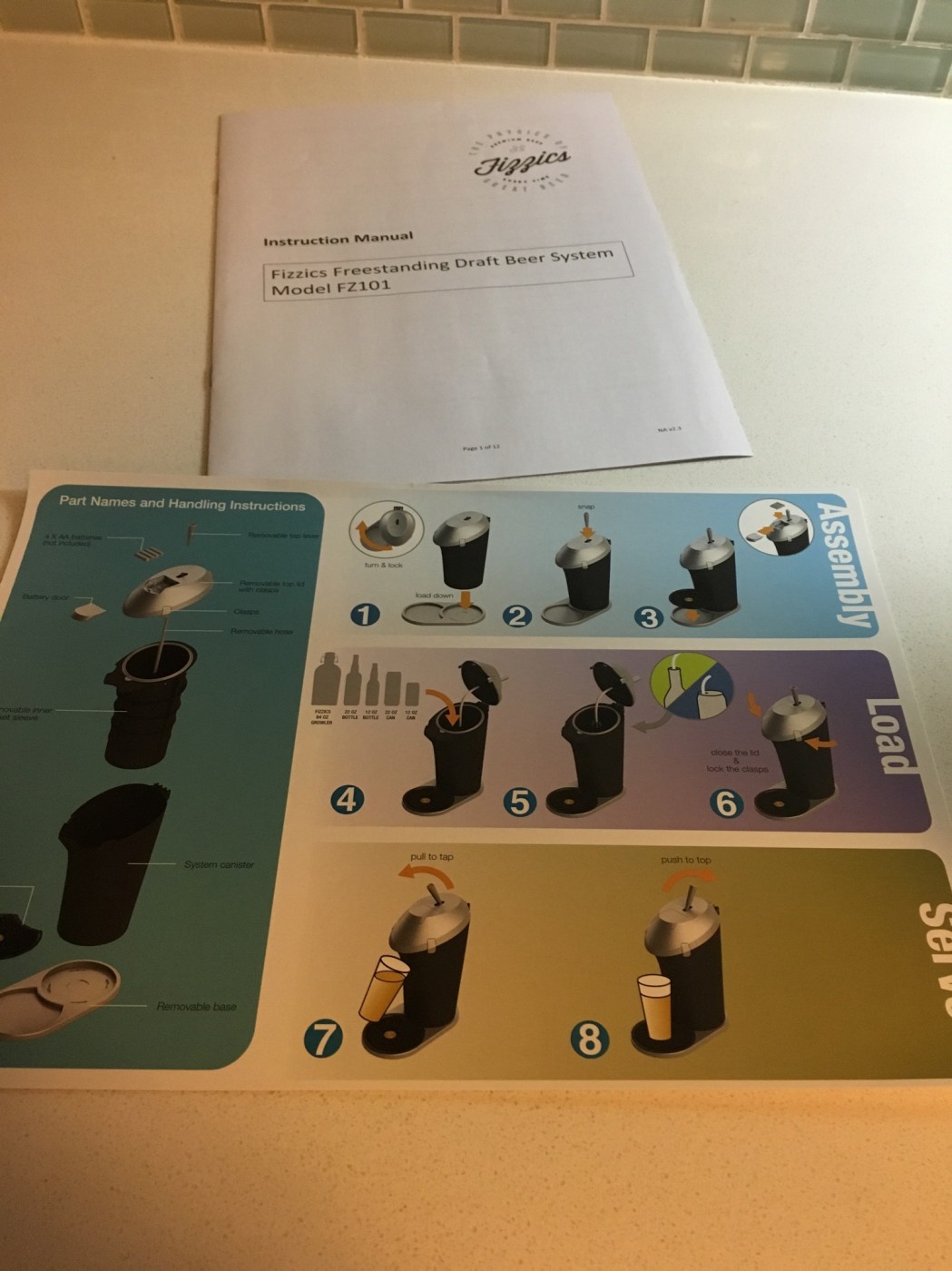 I really like that the machine takes batteries and doesn't need to be plugged in. The Fizzics is extremely light so you can take it with you anywhere you go. Whether it's to a buddy's place for the game or to an event outside, it's very portable which is an awesome feature. 
The test
Like I said it's not an overly complex machine to set-up. It took me less than 10 min and honestly anyone else it should take them 3-5 min. With my Fizzics all set-up it was time to really see if it worked.
The company promises to give you a creamier, enhanced flavor of your favorite beer. To operate the Fizzics all you need to do is put your favorite can, bomber, bottle, howler or growler in the Fizzics canister, put the tubing directly into the opening of whatever container you chose then close the lid and lock it with the two clasps on either side.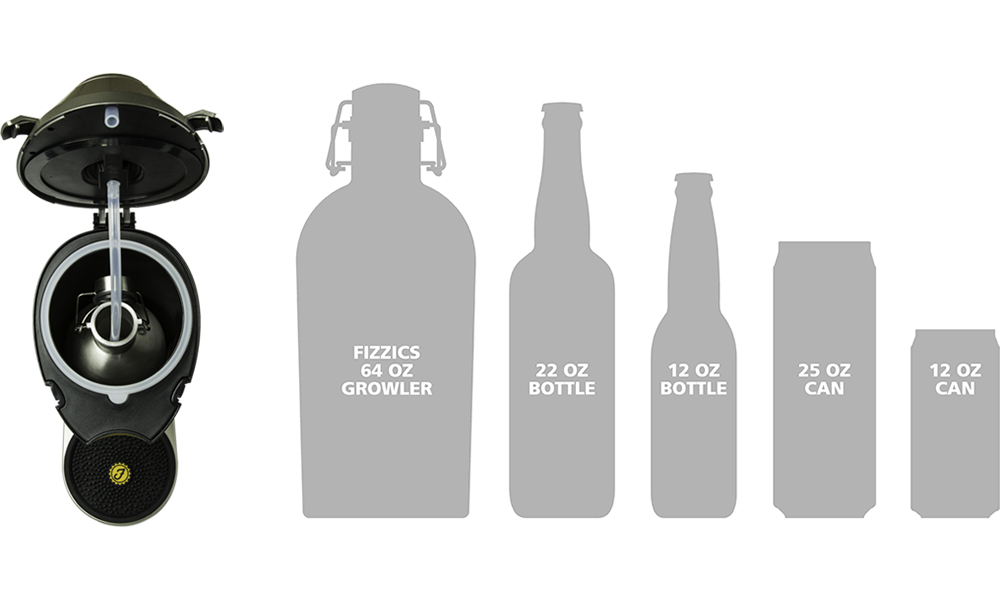 I did a variety of tests with different beers and different beer containers. The first one I did was with Founders' All Day IPA out of a 12 ounce bottle, followed by Off Color Brewing's Coffee Dino S'mores – also in a 12 ounce bottle and then I did a Miller Lite in a 12 ounce can. The next day I had friends and family over and got a growler of Half Acre's IPA Space. It was as important to test the different types of containers as it was the different types of beers.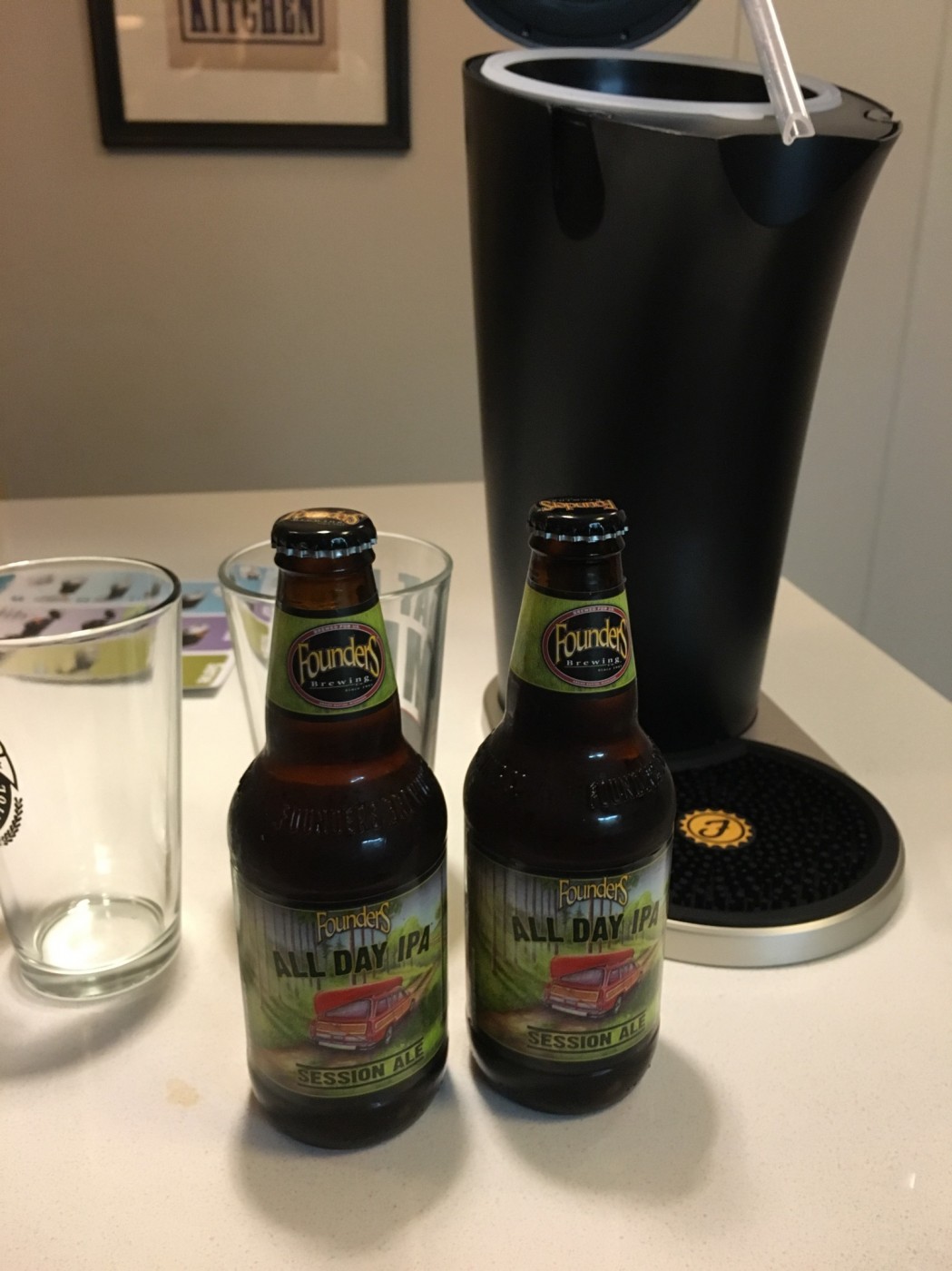 With my first beer in the canister and the Fizzics locked and loaded and ready to go I got my glass under the spout and started to pour. 
There is definitely a learning curve to using the machine. It's a small one, however, you have to get use to how the machine pours. You're supposed to fill your glass 2/3 of the way up and then stop. The first time I pulled the lever towards me, as you're supposed to, and when I got to about 2/3 of the way up the glass I let go but the beer doesn't stop as soon as you stop. It pours for just a second or two more but it does give you more than you though.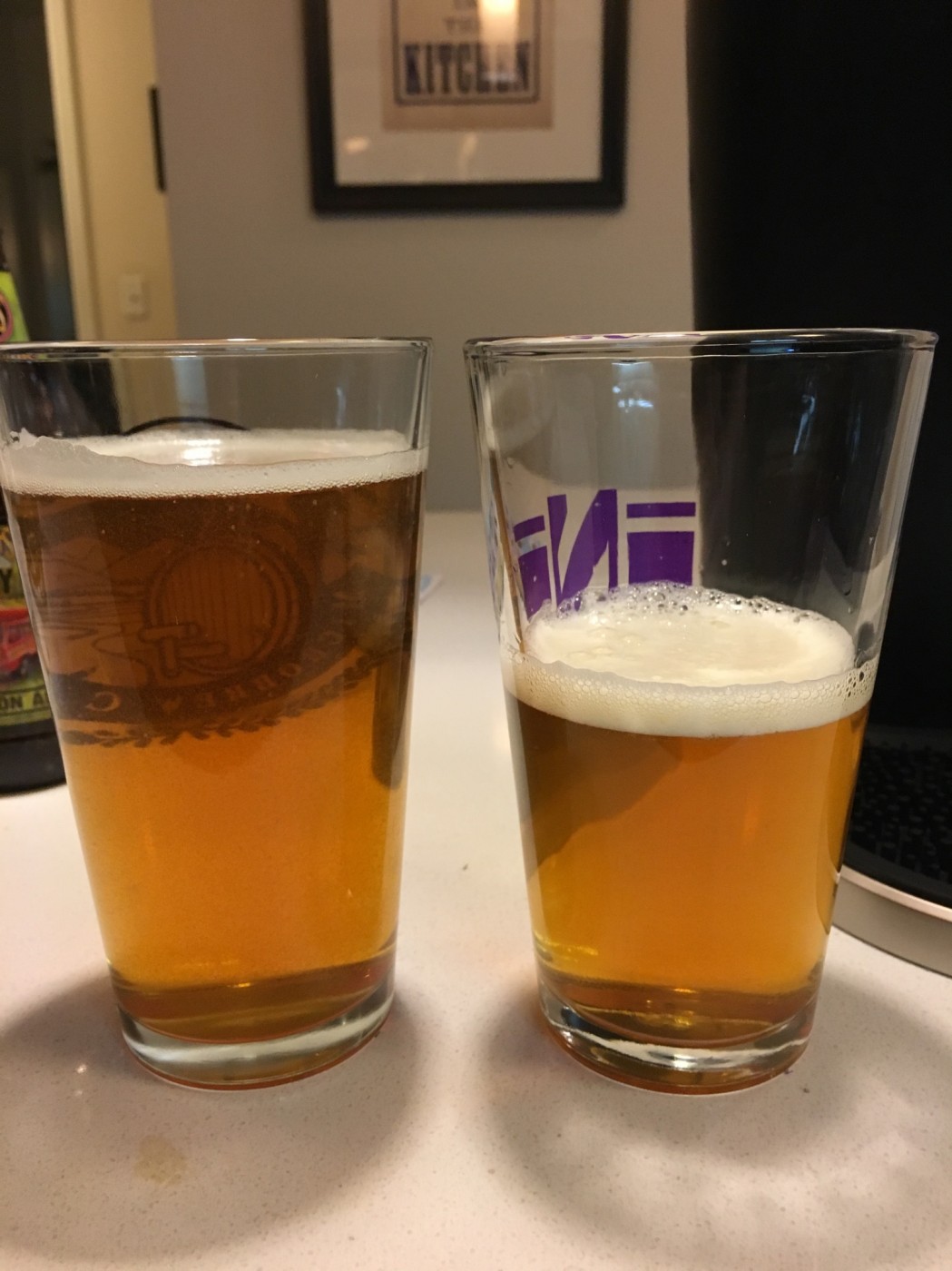 Again, a simple learning curve. The next time I just stopped a little before 2/3 of the way up the glass and had no issues.
After the beer has stopped coming out of the machine and your glass is 2/3 filled. You're then supposed to push the lever away from you. This uses the technology that Fizzics is known for to create the perfect head on your beer. You hear a pleasant tingling sound from the machine as it's creating your head and when you have the head at exactly where you want it you stop the machine.
This was another learning moment for me because it took me three pours to get the head where I wanted it. The first two times I created way too much head on the beer. It does come out fast, but again a learning curve you quickly pick-up.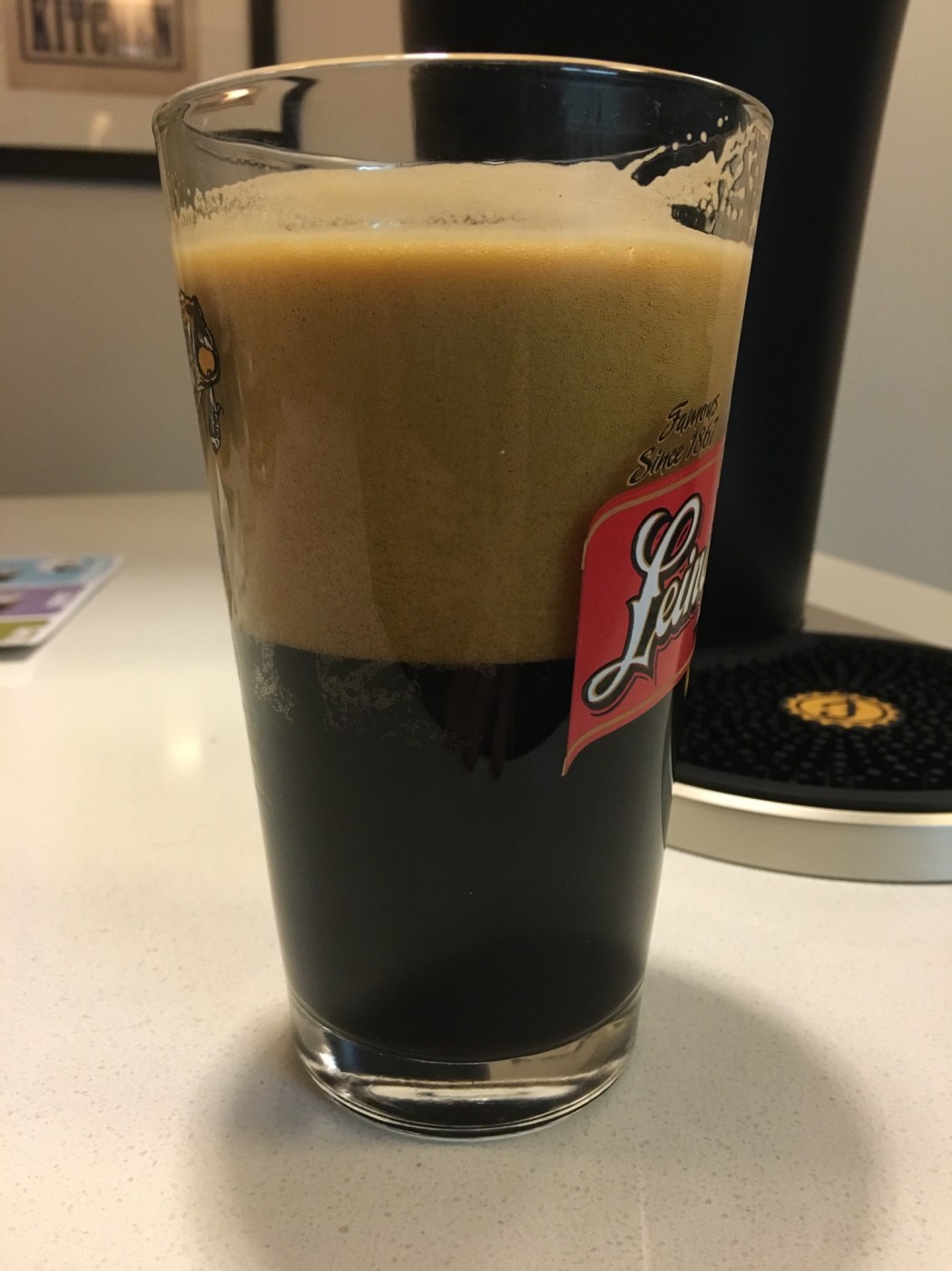 A word of caution for when you're pouring your beer. Once your container is empty the Fizzics will spurt liquid that can get on the machine and the surrounding area. I'd love to have a warning so I know the beer is almost gone and that spurt is coming.
I will say though that when the container of beer you put into the Fizzics is gone – it's really gone. The machine gets every last drop of beer so you don't have that awkward one ounce sitting at the bottom that you have to just sip real quickly.
Cleaning the Fizzics is quick and easy as well. All you have to do is take a glass of warm water and put it into the canister. Take another glass and put it under the spout and run the system. That cleans the tubing and I highly recommend cleaning it if you're switching types of beers or done with it for the night.
I'd also take a paper towel and just wipe down the machine because most likely there's some beer on it somewhere from the spurting at the end.
Overall it is very simple to use and once I figured out how to pour the beer I was a pro at it and I was getting the type of pour the company expects its customers to have.
How does it taste?
In all my beers I did get that creamier taste that Fizzics wants you to get. The machine absolutely works and it's very easy to use. Of the different beers I tried I actually thought that the Miller Lite had the biggest improvement in taste.
The harsh bitterness you get from Miller was dulled down by the Fizzics and actually created an enjoyable creamier beer. For the IPAs it also took away their hoppy bitterness a little bit. The flavors were all there but the bitterness was dulled a bit. Something to take into consideration if you are a big IPA drinker.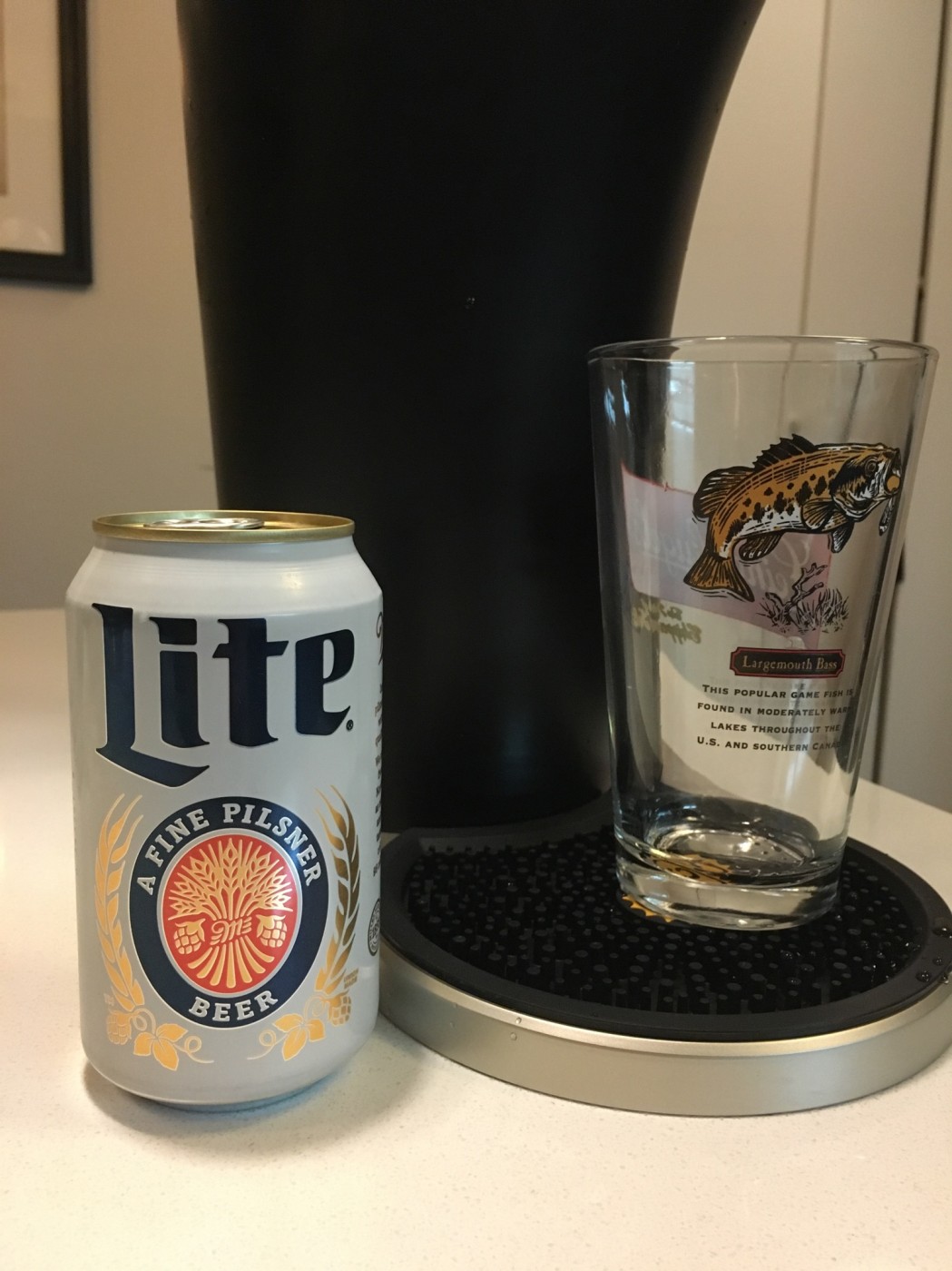 I know I liked the Fizzics but I was interested to see what my friends and family had to say. With the growler in place I let everyone pour their beers. Being the expert I was with the machine after using it for one day, they were able to catch onto the pouring technique right away. Everyone gave the Fizzics a thumbs up as we did a non-Fizzics taste test and a beer poured with the Fizzics test.
Should you buy a Fizzics?
Go for it! I think the best thing about the Fizzics is that I can see this for a casual beer drinker or a craft beer enthusiast. The Fizzics would be a great option for when you have people coming over for the game and you grab a growler of beer so you can let everyone pour the beer the way they want it. It would be a nice addition to a rec-room, man cave or just in your kitchen if you drink beer often. The group setting seems to be where the Fizzics will get its most value.
While there are tons of different use cases for the Fizzics, I think the ideal one for me is going to be when I have people over and I have a growler of beer. Just like in the example above, it gives drinking beer with a group a more fun way to serve everyone. People are in control of the beer they pour and it's fun to pour beer at home like you're in a bar.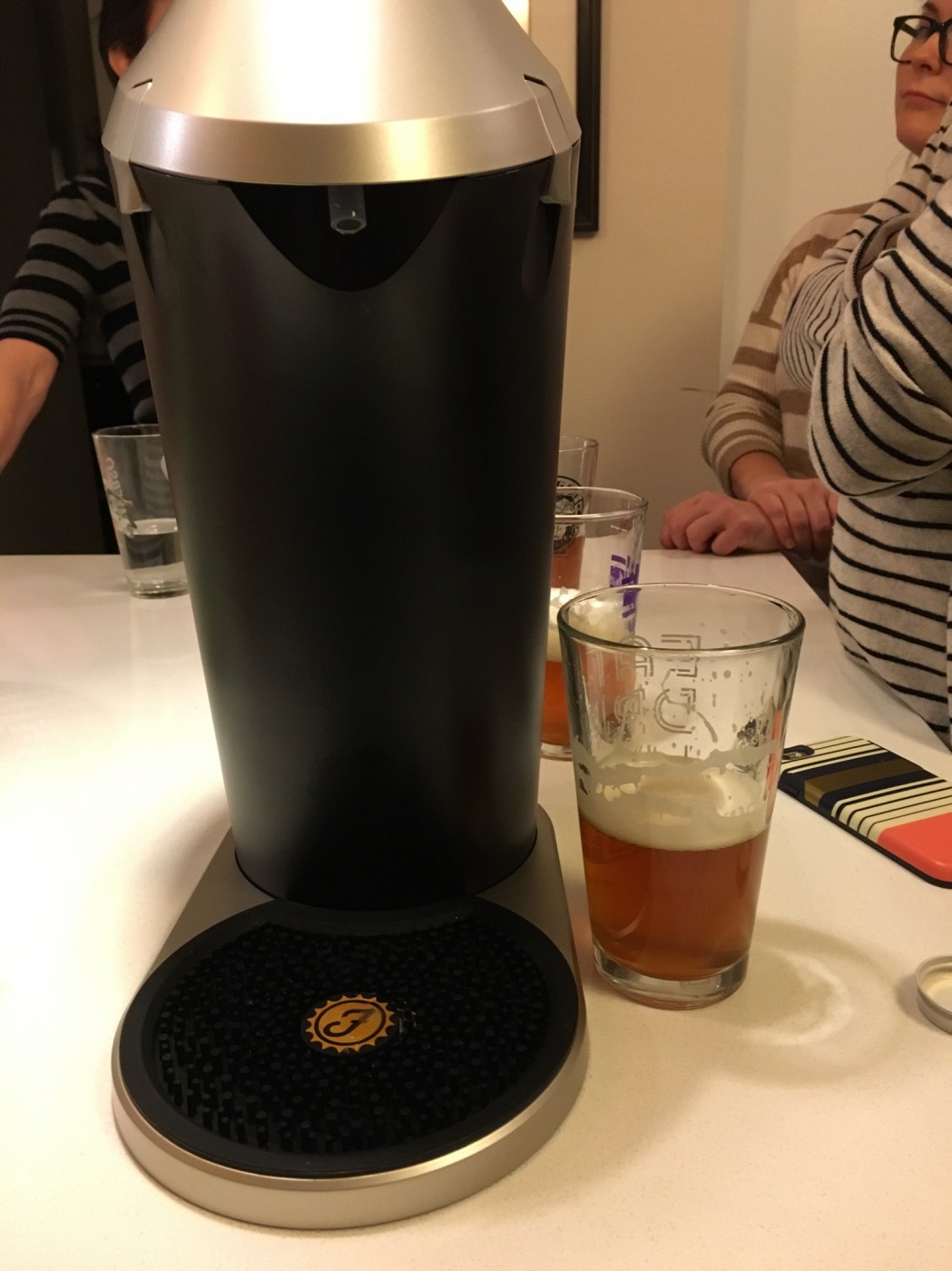 While I would definitely use the Fizzics on a regular basis, as a craft beer drinker if I had one or two bottles of a very rare or hard to find beer I would not use the Fizzics for those beers. The reason being is that I want to experience the beer out of the bottle as the brewery intended for me.
A good example is with Goose Island's Rare Bourbon County Brand Stout. I have two bottles that were $60 each. Those beers I'm aging and when I open them I want them straight from the bottle.
However, I have many bottles of the base line BCBS – I'll definitely be putting some of those through the Fizzics to see how the flavor is enhanced. It will ultimately be personal choice but I can't imagine putting a Pliny the Elder into the Fizzics or any other beer where getting a bottle is more rare than a lunar eclipse.
At the price point of $169, I think the Fizzics would make an excellent registry gift or a birthday gift for someone who loves beer. It's actually on the lower end of home draft beer systems and what's nice about the Fizzics is that you don't need to keep buying Co2 cartridges.
The product is available at Brookstone and Target and soon to be at Best Buy and Cabela's.
Ultimately the Fizzics is a very cool piece of machinery and it's something I think any beer drinker, whether it's craft or not, would love to have. It's easy to use and does provide an enhanced flavor to the beer you already love.
MIKE ZOLLER IS THE MIDWEST EDITOR FOR PORCHDRINKING.COM. FOLLOW HIM ON INSTAGRAM: @CHICAGOBEER AND PORCHDRINKING CHICAGO'S TWITTER FEED FOR THE LATEST CHICAGO CRAFT BEER NEWS: @PORCHDRINKCHI.
---