No Comments
Event Preview | Utah Beer Festival 2016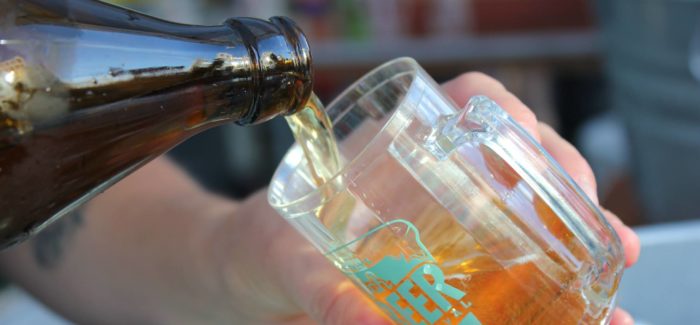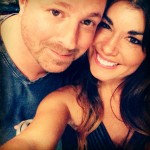 What: 7th Annual Utah Beer Festival
When: Saturday, August 27, 2016 from 2 p.m. to 8 p.m.
Where: Utah State Fair Park – 155 N 1000 W, Salt Lake City, UT
Price: General Admission – $20 advance ($25 day of), includes 5 tokens and taster mug Early Beer Drinker Entry – $30, includes 1 hour early entry, 8 tokens and taster mug VIP $50 – Includes all GA benefits, access to the Devour VIP Lounge with exclusive samples, food pairings and Brewer Q&A. VIP Designated Driver – $20, all VIP entitlements excluding beer tokens and beer tastings in the VIP lounge Designated Driver Ticket – $5, includes admission and pats on the back for being a good friend. Purchase tickets here.
"Beer makes you feel the way you ought to feel without beer."

– Henry Lawson

The Utah Beer Festival is back and they are bringing Stone Brewing Company with them! This year is the 7th annual edition of our state's biggest celebration of the suds. Every version has gotten increasingly bigger and better. The state has gotten distribution from many breweries since last year and they will be on display this hot summer day. In addition to Stone, we will also see Ska Brewing, Oskar Blues and Great Divide as well as many other big names in the craft beer world. We recommend getting your tickets early and splurge for either the VIP or (at a minimum) the early entry pass. The extra hour before the surge of crowds is well worth the price.
A Taste of Utah
Mountain West Cider Company
Epic Brewing Company
Proper Brewing Co.
Hoppers Grill and Brewing Co.
Bohemian Brewery
Bonneville Brewery
Wasatch Brewery
Moab Brewery
Roosters Brewing Co.
Wing Nutz
Talisman Brewing Company
Squatters Craft Beers
Park City Brewery
Strap Tank Brewing Co.
Desert Edge Brewery
National Breweries/Distributors
Upslope Brewing Company
Leinenkugel Brewing Company
Vermont Cider Co.
Boulevard Brewing Company
Deschutes Brewery
Lagunitas Brewing Company
Laughing Dog Brewing
Anheuser-Busch
Craft Brew Alliance
Strongbow Hard Cider
New Belgium Brewing Company
Sierra Nevada Brewing Company
Hopworks Urban Brewery
Full Sail Brewing Company
Great Divide Brewing Company
Sockeye Grill & Brewery
Anderson Valley Brewing Company
Ninkasi Brewing Company
Pelican Pub & Brewery
Ballast Point Brewing Company
Angry Orchard
Sam Adams
St. Killian
Stone Brewing Co.
Best Damn Brewing Co.
Henry Weinhard's
Ska Brewing
Small Town Brewery
Sapporo
Spoetzl Brewery
Schofferhofer
Redd's Brewing Company
Rogue Ales
Oskar Blues
To purchase tickets, visit City Weekly. Proceeds from the event will benefit the Humane Society of Utah, a member of the No Kill Utah Coalition, working to keep pets healthy and happy until they are placed with a home.

Chris & Sylvia are a #craftbeercouple who love everything beer! Check them out on Instagram @chrishollands & @sylily.
---