No Comments
Wild Heaven Craft Beers | Emergency Drinking Beer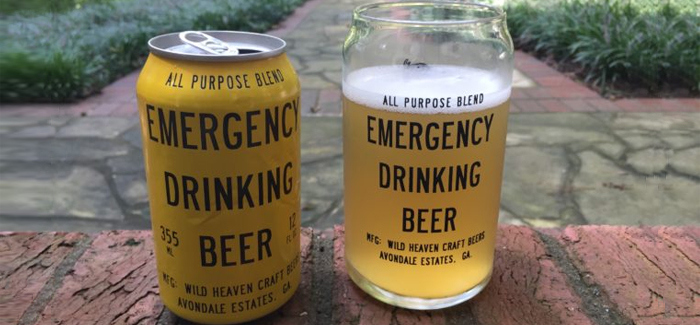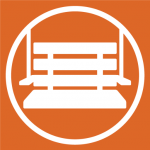 ABV: 4.0% | IBU: 10
When crafting Let There Be Light, Wild Heaven's initial low alcohol beer, Nick Purdy, says the main question they wished to answer was, "How much flavor can we jam into a beer with about the same level of alcohol as a Budweiser?" With Emergency Drinking Beer, their Pils-style Session Ale, it seems they ask the same question, but take it a step further. It is a mix between a Pilsner and a Gose, surprising and original. The Gose is there, as is the Pilsner, all to the delight of an easy drinking beer that weighs in at 4% ABV, a harmless day drinking brew.
Soon after its inclusion on the Wild Heaven roster, Emergency Drinking Beer was named one of the Best New Beers of Atlanta by Atlanta Magazine, and a non-local blogger, the Beer Professor, gives it an enthusiastic "Cheers."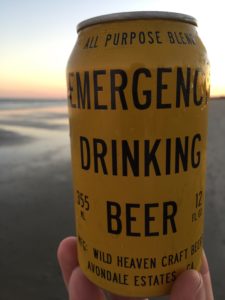 The can alone deserves an essay of its own. The simplicity is distinct. The black letters on a bright yellow can looks about as exhilarating to read as a mattress tag, and yet, it draws you in. It's brave. But what is really going on with this beer? How much faith can you put in such a spartan presentation? What were the folks at Wild Heaven doing exactly? Nothing fancy or complex. Or were they?
It is this writer's contention that they have channeled their inner Hemingway, the bard of Key West and Cuba, famous for his writing, fishing, hunting, and yes, some drinking. On the surface, the architecture of his stories is simple, but beneath the sparse sentences hide complex layers of meaning and human emotion. See the parallel? Simple presentation, complex interior.
So what better way to describe Emergency Drinking Beer than by channeling one's own inner Hemingway?
It is a hot day. Below me, the river is clear. Cedar trees line the mossy bank and their shadows fall long and cool in the late afternoon. The beer pours golden and hazy. It is good and clean. A bright beer that drinks well in fine weather. This weather is fine and good. A light scent of salt and lemon on the nose. I drink the beer and it is good and cold, but beyond the taste thumps a light sour on the finish that lingers and is gone. Yes, it is a good beer. There are more fish to catch, but it is cool in the shade. There is more beer. 
My apologies to Papa.
---