No Comments
RiNo Gets Its Own German Brewery in Bierstadt Lagerhaus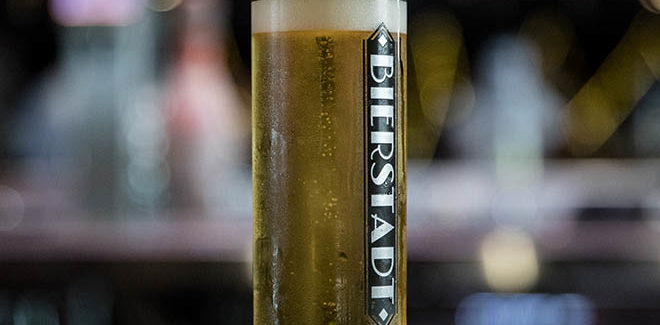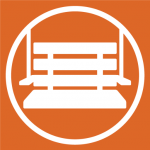 Eighteen hours into a 30-hour day at Bierstadt Lagerhaus, brewer Ashleigh Carter looks down on her co-head brewer Bill Eye through the gilded sliding door of an 85-year-old German-engineered brewing vessel. The couple talk and joke while he rattles around inside, troubleshooting the decades old brew equipment.
They have been napping in a hammock rigged up in the corner—necessary for putting in the hours needed to open their second German brewery in Denver. But they say it isn't the equipment that makes the beer great.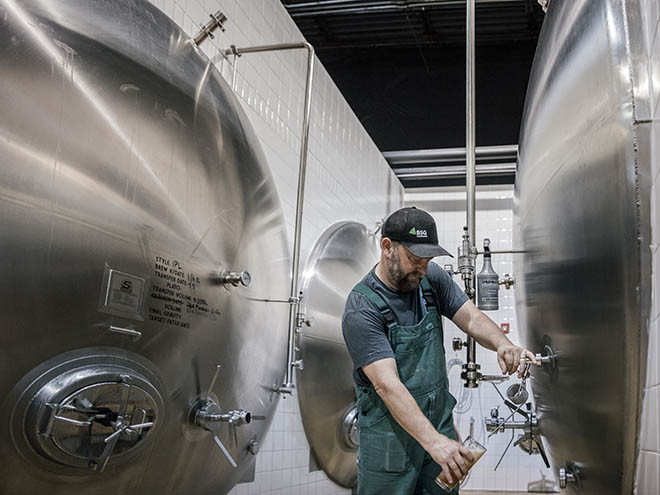 "The people that invested in this didn't invest in an old brew house or a new brew house, they invested in the two of us," Eye said. "We have a good track record."
Bierstadt's trophy brewhouse looks iconic, built in Nuremberg in 1932, it consists of two bulging copper tanks, each capable of handling around 950 gallons per batch. Other shining copper fixtures and a large copper sink with aged knobs surround the brewhouse.
The buttons and switches of a retro-looking control panel on an adjacent wall flash as the couple take turns monitoring the brew, a pilsner. Eye said the goal is to stay true to the techniques and ideas that have made Germany a beer mecca for hundreds of years.
"The problem with modern technology isn't the technology it's that people have decided to make quantitative decision over qualitative decisions," Eye said. "The Germans and Americans have two different mindsets, the German buys a way bigger system than he needs, he runs it eight times a month, makes a lot of beer at once, he sits on it and takes his time."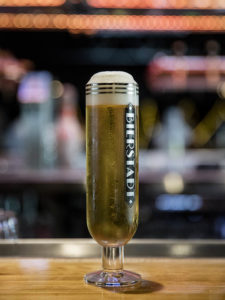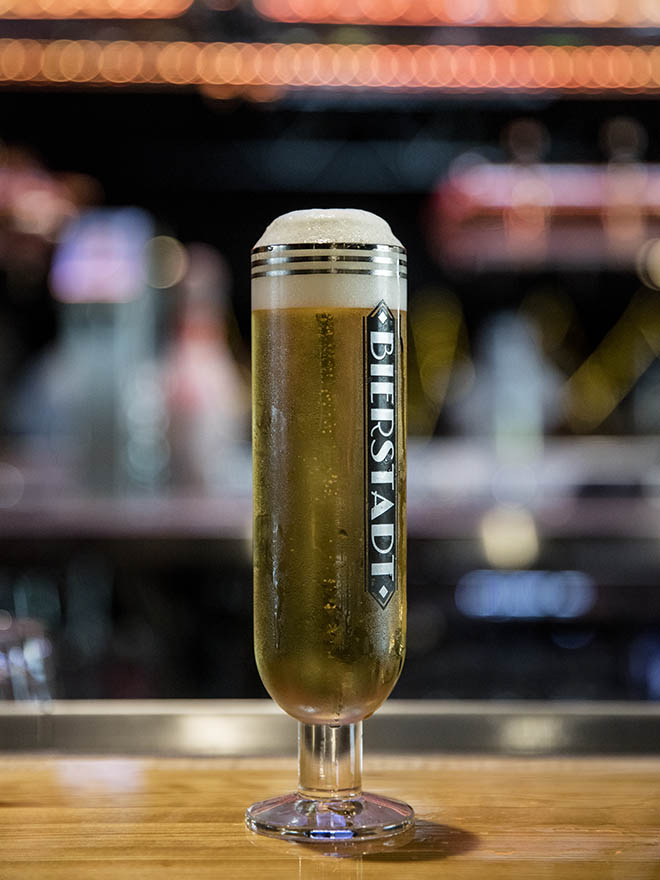 Eye and Carter began brewing together at Aurora's Dry Dock Brewing Co. in 2011 and later opened Prost Brewing in Denver's Lower-Highland neighborhood with Eye as part owner and Carter as Head Brewer.
After a falling out at Prost, where they imported a similar German brewhouse, the pair knew they wanted to continue making German-style beers as close to tradition as possible.
"I only want to do this and so when I had to leave there, I knew I was going to do it again, Eye said. "I know what I'm doing here and it's all I've ever wanted to do. I absolutely love it more than anything."
Bierstadt began selling their house-made lagers mid-august in the Rackhouse Restaurant situated beside and above the brewery in a mezzanine that separates it from C Squared Ciders, which also shares the building and tap handles.
A collaboration India Pale Lager made with Comrade Brewing Co. is currently on tap at the Rackhouse, as Comrade's co-founder, David Lin was a disciple of Eye. Also on the horizon is an Oktoberfest and another Comrade collaboration, both of which will be arriving in the near future.
The Rackhouse adds to the beer experience with a full menu of modern, upgraded pub food and open seating plan with views of both the cider and Lagerhaus sides of the building. Growlers of lager and cider are available.
The brewery, located at 29th and Blake, will make a Helles lager, Pilsner and Dunkel all year with seasonal and collaboration beers rotating throughout. Bierstadt Lagers will hit taps across the city in the coming months but don't expect it in liquor stores anytime soon.
"We make what we want to drink and what we like," said Eye. "We hope that people that think the same way we think, will find our place," Eye said.
---