No Comments
Devils Backbone Brewing Company | The Family Beer Project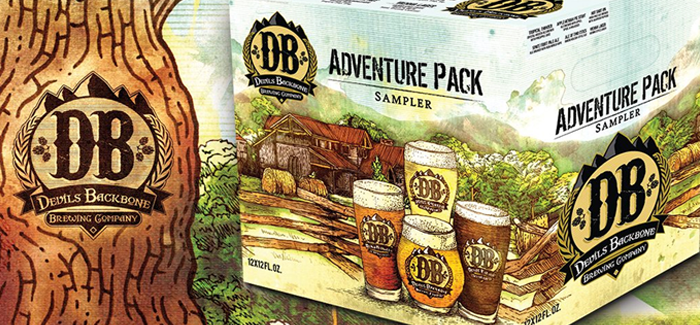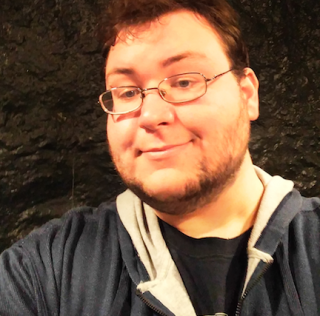 Devils Backbone Brewing Company may be best known for its Germanic, lager-centric catalog, but the brewery also takes time to put unique beers into the market. Nearly every season, Devils Backbone releases up to four new beers ranging from common styles to experimental fusions, and the Family Beer Project is an example of that. So it's safe to say that whether I'm heading to my favorite bottle shop or Costco, I'll be able to satisfy the intrepid beer fan within.
The Family Beer Project, a project 15 months in the making, is Devils Backbone's newest undertaking. It all starts with some friendly competitions. Several of Devil's Backbone employees, ranging from sales representatives to bottle packagers, broke into 12 teams. They created personal recipes under the watch of the brewing staff, choosing the styles, ingredients and the beers' name. Five of these recipes were chosen for distribution.
"As our company grows, it's easy to get caught up in each of our individual roles and become distracted from the core thing that we do and that people love us for: the beer."
"I proposed the Family Beer Project because it's hugely important that we all always maintain a strong, personal connection to the art and science of making a beer, no matter what other professional responsibilities fill our days," said Chief Operating Officer Hayes Humphreys in a press release.
This heartfelt 12-pack will cost between $16 to $20 for a taste of Devils Backbone's scenic Virginia campgrounds. Distribution extends to locations in District of Columbia, Maryland, North Carolina, West Virginia, Delaware and Pennsylvania. It is also available on draft in limited quantities.
Alongside these five family-made beers, the case includes their flagship Vienna Lager. Devils Backbone provided Family Beer Project samples, so let's break down these cool specialty beers one by one.
Ale of Two Cities | Amero Kolsch-style Ale
ABV: 4.7% | IBU: 18
Using American hops in a traditional German style, Ale of Two Cities is the standout of the Family Beer Project. The beer is immensely quaffable providing a flowery yeast character uplifted by pale malts. It is refreshing from beginning to end, giving you the crisp bite of a lager around the sensual body of ale. The amount of carbonation applied here is perfectly nuanced for a beer that would be great for any outdoor event.
Special thanks to the beer's brewing team: Aaron (brewer), Michael (packaging line), Karen (Basecamp server), Brittigan (warehouse operator) and Jennifer (Basecamp server)
Apple-achian Pie Stout | Spiced Stout
ABV: 8.7% | IBU: 28
Inspired by the stories of Virginia Moonshiners, Apple-achian Pie Stout is made using apple butter, pie spice and blackstrap molasses. This is a definitive campfire beer, providing a roasted sweetness and smoky aroma akin to a boozy apple pie. The mouthfeel is thick but goes down smooth for the strongest beer in the Family Beer Project. Apple-achian Pie Stout is a great beer to transition into fall for fellow Southerners.
Special thanks to the beer's brewing team: April (brewer), Cara (marketing manager), TJ (maintenance technician), Delmas (lead cook), Daniel (line cook), Siporah (Basecamp server) and Carrie (Basecamp server)
Hot Shot IPA | Chili India Pale Ale
ABV: 6.2% | IBU: 55
Hot Shot IPA was created as a tribute to Devils Backbone Mug Club members who would annually travel west to fight bravely against summer wildfires. This well-balanced IPA is made using jalapeños, with a fresh-cut aroma followed by a sharp, zippy taste. The heat level is apt for anyone who loves a mid-intense amount of heat, mixed wonderful with the caramelized malts and bitter hops.
Special thanks to the beer's brewing team: Robbie (brewer), Ann (Craft Adventure Coordinator), Ben (brewer), Annick (Basecamp server), Melanie (Basecamp server), Brodie (HR director) and Tony (hospitality director)
Space Fruit Pale Ale | American Pale Ale
ABV: 4.6% | IBU: 38
Space Fruit Pale Ale was designed as the perfect beer for hopheads and hop novices alike. Powered by Galaxy (Space) and Citra (Fruit) hops, this APA brings a pungent burst of tropical citrus in a drinkable hop experience. I've noticed that Space Fruit is many people's favorite from the Family Beer Project, and I can totally see why from this beautiful bitter balance.
Special thanks to the beer's brewing team: Justin (brewer), Coey (quality manager), Majestic (packaging line) and Bryant (packaging line)
Tropical Thunder | Kristallweizen
ABV: 5.3% | IBU: 20
This Kristallweizen combines the delightful sugar of crystallized pineapple with German banana esters into a crisp, mild beer. Tropical Thunder eases you to its creamy nose into a clean wheat backbone with a lingering noble hop finish. The pineapple gives this distinctive style a tropical kick worthy of trying for those who love fruity umbrella drinks at the beach.
Special thanks to the beer's brewing team: Josh (brewer), Cherice (hostess), Craig (warehouse operator), Lauren (Basecamp server), Danielle (Basecamp server) and John (Basecamp server)
Devils Backbone Brewing Company | Vienna Lager
ABV: 5.2% | IBU: 18
Finishing out the pack is the Devils Backbone's Flagship King, Vienna Lager. This epitome of the style is brewing using Northern Brewer and Saaz hops and a malt bill combining Vienna, Pilsen, Dark Munich and Caramel grains. The beer is lagered for five weeks resulting in fully developed toasty caramel notes in flavor and aroma. I can't blame Devils Backbone for including this beer in several of their Variety Packs because it's a three-time GABF winner. And, as the company expanded, more people have become accustomed to the greatness of Vienna Lager.
Devils Backbone Brewmaster Jason Oliver said via press release: "The Family Beer Project was a great way for employees in all departments to get to know each other better and gain insight into what goes into a new beer both from the creative aspect to the actual brewing."
At the time of this article's publishing, The Family Beer Project's release is nearing the end of its cycle, However, I have still noticed this pack on several supermarket shelves. I highly recommend people search for it; you might even be lucky and find the pack singled at a "Mix 6" shelf. Whenever a company releases great beer, you have the opportunity to tell the brewery to make it again, which enriches the aisles with great styles. I'll certainly be doing that with the Ale of Two Cities. Hope they come in these lovely new caps, too.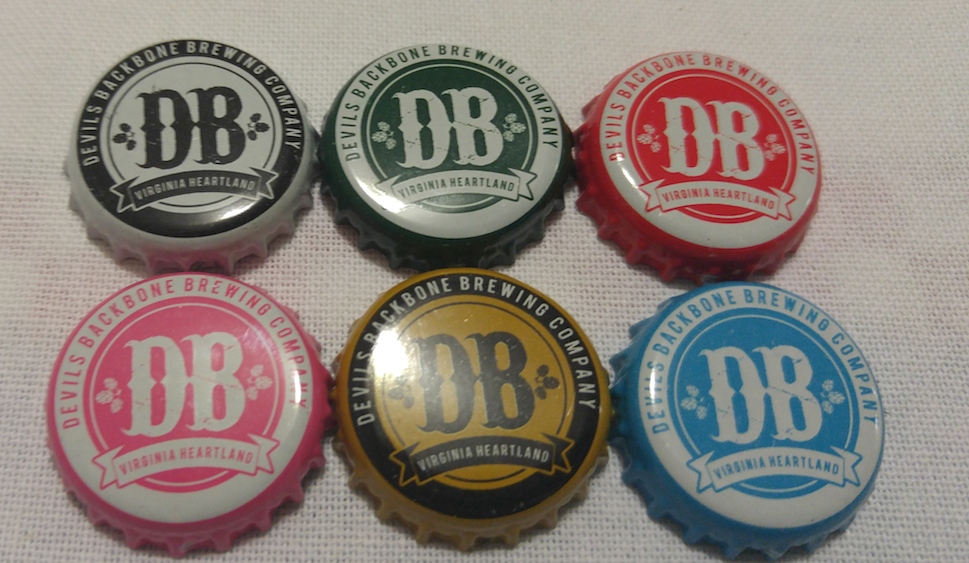 ---