No Comments
Weekly Growler Fill | National Beer News Roundup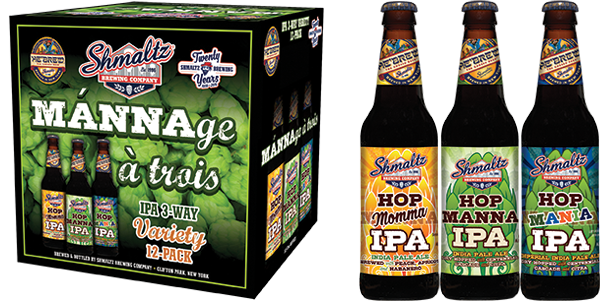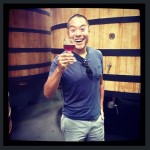 It has been a busy week for BrewDog USA. The Scottish based brewery, which plans to open its first US location in Columbus, OH in 2017, first announced a crowdfunding campaign in August to raise with a goal of raising $50 million for the 110,000 sq ft project. Investors in the Equity For Punks campaign can earn rewards such as, equity in the company, ownership stake in the Columbus location as well as a portion of the U.S. distribution of the company's beer all for $95.
While the crowdfunding campaign first gained tremendous support, raising $1 million in pledges within the first three days, that momentum has slowed considerably. The project now stands at only $3 million raised, with the campaign deadline closing in on a February conclusion. Last week, BrewDog announced a slew of incentives to drive support. On Monday, the brewery pledged to build a brewpub location in any city that is able to attract 500 investors in the Equity for Punks USA crowdfunding campaign. As it currently stands San Diego and Houston hold the lead at 25 investors a piece.
A few days later BrewDog also announced BrewDog's Big Bet, an opportunity for investors to join the brewery in gambling shares in a single game of roulette, while risking losing that equity in the company. If you think this last ditch effort may have seem to crazy to be real, you're probably right. After visiting the BrewDog's Big Bet page it seems that the whole operation has run into legal issues.
---

A while back, we told you about a group of Texas brewers fighting a law that prevented them from getting paid by distributors for the rights to distribute their beer. Although a state district judge agreed that this law was unconstitutional, the Texas Alcoholic Beverage Commission has decided to appeal the decision. Now, Live Oak Brewing, Peticolas Brewing, and Revolver Brewing will have to head back to court in the Third Court of Appeals to defend themselves. As they did previously, the state will more or less argue that breweries have to give away their distribution rights to maintain the three-tier system. The breweries will continue to argue that this impedes their ability to grow and unfairly hurts their business. Matt Miller, the attorney representing the breweries said, "The trial court correctly saw that this law was written by distributors to do one thing: enrich themselves at the expense of craft brewers. That is unconstitutional, and we are confident the appellate court will agree." [Read full article]
---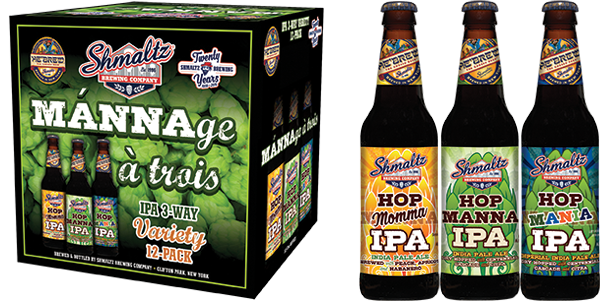 Shmaltz Brewing is notoriously known for their hilarious Judaism-inspired beer labels but now, they might be getting in trouble for a play on words. Sutter Home, the creators of cheap wine brand 'Menage a Trois', is suing Shmaltz for using a similar name. Shmaltz recently released a variety pack called 'MANNAge a trois' which contains 3 different IPAs. If you know anything about religious history, you know that God let 'manna' fall from the sky to the Israelites while they otherwise starved their asses off in the desert for forty years. Like beer, manna is a miraculous substance that keep us all alive (well, sort of). However, Sutter Home thinks the play on words is too similar to their own brand and has filed a trademark infringement suit in the San Francisco federal court. In the case, they cite, "Plaintiff owns extremely valuable goodwill in its Menage a Trois mark and the mark has extraordinary financial value," and Shmaltz should not "unjustly benefit from such association." I doubt people will confuse delicious hoppy creations with $10 bottles of wine, especially with the names having different spelling, but we will let you know how this lawsuit pans out. [Read full article]
---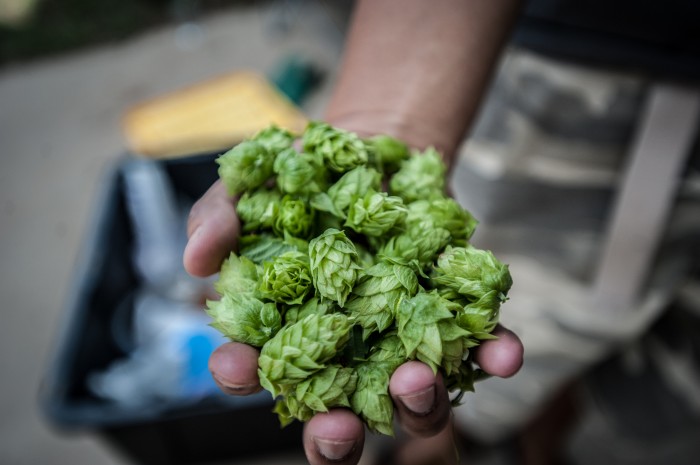 Three idiots in Canada have been arrested for attempting to steal what they thought was marijuana. The crew broke into a hop farm on Prince Edward Island, hoping to get high AF. The owner of the farm quickly called authorities when he noticed the group trespassing on his property. Two of the criminals were let go but the other was charged with breaking and entering, theft, and mischief. Although weed and hops are genetically related, and happen to smell similar, you can definitely not get high on a blunt of Humulus lupulis. [Read full article]
---