One Comment
Colorado Brewery Openings for January, February & March 2017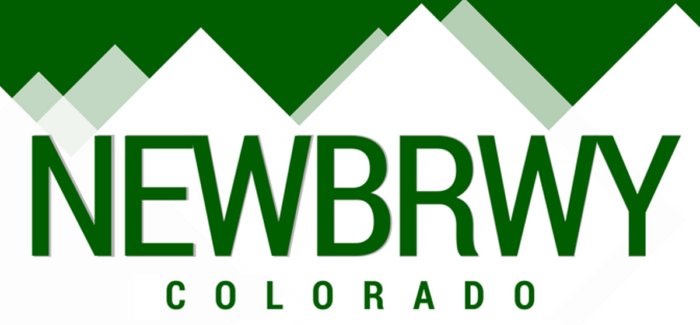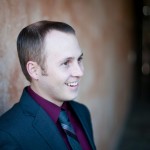 Are you in need of some different New Year's resolutions? Perhaps something more fun and tasty than the typical goal. Well here is a fun one that you and all your friends should share: We will visit at least five of the 20 new brewery openings in the Centennial State this January, February and March. New batches of deliciousness are being concocted across Colorado and who knows from which brewery your new favorite may come?

The Colorado Brewery List, which is constructed by our good friend Colorado Beer Geek, provided the following list.
January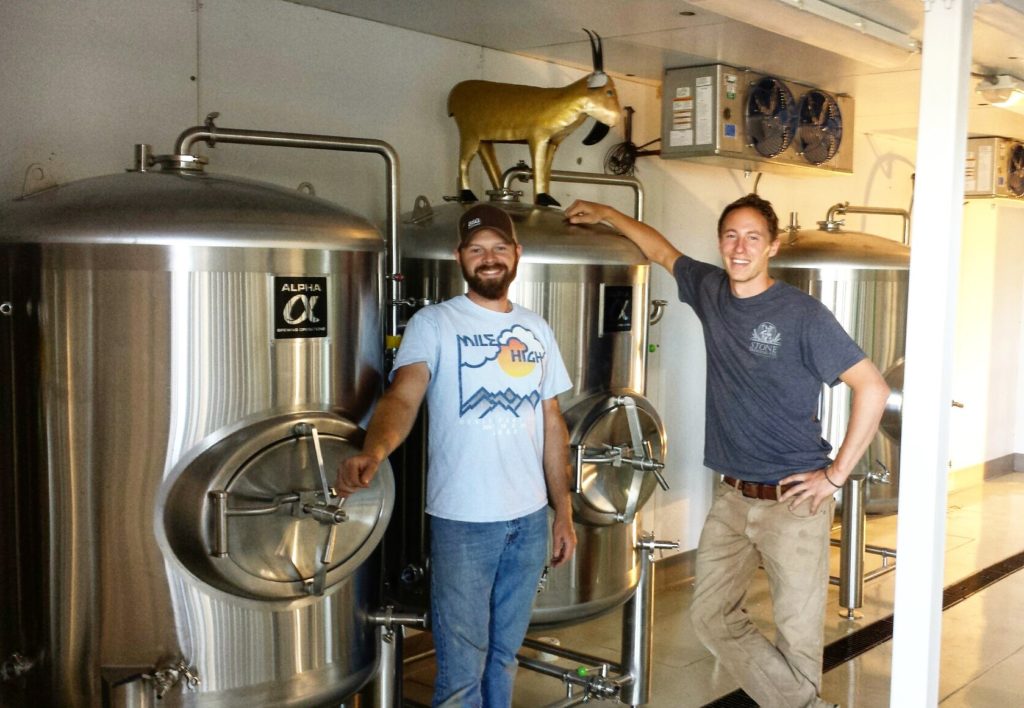 At College and Horsetooth resides Fort Collins' newest brewery, Gilded Goat Brewing, which aims to brew "bold yet balanced beers influenced by the Colorado lifestyle." Charlie Hoxmeier, the Chief Brewing Officer at Gilded Goat, received his Ph.D. in Microbiology from Colorado State University and stated the brewery will "open with a Bock, American Rye, Belgian Blonde, Barrel Aged Quadrupel, Kolsch and a dry hopped sour Pale." In the near future, Gilded Goat hopes to expand to 16 styles of beer.
The brewery also has a Chairholder program that's described as "a way for people to become small-scale financial supporters of the Gilded Goat while leaving a lasting legacy within the walls of the Gilded Goat taproom. A share of all proceeds will go to a charity determined by the Gilded Goat Bar Association." For $125 – $1000, one can secure a genuine opportunity to be involved with the brewery and receive great benefits.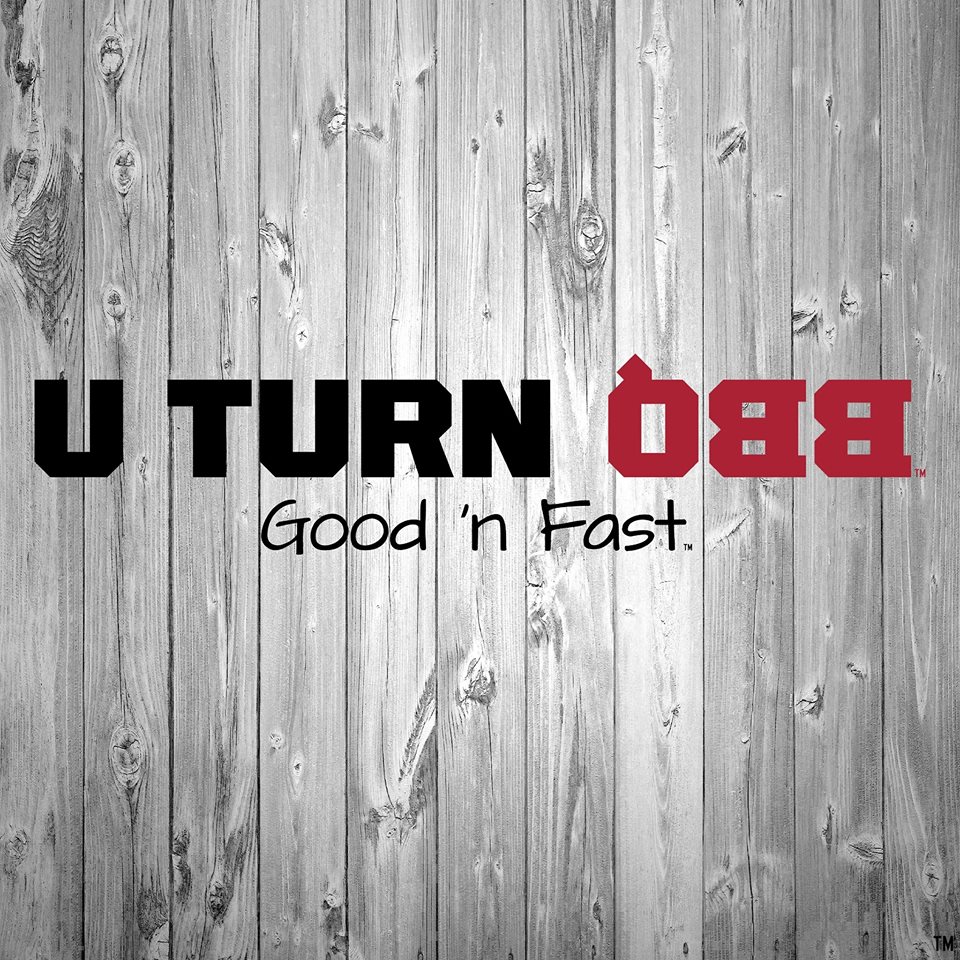 Are you ready for this? I don't think you are. You should sit down.
Uturn BBQ is a DRIVE-THRU brewery and BBQ brewpub! For its grand opening, Uturn notes, "People said we would serve beer & BBQ through a drive through window 'when pigs fly.' So for our opening, you'll see a flying pig." Uturn will also offer indoor seating. To start, Uturn will offer two beers; a Kolsch-style and an American Stout, which are designed to pair with Uturns menu. Both brews will be available on tap and in 12oz cans and will be available through the drive-thru window.
February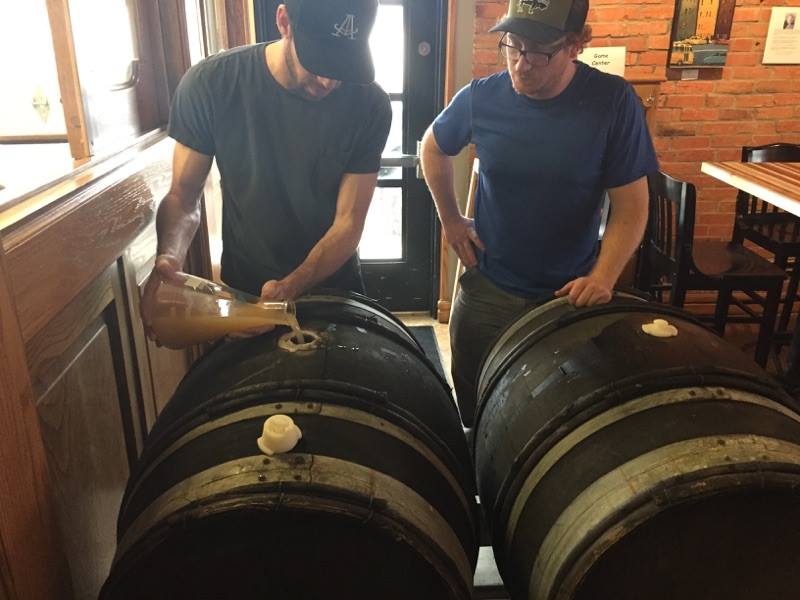 Philip Joyce and Eric Schmidt are opening this alternating proprietorship out of Powder Keg Brewing, According to Schmidt, the focus is on "small batch, experimental, oak aged beers, with an early emphasis on sours and saisons."
Basalt's first brewery locates at Summit Street and West Market Street. According to Capitol Creek's website, look for an "exciting menu for lunch & dinner as well as a full bar with a fun selection of cocktails & wine. And of course, we will be offering a great selection of hand-crafted lagers & ales, brewed right here at Willits."
Across the street from the historic Oriental Theater comes this exciting new brewery and sandwich spot. While the Grateful Gnome staff continues to work hard for opening, they collaborated with Cerebral Brewing on a special brew.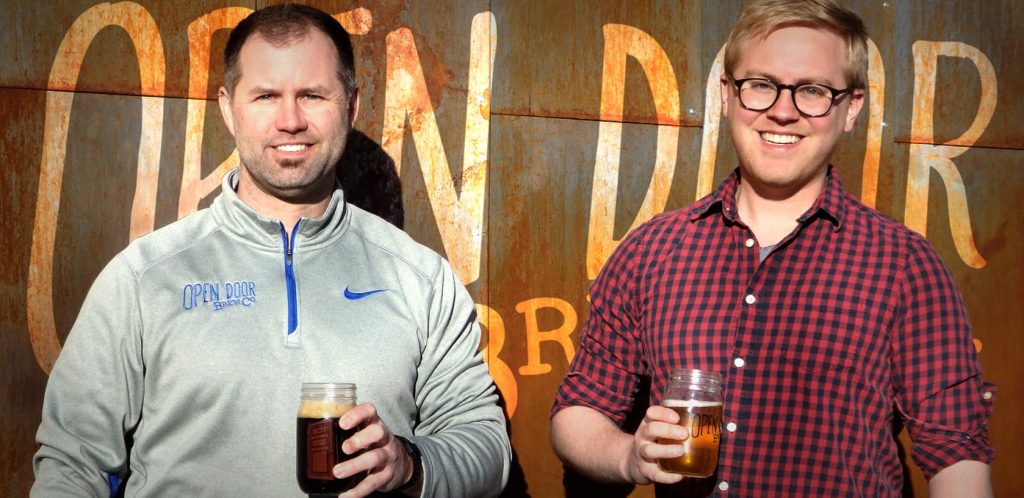 While it has been possible to find Open Door Brewing beer across the Front Range, Open Door will now open its taproom doors in Longmont near Highway 287 and Prospect Road.
On tap will be Open Door's three core brews:
Libertas – a pre-prohibition cream ale

Over the Moon – a milk stout

Short Arm – a Cretaceous IPA
In addition, for the opening, there will be:
Ubertas – an Imperial Pale Lager which is an Imperial version of Libertas and an anniversary

Coquettish Necromancer – a collaboration beer with Odd 13

A few other collaboration brews

Guest beers from Open Door's friends from around Colorado
Square Peg Brewerks joins San Luis Valley Brewing Company as the only craft breweries in Alamosa. Owners Derek and Mark are making big progress on reconstructing the brewery space; they hope to finish by January. They also said they "plan to open with a short list of beers."
This new spot to LoHi is putting on its final touches in hopes of opening in February. Located at 29th and Zuni, one of the last projects the brew team hopes to complete, and needs your help via its Kickstarter campaign, is renovating a sizable patio and adding some unique forest-like features to its taproom.

It appears the brewery will start with nine beers, all different styles.
March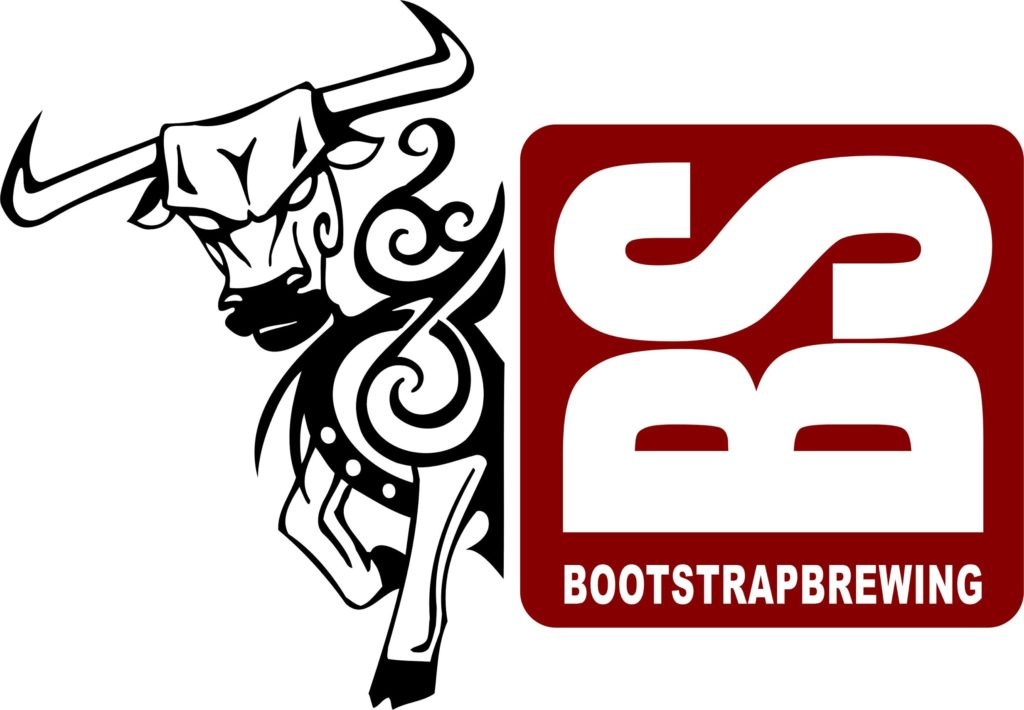 This Niwot-based brewery is adding a new production facility and taproom in Longmont. Founder Leslie Kaczeus said the new facility will "have more taps in Longmont" and will host "all of our core beers plus the ability to do some new projects."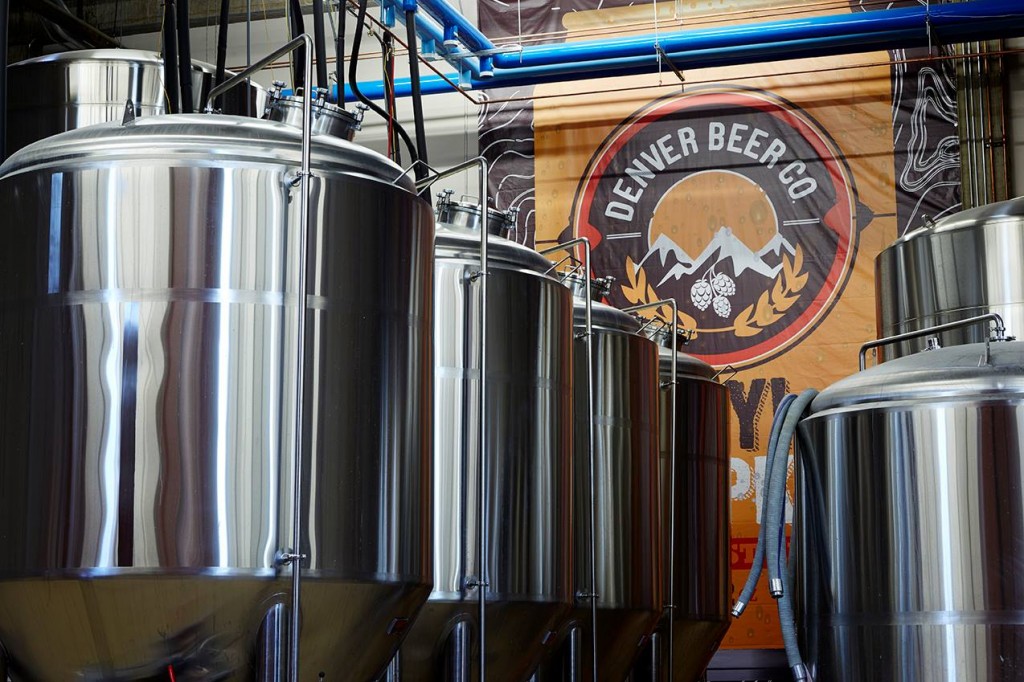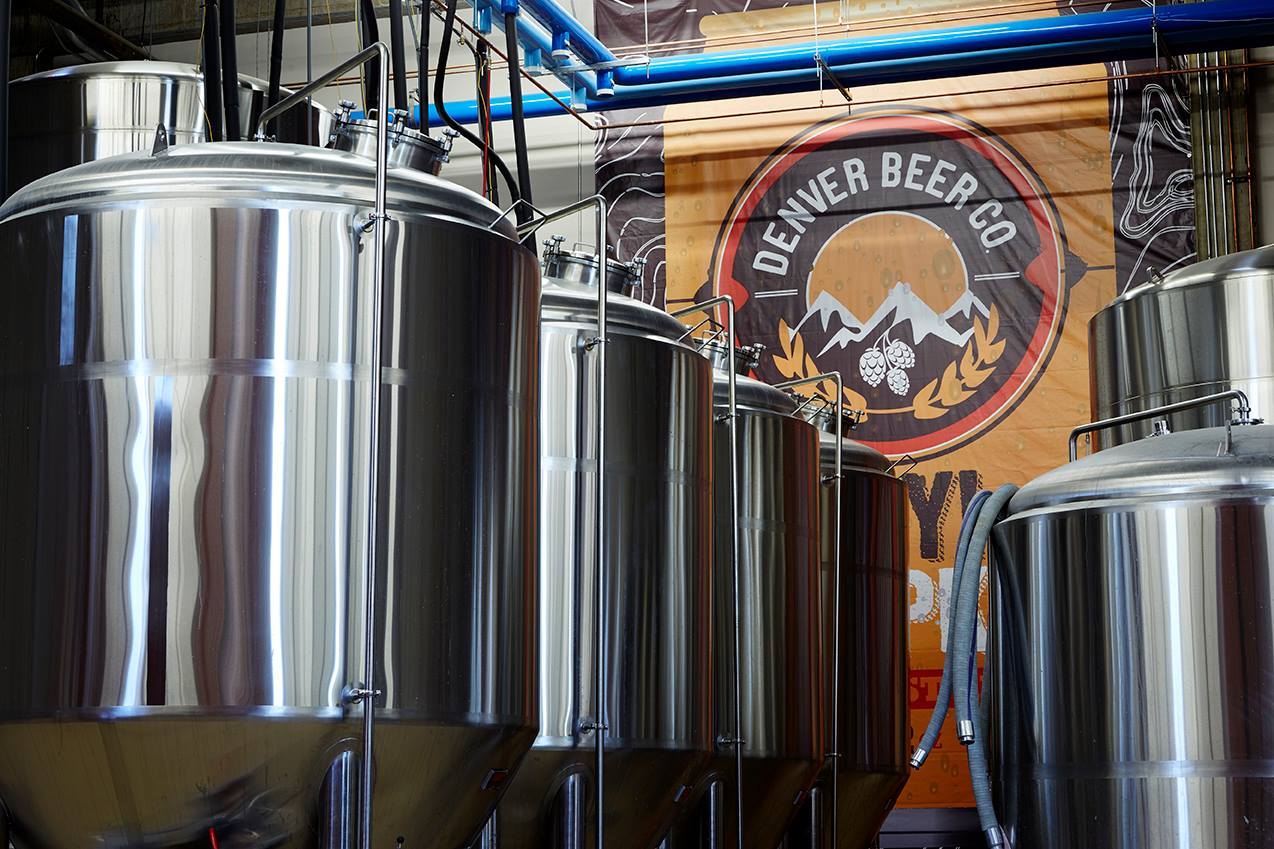 This Colorado-staple brewery continues to grow with a brand new space opening in Old Town Arvada. We should all expect a similar look and feel to its original location at Platte Street as this new facility takes over what was formerly the Craig Chevrolet Dealership.
The indoor space is approximately 4,350 square feet, which includes a tasting room with "long communal tables, large open garage doors, industrial finishes, and art from local artists." There will also be 1,500 square feet of outdoor patio space.
Located just one block east from the Aggie Theater, Freedonia Brewing will focus on German-style lagers brewed in "100 year-old all copper Jacob Carl Brewhouse following Germany's purity law for beer 'Reinheitsgebot.'"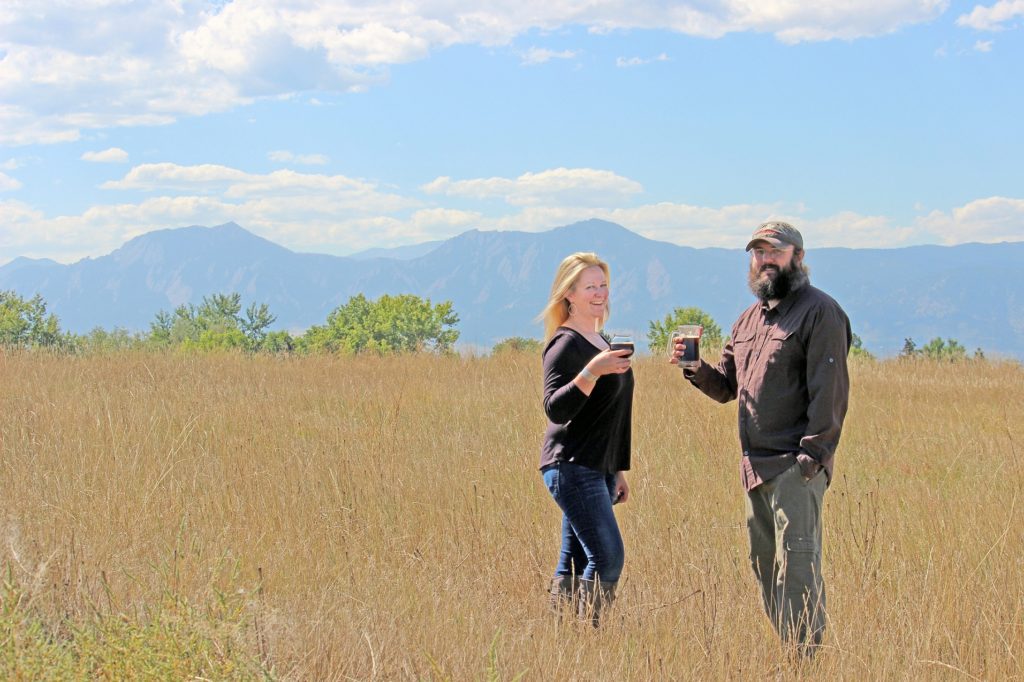 The northeast region of Boulder is getting a real treat. Gunbarrel Brewing boasts a 3,200 square foot taproom as well as an outdoor beer garden. The facility, in total, encompasses 20,000 square feet including parking and plenty of space for special events.
Gunbarrel Brewing Company is owned by Jamie and Marie Fox. Jamie is a homebrewing veteran and he received his education in Brewing Technology from the world-renowned Seibel Institute, as well as a Ph.D. in neuroscience. Jamie said, "We look forward to offering distinctive and innovative flavors to compliment what is already being offered in the area." 
Also, Gunbarrel Brewing Company will feature an on-site laboratory. "I will employ laboratory testing and strong quality-control mechanisms from day one," explains Jamie, "to ensure we are presenting our patrons with the best quality beer possible."
In the beginning, Gunbarrel Brewing's beer lineup includes:
Dirty Habit: a hazy double IPA that packs a wallop of aroma hops to balance out 102 IBU and 8.5% abv.

Queen City Saison: an exclusive, rare yeast strain and explodes with pepper, hay and hints of orange on a nutty spelt base.  

Philosopher's Daughter: a dark farmhouse ale loaded with cherries and intriguing notes brought on by brettanomyces.

Milo of Croton: a luscious foreign extra stout boasts a full bodied warmth encompassing strong notes of coffee, chocolate and stone fruit.

More will be announced as the opening draws near.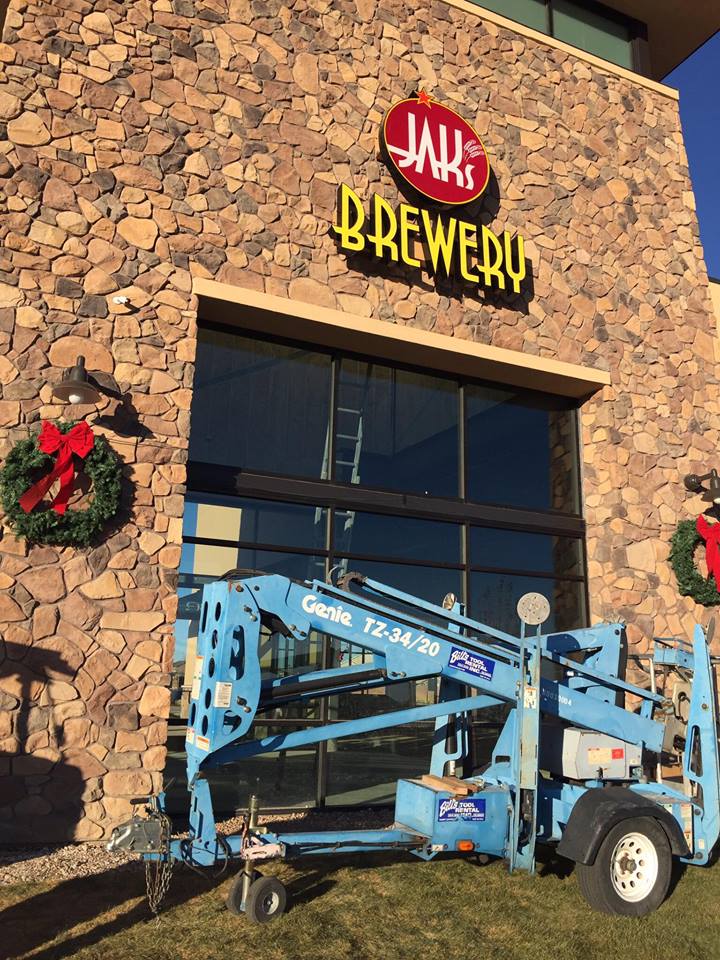 Just northeast of Colorado Springs, JAK's Brewing will open its second location in Falcon. JAK's Brewing is founded by Air Force veterans whose original location is found further north on Highway 24 in Peyton.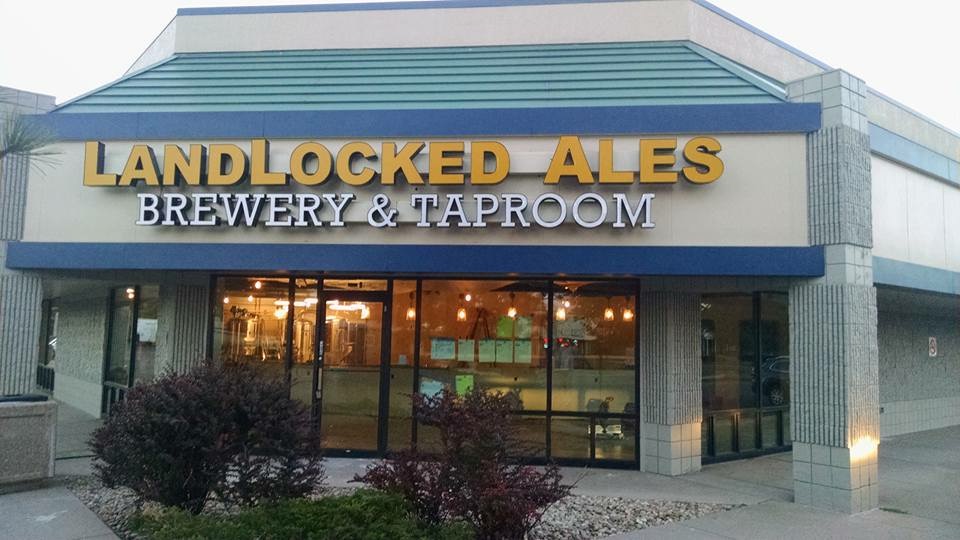 This Colorado-proud brewery is located on Wadsworth near Highway 285. Owners Tyler Burgei & Nick Stafford say their opening rotation will be "a koelsch-style, jasmine ale, porter, a couple IPAs, with rotating specials/seasonals." Expect most of their beers to be "low gravity" – around 4-5 percent ABV.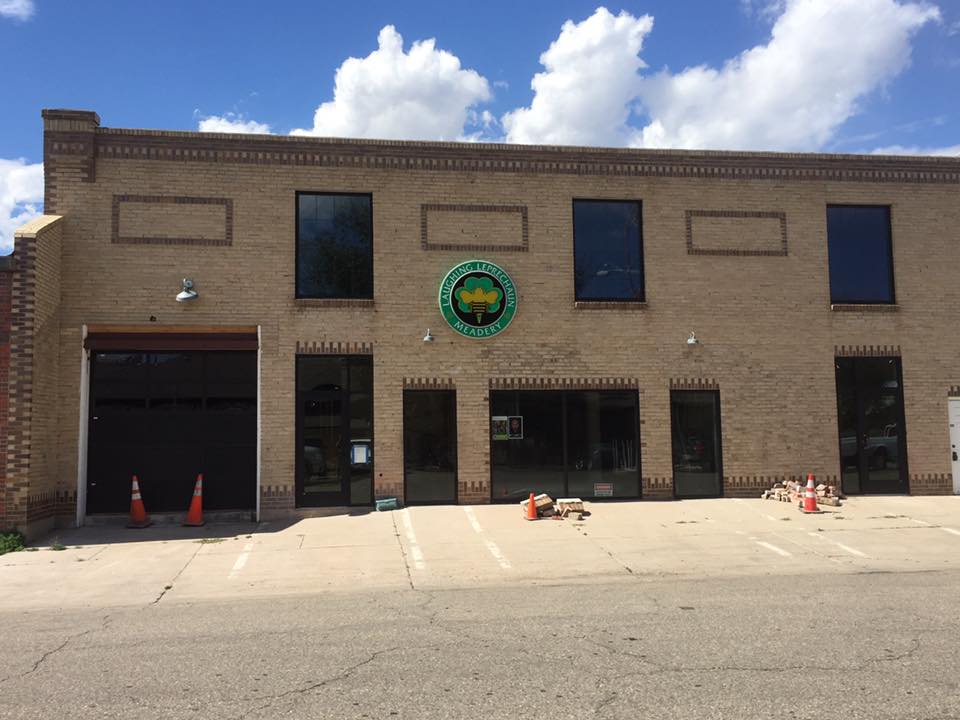 The Laughing Leprechaun Meadery is owned by Guy McConnell, who started crafting mead in 1992. He then learned how to run a beverage operation with his volunteering and employment at Grimm Brothers Brewhouse. When the meadery opens in March, McConnell plans to "start out with several carbonated session meads of various flavors – traditional varietal, melomel, metheglin, pyment, etc." Laughing Leprechaun will also have guest taps of craft beer and braggot.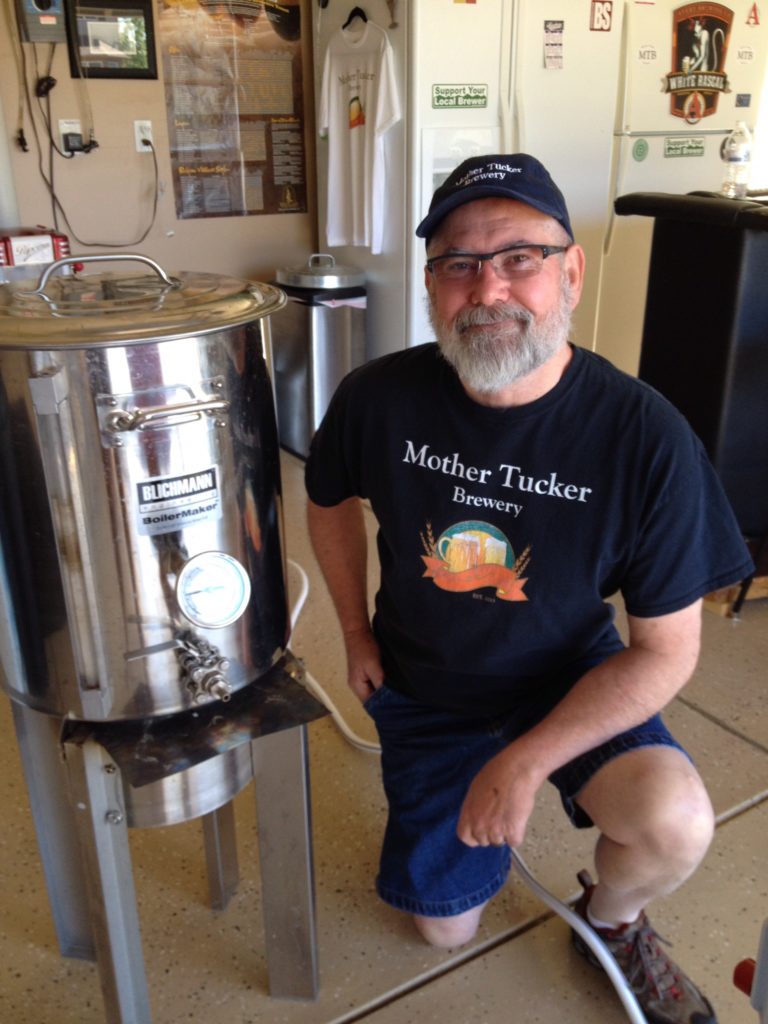 At 120th in Thornton, next to Godfather's Pizza, resides Mother Tucker Brewery. It will offer "a blonde, a cream, single hop IPA, double IPA, Belgian wit, German hefeweizen, farmhouse saison, and an imperial oatmeal vanilla stout."
Northman will be located at Main Street and Mesa Avenue. The brewery will be the fifth brewery in Montrose.
 In 2014 on Halloween night, Owner Joseph Terry was hit by a drunk driver. "Since this time I've embraced public transportation and decided that a location along the newly developed light rail would be ideal for responsible drinking." Thus, with the upcoming R-Line addition to the RTD Light Rail network comes Pale Rail Ale Station, conveniently located where the R-Line and A-Lines meet.
Terry's experience in brewing is lengthy. Terry comes with a culinary background and is also a farmer. Pale Rail Ale Station will use as much of the food offered from the animals and crops he farms. Terry says, "Everything from bread to ketchup will be made in house. Our dedication to quality ingredients and our easy access location will set us apart from other breweries."
Beer-wise, Pale Rail Ale Station intends to start quite small with a select set of core beers as well as starting a barrel-aging and souring programs.
Some of its beers are:
Cocaomotion Chocolate Stout

Hoboweizen with watermelon rind and orange peel

Raisin Tram Saison

Ryed The Rails Red Ale with Rooibos,

Pump The Brakes American Brown Ale with pumpkin and honey,

Polar Expresso Winter Warmer with coffee

Railcar Ale, a citrus shandy aged in brandy barrels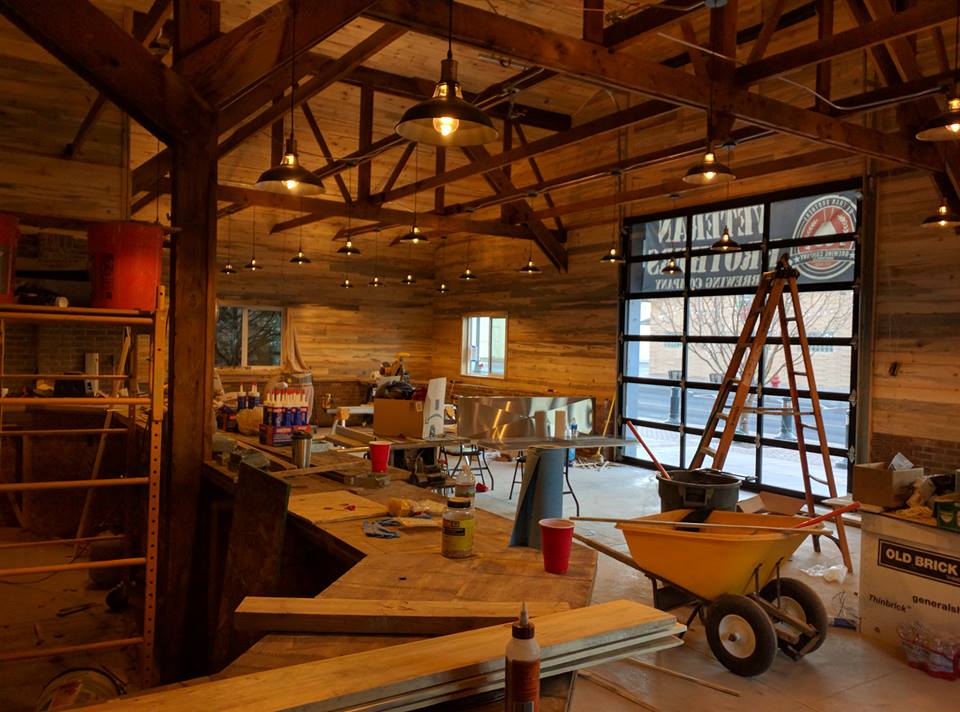 This crew of ex-Navy brewers hopes to open before March, if possible. The Veterans Brothers are Darren and Michael Echelberger and are excited to open their new space near 1st and Parish. With partner Casey Schultz, they are creating a comfortable environment using pine beetle kill wood and brick. The brewery plans to serve several different types of brews as well as wine and other cocktails. 
Veteran Brothers will be the first commercial brewery in Johnstown. 
Becoming the third brewery in this Southwestern Colorado city is WildEdge Brewing Collective. It plans to locate on North Market Street.
---