3 Comments
How Craft Beer Gave Back In 2016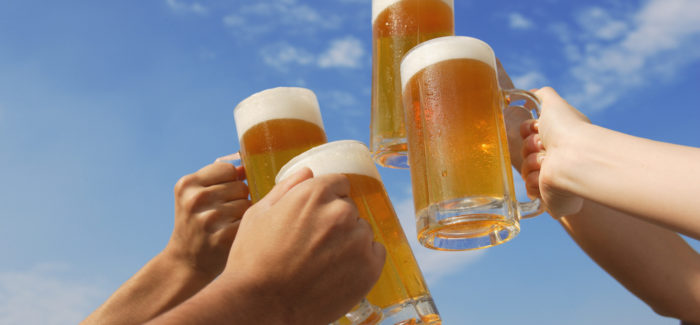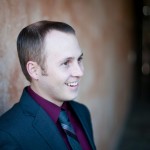 Photo courtesy of the Huffington Post.
Breweries are increasingly becoming integral centers of our communities by routinely providing fun, flavor, and festivities. In addition, they often serve as hosts for discussions of local issues and serve as a place to share information about local charities. Occasionally, breweries go above and beyond the call of duty by providing aid or money. Here are a select few of the many ways craft breweries gave back in 2016.
Water Donation
On January 16, 2016, the Obama administration proclaimed the Flint, Michigan, water crisis a federal emergency. In addition to the federal aid Flint received, support arrived from Oskar Blues Brewery. Partnering with Ball Corporation, Oskar Blues shipped 50,000 cans of drinking water to Flint from its Brevard, North Carolina, location.
For Oskar Blues, this now appears to be standard practice. When Colorado suffered devastating floods in 2013, Oskar Blues created its Can'd Aid Foundation. At the time, it quickly provided relief for residences near its headquarters in Longmont, Colorado. Since then, Oskar Blues delivered 38,000 cans of drinking water to South Carolina flood victims and 16,000 more cans to Texas tornado victims, both in 2015.
Dollar per Pint Donation
Next, a common and quick-to-launch initiative breweries utilize is a pledge to contribute one dollar for each pint sold.  When the night club shooting in Orlando occurred on June 12, people across the nation rallied together to support the affected families and communities. JDubs Brewing in Sarasota, Florida, donated one dollar for each pint sold for a week to a GoFundMe account for victims' families.
Specialty Beers
A highly effective technique breweries employ to support a cause in its community involves creating a special, limited-release brew where a portion or all of proceeds goes to a nonprofit charity. These types of initiatives are fantastic because everyone involved in the brewery is directly contributing to making the positive impact. A few of the breweries we witnessed creating a charity brew in 2016 include:
For the second straight year, Sly Fox Brewing Company of 

Phoenixville, Pennsylvania,

raised over $4,700 for the Schuylkill River Trail

through sales of its seasonal, charity-named SRT Ale. 

Petoskey Brewing Company

in Michigan (if you hold out your left hand, it is at the tip of your ring finger – just nearly at the very top of the mitt) created a coffee and donuts brown ale as its winter seasonal brew. Named Super Trooper, ten percent of the beer's sales went to

Michigan Concerns of Police Survivors (MI-C.O.P.S.). MI-C.O.P.S is

 a nonprofit that works with surviving families and co-workers of fallen officers. In addition, the beer used coffee grounds and donuts from nearby companies.

Thirdly, 

Hoppin' Frog Brewery

 in Akron, Ohio,

gave as a silent auction item for an American Cancer Society event

 the opportunity for two people to brew and create their own beer at the brewery. Each person who won the item donated almost $3,000 to brew. When the specialty brew was finished and bottled in bombers, $1 from each bomber sold over the next 30 days also went to charity.
"Beerdoir" Calendar
Next, when a brewer in Arizona had his wife tragically pass away from brain cancer, the brewer's friends and brewing community around stepped-up. They decided to create a "beerdoir" calendar to raise money to help the family with its medical expenses. The photo shoot was coordinated by Grand Canyon Brewing Company and Ballast Point. The calendar featured several bearded brewers posing in a boudoir style of photography with animal skins and beer barrels.
The managing parties plan to do the calendar for future years to raise money for other families in need.
Sponsorship Exchange for Donation
Following, Yellowhead Brewing Company in Edmonton, Alberta, conducts a pretty unique initiative. The brewery will lend its support for a band through a sponsorship of merchandise, discounted beer for events, and industry advice. In exchange for the sponsorship, a band needs to perform gigs at charity events — not a bad way to help out two groups at once.
Collaboration Beers
Similar to specialty beers, a collaboration libation can cause a charitable celebration situation! In October, three South Dakota breweries created the JY6 Oatmeal Pale Ale, a specialty brew that raised money for the Jorgen Yde (JY6) Foundation. Fernson Brewery, Hydra Beer Company, and WoodGrain Brewery created the special brew and sold it at each of their taprooms. The JY6 Foundation received 50 cents for each pour and the brewery that sold the most pours was awarded a trophy.
Pop-Up Beer Garden
Next, Lagunitas Brewing Company from Petaluma, California, set-up a pop-up beer garden at Ghirardelli Square in San Francisco. Thursdays through Sundays throughout the 2016 summer, Lagunitas sold its beers with fifty percent of proceeds going to a variety of charities. The tent held live music, complimentary pretzels & peanuts, and guests could also bring in outside food.
Competition
Finally, another great way to raise money is through good ol' fashioned competition. Colorado breweries Living The Dream Brewing Company and Strange Craft Beer Company challenged one another to see who could raise most money for the National Sports Center for the Disabled (NSCD). They created a three-part competition, aptly named the IPA Throwdown.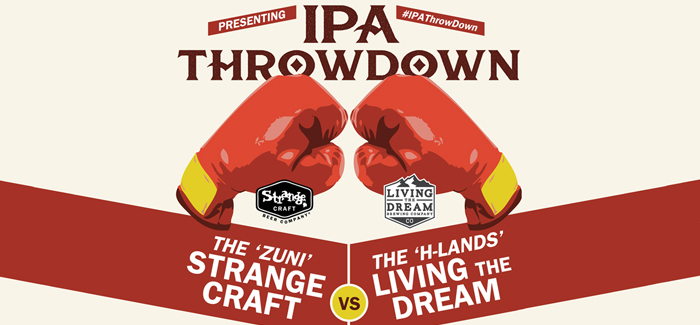 Part one of the competition consisted of a IPA pint selling competition over a two-week period. On the final night, both breweries hosted a silent auction. The brewery that raised the most money at their silent auction would win the second round of the IPA Throwdown. Finally, the brewery that sold the most pints on the final night took the third round.
In the end, the biggest winner was the NSCD, who received a near $4,000 donation to support its programs. As for the competition, Living The Dream sold the most pints overall. However, Strange Craft raised the most money at their silent auction and sold the most pints on the final night. Strange Craft now holds a real IPA Throwdown championship belt.
---
All in all, many breweries do quite a bit to help those in a time of need, as well as support an array of charities. We greatly appreciate their support and look forward to another year of creating a successful community together.
If you know of any great ways breweries gave back in 2016, please share in the comments below.
---