No Comments
Brewery Showcase | Real Ale Brewing Company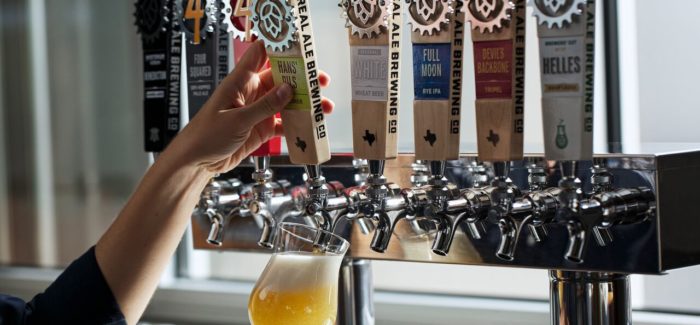 Real Ale Brewing Company has just celebrated 21 years of brewing beer in the Texas Hill Country — and they don't show any signs of slowing down. The Brewers Association recently posted the Top 50 Craft Breweries in the US by sales volume and Real Ale made the list at number 49. It's impressive for a brewery whose motto is "unavailable in 49 states". That's right, you can only enjoy the popular Firemans #4 or a unique small batch Mysterium Verum release in the great state of Texas. Recently, the brewery announced the launch of the Real Spirits Distilling program that includes Hill Country Signature Whiskey, Grain to Glass Gin, and the highly limited first batch of Single Barrel Whiskey only available at the Real Ale Taproom.
I met with owner and President, Brad Farbstein at the picturesque brewery in Blanco, TX to talk about the history or the brewery, how it survived Austin's "beer bust" and what's on the horizon for this dynamic brewery.
It Started in a Basement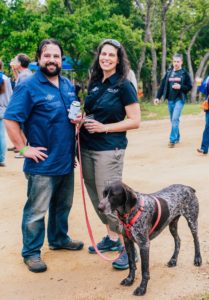 Brad attended the University of Texas and was an avid homebrewer. At that time, Celis Brewery was operational under Pierre Celis and Brad would take the tour almost every week, "I went so often that at some point they finally told me that I couldn't come back unless I brought someone with me," he mused.
Once out of college, Brad knew he wanted to work in the beer industry, and after some persistence, he landed a job as the St. Arnold's sales representative in Austin, "I called them every Monday for six months straight," he recalled. From there he took a job with a small distributor and that is how he met Phillip and Diane Conner of Real Ale. Brad spent every weekend out in Blanco helping the Conner's brew and bottle Real Ale beers in the cramped basement of an antique shop. One day Phillip decided to sell the brewery and Brad immediately offered to buy it. He had a small inheritance that he invested in a new "hippy" grocery store IPO — now known as Whole Foods. He and the Conner's worked out a deal and in June of 1998, Brad took over Real Ale operations.
Surviving the "Beer Bust" of the Late 1990s and Early 2000s
In the late 1990s and early 2000s Austin began to see several brewery and brewpub closures: Celis Brewery, Waterloo Brewing, the Bitter End Bistro and Brewery, and Copper Tank Brewing Co. to name a few. The once burgeoning craft beer market became more competitive than ever. I spoke to Brad about those days and what he did to keep the brewery operational during that time.
The beer community in Austin is still a close knit group, but it all started with Brad, Chip McElroy and Brian Peters of Live Oak Brewing Company working together in what Brad calls "coopetition" during those early years.
Brad explained, "in those years we focused on slow growth and small overhead. I never looked at the books, so I never gave up or lost my focus. If I had, who knows where we would be. We worked through eight years of slow growth, gaining tap handles slowly but surely."
In 2002 the brewery released Firemans #4 and that lead to a new wave of growth for the brewery. Tim Schwartz of the former Bitter End Bistro and Brewery joined the team in 2004 to lead brewery operations. According to Brad, "there are four main pillars that have guided the brewery to being an independently family owned success story: quality, consistency, value and innovation."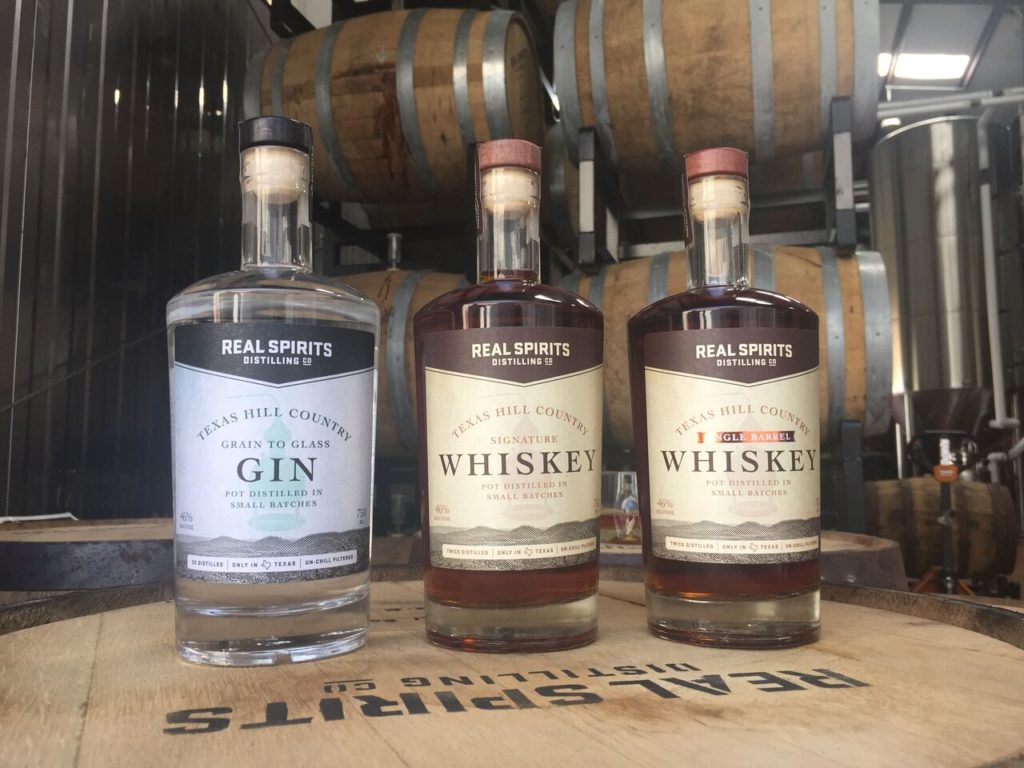 The Future is Bright
Real Ale continues to innovate through new mainstays like like Axis IPA and Pinsetter Amber Lager, creative small batch beers from the Brewer's Cut series and the highly sought after Mysterium Verum releases, and now a distinctly unique distillery program, Real Spirits Distilling. On top of that, the brewery is undergoing yet another expansion that began in March of this year to include a three-story building housing a 120BBL Browncon five vessel system.
When asked if Real Ale will ever expand outside of the state of Texas, here's what Brad had to say: "We know a lot about Texas, we don't know crap about New York or California. We also don't want to contribute to the carbon footprint that comes with wider distribution. We don't filter our beers and don't want to change our profile to sell more beer. Personally, I would like to see more breweries become bigger players in their own market and not just produce beer to get volume and get something on the shelf."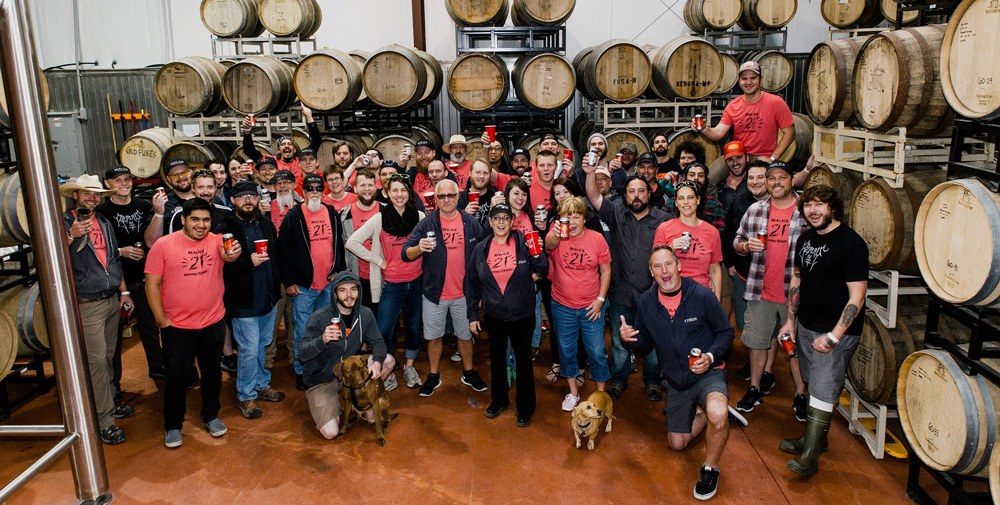 Cheers to our friends at Real Ale. Whatever your future may be, we're eager to find out more.
---