No Comments
Ponysaurus Brewing Co. | Bière de Garde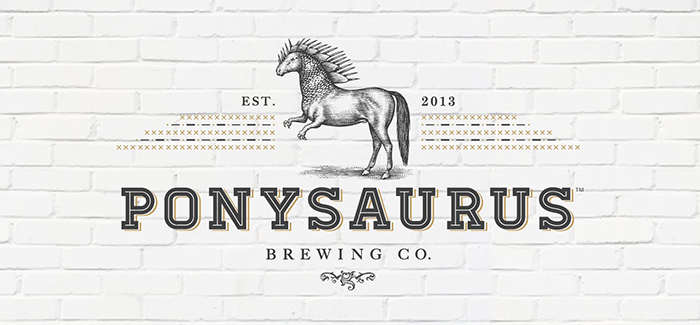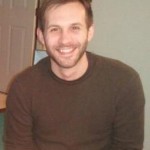 Featured image courtesy of Ponysaurus Brewing
ABV: 6.3%
How many of you have tasted a bière de garde? I bet not many. Up until recently, I was included in that bunch. Truthfully it's not the most common of beer styles in the U.S., and in North Carolina, it's even rarer. As a matter of fact, I can think of only one brewer (no doubt there are more) who produces this style of beer: Durham's own Ponysaurus Brewing Co.
As a quick history lesson, the bière de garde style (French for "beer for keeping") is a sort of strong pale ale (although the style can be brewed using lager or ale yeasts) that is similar to a saison. Unlike saisons, this style has none of the spice, but instead relies on a rich malty profile that is often sweeter than its saison cousin, to attract enthusiasts. Historically, they were brewed in spring or winter to avoid the hot and unpredictable summer weather, and stored until people were ready to drink them. Their color ranges from blonde to lighter brown, depending on the three common variations—blond (blonde), brune (brown) and ambrée (amber).
THE BEER BEER WOULD DRINK IF BEER COULD DRINK BEER
Ponysaurus doesn't depart far from this formula but they do, both inside the can and out. One of my favorite aspects of Ponysaurus is their tongue-in-cheek attitude. The iconic mascot, the elusive ponysaurus, adorns every can.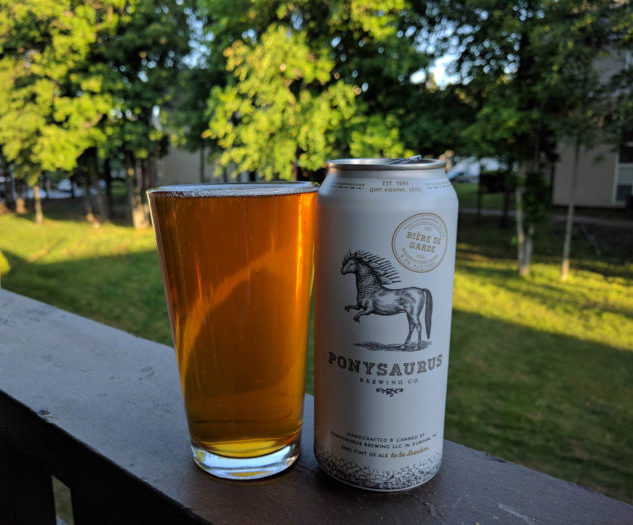 With it comes a few choice phrases. For example: "I am beer. Hear me roar-neigh." In describing their beer, a tongue twister: "The beer beer would drink if beer could drink beer." As a sort of motto: "We believe: beer is delicious. Delicious is good. Good is nice. Nice is fun. Fun is exhausting. Exhaustion is thirsty. Time for a beer? Beer is delicious." That last one reminds me of a scene in Parks and Recreation. "Time is money. Money is power. Power is pizza. Pizza is knowledge. Let's go."
Despite their facetious antics outside the can, inside is all business. Ponysaurus' Bière de Garde pours smooth with a bit of bubbliness near the end that dissipates almost immediately. Depending on the light, the color is somewhere between straw and burnt caramel, but I find it leans to the latter. As far as smell goes, the can suggests we'll find hints of pear, almond and vanilla. Honestly, I don't pick up on all that. Maybe vanilla and a bit of pear, but the almond is lost on me. I'm not even sure what almonds actually smell like, if anything. What I do pick up on is the malty sweetness and a suggestion of spice. It's a smooth, medium-bodied beer, that finishes on the dry side. It has a caramel sweetness with spice from the rye malt that is grouped in with the barley, wheat and oat malts. The taste is true to the style.
If this ends up being your first bière de garde, you won't regret it. In advance, welcome to the club.
---