No Comments
Event Preview | Get Ready for a Rendezvous with Brews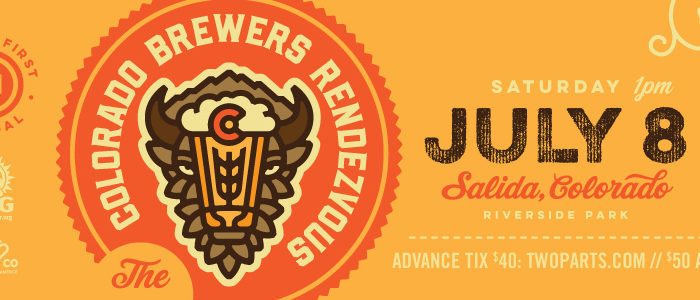 Most beer lovers assume beer fests are for them. Like the liquid smorgasbord is a thank you gift for being loyal craft beer fans. But the Colorado Brewers Rendezvous wasn't originally intended for you, the beer drinker. Don't get me wrong, you're invited now, you're more than welcome, but initially it was just an annual membership meeting of the Colorado Brewers Guild. When a bunch of brewers gather to rendezvous, though, it's going to be a party. And parties are meant to be shared.
So 20 years ago when the CBG chose Salida for their reunion/meeting because of its laid-back vibe and spectacular natural beauty, the town got into the spirit and created the Salida Beer Festival. It went so well, the two groups decided to team up, change the name and continue the tradition. Now it's evolved into a dual fundraiser for the Heart of the Rockies Chamber of Commerce and the non-profit CBG. As protector and promoter of Colorado craft breweries and brewpubs, CBG sponsors several other events, as well. But even in a state dripping with them, this event has become Colorado's best beer fest. CBG members say they look forward to this one more than any other. I do, too.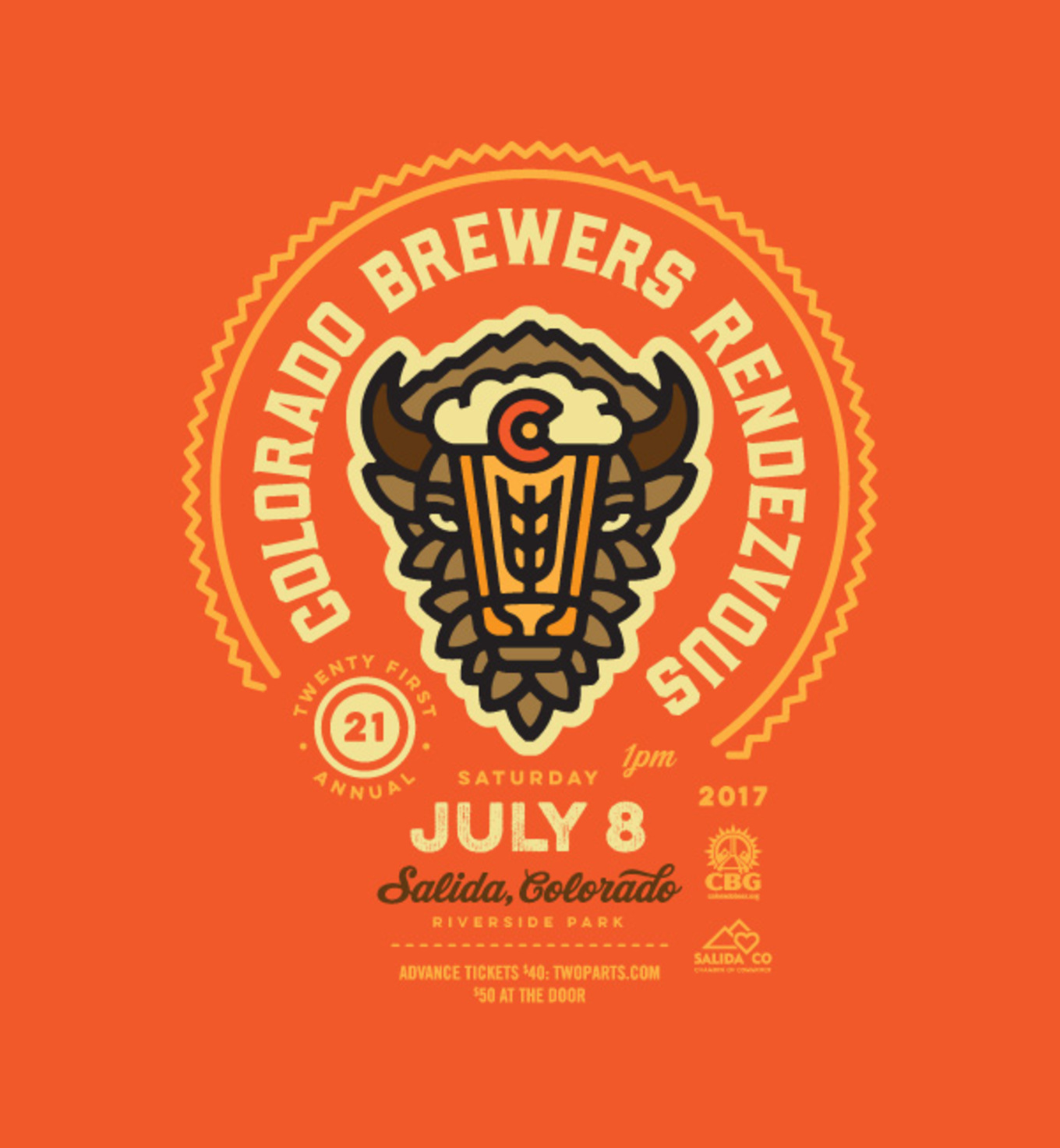 I've been coming to this event since 2008; even before I knew how to string a pretzel necklace or that it's cool to dress up in a banana costume or wear a wig and mismatched knee socks. This day-drinker's delight just keeps getting better every year, too. More food vendors, more live music. I'd say more fun, but it had that going for it at 100 percent from the start.
Sure, there are 75 participating breweries and 300 possible samplings (more than you can visit in four hours, believe me), but let's give the setting the credit it deserves, too. The outdoor Riverside Park venue is idyllic. The shade of countless 100-year old towering trees keeps things cool (that and the mountain altitude, of course). The Arkansas River rushes by and the west view is dominated by 14ers so close it's like you can reach out and touch them.
The town itself charms and relaxes at the same time. Salida's artsy historic downtown is full of independently-owned restaurants, bars, boutiques, all within walking distance of each other. After the beer fest, the party continues at bars like the Victoria Tavern, Benson's Tavern, and the Boathouse Cantina. All four craft breweries in Chaffee County — Elevation Brewery, Eddyline Brewery, Soulcraft Brewery and Moonlight Pizza Brewery — are creating new brews just for this epic event. I highly recommend staying the weekend to check out this amazing area.
$40 in advance ($50 at gate)
Entry includes a commemorative pint glass.
21st Annual Colorado Brewers Rendezvous JULY 8
Salida, Colorado 1-5 p.m.
Participating breweries: 105 West Brewing Co, 4 Noses Brewing, Avery Brewing Co., Barrels & Bottles Brewery, Black Bottle Brewery, Black Shirt Brewing Co, LLC, Bonfire Brewing, Boulder Beer, Brewery Rickoli LTD, Bristol Brewing Company, C.B & Potts, Cannonball Creek Brewing Company, Caution Brewing Co., Cerberus Brewing Co., Cerebral Brewing, Chain Reaction Brewing, CO-Brew, Comrade Brewing Company, Crestone, Crooked Stave, Crow Hop Brewing Co., Ltd., Dillon Dam Brew,, Dry Dock Brewing Co., Durango Brewing Co, Eddyline Brewing, Elevation Beer Company, Epic Brewing Company, FATE Brewing Company, Fermaentra, Florence Brewing Company, Fossil Craft Beer Company, Gordon Biersch, Gravity Brewing, Great Divide Brewing Co., Grimm Brothers Brewhouse, Grist Brewing Company, Horse & Dragon Brewing Company, Jagged Mountain Craft Brewery, Joyride Brewing Company, Kokopelli Beer Company, Left Hand Brewing Company, Liquid Mechanics Brewing, Living The Dream Brewing, Moonlight Brewery and Pizza, Odd13 Brewing Inc, Odell Brewing Company, Odyssey Beerwerks, Oskar Blues Brewery, Our Mutual Friend Brewing, Ouray Brewery, Pagosa Brewing, Periodic Brewing, Phantom Canyon, Pikes Peak Brewing Co., Pug Ryan's Brewing Company, Ratio Beerworks, Resolute Brewing Co., Riff Raff Brewing Co., San Luis Valley Brewing Company, Sanitas Brewing Company, Ska Brewing, Smiling Toad Brewery, Soulcraft Brewing, Station 26 Brewing Co., Steamworks Brewing Co., Storm Peak Brewing Company, Strange Craft, Telluride Brewing Company, Three Barrel Brewing Co., Upslope Brewing Co., Ute Pass Brewing Company, Vail Brewing Company, Very Nice Brewing Company, Wibby Brewing, Wild Woods Brewery, Wit's End Brewing Company, Wonderland Brewing Company, and Zwei Brewing Co.
---