No Comments
St. Boniface Craft Brewing Company | Hegemony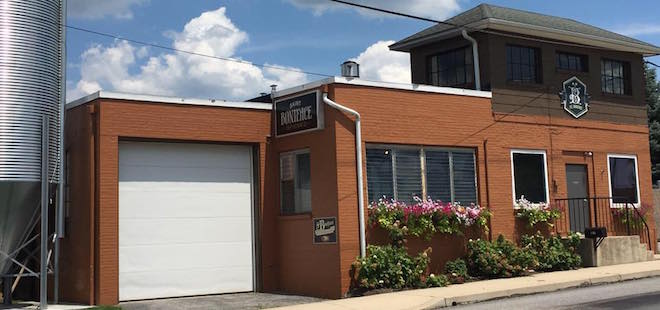 On a busy stretch of US-322 in the small town of Ephrata, Pennsylvania, you will find St. Boniface Craft Brewing Company. Named for one of the many patron saints of brewing, they have been creating high-quality, locally beloved beers since 2010. Now, you might think that it's a little too hot to be drinking stouts (and normally I'd agree), but St. Boniface's cool, dimly lit taproom creates an atmosphere that yearns for a good stout. Luckily, St. Boniface's Hegemony quells this primal need beautifully.

By definition, hegemony is the politico-military dominance of one state over another. If there is one thing that the flavors in this American-style imperial stout do best, it is dominate. Hegemony pours a deep black and has a thin, quickly dissipating tan head. Aromas of coffee, roasted malt, chocolate and milky sweetness makes this stout very pleasant to sniff. A sip reveals roasty coffee notes, which quickly yield to a subtle chocolate sweetness. As you swallow, you may notice a very subtle hop bitterness, which comes from the addition of Centennial hops. The strength and complexity of these flavors make for a drinking experience that is both interesting and satisfying.
ABV: 8.0%
Hegemony is a year-round brand that is sometimes canned or bottled, but your best bet is to have it fresh from the tap in St. Boniface's taproom.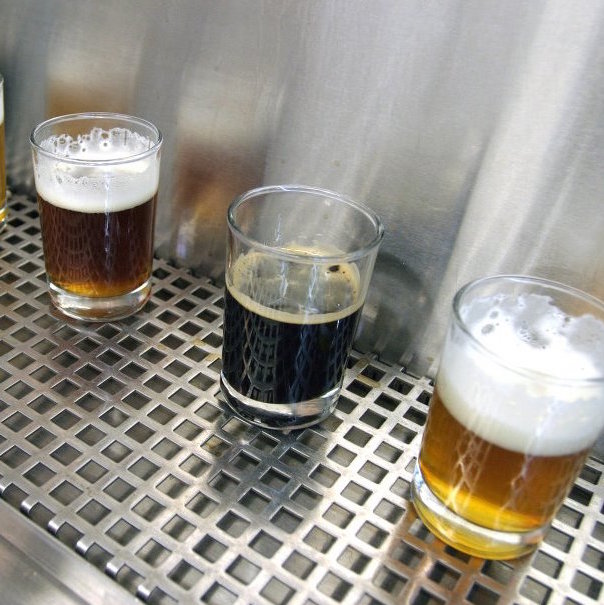 Personally, I don't think that I would want to pair this beer with anything. It is a beautiful sipper that does quite well on its own. However, if you do decide to have it with a meal, Hegemony begs to be paired with Old World, working class meals like rich beef or venison stews, corned beef and cabbage or meat pies. If you are the kind of person who enjoys an espresso with dessert, you might also like pairing Hegemony with a beautiful slice of chocolate cake, or even a simple dish of vanilla ice cream. If you are feeling particularly naughty, try making it into a float!
Long before the science of brewing and fermentation was widely understood, brewers would invoke the names of Saint Boniface, Saint Augustine of Hippo, Saint Arnold of Metz and Saint Barbara to bless and protect their brews from evil spirits and witches. St. Boniface Craft Brewing Company, which bears the name and symbol of one of these patron saints, definitely had some divine protection over their tanks of Hegemony.
Featured Image Credit: St. Boniface Craft Brewing Company (via Facebook)
---