No Comments
Rockmill Brewery | Tripel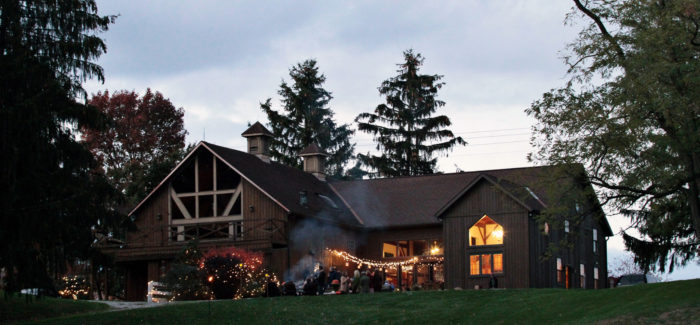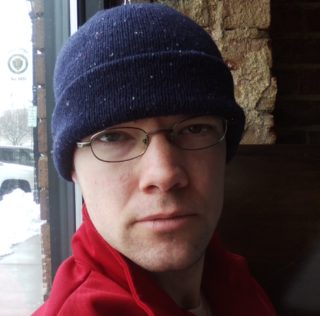 Ask most people to picture Ohio, and they'll probably think of flat farmland covered in soybeans and corn stretching for miles toward the horizon and broken up only by farmhouses and small towns. That's an accurate enough image for much of Ohio, but as you head toward the southeast corner of the state, the landscape becomes something else entirely. This region is hilly and rugged, wooded and more wild than the tamed crop lands of the rest of the state. These are the foothills of the Appalachians, and this region of the Buckeye state feels like it has more in common with its neighbors, Kentucky and West Virginia, than its does with the rest of Ohio.
Half an hour southeast of Columbus, where these hills begin and the land rolls and dips but hasn't quite given itself fully to the mountains just yet, hides one of Ohio's best breweries, and one of the best producers of Belgian abbey and farmhouse style ales anywhere in the country.
Rockmill Brewery is located outside Lancaster, Ohio, and it takes a few turns on backcountry roads to find their rural property. Housed in a restored horse barn and farmhouse, the brewery taproom is one of the most beautiful and tranquil settings to enjoy a beer that you can imagine. Sprawled throughout two stories of winding, connecting rooms full of quiet nooks, cozy chairs and rustic tables, you could spend days here and have every beer in a new place with a new perspective. Warm, antique wood and bright windows make this a taproom a place you'd want to move into permanently. Outside the taproom wait gardens of flowers, chairs under trees and a tumbling property that includes a pond, a stream, a small chapel and open spaces to breathe and relax. It's a beer drinker's paradise. Rockmill is cultivating something good here, and it's about more than just the beer.
The beer, however, is uniformly excellent, and showcases the same rustic elegance of the brewery's facility. Across a portfolio of farmhouse and abbey styles, Rockmill's brewmaster and owner Matthew Barbee wields a graceful hand to combine subtlety and complexity. Where many American brewers struggle to wrangle expressive Belgian yeast, especially in higher gravity beers, Rockmill makes them sing.
Rockmill Tripel sits at a sizable 9% ABV, but hides its booze under lush flavors and textures. Full-bodied and creamy, this tripel showcases Barbee's skill with his house yeast, which imparts a gentle apricot aroma and flavor, along with subtle notes of dried stone fruit and a mild peppery spice. The impression of sweetness is held in check by a padded backbone of grassy hops that provide the perfect level of bitterness without ever becoming sharp. The fatigued blue label on textured paper — featuring the horse silhouette from the brewery's label, a pasture and a barn in the background — perfectly evokes the beer's birthplace and the balance of rustic and elegant that defines everything Rockmill does.
There are better known Belgian tripels out there, and many that were first brewed long before this brewing team put down roots in southeast Ohio seven year ago, but few approach the quality and sense of place that come from every bottle of Rockmill Tripel.
Feature image courtesy of Rockmill Brewery
---