No Comments
Fast Facts on Corridor Brewery & Provisions' First Canned Beer: SqueezIt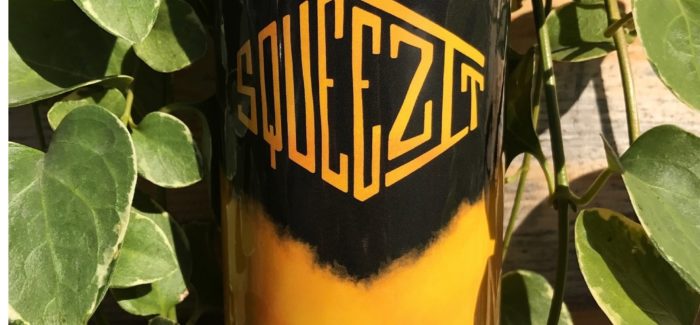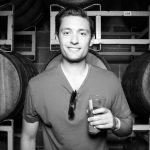 When I first moved to Chicago in 2014, DryHop Brewers was the first brewery I visited, as they had just started as well. Now, more than three years later, the folks at DryHop and its sister brewery, Corridor Brewery & Provisions, have become a staple of Chicago's Northside. As you grow up, you change; for breweries, that usually means expanding distribution and moving into new packaging, which was why I was excited to hear that Corridor plans to release their uber-popular SqueezIt Double Dry Hopped Double IPA in 16oz cans.
If you've perused either Dryhop or Corridor, you've probably tried one of its popular hazy IPAs. Head brewmaster Brant Dubovick embraced the hazy trend early on and garnered instant results, as the NE-style IPA releases (15 in total) consistently sold out. Now, with Corridor's 2-year anniversary on the horizon, Brant and team have decided to put a stake in the ground by canning their first beer: SqueezIt, a deliciously fruity and flavorful Double IPA enveloped in haze. It's an exciting time for the brewery and a shrewd moving giving SqueezIt's cult-like following in the Southport and Lakeview neighborhoods. Here is what you need to know about the beer release.
Beer League sign ups start tomorrow at 6pm! Only 50 new spots available. Renewing? You have until 11/17 https://t.co/MmphR3cMRg pic.twitter.com/nN13d6dEEE

— Corridor Brewery (@CorridorChicago) October 16, 2017
Fast Facts
Beer Name: SqueezIt DDH Double IPA, 8% ABV, 45 IBU
Packaging: The beer will be available in a 4-pack of 16oz cans
Release Details: Thursday, Oct 19 at 12:00 p.m. 100 units will be available
Distribution: Only available at the Corridor taproom
Price: $18 per 4-pack (with tax)
Future Releases: According to Corridor, they will release new batches every three weeks, starting with variants of SqueezIt (Mosaic & Citra + different hops)
Are you excited as I am for Corridor's first foray into cans? Let me know in the comments below. Cheers!
---