One Comment
First Look: Oskar Blues LoDo Marries Music & Beer in Downtown Denver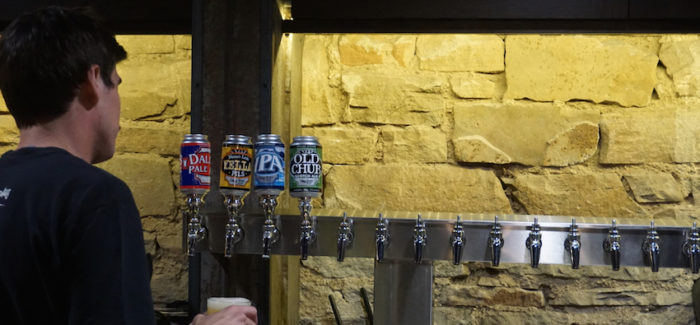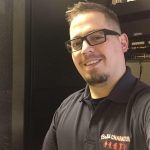 I am not a fan of Market Street.
Chalk it up to too many nights downtown where one of my friends convinced me to go to the latest trendy club and by the end of the night, I have spent too much money on drinks, got mean mugged by a ton of bros, and had multiple women literally look through me on the dance floor. Short, glasses, and a beer belly doesn't attract women as well as every romantic movie I have ever seen where the awkward guy can steal five minutes of intelligent conversation with the woman to eventually convince her that he is funny, sexy, and charming. Nope. I'm the guy that hangs out at breweries off Broadway or tap houses off Blake and avoids downtown.

Until tonight.
I arrived around 6:30pm and parked in the lot down the street for $10, then walked a few blocks to preview the upcoming Oskar Blues LoDo (downtown) location. This is Oskar Blues' second foray into downtown Denver, since first planting their CHUBurger flag in RiNo last year. Located in what formerly housed Crocs, an Ohio State alumni sports bar, the bar bookends a set of narrow brick buildings that include Two Fisted Mario's Pizza and Double Daughters. This isn't the part of town I typically frequent, but neither was RiNo three years ago.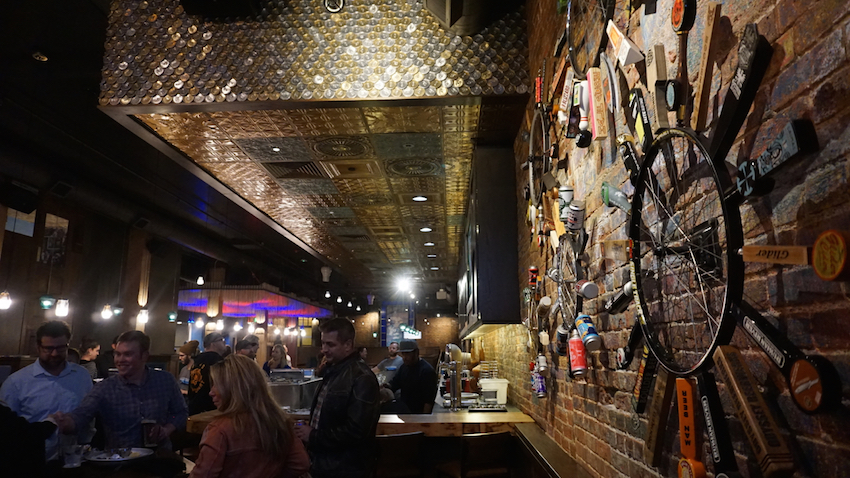 Upon arriving, I quickly noticed the expansive bar that runs almost the entirety of the upstairs room. To the right of the bar was an equally attention grabbing wall installation comprised of tap handles attached to four spinning bicycle wheels of various sizes, that drew comparisons to something you'd find at New Belgium's Liquid Center in Fort Collins. This serves to display beers that have been on tap, common for a taproom. After watching the tap handles spin for too long, I walked to the back where an expansive dining area sits under hundreds of illuminated drumsticks paying homage to Oskar Blues' musical ties. Touches like this and the crowler top-tin finish above the upstairs bar brings Oskar Blues LoDo a heightened experience that clearly show no expense was spared in transforming the space to fuse Downtown Denver and the Oskar Blues brand. From the dining area guests can look into an open kitchen that pipes out free smells of southern creole-inspired eats.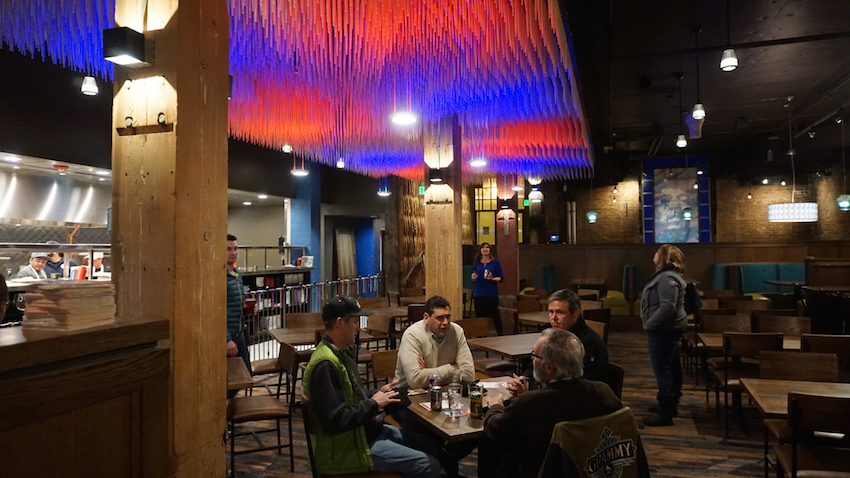 After awkwardly dancing with one of the cooks as I tried to move out of his way, we continued the tour to the basement bar. This is where the building became special for me. Picture walking into the basement of a 1940s speakeasy where live music is playing, and the minute you pass the final stair, everyone looks up at you. When I reached the last stair, I was struck by how cool the space was. To the left, another expansive bar that runs the entirety of the long space with brick floors, concrete, and iron displaying 40 some taps. On the right, a dining area that can be transformed into high top seating when not playing host to a concert, with booths along the wall, and a section that sits smaller tables. Following my nose directly to the left of the stairs, there was an impressive selection of Black & Blues Burgers, Midnight Toker BBQ Platters, and Bourbon Balls. After grabbing a small plate, I followed my ears to the back of the room filled with live music bursting from a small stage where two artists played some jazz, blues, and folk songs.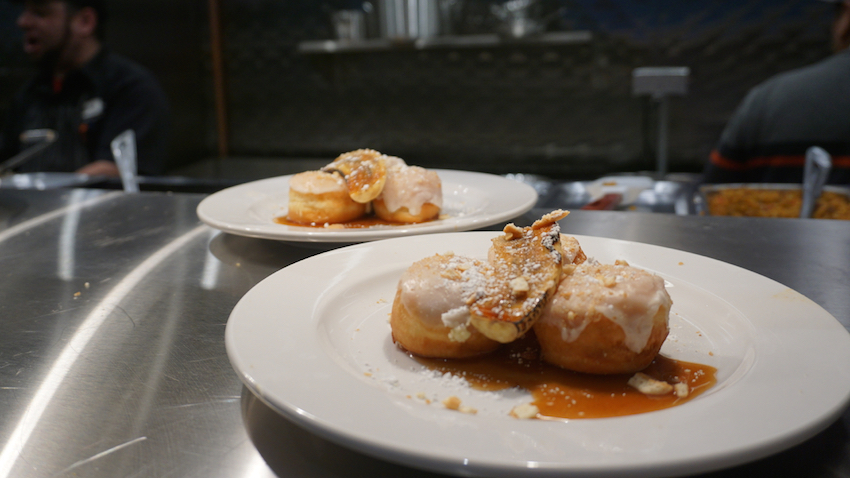 As we sat down to enjoy our beers (Mama's Little Pils for me) and music, I couldn't help but think of how perfect this space was for a night in Denver. While it is not a brewery or brewpub, the business will have an impressive selection of "48 rotating American craft beers" including Oskar Blues staples, along with their growing craft family of affiliate breweries including Perrin Brewing and Cigar City Brewing with rotating seasonal, specialty, and rare beers from other guest breweries.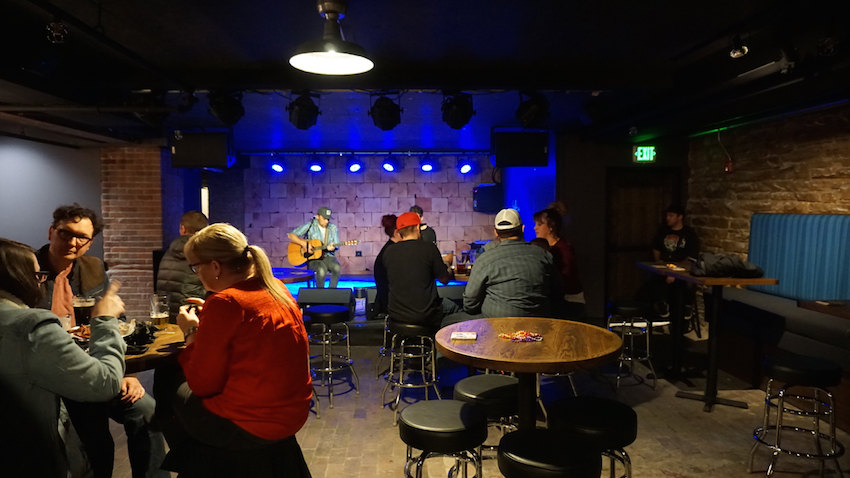 To kick-off their grand opening weekend, the Black Buzzard (basement portion) will welcome performances by A Shadow of Jaguar on Friday, and on Saturday, January 13, 2018, People's Blues of Richmond with special guests, Interstate Stash Express. Doors open at 8pm and the show starts at 9pm. This will be the third business in the downtown area, with CHUBurger in RiNo and Hotbox Roasters off Larimer street.

While downtown may not typically be my scene, Oskar Blues is certainly giving beer and music fans a reason to venture to the heart of the city. While some from the craft beer industry have already expressed their frustrations with Oskar Blues' incursion into the area, it'll be interesting to see whether the Longmont-based brewery's satellite model will have a positive or negative effect on growing craft beer as a destination in LoDo.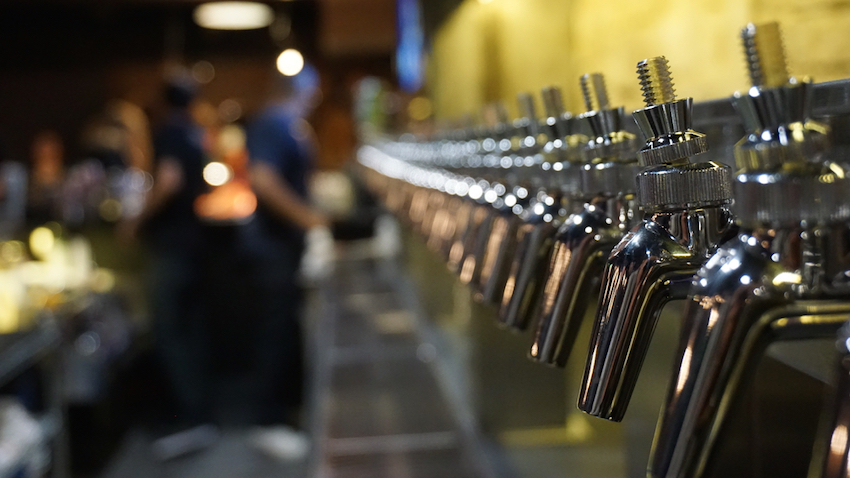 ---