No Comments
Listermann Brewing Co. | New England IPAs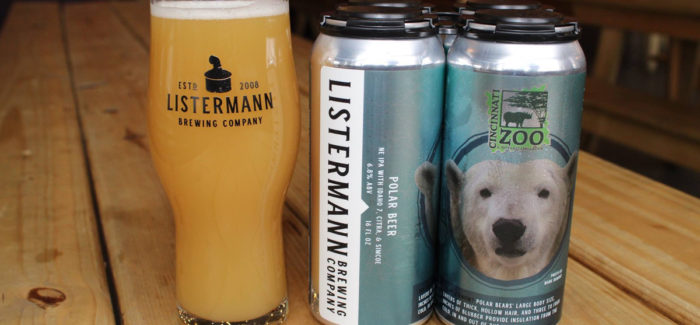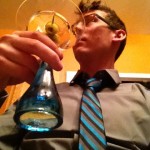 What do rappers, polar bears and New England all have in common? Did you guess big furry coats? Although accurate, the correct answer is that these three things are being brought together by Listermann Brewing's deliciously new line up of New England IPAs (NEIPA).
As many of you know, the haze craze has been sweeping through the craft beer world, and it does not show any signs of clearing. Listermann Brewing Co. in Cincinnati, Ohio has capitalized on this craze be creating a series of hazy, smooth, dank, iconic and even heartfelt beers. They not only jumped on the hazy-crazy train, but the NE series they are producing is capturing pop culture in an edgy, and cute — that's right, cute — new way.
Two beers they recently produced, each packing a juicy flavor with bold branding showcase their dynamic and philanthropic direction. The Hip-Hop series has featured iconic hip-hop artists such as 2pac, Jay-Z and the Beastie Boys. Additionally, Listermann partnered with local youth hip-hop organization Elementz to help support their mission in the community by providing a safe and creative space for at-risk youth to explore their talents and discover their dreams through hip hop music and dance.
Now, if that isn't enough to make you feel good, Listermann also partnered with the Cincinnati Zoo on a collaboration beer series to help support various zoo animals and research programs. If you're like me, music always comes first. I NEED my 7 am morning soundtrack to accompany my shower, so we'll talk about Listermann's featured hip-hop beer first.
Listermann DDH Biggie
ABV: 7.0%
Straight out of Norwood, Listermann introduces Double Dry Hopped Biggie as one of the freshest beer on the streets. This DDH NEIPA (abbreviation on point) is brewed with Mosaic, Citra, and Amarillo hops and has a 7.0% ABV, making it a drinkable and memorable favorite. Biggie, as you may have guessed, pays tribute to The Notorious B.I.G. and this is the second time Listermann has brewed it, but this time with the addition of a second dry hopping. It is smooth, tropical and dank with flavors of mango, pineapple and tangerine. The color is pale straw with a golden hue, and the aroma fills your nose with guava and apricot. A great finish with lingering flavors. Biggie pairs excellently with a B.I.G. playlist (and yes, I'm currently listening to B.I.G. as I write this).
.@Listermann is killing it with their limited IPA releases. If you're new to the game, snatch up some BIGGIE and see what the fuss is about! Damn good NEIPA. pic.twitter.com/xdCyrtwcya

— Jeff's Marathon (@jeffsmarathon) December 8, 2017
Listermann Polar Beer
ABV: 6.8%
In continuing their philanthropic endeavors and love for animals, Listermann has released their third collaboration beer with the Cincinnati Zoo. Polar Beer, a NEIPA brewed with Idaho 7, Citra, and Simcoe hops.
With an ABV of 6.8%, Polar Beer is as tasty and drinkable as it is heartwarming. Proceeds of Polar Beer sales benefit the Cincinnati Zoo's Polar Bear conservation efforts. Did you know there are only 26,000 polar bears left in the world? The Cincinnati Zoo is a global leader in efforts to preserve endangered wildlife species including polar bears and the team at Listermann has stepped up to help. Listermann Brewing to date has donated upwards of $40,000 to the Cincinnati Zoo, that all started with the adorable Team Fiona beer that received national attention to help support the premature baby hippo that stole American's hearts in its early struggle for life. Their collaboration continued with the zoo to help other endangered animals such as Kendi, the black rhino, and then the the polar bears just before the Holidays.
Polar Beer is as good as the mission it represents. The color is a vibrant, hazy-yellow that reflects its density. A bouquet of tropical fruit, floral hops, and light pine all meld together in an appealing aroma. The compelling aspect of this beer is the addition of Idaho 7 hops. Citra and Simcoe are popular choices in IPAs and NE styles as well, but I may have had to google what the heck Idaho 7 was, and when I did, some of the other flavors in the beer started making more sense. Flavors like juicy tangerine and pineapple are present, as well as more prominent notes of apricot and pine due to the Idaho 7 hops. The Idaho 7 hops are a great new addition to the brew, bringing back some of the resiny pine flavors in traditional IPAs. Polar Beer I still as smooth as the next NEIPA but it includes fresh piney notes without any of the bitterness.
https://www.instagram.com/p/Bcu-YXxnxiy/?taken-by=listermannbrewing
Final Thoughts: Craft = Community
Two great beers with two great missions. Listermann Brewing is giving back to the community by not only serving up amazing beer but by investing in organizations like Elementz Hip Hop and the Cincinnati Zoo. I can utter "cheers" to that!
Feature courtesy of Listermann Brewing Co.
---