One Comment
Three New Hazy IPAs You Can Find Nationwide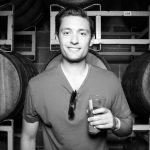 Let's face it, the haze craze is here to stay. Amid slowing sales in the craft beer market, the incredible popularity of the Hazy IPA has butted the trend, as its juicy approachability captured the hearts (and wallets) of both brewers and consumers across the country in 2017. What started as murmurs among beer blogs is now a nationwide phenomenon and can be lauded (or scoffed at) as one of America's major craft beer creations over the past decade.
With rising popularity and sales, it was only time before the big players in the craft beer market took notice. We have reached that tipping point in 2018. Below are three hazy, NE-Style IPAs that you will be able to find on-shelves and on-tap across America this year.
Stats: 6.7% ABV, 40 IBUS; sold in 12-packs of 12oz cans and on-draft
When I think of Sierra Nevada, I usually drift towards thoughts of their bitter Pale Ale or intensely hopped Torpedo Extra IPA – not anymore. Sierra Nevada raised many eyebrows across the U.S. when they announced their new Hazy Little Thing IPA in early January. This new hazy variant is unfiltered and a bit fruity, but true to Sierra Nevada form, it doesn't drift into the decadent sweetness that has infiltrated some of the newer hazy varieties. Look for this one on shelves now and kudos to their marketing team for the awesome slasher-flick promo.
https://www.instagram.com/p/Bd3Z-lTFNFh/?hl=en&taken-by=sierranevada
Stats: 7.5% ABV, 42 IBUs; sold in 6-packs of bottles and on-draft
New Belgium's Voodoo Ranger series has seen consistent success among consumers, with its colorful skull-focused branding and strong flavor profiles resonating well with the typical craft beer drinker – in fact, their Ranger IPA saw a 39% increase in sales in 2017. New Belgium has decided to add to this magic momentum with the introduction of their Juicy Haze IPA, which promises to "push the boundaries" on haze with big notes of tropical citrus. Look for this new hazy IPA in the standard Voodoo Ranger branding.
https://www.instagram.com/p/Bdi6EtBgFvw/?hl=en&taken-by=newbelgium
Stats: 6.8% ABV, 35 IBUs; sold in 4-packs of 16oz cans and on-draft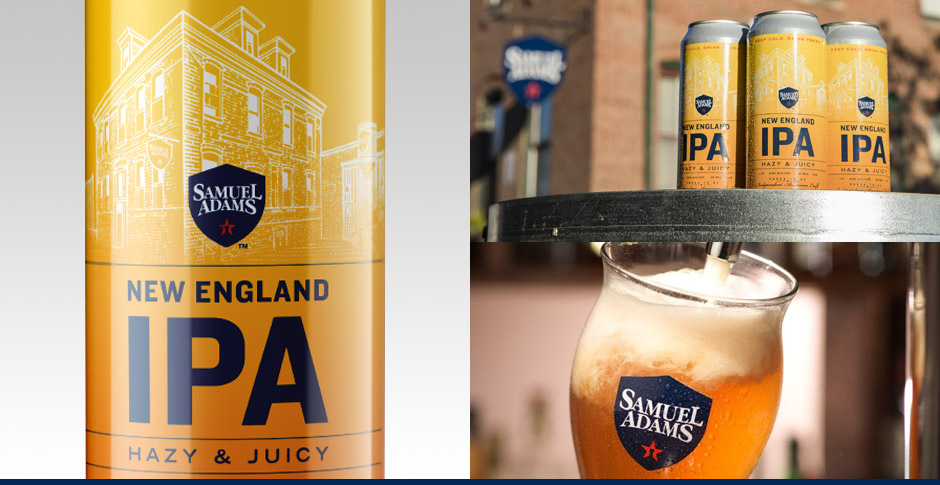 Boston Beer Company, which houses Samuel Adams, had a bad year in 2017, mostly due to the falling sales of their two flagships: Rebel IPA (-23.1%) & Boston Lager (11.8%). To counteract this, Sam Adams is looking to two new beers to help them out: a new Sam '76 lager and their simply named New England IPA. Per Sam Adams, the new hazy IPA came from their experimental nano brewery and delivers a medium body with a "big punch of citrus juiciness." And while the description seems normal enough, I found it very interesting that Sam Adams has decided to whip out the tall boys for their hazy variant.  Maybe it'll spark some interest from burnt out consumers who have only seen Sam Adams' traditional blue-branded 6-packs on shelves. I know I will be giving this one a try.
Which hazy IPAs are you most looking forward to this year? Let me know in the comments below. Cheers!
Feature image courtesy of Sierra Nevada
---