No Comments
Staff Picks: Colorado's Best Stouts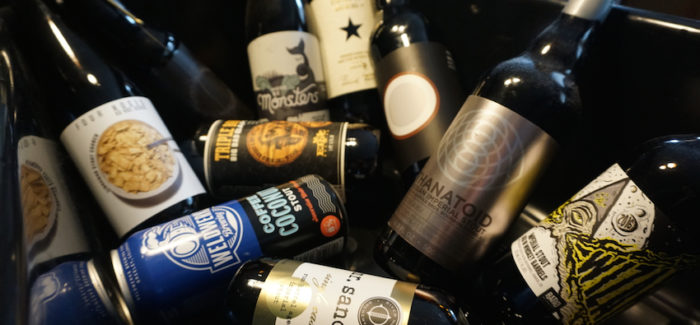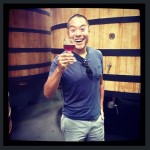 Much to the dismay of Colorado's powder hounds, its taken a little longer than expected for the Centennial State to feel full effects of winter this season. However, as we've inched toward February (Colorado's official Stout Month thanks to the Mountain Sun Breweries), temperatures have dropped, and it's finally time to embrace the bounty of prolific dark and roasty stouts this state has to offer. As we look back on all of the tremendous beers consumed in 2017, our staff took some time to share their picks for Colorado's best stouts from the past year.
In order to best differentiate the wide breadth in this style category, we further divided stouts into base stouts, which includes Milk Stouts, Oatmeal Stouts, Foreign Export Stouts, etc. From there we also created separate categories for Coffee Stouts, Barrel-Aged Stouts, Stout variants, which can include the likes of coconut, peanut butter, cocoa, cinnamon, etc., and Barrel-Aged Stout variants. Also note that while sometimes multiple versions may exist for the same beer, for simplicity we decided to choose our picks for the best representation of that brand to fall under one category.
Base Stout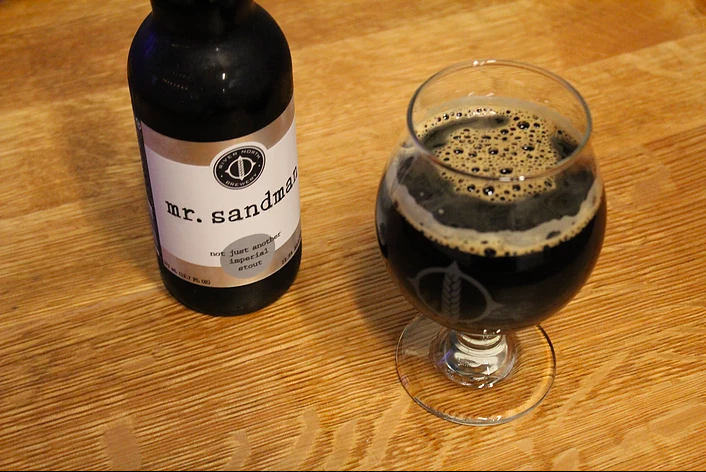 While not as flash-y and buzzed about as your big barrel-aged, adjunct forward stouts on the market, traditionalists, and in many cases industry folk typically prefer to sidle up to a well-balanced approachable, but still naturally roasty base stout. From low ABV foreign export stouts, to milk stouts, and oatmeal stouts, there's still a thriving niche for the OG sub-styles. And while they're typically better known for their work in wild and sour styles, TRVE's Stout O))), which is only available occasionally on draft, still takes top honors in our book. A few other notable standouts include River North's Mr. Sandman, Cerebral's Dark Galaxie, Hogshead's Export Stout, and Finkel & Garf's Oatmeal Stout.
Colorado Base Stouts Worth Checking Out
TRVE Brewing – Stout O)))

Oskar Blues Brewery – Ten Fidy

Left Hand Brewing – Milk Stout

Great Divide Brewing – Yeti

Comrade Brewing – Quit Stalin Russian Imperial Stout

Left Hand Brewing – Fade To Black, Vol. 1

River North Brewery – Mr. Sandman

Odell Brewing – Lugene

Boulder Beer – Shake

Baere Brewing – Stout

Spangalang Brewing – Night Walker

Avery Brewing – Out of Bounds

Hogshead Brewery – Export Stout

Cerebral Brewing – Dark Galaxie

Finkel & Garf Brewing – Oatmeal Stout

City Star Brewing – Night Watchman
Left Hand Brewing –  Nitro Stout
Coffee Stout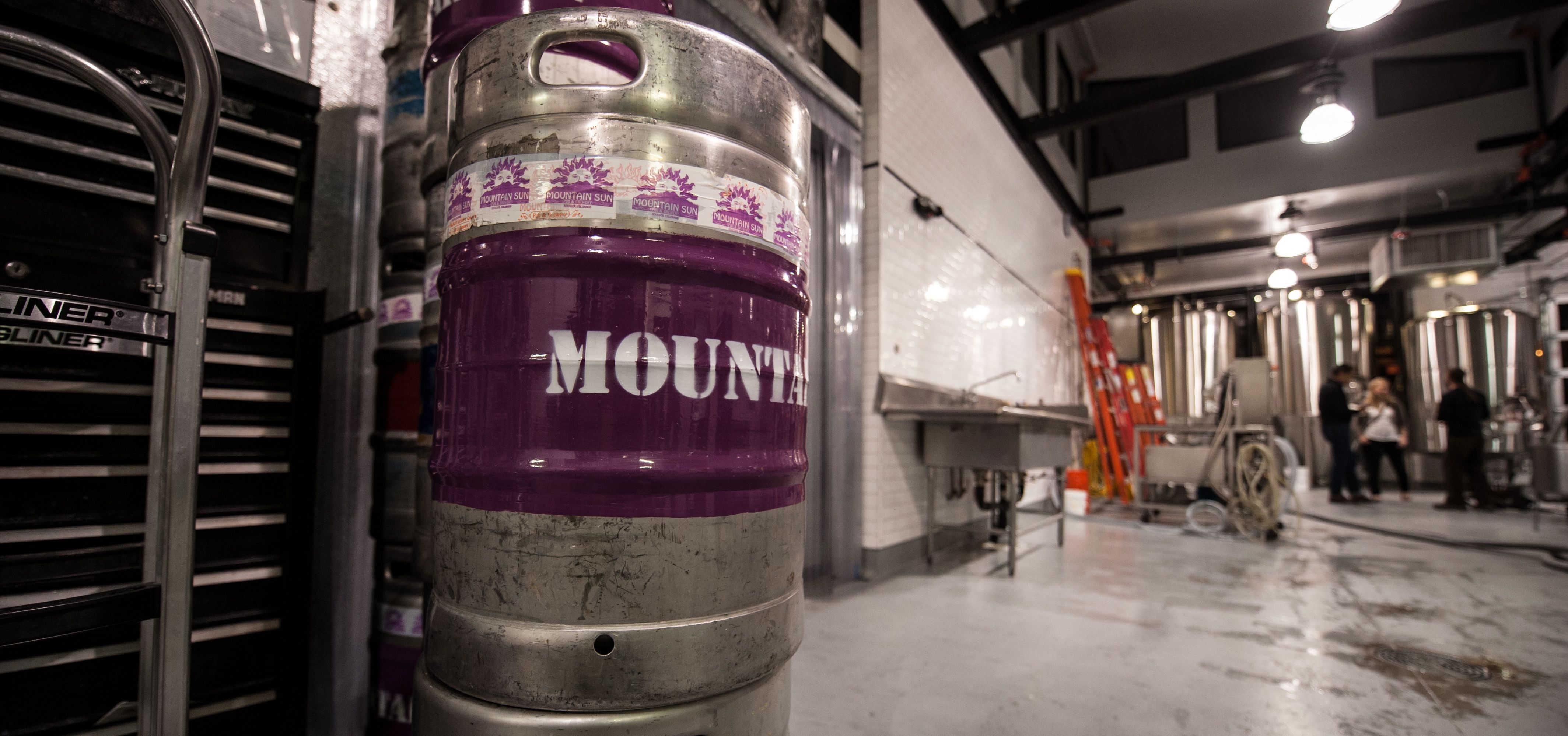 Top honors in this category happens to also be one of the most underrated beers at its brewery. While Cerebral has received much fan-fare for Here be Monsters, Safe Word, and Trophy Hunt, Peace be the Journey, their collaboration with Horus Aged Ales contends as the Congress Park brewery's best offering. Aged on Jamaican Blue Mountain coffee roasted with Madagascar Bourbon vanilla beans, PBTJ showcases a tremendous depth and layered flavors of roasty bitterness, caramel, rich chocolate and rounded out with a tinge of sweetness. Mountain Sun's family of breweries also come up strong in this category with Addition (formerly known as Addiction), and Moloko, which shouldn't come as any surprise, as the hosts of the yearly cult favorite Stout Month each February. That said, Avery, who's known for big beastly beers, also throws it's weight around with its 17.5% Tweak (formerly Meph Addict), who's coffee profile roasted from nearby Ozo Coffee brings a prominent enough profile to the table to temper the booziness soaked up by the bourbon barrels.
Colorado Coffee Stouts Worth Checking Out
Cerebral Brewing – Peace be the Journey

Avery Brewing – Tweak

Broken Compass Brewing – Chocolate Coffee Stout

Fiction Brewing – BBA Malice and Darkness

Mountain Sun Brewery – Addition Coffee Stout

Mountain Sun Brewery – Moloko Plus Coffee Cream Stout

New Image Brewing – Melanoidin Imperial Oatmeal Coffee Stout

Cerebral Brewing – Dark Energie
Stout Variant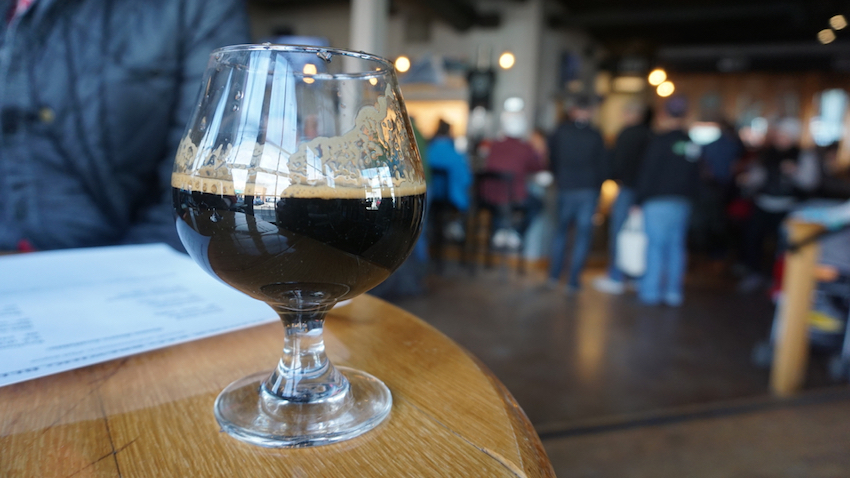 Much like the aforementioned PBTJ, while WeldWerks receives a great deal of recognition from its Medianoche and Achromatic series, their Coffee Coconut Stout is often the forgotten stepchild, that should be garnering more attention and respect (it's the Harry Potter of WeldWerks beers). While coffee is a prevalent profile, coconut truly wins the day in this one, which is why we kept this in the Stout Variant category. Similarly, Powder Keg's Breakfast @ Que's, an Imperial Stout with vanilla coffee, and maple syrup could fit in the coffee category, but the well-balanced sweetness of the vanilla and maple syrup serve as the driving backbone to this perfect way to kick off an early day of drinking.
Colorado Variant Stouts Worth Checking Out
Powder Keg Brewing – Breakfast at Que's Supervoid
WeldWerks Brewing – Coffee Coconut Stout

Powder Keg Brewing – Coconut Telegraph

Cerebral Brewing – Safe Word

Oskar Blues – Rum Barrel-Aged Ten Fidy

WeldWerks Brewing – Mexican Achromatic

Wiley Roots Brewing – Cinnamonstah
Copper Kettle – Mexican Chocolate Stout

Mountain Sun Brewing – Girl Scout Stout

4 Noses Brewing – El Jefe
4 Noses Brewing – Cinnamon Stout Crunch

Ursula Brewing – Colorado Buckeye Imperial Stout

Avery Brewing – Vanilla Bean Stout
Renegade Brewing – Depravity Peanut Butter Cup Stout

Fiction Brewing – Feely Effects Green Tea Chocolate Milk Stout

Cannonball Creek – Chocolate Almond Stout
Barrel-Aged Stout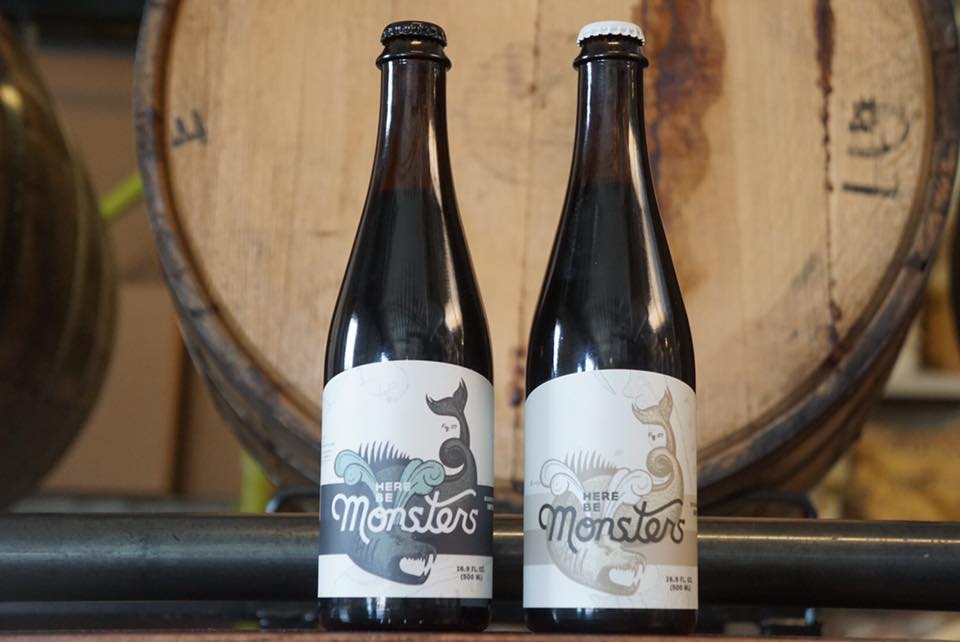 If the name Cerebral Brewing is starting to look familiar, it's because over the past year and a half, Sean Buchan and the Cerebral team have strung together a series of some of the most impressive stouts to come out of the Centennial State. In a category replete with heavy hitters, Here be Monsters rises among the best. Similarly, River North Brewery has assembled their own arsenal of big boozy stouts, all of which have also risen to elite level status. From Mr. Sandman fo Fancy Effin' Stout, their Vicennial Shadowman ringing in at 15.7% and Whiskey Barrel-Aged Nightmare Fuel, which places among the best in the Barrel-Aged Stout category.
Cerebral Brewing – Here be Monsters

Crooked Stave Artisan Ales – Stout Month Private Reserve Imperial Stout

Powder Keg Brewing – Twilight Rendezvous

Powder Keg Brewing – Bourbon Barrel-Aged Supervoid
Baere Brewing – Black Rye Day
Verboten Brewing – Islay Scotch Little Nonsense

Ratio Beerworks – Genius Wizard

Bull and Bush – The Legend of Liquid Brain

AC Golden – Ctayt

Avery Brewing – Uncle Jacob's

River North Brewery – BA Shadowman

4 Noses Brewing – Ryeciprocal
Our Mutual Friend Brewery – Thanatoid
Wiley Roots Brewing – Something Came in the Mail for You

Station 26 Brewing – Dark Star

Great Divide Brewing – Oak Aged Yeti
Barrel-Aged Stout Variant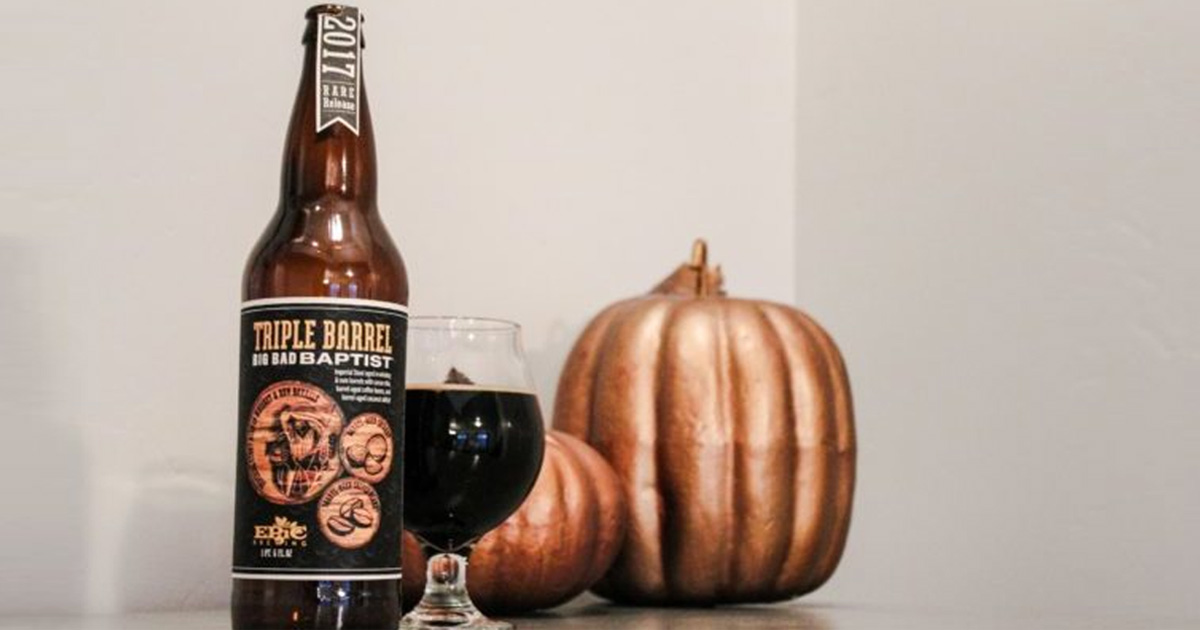 Perhaps the kitchen sink of categories, these stouts employ anything from vanilla to coffee, cocoa to coconut, and then they're thrown in a barrel to soak up all of those rich boozy flavors. We may be a little biased, but the combination of coconut with decadent vanilla caramel flavors brought on from barrel-aging led to our choices of WeldWerks Medianoche Reserve and Epic Brewing's Triple Barrel Baptist as the true standouts in the field. Reserve which was released just prior to GABF, utilized a combination of freshly toasted coconut, Madagascar vanilla beans, and cacao nibs before aging in both Breckenridge Bourbon and Woodford Reserve barrels. While some bottles experienced cases of infection, the multiple tastings we encountered during the week of its release were absolutely phenomenal. As for Epic Brewing's Triple Barrel Baptist, perhaps one of the most underrated beers of the year, actually featured coconut and Columbian coffee beans aged in fresh bourbon barrels, which was then blended with their Big Bad Baptist that was aged in rum barrels and whiskey barrels. The result is something truly beautiful and layered in rich sweet barrel-forward flavors.
WeldWerks Brewing – Medianoche Reserve 

Epic Brewing – Triple Barrel Baptist

Copper Kettle Brewing – Snowed In

River North Brewery – BA Avarice

River North Brewery – Whiskey Barrel-Aged Nightmare Fuel

Avery Brewing – Callipygian

Wiley Roots Brewing – Something Came in the Mail For You Coconut

Station 26 – Dark Star Almond Joy
---