No Comments
2018 Collaboration Fest Announces Collaborating Breweries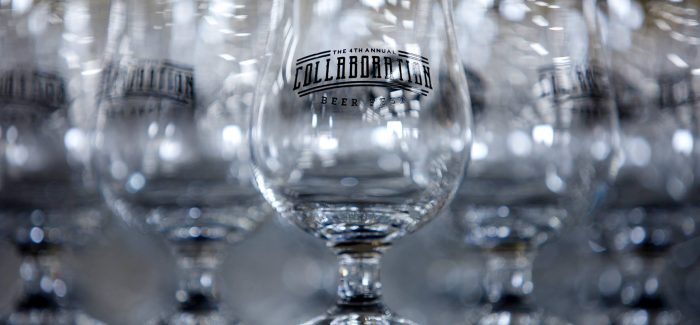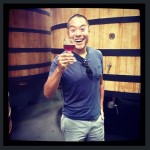 Over the past five years, Denver' Collaboration Fest has grown to represent the foundation of which this industry was built upon. Fostering a deep sense of community, pairing neighbors, friends from across the country, entire geographical regions, and even breweries from across the globe, Collaboration Fest celebrates the partnership of breweries near and far, coming together to brew unique, one-off beers specifically to be showcased at the festival.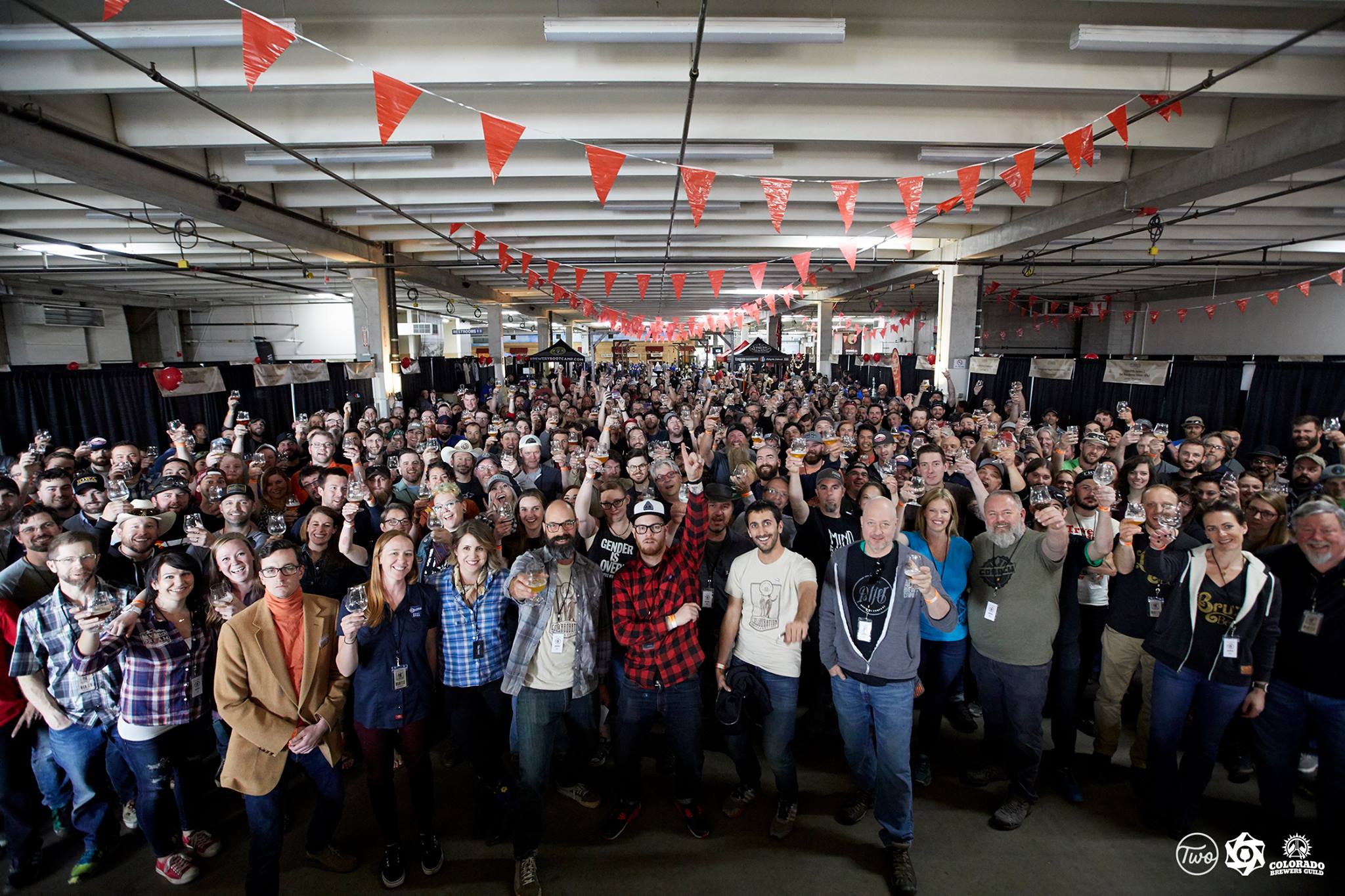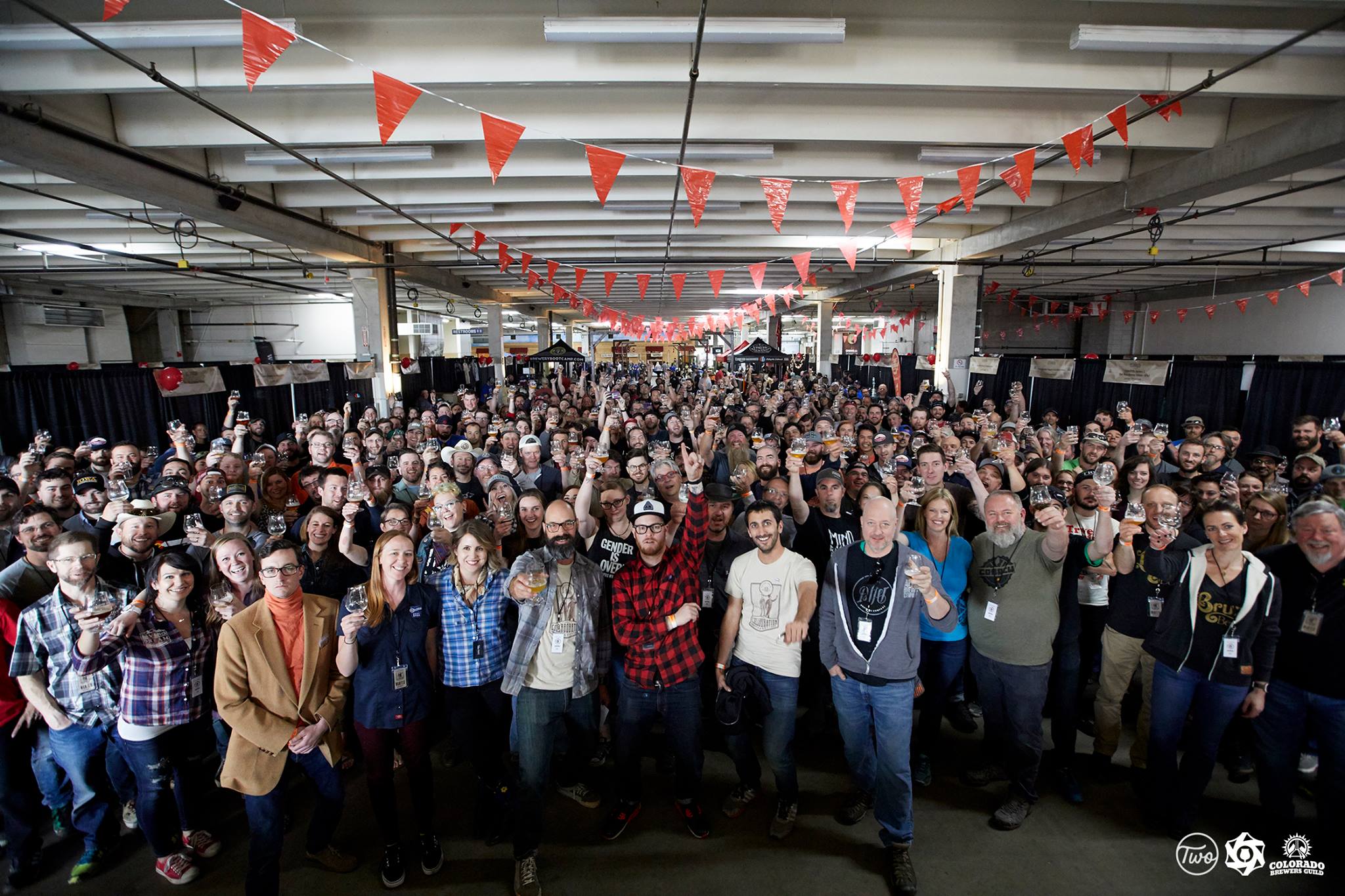 This year's 5th Annual Collaboration Fest taking place on Saturday, March 31 at the Hyatt Regency in downtown Denver, will be upping the ante to include over 100 unique beers from over 150 breweries. The event runs from 4-7pm for General Admission ticket holders with a VIP ticket holders having access to the festival from 3-7pm. Tickets are currently available for $65 for General Admission with VIP ringing in at $85.
"Besides obviously the beer, the story behind the collaborations are very unique," said Steve Kurowski of the Colorado Brewers Guild. "We've got brewers such as Baere and Mockery that have been teaming up since we launched this festival who will be releasing their fifth edition at the fest, and we've got brewers that have been longtime friends who just want to get together and make an incredible beer."
Our friends at Two Parts, Collab Fest's organizers, along with the Colorado Brewers Guild have shared an official first look at the 2018 Collaboration Fest list of Collaborating Breweries.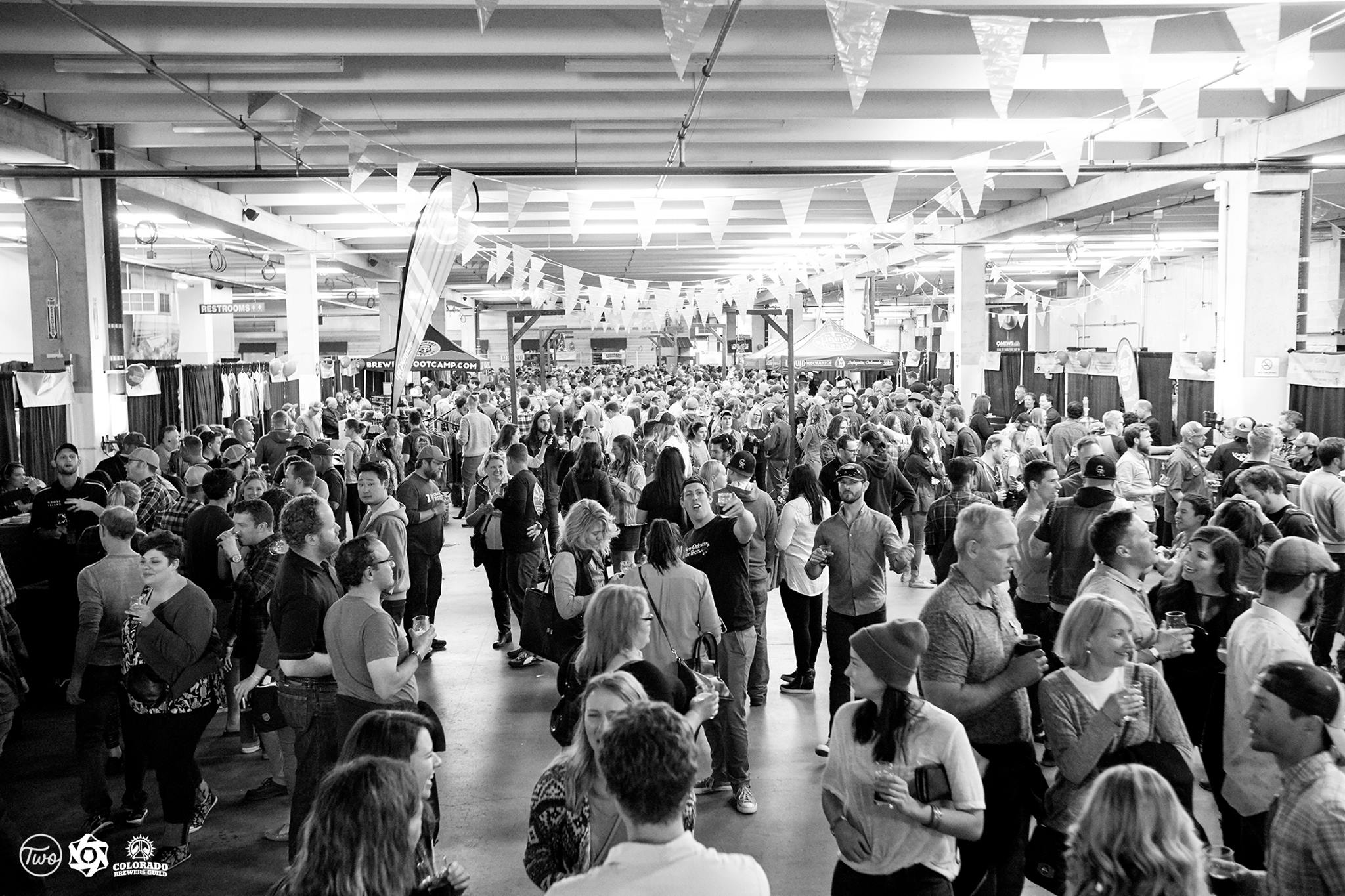 2018 Collaboration Fest Brewery Pairings
300 Suns Brewing and Gemini Beer Co.
Alpine Dog Brewing Co. and Copper Kettle Brewing Co.
BJ's Restaurant & Brewhouse and Redstone Meadery
Black Project Spontaneous & Wild Ales and Jing-A Brewing Co.
Black Project Spontaneous & Wild Ales and Speciation Artisan Ales
Black Shirt Brewing Co. and Elevation Beer Co.
Bonfire Brewing and Invasive Species Brewing
Boulder Beer Co. and Bristol Brewing Co.
Bruz Beers and Briar Common Brewery + Eatery
Call to Arms Brewing Co., Comrade Brewing Co. and Upslope Brewing Co.
Cannonball Creek Brewing Company and Melvin Brewing Co.
Carver Brewing Co. and Glenwood Canyon Brewing Co.
CB & Potts – Fort Collins, Equinox Brewing, and CooperSmith's Pub & Brewing
Cerberus Brewing Co., Fossil Craft Beer Co. and Goat Patch Brewing Co.
Chain Reaction Brewing Co. and Platt Park Brewing Co.
Guild Collaboration: Colorado Brewers Guild, Crooked Stave Artisan Project, Ohio Brewers Guild, Iowa Brewers Guild, New York Brewers Guild, Kentucky Guild of Brewers, Arizona Brewers Guild, Indiana Brewers Guild, Texas Brewers Guild, Oregon Brewers Guild, North Carolina Brewers Guild, and Brewers Association
Colorado Plus Brewpub and 3 Freaks Brewery
Comrade Brewing Co. and Breakside Brewery
Crooked Stave Artisan Beer Project and Maui Brewing Co.
Crooked Stave Artisan Beer Project and Omnipollo
Crystal Springs Brewing Co. and Something Brewery
Declaration Brewing Co., Platt Park Brewing Co., Black Project Spontaneous & Wild Ales, Chain Reaction Brewing Co., Alternation Brewing Co. and Fermaentra
Declaration Brewing Co. and Launch Pad Brewery
Diebolt Brewing Co. and Invictus Brewing Co.
Summit County Collaboration: Dillon DAM Brewing and Angry James Brewing Co., Broken Compass Brewing, The Bakers' Brewery, Pug Ryan's Brewery, Outer Range Brewing Co. and Breckenridge Distillery
Downhill Brewing Co. and Rockyard Brewing Co.
Eddyline Brewery and High Alpine Brewing Co.
El Rancho Brewing Co. and BJ's Restaurant & Brewhouse Boulder
Epic Brewing Co. and Beachwood BBQ & Brewing
Epic Brewing Co. and Odell Brewing Co.
FATE Brewing Co. and Ladyface Ale Companie
FATE Brewing Co. and Vail Brewing Co.
Fermaentra and River Rat Brewery
Fiction Beer Co. and Strange Craft Beer Co.
Funkwerks and New Image Brewing Co.
Great Divide Brewing Co. and 4 Noses Brewing Co.
Great Divide Brewing Co. and Huss Brewing Co.
Grist Brewing Co. and Koala San Brew
Grossen Bart Brewery and Two Brothers Brewing
Golden Collaboration: Holidaily Brewing Co., Mountain Toad Brewing, Golden City Brewery and Barrels & Bottles Brewery, Cannonball Creek Brewing Co., and New Terrain Brewing Co.
Horse & Dragon Brewing Co. and Black Bottle Brewery
Horse & Dragon Brewing Co. and Ancestry Brewing
Intrepid Sojourner Beer Project and 105 West Brewing Company
Jagged Mountain Craft Brewery and CO-Brew
Jagged Mountain Craft Brewery and Überbrew
Joyride Brewing Co. and Little Machine Beer
Joyride Brewing Co. and Snowy Mountain Brewery
Liquid Mechanics Brewing Co. and The Lost Abbey
Liquid Mechanics Brewing Co. and Wiley Roots Brewing Co.
Little Machine Beer and Mason Ale Works
Living the Dream Brewing and Big Grove Brewery
Living the Dream Brewing and Hideaway Park Brewery
Locavore Beer Works and 38th State Brewing Co.
Lone Tree Brewing Co. and Cannonball Creek Brewing Co.
Lone Tree Brewing Co. and Sycamore Brewing Co.
Lost Highway Brewing and Brouwerij Van Steenberge
Mockery Brewing and Adroit Theory Brewing Co.
Mockery Brewing and Baere Brewing Co.
Moonlight Pizza & Brewpub and Caution Brewing Co.
New Belgium Brewing and Blackberry Farm Brewery
New Image Brewing and Dancing Gnome Brewery
New Image Brewing and Molly's Spirits
Odd13 Brewing and River North Brewery
Odell Brewing Co. and Austin Beerworks
Odyssey Beerwerks and Banded Oak Brewing
Oskar Blues Brewery and Cigar City Brewing
Our Mutual Friend Brewing and Fort George Brewery + Public House
Our Mutual Friend Brewing and TRVE Brewing Co.
Peak to Peak Tap & Brew and The Brew on Broadway (BoB)
Periodic Brewing and Mother Trucker Brewery
Prost Brewing Co. and Goodcity Brewing Co.
Ratio Beerworks and Ska Brewing Co.
Renegade Brewing Co. and La Brasseie du Baril
Resolute Brewing Co. and Resolution Brewing Co.
Resolute Brewing Co. and Spice Trade Brewing
Sanitas Brewing Co. and The Bakers' Brewery
Schmaltz Brewing Company and Renegade Brewing Company
Seedstock Brewery and Diebolt Brewing Co.
Sleeping Giant Brewing Co. and Station 26 Brewing Co.
Sleeping Giant Brewing Co. and Stillwater Artisanal
Spangalang Brewery and Eppig Brewing
Steamworks Brewing Co. and Dry Dock Brewing Co.
Strange Craft Beer Co. and Freetail Brewing Co.
Strange Craft Beer Co. and Metro State University Brewing Program
Telluride Brewing Co. and Marble Brewery
The Post Brewing Co. and Burns Family Artisan Ales
Tivoli Brewing Co., Schoenramer Brewery and Atwater Brewing
Upslope Brewing Co. and Santa Fe Brewing Co.
Vail Brewing Co. and Lone Pine Brewing Co.
Verboten Brewing and Barrel Project and Grossen Bart Brewery
Lakewood Collaboration: WestFax Brewing Co., Landlocked Ales and Green Mountain Beer Co., Caution Brewing Co., Great Frontier Brewing Co, Ironworks Brewery
Wibby Brewing and August Schell Brewing Co.
Wibby Brewing and Media
Wibby Brewing and Station 26 Brewing Co.
Wild Woods Brewery and Very Nice Brewing Co.
Wonderland Brewing Co. and Gordon Biersch
Woods Boss Brewing Co. and Goldspot Brewing Co.
Tommyknocker 10,000th Collab: Woods Boss Brewing Co., Tommyknocker Brewery & Pub, Golden City Brewery, Lariat Lodge, Westfax, Lefthand Brewing Co., Broken Compass and Elevation Beer Co.
Wynkoop Brewing Co. and White Labs
Zuni St. Brewing Co. and Bonfire Brewing
---