No Comments
Downeast Cider | Roasted Joe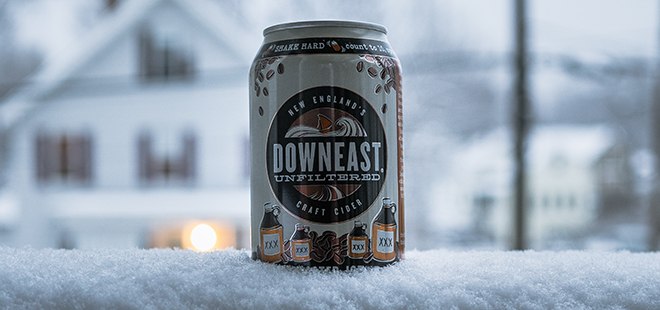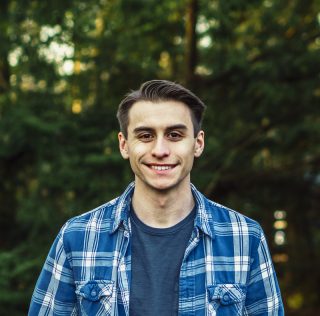 Hard cider has transformed from a fall treat into a year-round staple in the fridge. And, in an industry saturated with more and more makers every year, Boston-based Downeast Cider continues to flex its cider-making muscles with its unique concoctions. These two factors seem to play a role in the latest releases from Downeast: seasonal ciders that can hit your palette from summer to winter, and simultaneously not out of place. And this is where Roasted Joe comes in.
Roasted Joe is part of their "One Time" series — a play on words where a memory results in a one-time batch. It's clever, and I've absolutely taken a liking to it. Before Roasted Joe, it was Survivor Bob and Aloha Friday. The former, a well-balanced tart blend of blackberries, blueberries and raspberries, and the latter, a delicious mix of tropical juices and tartness. I was fortunate enough to taste both of them before they left the shelves. So, when I heard about Roasted Joe, I knew I'd have to get my hands on it. Given my soft spot for stouts (especially coffee) and cider, a coffee and bourbon-infused cider sounded like a wild mixture that I couldn't not try.
ABV: 6.7%
https://www.instagram.com/p/Bd0xAosjdho/
First and foremost: shake the can, hard, and definitely open slowly. This action mixes everything around inside the can that has been settling since sitting on the shelf. You'll end up with a better taste. After opening, you'll get an aroma of coffee beans, promptly followed by bourbon. Yup, just like the can says! When they say infused, it really is an infusion. The sweetness from the apples isn't forgotten, though, and lingers in the background. I can't say that I've tasted something like this before. Coffee hits first, just like the aroma, and ends with the taste of semi-dry apples — just enough to satisfy a sweet tooth. The bourbon stays with you until your next sip as you try to figure out this interesting mix.
Apples, coffee and bourbon. It's definitely an odd combination. A risky one, even, but one that has changed the game for craft cider in the foreseeable future. And with that, I'm excited to see the next installment of this One Time series.
---