No Comments
Stoup Brewing | Mother of Exiles IPA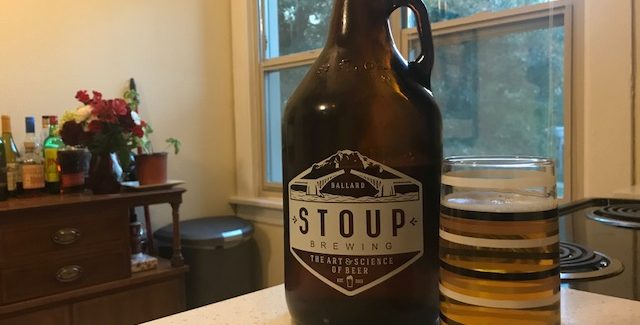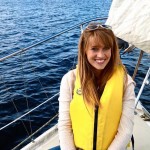 It doesn't take a lot for me to crave a beer. Has it been a good day? Let's have a beer. A bad day? Let's have a beer. It's sunny out! Let's have a beer. Oh no, raining again? Better have a beer. Needless to say, I'm easily convinced. But tell me that I'm drinking for a good cause? Well, then let's have more than one, without a doubt. This is the case with Stoup Brewing's recently released Mother of Exiles IPA, which benefits the Refugee Women's Alliance as part of the Beer Trumps Hate campaign.
The Beer Trumps Hate campaign, which was kicked off after the 2016 election by Stoup's neighbor and fellow Seattle brewery, Rooftop Brewing, believes that beer and community go hand-in-hand. Local Pacific Northwest breweries choose a month and beneficiary organization that they would like to support with proceeds in an effort to raise money and awareness. The campaign operates with the belief that drinking beer – and making beer – can make a difference. It's both an effortless and delicious way of doing good in the community.
Stoup's beneficiary, the Refugee Women's Alliance, is undeniably a well-deserving candidate for Beer Trumps Hate. The nonprofit provides holistic services for refugee and immigrant women and families by promoting integration and self-sufficiency. Their services are designed to efficiently stabilize women in their communities, boost language proficiency and increase their chances of employability. The alliance was chosen by Stoup due to the backlash felt by the community from new political policies put into effect by the Trump administration.
Cue the Mother of Exiles, which was named after a sonnet written by American poet Emma Lazarus in 1883 to raise money for the construction of the pedestal of the Statue of Liberty. This beer, delightfully crisp and flavorful, is a brew worthy of representing a cause as noble as the alliance.
https://www.instagram.com/p/Be1irlbnVSB/?taken-by=stoupbrewing
Mother of Exiles, touting a light golden hue and a small, frothy head, is packed full of Galaxy hops – that key ingredient creating a fruity, light, citrusy flavor that makes for easy drinking. Stoup, known for their affinity for Citra hops, employed the Citra variety as well to impart subtle hints of melon, lime and grapefruit. The combination of those two hops are, as you can imagine, sublime – making the beer the perfect mix of hoppy and tropical. Mother of Exiles finishes perfectly crisp – without too much of that piney, West Coast aftertaste – making it a go-to for easy drinking, as well as an ideal IPA for the hop-shy drinker.
The beer clocks in at 7% ABV and 70 IBU.  
To get a pint of the Mother of Exiles for yourself, head to Stoup's taproom, or to Rooftop Brewing, who will have the beer on tap at their location on February 22. To learn more about the Refugee Women's Alliance, check out their mission here. And cheers to beer doing good.
---