No Comments
Fremont Brewing & Perennial Artisan Ales | Unicorn Tears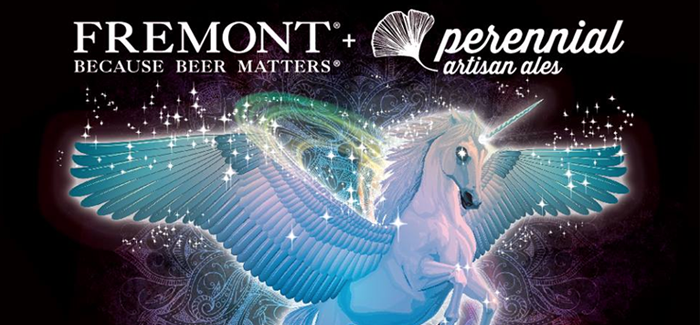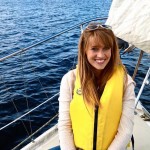 Feature image courtesy of Fremont Brewing
Chuck's Hop Shop, one of Seattle's beloved bottle shops, was a frenzy last Wednesday. No less than a hundred of eager Seattle beer fanatics squeezed into the Central District's cozy space in hopes of getting a taste of the release of the moment in the Emerald City: Unicorn Tears, a Bourbon Barrel Aged Imperial Oatmeal Milk Stout with Cherries, a collaboration between Fremont Brewing and Perennial Artisan Ales.
It wasn't the release that one might expect in the summertime, especially considering its hearty 12.9% ABV, but the energy and size of the crowd spoke for itself. You see, if you're a beer lover in Seattle you have learned to pay close attention to Fremont Brewing's release calendar—especially when it comes to barrel aged stouts. Fremont's brewing tactics, which include an obsession with experimentation, a yearn to boundary push, and a love for local ingredients, is ideal in creating barrel aged brews. Most, if not all, their releases are perfection.
Unicorn Tears was no different. This beer saw us seeing stars and tasting… er… well, Unicorn Tears.
https://www.instagram.com/p/BVvMh79j-CC/?taken-by=fremontbrewing
Not surprisingly, this beer pours nearly black, with a small, frothy caramel head. Make sure to really stick your nose in your snifter before you sip; this beer oozes scents of chocolate and cherries, with underlying hints of coffee, bourbon and vanilla.
The complexity of the beer's make-up continues into its unbelievable, rounded body. It's thick, but not overwhelmingly so. It also lacks the bite that barrel aged beers frequently have—those bourbon notes being masked by sweet cherries. The cherries are unmistakable, rounding off the beer with each sip, which coincidentally makes this beer perfect for barrel aged newbies; you're able to easily recognize Unicorn Tear's flavors and scents to easily appreciate the beverage in its entirety. It's one of the most approachable, yet intricate, barrel aged beers that I've had to date.   
Keep your eyes peeled for Unicorn Tears at local bottle shops, if you're lucky enough to snatch up a bottle. Cheers!
---