No Comments
Allagash Brewing's Barrel-Aged Curieux is Headed to 12oz Bottles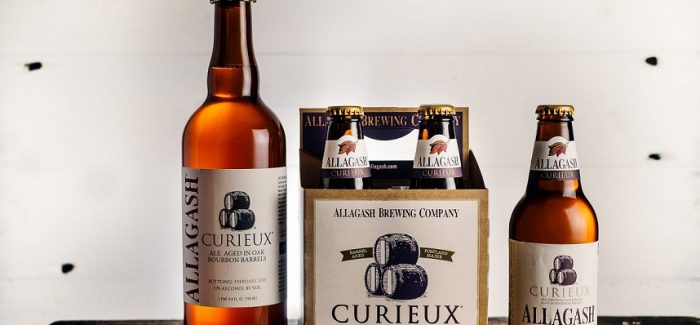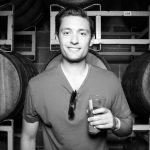 Allagash Brewing Co. is an eastern stalwart of craft beer's "old guard," most known for their impressive spiced Belgian-style wheat beer, Allagash White. But Allagash's influence in the Belgian style runs much deeper than just its flagship beer. The Maine-based brewery has had a strong barrel-aged program since 2004, having churned out a variety of quality Belgian-style stouts and tripels. Their first ever barrel-aged beer, Curieux, a bourbon barrel-aged Belgian Golden Ale blended with Belgian Tripel, has been a prominent offering of Allagash for over a decade, but it had only been available on draft and in 750ml bottles—until now. Having sensed consumer's demand for more choice in packaging, Allagash responded by putting Curieux into 12oz bottles – a first for the brand's barrel program, and an impressive achievement given the complexity of Curieux. The new packaging format is an exciting shift for the craft beer stalwart; we asked Jason Perkins, brewmaster at Allagash Brewing Company, why they've decided to make the move and what craft beer drinkers can expect.
Curieux was born out of curiosity. According to Perkins, this curiosity with barrels led them to "mix back fresh Tripel with the barrel-aged beer. We knew that the barrel-aged beer had great bourbon character, but when we mixed it with fresh Tripel, it really opened the beer up in a way that both mellowed out certain notes while still making the beer more complex."
The ale resides in a kind of no-mans-land thanks to its double dosage of Belgian Tripel and barrel-aging. The result is a beautifully balanced beer. Allagash was gracious enough to send me one of the new 4-packs and I came away impressed. Unlike other breweries who are putting their barrel-aged concoctions into cans, Allagash chose to stick with their tried-and-true bottle format, but in a smaller size. The compact 12oz format makes sense given Curieux's high-octane, 11% character. The pour is silky, with minimal head and a creamy gold color. My initial impression was surprise given how mellow the flavors were given its high ABV. But don't confuse mellow with muted. The flavors in Curieux are decadently smooth and stand out on their own right. On first sip you get pronounced notes of bourbon, without the bite, that then leads into some deep vanilla notes with a hint of fruit. The ale finishes dry with a bit of coconut mixed in but it's the smoothness throughout that really impresses with this beer. The barrel-aging adds another layer to this Golden Ale, but it doesn't overpower the other flavors, which highlights the preciseness of Allagash's barrel program.
https://www.instagram.com/p/Bg4rlP_BwMH/?hl=en&taken-by=allagashbrewing
That said, Allagash's barrel-aged program has expanded far beyond Curieux to meet market demands and new styles, because that's what a good brewer does. Unsurprisingly, the program is a whole lot bigger than it was in 2004, but their commitment to quality remains the same, which is not an easy task. A part of growing their barrel program was expanding their packaging processes in-house, so that they could offer their beers in a variety of formats. The biggest hurdle with packaging a beer like Curieux is bottle-conditioning, which allows the beer to naturally carbonate in-bottle thanks to the presence of added sugar which the yeast can eat through instead of pumping it full of artificial CO2. It's a delicate process because yeast is an often unpredictable ingredient. Thankfully, Allagash has been leading the charge on this front for a while now so adapting their processes to the 12oz format instead of the 750ml wasn't a huge problem.
But regardless of the expert bottle-conditioning or appealing new formats, Perkins says that the popularity of Curieux has a lot to do with the expanded horizons of the average craft beer consumer today. Back in 2004, Curieux had a niche following but it didn't garner mainstream buzz. In 2018, craft beer consumers are more informed and accepting of unique beer styles like a barrel-aged golden ale, which makes the decision of making it more readily available an easy one.
Interested in finding Curieux in 12oz bottles? Allagash says that the barrel-aged ale will be available in the 12oz format in the following markets this month: Maine, Massachusetts, New Jersey, New York, and California. The 4-pack will retail between $17.99 – 20.99, depending on retailer preference. And if you're not in those five states, you can still get Curieux on draft and in 750ml across its traditional distribution footprint. I highly recommend you check it out. Cheers!
Feature image courtesy of Allagash Brewing Co.
---