No Comments
Five Boroughs Brewing Co. | Dry-Hopped Gose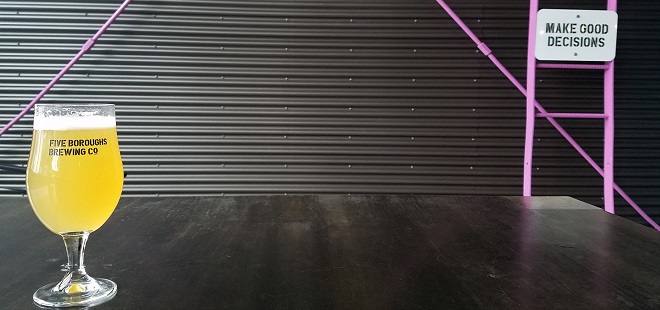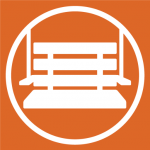 Recently, I packed up my downtown life and moved to Brooklyn. One of the biggest benefits by far is the easy access I have to craft breweries in the boroughs. A quick ride down Third Ave. leads me to my newest discovery of the barely-one-year-old, but definitely bad-ass, Five Boroughs Brewing Co. and their Dry Hopped Gose.
The brewery sits in a super-spacious building with high ceilings, tanks in the back and a taproom in the front. An all-black interior is cheerfully complimented by infrastructure details painted in the five colors from their logo (one for each borough, obvi). The brewers and staff definitely deliver on the ambiance, environment (lots of games!) and offerings.
Dry-Hopped Gose
I've tried the core lineup and a few seasonal and small batches, but my favorite to date is the Dry-Hopped Gose. This new variation of the staple Gose is already making its second appearance on the menu board. In a light, golden hue with low aromatics, the first sip is a dream. Your tongue starts to sense the tangy, sour Citra hop notes, yet ends in a salty, bitter finish. As you continue to drink, the flavors work together to create the perfectly balanced mouthfeel, leaving your glass quickly empty.
ABV: 4.0%
I am looking forward to the warm seasons ahead and taproom brews I will consume at Five Borough Brewing Co., so check back for more reviews. If you visit, you're likely to find this beer on tap and a friendly crowd!
---