No Comments
The Beer Industry Braces for Aluminum Tariffs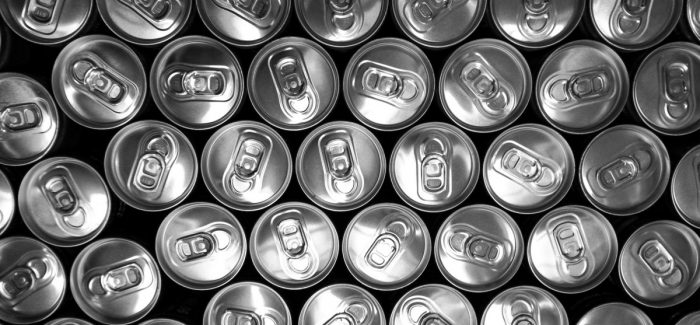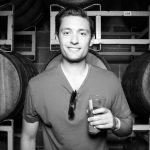 Although the American economy has largely enjoyed growth the last several years, portions within the broader picture have been in a state of flux for some time. For macro and micro brewers alike, the current state of aluminum has both micro and macro brewers concerned. A quick peek at the shelves of your local retailer will reveal rows and rows of aluminum cans. 12, 16 and even 19.2 oz cans have been a huge boon for larger craft brewers and macro producers like MillerCoors, offering greater shelf life and added convenience to consumers. But the strategy of putting everything into cans is entering a period of uncertainty due to the recently proposed tariffs and sanctions put in place by President Donald Trump.
While Trump claims the new regulations will help bolster American business, small to regional sized brewers like WeldWerks and Founders, along with massive brewing giant MillerCoors, are voicing their concerns.
The new aluminum tariff proposed by Trump would place a 10% tax on all aluminum imports from the following countries: Switzerland, Japan, Turkey, Russia and China; all major producers of the aluminum needed to can beer. The current plan excludes imports from Canada and Mexico. Coinciding with the tariff, Trump also recently imposed sanctions on the giant Russian aluminum producer, Rusal.
The news of the latest sanctions skyrocketed the price of aluminum almost 20%, as the product traded at $2,403 per ton on April 16, its highest price since 2011.
While the combination of tariffs and sanctions is intended to create more economic competition for U.S. aluminum manufacturers, the short-term impact and speculation has sent a shockwave through the beer producers who consistently rely on imported can sheet aluminum to supply their can-focused distribution footprint. For Founders Brewing's Chief Production Officer, Brad Stevenson, the tariffs greatly affect popular Michigan brewer. "We've already started to feel the impact. Since talks of this tariff began last spring, we've seen the price of aluminum go up and it continues to rise."
The news is especially alarming as cans make up over 50% of their packaged product. And as the brewery continues to grow at a rapid clip thanks in large part to their prominence in cans, Stevenson and team have some hard decisions ahead of them as they work to not pass the increased aluminum price onto consumers. "We opted to put in a contract with fixed-pricing to help avoid the immense price increases. Because we continue to grow at an alarming rate, we have since gone through the contracted amount of cans we planned to use for the year and now are facing significant increased can costs. Costs that will add up to the hundreds of thousands of dollars."
https://www.instagram.com/p/BfCYZdeDyvG/?hl=en&taken-by=foundersbrewing
But the tariffs will impact brewers both big and small. WeldWerks, the winner of USA Today's Best New Brewery in 2016, cans a variety of its beers in 4-packs. Neil Fisher, Weldwerks' Co-Owner and Head Brewer, is not shy about what the new tariffs will mean for his operation. "We will more than likely see an increase in can costs, since we do not have any contracts or agreements in place for our can purchases. We're looking into other sources of cans at the moment." Like Founders, Neil says there are no plans to shift their production and packaging strategies away from cans, but notes that the heightened aluminum costs might trickle down to consumers through higher-priced 4-packs.
It's clear that craft brewers are concerned about the tariffs, but macro brewing giants like MillerCoors, who's usage of aluminum dwarfs the craft beer segment, has even more reason to be concerned – and they've taken a hard stance against the new regulations.
"MillerCoors supports any policy that protects America's national security. However, the U.S. Department of Defense is on the record that any aluminum tariff is not being done in the name of national security. We will work within the exclusion process to demonstrate that can sheet aluminum should be exempted from any tariff in the name of economic prosperity. Without the exclusion, this tariff flies in the face of the administration's commitment to growing our economy as it will mean higher prices for consumers and, likely, the loss of jobs."
There always seems to be in-fighting among macro and craft these days (look no farther than Stone vs Keystone), so it's telling that both big and small brewers alike are strictly opposed to the new regulations. Here's hoping that someone comes up with a collective resolution soon.
---