2 Comments
Michigan Beer Chronicles Part 1 | Grand Rapids (plus Bell's & Dark Horse)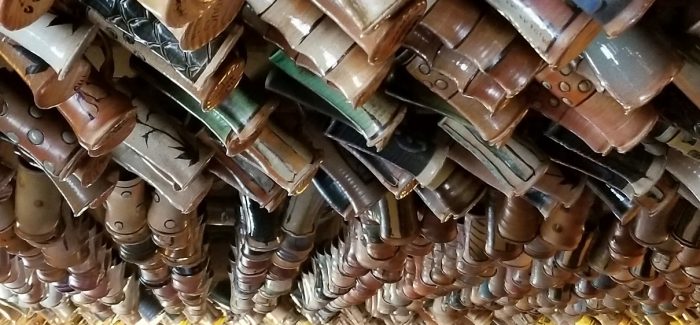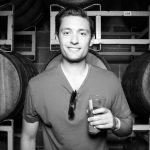 After a five-day excursion with my beer-loving parents through Western Michigan and Traverse City, I've come back enamored with many of the local brews… and about five pounds heavier. But it was all worth it: every single brew, cheese board, burger and beer flight. During the trip, we visited over 20 breweries throughout Grand Rapids, Kalamazoo, Marshall, Ludington and Traverse City. Some were massive, others were upstarts, but each left an impression. To make my recap as readable as possible, I've decided to divide my thoughts up into regions, starting with the focal point: Grand Rapids, and the additional visits we took to Bell's, Dark Horse and Starving Artist located in Kalamazoo, Marshall and Ludington respectively. Here are my highlights.
Thursday
Breweries Visited
Highlights
The First Beer of the Trip
There has to be evidence that the first beer of any vacation tastes extra good, so drinking the well-crafted offerings from Grand Rapids Brewing elevated my inaugural sips even further. I'm a sucker for tea-infused beers, so my eyes lit up when I saw their Violet Macmillan's on tap – and it didn't disappoint. This pale wheat ale bursts with bright fruit and floral notes thanks to an infusion of cranberry hibiscus tea.
First beers of the trip @GrandRapidsBrew #MIBeerTrip pic.twitter.com/v1ytjkjLYR

— Taylor Laabs 🍺 (@TaylorLaabs) May 17, 2018
New Holland's Distillery Program
Head Pub Brewer Jon Boer and his crew produce and serve some delicious offerings at their massive Knickerbocker taproom and event space, look no further than the decadent Dragon's Milk Reserve Cherry Chocolate, but I came away equally impressed by their in-house distilling program. Led by Lead Pub Distiller Ryan Cioffi, the Knickerbocker is rolling out some really inventive gin variants that make for perfect summer sippers. My favorites were their blueberry and lemon-basil varieties which Ryan clearly takes pride in. Try the lemon-basil with soda water – it's instantly refreshing.
City Built's Danky McDankerton
City Built has been around for less than a year, but you wouldn't realize that by the consistently excellent beer menu they have on-tap. I got to talk with Co-Owner Dave Petroelje about some of his most unique beers, including their acclaimed Monroe Weisse made with passionfruit, the Fluffy Unicorns hazy IPA bursting with pineapple, and the aptly named Danky McDankerton, an intensely rich and hoppy DIPA. While Danky is sadly no longer available, their consistent array of well-crafted Puerto Rican food should help quell any sadness.
Peanuts & Cracker Jack Porter
The most unique beer of the day has to go to Mitten Brewing's Peanuts and Cracker Jack Porter. While a Porter might not seem like the best choice for a hot and sunny day in Grand Rapids, the prominent sweet and salty qualities made me think about eating the ballpark staple on a sunny day at Wrigley, washing any worries away.
Friday
Breweries Visited
Highlights
Founders' Taproom
There's not much more to say about Founders' massive Grand Rapids presence that hasn't already been said. They are a well-oiled beer-making machine. Along with getting the opportunity to visit their caves (story coming soon), we also got the chance to visit their impressive taproom and brewing facility. Founders prides themselves on being one of the cleanest breweries in the business and that commitment was easy to see during the tour as everything was meticulously placed and produced with purpose. Founders brews 24/7, with 60% of that being devoted to All Day IPA; during my visit, we got to see the engineering efficiency that goes into packaging 15-packs of their staple session IPA. Enjoying a nice Red's Rye IPA and a house-made sandwich for lunch was a great finish to a fun visit.
Packaging All Day IPA. Really cool operation. pic.twitter.com/2T29tzZBlx

— Taylor Laabs 🍺 (@TaylorLaabs) May 18, 2018
The Uniqueness of Speciation's Barrel-Aged Ales
Going from the non-stop goliath of Founders to the unique brewing process of Speciation Artisan Ales was a shock to the system at first, but showcases how diverse the Grand Rapids beer scene is. Usually open every second Saturday of the month, Cellarman Adam Mosher was nice enough to open up their space to us on Friday afternoon so we could get a look at their barrel-aged and sour operation which has made a name for itself through the unique flavor profiles they create thanks to their house yeast and barrel-aging process. My favorite was their delicious Mendelian Inheritance, a guava-forward sour aged in tequila barrels. The flavor from this one was truly amazing and is a testament to the talent of Adam and owner Mitch Ermatinger.
The Newest Additions to Bell's Comstock Brewery
After our fill of Grand Rapids, we took the hour-plus trip south to Kalamazoo for a tour of the enormous Comstock Brewery at Bell's Brewery. While the majority (58%) of their brewing capacity is unsurprisingly devoted to Two-Hearted, we also got to see the inaugural canning run of their Belgian Tripel, Sparkleberry, which catches your eye thanks to its raspberry-inspired pink branding. During the visit we also got the chance to check out their new 12.5bbl R&D brew system, which was just getting installed. On our way back, we made sure to stop at the original Eccentric Café for a nightcap; I came away really impressed with their Pineapple Jalapeno Oberon, which found the right balance between cloyingly sweet and mouth-burning spicy.
First official canning run of @BellsBrewery's Sparkle Berry. 👊 pic.twitter.com/UlTv9ljQFU

— Taylor Laabs 🍺 (@TaylorLaabs) May 18, 2018
Dark Horse's Sprawling Complex
Perhaps the most unique visit of the entire trip came at the sprawling brewing and entertainment complex found at Dark Horse Brewing's massive Marshall footprint. The entire facility feels like an extension of head brewer and owner Aaron Morse, who decided to make his beer and business as functional and fun for beer drinkers as possible. Along with an impressive array of beers – I really enjoyed their Crooked Tree IPA and the Phish-inspired Hands, Feet, & Mangoes hazy IPA – Dark Horse also houses a bike shop, tattoo shop, general store, and more. Their Shady Pony Woodworks operation led by Adam Hecox re-purposes their used oak barrels in new and inventive ways as well. All in all, Dark Horse might be the brightest testament to the notion that craft beer means something different to everyone. They might have some exciting packaging news to announce soon as well.
Saturday
Breweries Visited
Highlights
Farm to Table Focus
Located in a reclaimed chapel, the beer and food found at Brewery Vivant in Grand Rapids is as artfully designed as the architecture. Brewery Vivant is a great example of a brewery that has mastered the brewpub business; along with a delicious farm-to-table menu, Vivant's small 20bbl system gives them the flexibility to brew over 100 different styles a year, including a bunch of great sours and hazy IPAs that keep consumers coming back. Definitely check this place out for dinner and a few brews if you're near the Grand Rapids Public Market.
It All Started in a Barn
Located on a minimally-marked dirt road outside of Ludington, Starving Artist stays true to its name by operating in a small barn outside of owner and brewer Andy Thomas' house. With limited space and only small samples available, Starving Artist still draws a crowd thanks to its great array of hop-forward beers and friendly atmosphere. My favorite was their excellent Pure Insanity hazy IPA which exuded an array of hop and fruit flavors.
So, there's my recap of 14 breweries found (mostly) in Grand Rapids, Kalamazoo, Marshall – and a bit of Ludington. While it's definitely not all-encompassing, the different beer and brewery styles available in these locations was definitely awe-inspiring and got me really excited about where the Michigan craft beer scene is headed. Stay tuned for Part 2 of the Michigan Beer Chronicles on Traverse City and Part 3 on my experience in Founders Brewing's caves. Cheers!
Check out Part 1, Part 2 and Part 3 of the Michigan Beer Chronicles
---