No Comments
Fast Facts on Revolution Brewing's First Ever Sour: Freedom of Speach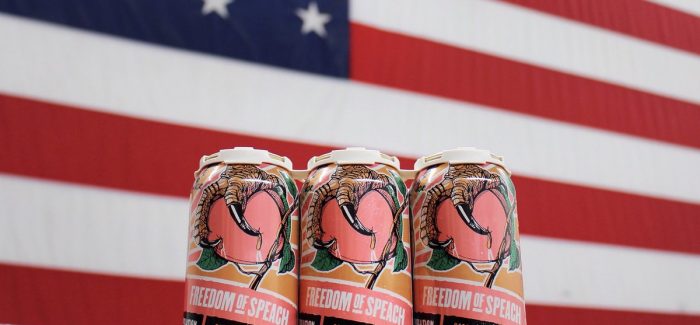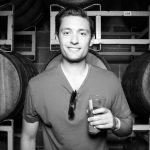 Chances are, the last Revolution Brewing beer you had was probably from their Hero IPA line – or even a Rosa or Pils knowing both are a staple of summer. That might not be the case for much longer. Revolution is diving head first into the sour beer trend with the release of their first-ever sour, Freedom of Speach. The session peach sour gets its tartness via kettle souring and comes in at a sessionable 4.5% ABV, meaning that it will add some variety to any cooler you're packing this season.
Revolution typically isn't one to do session beers. They've grown their brand through the intensely hoppy Hero IPA series and boozy, barrel-aged Deep Wood lineup. The move to brew a session beer, no less a session sour, raised my eyebrows at first. Then, I took a look around the Chicago beer scene and realized the vast complexities of beers being made across different neighborhoods. Chicago is no longer an IPA or light beer city. Seasoned beer drinkers are looking for both complexity and approachability in their beers, and Freedom of Speach checks both of those boxes.
https://www.instagram.com/p/Bj-_UEkg5Ea/?hl=en&taken-by=revbrewchicago
Fast Facts:
Name: Freedom of Speach Session Sour
Stats: 4.5%, 7 IBUs
Review: The first thing that hits you as you crack the can is a nice whiff of peaches. Once it's in the glass, the initially fizziness recedes to a golden yellow complexion with minimal head. Guided by the nasal notes of peach, the first sip of this one is light with a kick of peachy tartness. The finish is surprisingly clean and dry, with little to no bite. The peach is the most forward flavor here but it's by no means overpowering. It's light, airy, and a bit sour, but not enough to make you grimace. Freedom of Speach is a well-executed session sour that you can have several of in one sitting without batting an eye. it's not my favorite Revolution offering but its striking difference from their typical lineup definitely gives it some added appeal. If I see this one on-shelves, I wouldn't hesitate to buy it again, especially as a beer to share with friends.
Availability: The beer will be available across their 8-state distribution footprint: Illinois, Wisconsin, Indiana, Ohio, Massachusetts, New York, and New Jersey.
Retail Details: 6-packs will sell at Revolution's typical seasonal price, which is typically around $9.99 depending on the retailer. That's a pretty approachable price point for the sour.
Revolution says that the new session sour will be on-shelves starting the week of 6/18 and will be available through August. Here's hoping this is the first of many sours to come from Illinois' largest independent brewer. I know I'll be adding this one to my summer beer lineup. Cheers!
*Featured image courtesy of Revolution Brewing*
---