No Comments
Urban Family Brewing Co. | Winter Heart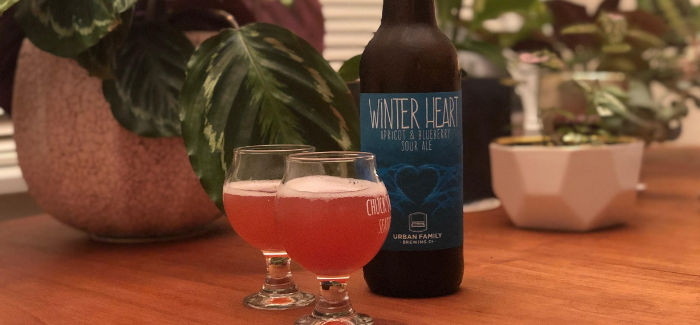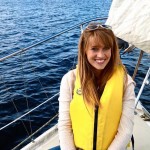 There is no shortage of beer in Seattle—which, at least in my mind, translates to no shortage of creativity, innovation, passion and artistry in Seattle. Breweries here do not brew beer simply to pay the rent and keep on the lights—though those are, I'm sure, welcomed consequences of their craft. Instead, breweries here brew beer to present their patrons with new ways of thinking about ingredients, flavors, colors, textures and mouthfeel. They brew to make people question what is or isn't possible for their favorite beverage.
No one who has had a sip of an Urban Family Brewing Co. brew would deny that this brewery is one of these boundary-pushing establishments. I would go as far to argue that the brewery is undoubtedly a leader within this city, if you're scoring on creativity, methodology and enthusiasm. The establishment, which is tucked away in the quaint and picturesque neighborhood of Magnolia, has created a welcomed niche in Seattle's crowded beer market. Urban Family has a knack for making sour beers—those lip-puckering, close-your-eyes, smack-your-lips brews—that take you back to childhood sour candies that you would trade on the playground. Their passion for fresh ingredients, mainly fruits that serve as the backbone for many of their brews, leaves you with a variety of fresh, tart beers with bold, prominent flavors that ooze Northwest freshness. They are beers that make me proud to live in the Emerald City.
https://www.instagram.com/p/BtwJb8dF2aP/
Needless to say, whenever I have a chance to drink something from Urban Family, I jump at the chance. Which brings me to Urban Family's Winter Heart, an apricot and blueberry sour ale.
When I think of this beer, I think of color. The eye-catching blue and turquoise label with white etching is a gorgeous opposite to the brew itself, which pours a beautiful grapefruit-pink. Pour the beer into your glass and watch the body fizz and pop—creating a delicate pink foam across it's beautiful, slightly hazy body. Marvel at this for just a moment, and then stick in your nose.
Like so many sour beers, this one has scents of acidity, of tartness—making your nose wiggle, your mouth salivate. Other scents waft from the brew as well—including those fruity notes, the most prominent being blueberry.
The body of this beer is a delight. It's light enough that drinking comes all too easy, and bold enough so that the flavors of the apricot and blueberry are on center stage. All the characteristics of Winter Heart—the fruit, the tartness, the bubbles—dance together effortlessly, none overshadowing the other. Each plays an equally important role as they introduce themselves to your palate—acidity and bubbles first, then fruit second. It leaves the beer balanced—something that you could sip on for days.
If I can leave you with any parting advice, it's to get your hands on an Urban Family beer whenever you can, wherever you care. If it's a Winter Heart bottle, all the better.
---