No Comments
Brewery Showcase | New Glarus Brewing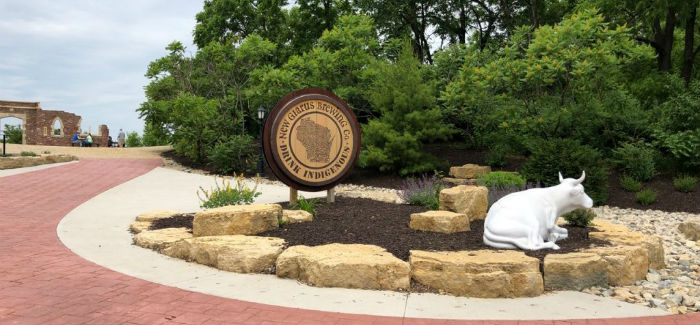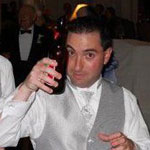 "You're going to Wisconsin? Can you pick me up some Spotted Cow?"
If you like beer and you live in the Chicagoland area when someone knows you're going to Wisconsin, the ask is always to bring back some New Glarus beer—usually Spotted Cow.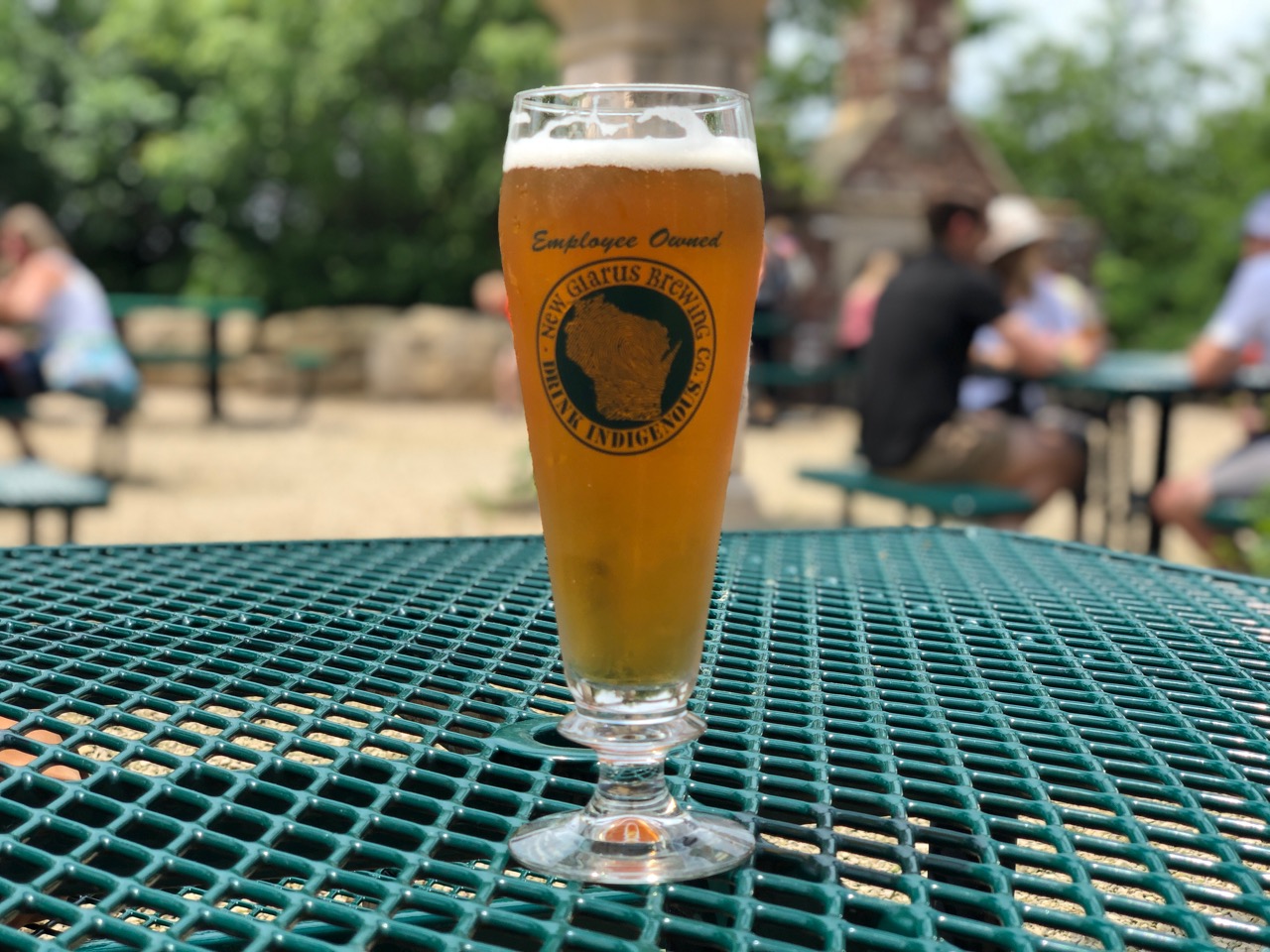 While New Glarus beer was available in Illinois for about six years, in 2003 owners Dan and Deb Carey pulled out of the market and made the beer only available in Wisconsin to focus on demand in their own state.
So the only way to get the beer is to make the drive to Wisconsin, which isn't that far if you're in Chicago. The brewery itself is only about two and a half hours from the city, but you don't even have to go that far to get your Spotted Cow fix. Gas stations, beer stores and just about any place that is able will sell you New Glarus beer as soon as you cross the state line.
However, if you want the full experience, and the ability to get all the different beers the brewery makes, a weekend trip to New Glarus is a must-do and one that is fun for beer and non-beer lovers alike.
While I had been to New Glarus before, I had never made it a destination. So my wife and I, along with another couple, decided to make the trip and explore everything New Glarus has to offer.
First off, New Glarus Brewing Company is located in New Glarus, Wisconsin (duh). The city itself is incredibly small with a population just over 2,000. It's called America's Little Switzerland and the decor of the downtown reflects the name.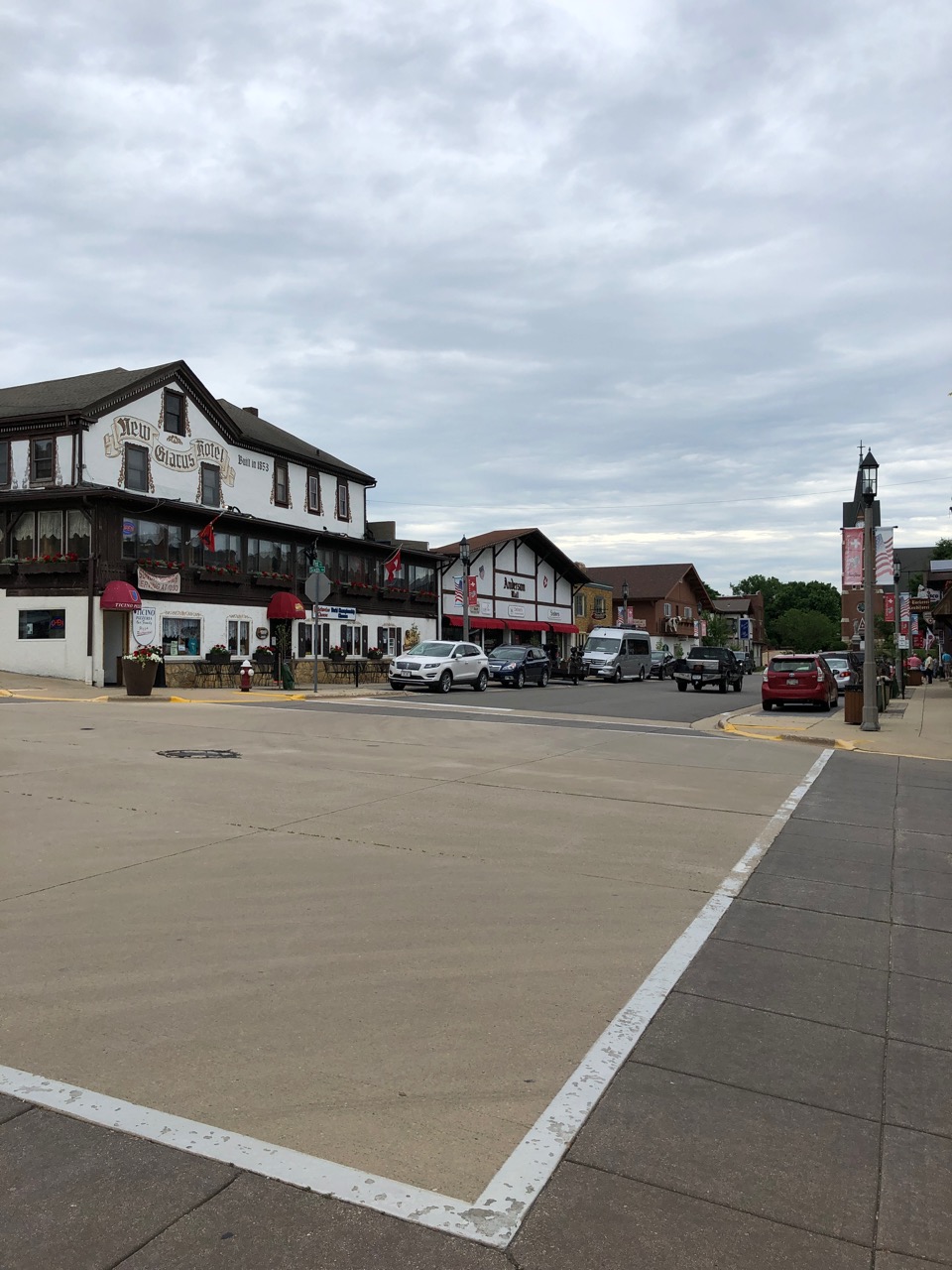 Home to a handful of restaurants and some local bars, there isn't a ton to do in New Glarus. It's a cute little town where you can walk around, do some shopping, eat really good food and just relax.
Our Airbnb was just a 10-minute walk from downtown, so when we got to New Glarus on Friday evening we, of course, went to a traditional fish fry and then a local bar. While you can't get New Glarus beer outside of the state, in Wisconsin it's literally everywhere.
Every bar you walk into has at least a few New Glarus taps pouring everything from their year-round beers like Spotted Cow and Moon Man to their seasonal Thumbprint series like Strawberry Rhubarb.
Believe it or not, the locals don't always drink New Glarus. At one bar I asked a local how often he drank Spotted Cow and while I assumed it was just standard practice to drink the local brewery, he said he will drink it every so often, but prefers Miller Lite. In fact, in the first place we went to, the bar was filled with locals with no one drinking New Glarus.
The Brewery
A trip to New Glarus wouldn't be complete without a trip to the brewery. So on Saturday after a nice hike in New Glarus Woods State Park, we made the short drive (5 minutes) to the brewery.
The entrance reminded me a lot of Tree House outside of Boston. A long winding road with a wooden sign welcomes you to New Glarus Brewing. There are plenty of overflow parking lots for busy days, but on this Saturday we were able to get right up to the main lot by the tap room.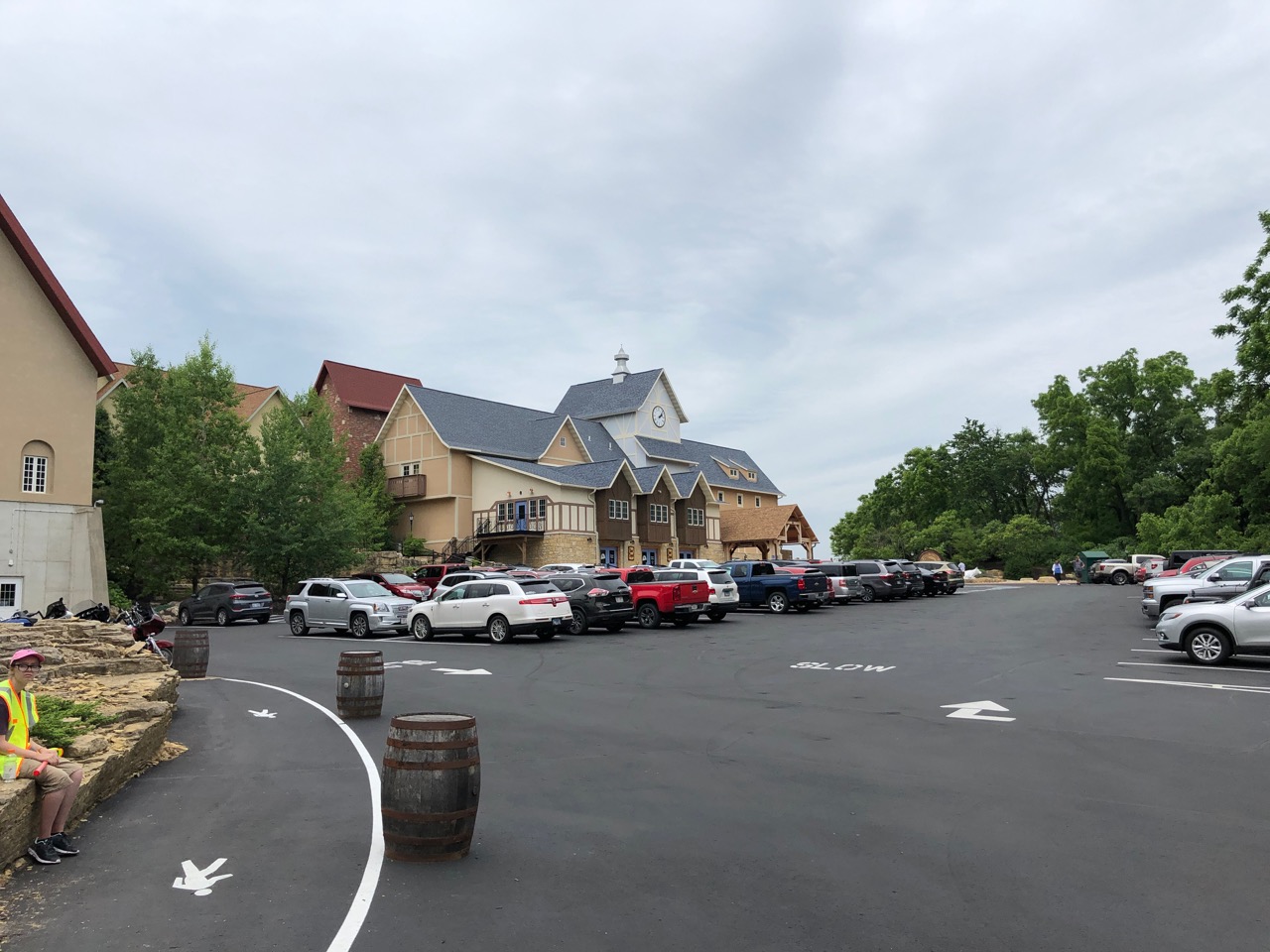 It's important to note that the taproom does not stay open late. In fact, every day it closes by 5 p.m., opening at 10 a.m. most days, except for Sunday when it opens at noon. The atmosphere isn't what you'd expect from a typical taproom. Pretty much all of the seating is outside with different areas to sit that include amongst the ruins of what looks to be a castle, to more typical picnic tables.
The brewery has the process to get pours down to a science. In the center of the beer garden is a hut where you can buy a tasting wristband good for three tastes or a full pour. No matter what you order, you get to keep the glass.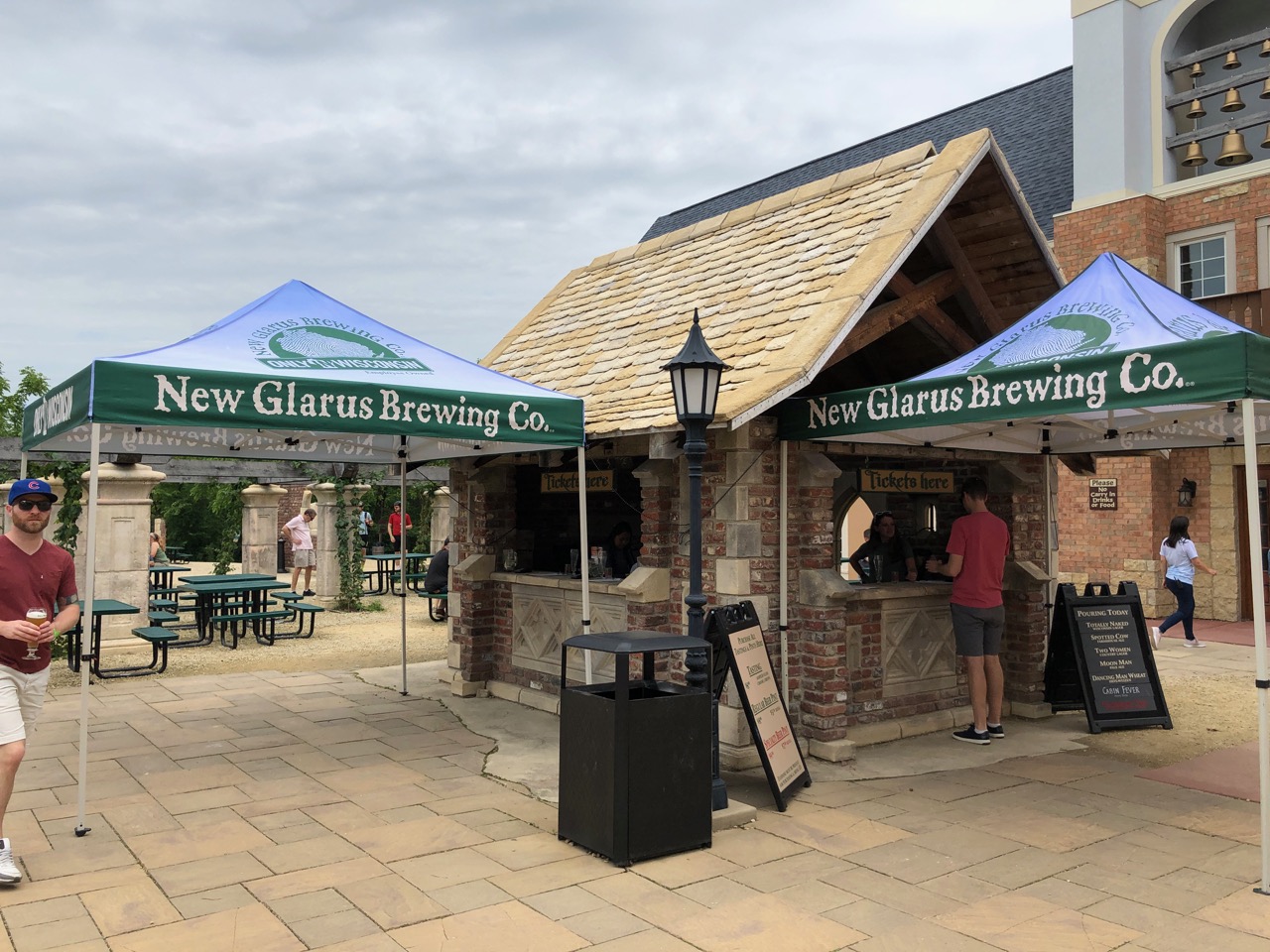 Once you purchase what you want to drink, you can walk around to the two or three drink stations and get your pours. With this process, the lines are short, even when it's crowded.
On the day we were there nothing super rare was being poured. Two drink stations were open with six beers at each. Except for one beer, the other five were the same at both places. The previous time I was at New Glarus there was a third beer station open that was pouring very rare beers, so it really just depends when you go.
After you get your pour you're free to roam around the beer garden or do the self-guided tour that takes you throughout the brewery and where you can learn the history of New Glarus.
Once you've finished drinking your beers, my favorite part of visiting New Glarus begins—the beer depot.
https://www.instagram.com/p/Bx0gt4cgz0R/
Like a kid in a candy store, beer lovers enter the beer depot and are immediately met with pallets and pallets of New Glarus beer. From the year-round beers to harder to get ones to the rarest of the R&D releases, everything can be found at the beer depot.
Some of the beers will have daily limits but rest-assured they almost never run out. I stocked up on New Glarus with a large box full of just about everything I could get my hands on. Some beers you're allowed to make your own 6-pack, while others are sold as 4-packs or single bottles.
Dollies are available to help you get your purchases to your car and they definitely get good use.
What the Careys have done with New Glarus is truly special. Is some of that in part due to only being in Wisconsin? Of course, but it's part of the allure of the New Glarus and I actually prefer it to stay that way.
From the beer garden to the beer depot to the grounds themselves, whether it's a day trip or an overnight trip, the short drive up to New Glarus is a bucket list item I'm glad I've checked off several times.
And of course, I brought back plenty of beer for friends to enjoy.
---