No Comments
Wiley Roots Brewing Celebrates Six Years with Two Slushie Machines and One Cease & Desist (So Far)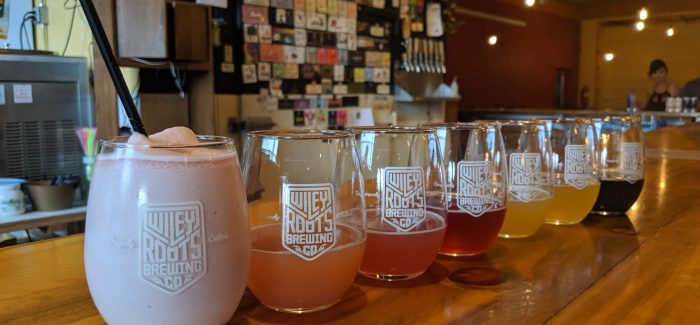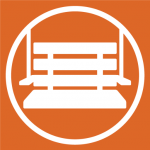 What can be accomplished in six years? Well, it takes six years to watch all the movies made since 2003, six years to get some seriously aged cheddar cheese, and, if you're a true PorchDrinker, six years to graduate college. Wiley Roots Brewing didn't need six years to become one of the most talked-about Colorado breweries in the scene today, but as they celebrated their sixth anniversary last weekend, head brewer and co-owner Kyle Carbaugh could tell you that those years have been filled with their share of change.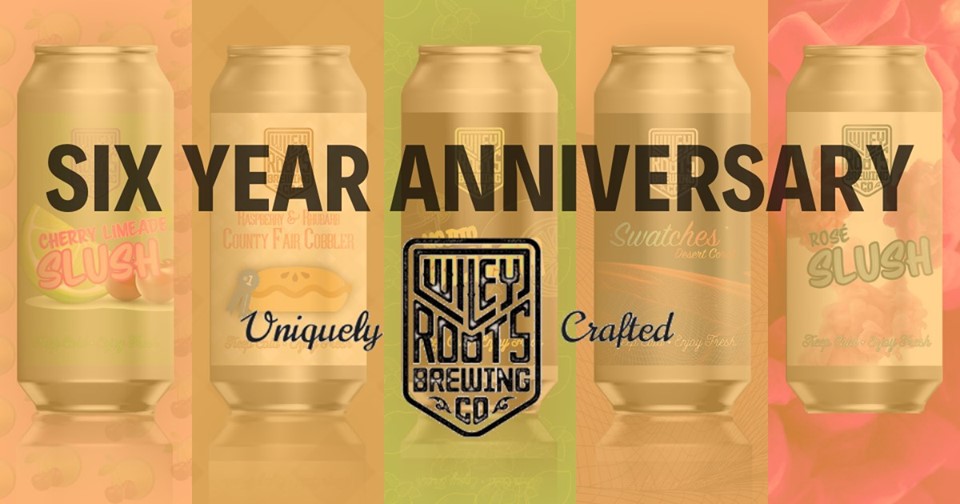 "A year ago we were still brewing in 800 square feet!" Kyle laughed. "But it's all been about creating a scene for people to enjoy beer right where it's made."
Kyle and his wife, co-founder Miranda Carbaugh, should consider that goal accomplished. Throughout the late July weekend in the small town of Greeley, Colorado, beer drinkers from all over the state and beyond were stopping by the newly expanded brewery to try some new trends and old favorites. Special releases for their anniversary included a new IPA series called Swatches, Raspberry & Rhubarb County Fair Cobbler milkshake sour IPA, and four slushie beers. Front and center on display for guests to admire were the two Taylor-brand slushie machines that have ushered in much of Wiley Roots' press in recent months.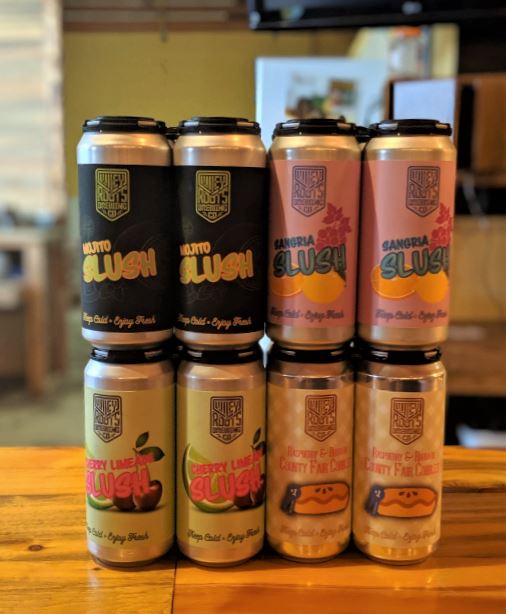 Slushie beers have become one of the hottest trends in the craft scene, and Wiley Roots has been at the forefront with their summer-friendly mixes like Mojito Slush, Rose Slush, and Sangria Slush. Their goal, Carbaugh explained, was to pull in the population who might be on the fringe of craft beer: people who generally prefer wine, or people who would never otherwise try a sour beer. The slushie beers are a gateway series that continue to draw in unlikely fans and keep them coming back for more. Even classic craft beer nerds can't resist giving it a try, because it's not just hype: the slush base is typically a single keg moderately acidic kettle sour, with fresh fruit puree and spices added in. The base, fruit, and batches are never frozen and never muted in flavor, which may explain why they sell out every weekend.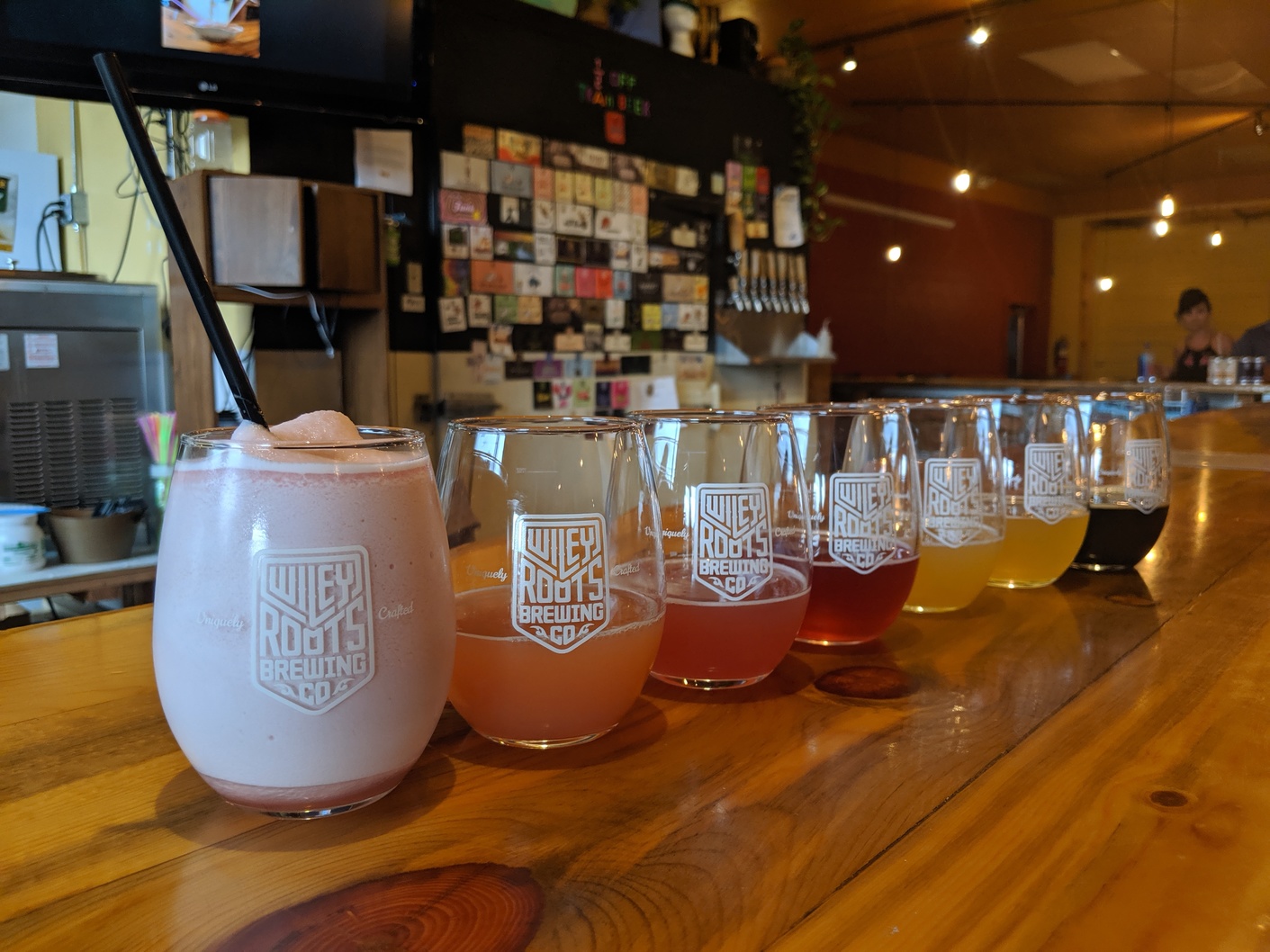 Of course, not everyone's a fan. The original artwork and theme for the slushie series was—to put it mildly—heavily inspired by Sonic Drive-In's artwork and advertising. Unfortunately Sonic didn't appreciate the homage, and their legal team hit Wiley Roots with a cease-and-desist. Rather than panic, Wiley Roots handled it with their traditional good humor: they changed the artwork but kept the series, releasing more and more slushie beers, and framed the cease-and-desist above their tap list.
Don't let their playful culture and their trendy summer series fool you, though: if these past six years have shown us anything, it's that Wiley Roots always puts quality first. One weekend they're brewing a Cherry Limeade slush with fresh fruit puree and serving them up in tiki bowls, the next they're winning medals at Great American Beer Festival for their mixed culture Brett saison dry-hopped with Citra called Funk Yo Couch. After six years of growth and evolution Wiley Roots Brewing would probably tell you that their change feels constant, but looking at their bustling patio filled with long-time fans on this anniversary weekend, it's pretty clear that the good times and great beer are here to stay.
---