No Comments
Event Preview | A Comprehensive Guide to Ohio's Ale-O-Ween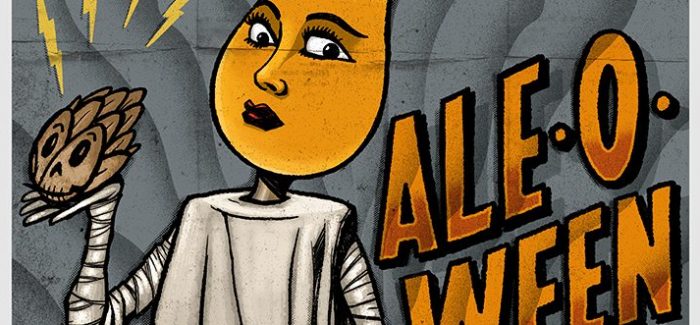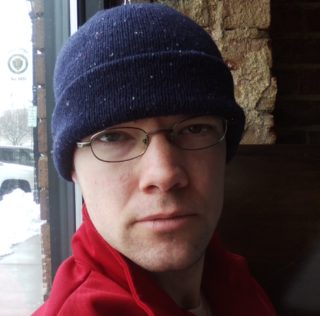 Leaves are falling, Ohio evenings are getting crisp and jack o' lanterns are smiling from porches across the Buckeye state. It's time for the Ohio Craft Brewers Association's Ale-O-Ween in downtown Dayton!
This annual October shindig of costumes, beer and live entertainment has moved to the Dayton Convention Center, promising more room for the festivities. As in years past, The AmpFibians and Team Void will be providing creepy background music and guests can enjoy tarot card readings, face painting and a curated food menu.
Tickets are still available at the Ale-O-Ween website.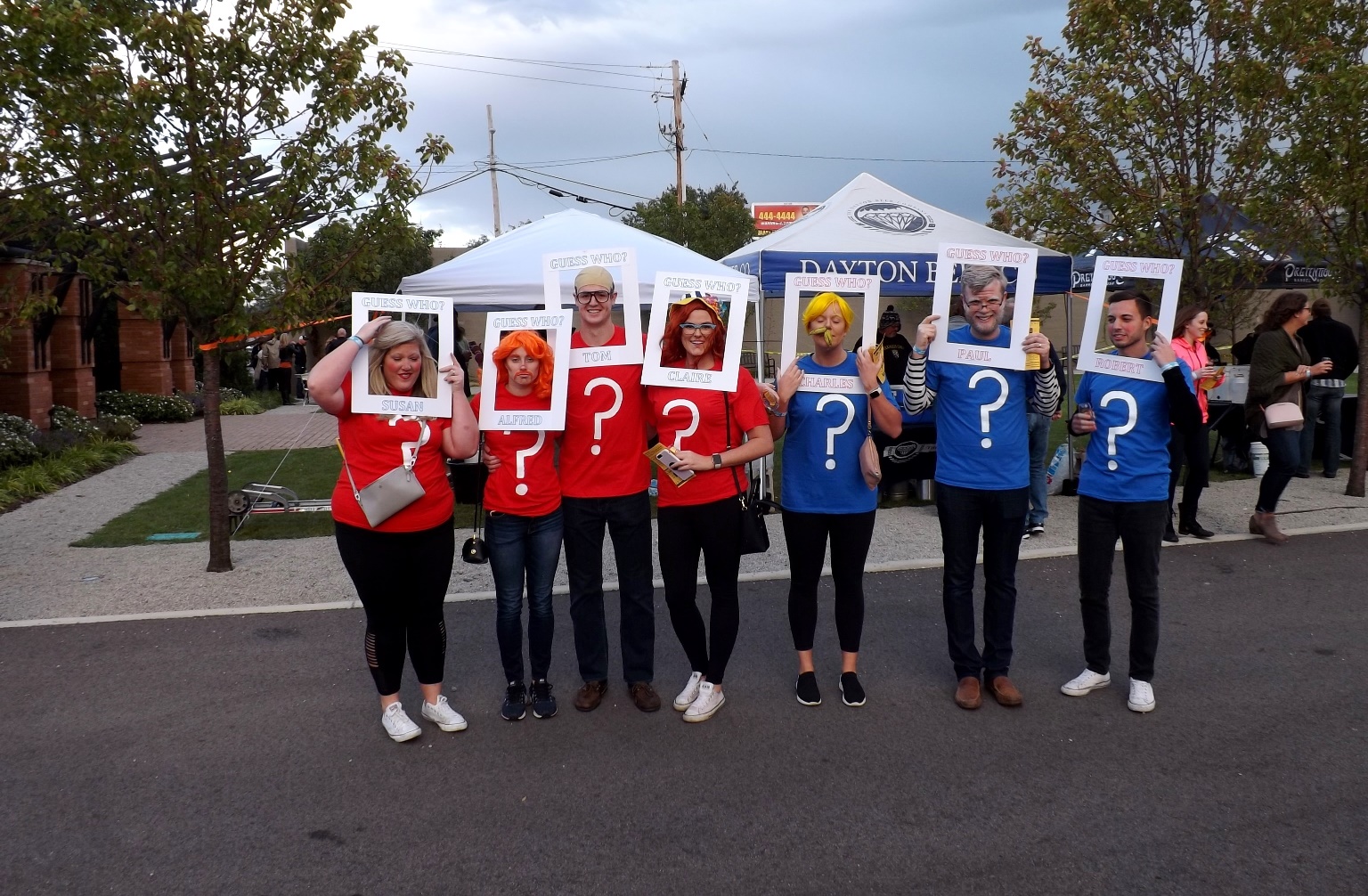 43 Ohio breweries will be pouring at the festival with some scary good brews making appearances this year. Check out the pour lists below to plot your course through the haunted halls of Ale-O-Ween!
Day of the Gourd
It wouldn't be Halloween without pumpkin beer and plenty of pumpkin and squash beers will be on hand at Ale-O-Ween this year.
Hometown brewery Warped Wing will be bringing two variants of their Flying Heads Dubbel Pumpkin Ale: one aged in bourbon barrels and one in rum. If you don't think you like pumpkin beers, wait until you try these big-but-graceful barrel-aged versions.
Nostalgia Brewing will be pouring two pumpkin beers, including the wonderfully named Sanderson Sisters Pumpkin Ale. Award-winning Fat Head's Brewery will bring their excellent Spooky Tooth Imperial Pumpkin Ale and Taft's Brewing will pour Gourd to Death, a brown ale with pumpkin seeds, maple syrup and brown sugar.
If you really want something unique, check out Carillon Brewing's historical squash ale brewed on a gravity-fed, wood-fired brewing system modeled after an 1850s brewery.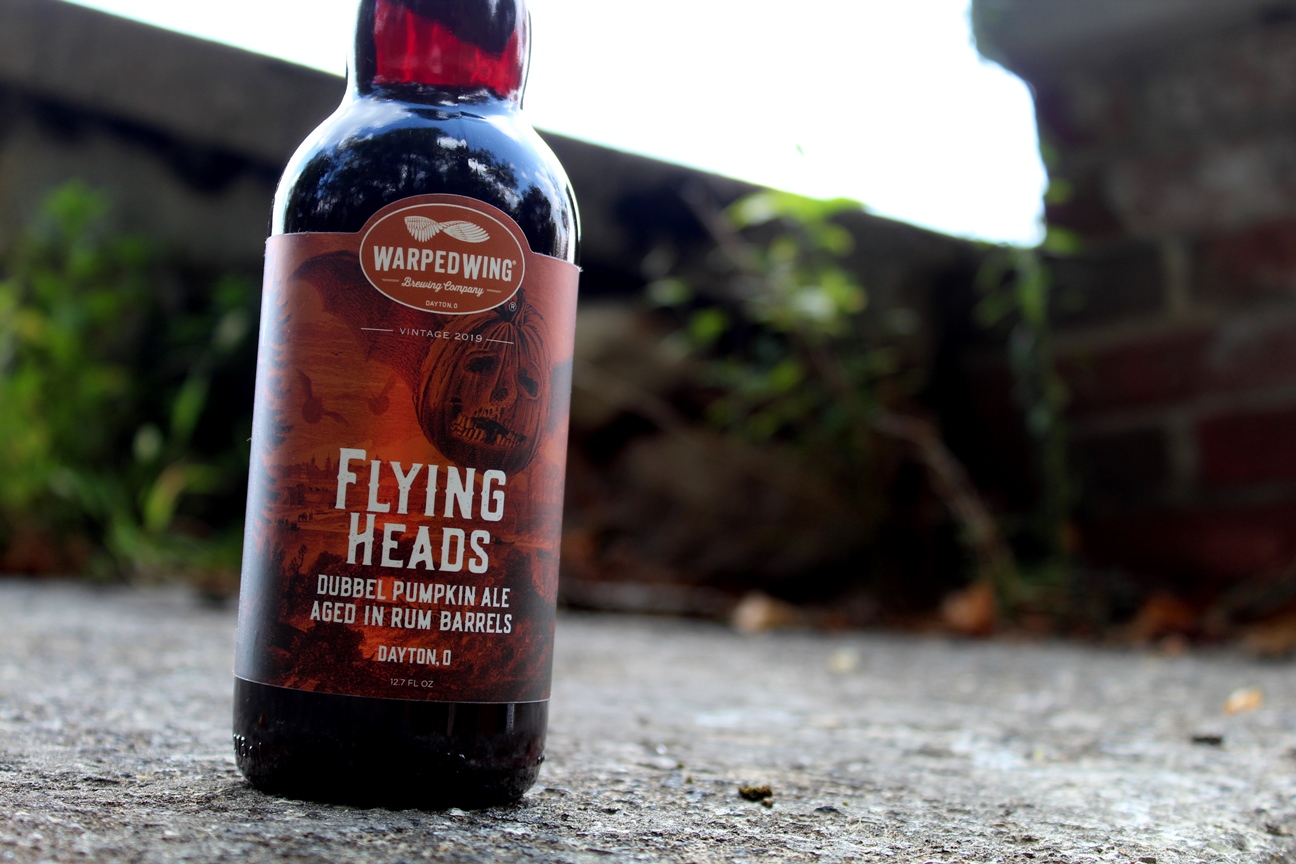 Other pumpkin beers:
Alematic Comeback Season Pumpkin Milk Stout
Crooked Handle Witcher Pumpkin Ale
Dayton Beer Company Jack-O-Lager Pumpkin Lager
Hairless Hare Fire Roasted Pumpkin Porter
Lock 27 Pumpkin Pi Imperial Pumpkin Ale
Toxic Brew Toxic Harvest Butternut Squash & Apple Cider Ale
Uniontown Legends Pumpkin Ale
Willoughby Pumpkin Ale
IPAs & Hazies
Pumpkin beer, schmumpkin beer. You want hops! There will be plenty of pale ales and IPAs of both the classic and hazy varieties at Ale-O-Ween.
Several Dayton-area breweries will be pouring excellent hoppy options. Dayton's own Branch & Bone Artisan Ales will be pouring their dreamy and creamy Dream Wax Oat Cream IPA. Mother Stewart's Brewing will be serving their Disco Dancer Hazy IPA and Yellow Springs Brewery will offer their coveted Boat Show IPA.
MadTree will be serving up their Like a Voss Hazy IPA brewed with Norwegian Kveik yeast and Fat Head's will bring their Strange Magic IPA, which recently won first place at the King of Ohio IPA competition.
Columbus Brewing, the maker of Bodhi IPA, knows a thing or two about hop-forward beers and they'll be bringing a special treat in the form of Cloaked in Cashmere Wet Hop IPA.
If you really want to try something "out there" at this spectral beer event, try Sonder Brewing's Piña Colada Frosted Milkshake IPA.
Other hoppy offerings:
Alematic Guilty Conscience IPA
Columbus Citrus Orchard IPA
Eudora Groove Juice Session IPA
Grainworks Cabana Boy Pineapple Vanilla Milkshake IPA
Hairless Hare Hazy Dayz New England Pale Ale
Lake Rat Boo Juice New England Double IPA with wild cherries & cranberries
Lake Rat Rat Trip Hazy IPA
Little Fish Work Party IPA
Lock 27 Stumbling Nag DIPA
Market Garden Citramax IPA
Maumee Bay Fakejuice New England IPA
North High Fly Hazy Pale Ale
Northern Row Drifter IPA
Outerbelt Gravel Donuts New England IPA
Penguin City 10-10-19 Farmhouse Ale
Seventh Son Proliferous DIPA
Seventh Son Tessera New England IPA
Sonder Concord Grape Frosted Milkshake IPA
Sonder Straight Clouds DDH New England DIPA
Taft's Gavel Banger IPA
Uniontown Faultless IPA
Warped Wing Test Flight Hazy Pale Ale
Wolf's Ridge Pack IPA
Barrel-Aged Beasts
Halloween is the time for monsters and there will be plenty of behemoths on display at Ale-O-Ween.
Dayton Beer Company's Barrel-Aged Deep Sea Diving Sea Salt Stout won a bronze medal at the 2018 Festival of Barrel-Aged Beer in Chicago; you'll have the chance to taste it at Ale-O-Ween alongside its non-barrel-aged little brother.
Cleveland classics Great Lakes Brewing will bring their Barrel-Aged Alberta Clipper Porter, a porter with raspberries and Belgian chocolate aged in bourbon barrels.
Warped Wing will also pour their Bourbon Barrel-Aged Creepshow Smoked Porter alongside the non-barrel-aged version.
Other barrel-aged beers:
Old Motor Oil Bourbon Barrel Aged Russian Imperial Stout with coffee and vanilla
Barrel-Aged Total Eclipse Breakfast Stout
Northern Row Barrel-Aged Barleywine
Sour Power
If you like your beers with a smack of sour, check out some of these excellent options at Ale-O-Ween.
Pretentious Barrel House makes some stunning barrel-aged sours and this year they'll be bringing Truculent Golden Sour with ginger and lime and the cheekily named Here's Your Hops, Pucker Sour IPA.
Urban Artifact makes almost nothing but sour beers, specializing in heavily fruited sours. They'll be bringing six such beers worth trying including: Operation Plowshare Blackberry Midwest Tart Ale and Finn Tart Pale Ale.
Definitely don't pass on the chance to try Wolf's Ridge Red Legacy, a Flanders red ale and the only beer of this style at the festival. And if you really want to dazzle your friends, get a pour of Streetside Glitter Freeze Dragon Fruit Passion Fruit Berliner Weisse.
Other sour beers:
Branch & Bone Bramble Blast Berry Joose Sour Ale
Grainworks Overfruited Cherry Pineapple Berliner Weisse
Lake Rat Pickin' Berries Raspberry Sour
Sonder Boggs Berliner Weisse with cranberries
All About the Stouts
If pastry stouts are your thing, you're in luck. You'll have the chance to try Streetside's Interstate Pastry Fight made with chocolate-covered, creme-filled donuts, as well as MadTree S'More Gratitude and Wolf's Ridge Wolf Claw Rocky Road Imperial Stout.
If you want to go a more historical route, you'll have the rare chance to try an oyster stout in the former of Nostalgia's Heroes in a Half Shell (great name) and an export stout called Banker from Northern Row Brewing.
Other stouts:
Moeller Brew Barn Baked Oatmeal Stout
North High Wired Coffee Stout
Railroad ChoCoal Train Chocolate Stout
Seventh Son Oubliette Imperial Stout
Star City Twisted Mill Stout
Willoughby Nut Smasher Imperial Stout
Gimme a Lager
If you get weary of the big stouts and hop monsters, there will be plenty of classic lagers available to try.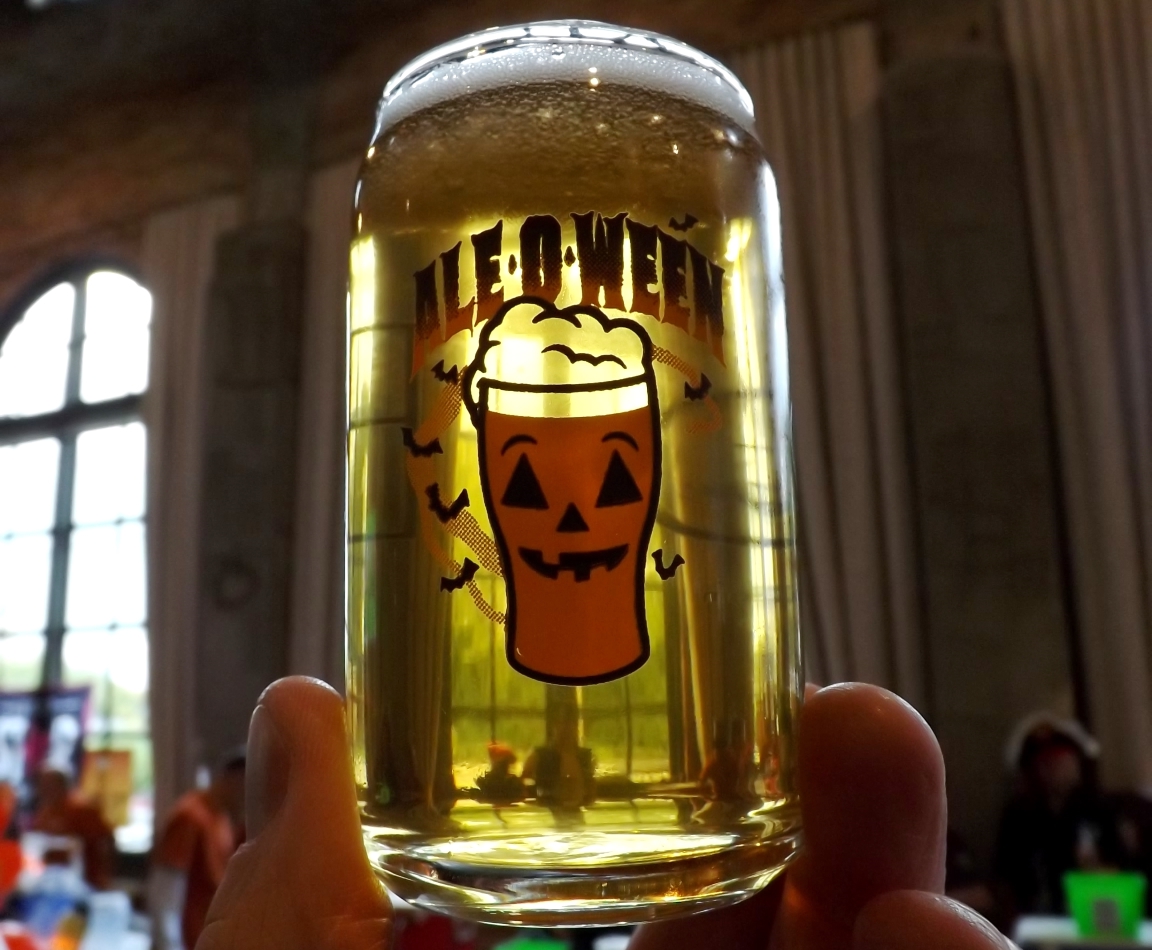 Devil Wind Brewing will be bringing nothing but lagers. Try their Ein Prosit! Festbier and their Dankel Dunkel.
Market Garden will pour their GABF-winning Progress Pilsner and Taft's Ale House will bring their GABF-winning Gustav Vienna Lager (if you like Vienna lagers, you should check out the one from Mother Stewart's as well).
Other lagers:
Columbus Pilsner
Dayton Beer Company Gem City Light Lager
Fifth Street Brewpub Oktoberfest Lager
Fifty West Veinermobile Festbier
Northern Row Helles Lager
Uniontown McDowell Dunkel
Warped Wing Trotwood Lager
Warped Wing Lagerstadt Oktoberfest
Red, Weiss, and Brown
Ambers and browns and wheats, oh my! These styles and others like them don't always get a lot of buzz, but they really can hit the spot at the right moment.
Great Lakes will be bringing their famed seasonal Nosferatu, an imperial red ale named for the classic horror movie vampire.
Yellow Springs will have their excellent Handsome Brown on hand. Heavier Than Air Brewing will be pouring their award-winning Balloon Factory ESB 1.
Speaking of awards, Market Garden will be offering Prosperity Wheat, sporting a gold medal from October's GABF.
Others to try:
Carillon Roggenbier
Columbus Scarlet and Scades American Red Ale
Fifty West Home Sweet Home Brown Ale
Maumee Bay Kristalweiss
Moeller Brew Barn Wally Post Red
Outerbelt The Rivalry Imperial Red Ale
Penguin City Brewing Penguin City Beer Golden Ale
Sonder Dunkelweizen
Star City Building 25 Biere de Garde
Taft's Nellie's Winter White Ale
Toxic Gem City Ruby Amber Ale
Oddball Ales
Some beers are just weird and we want them that way. Ale-O-Ween is all about celebrating the oddball in all of us, so be sure to check out some of these unusual brews!
Crooked Handle will be pouring their excellent Roadside Peanut Butter Porter and Seventh Son will be offering their Chester Copperpot Smoked Double Altbier.
Always excellent Little Fish Brewing will have their Beets on Repeat Beet Saison on hand and you'll also get to try Wolf's Ridge's award-winning Clear Sky Daybreak Coffee Vanilla Cream Ale.
Finally, while it's not really an oddity, this is the best place to mention Eudora's delightful Le Cheval Magique Belgian Golden Strong Ale with its expressive yeast character. Don't miss it!
Other odd ales to try:
Fifth Street Brewpub The Mighty Macintosh Apple Cinnamon Ale
Grainworks Old Ghosts Milk Stout with chocolate, caramel, hazelnut, and peanut butter
Penguin City John Young's Ale Apple Saison
Railroad Full Pig Bacon Maple Brown Ale
Sonder Blood Orange Blanc Belgian-style Wheat Beer
Wild Ohio Brewing Blueberry Tea Beer
Wild Ohio Black Cherry Bourbon Tea Beer
Wild Ohio Peach Tea Beer
Yellow Springs First Lost Episode Fruited Belgian-Style Ale
---