No Comments
Bohemian Brewery | Sir-Veza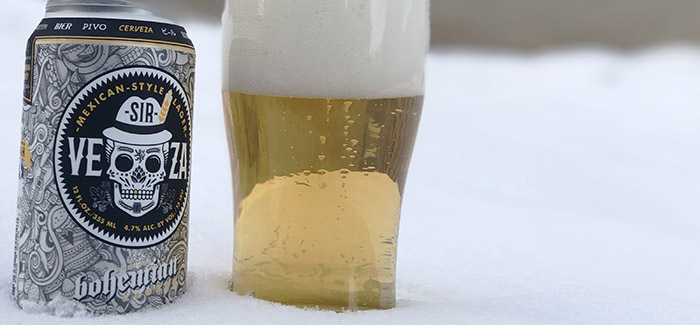 Sir-Veza, a Mexican-style light Lager brewed by Utah's preeminent Lager brewery, is a beer for all seasons. The crisp Lager is the perfect refresher—or so I've heard—after a day spent carving turns on the ski slopes. For Utahns like me who don't ski or snowboard, this is the time of year we're dreaming of soft sandy beaches and warm summer breezes. And a sip of Sir-Veza, coupled with an active imagination, transports us to a sun-soaked oasis.
Bohemian Brewery, a Utah Lager powerhouse since 2001, makes this dual reality possible. Sir-Veza hit the scene in 2018 and quickly made a name for itself. It earned "Best New Beer" and "People's Choice" honors at last year's Brewstillery event in Salt Lake City.
And that's when it clocked in at 4% ABV. Since November, Lager lovers have been able to enjoy a more robust 4.7% version.
It pours a clear pale yellow with a soft white head that lingers. Aromas of cereal and a touch of lemon. It tingles on the tongue, with notes of cracker (Pilsner and Vienna malts), a light grassiness and a honey-like finishing sweetness. It nicely complemented a lemon-garlic halibut dish I fixed recently.
Oh, and that label! Día de Muertos meets Guns N' Roses.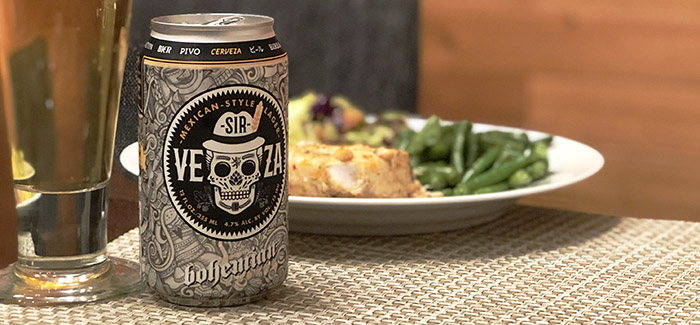 Sir-Veza: A Little Extra
Sir-Veza is one of many Utah beers that benefited from a November 2019 law change. Before, only beers up to 4% ABV could be served on draft in Utah or in the state's grocery and convenience stores. On Nov. 1, the limit increased to 5%.
"It finally allows us (in most cases) to brew our heritage Lager beers true to style," Bohemian says. "For our customers, this means they are finally getting beers consistent in strength and hop profile with the classic and legendary Lagers and Ales of the world."
With reformulation comes challenges as well. Bohemian, which bumped most of its 4% brews to at or near 5%, needed to ensure the primary flavor profile remained intact.
Which, of course, means just because a beer can now be brewed at 5% doesn't mean it necessarily should.
"Each beer that was previously brewed to 4% ABV has been reformulated to reflect the ideal strength and IBU that we would like them to be, and also to stay within accepted style guidelines," Bohemian says.
Sir-Veza is available on draft at Bohemian Brewery and at various bars and restaurants around the state. It's also—happily and readily—available in 12-ounce cans (with outstanding label artwork) at grocery and convenience stores.
---