#MexicanStyleLager – PorchDrinking.com
January 17, 2020 | Tim Haran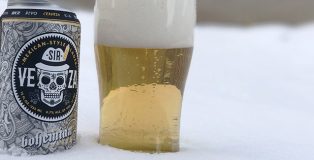 Sir-Veza, a Mexican-style light Lager brewed by Utah's preeminent Lager brewery, is a beer for all seasons. The crisp Lager is the perfect refresher—or so I've heard—after a day spent carving turns on the ski slopes. For Utahns like me who don't ski or snowboard, this is the time of year we're dreaming of soft sandy beaches and warm summer breezes. And a sip of Sir-Veza, coupled with an active imagination, transports us to a sun-soaked oasis.
June 15, 2018 | Barry Barz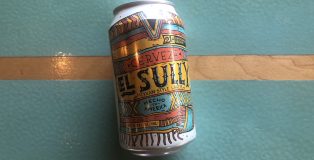 There comes a time where something light is needed. Something airy for lakeside Saturdays or something just enough to take the edge off a stressful Wednesday without incidentally starting the weekend early. With the latest boom of IPAs, a sessionable IPA typically comes to mind. However, on my most recent Taco Tuesday outing, I decided to return to the first style of beer I eventually fell in love with: a light, golden lager. Or in this case, El Sully, the Mexican-style Lager from 21st Amendment Brewery.