No Comments
Surly Darkness Day Goes on Hiatus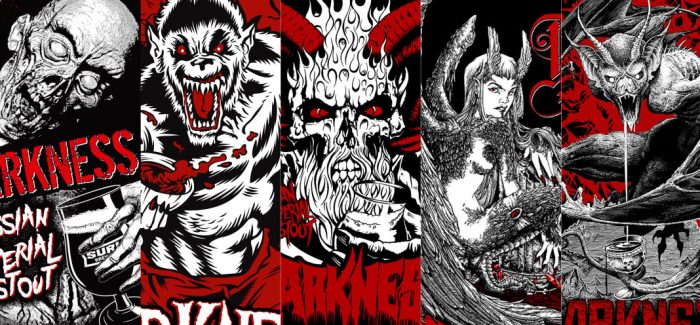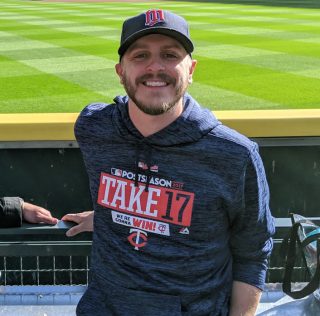 It was a dark day for Darkness Day. Yesterday afternoon, Surly Brewing Co. announced the brewery's highly anticipated annual celebration of Surly Darkness is going on hiatus.
Surly discussed via email and social media why they're pushing pause on Darkness Day, letting fans know the hiatus is a direct response to the current situation surrounding some of Minnesota's craft beer laws.
From Surly:
The craft beer industry is changing, and we need to change with it. Craft breweries outside of our state are growing through more options to sell beer, including directly to their customers. These opportunities are limited in Minnesota.
Despite Darkness Day's uncertain future, Surly reassured Darkness fanatics that the beer wasn't going anywhere and will still be found at liquor stores. Surly also plans to continue the tradition of having an artist commission the unique label designs for Darkness.
On the Move to On Hiatus
Held every fall, Darkness Day is an ode to Surly Darkness — a barrel-aged Russian Imperial Stout first brewed in 2006. Since 2007, fans of the boozy, velvety beer of fable and legend gathered at Surly's Brooklyn Center, Minnesota production brewery to celebrate and get their hands on that year's iteration of Darkness.
After ten years, Darkness Day was moved from Brooklyn Center to a much larger site across the river in Somerset, Wisconsin. As the celebration expanded, it grew to include two days of bands, additional rare Surly beers and a large selection of guest breweries.
However, after a brief stint in Wisconsin, it became clear to Surly the importance to hold Darkness Day in Minnesota at their space. And, since Minnesota laws currently prevent them from doing that. It was time to push pause.
https://www.instagram.com/p/B9FATPloELp/
Growlers vs. Growth
Currently, Minnesota prohibits breweries that brew more than 20,000 barrels to sell growlers directly to consumers. Minnesota law also prevents breweries, of any size, from selling bottles or cans out of their taproom.
The hiatus of Darkness Day represents the latest consequence of these restrictions and the failure of the Growler Cap Amendment in the 2019 Minnesota legislative session. The amendment would have doubled the production limit to 40,000 barrels, which would allow many of the state's longest-tenured breweries the ability to sell growlers once again. In the hiatus announcement, Surly made it clear their desire to eventually host Darkness Day at their destination brewery.
From Surly:
Put Plainly: We want to sell Darkness bottles for you to take home form the Destination Brewery. Once we can, Darkness Day will return to Minnesota at our Destination Brewery.
A Familiar Fight for Surly Nation
Surly's work to change current Minnesota craft beer legislation is just the brewery's latest endeavor into law. In 2011, the "Surly bill" was signed into law by Governor Mark Dayton. The bill allowed Surly and other breweries to serve pints in their taprooms, paving the way for scores of new breweries to open in the Twin Cities.
In its effort, Surly hired its own lobbyists to advocate on their behalf, mobilizing a grassroots network of supporters known as "Surly Nation."
From Surly:
Surly Nation changed the law before, it's time to do it again.
No one knows what lies ahead for the future of Minnesota craft beer legislation. But the temporary cancellation of Darkness Day signifies that craft breweries around the state are more eager than ever for change. Surly's announcement comes just days before the Minnesota Craft Brewers Guild's public rally at the State Capitol where the Guild and its 150 members will be asking legislators for more modern craft beer laws.
Feature Image Courtesy of Surly Brewing Co. 
---