No Comments
Devil Wind Brewing | Dankel Dunkel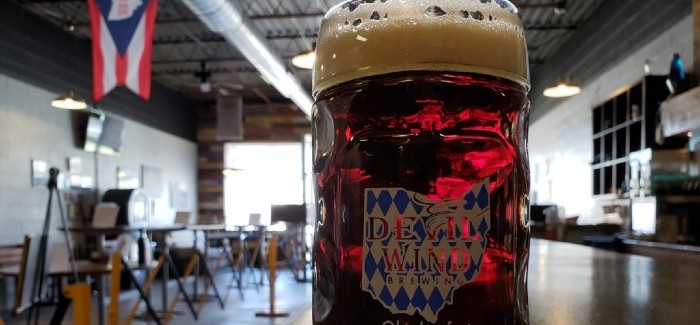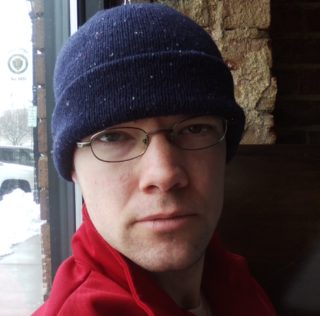 Munich Dunkel might seem like an unusual style to lead a brewery's portfolio in 2020, but Devil Wind Brewing Dankel Dunkel is thwarting expectations in Xenia, Ohio.
This small brewery was founded in 2018 and takes its name from a devastating F5 tornado that leveled much of the town in April 1974, killing 33 people. Xenia rebuilt, and Devil Wind carries on the town's legacy of both heritage and progress.
Head brewer Doug Lane wasn't born yet when the "devil wind" changed Xenia forever, but his commitment to tradition and quality fits right in with this working-class town.
"I absolutely love traditional Lagers," says Lane. "With the shift in trends, lagers are coming back. Xenia is a blue-collar town, so most folks here are light beer drinkers anyway. We get to introduce lagers that are more flavorful."
Devil Wind always has the Munich Dunkel and a Munich Helles on tap, and they rotate through a range of other historical and modern lager styles as well, in addition to a standard range of ale styles.
Dankel Dunkel is a classic Munich Dunkel Lager, showcasing a lovely gentle roast with layers of toast, bread crust, and subtle chocolate and nuttiness.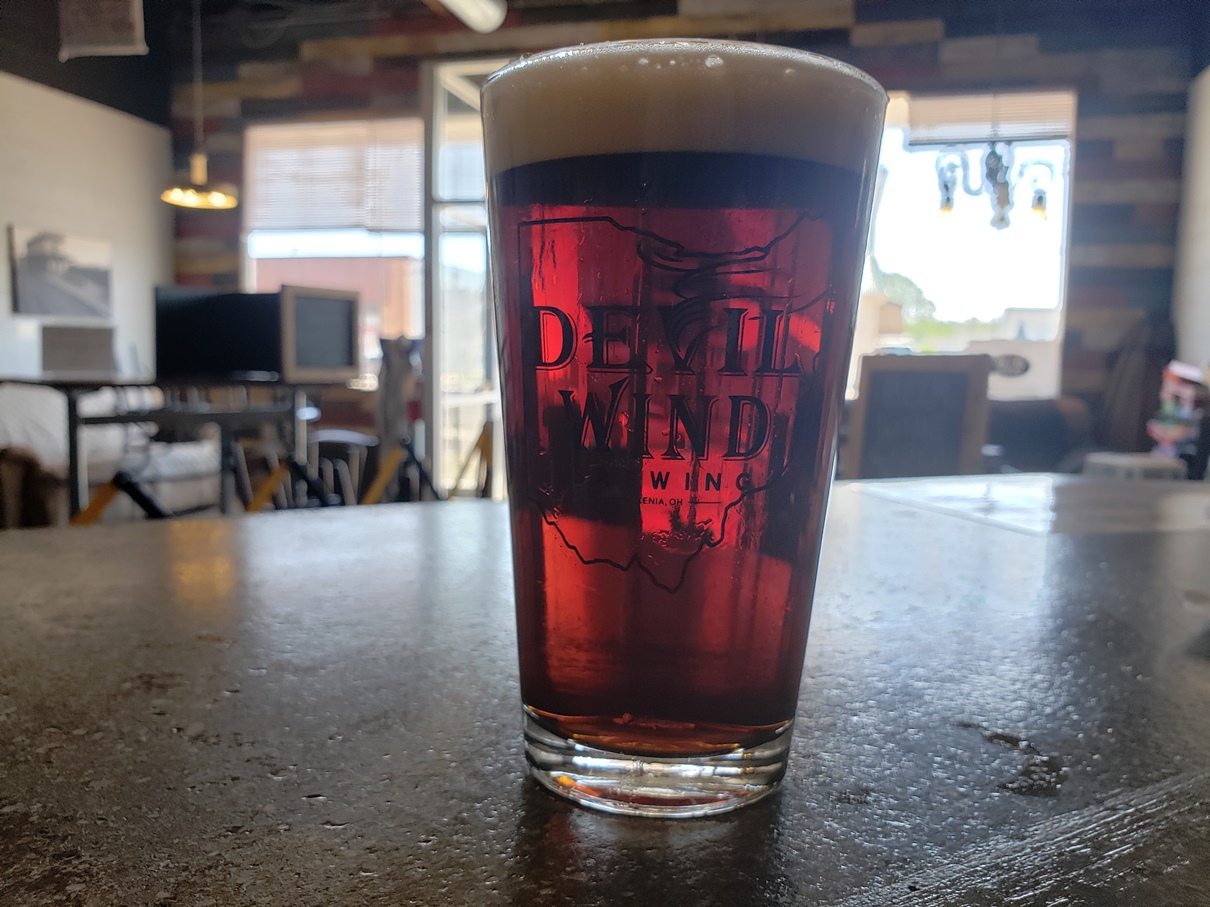 "We took a trip to Munich in 2016 for Oktoberfest and drank nothing but Helles and Dunkel and Festbier," recalls Lane. "It gave us a standard we had to meet."
A malt foundation of German Weyermann Munich and Carafa II malts with Hersbrucker and Tettnang hops allows this Ohio beer to achieve an Old World authenticity. It's certainly a hit in southwest Ohio.
"It's really hard to tell why," reflects Lane on the beer's runaway success. "Maybe because it's a style you don't see a whole lot. Folks around here used to drink Hofbrau Dunkel or Warsteiner Dunkel. When people see this beer, they get excited. It's a crushable beer, but with a lot more flavor going on."
And that name? It's just a joke.
"Back when I was homebrewing, people would use 'dank' as a positive term for beers they liked. They're nothing dank about our Dunkel."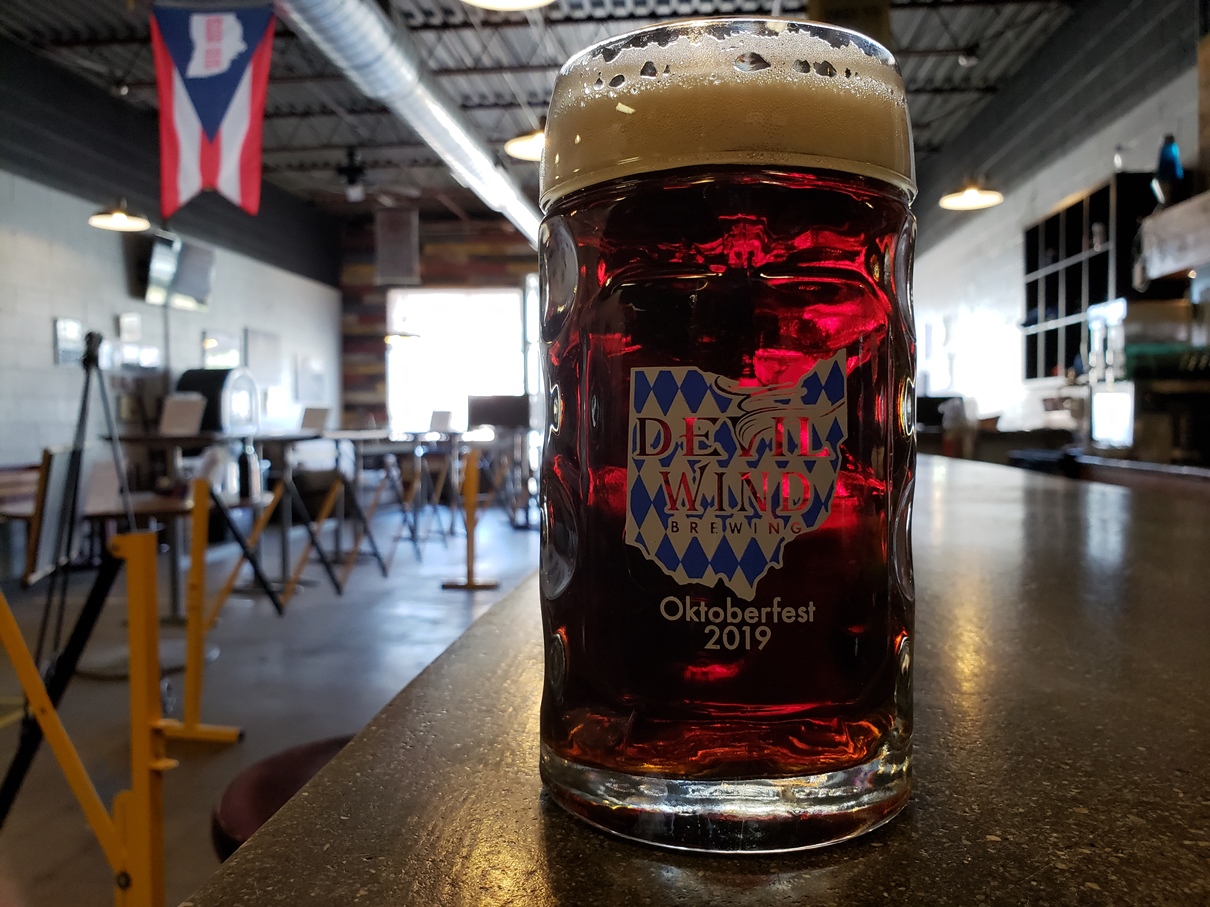 All images provided by Devil Wind Brewing.
---