No Comments
Former WeldWerks Brewer Launches Peculier Ales in Windsor, CO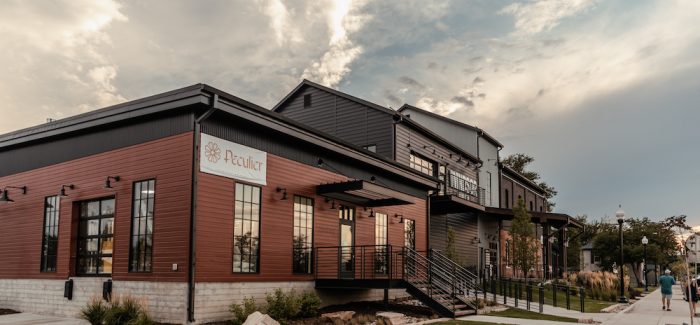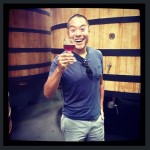 In the grand scheme of beer's role throughout human history, American craft beer is still in its early stages of influence. However, even during this fleeting period, the amount of innovation that has sprung forth has already made a lasting imprint on what beer is and will become. And while many of today's breweries share that eye for experimentation, those that are able to balance traditional and modern approaches often find the sweet spot for success.
Peculier Ales, which opens today at 4 pm in Windsor, CO, aims to accomplish just that. Helmed by Head Brewer and Co-Owner, Nick Armitage, the name Peculier serves as a nod to an old English term that means parish or church set apart or outside the jurisdiction of the bishop of the diocese in which it is situated. That brand alignment is further carried out through its flower mark logo which draws from the stained glass windows found in Peculier parishes as well as its logotype, which is a modern take on the Blackletter type priests used in manuscript transcriptions.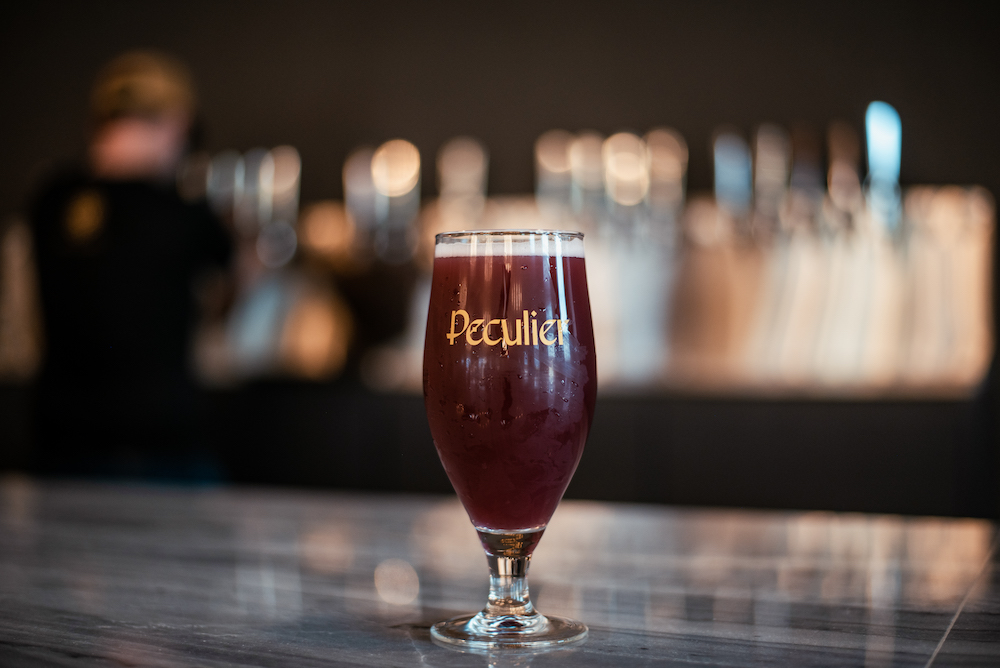 Similarly, Armitage explained that Peculier's philosophy toward brewing is to make beer that's over the top crazy without strictly focusing on any one style category, while also striving for balance. That philosophy coalesces around the slogan "Beer set apart".
Perhaps the best example of this approach can be experienced through Fjords to Valhalla, a bright, crisp, yet complex Scandanavian Lager that employs Kveik yeast to give off subtle tropical notes while helping it fully finish fermenting in approximately 14 days. However, that won't be the norm when it comes to Peculier's Lager program, which will kick off on Saturday with a Dunkel collaboration with fellow Windsor brewery, Mash Lab. Fans of classic German-styles will have plenty to look forward to, as the Peculier team plans to heavily invest in a consistent rotation of craft Lagers.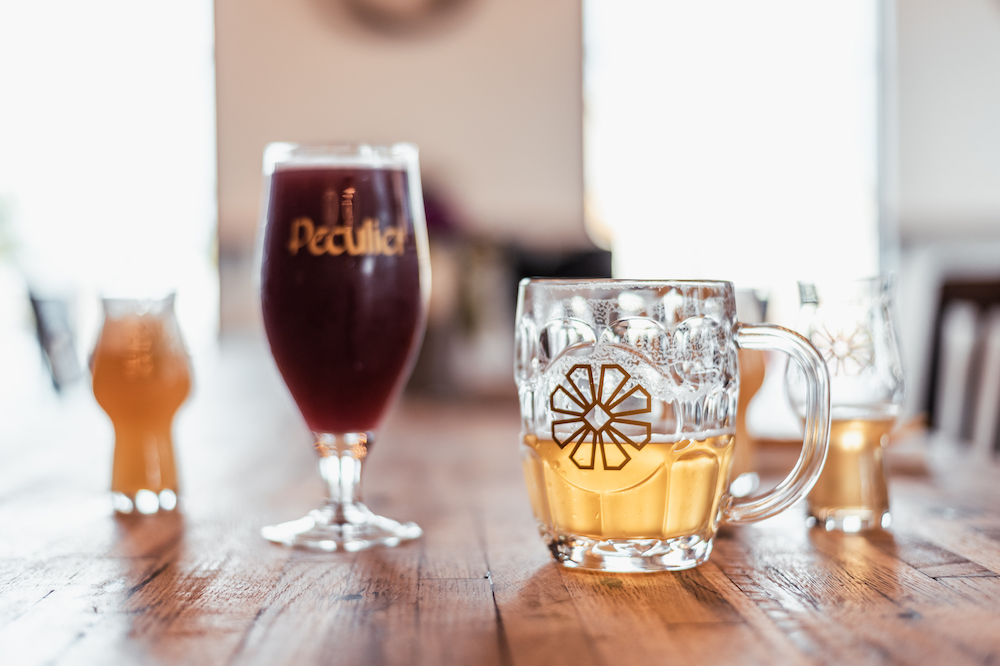 Furthermore, Peculier's outside the box take on kettle sours eschews convention by avoiding overly tart acidity and cramming trying to impart too much fruit. "Our goal with everything, is that we want you to be able to sit down and have two or three," explained Armitage. Their Key Lime Sherbert is the perfect representation in that it drinks more like a shandy while incorporating a slight tartness associated with frozen sherbert treats.
Armitage definitely has the brewing pedigree to be able to deviate from the norm. In addition to interning in New Belgium's Q/A Q/C department, and a brewing stint at Crabtree Brewing, Armitage gained notoriety in his role as Brewer and Barrel Lead at WeldWerks Brewing. It was there that Armitage helped in the development of the renowned Juicy Bits, Space Cowboy, a fan-favorite Double New England IPA, and also helped launch their famed Medianoche barrel-aged Imperial Stout series.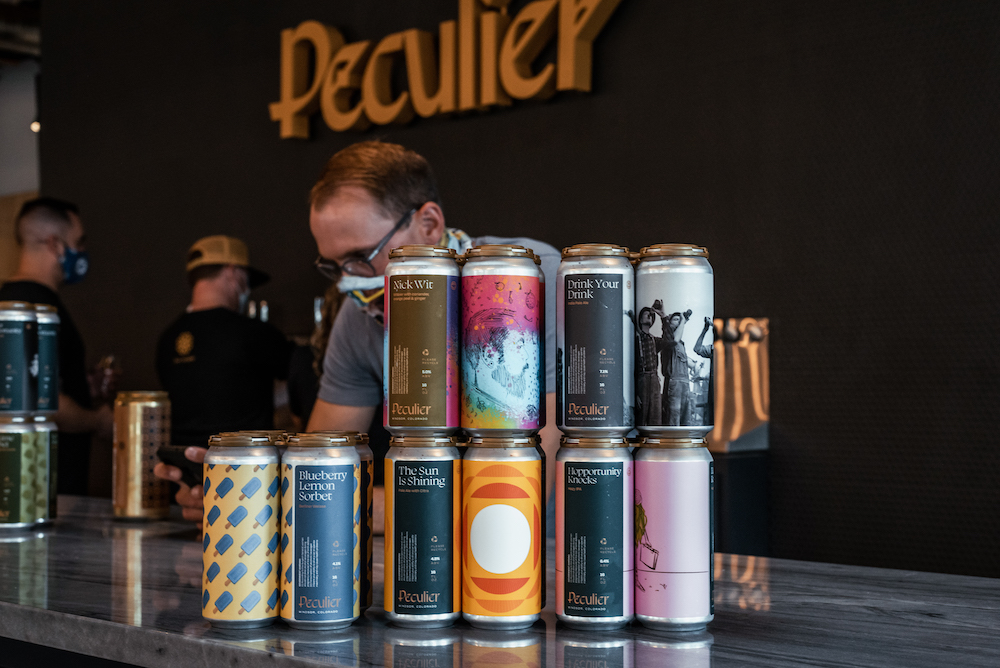 With Peculier, Armitage will continue to flex his experience with Hazy New England-style IPAs and launches this weekend with Drink Your Drink, which employs Bravo, Lotus and Mandarina Bavaria Hops, Career Hopportunity, a Hazy Double IPA with Citra, Galaxy, and Nelson hops, and Hopportunity Knocks, with Sultana, Mosaic, and Chinook hops. However, even with these modern trendier styles, Armitage aims to look backward by introducing a bit more back end bitterness as a nod to West Coast style IPAs that he came up loving.
Building on the reputation he helped create at WeldWerks in culinary-inspired adjunct infused Stouts, Armitage also teased the upcoming launch of their Short Snacks series consisting of 8% adjunct Stouts, with the first release featuring peanut butter, coconut, and banana. Their Long Snacks series which will consist of 14% adjunct Stouts. And while it'll be a bit more time to get off the ground, Armitage is also excited to unleash his own barrel-program which will feature both clean barrel-aged beers and eventually a sour and wild program that will be housed at a separate location.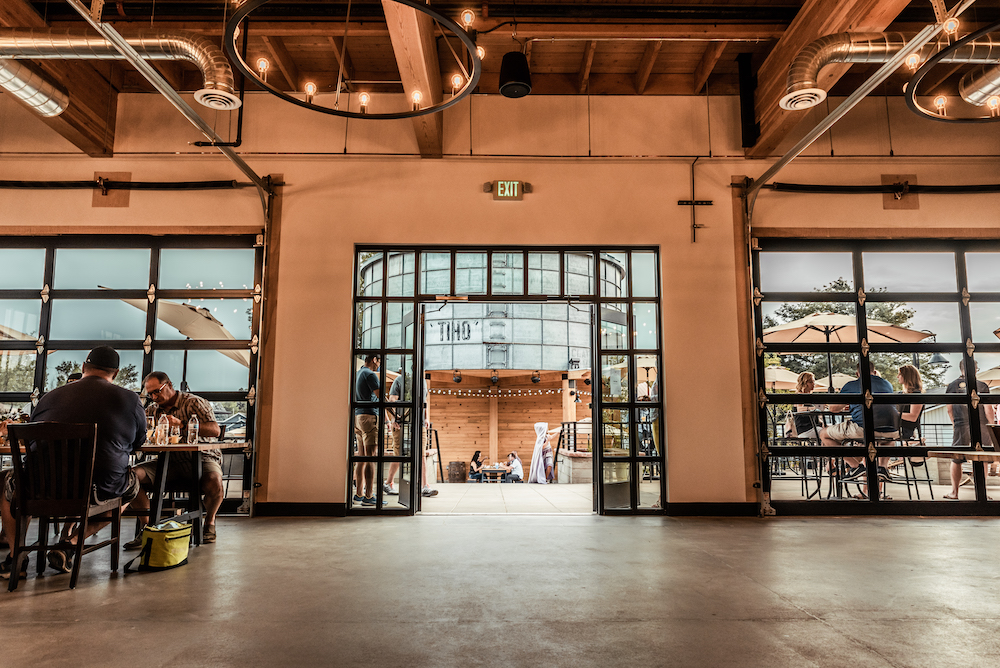 The building itself is located at 301 Main Street, part of the new Windsor Mill development in the heart of downtown Windsor. Its expansive interior is outfitted with high wood-lined ceilings, minimalist ring chandeliers, an iconic slate tiled back bar wall, and contemporary reclaimed wood dining tables which all come together in concert to feel perhaps unintentionally familiar to today's more modern non-denominational churches.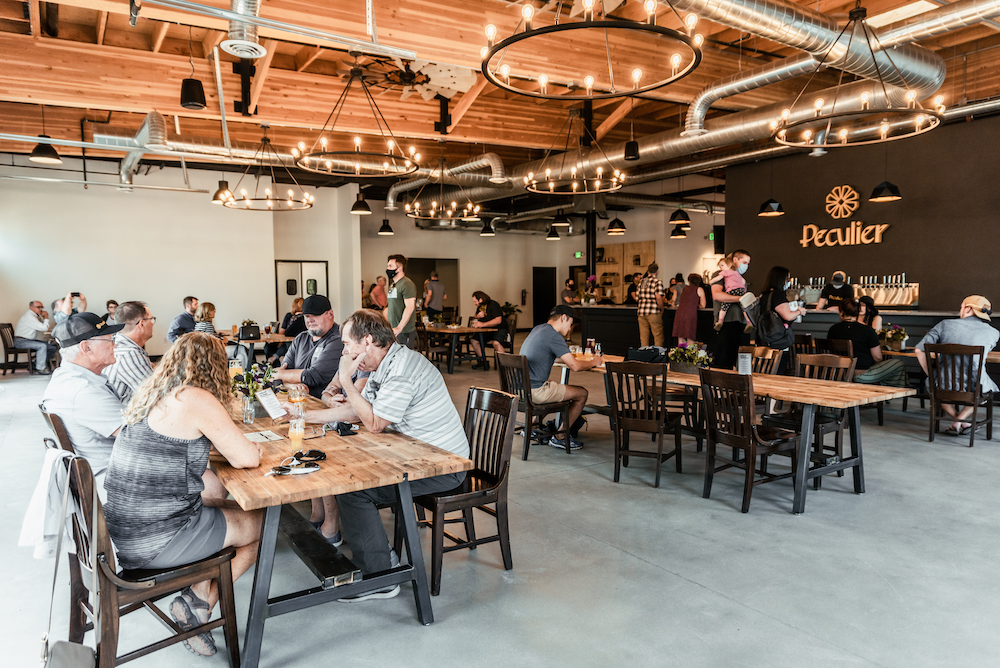 With a large expansive back patio, Peculier is also well-outfitted to meet the socially distanced needs brought on by the pandemic but also aims to cater to families. In addition to serving beer Peculier also has housemade non-alcoholic flavored mineral and soda water, and they're currently working with roasters to produce their own cold brew on nitro.
Peculier Ales will be open from Noon to 9 pm Monday through Saturday and Noon to 7 pm on Sundays. They currently offer 16oz cans of most all beers that are currently on tap, and while they do plan to work with a handful of accounts around Windsor, the Peculier team does plan to have occasional can drops in Denver as well.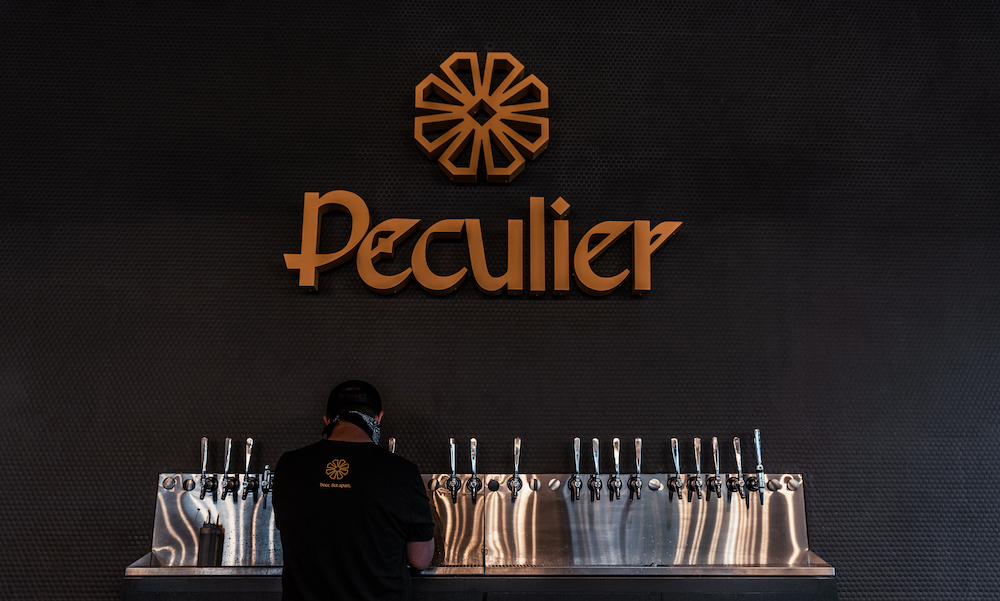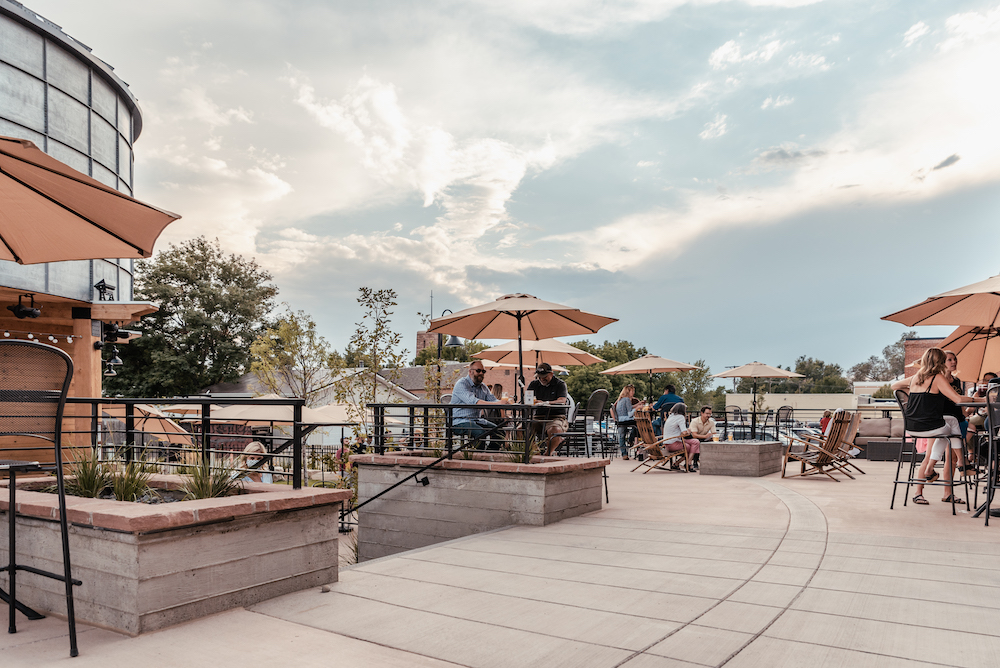 ---