No Comments
Halloween Beer Treat | LUKI Brewery Grammy's Pumpkin Pie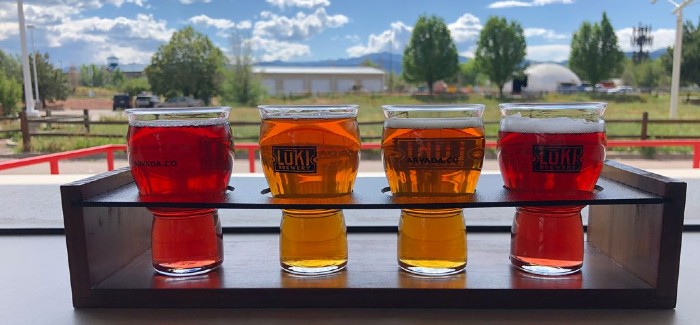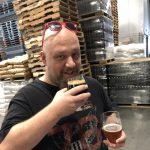 During a drastic weather change like the ones we experience in Colorado from time to time, it's easy to go right from crispy summer brews to heavy winter Stouts without the intermediary Oktoberfests and pumpkin beers. But LUKI Brewery in Arvada, Colorado, is giving its fairly new fan base reason to seek out squash and gourd-centric beers this fall: Grammy's Pumpkin Pie.
Instead of being labeled a "pumpkin Ale" or an Imperial Stout with pumpkin like so many others, Grammy's Pumpkin Pie is a spiced Brown Ale. LUKI's current craft lineup contains no sub-5% ABV beers nor any 10%+ ABV booze bombs; the beers are born from owner and brewer Jeff Smith's love of old-school styles and desire to create well-balanced, accessible (and still entertaining) brews.
"I love old-school styles, but had to tip-toe carefully into an adjunct-heavy beer because it was so highly requested after the success of our peach Saison," Smith said. "The spices are a family blend. Someone, somewhere with the family hated clove. So generic off-the-shelf 'pumpkin pie spice' was really never used in any holiday cooking in the family. This oddly transfers to brewing very well. I find that clove additions can destroy most pumpkin beers, which is why I usually don't seek them out at all. I don't mind clove, but I don't want it overpowering, preferring the cinnamon, nutmeg and a touch of sweetness."
The end result is a very warm, subtly spicy and extremely fall-appropriate beer that sticks out among a swarm of sweet, overly boozy and clove-dominant pumpkin beers that line the shelves of liquor stores this time of year. Picking a Brown Ale as the base beer pays off as it offers a complimentary precursor to the spice blend; it provides its own sweetness without relying on sugar-laden ingredients that can make it difficult to get through a full pint (let alone a full crowler to-go).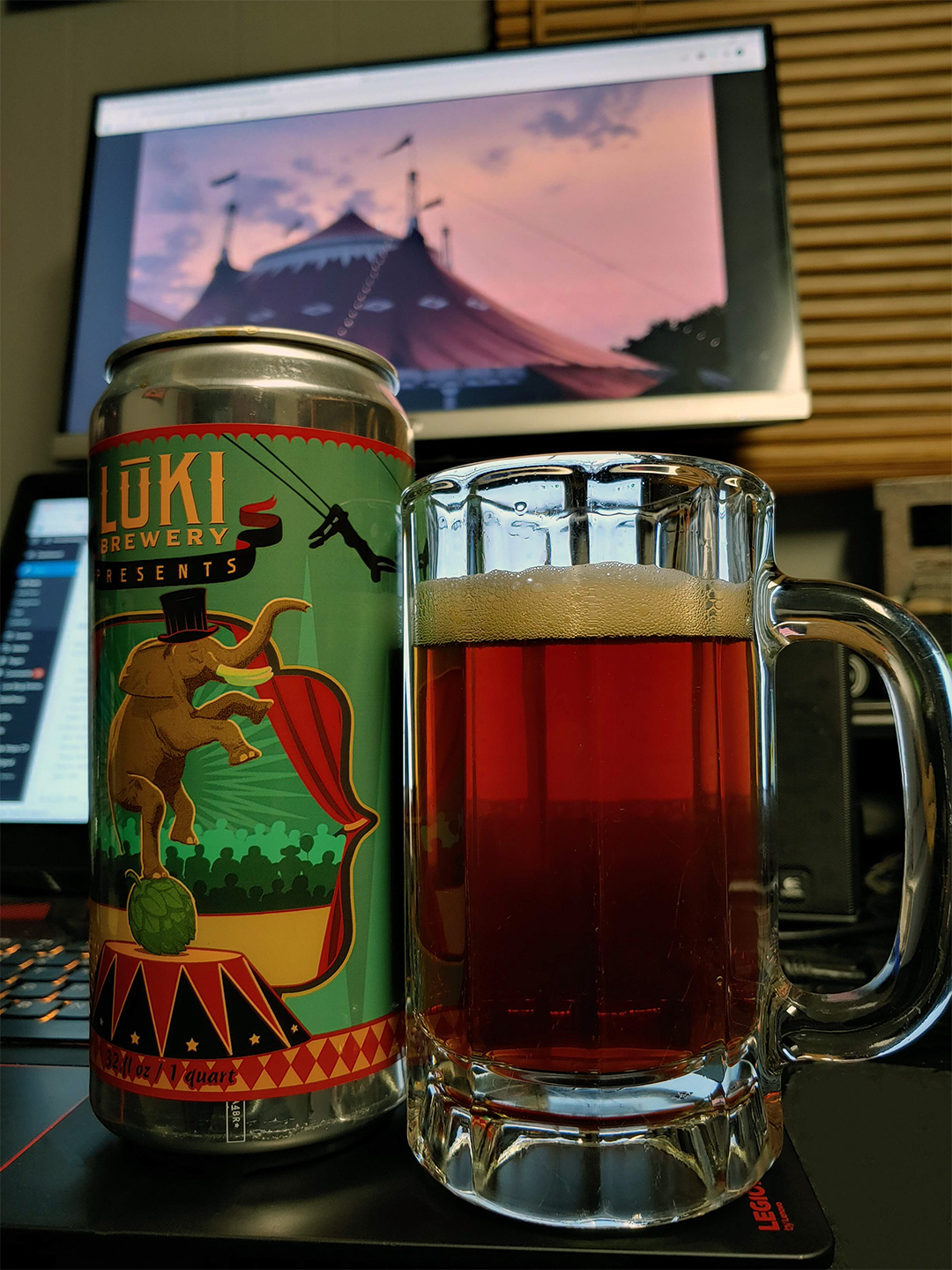 "I've always felt that Brown Ales are a great backdrop for spiced beer of this sort. You can rely heavily on the inherent sweetness in the caramel malts to balance the spice. I take a lot of inspiration from Spice Trade Brewing in this regard, as I have a lot of respect for them and how they can take some pretty out-there flavors and match them well with a base beer. I also feel that having a Brown that's lighter in color also makes it more approachable. There are a lot of people who shy away from dark beers thinking they are too heavy. The flip side to this is 'why not a Pale Ale?' The darker crystal malts are more important to bring that fall-like nutty and toffee flavors."
As Smith mentioned, the Brown Ale is lighter in color than a typical Brown. It's got a nice, relatively transparent amber color; the pour leaves a medium, unobstructed head. The nose doesn't give away too many secrets of grammy's recipe, but the baking spices hit the palate convincingly like a mellowed-out Thanksgiving dessert. It's perfectly warm, spicy, very subtly sweet and pairs perfectly with crisp October evenings and smoked turkey (or any other Thanksgiving food, really — even pumpkin pie itself).
Of course, there are those who seek out pumpkin beers precisely for their pumpkin flavor. Even though Grammy's Pumpkin Pie is designed to be a much more sessionable beer, people who crave a more standard fall flavor will still be happy.
"We do use roasted butternut squash and brown sugar, with some canned pumpkin, in the boil. it makes a mess, but it's important to still have some hints of the earthy, gourd-like tones in the beer. It doesn't feel right to have a pumpkin beer without some vegetable in it!" Smith acknowledged.
Pick up some Grammy's Pumpkin Pie in-person at LUKI Brewery in Arvada, or grab a to-go crowler next time you're in the area.
Feature Image: LUKI Brewery 
---