One Comment
FINNEGANS Brew Co. | Rescue + Recharge American Lager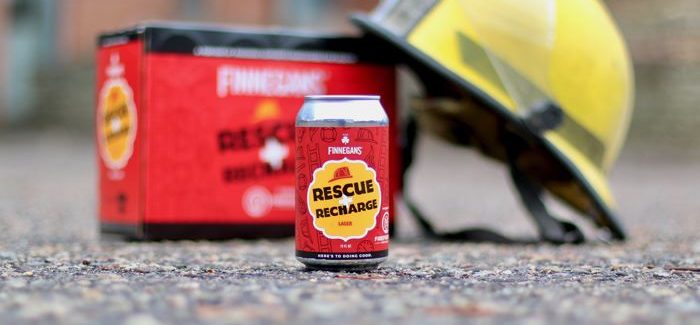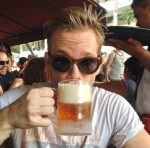 For many, the holidays are about giving back. It's a time to support those less fortunate or to further a charitable cause. The holidays are also about connecting with your family and sharing your favorite beer. So, what if you could do both? What if you could drink an amazing craft beer and give back? Rescue + Recharge American Lager, a limited release for the holiday season, is this perfect kind of synergy — a partnership between FINNEGANS Brew Co. and Firefighters for Healing to create a great beer and support a wonderful cause.

A 100% Non-Profit Brewery
FINNEGANS Brew Co. out of downtown Minneapolis, is the world's first brewery to donate 100% of its profits to charity. As one of the original craft brewers in the state, they have been supporting the local community and making delectable beer for over 20 years. Their mission statement is "Turning beer into food."
Drink local. Give local. Those are the words that drive Owner Jacquie Berglund. As the first woman-owned craft beer brand in the state, FINNEGANS has been creating and supporting self-sustaining business models that have a positive social impact in the community. "We partner with a food bank in every state we sell our beer. And our profits go towards purchasing food from local growers to give to these food banks." Giving back and supporting the local area is the ethos of this brewery.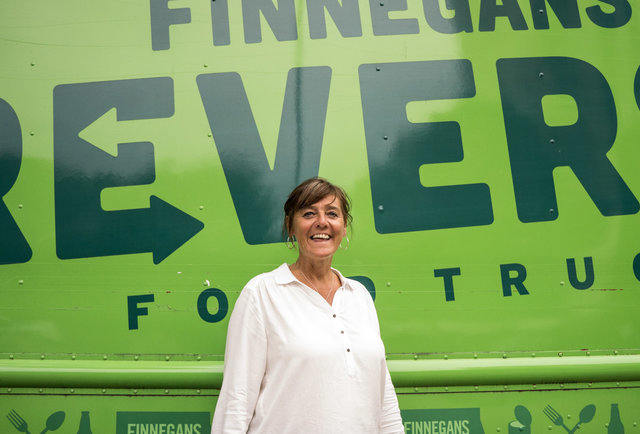 Located on the fourth floor of the brewery, FINNEGANS created their FINNOVATION Lab — a space for socially conscious startups to gather, grow, and develop through FINNEGANS' entrepreneurial grants. Not only does FINNEGANS give back, but the brewery also provides the means to allow other businesses to follow in their footsteps. FINNEGANS is always on the lookout to be of service to critical issues in the community.
Supporting Survivors
Firefighters for Healing is a Minneapolis-based non-profit that provides support to pediatric burn survivors. In addition, they help first responders pivot after an injury or medical diagnosis. Founder, Jake LaFerriere, was a proud Minneapolis firefighter for over 10 years before suffering catastrophic injuries in the line of duty. While recovering in the hospital burn unit, he met two young burn survivors who inspired him to gain strength to overcome his injuries. It was their seraphic optimism that encouraged Jake to recover, and ultimately create the organization, Firefighters for Healing, in 2010.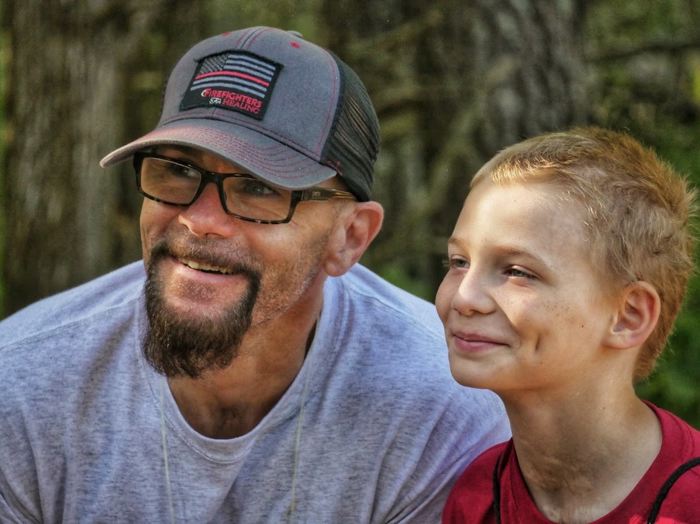 Fellow Minneapolis firefighter, Colm Black, was one of FINNEGANS' first volunteers, back in the late 1990s. A self-professed "beer guy," Colm pitched the idea to FINNEGANS to make a beer to support the cause. After that, all of the rest fell into place. The FINNEGANS team worked diligently to bring this passion project to fruition. It is a true testament of their love and respect for the firefighter community that they would give back in this way.
The Lightest Beer We've Ever Made
FINNEGANS wanted to make a beer that firefighters would enjoy after an arduous shift — a beer that was lighter, refreshing, but didn't sacrifice flavor. As Berglund describes, "This was the lightest beer we've ever made. We wanted to brew a beer that our first responders would appreciate." Mission accomplished.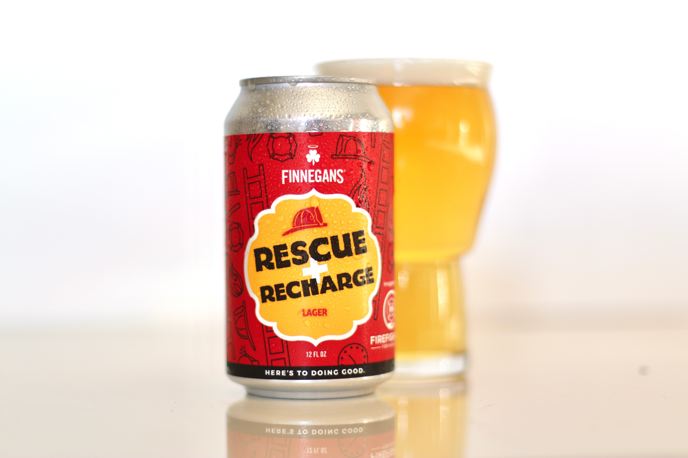 Rescue + Recharge has a slightly sweet smell, with no underlying metallic notes that can sometimes be found in some macro American Lagers. Upon the first sip, this beer imparts flavors of cereal and light honey sweetness. There is a sensation of a freshly peeled ear of corn that belies its distinct style of beer. This clean, crisp American Lager is not as carbonated as you would expect from this class, but it warms better than your average Lager. No adjuncts were used in making this beer and there is a delightful simplicity that comes across its taste. This is beer-flavored beer at its finest. Clocking in at a modest 4.5% ABV and 16 IBU, anyone hesitant to cross over into the craft world would find a welcome friend in Rescue + Recharge.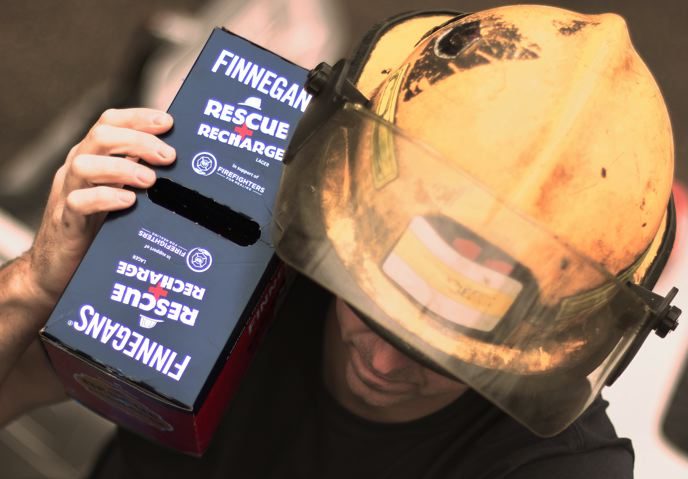 If making an impact this holiday season is a priority for you, or the beer drinker in your life, then pick up a 12-pack of FINNEGANS Rescue + Recharge. Or, sip a pint of any of FINNEGANS beer — every last drop of profit supports the local community. And as it says on each can, "Here's to doing good."
Support both great organizations by visiting:  https://finnegans.org/find and https://firefightersforhealing.org/
---