No Comments
West Sixth Brewing | Kentucky Coffee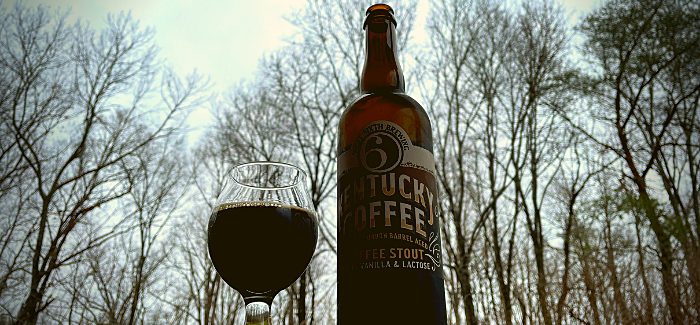 West Sixth Brewing Kentucky Coffee, a Bourbon Barrel-Aged Coffee Stout with vanilla and lactose is a Southern take on an Irish coffee that will leave you feeling warm and toasty inside.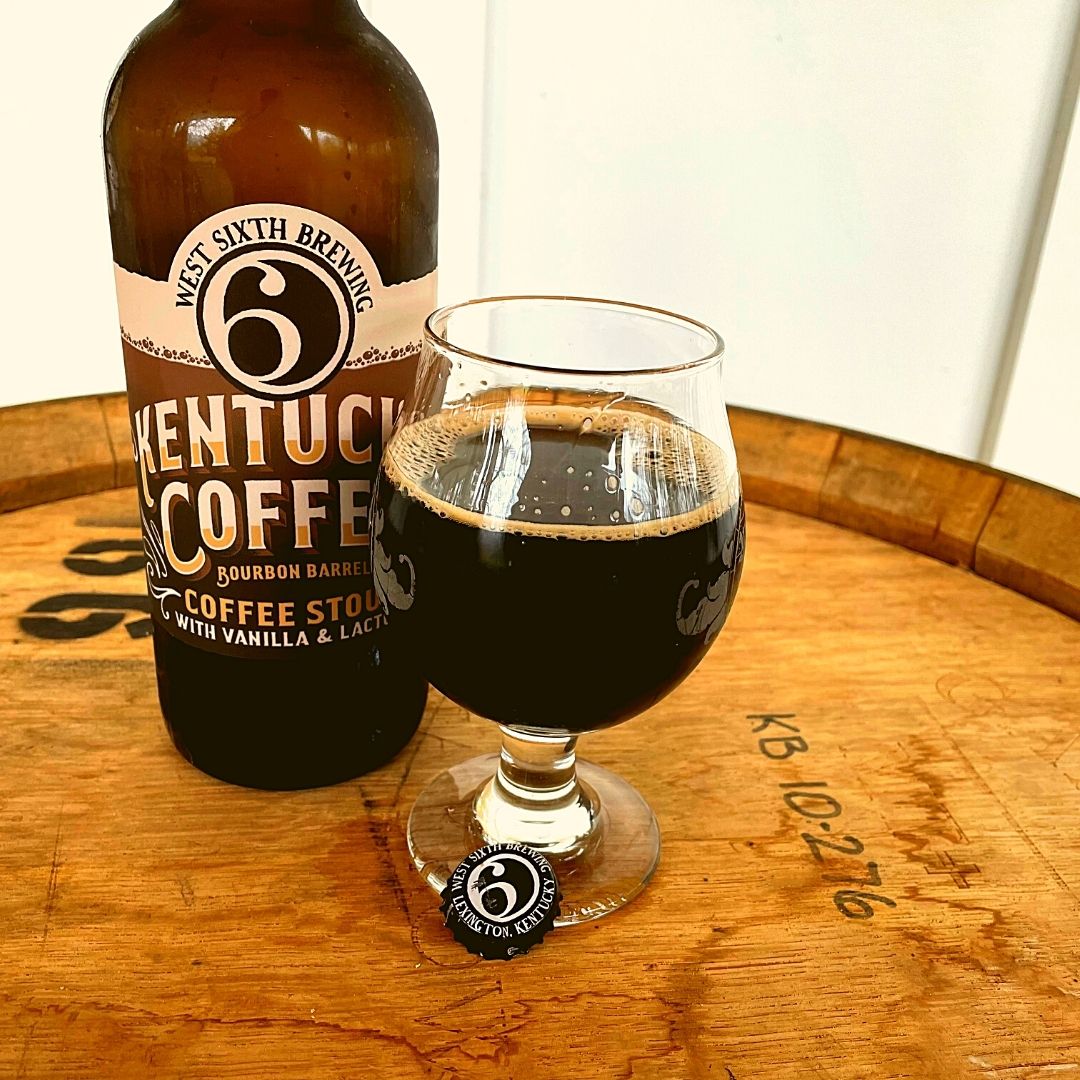 If you've ever had the pleasure of visiting Lexington, KY then visiting one of the city's oldest craft brewery is a must-stop to add to your list. West Sixth Brewing is located on just that – West 6th Street in downtown inside of a 100+-year-old former bakery building. Since launching in 2012 they've opened multiple locations in and around Lexington. From their W. 6th location the brewery produces all of its beers that are distributed throughout Kentucky, as well as southern Ohio.
West Sixth produces styles ranging from clean and hazy IPAs to porters and stouts. Inside their taproom in downtown Lexington, they feature 15-20 varieties on draft, along with occasional special bottle releases, such as their Kentucky Coffee; a Kentucky Bourbon Barrel-Aged Stout infused with vanilla and lactose. Yeah, you read that right… that's a lot of delicious elements packed into one stout. So let's take a closer look and taste.
This beer is an attention-getter, roasty and boozy from the first sip. It's modeled after a traditional Irish Coffee, presenting heavy coffee notes and aromas, balanced by creamy vanilla/lactose, and lastly (but not least) a generous presence of Kentucky bourbon (8.2% ABV). This all combines for a "Kentucky twist" on this Irish classic that they release around Saint Patrick's Day annually. Kentucky Coffee is available on limited draft and in 750ml bottles, a truly well-timed beer to pair with those cold haunting winter days before spring bursts into full form. Dark coloring with strong coffee aromatics (perfectly presented in a snifter glass) made for the perfect beer to enjoy on a cool and rainy March evening. While most brewery menus have already shifted to lagers and sours, this beer's release timing is uniquely apt.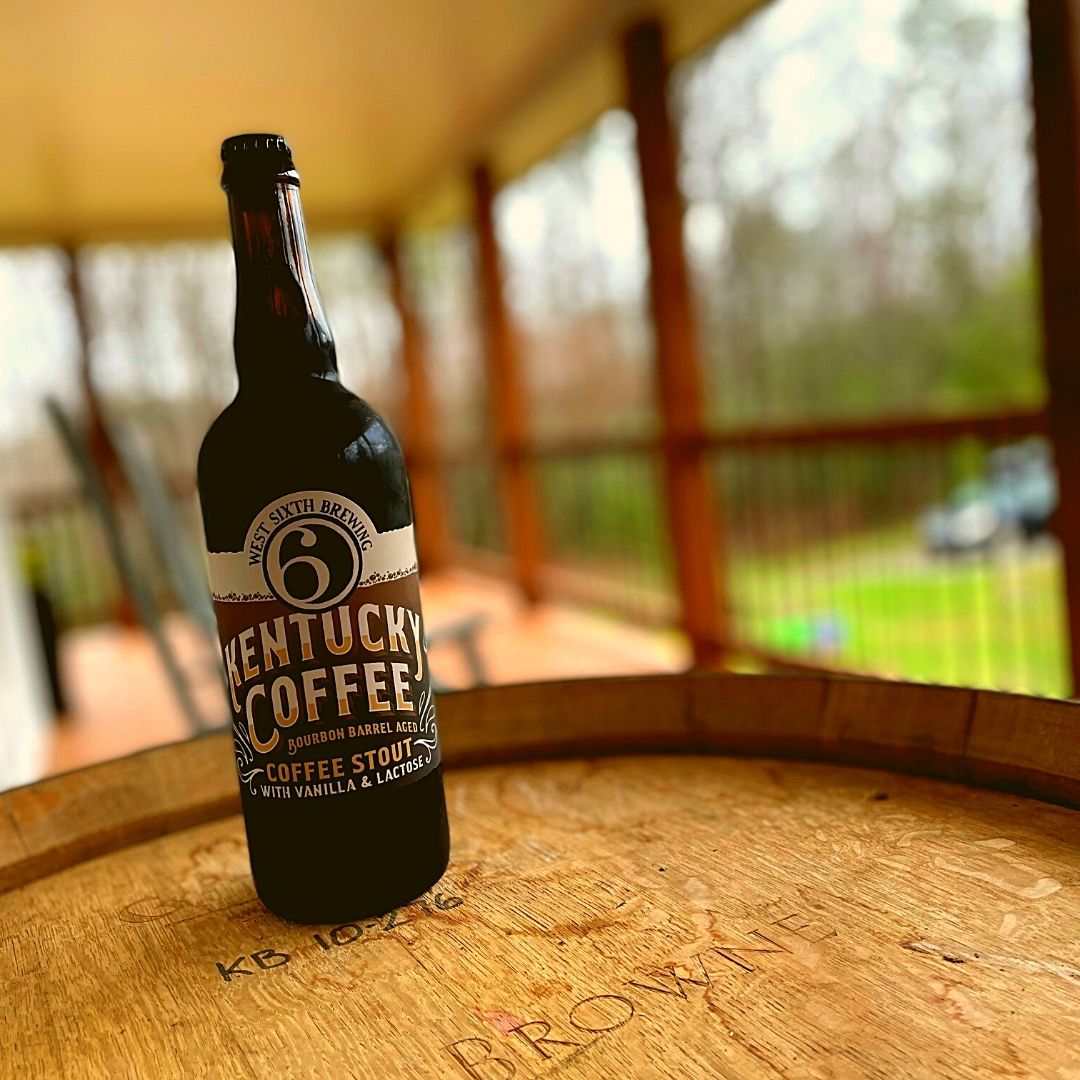 So, next time your jonesin' for something unique, bold, and perhaps a bit lucky reach for a Kentucky Coffee by West 6th Brewing and give a Sláinte!
---